Our Giving Gala & Silent Auction was a festive evening packed with new friends, delicious food, and the spirit of giving. But this special event would not have been possible without the generosity and support of an amazing group of sponsors!
The following question-and-answer blog series shines a light on our 2018 Platinum Level Sponsors. These incredible organizations and agencies that have gone above and beyond to support AIGA Charlotte, this year's event, and our mission to advance our creative arts community. We hope you'll take a moment to get to know the amazing companies behind the generous contributions and join us in thanking them for their support. We truly could not have done it without them.
Without further adieu…
---

Tell us about Atypic. Where and how did they get their start?
Atypic is a digital marketing and brand development agency located here in Charlotte, NC.
We are a team that is passionate about connecting creativity, technology & analytical expertise with a genuine focus on relationships & results.
Luis Costales, Atypic's Founder and Creative Director, started the agency over 12 years ago with a background in both design and development. It was started with the intent of bringing highly skilled creatives together to help people & businesses with their marketing and technology needs, while always being mindful of keeping joy in the process. Our focus has never been about high growth or volume, but more about cultivating meaningful, long-lasting relationships while doing great work. We are not "Atypic" solely because of the work we do, but more importantly, about the way we do it and who we work with.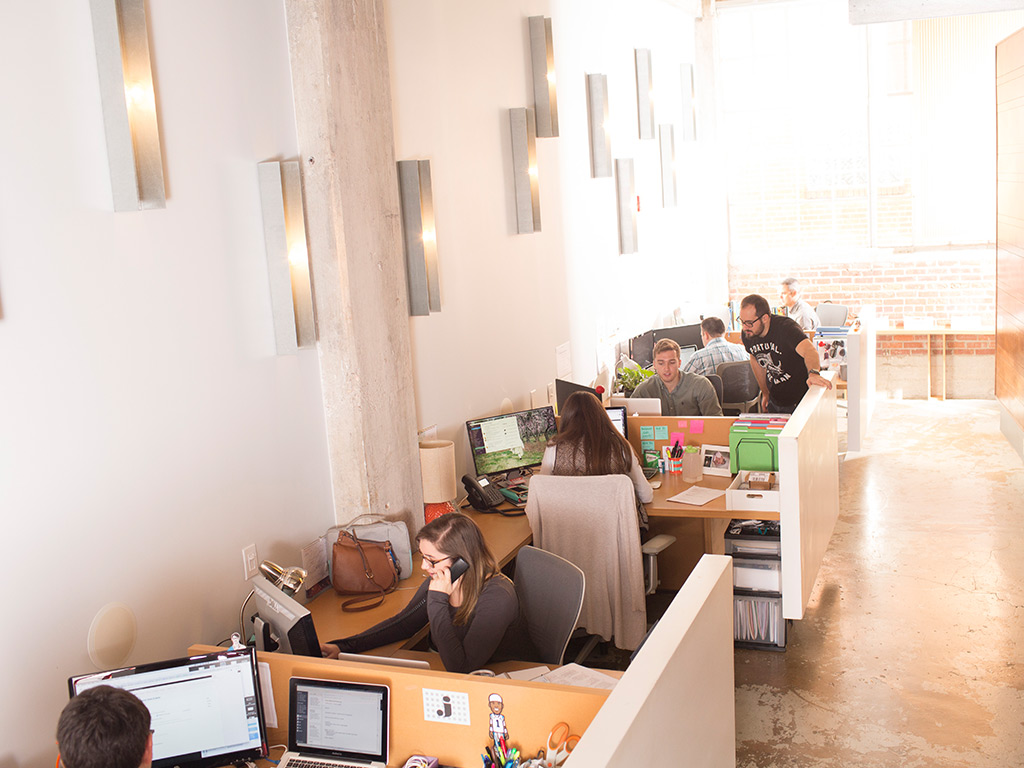 What kind of services does Atypic provide the community?
Our Team consists of multidisciplinary designers, developers, and strategists who work closely together on a variety of projects and service offerings. Although the core of our work has been focused on Digital Experiences and Inbound Marketing, we understand the importance of meticulously scaling a brand out to every touchpoint. Our favorite projects are when we can get involved on the ground floor to help craft a new identity and push that forward with foundational components such as Brand Guidelines, Design Systems, Responsive Websites, Digital Platforms, and supporting Collateral. From there we offer ongoing services for Search Engine Marketing, Search Engine Optimization, Social Strategy, and full Inbound Marketing Retainers to continually bring results that align with our client's goals.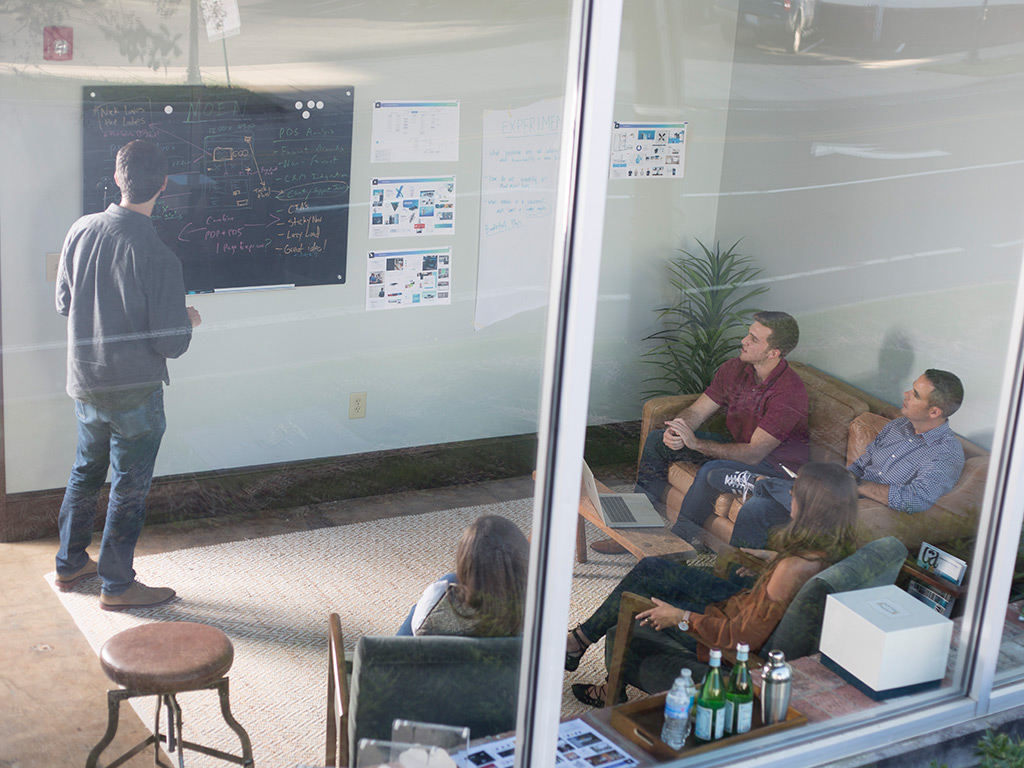 What new and exciting things are happening at Atypic?
2018 was a year full of excitement and positive change. We (finally) moved into our new office space, brought on some new team members as well as some new clients and projects.
We are very proud of some of the projects we've had the pleasure of working on, especially the redesign of Moen.com. We have a new designer coming on board the first of the year and we are currently interviewing to expand our development team. We are also fresh off our Christmas party last week where we had our Inaugural Atypic Xmas Bingo Photo Hunt Contest and will be judging this week to award the 1st, 2nd, and Worst prizes. It is also our pleasure to be attending the AIGA 2018 Giving Gala and helping to support the Design Continuum Fund.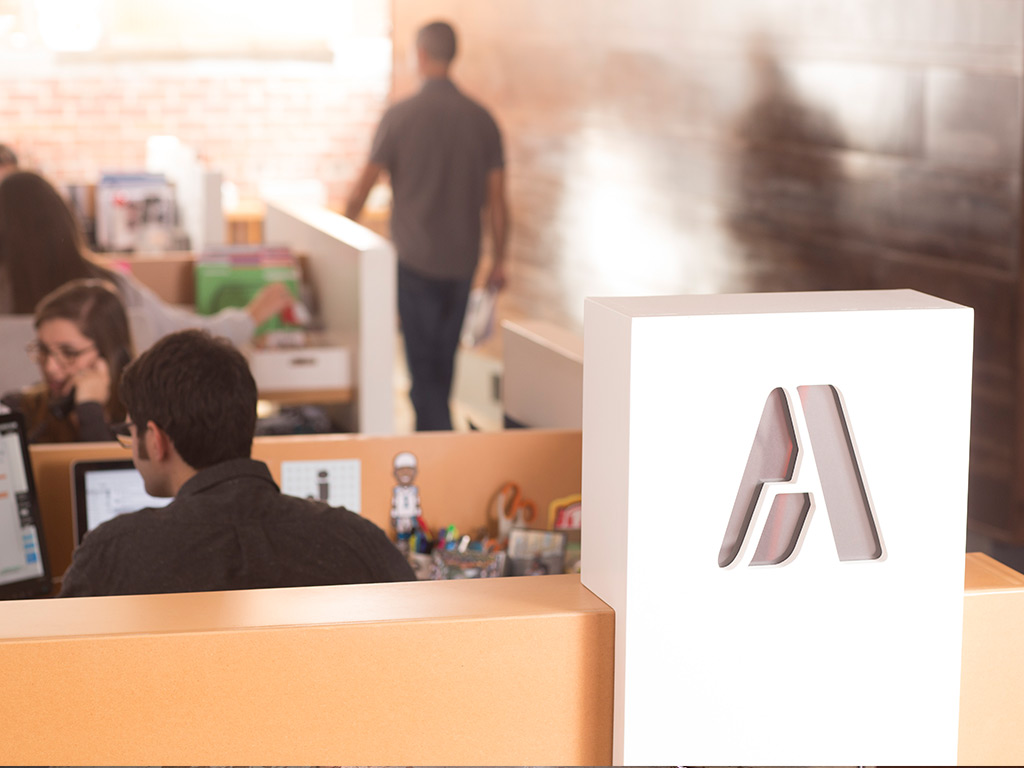 What is something that makes Atypic unique here in Charlotte?
Atypic crafts custom solutions for every client engagement. We leverage all skill sets from our team to bring a project to life and rely on our process to understand and navigate any market or landscape.
What can an employee typically expect a day in the life at Atypic to look like?
First things first…grab a cup of coffee, then join us for our daily Kickstand meeting. If it's Wednesday, that consists of each team member presenting their own "highs" and "lows" for the week. Next you might be heads down in sketch on a digital project, or deep in code to bring something to life, or running analysis on digital campaigns, or in a creative review with a client.
You might hear a laugh or two from a funny slack message (most likely containing an animated gif), or you'll hear an interesting mash-up of tunes playing over the speakers, and you'll always see constant collaboration among team members. Some days you might be presenting the "Lunch & Learn" and at day's end (2:30 for Ben) you might find yourself sipping a cold beverage while getting beat again at foosball and then joining the team outside the office for a community event or happy hour! Yes, we do work, but it doesn't always have to feel like work.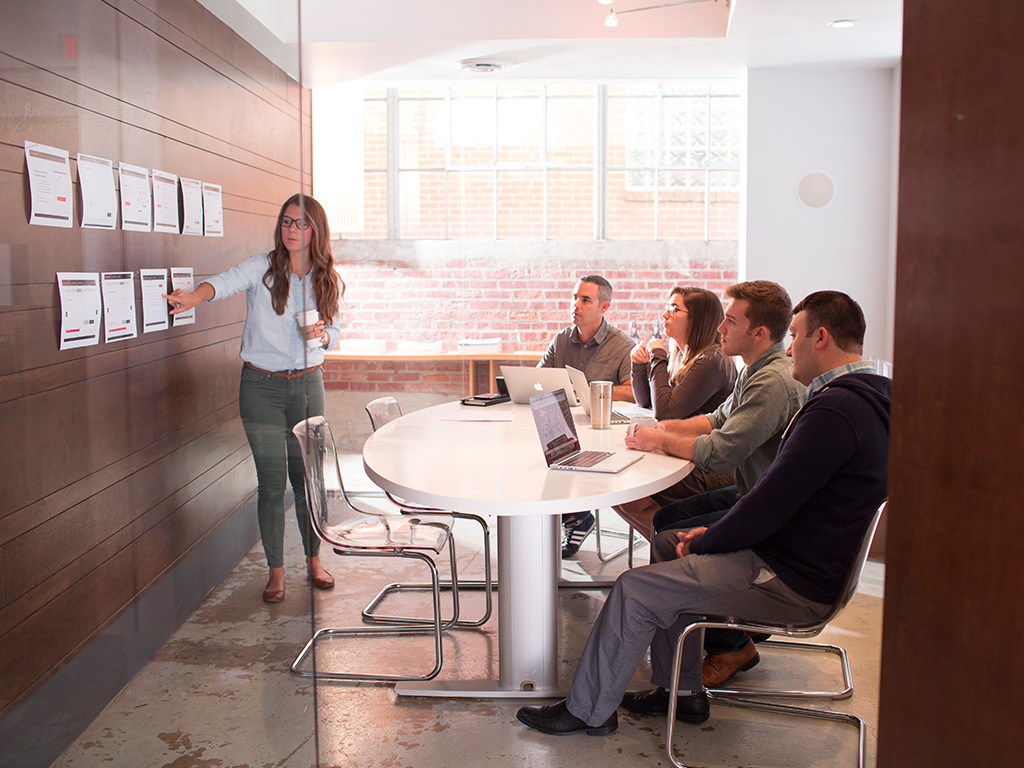 What interests you most about partnering with AIGA Charlotte?
We have always had a passion for giving back to young talent looking to break into a new career in design, development or marketing. We love to partner with organizations who share our passion. We're excited to give potential designers insight on how to be successful and share our knowledge with them. We also enjoy getting to meet and learn from other various designers across the Charlotte area. The design process is ever-changing, and we're excited to talk ideas and learn innovative perspectives with fellow creatives.