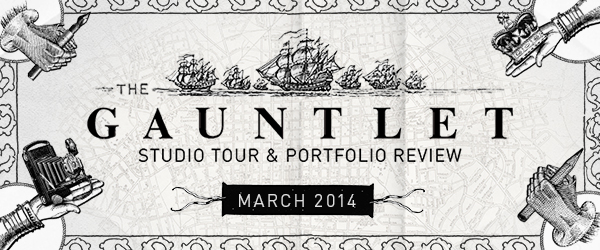 Friday, March 7, 2014 - Friday, March 28, 2014
Thursday, April 17, 2014 - Friday, April 18, 2014 / Phoenix

This two-day workshop is for professionals who want to gain confidence leading successful collaborations and empower participants to take responsibility and ownership for successful outcomes. You will gain the resources, strategies and valuable insights needed to help guide people effectively as they move through a process together.
Friday, April 25, 2014 / New York

Join us in New York City April 25, for The AIGA Centennial Gala, an inspiring evening celebrating the lives and work of the 2014 AIGA medalists. Seating is limited! Purchase your tickets now.

February 28, 2014 / By AIGA Charlotte
February 18, 2014 / By AIGA Charlotte

February's Member Spotlight is local Graphic Designer Kevin Lane—aka Lunar Rabbit Creative.
January 30, 2014 / By AIGA Charlotte

Here's AIGA Charlotte's quality curation of design-related tweets for January, in chronological order.