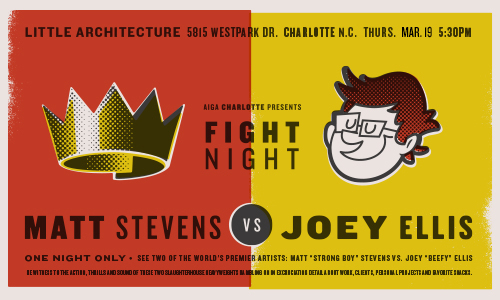 Thursday, March 19, 2015 / Charlotte
Join us for the first ever AIGA Charlotte Fight Night, as we put two of the Queen City's local legends, Matt Stevens and Joey Ellis on the hot seat, as they go a few rounds discussing design, work, clients, personal projects, and finding success as an artist.
Thursday, April 9, 2015 - Friday, April 10, 2015 / Chicago

Gain confidence to lead internal and external problem-solving workshops and learn how to address important issues like managing team dynamics and navigating community problems. Attendees will return to work with tools, techniques and resources to help run more effective meetings, foster collaboration and effect social outcomes. 

For more information, visit: 

aiga.org/facilitation-by-design/
Friday, April 10, 2015 - Friday, May 1, 2015

The Gauntlet is a month-long event that allows student members to receive valuable portfolio feedback and visit Queen City design studios.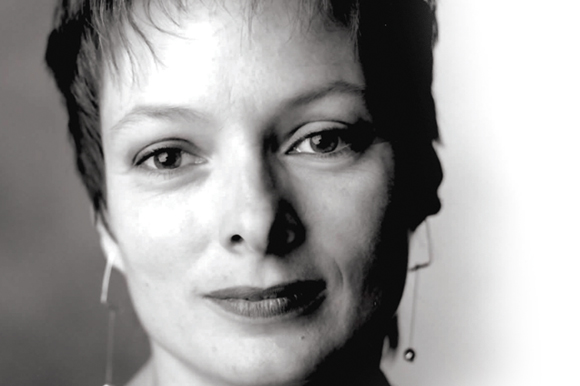 January 26, 2015 / By aigacharlotte
December 24, 2014 / By aigacharlotte

Stephen Philpott is AIGA Charlotte's latest Member Spotlight.
December 11, 2014 / Justin Moore

Justin Moore shares his experience with AIGA Charlotte's Mentor Match-Up program.