'Twas the holiday season when all thro' Tyber Creek were donating and drinking about;
The sweaters were tacky, so many people laughed,
In hopes that they would win passes to the White Water Center to be fair;
AIGA and AAF members were ready to celebrate another great year,
While visions of another great year of design loomed ahead.
Once again AIGA and AAF joined forces to throw our Annual Donations & Libations fundraiser for Classroom Central. This year's theme was #beUgly and boy was it! Everyone pulled out their tackiest, funniest and most over-the-top sweaters and a great time was had by all. By the end of the night we had a box full of school supplies and $300 ready to be donated. So just in case you missed out, here's a few photo recap for your viewing pleasure.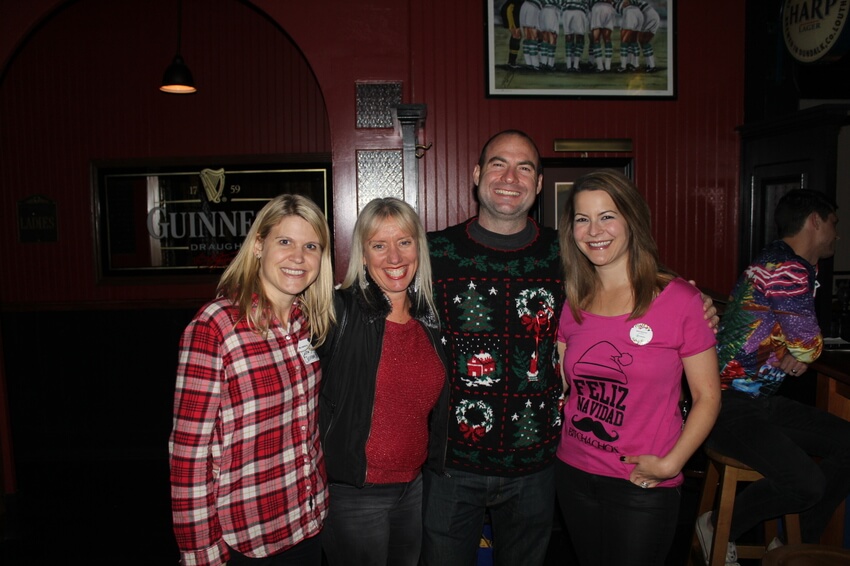 AIGA? AAF? Who cares! We're all creatives here!
"
Classroom Central equips students living in poverty to effectively learn by collecting and distributing free school supplies."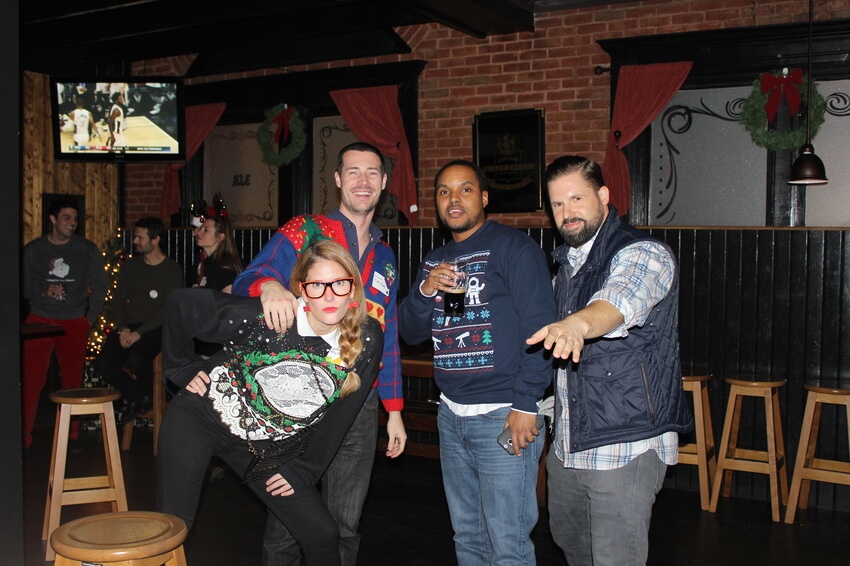 Apparently this isn't the first time they've posed for a picture.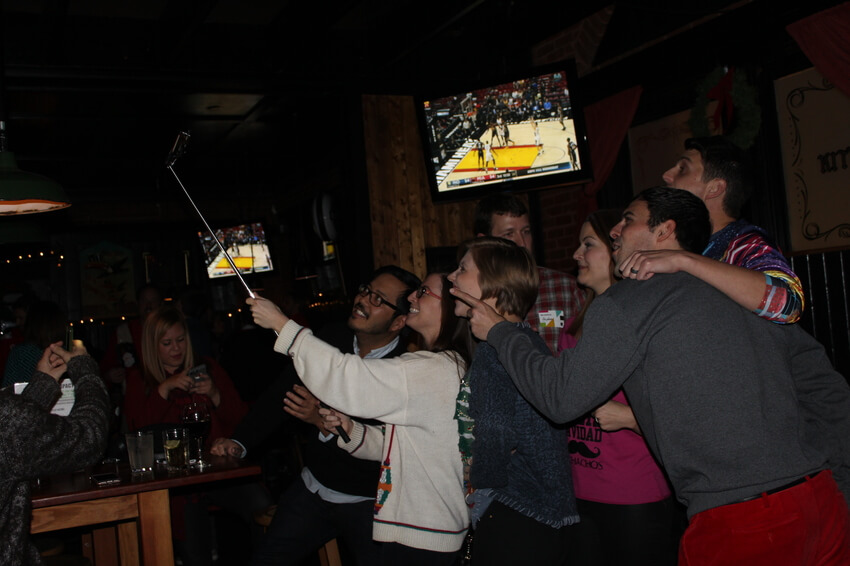 Where there are selfie sticks there are bound to be selfies.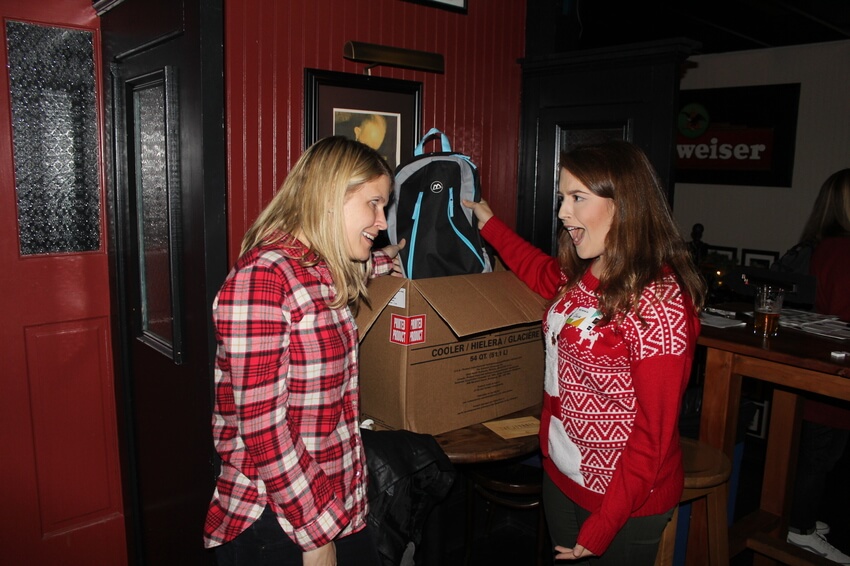 They're like really excited about all of these school supplies.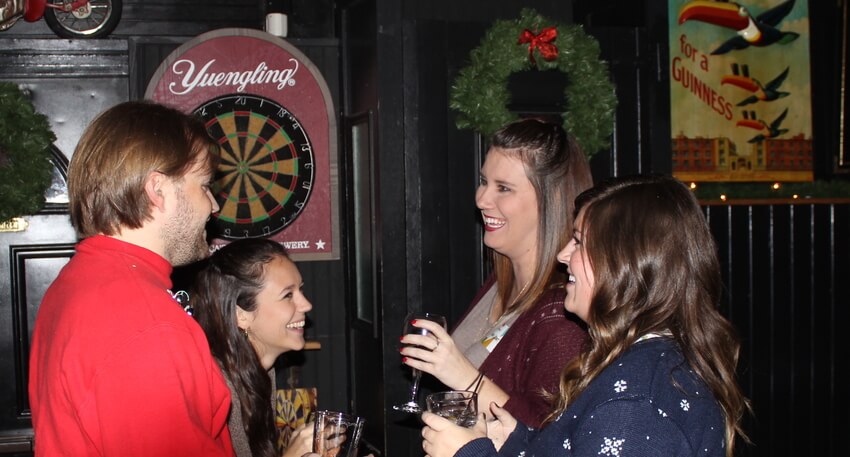 If pictures could speak this one would say "We're having fun!"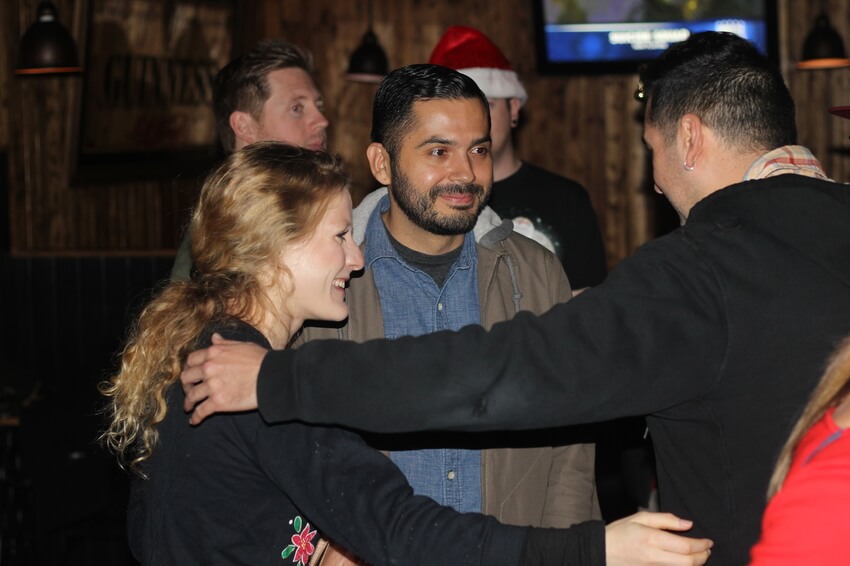 This is what three people trying to hug looks like.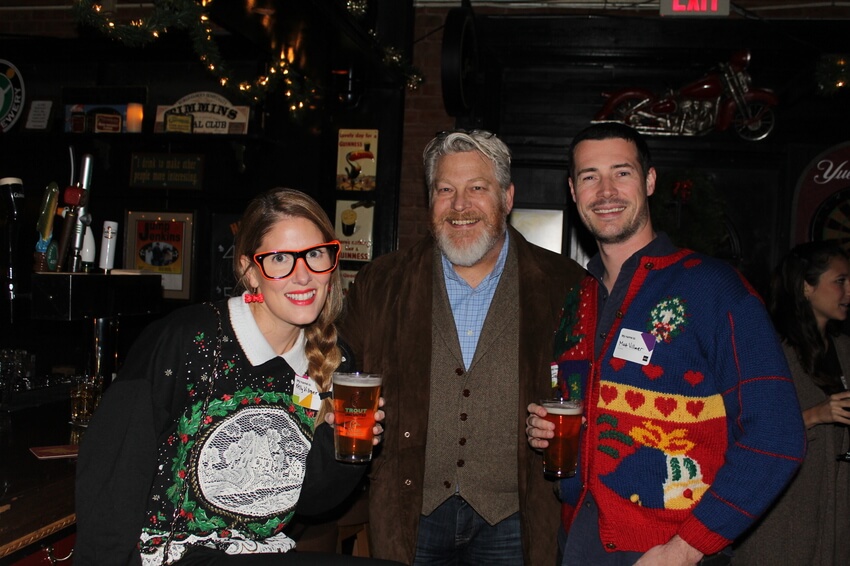 Look at those sweaters! Aren't they tacky?!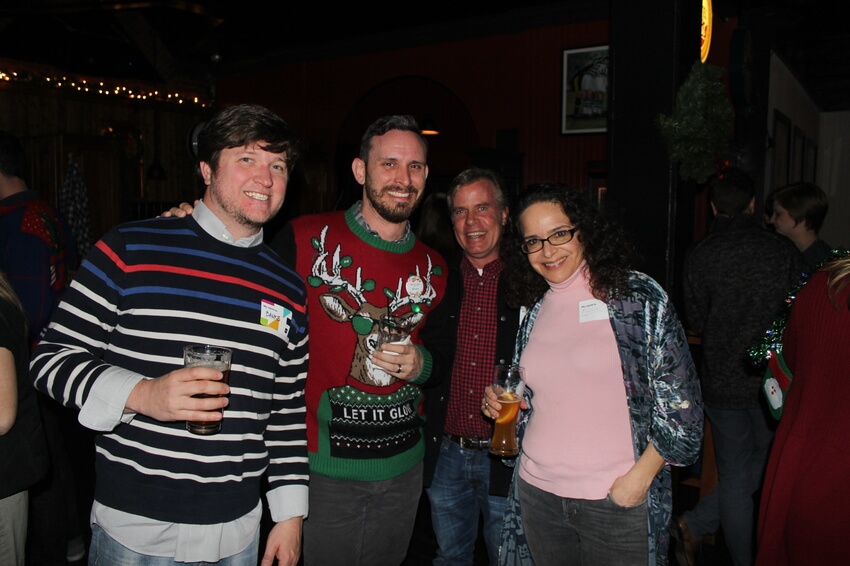 Three out of the four people in this picture didn't get the memo.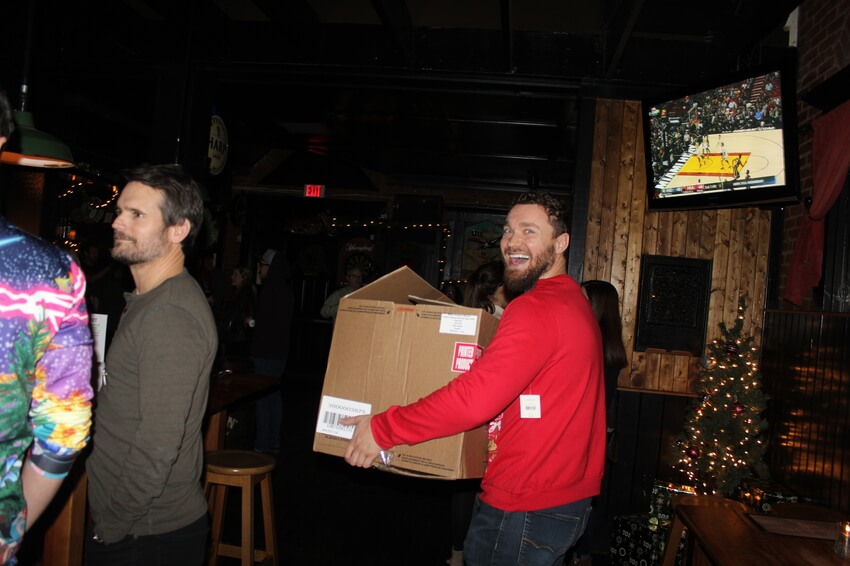 This guys super excited about all of the school supplies in this box!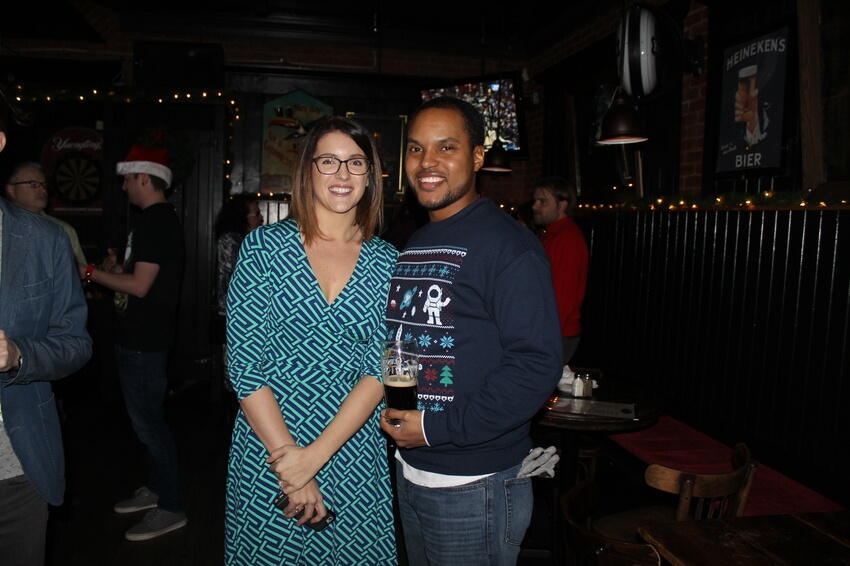 These two are obviously having a great time.
And the winner of this year's tackiest sweater? Our Blog Manager, Katie Hodges, took home the gold with her homemade tacky creation.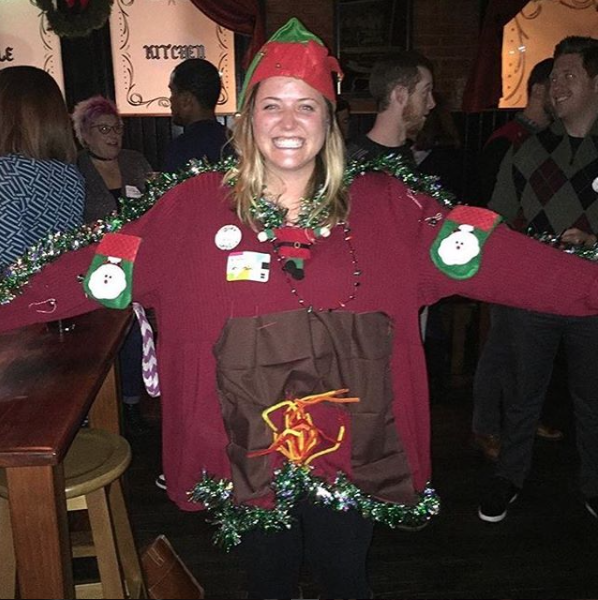 So if this doesn't put you in the Holiday spirit, then I don't know what will! From all of us at AIGA we would like to wish all of you a wonderful holiday season!
Thanks are in order for the following partners: AAF and Tyber Creek Pub for making this year's Donations and Libations Holiday Party a success!