WARNING: Pumpkins were carved in the making of this photo recap.
Believe it or not, the time for GUTS has come and gone and for the 9th straight year, Charlotte creatives have pulled out all the stops for a good cause. And for the second year in a row, GUTS took over the BB&T Ballpark so that they could fit and welcome thousands of interested onlookers to enjoy the event.
Every dollar raised for this event goes to Charlotte's Make-A-Wish Foundation to help them grant amazing opportunities to kids facing life-threatening medical conditions. How cool is that?! But that's not all, the event also welcomes Make-A-Wish Kid Ambassadors to join in on the pumpkin carving fun!
We say it so much that you may think we're lying, but each year this event just keeps getting better and better.  Missed out on the fun? Don't worry. We've put together a photo recap of this year's most out of this world pumpkins for you to enjoy.
Let's kick it off with the GUTS 2017 Winners:
Individual carvers:
1st Place: Banks Wilson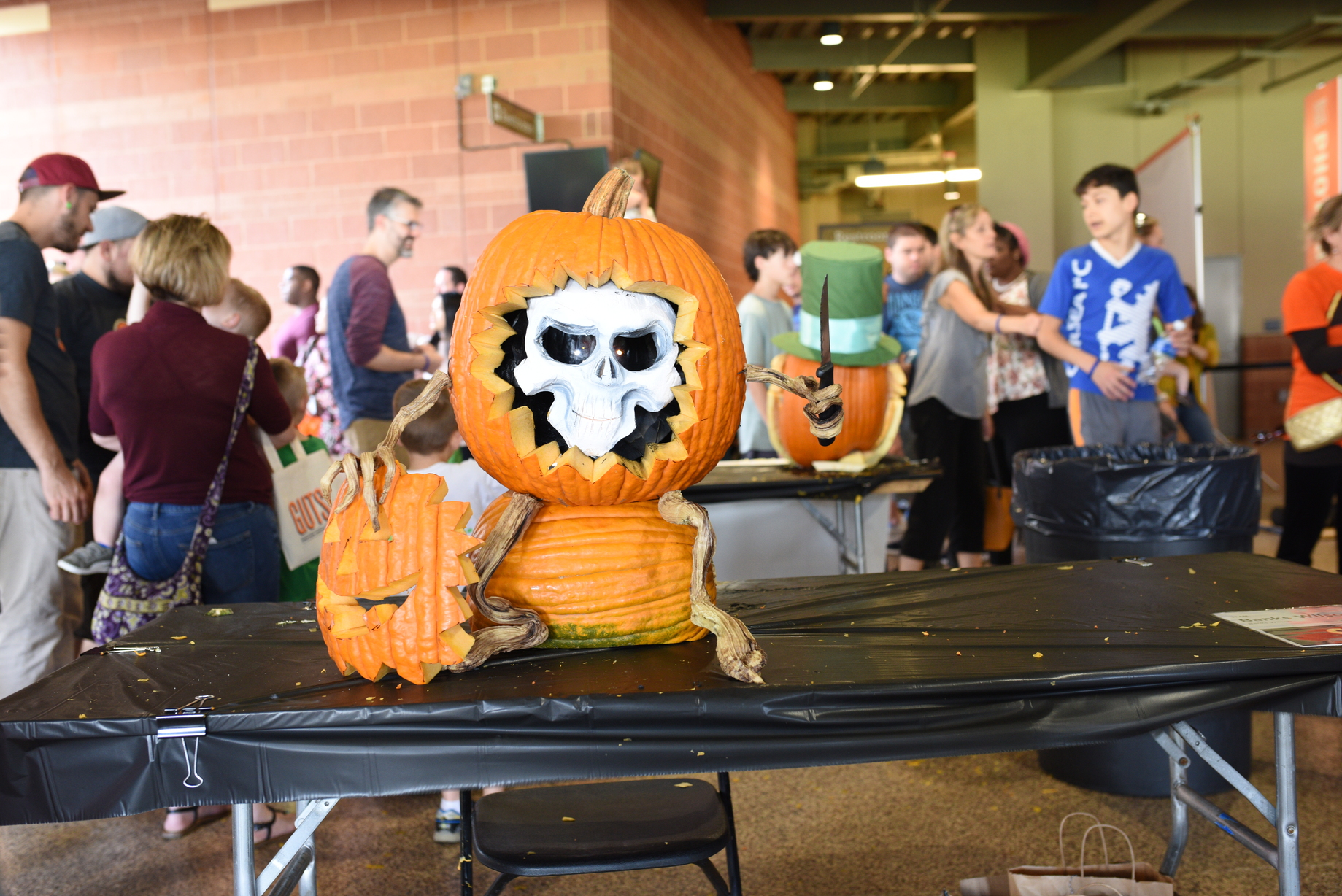 2nd Place: Ross Brown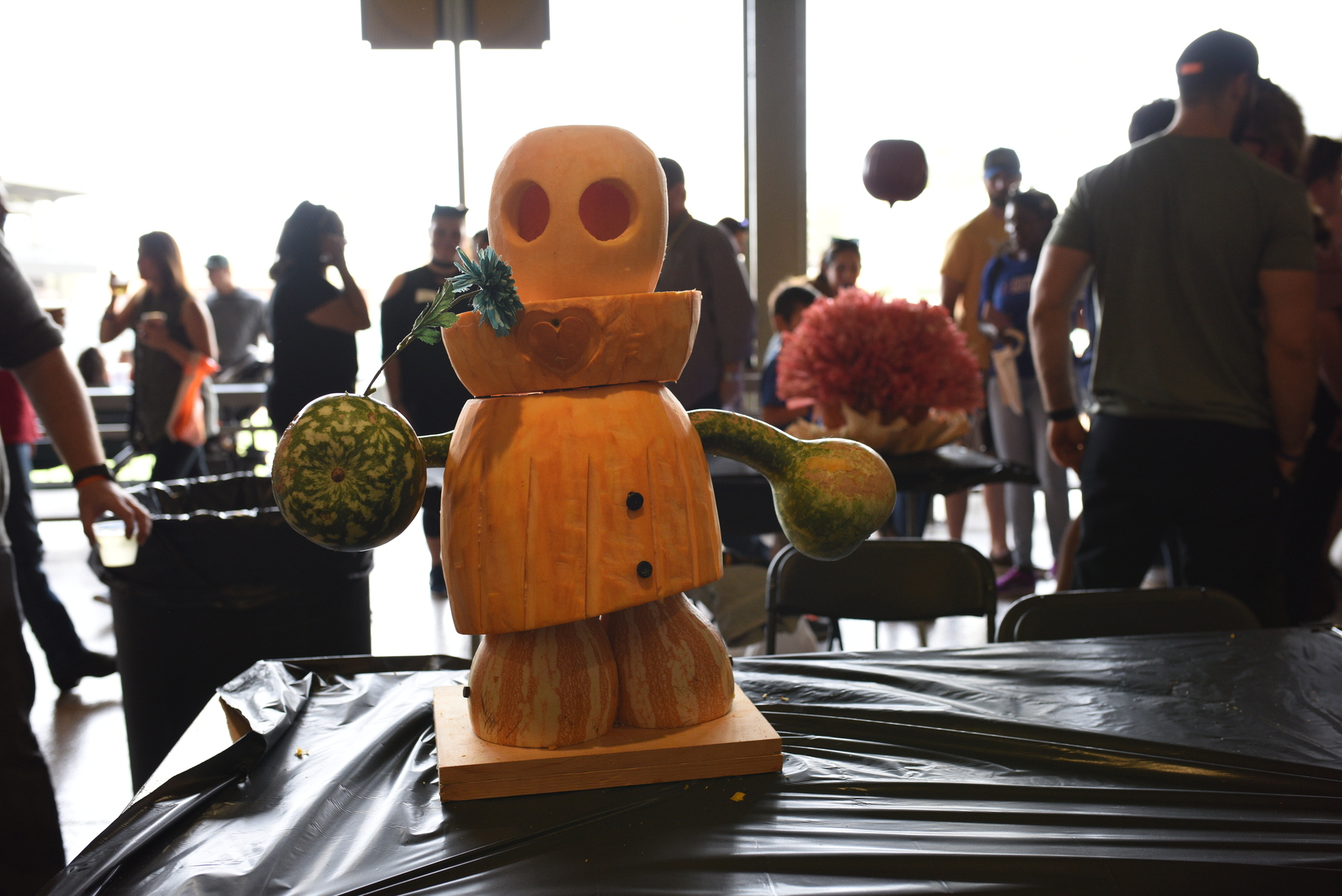 3rd Place: Mr. Halloween (Mark Gildersleeve)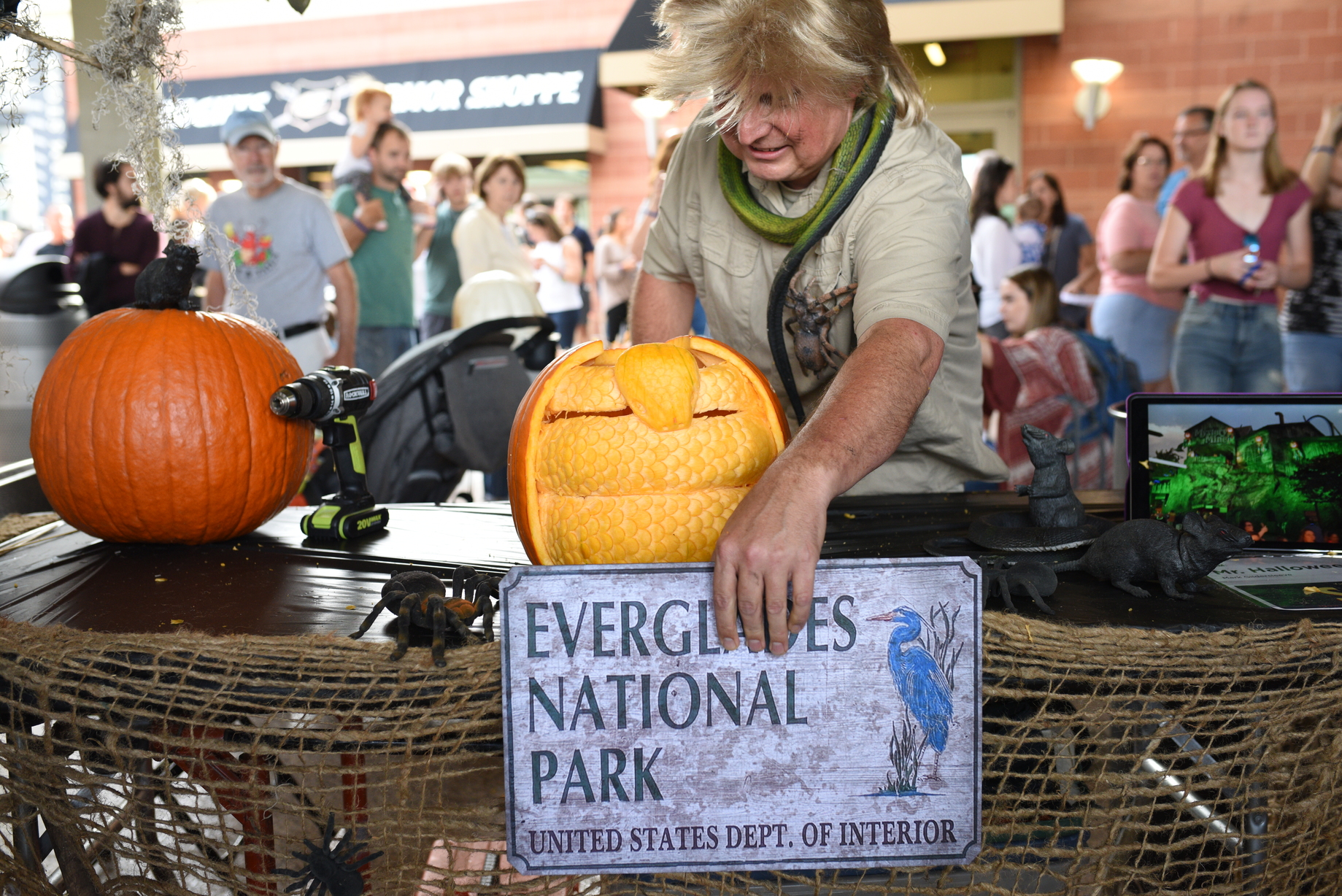 Team carvers: 
1st Place and People's Choice: BOLTGROUP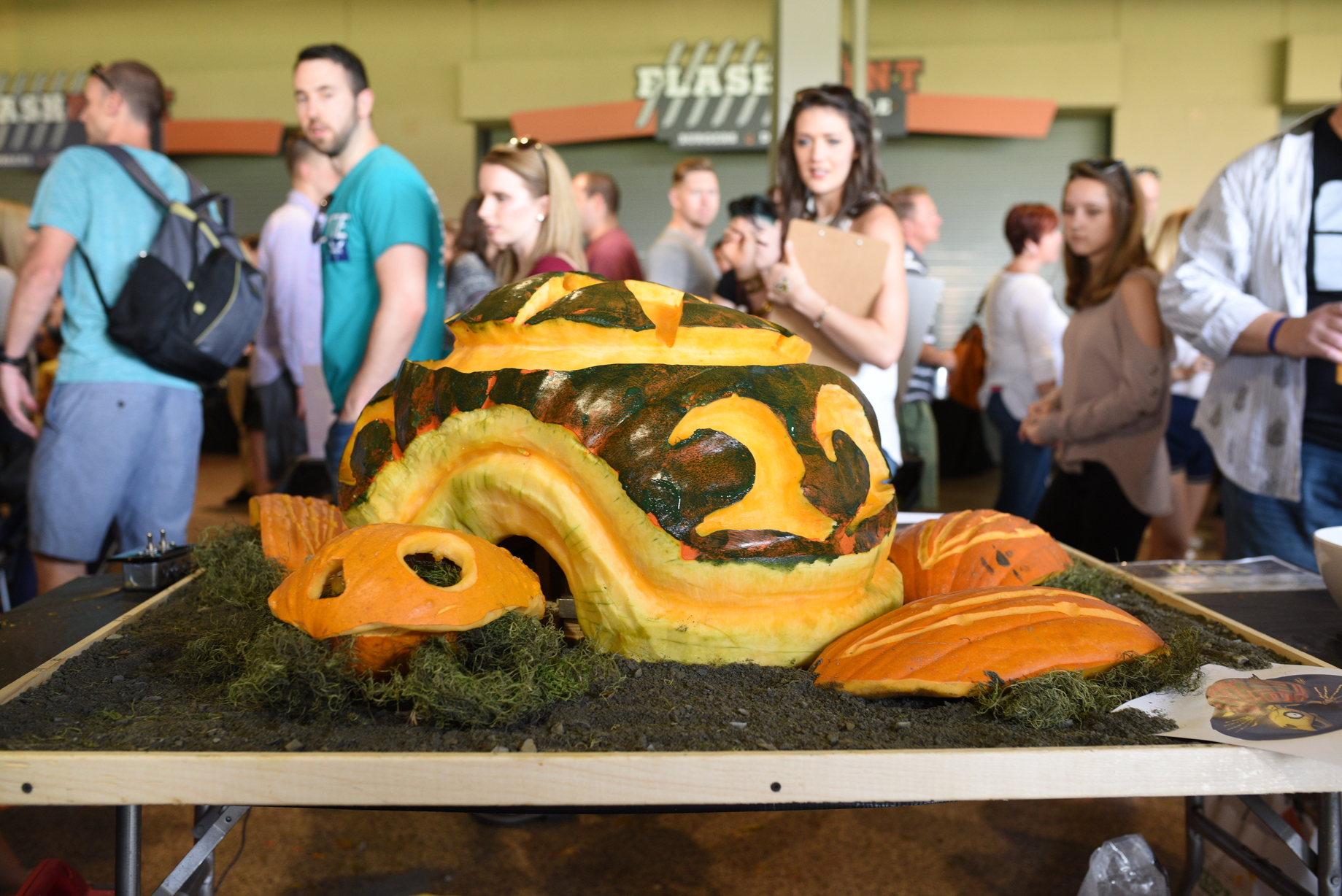 2nd Place: Elevation Creative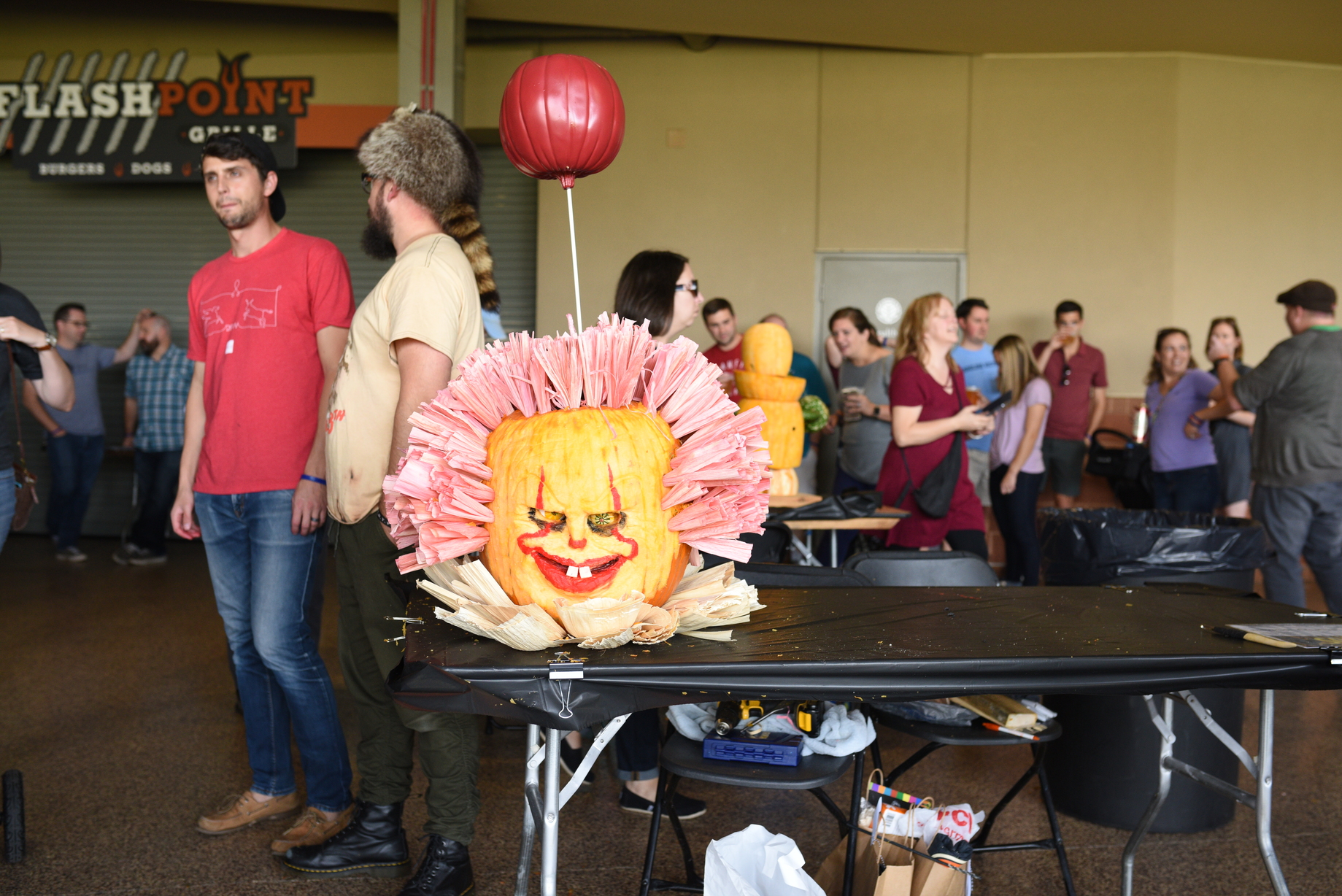 3rd Place: Ally Bank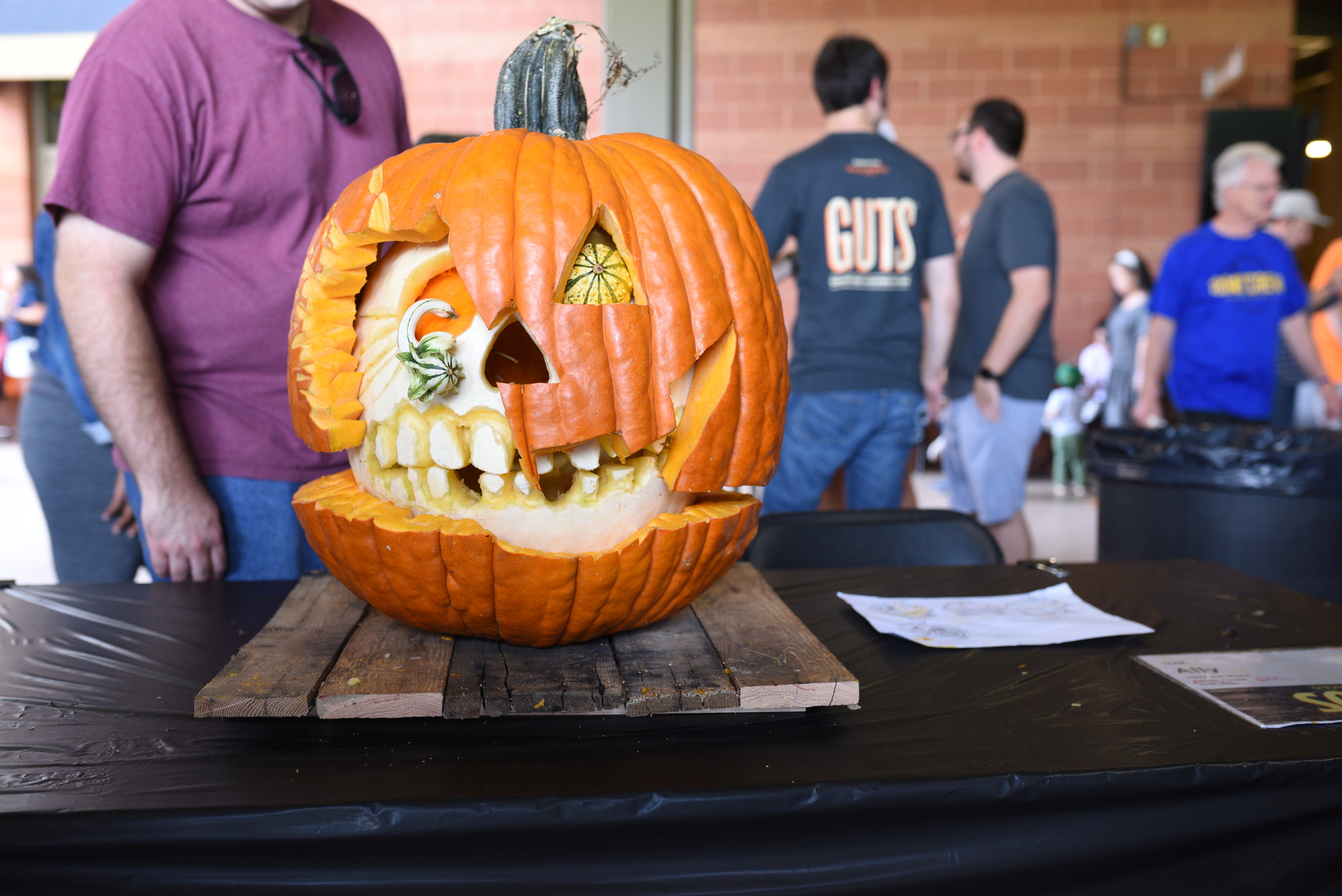 And now for our infamous recap…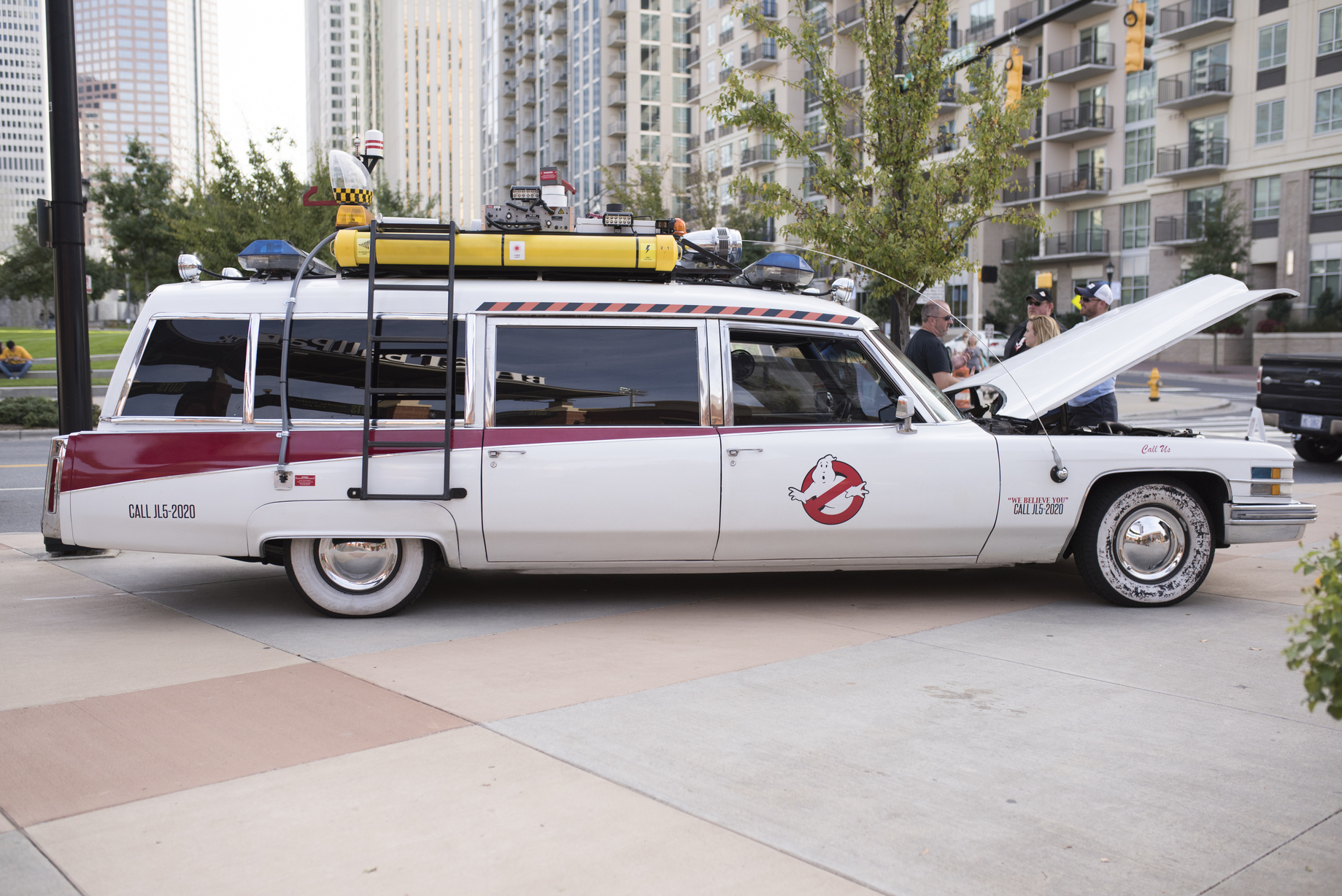 Whoops, looks like someone called the Ghost Busters.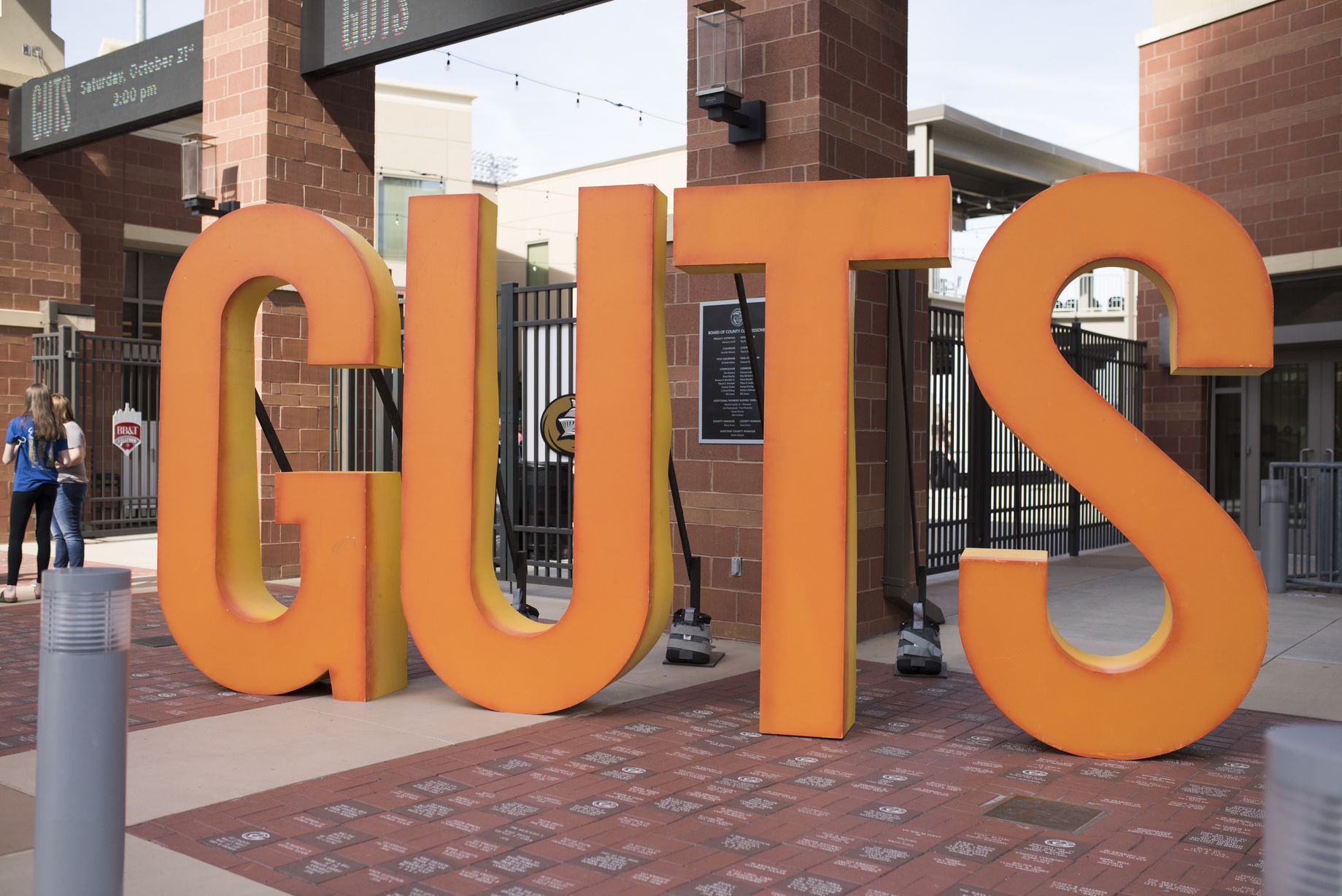 That's the biggest GUTS I've ever seen.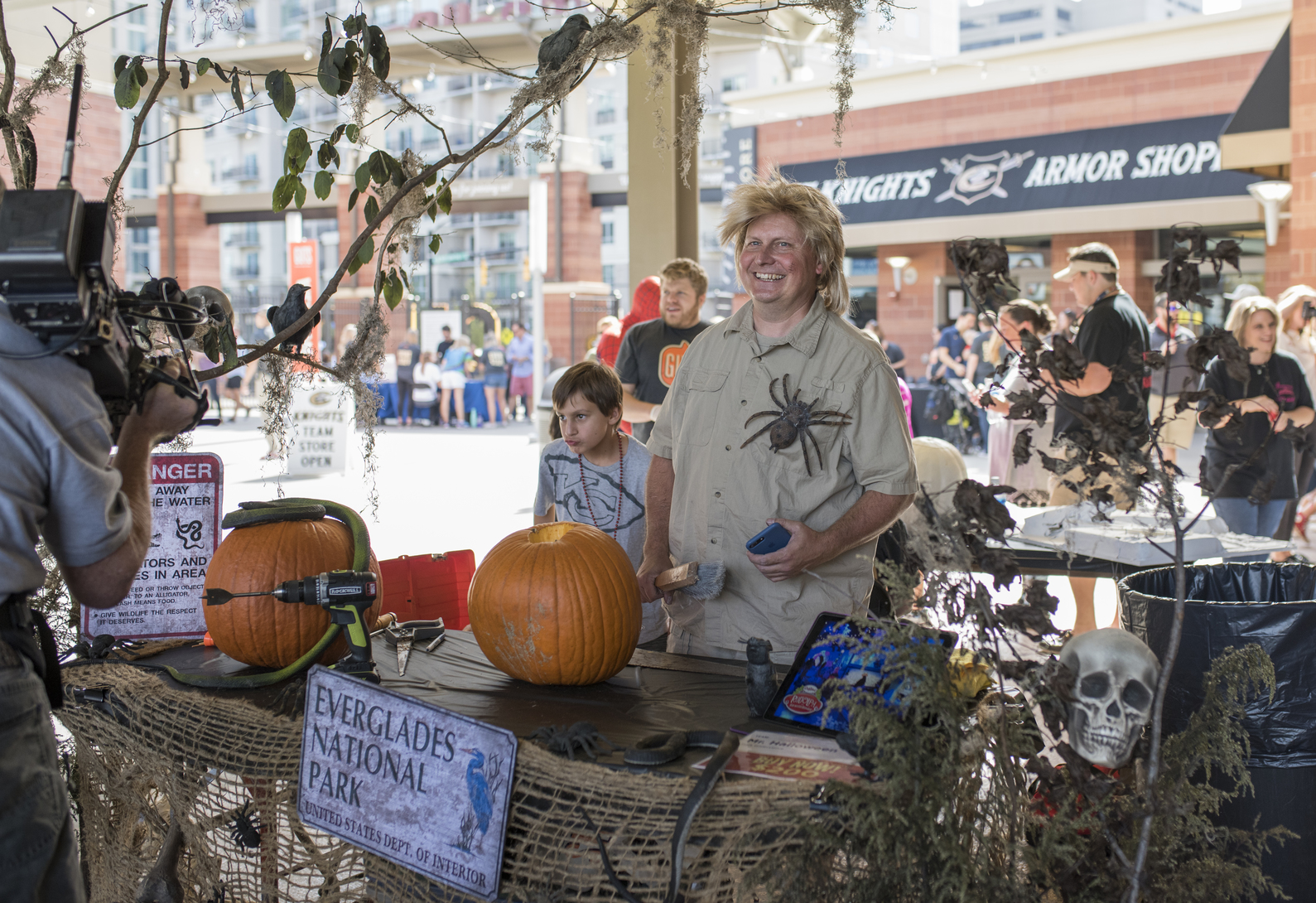 Look who it is! It's Mr. Halloween. He's a legend around these parts.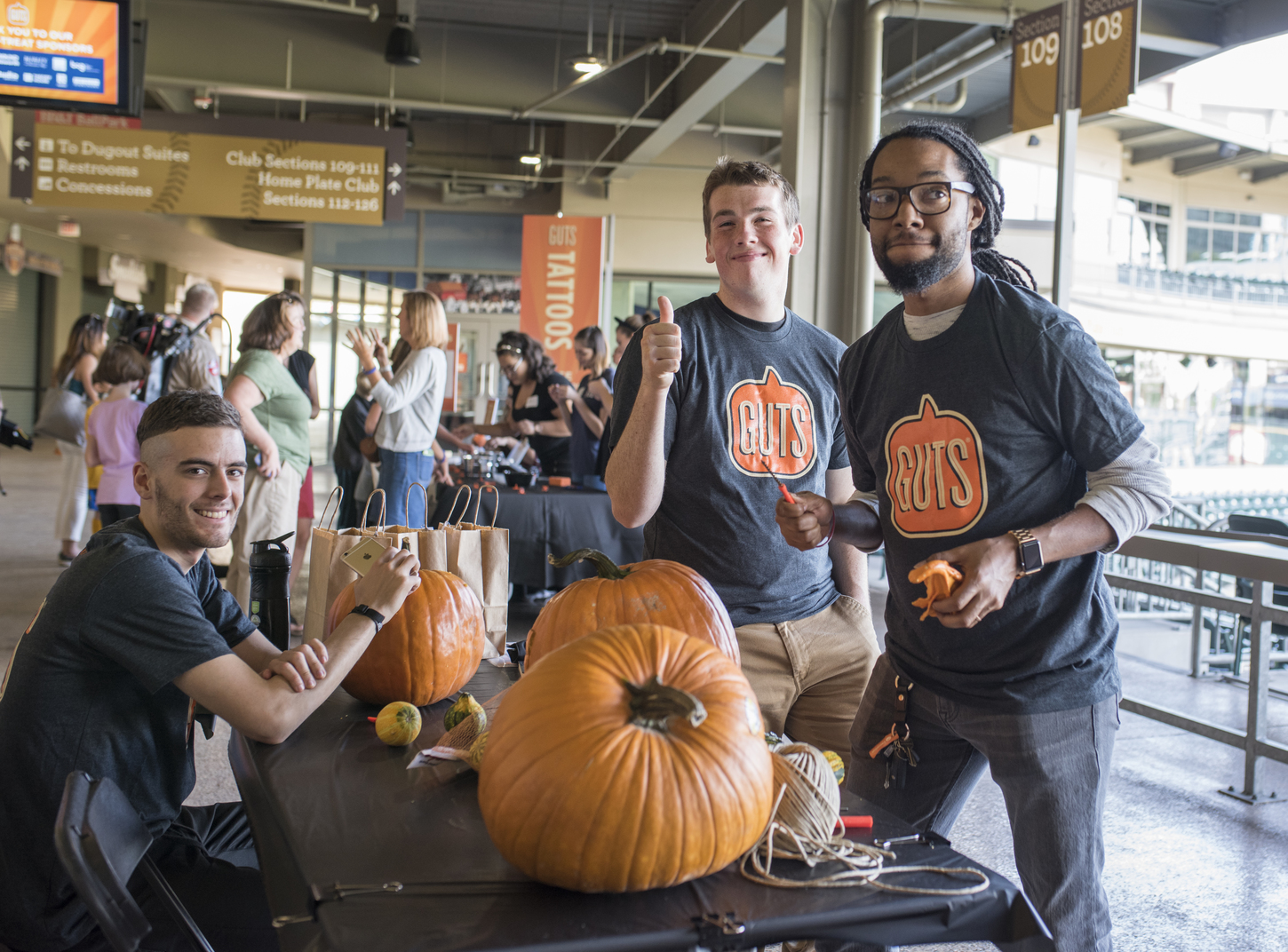 One of these guys didn't get the "look at the camera" memo.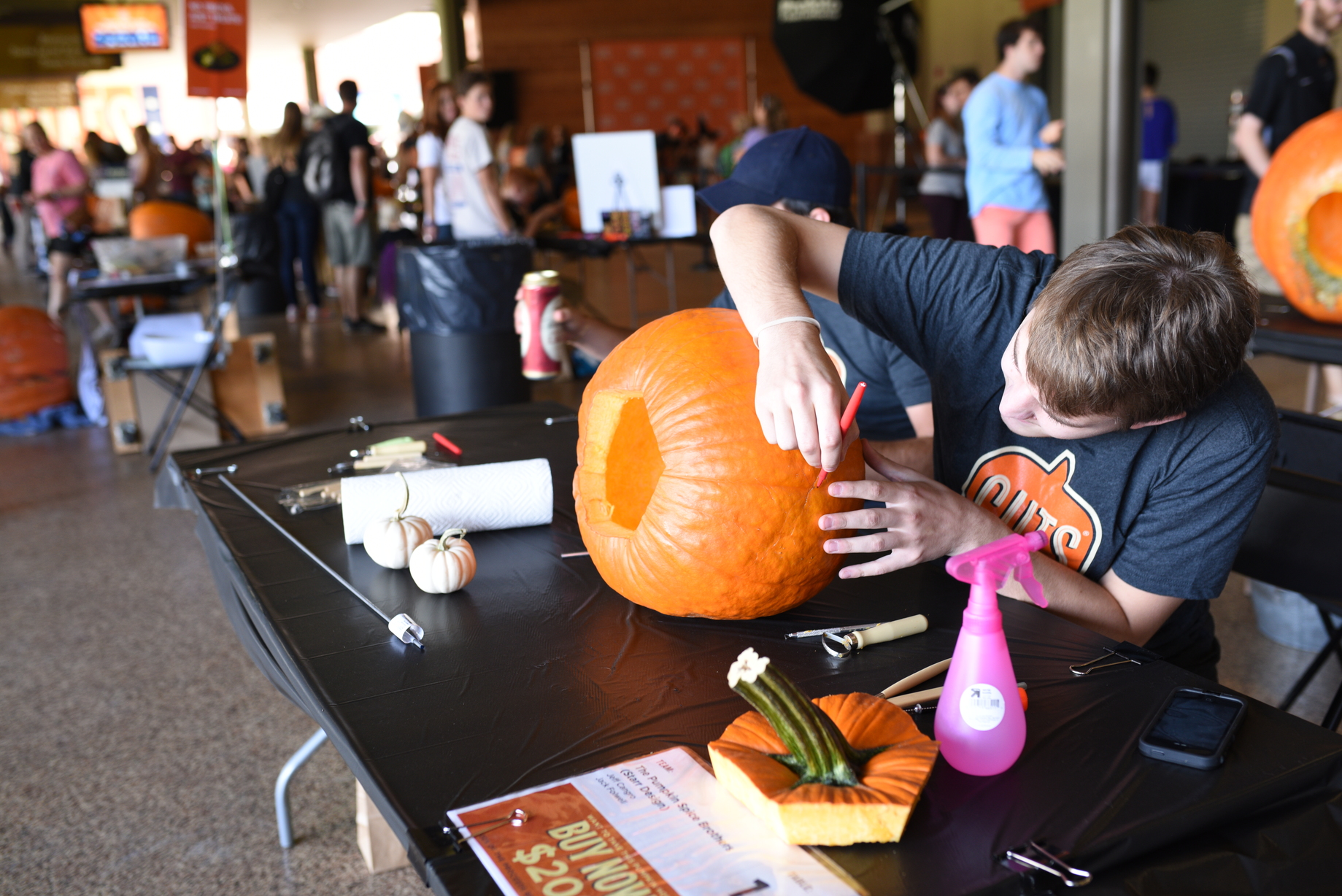 Dude, do you know that pumpkin has a big hole in it?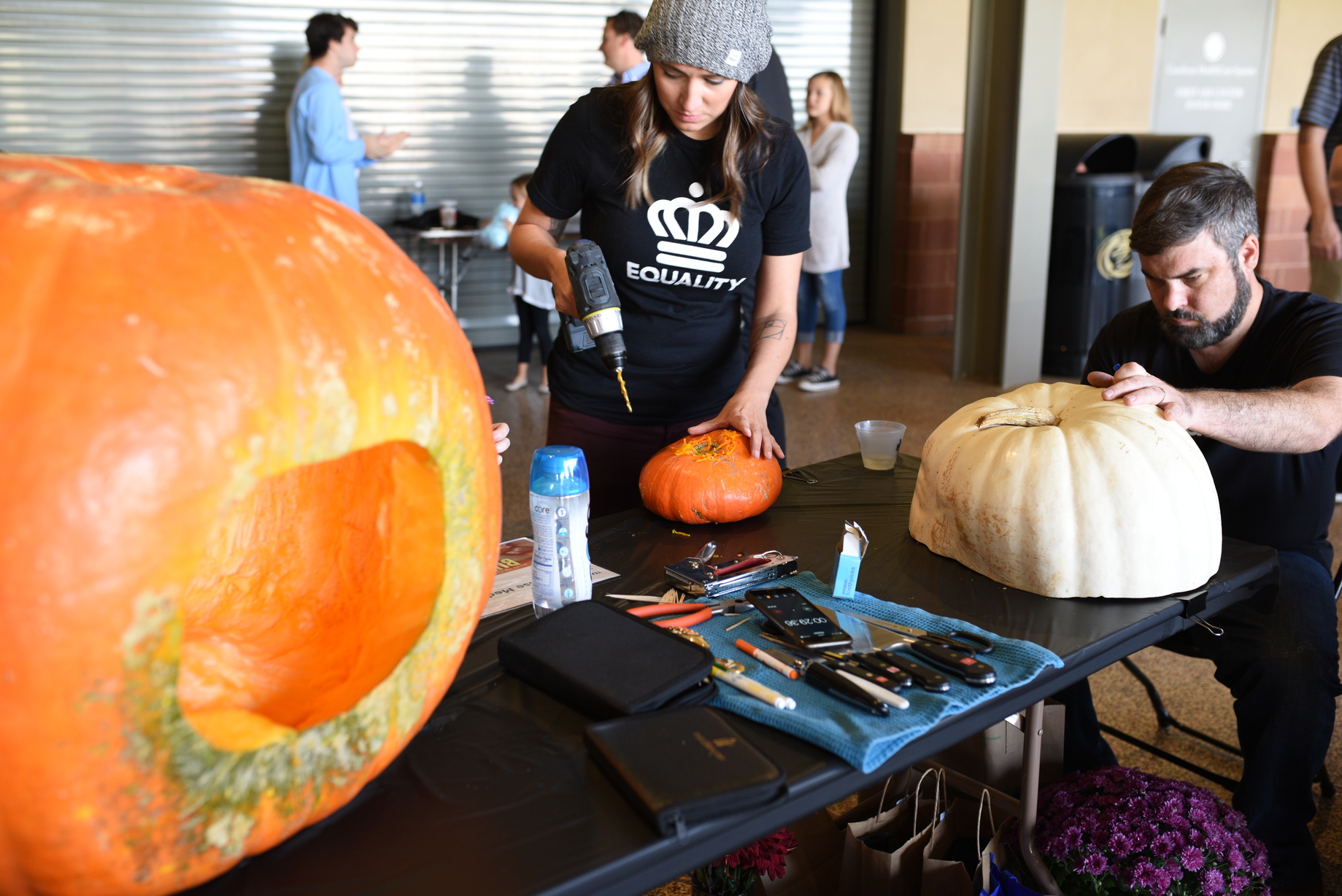 When the drill comes out, you know that means business.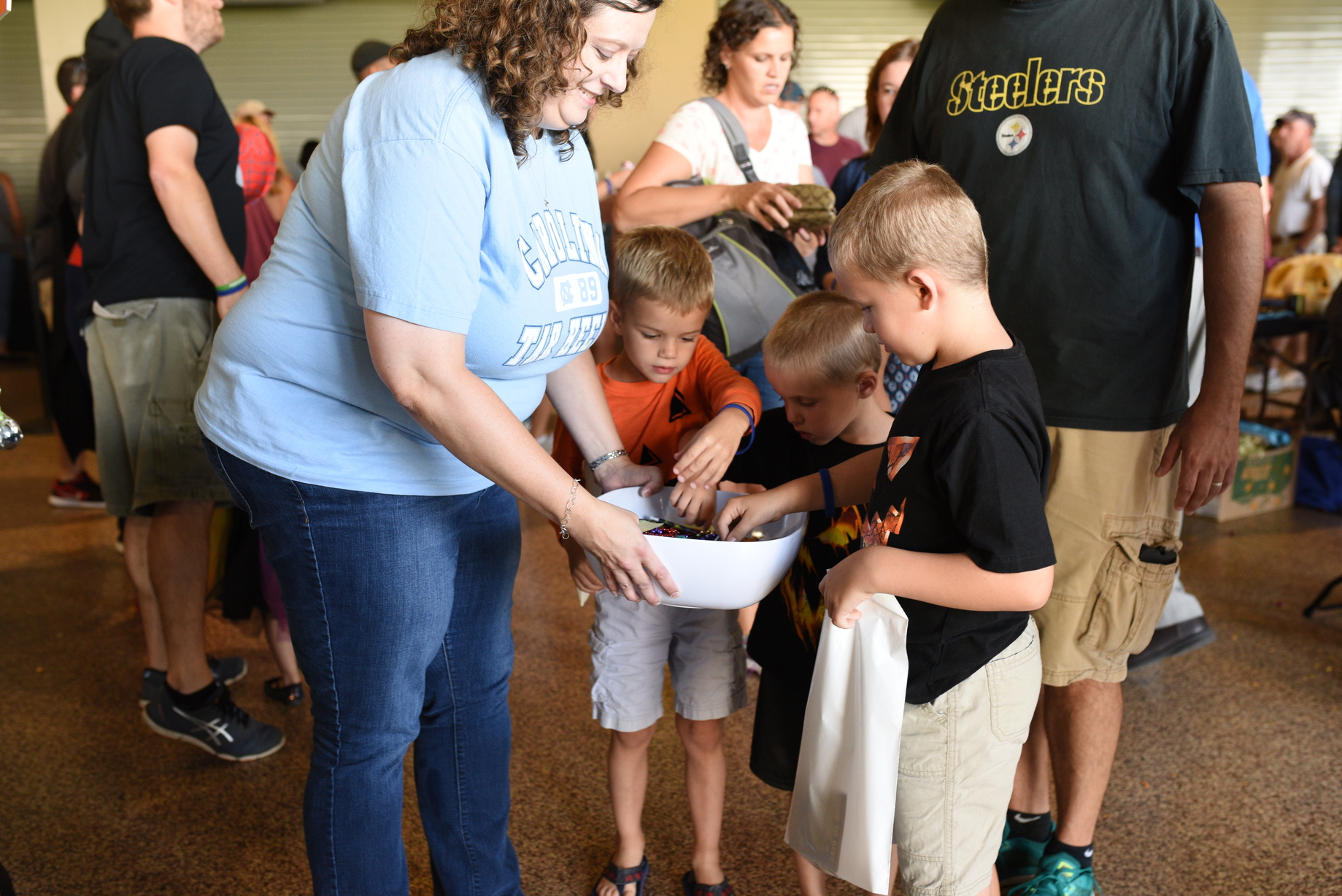 These kids clearly came for the candy.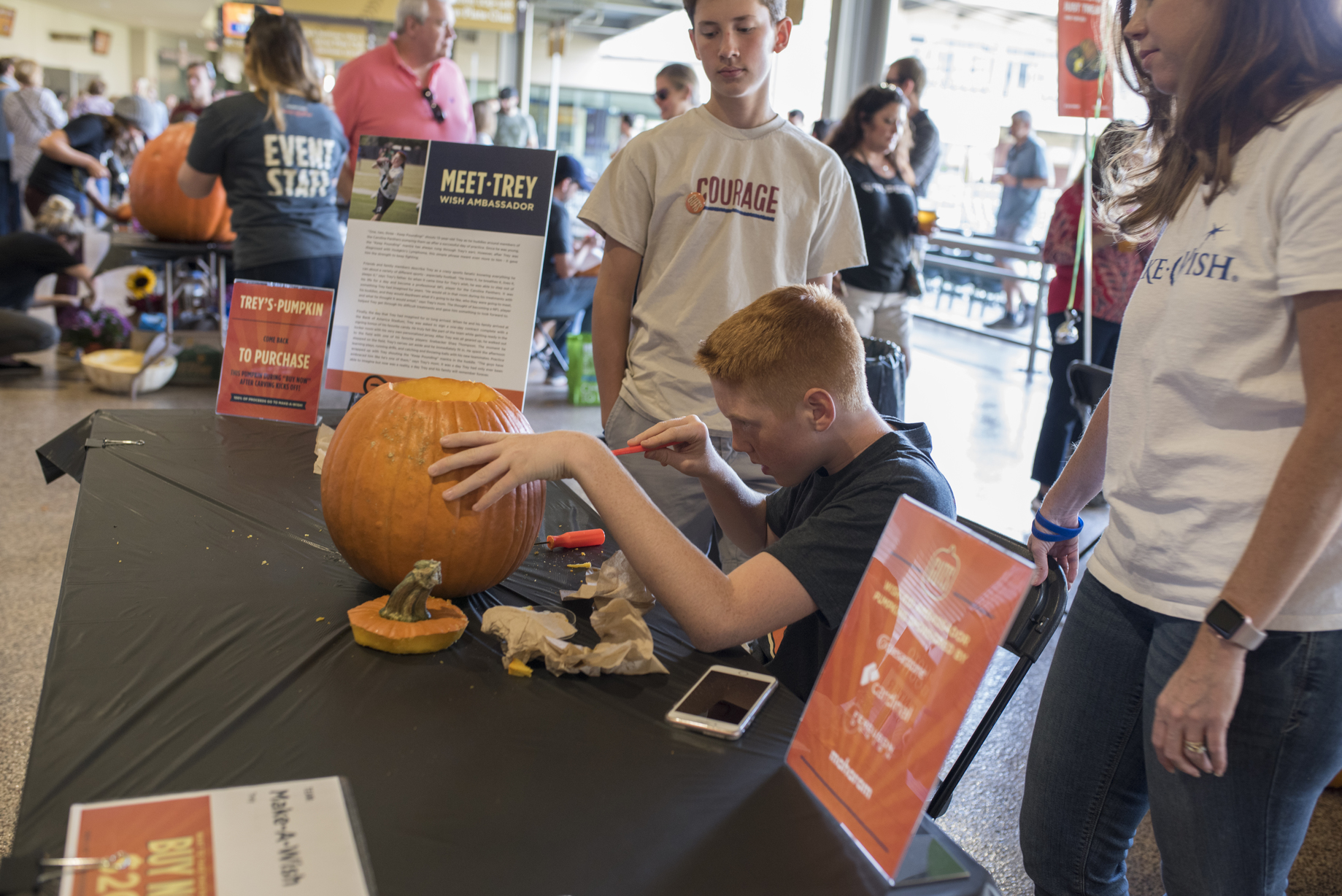 Trey, one of the Make-A-Wish Ambassadors joined in on the carving fun.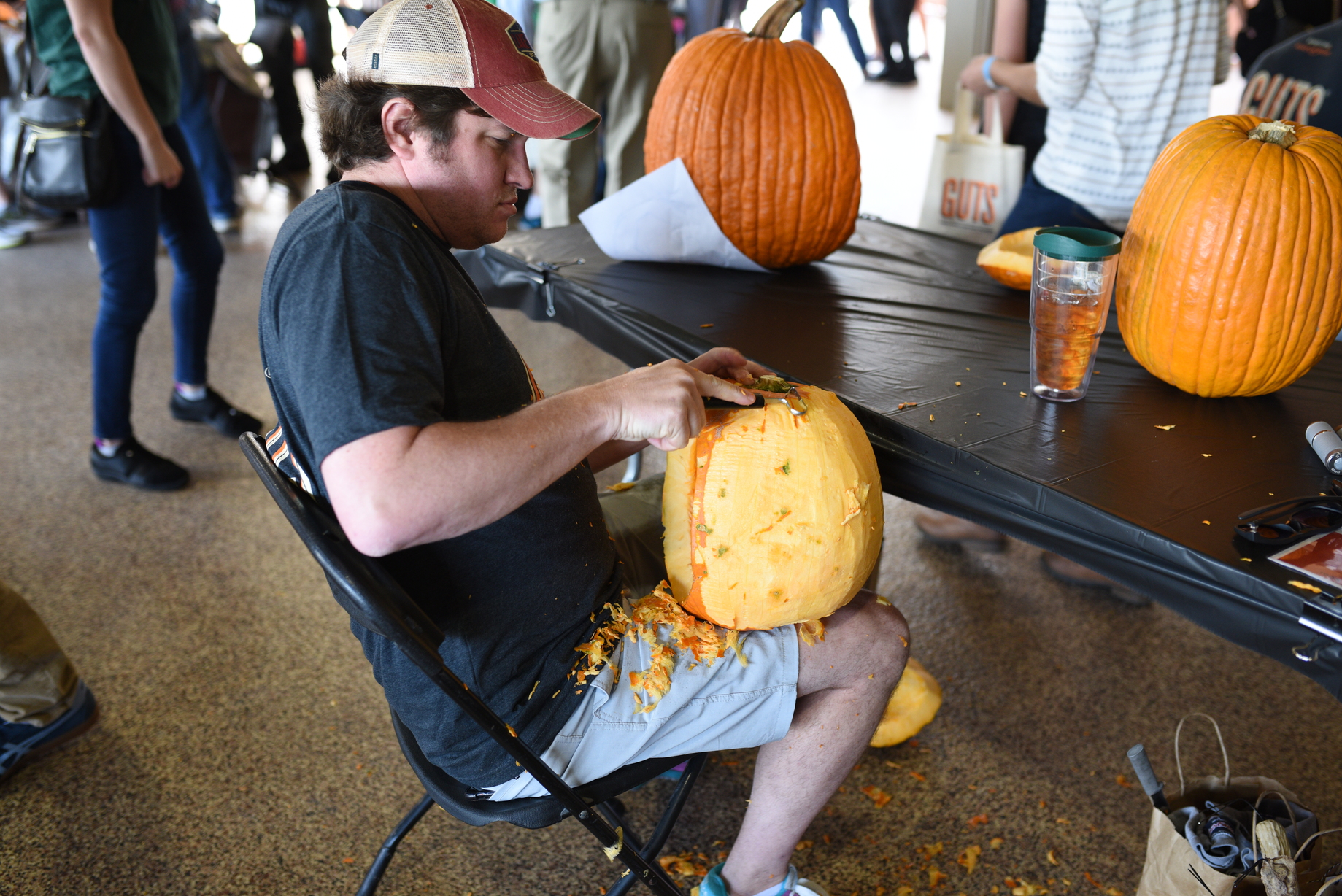 Mission: no skin left on this pumpkin.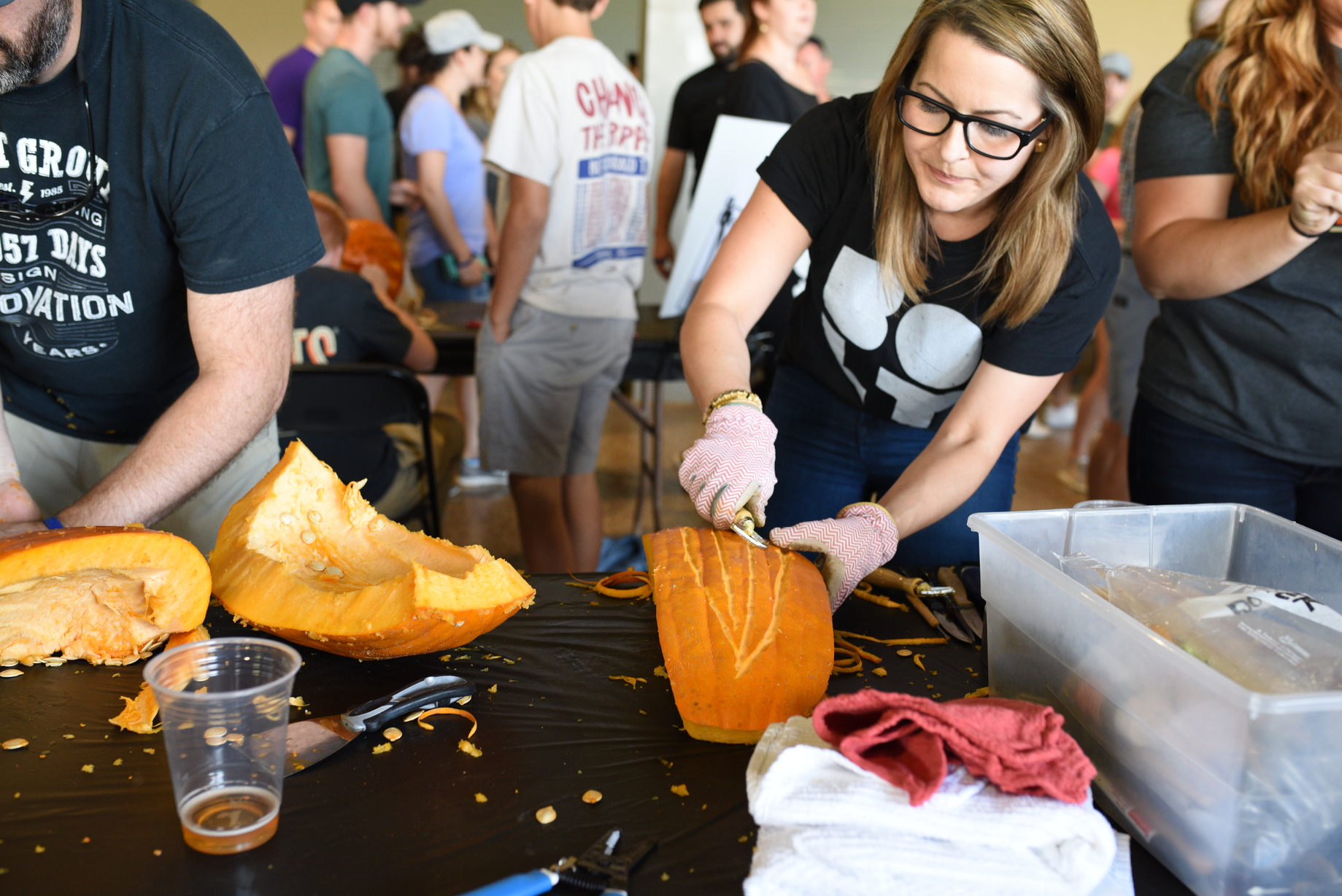 Spotted: AIGA President, Bree, getting her carve on.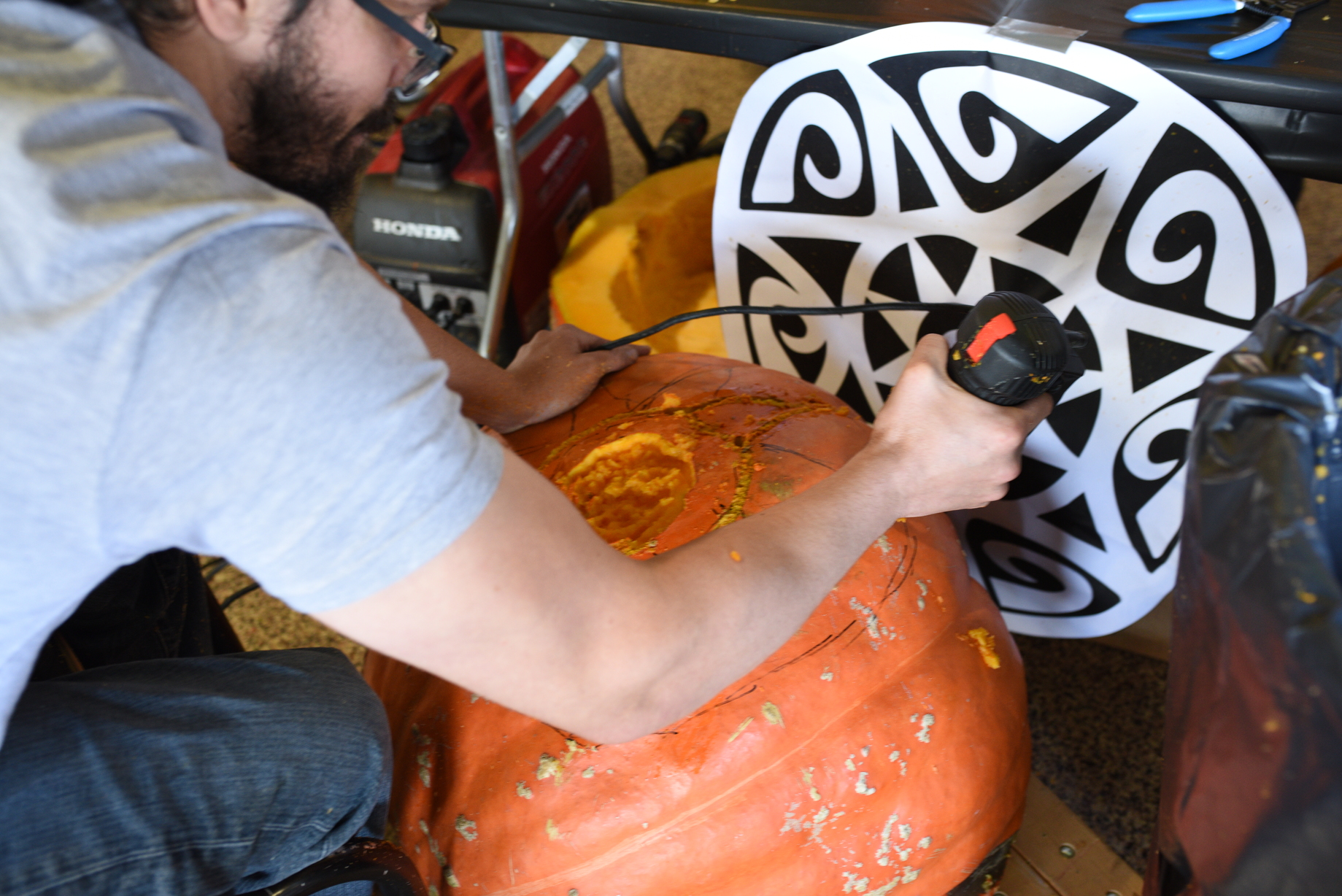 "Sorry, my muscle is blocking the pumpkin."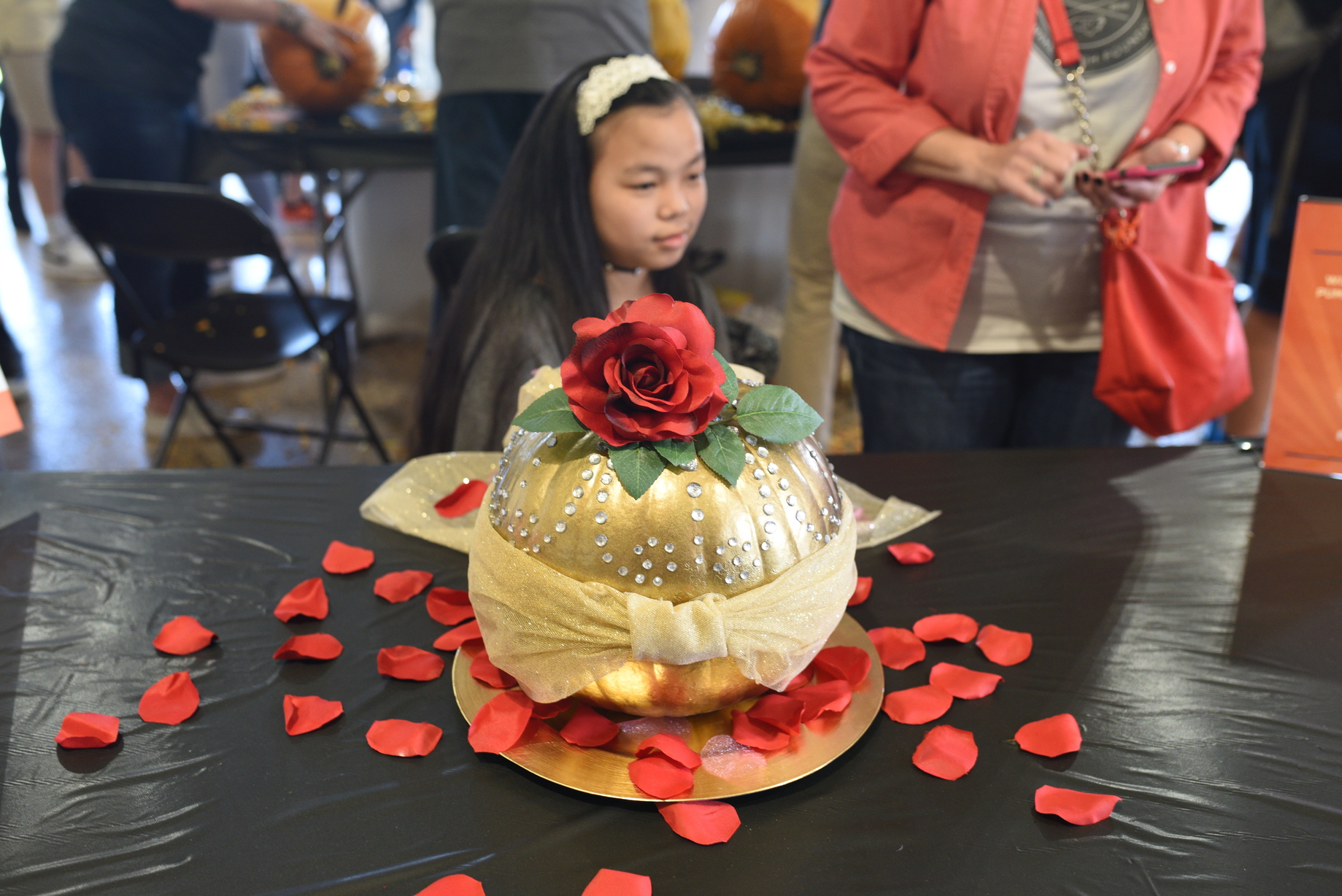 This pumpkin is fit for Belle of the ball. (Mae, Make-a-Wish ambassador princess pictured as well.)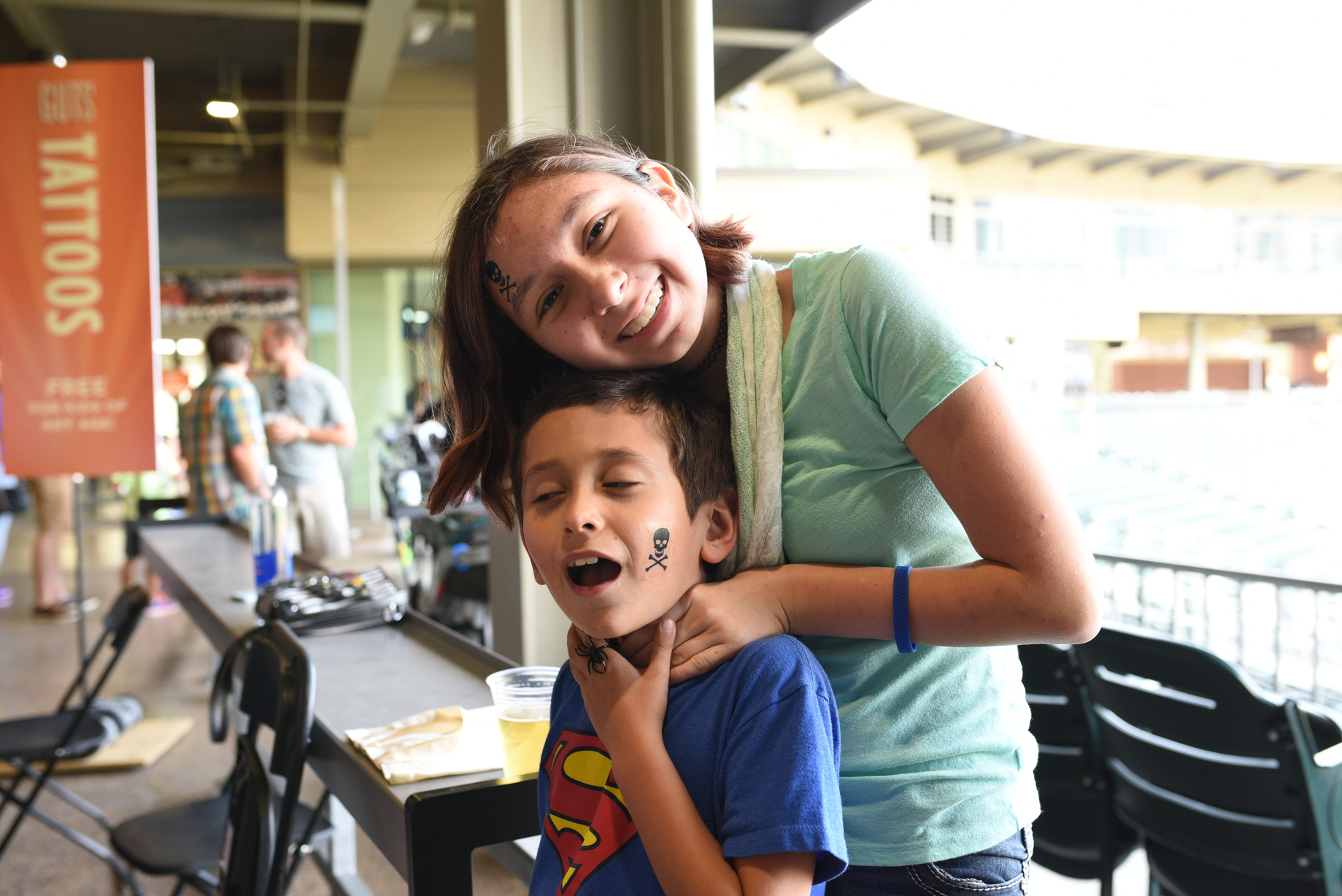 I know were all hoping this picture was posed.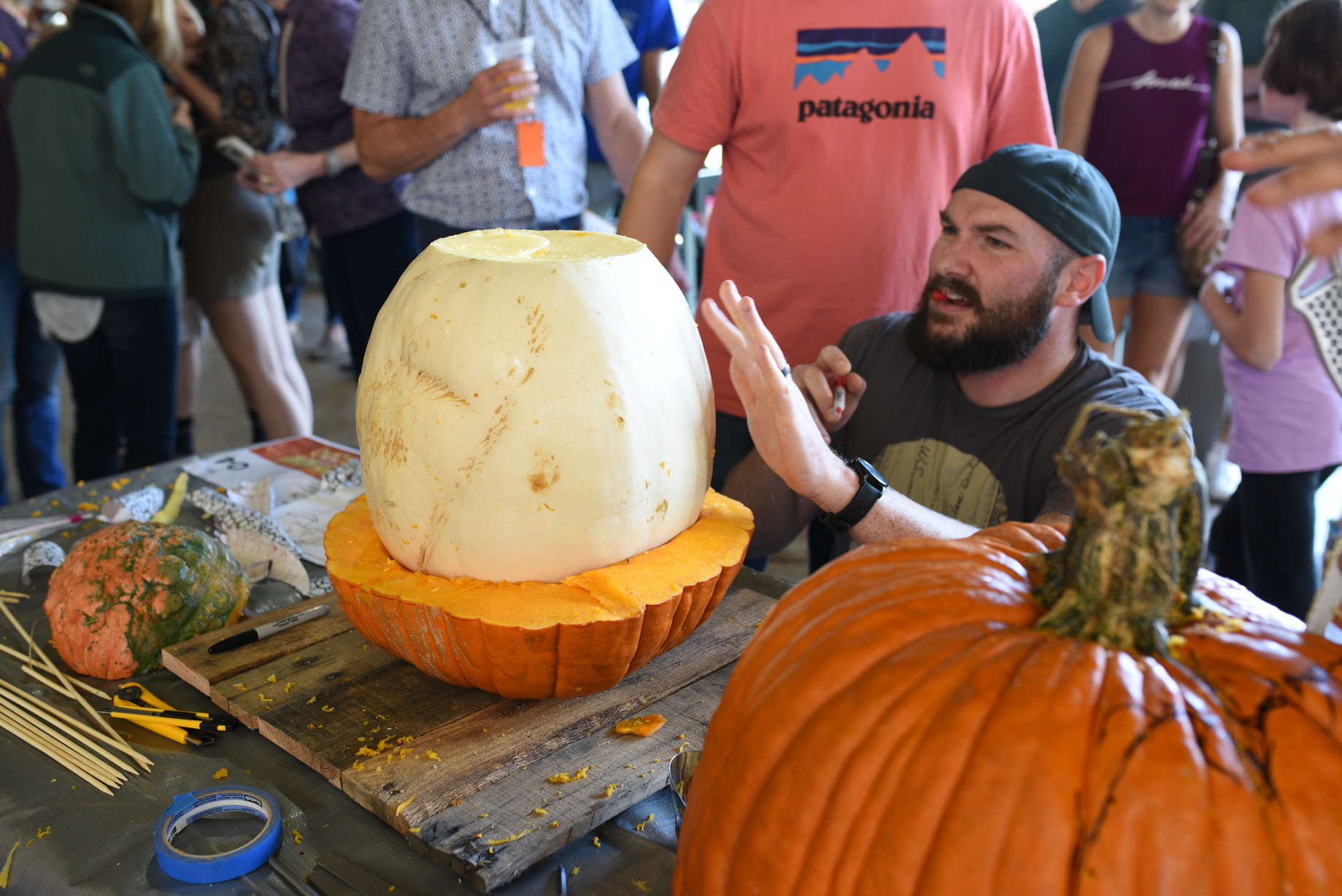 Asking for a friend. Is that the guy's tongue or the cap of a red pen?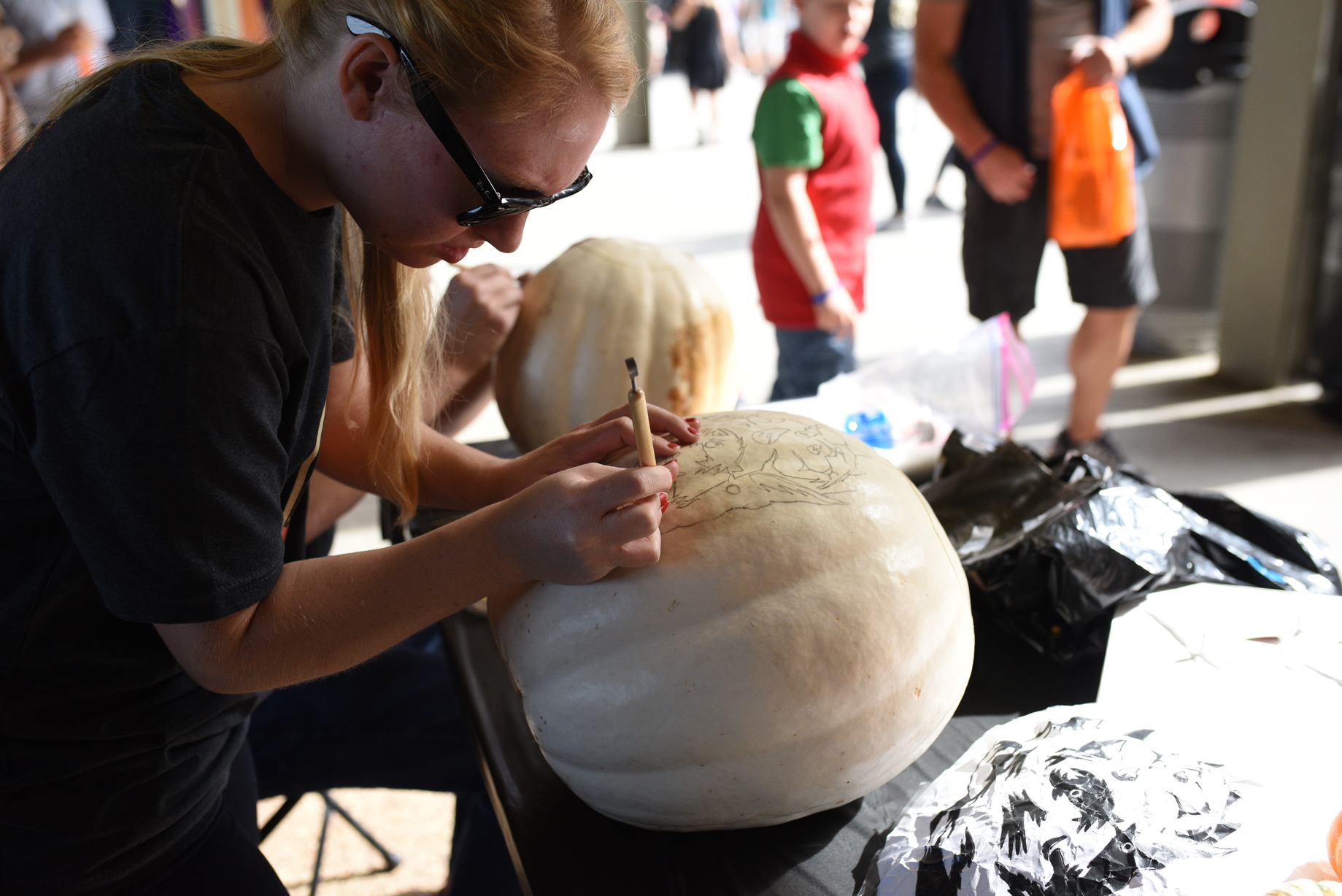 Things needed to create a killer pumpkin design: 1. Cool sketched design 2. Precision carving skills 3. Sunglasses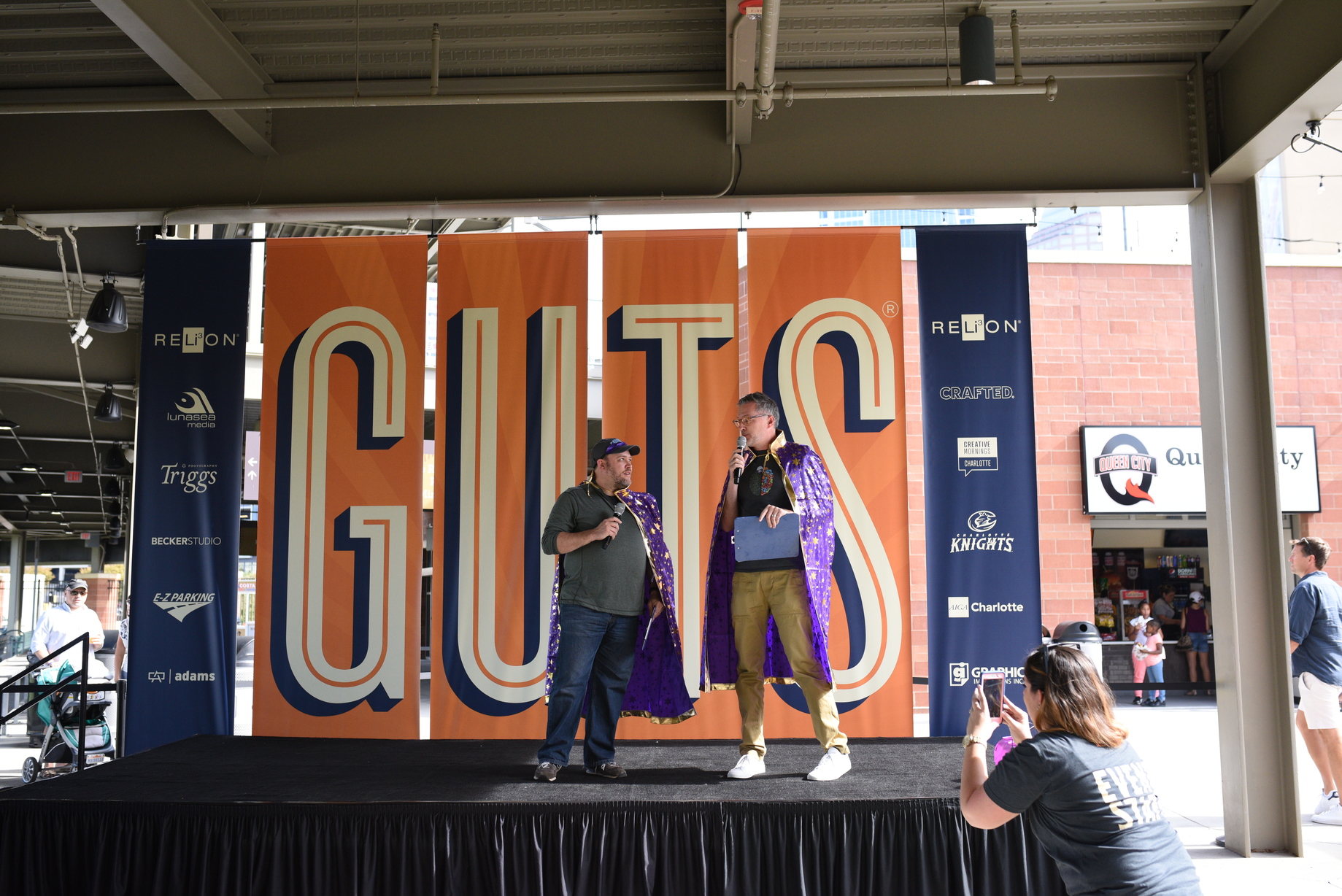 This year's MC Magic brought to you by the ever-entertaining Tim Miner and Matt Olin.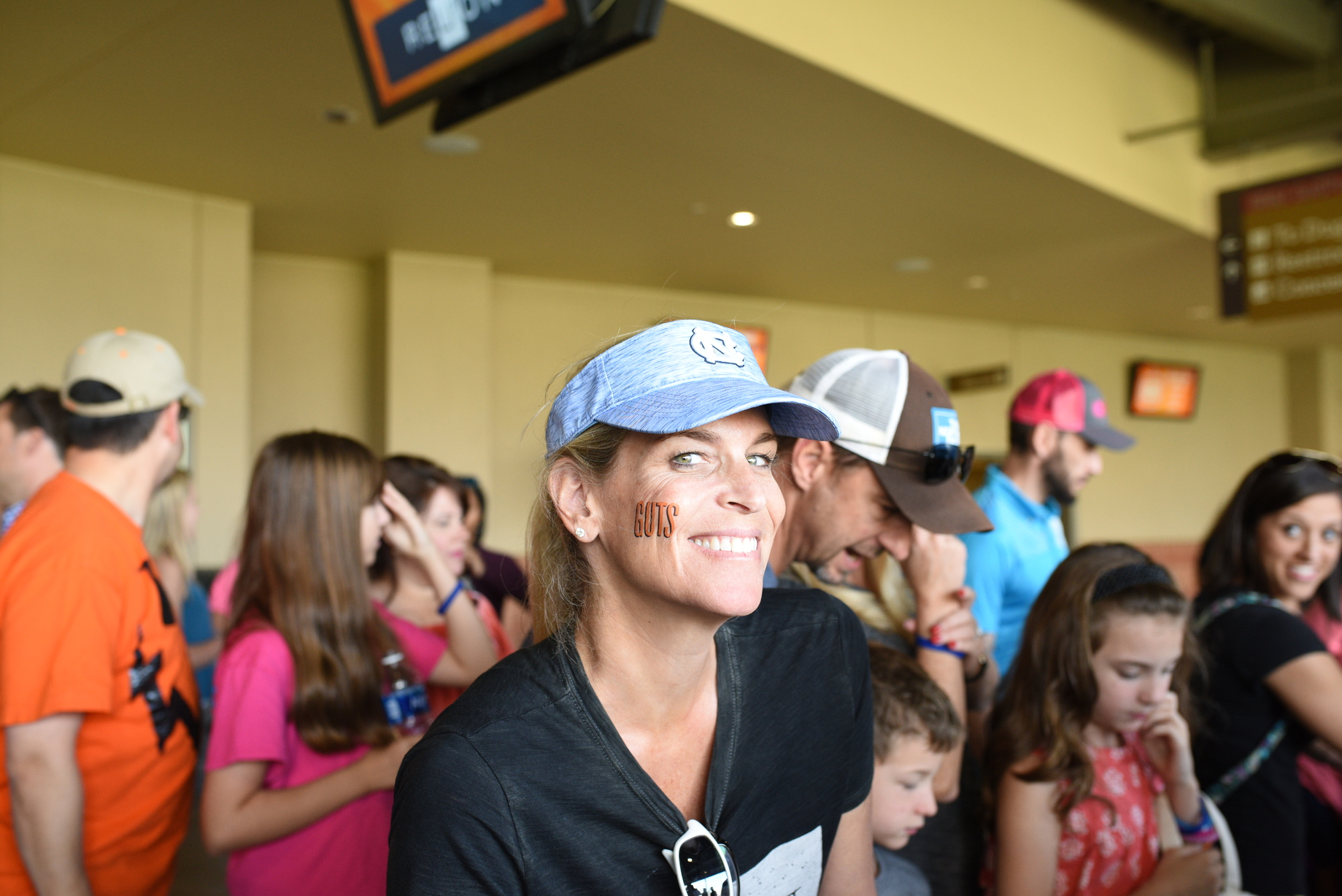 This lady is really proud of her tattoo.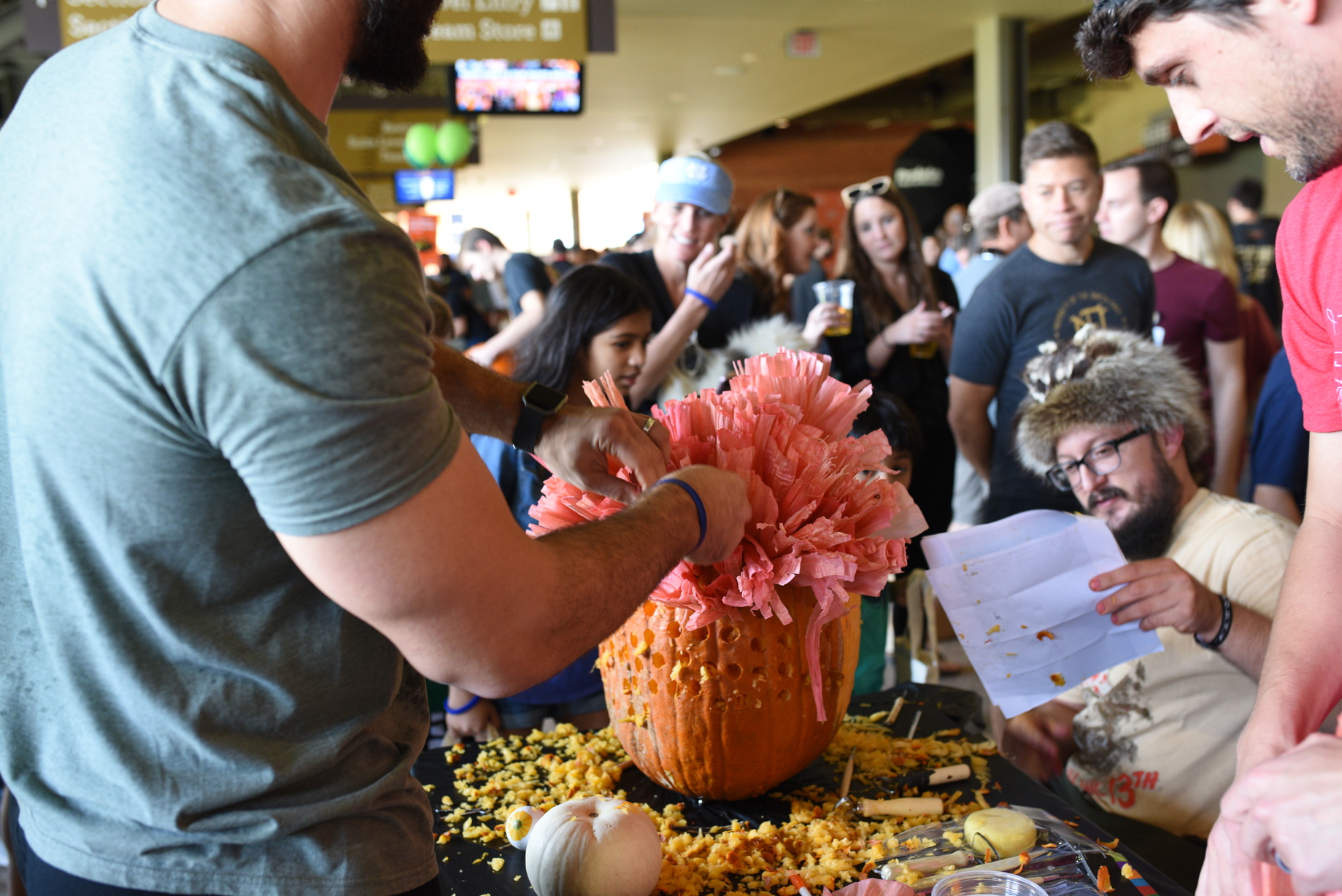 Look at IT!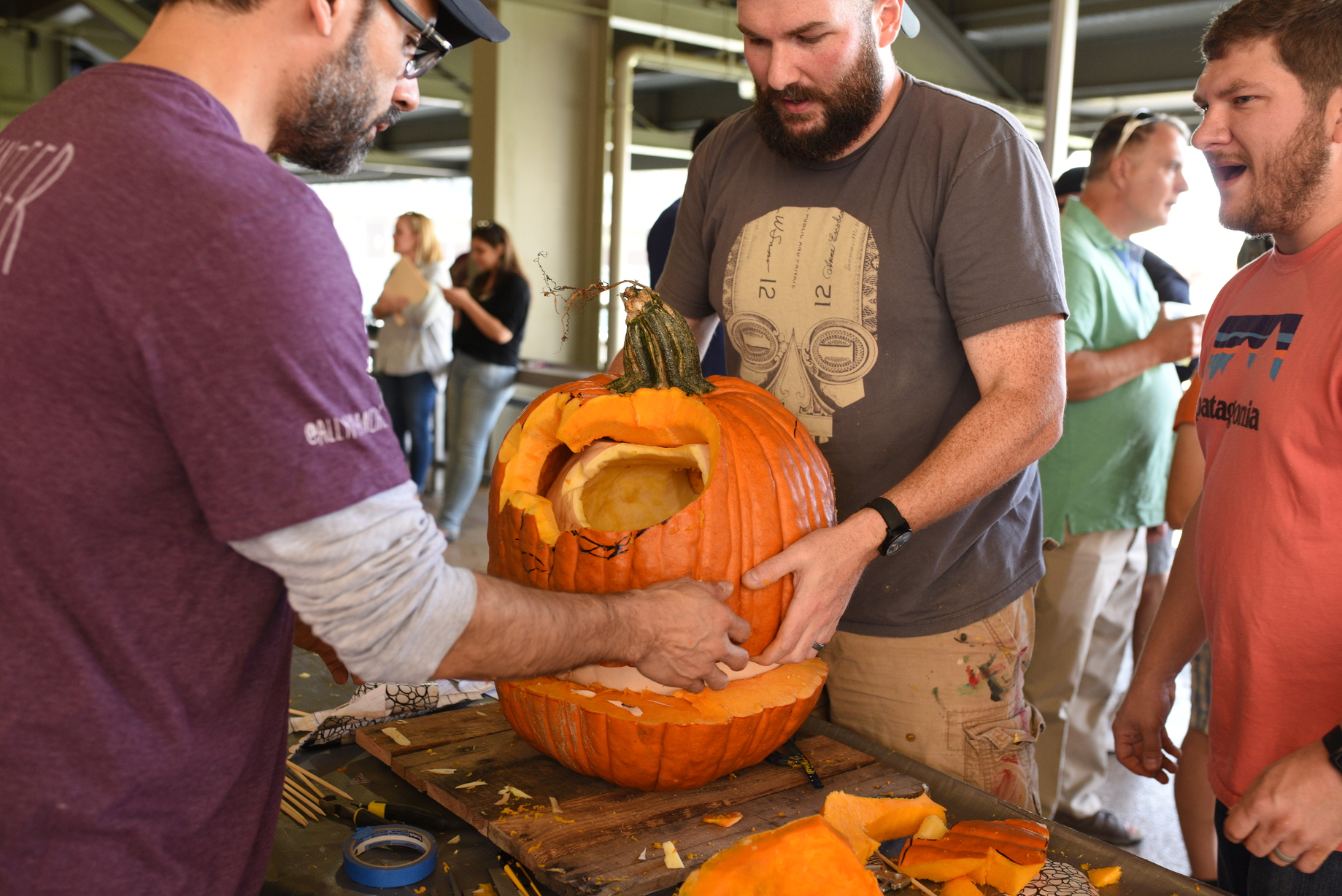 How many people does it take to finish this pumpkin? 2.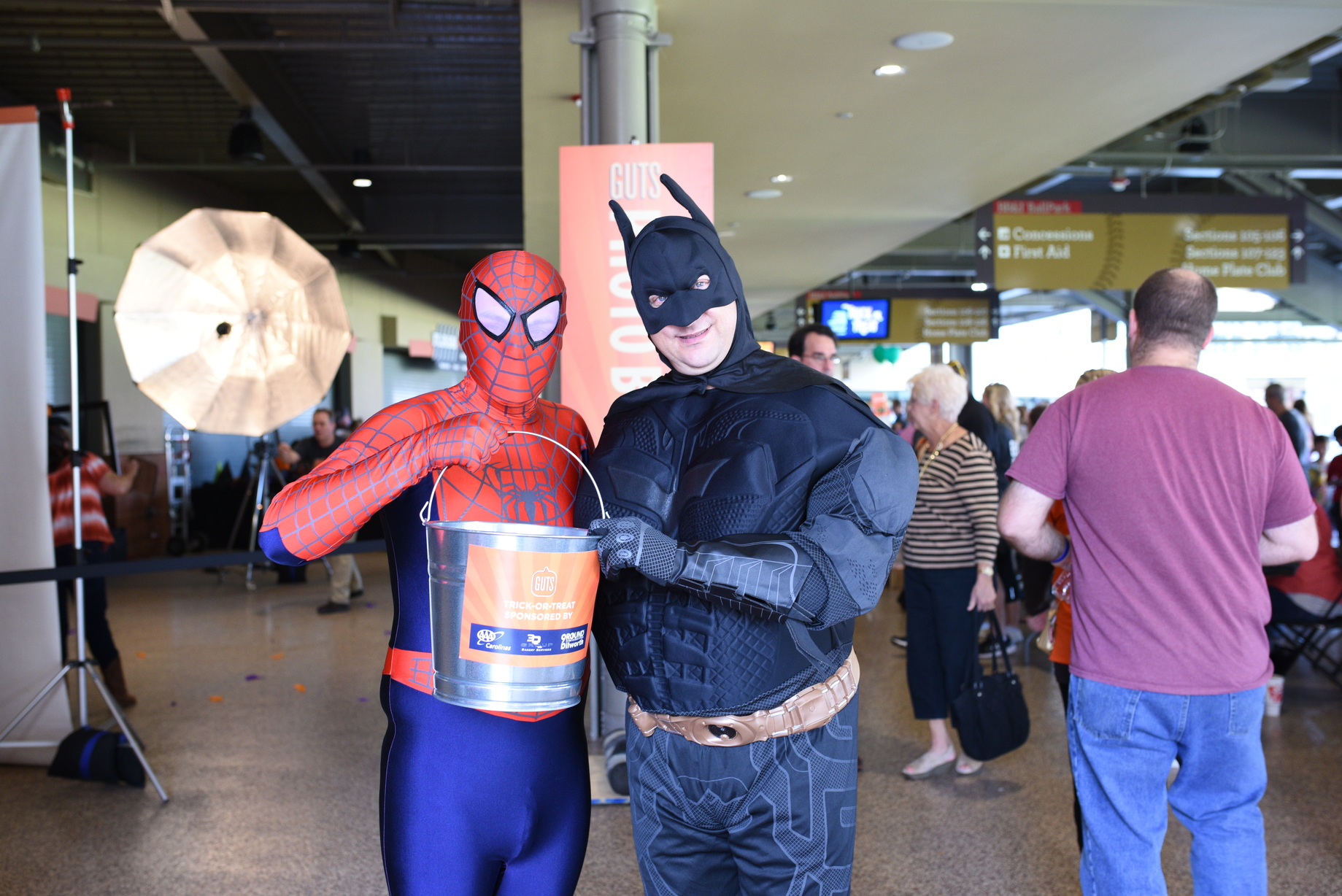 I'm pretty sure this is as close as Batman and Spiderman have ever been.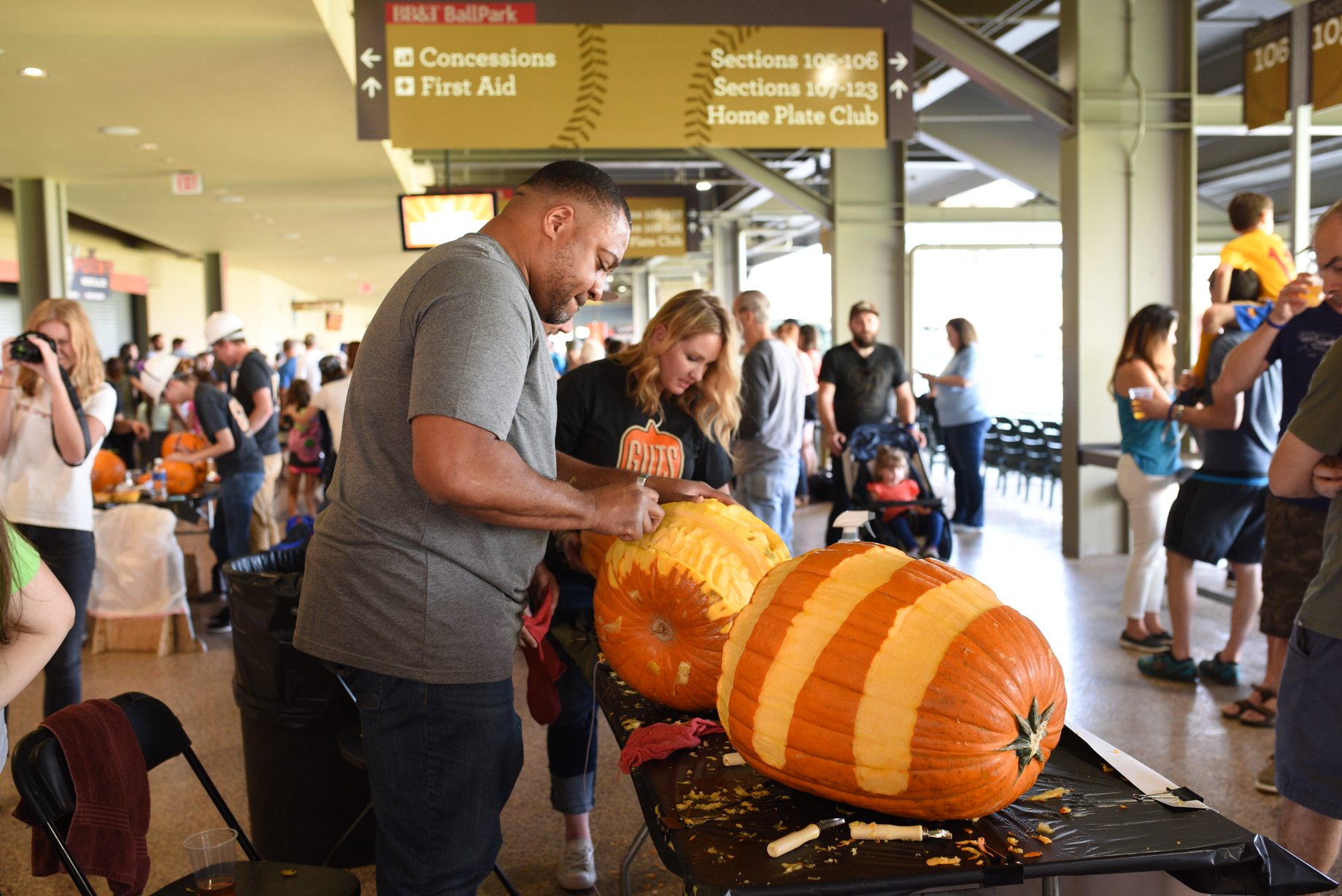 What do you call a pumpkin with stripes? I don't know that's why I asked you.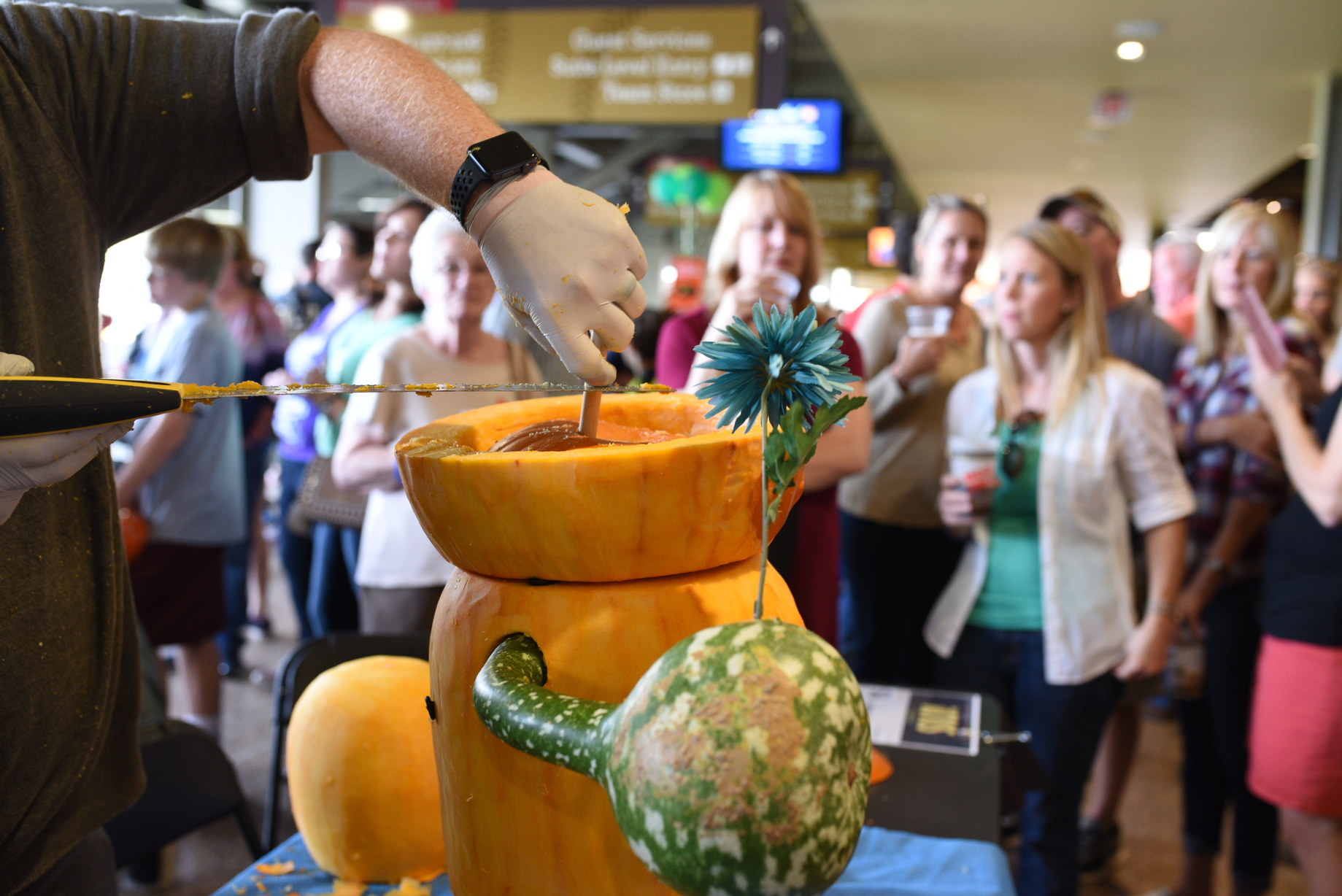 Ummm…this pumpkin doesn't have a head.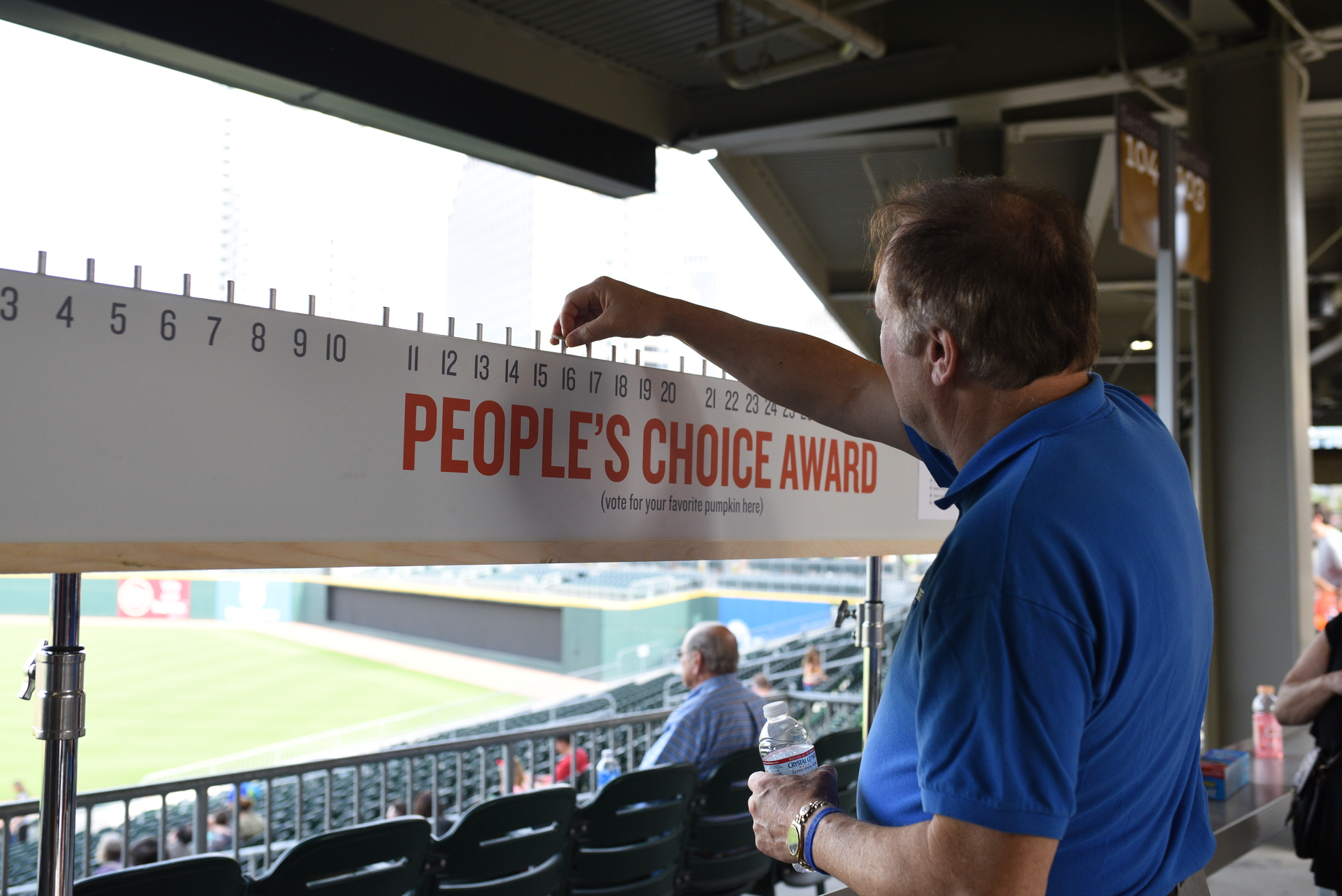 I think this guy was hoping his vote would be kept secret. Whoops!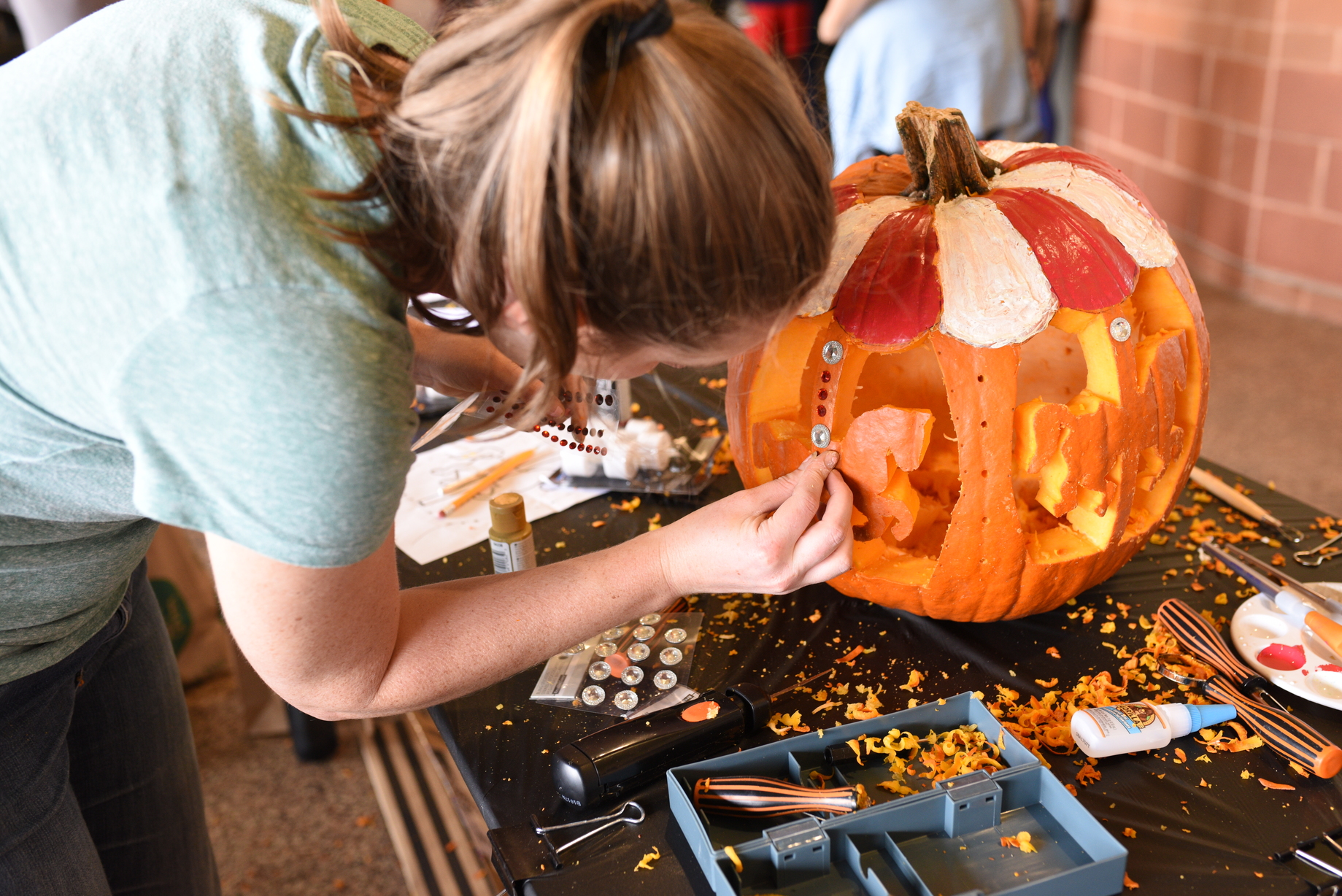 It's all in the details.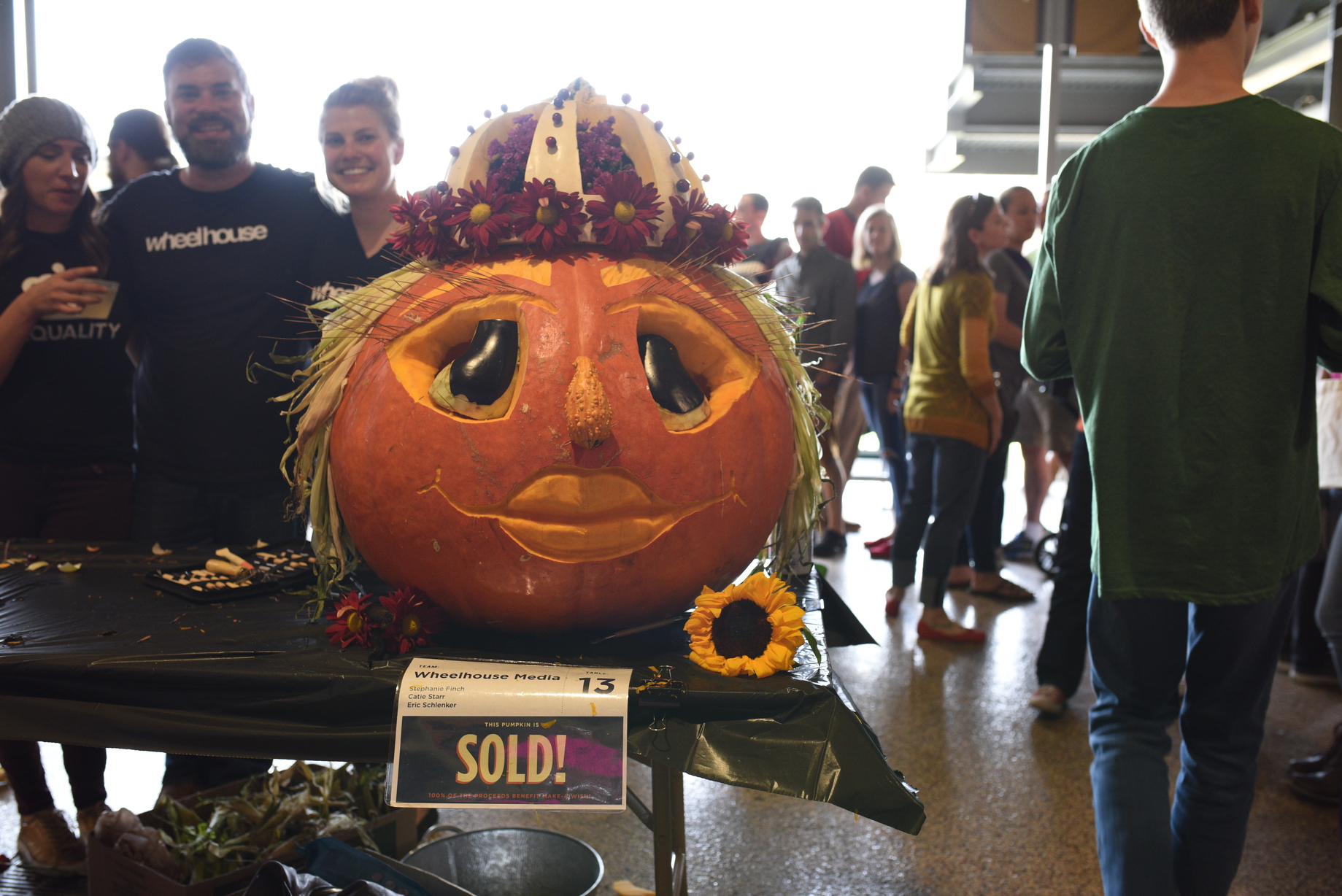 This pumpkin won't stop staring at me.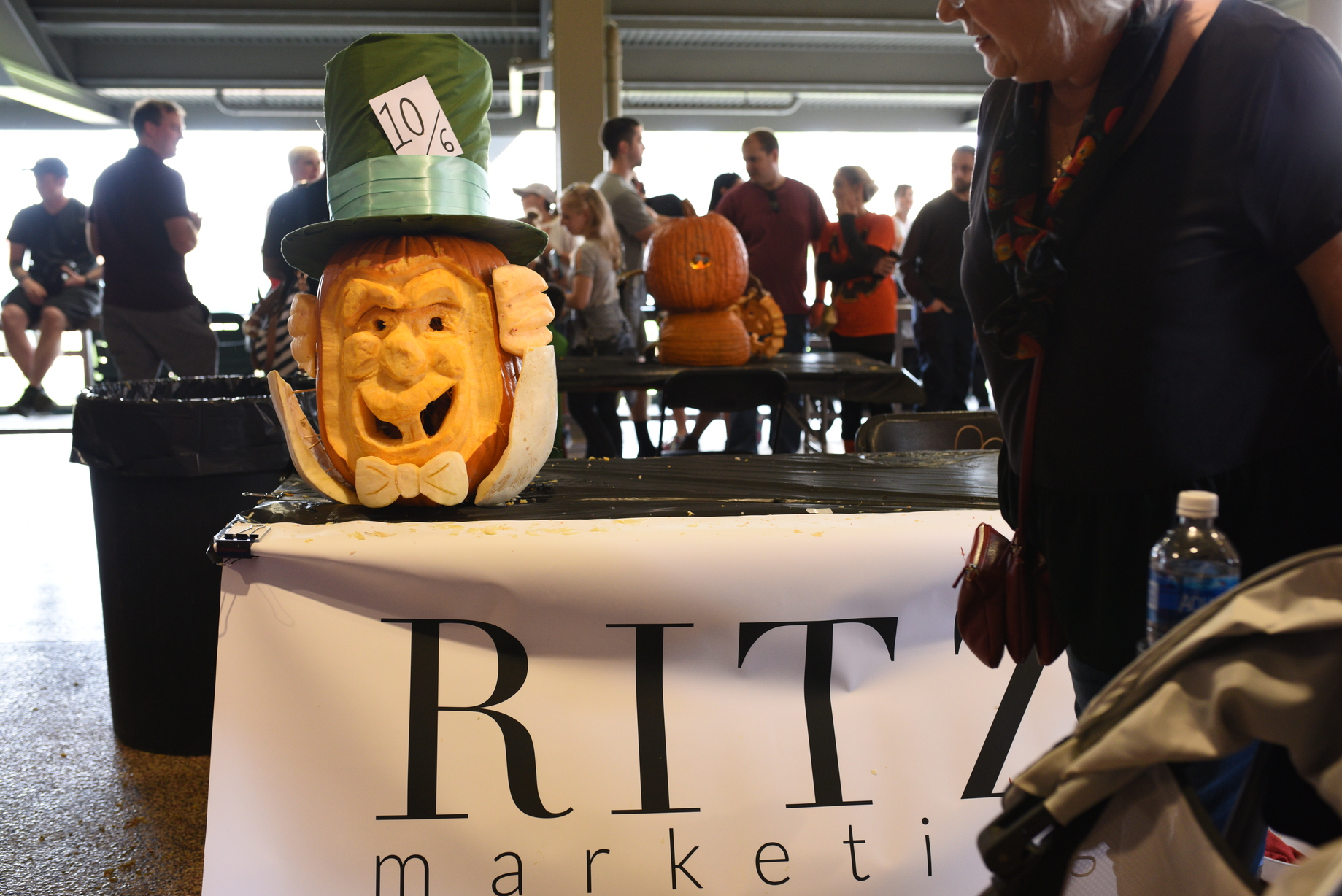 Wonder if that hat is made of pumpkin too…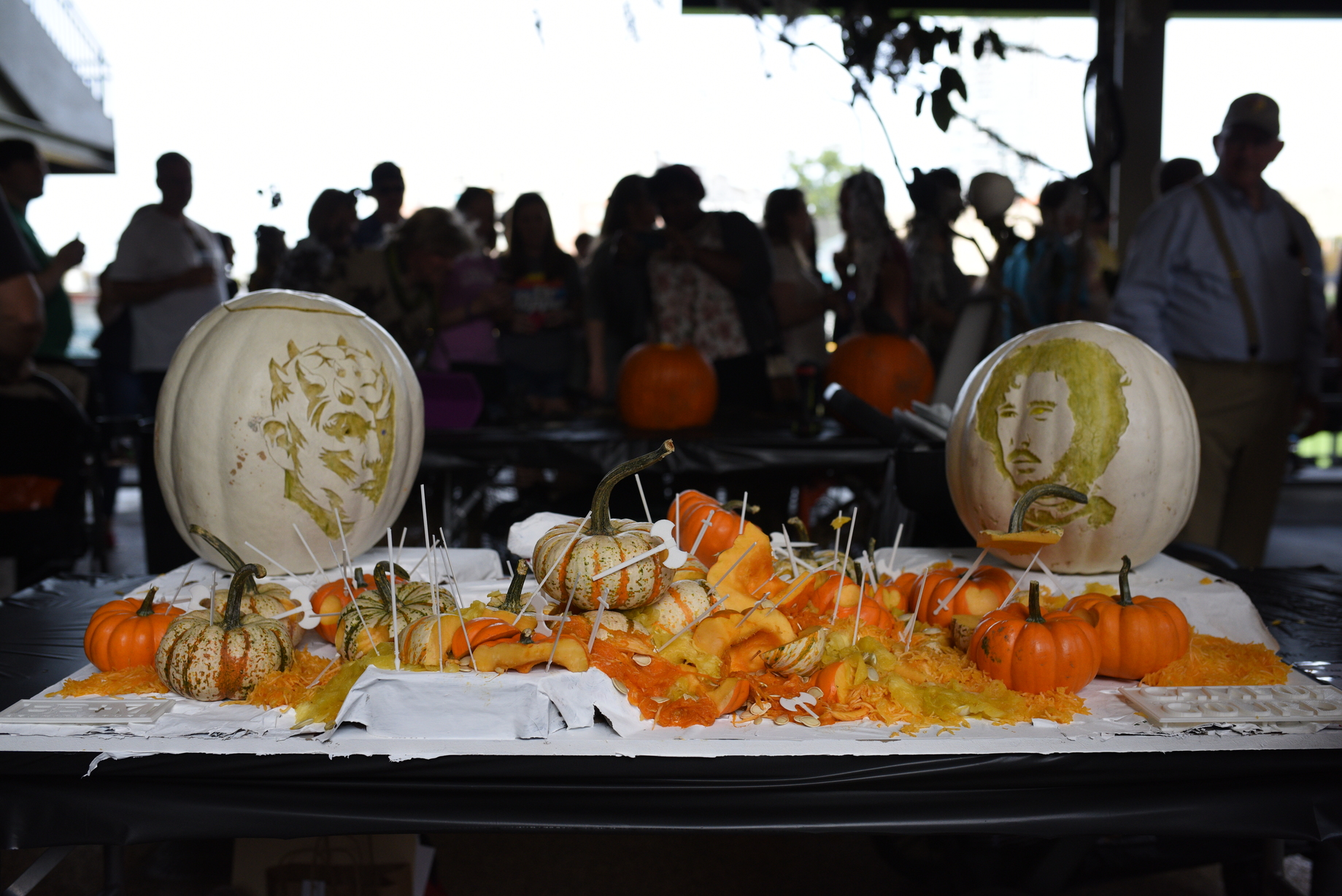 This design's main ingredient? Pumpkin.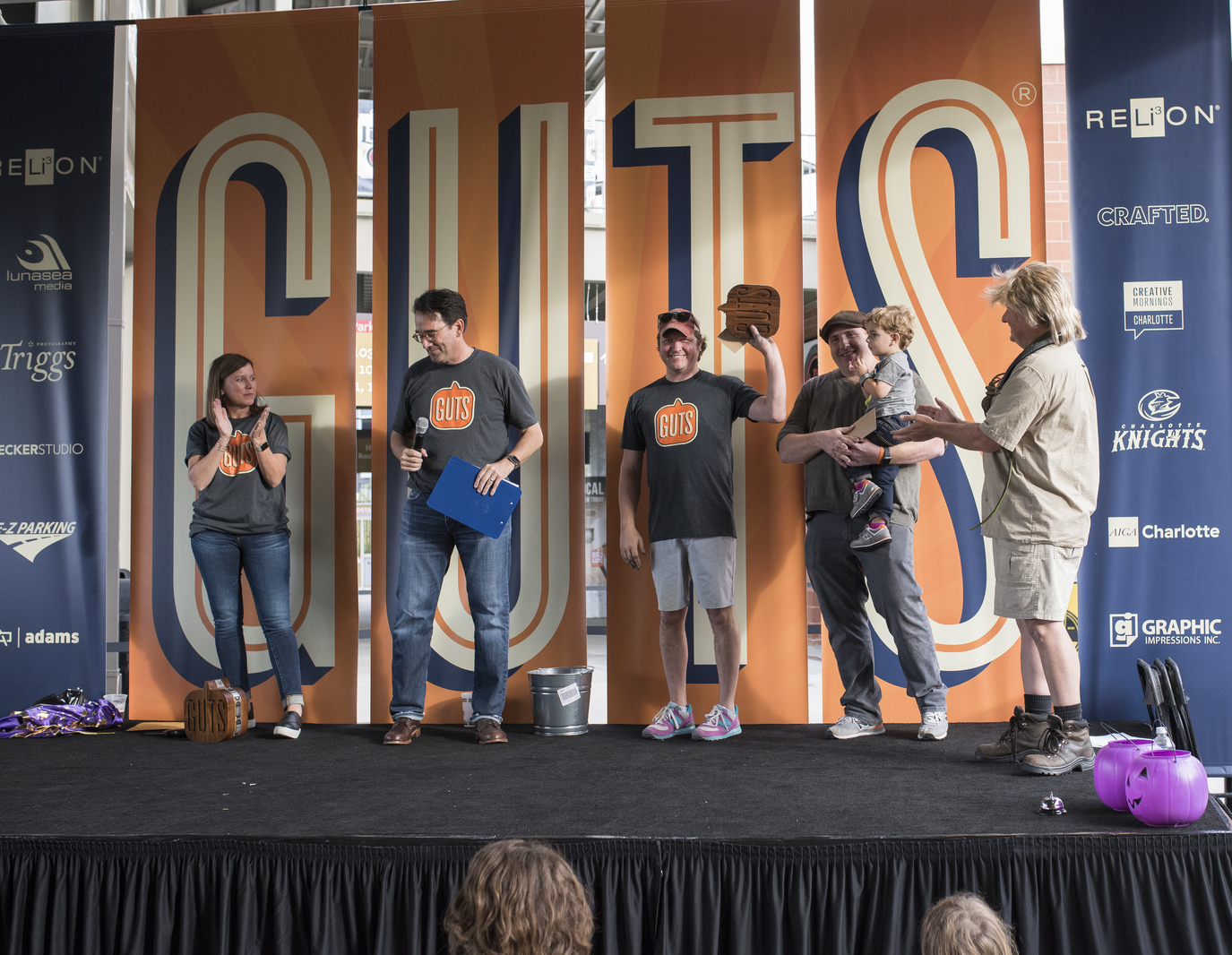 Winner, winner, guess we're eating pumpkin for dinner!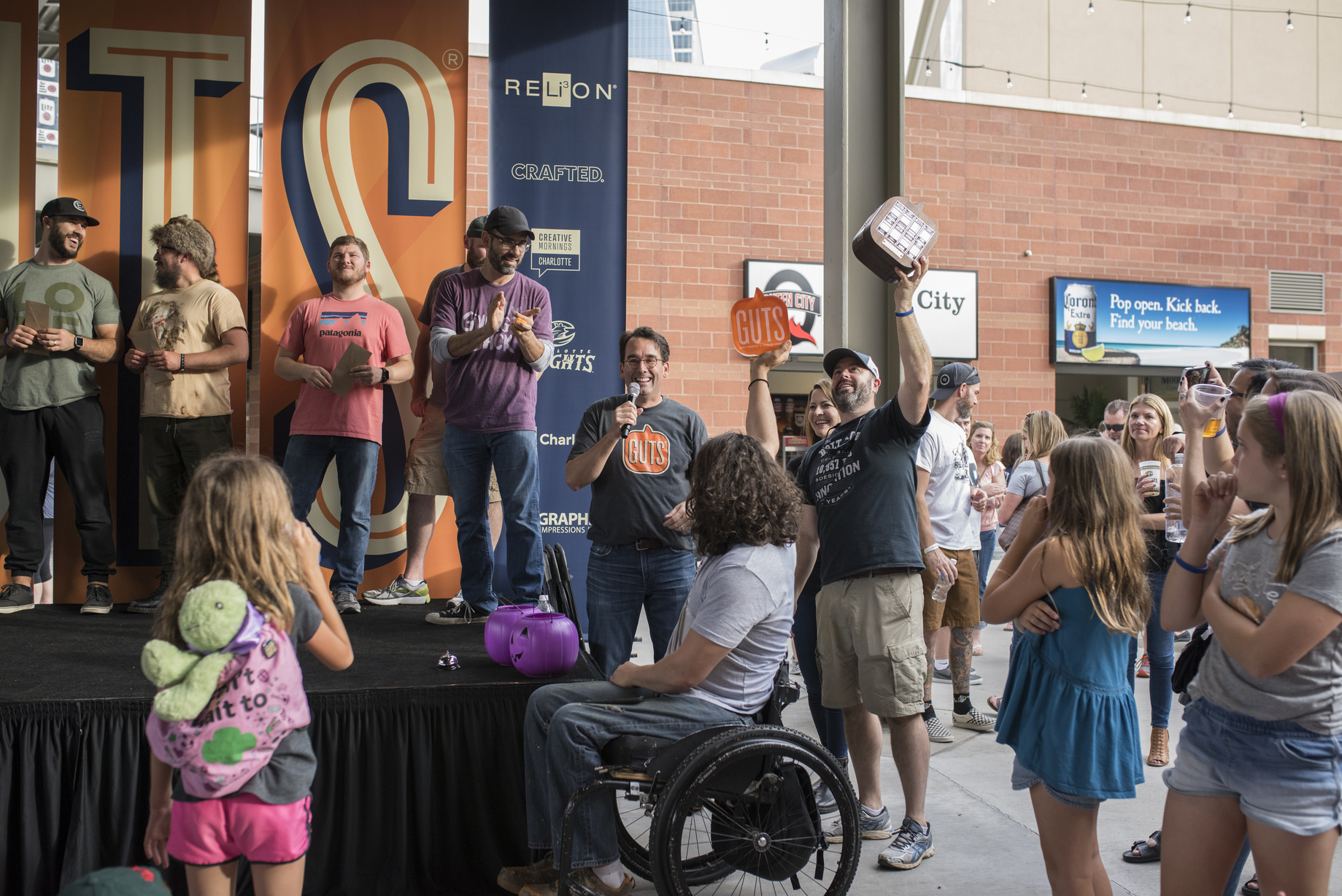 These guys just wanted to make sure everyone knew they won TWO awards.
AIGA Charlotte and CRAFTED continue their efforts in spreading GUTS to other cities utilizing the AIGA National network. AIGA Charlotte has been instrumental in this effort enabling more children in the Make-A-Wish network to receive wishes. We loved being able to support GUTS Charlotte again this year for the 9th annual pumpkin carving competition!
Shout out to AIGA Board Member, Clay Boan, for these amazing pictures!