Punkin' Rock, Pump-casso and Exskulliber, OH MY! For the eighth straight year Charlotte Creatives carved up for a good cause and once again, it was an outstanding success! This year, GUTS took over BB&T Ballpark for an event that attracted hundreds of interested onlookers.
Each year all monies raised during the duration of the competition go to Charlotte's Make-A-Wish Foundation to help them grant amazing opportunities for kids facing life-threatening medical conditions. Some Make-A-Wish Kid Ambassadors even joined in on the pumpkin carving fun!
Carvers pulled out all the stops and created an experience that was enjoyed by all. For those of you that missed out on the fun, we've put together a recap of this year's craziest and most tricked-out pumpkins for your viewing pleasure.
This year's winners are as follows:
Teams:
1st Place & People's Choice: "Punkin' Rock" by Wheelhouse Media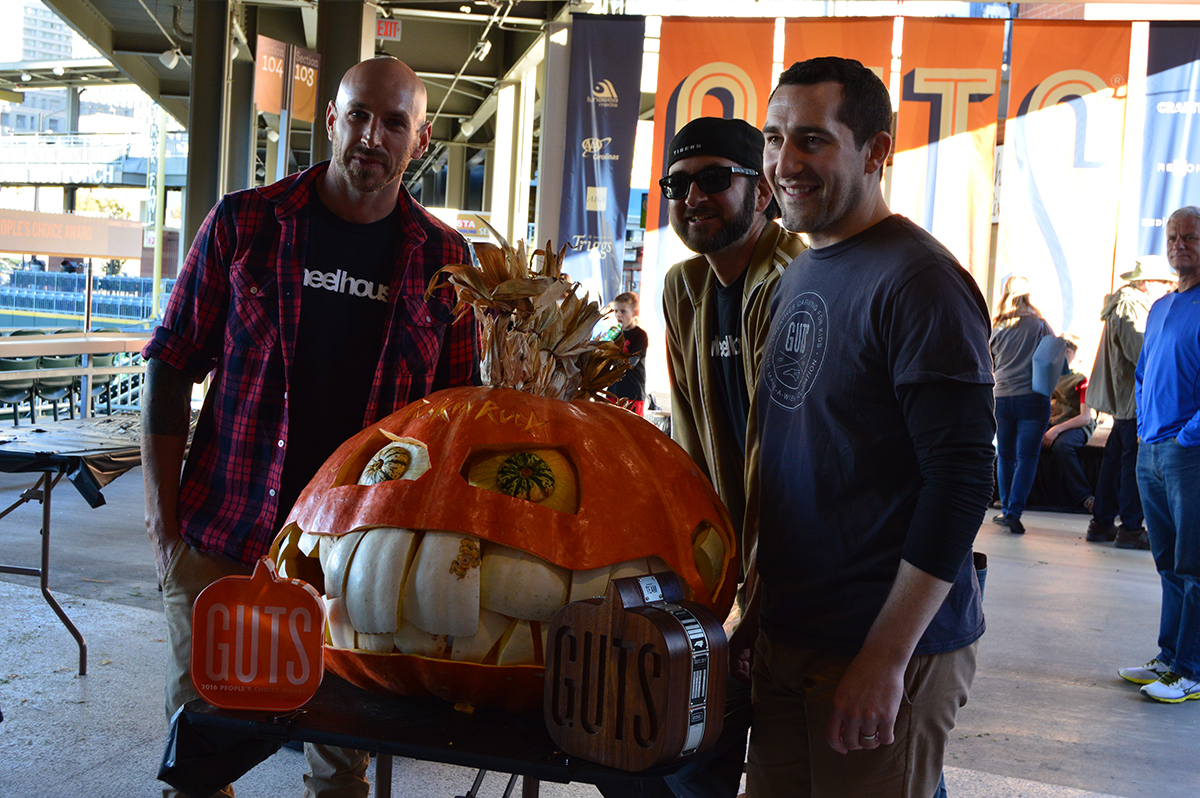 2nd Place: "Exskulliber" by BOLTGROUP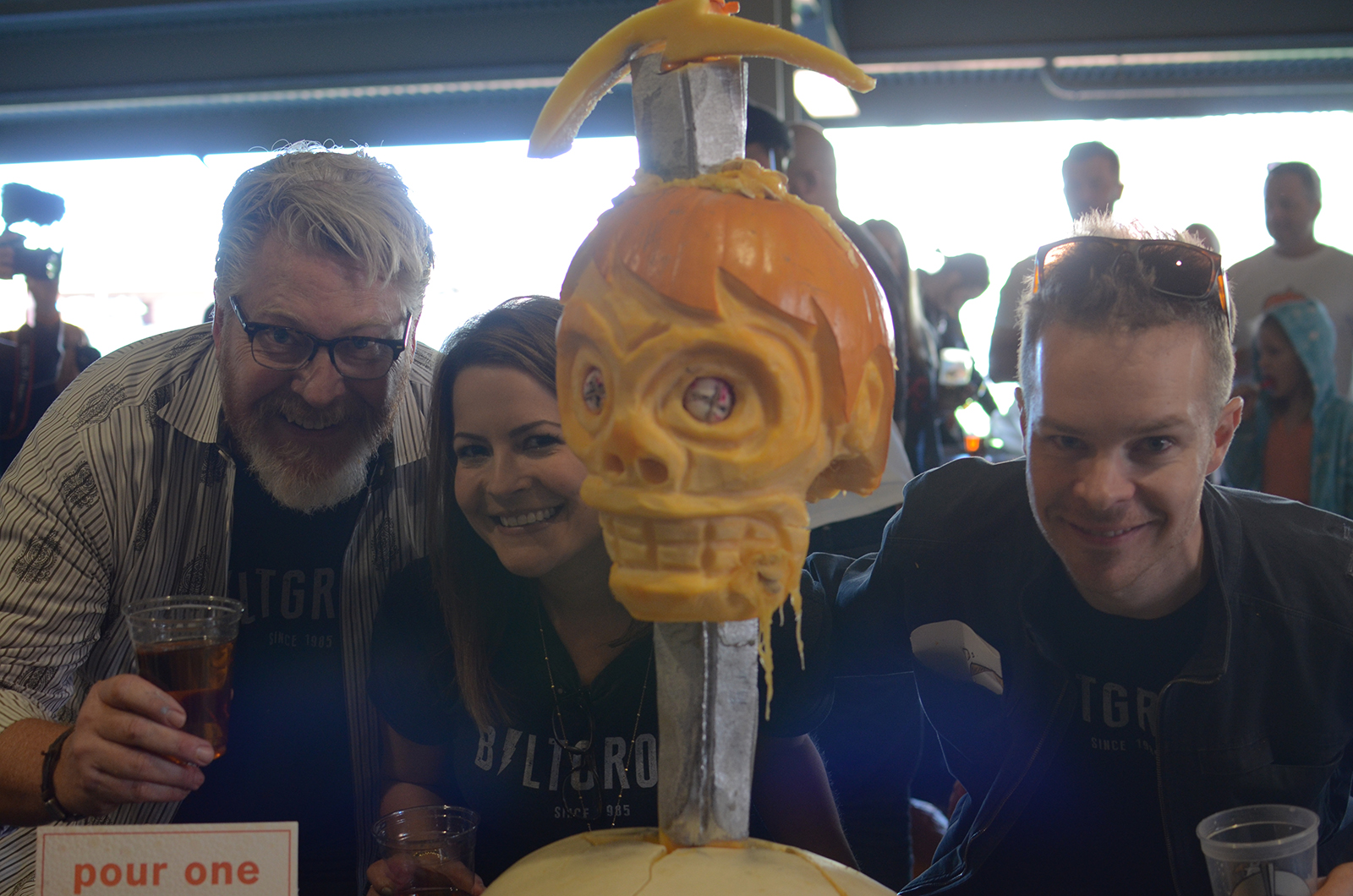 3rd Place: "The Kracken" by Ally Bank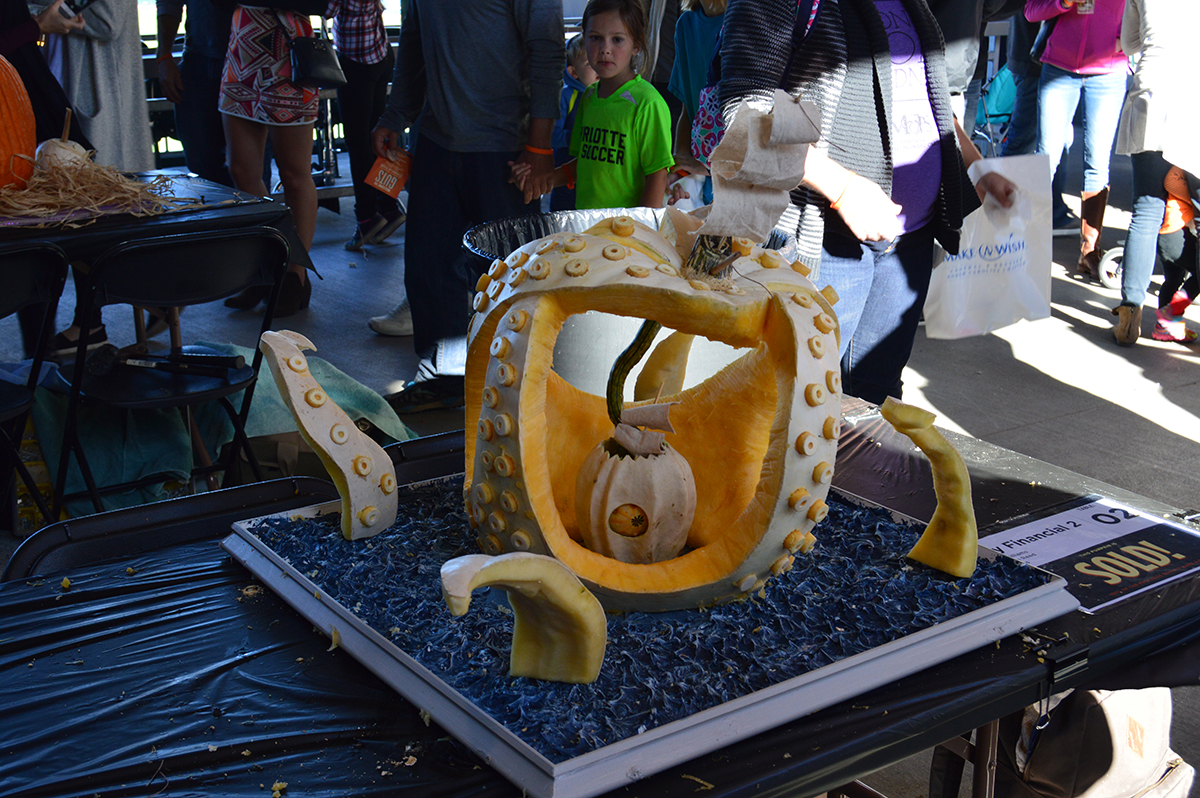 Individuals:
1st Place: "Sliced Smiley" Pumpkin by Banks Wilson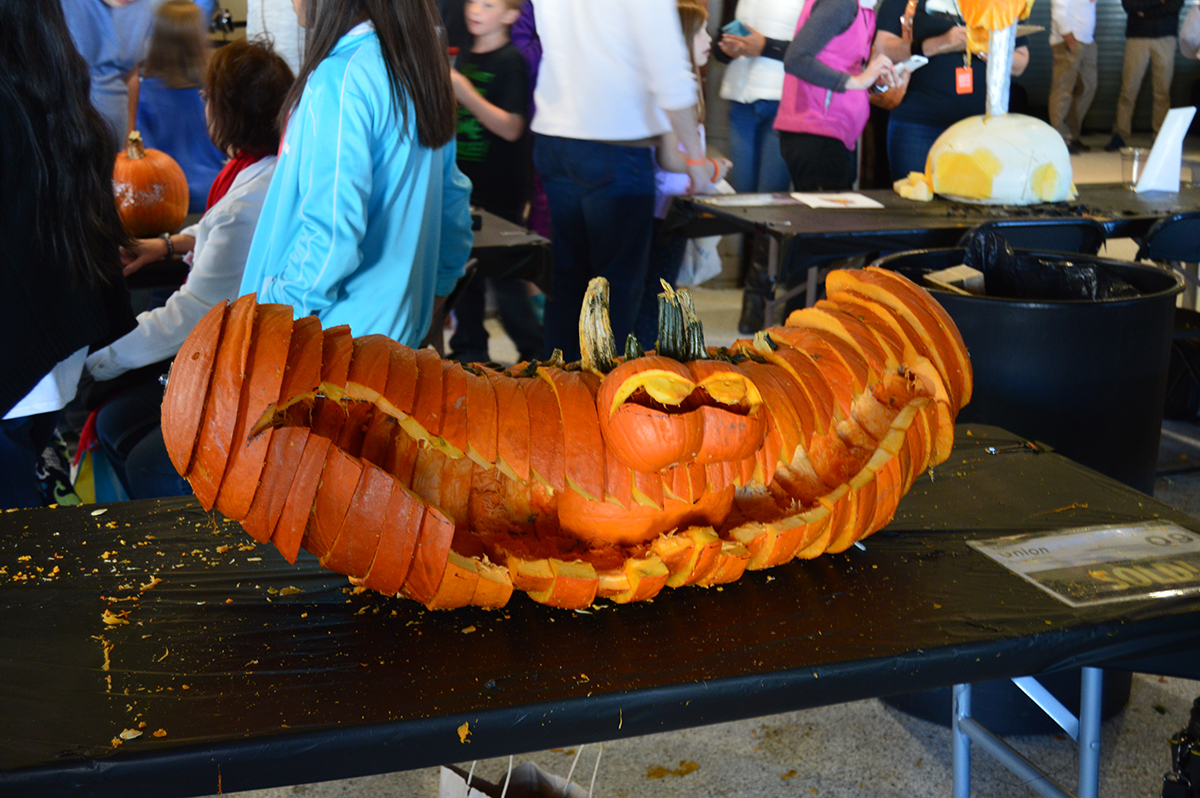 2nd Place: "Pump-casso" by Ross Brown Design
3rd Place: "Jack in The Lantern" by N8 Creative Studios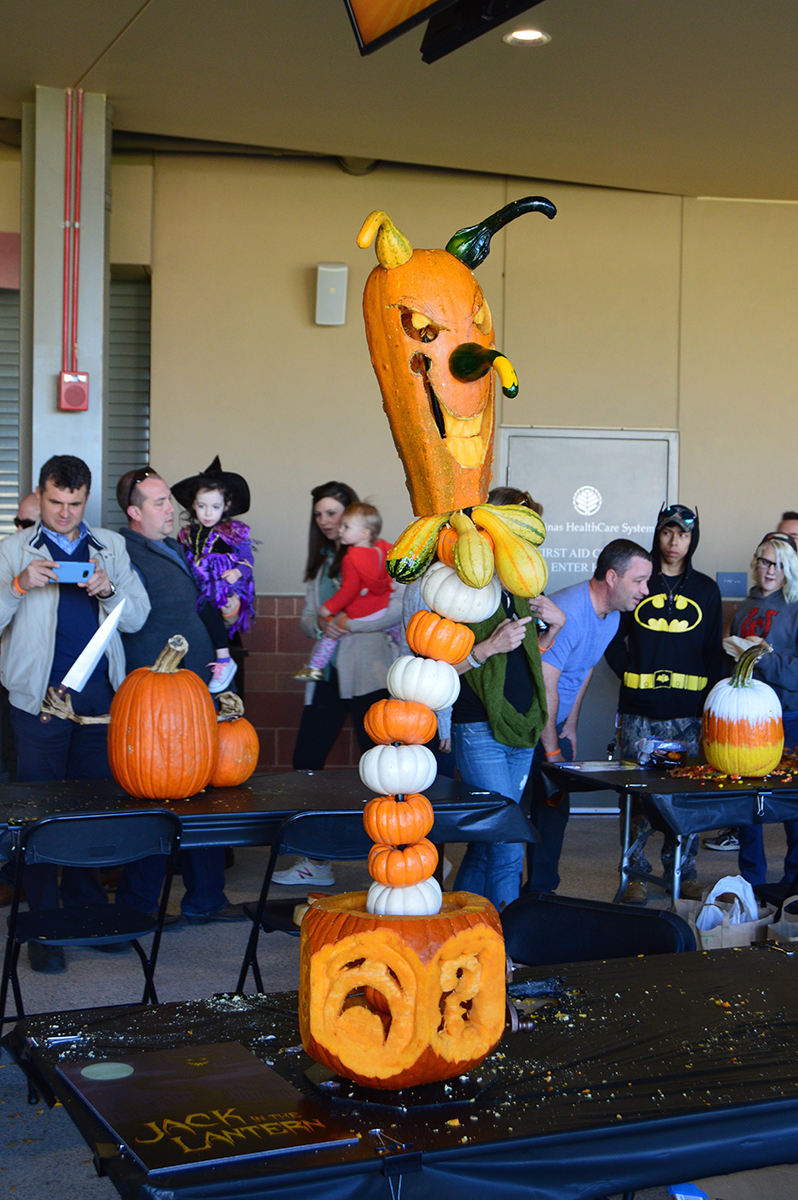 FACT: GUTS raised $40,746 for Charlotte's Make-A-Wish Foundation, making this year the BIGGEST AND BEST ONE YET.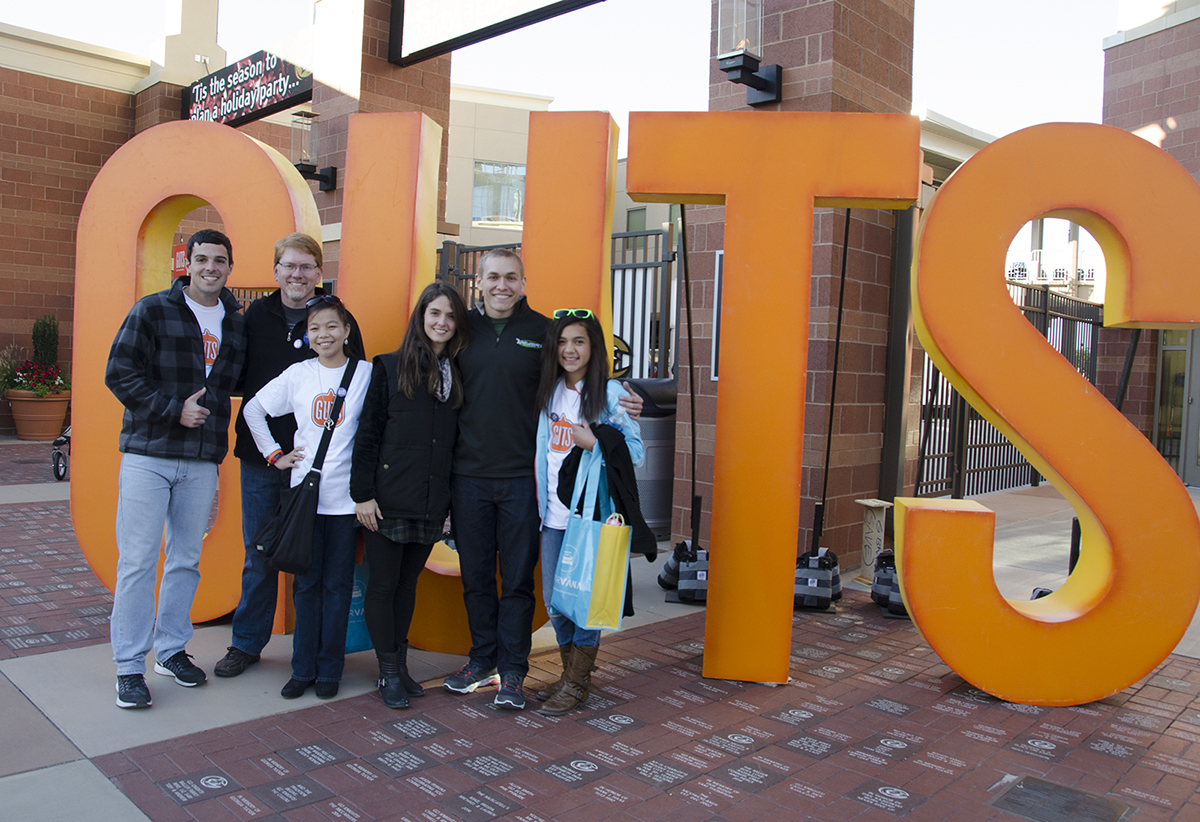 FACT: Super Heroes handed out candy to attendees.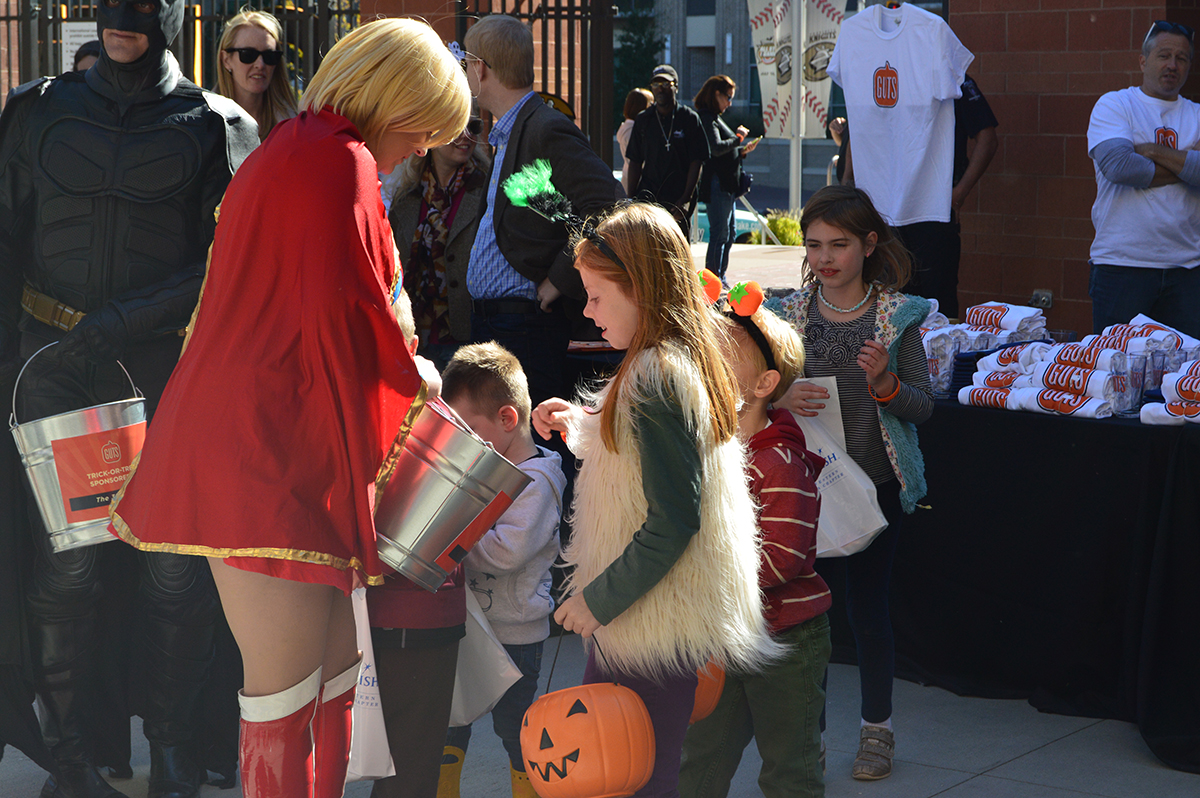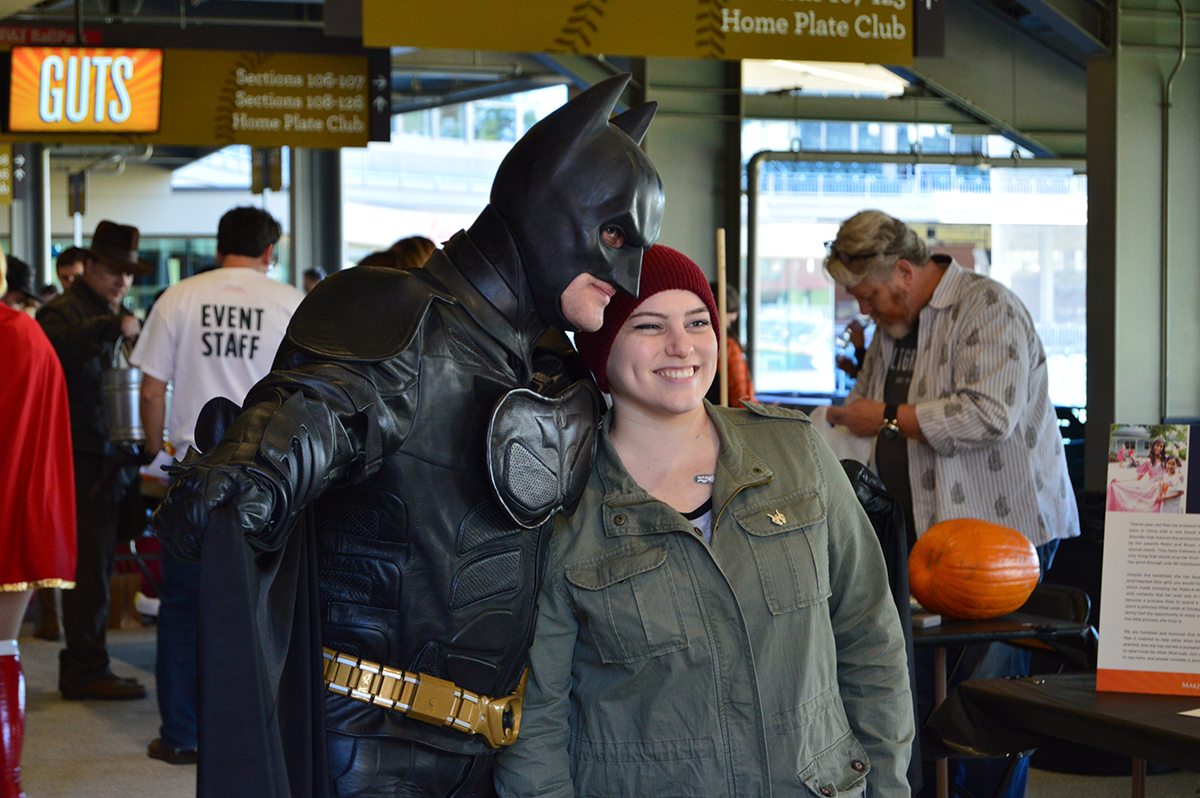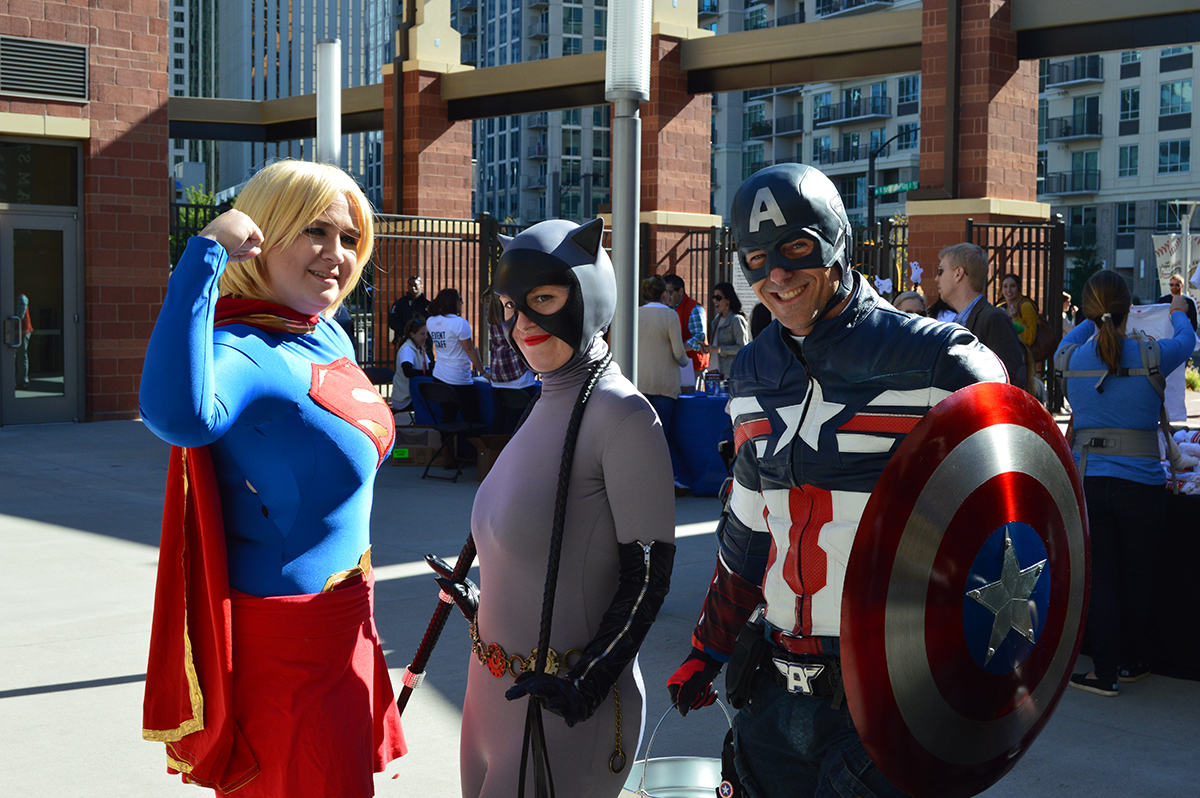 FACT: Screwdrivers, knives, chisels, toothpicks, paint, and fire — all common tools and elements found on the carving tables.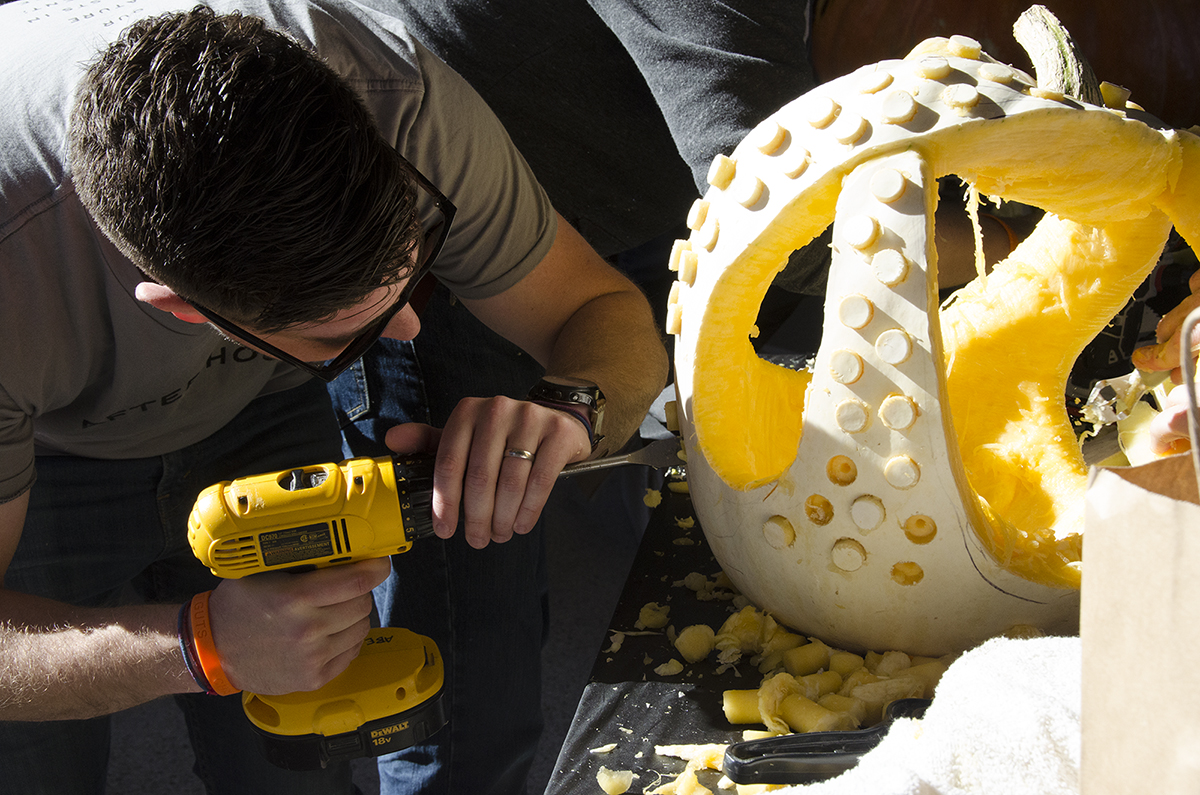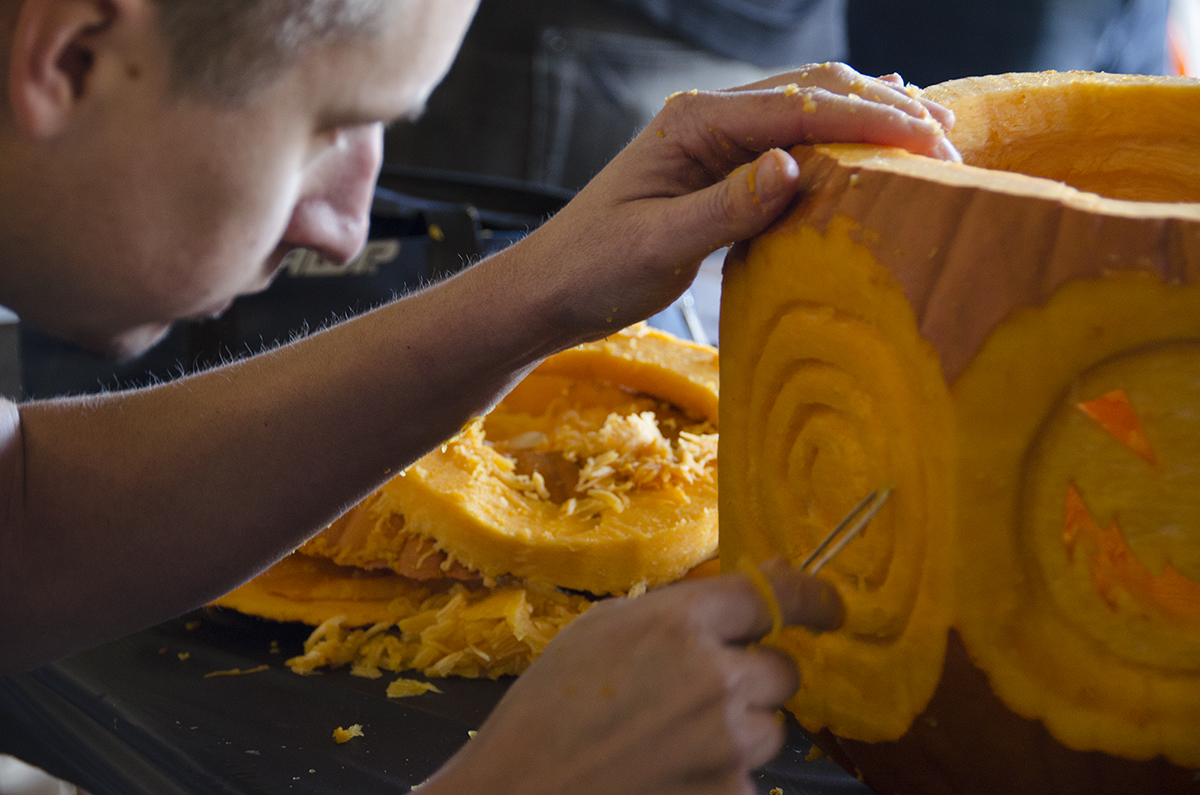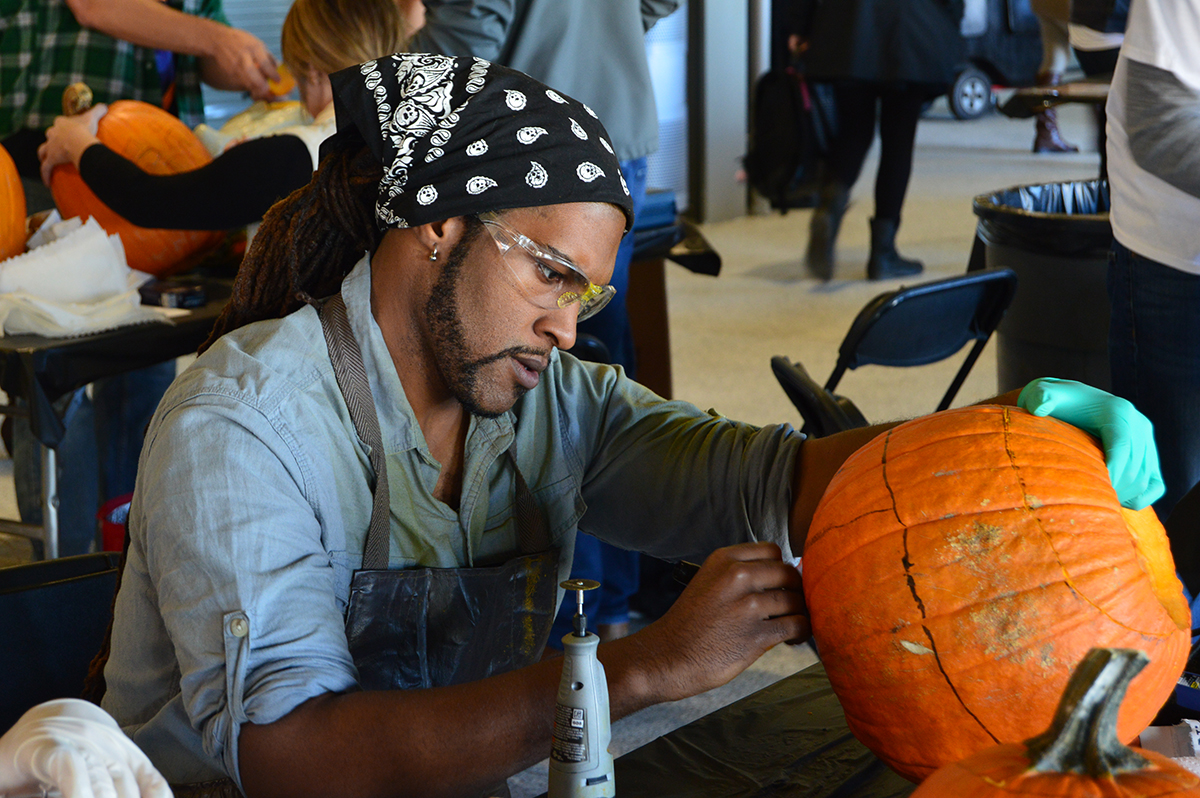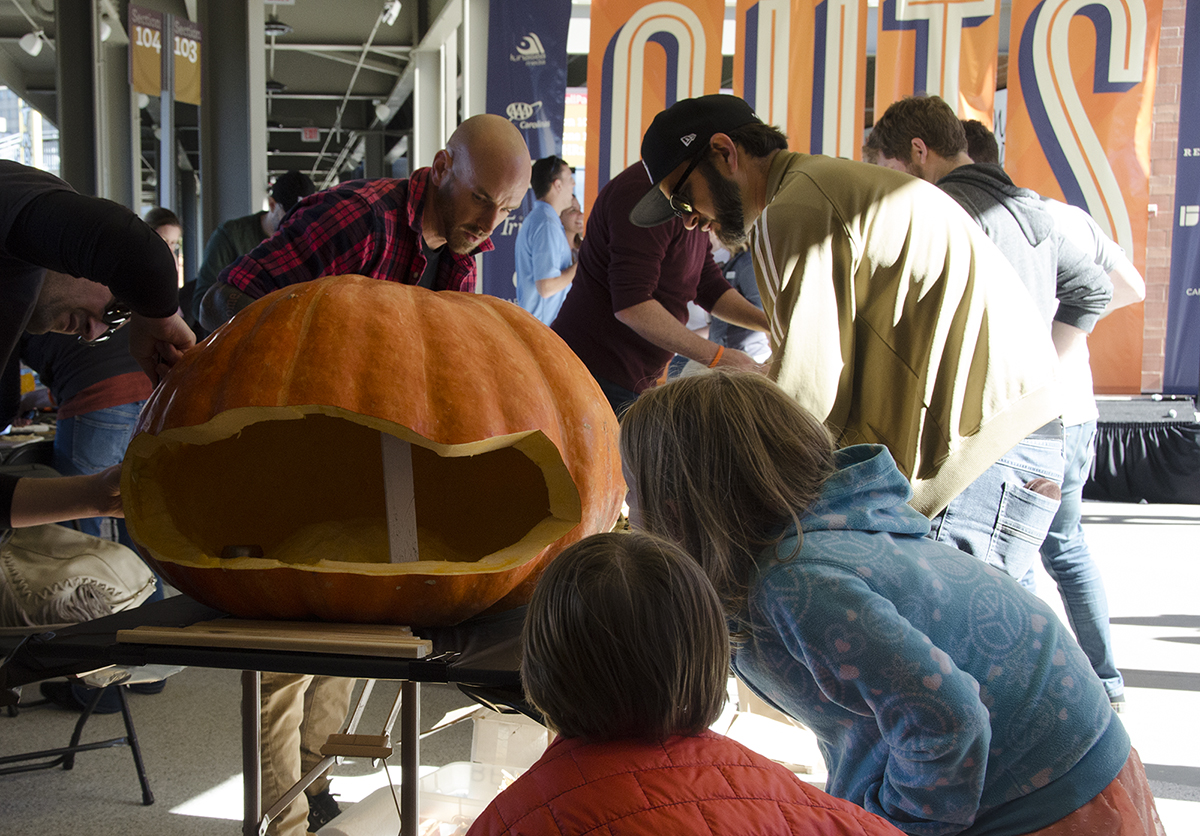 FACT: This year's event was held at BB&T Ballpark in Uptown Charlotte for the first time. This is the largest venue yet for GUTS.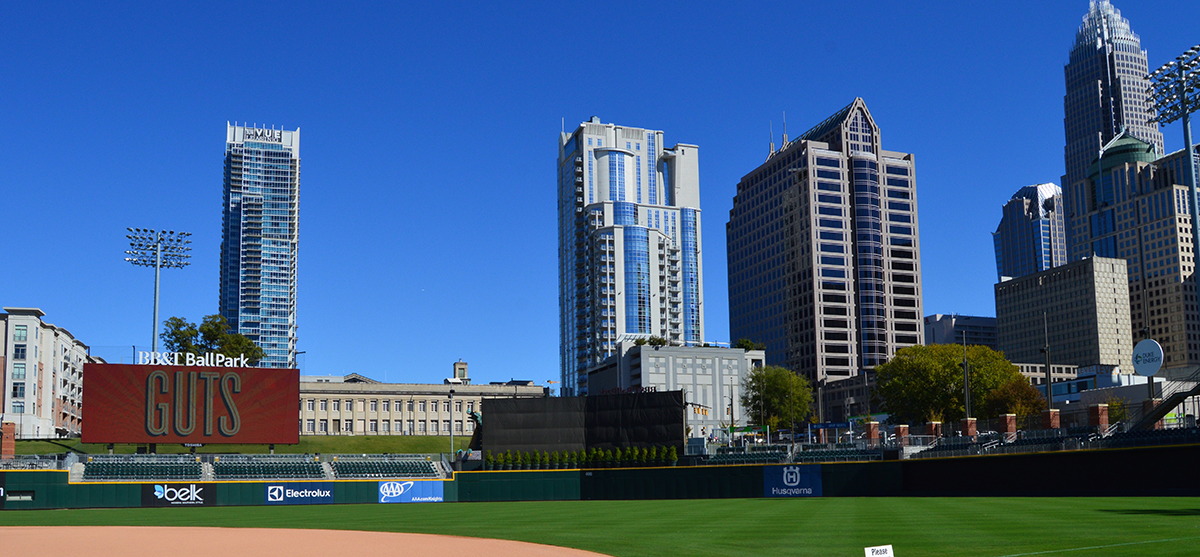 FACT: 19 teams and four individual carvers made up this year's event.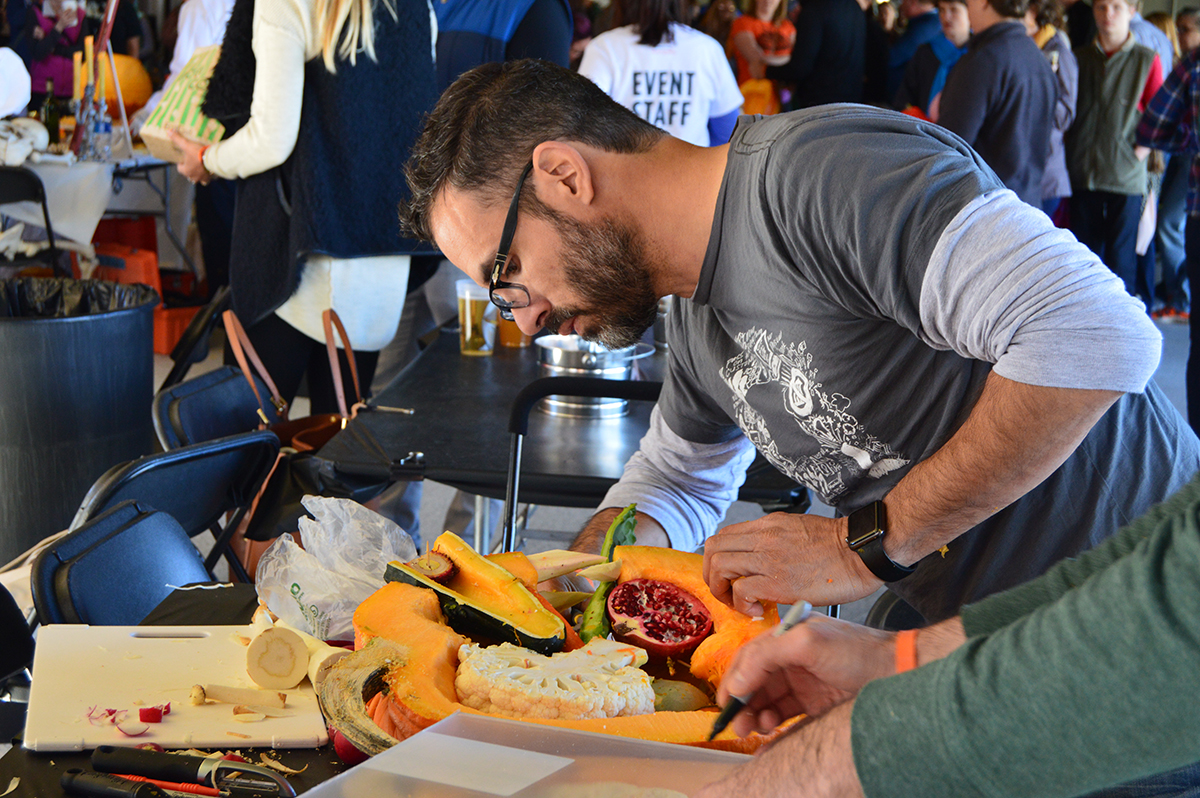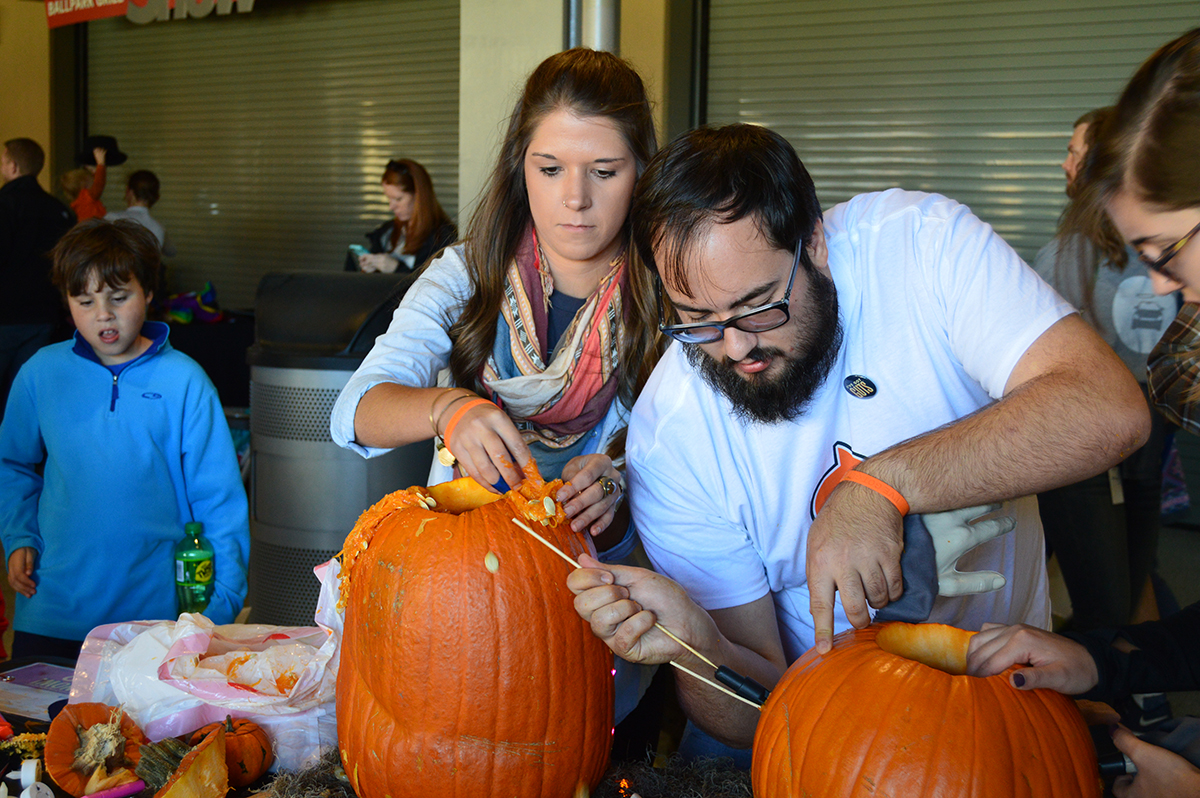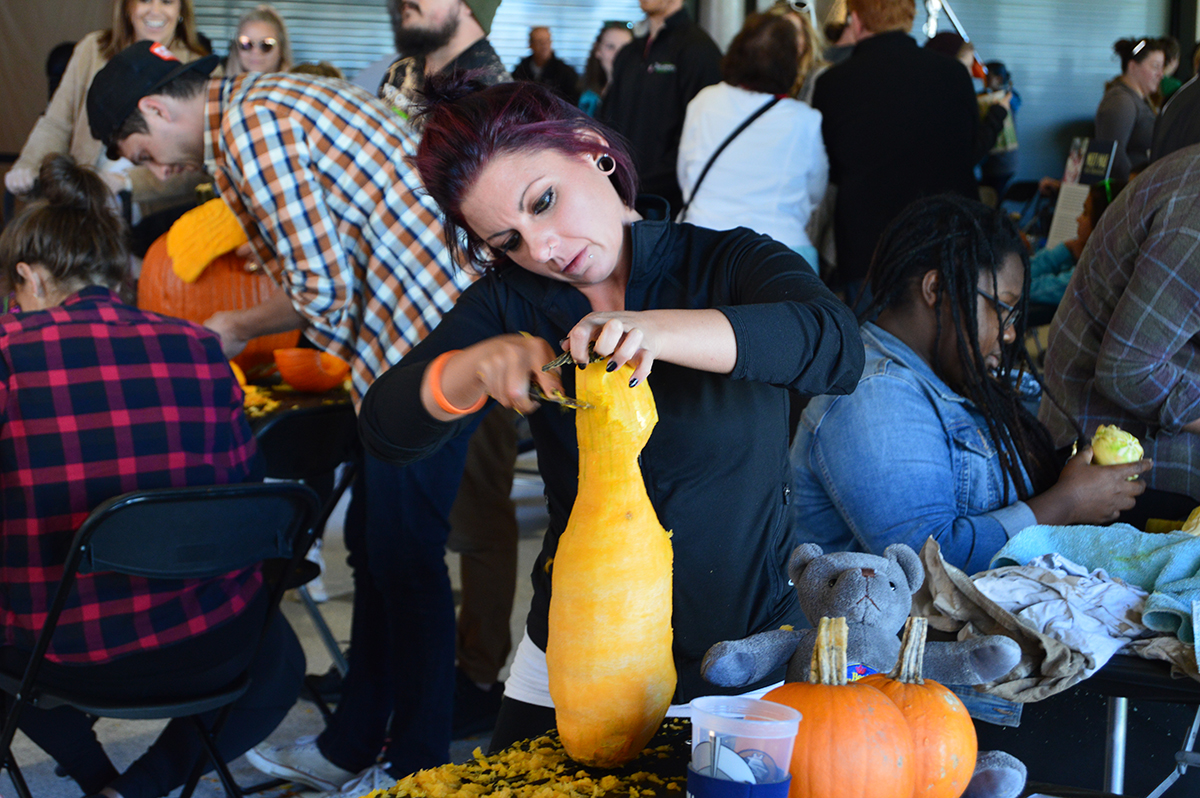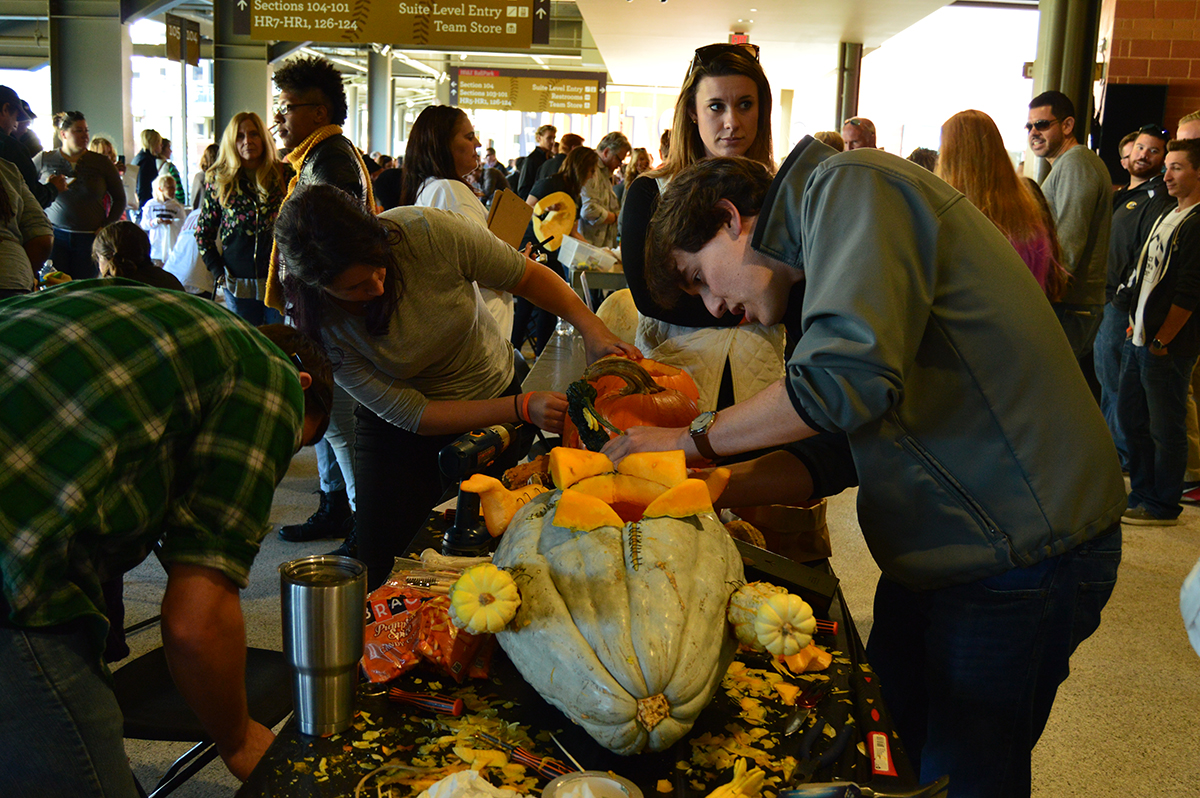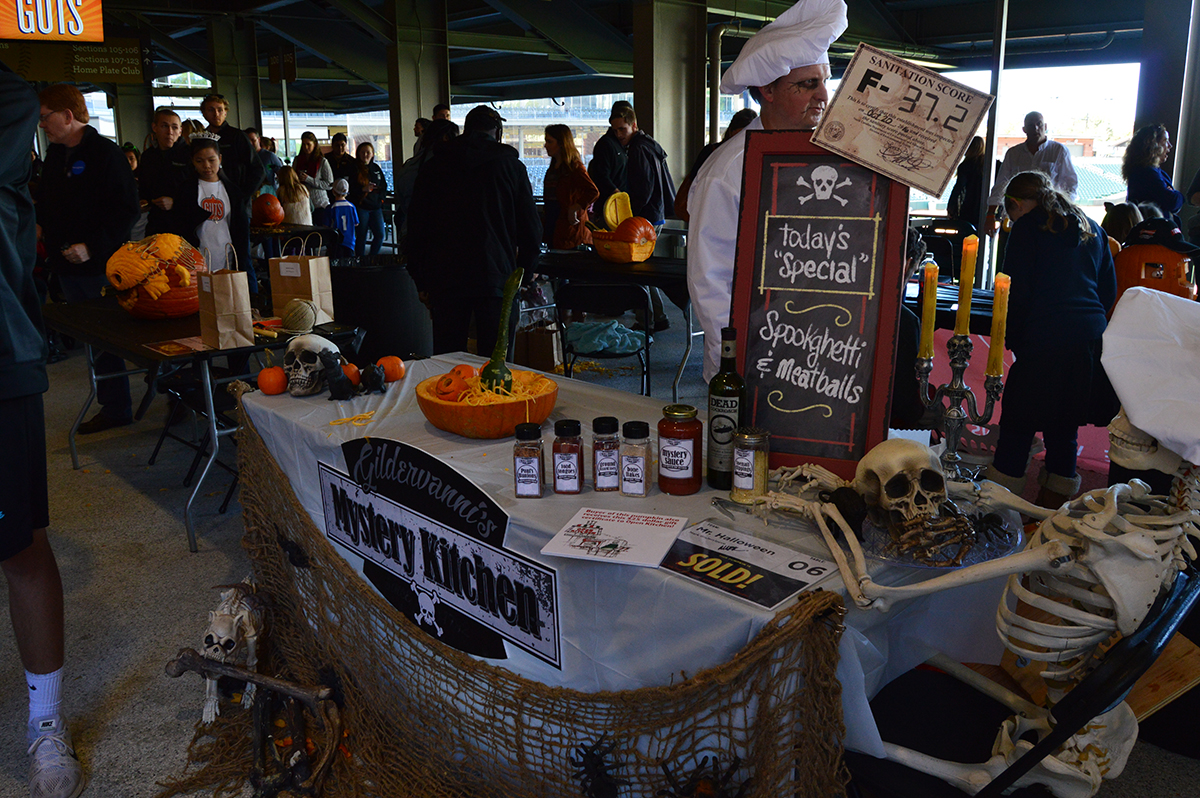 FACT: Make-A-Wish Ambassadors carved up amazing pumpkins for this year's event.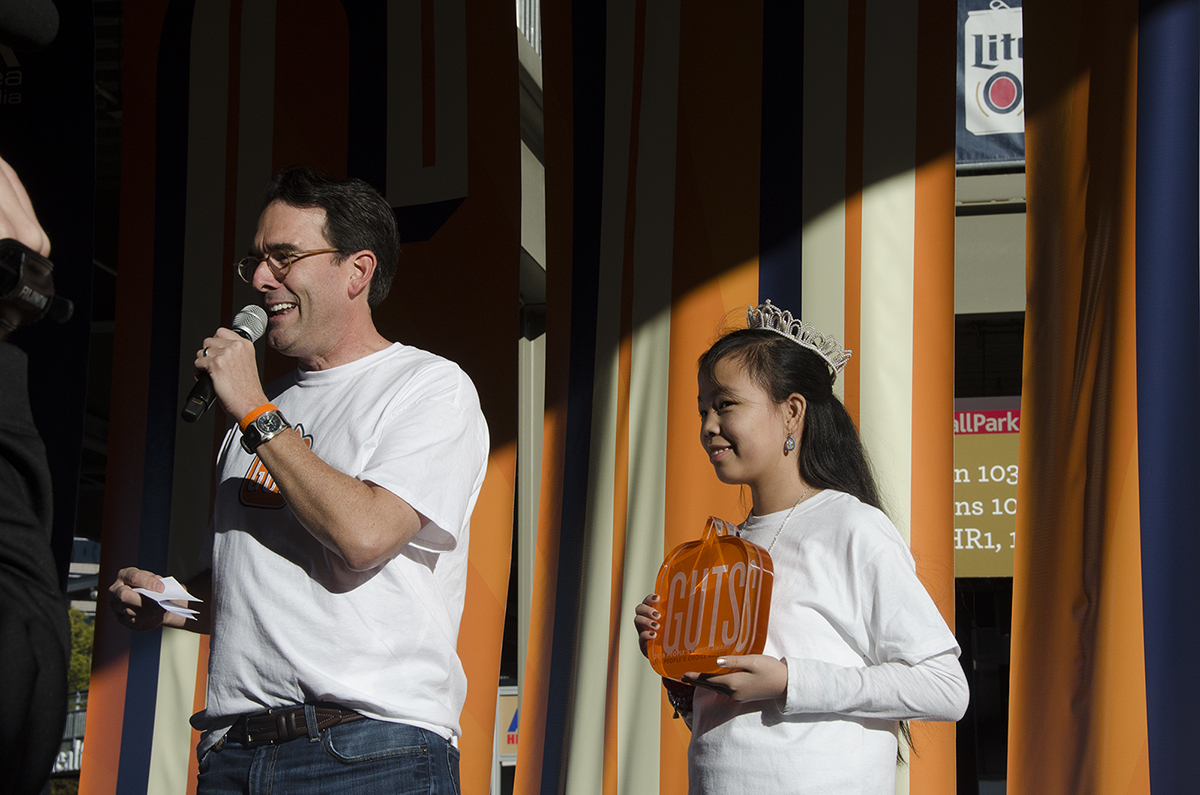 FACT: Pumpkins were auctioned off and sold to the highest bidder, ranging from $50 to $200.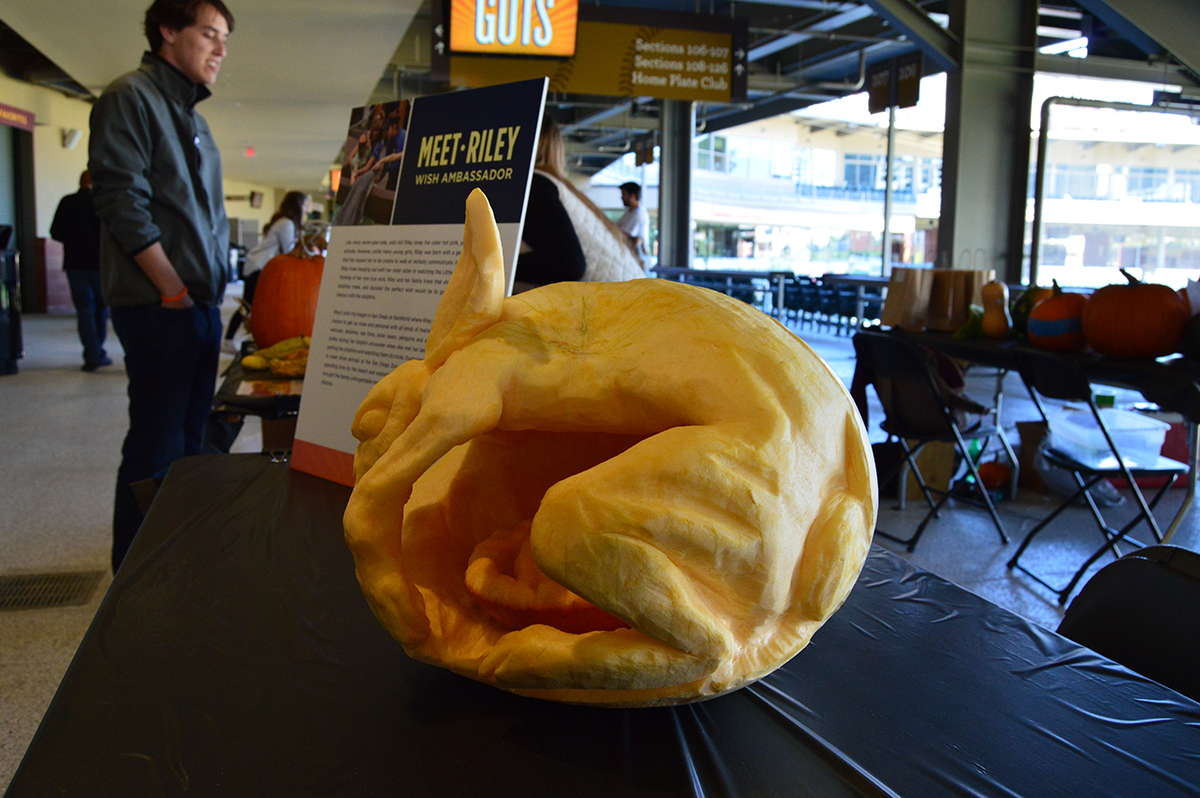 FACT: A People Choice Award was voted on and chosen by event attendees.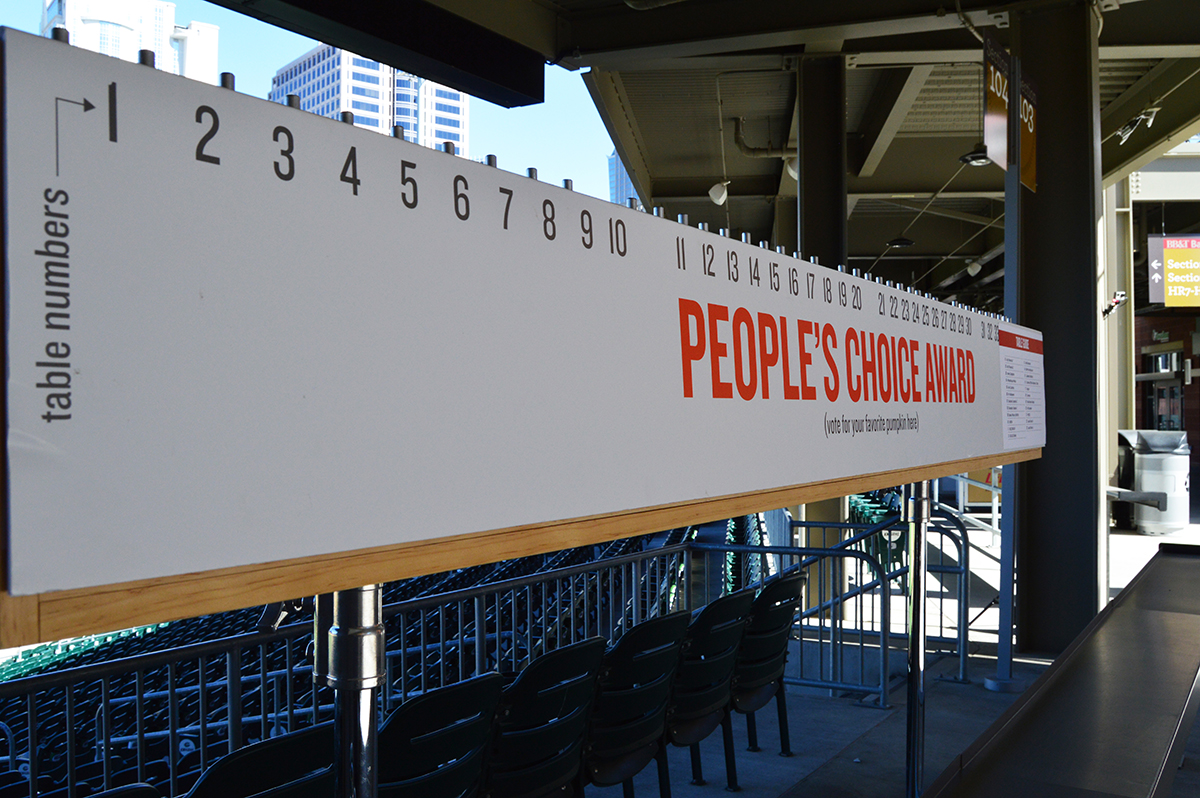 FACT: A few AIGA Board Members participated in the carving competition (and some even placed!).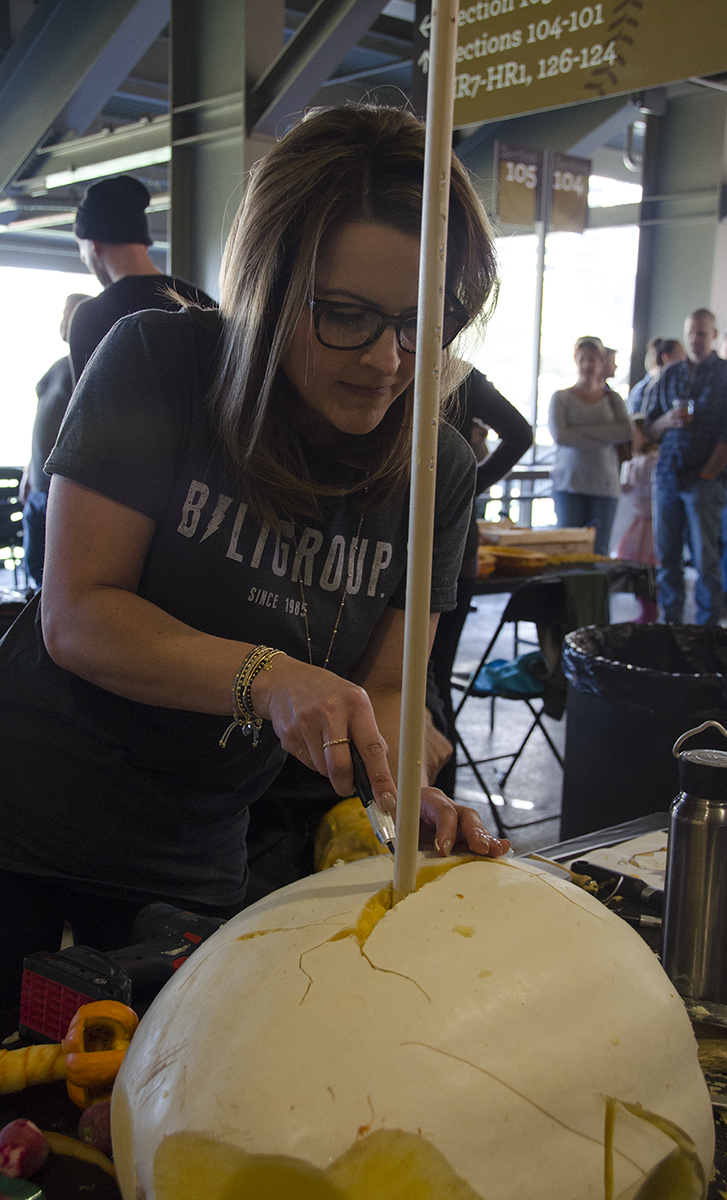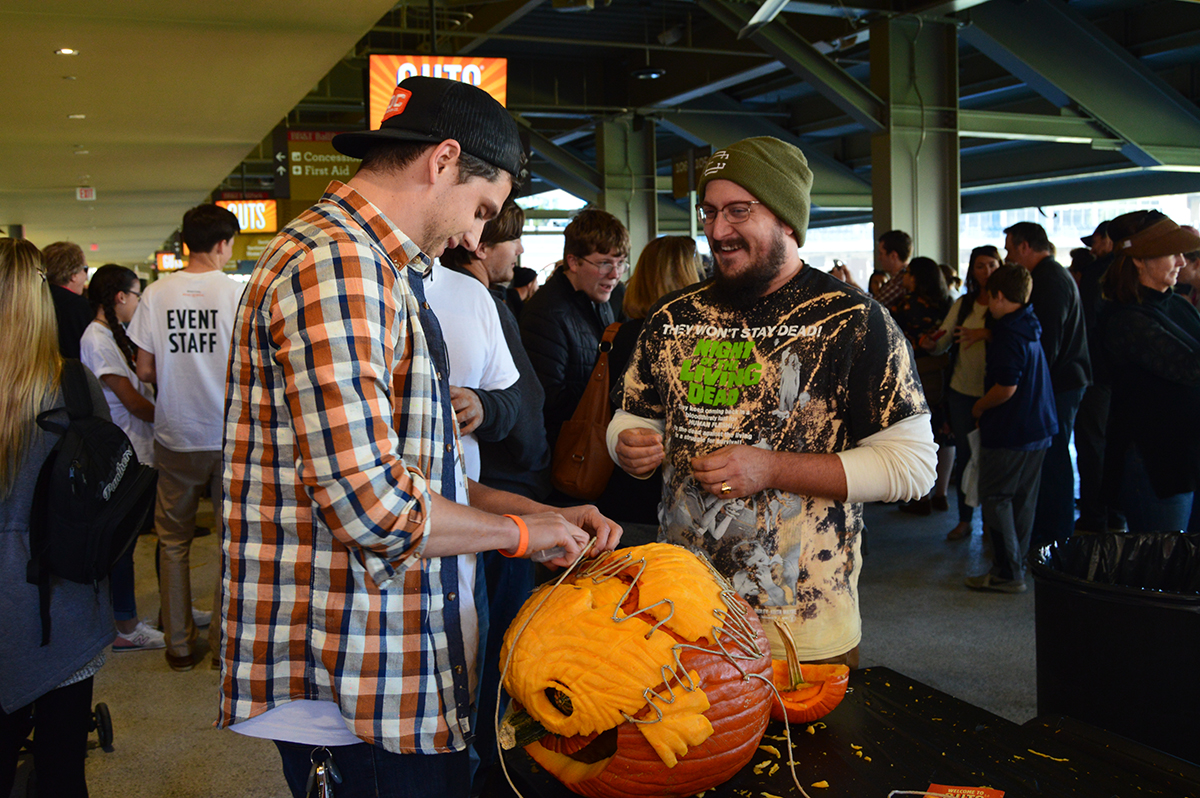 FACT: Fun was had by all.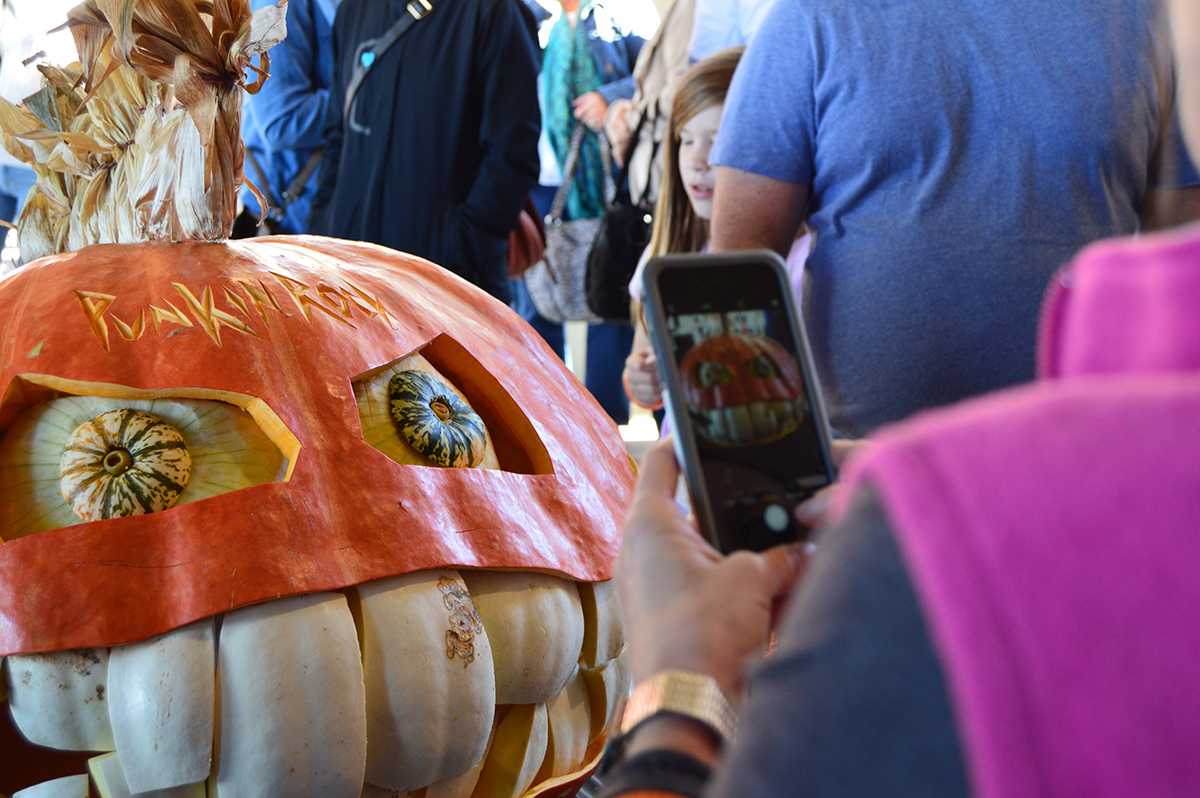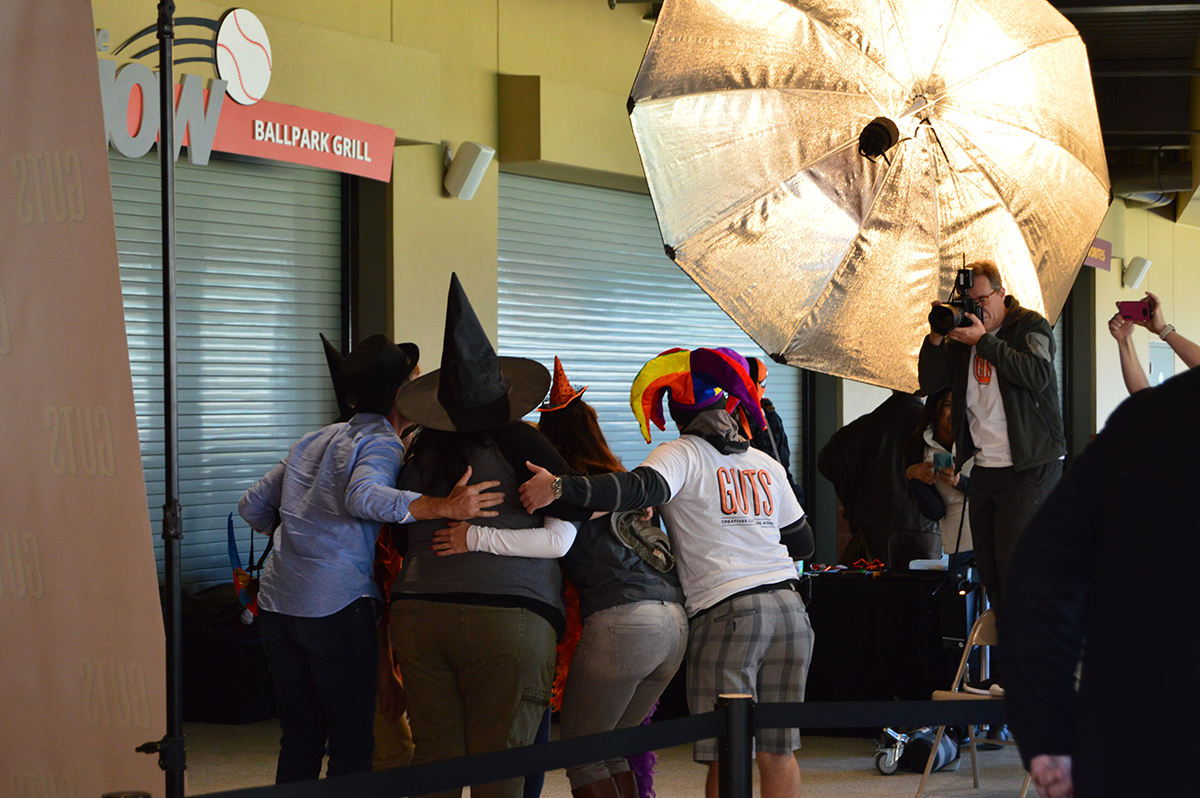 A big shout out to CRAFTED for inviting us to be a part of this amazing event!