We kicked off our '17-'18 year (we start over in August) with the documentary Graphic Means. Graphic Means explores graphic design production of the 1950s through the 1990s. Like most of our events, it was a success (not to brag, well just a little) and if it's any indication of how this next year will be, we can't wait to see what this year will bring.
Our awesome programing board put together this amazing event and we're so stoked that so many people came! When you have an event where people can order food and alcohol during the movie, why wouldn't you come?
No matter what your profession is, it's always important to know the history. It's only been about 30 years since the desktop computer revolutionized the way the graphic design industry works. But for decades before that, it was the hands of industrious workers, and various ingenious machines and tools that brought type and image together on meticulously prepared paste-up boards, before they were sent to the printer. Graphic Means features interviews with some of the first people who worked with printing presses and paste-up boards and even some of the first people who tried the very first Macintosh. Haven't heard of it? Here's the trailer for your viewing pleasure:
It was fascinating to see the history and how the early adaptors trailblazed the world of graphic design. It was also quite comical when some of them began talking about how they believe that computers messed everything up. In case you missed, which you're probably regretting right about now, we've put together a little recap for you. Even though you won't be able to order a beer and delicious cheese fries (unless you're reading this at a bar), please enjoy!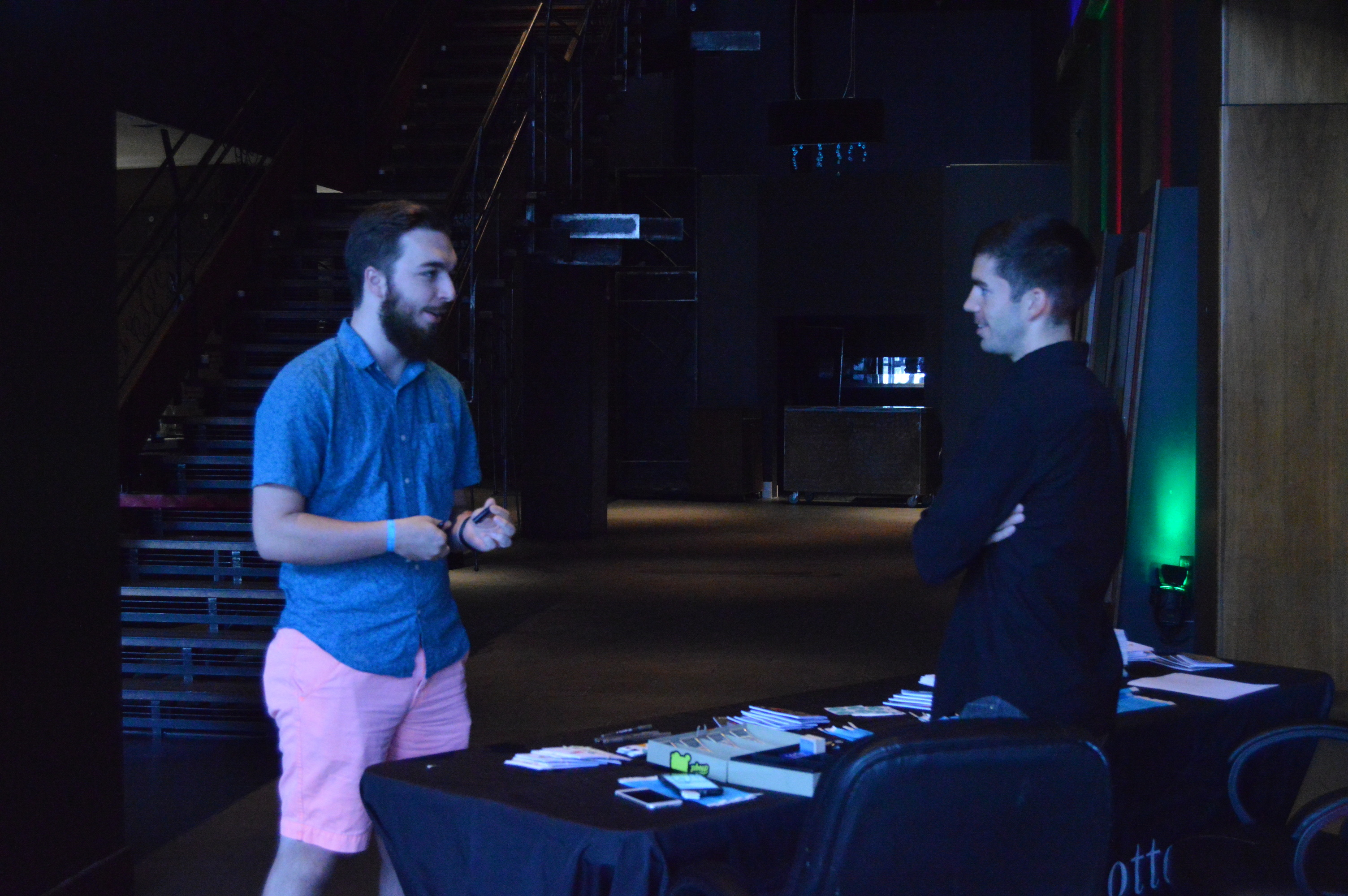 Early birds always get their picture taken!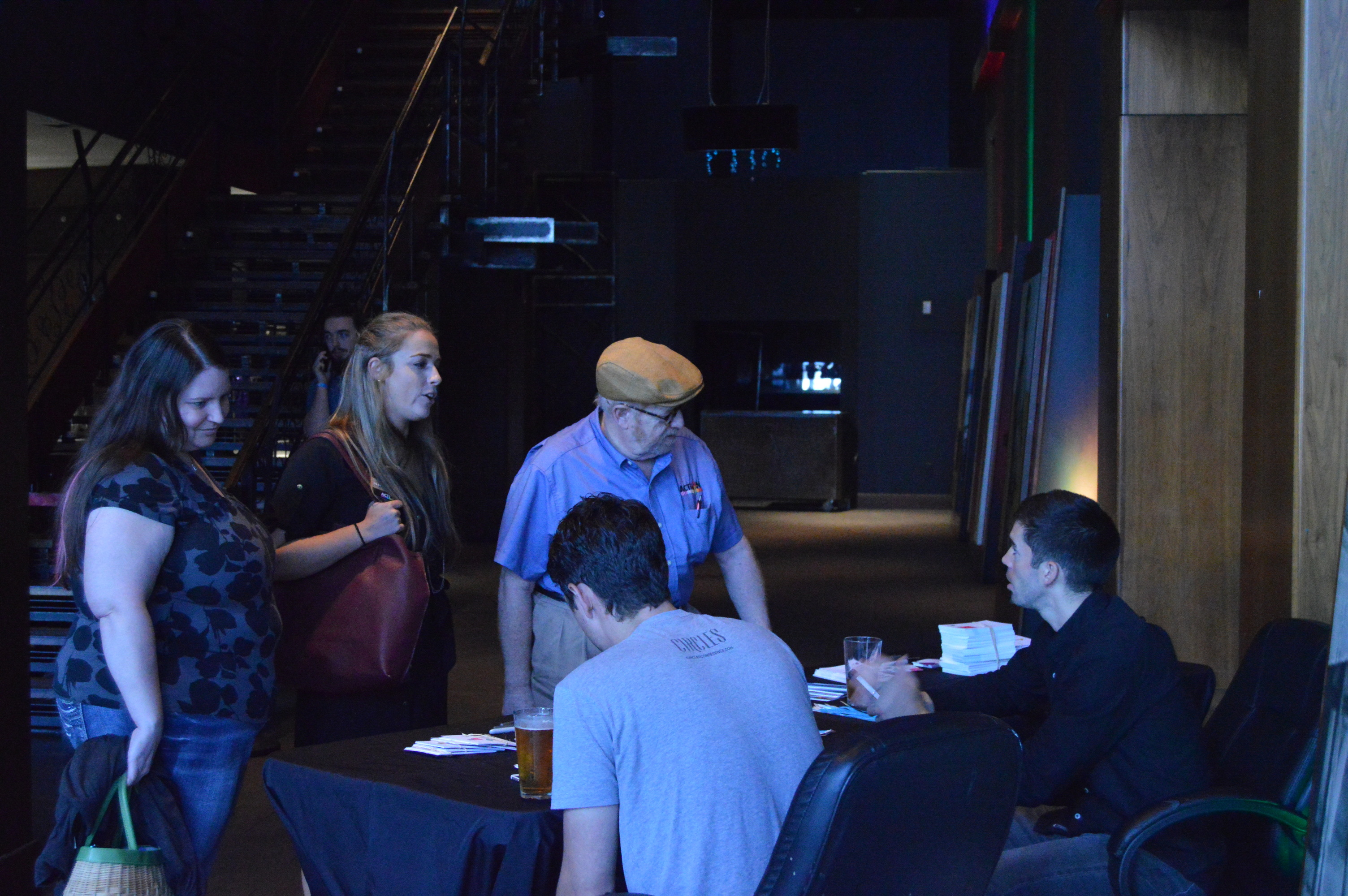 And then the crowds started pouring in…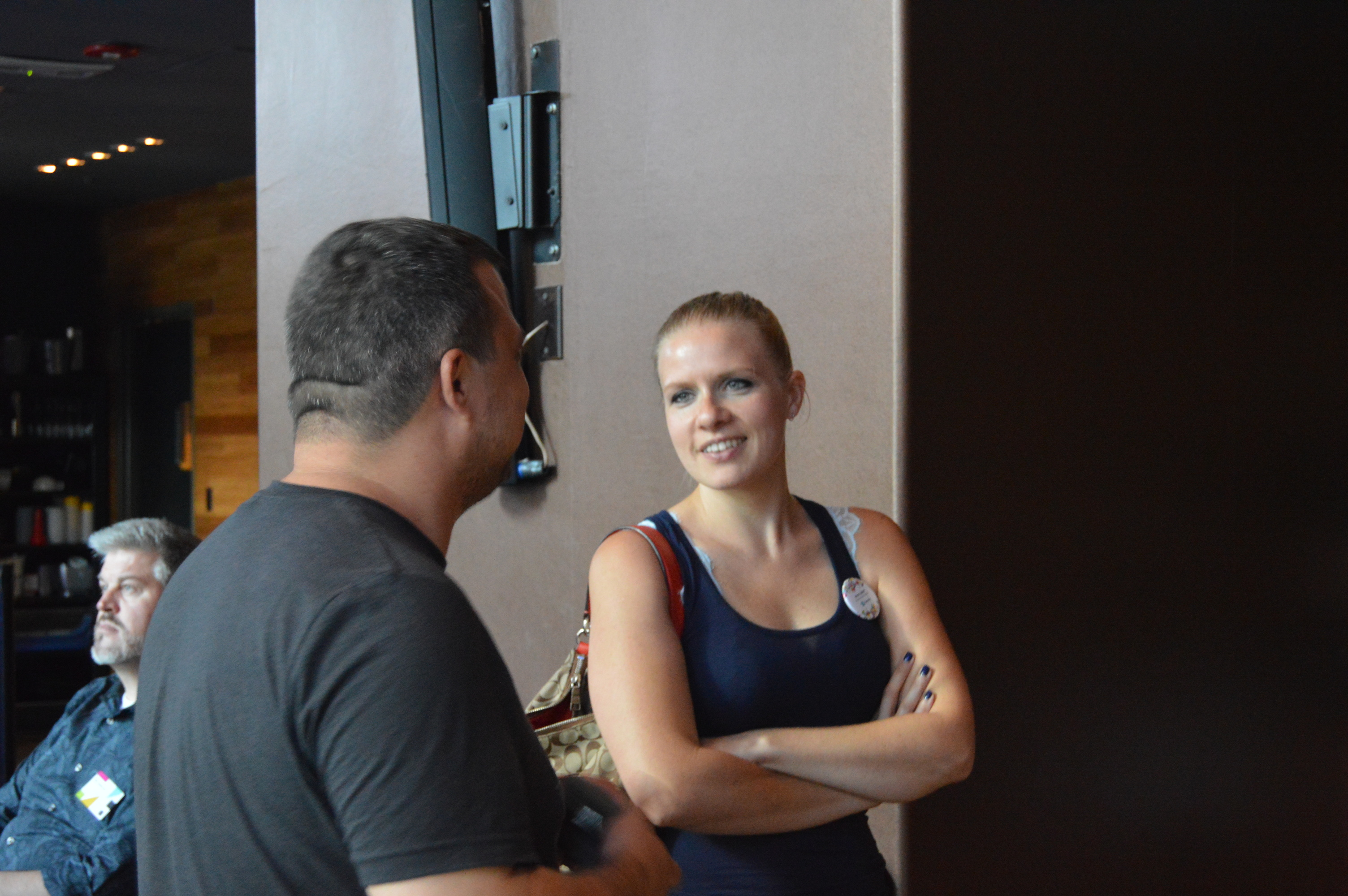 There were plenty of conversations being had.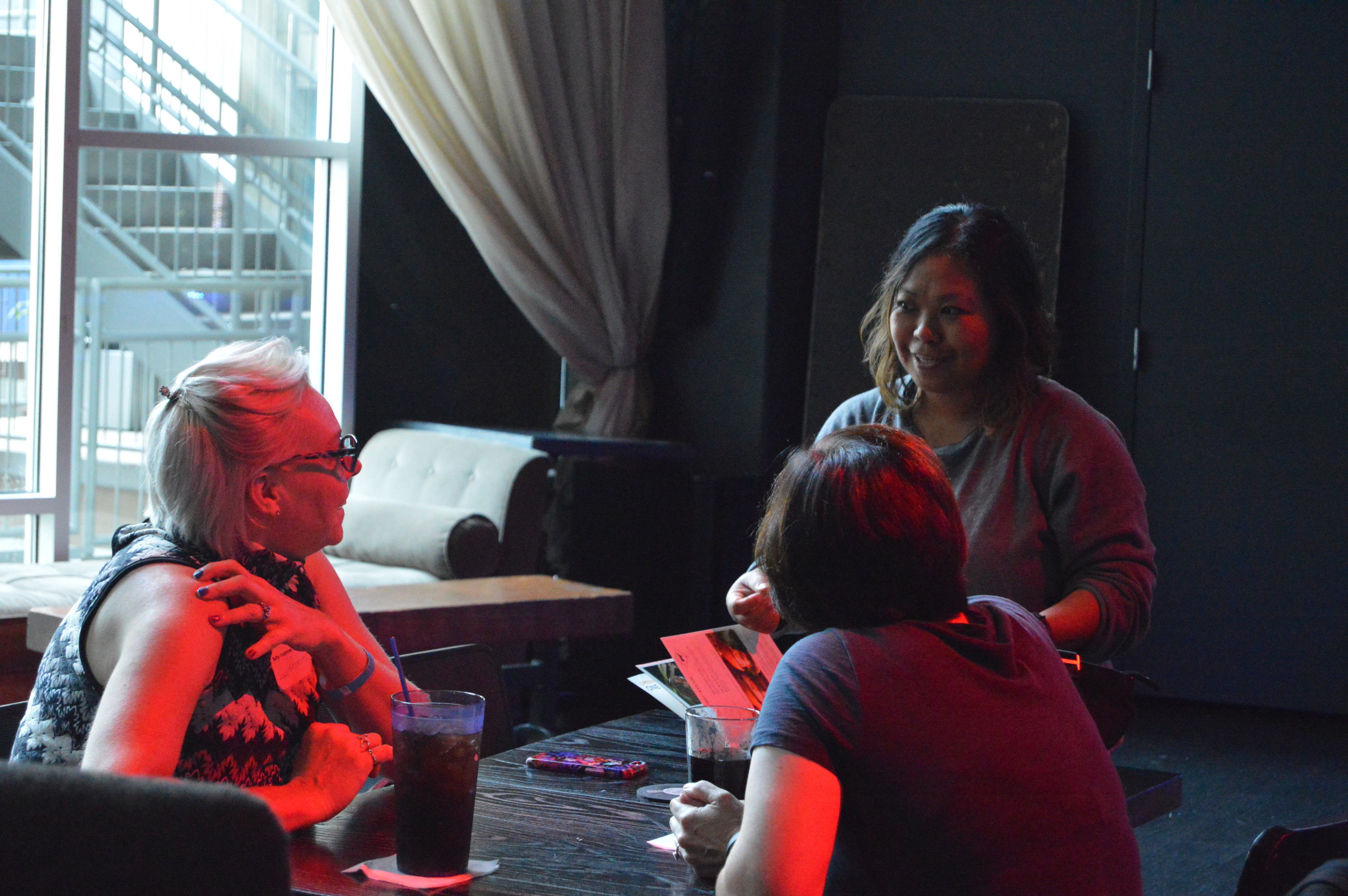 See, here's another conversation, told you!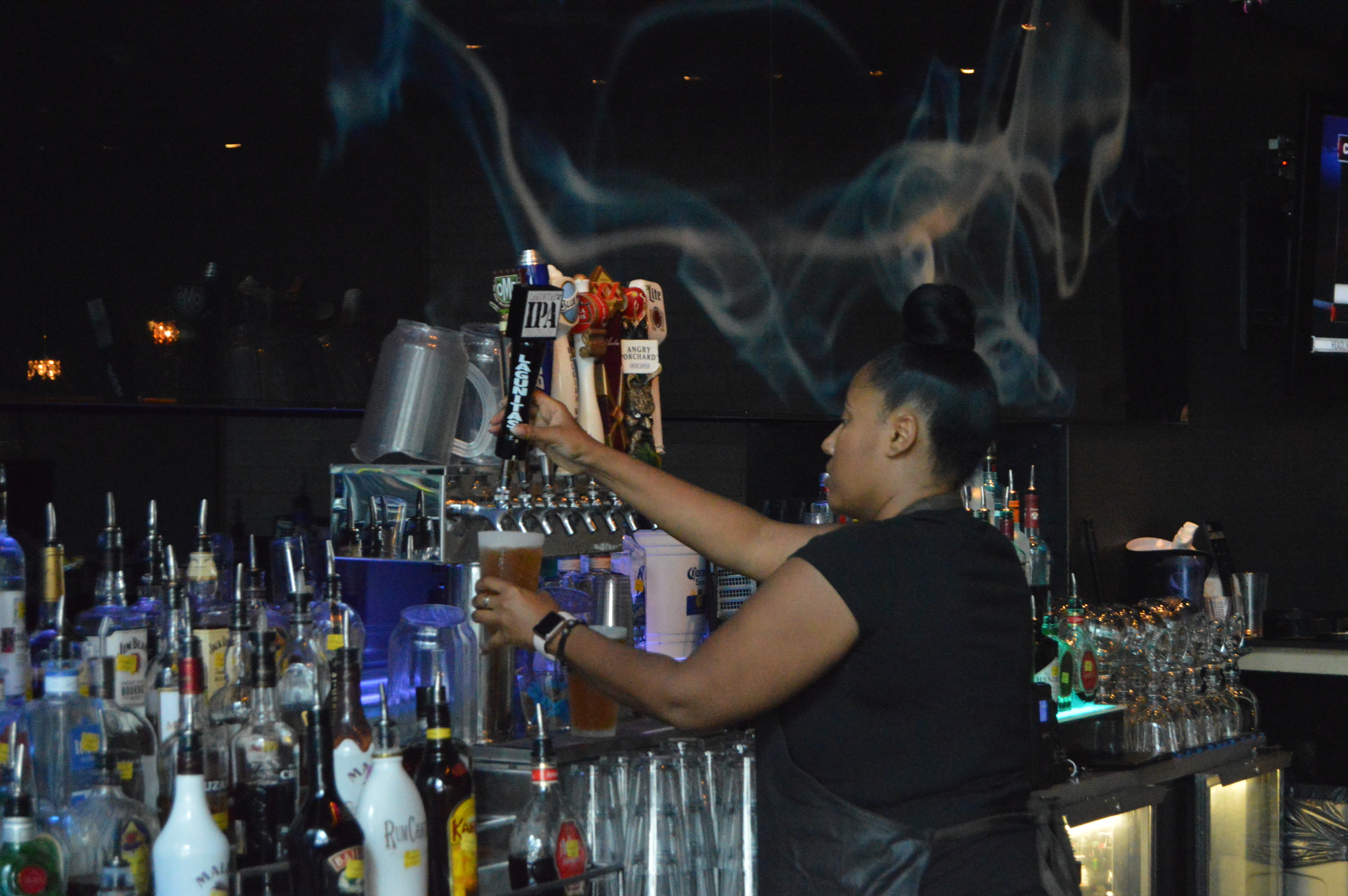 There were also lots of beers and wines poured. And a few mixed drinks shaken too!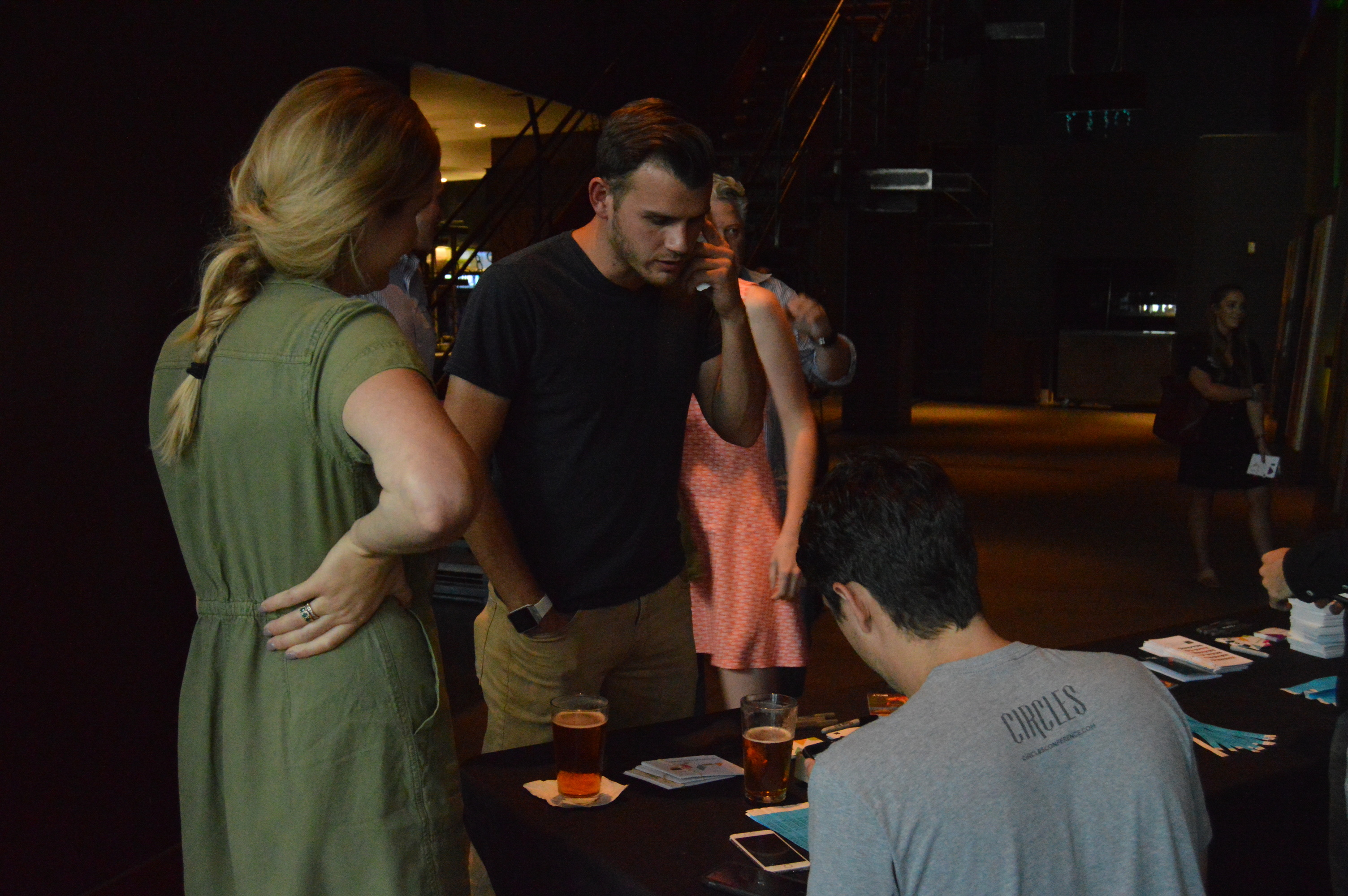 Here's another picture of someone checking in. (last one, promise)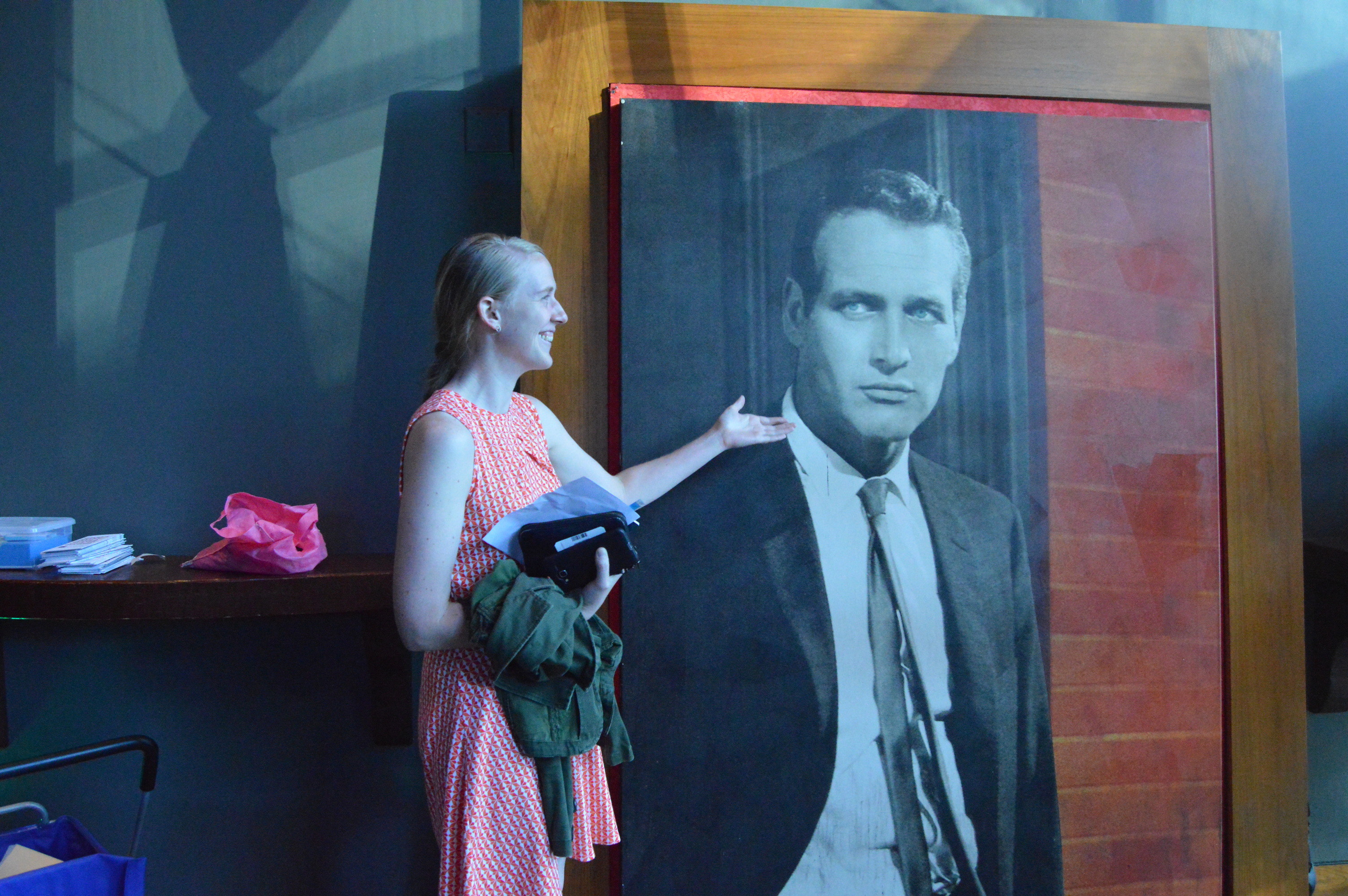 This lovely lady gladly posed with this handsome actors portrait. Didn't she do a great job?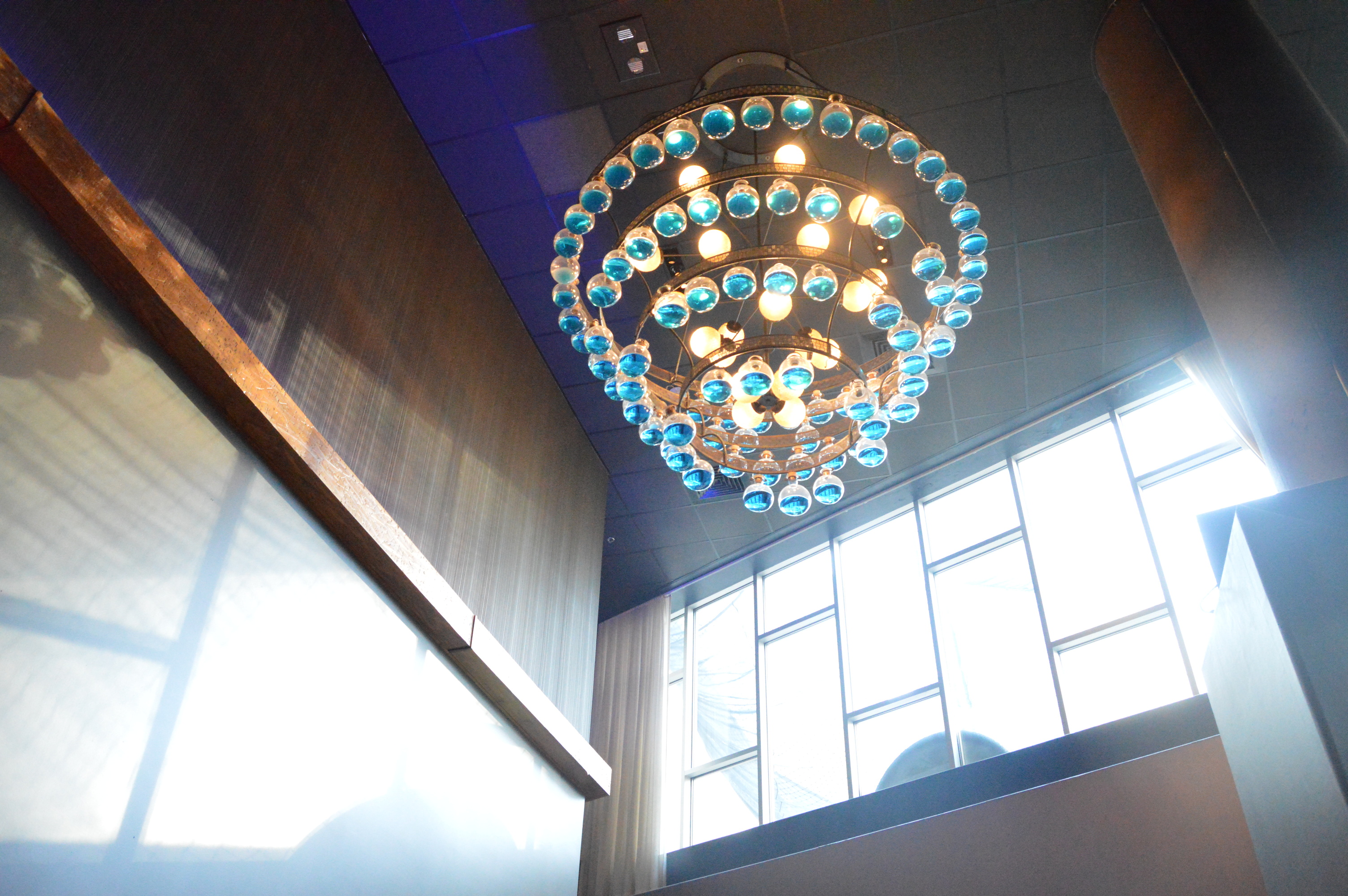 Here's a picture of the cool chandelier at Studio Movie Grill. That's all.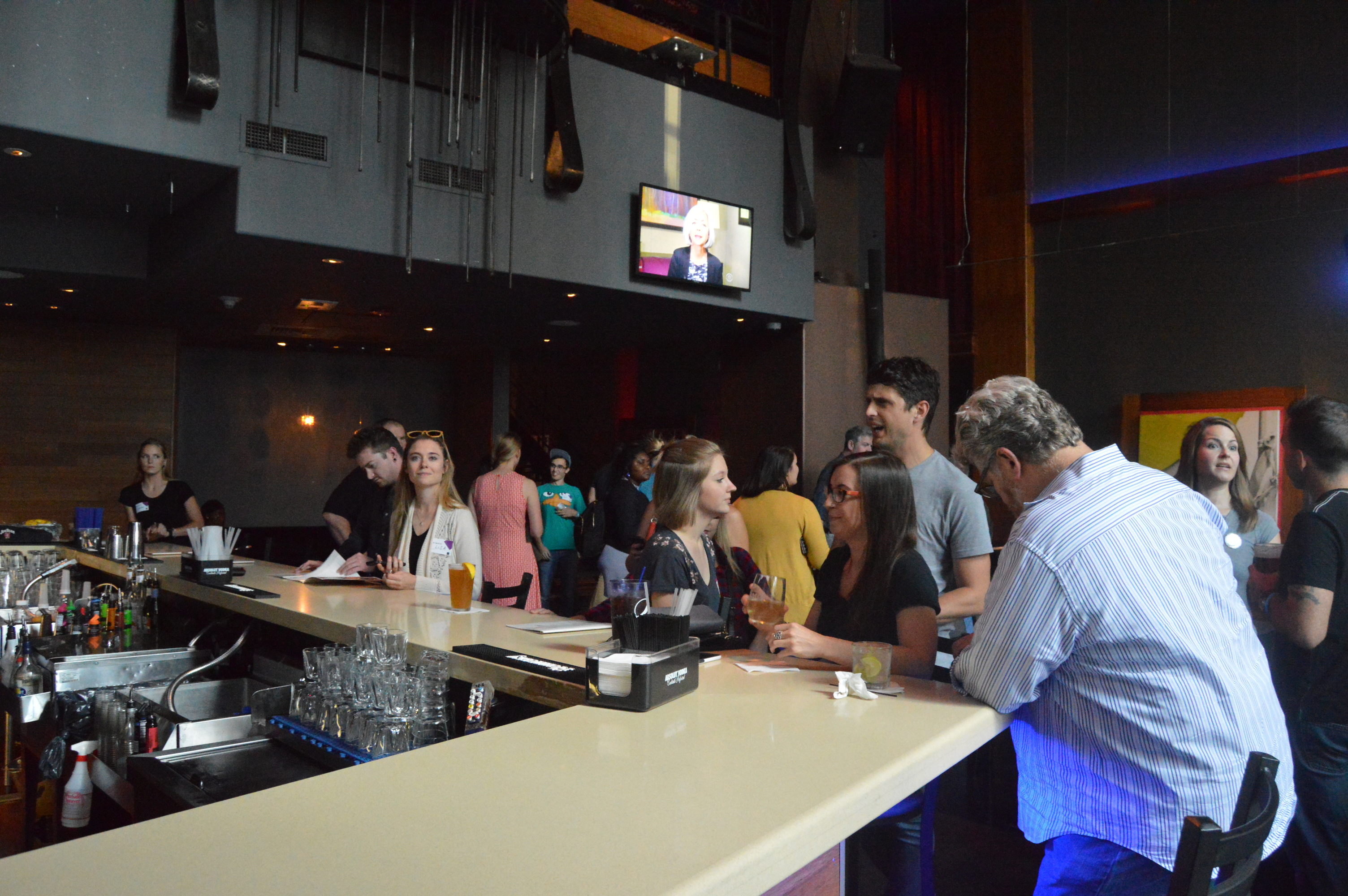 AIGA members spotted at the bar.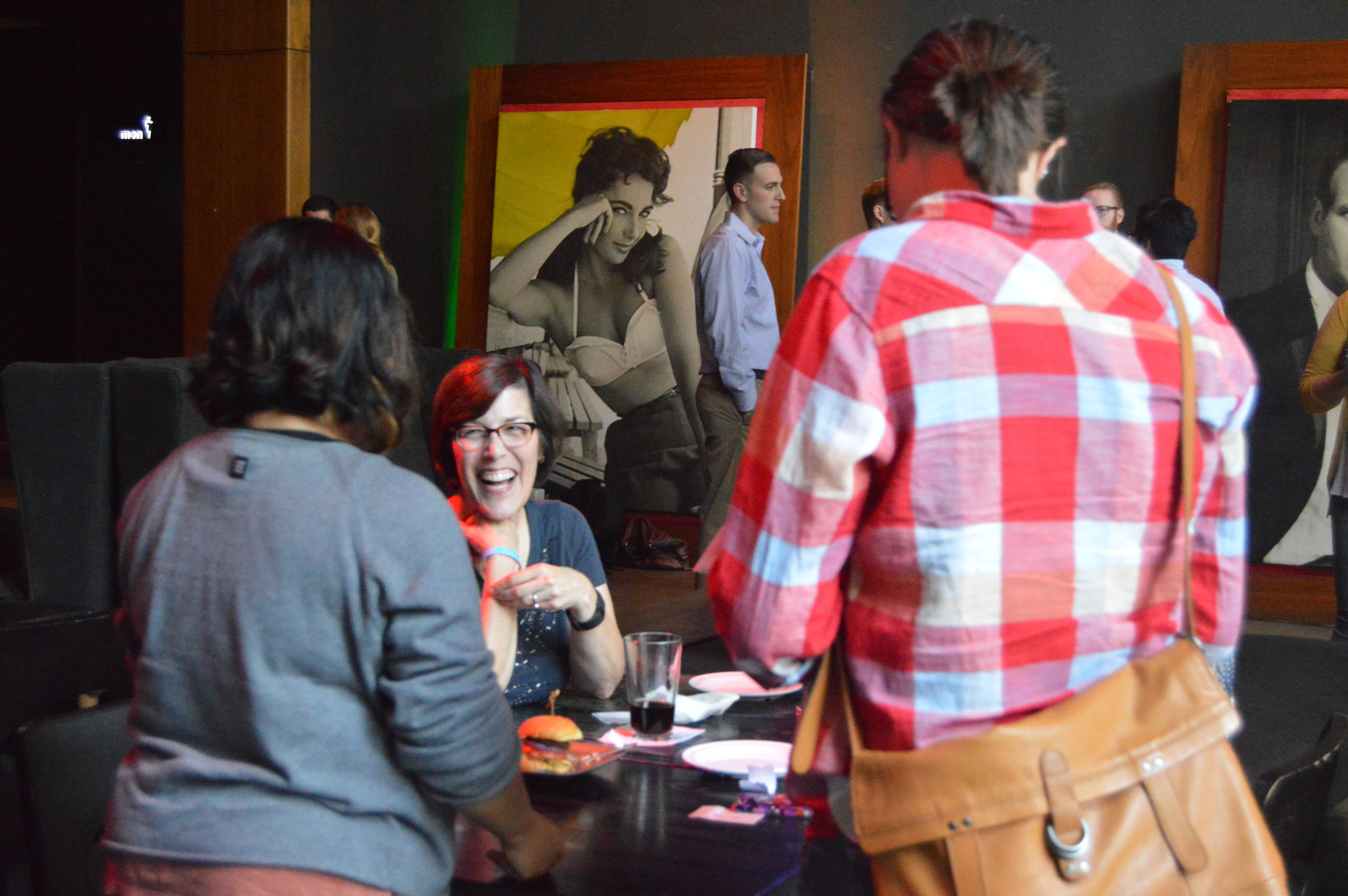 Whatever they were talking about must have been really funny.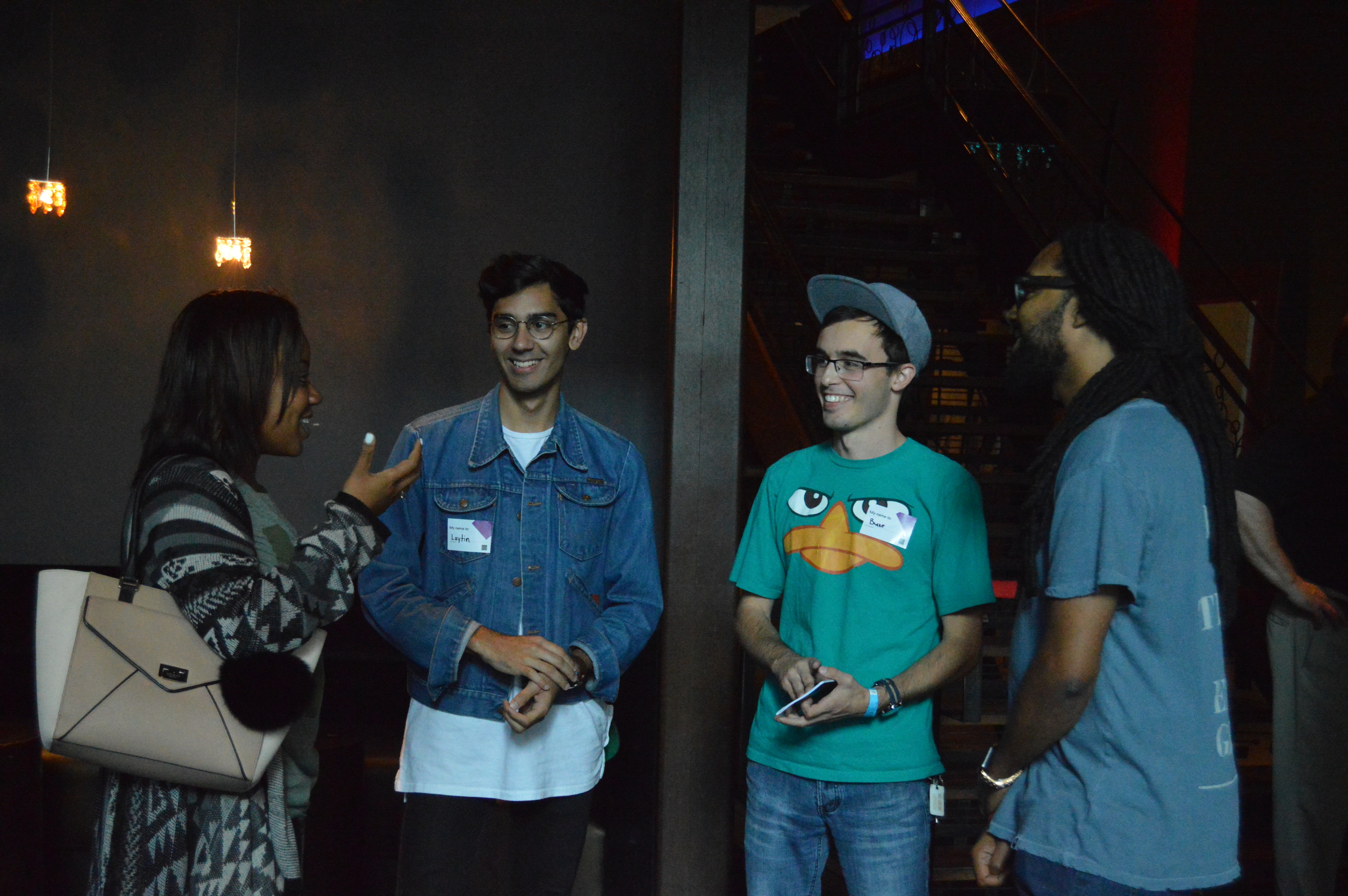 Super candid shot of this group talking.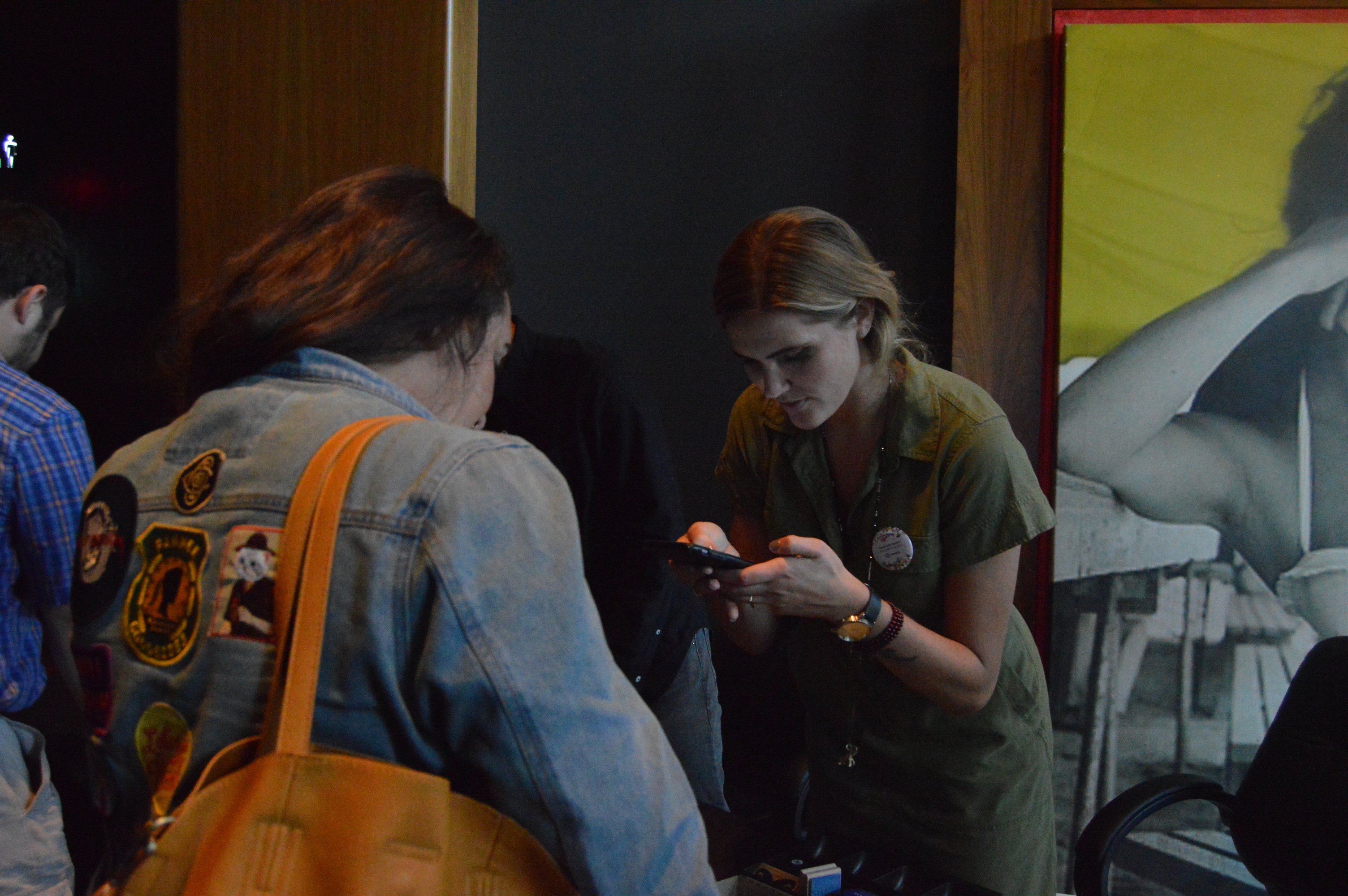 One of our fabulous new board members checking in the last couple people. (okay I lied, last one!)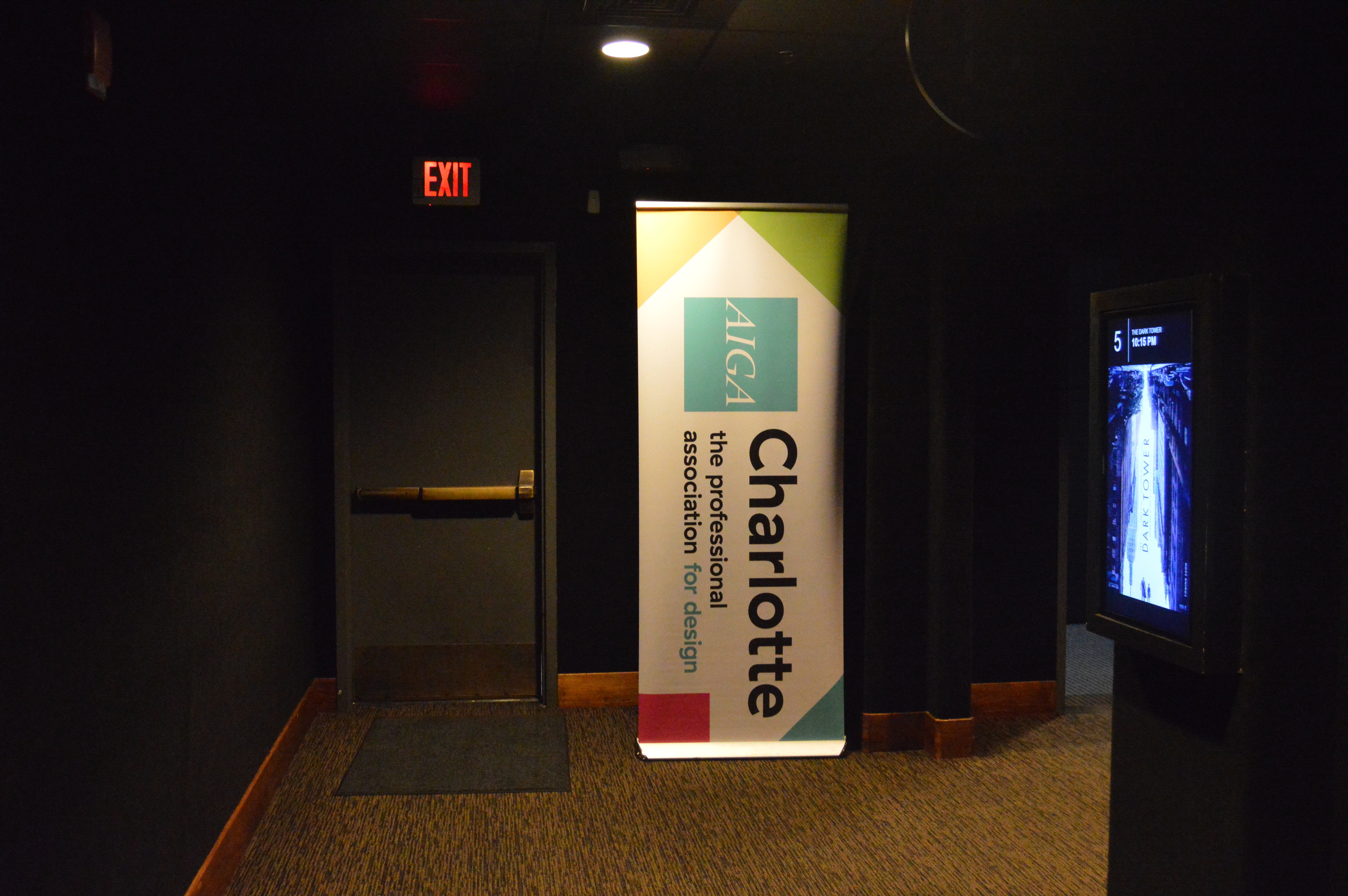 Yeah, we fancy. We had a big ole sign right in front of the theater.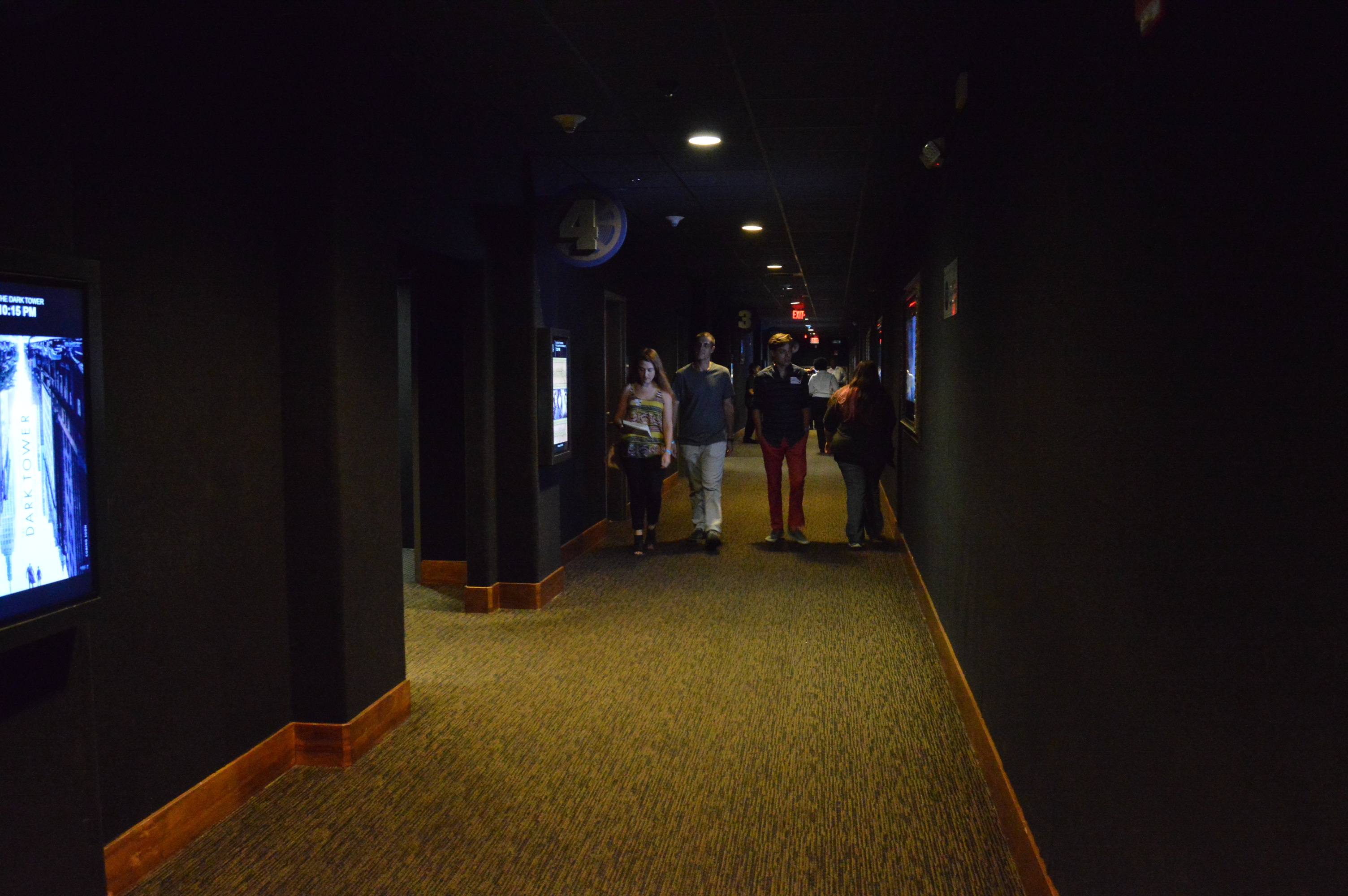 Posted up outside of the theater taking pictures of unsuspecting attendees as they walked in. I think these people came to watch graphic means…if not, oh well!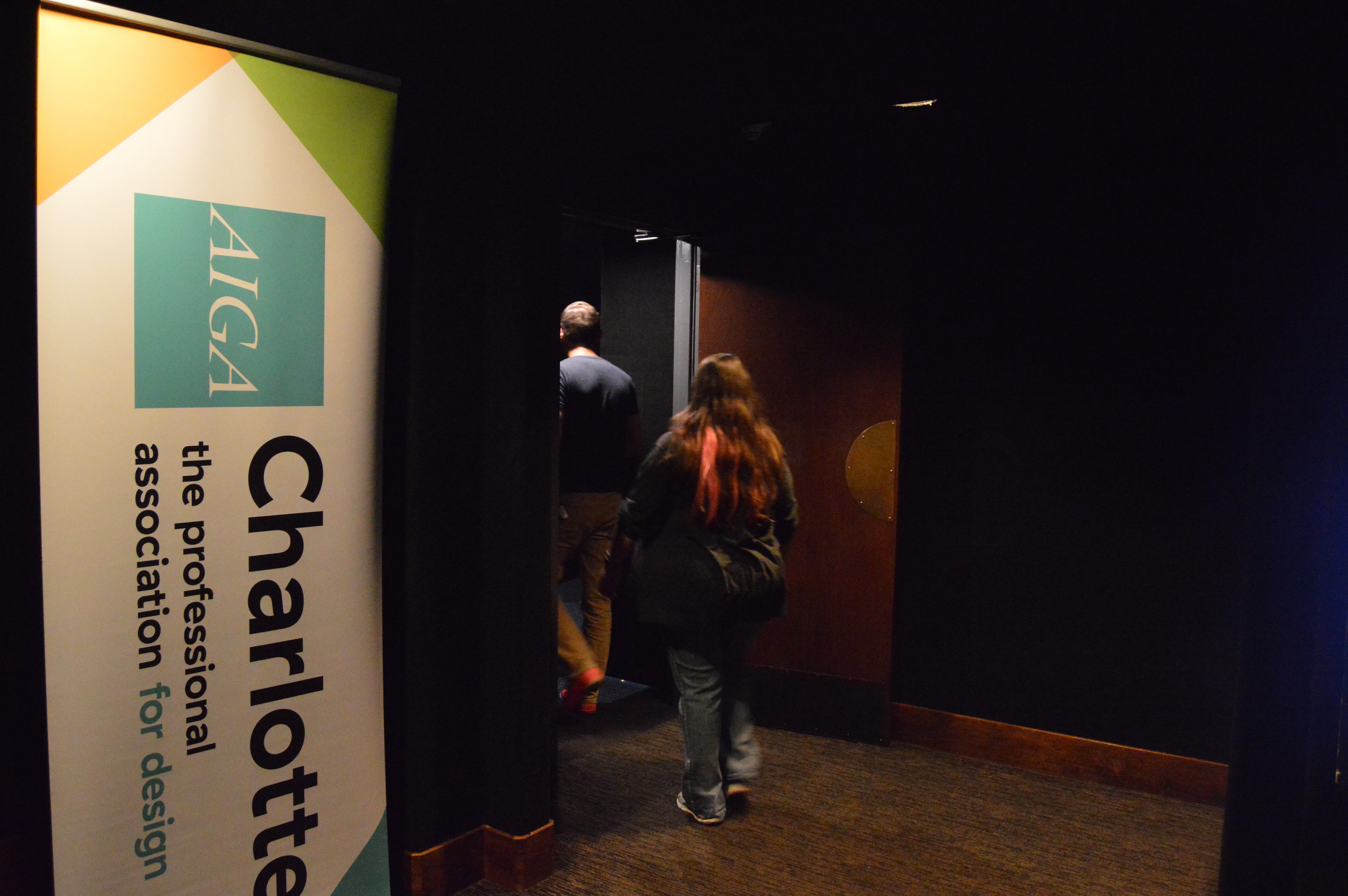 It's almost show time!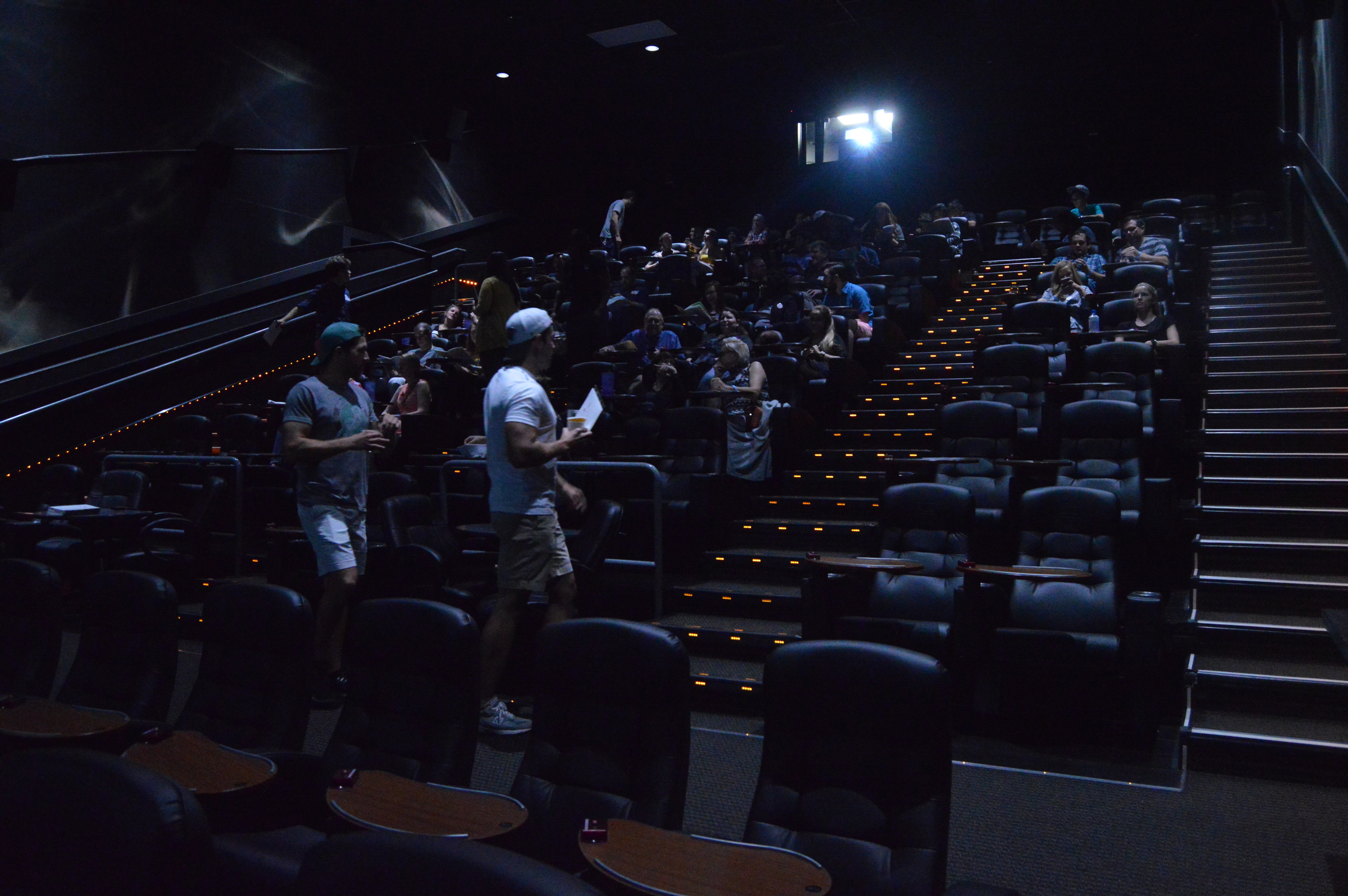 Fun fact, the very back row was entirely full. Apparently that's the best place to watch a movie.
This guy thought he was being sneaky trying to get pictures..but little did he know (I was even sneakier)!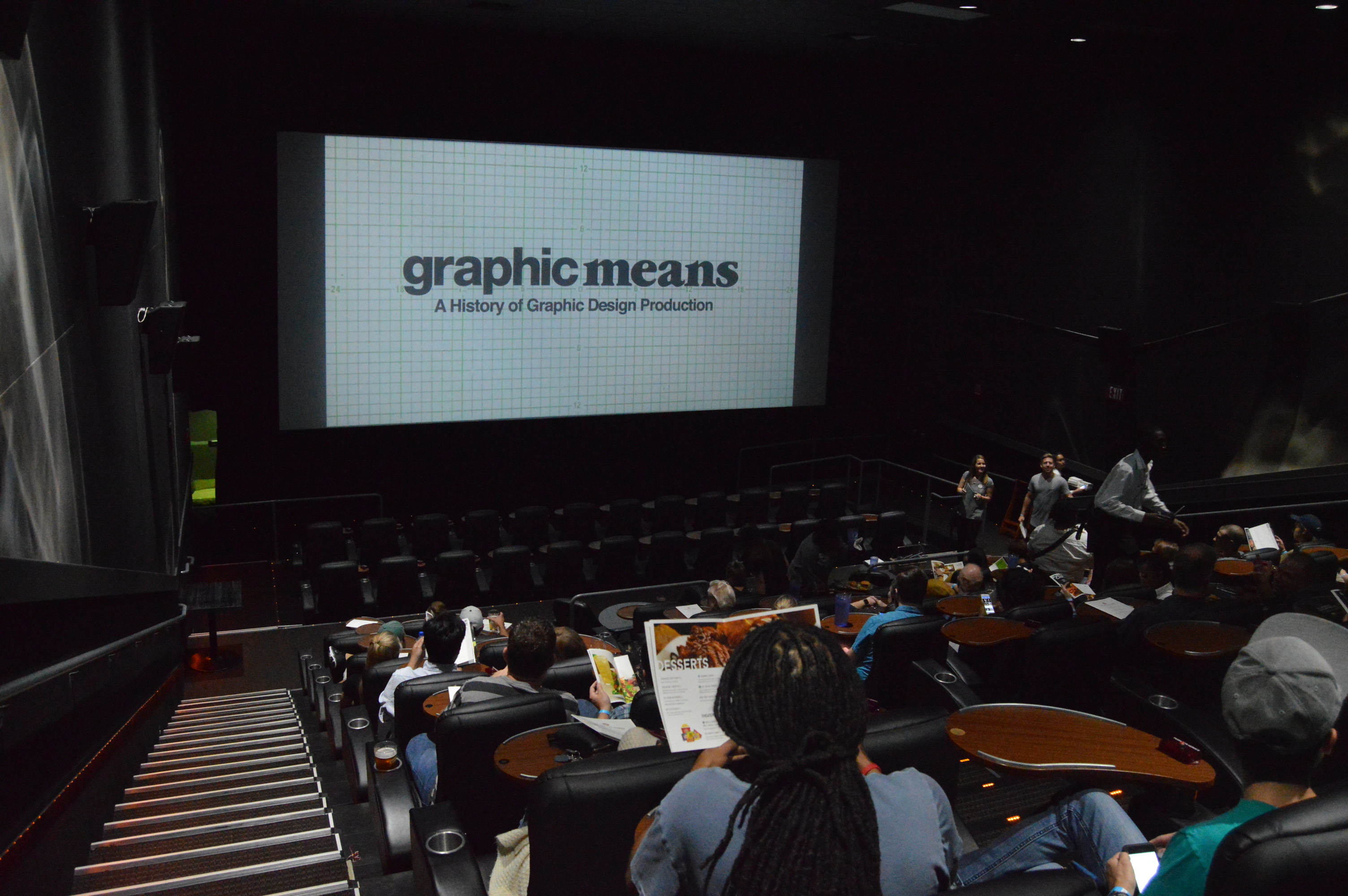 There were no previews shown during this movie. You're welcome.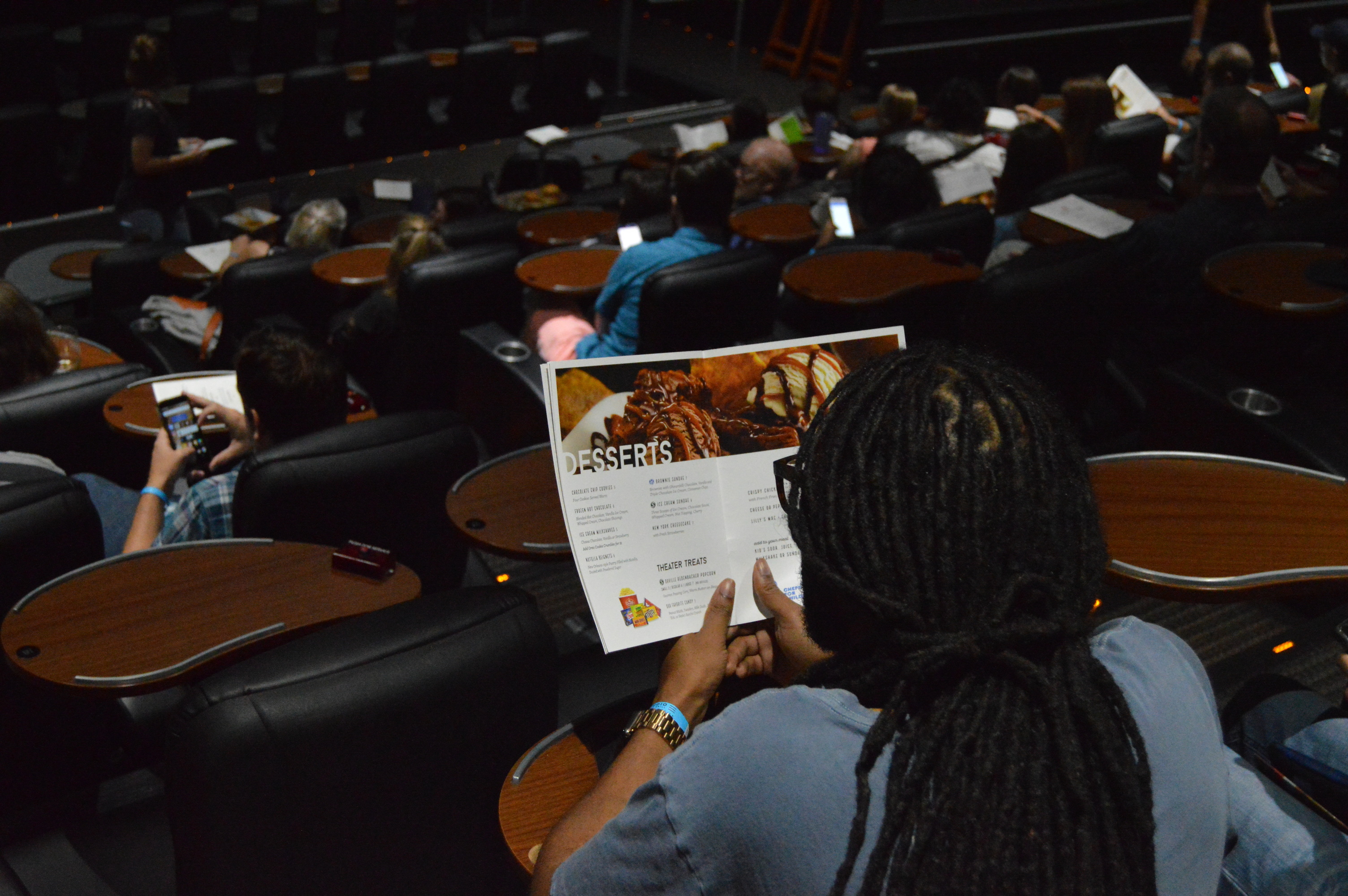 What to eat…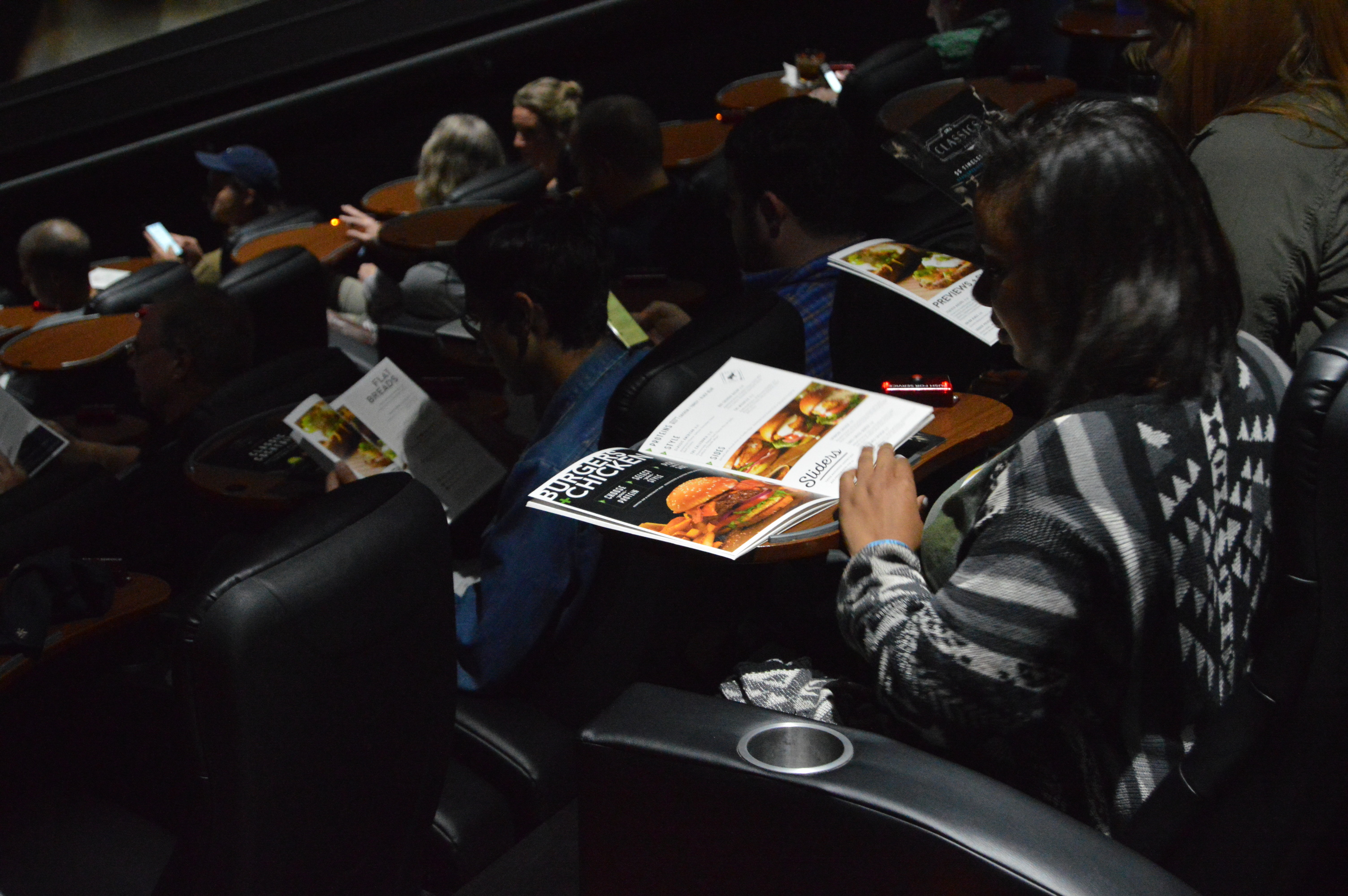 What to eat…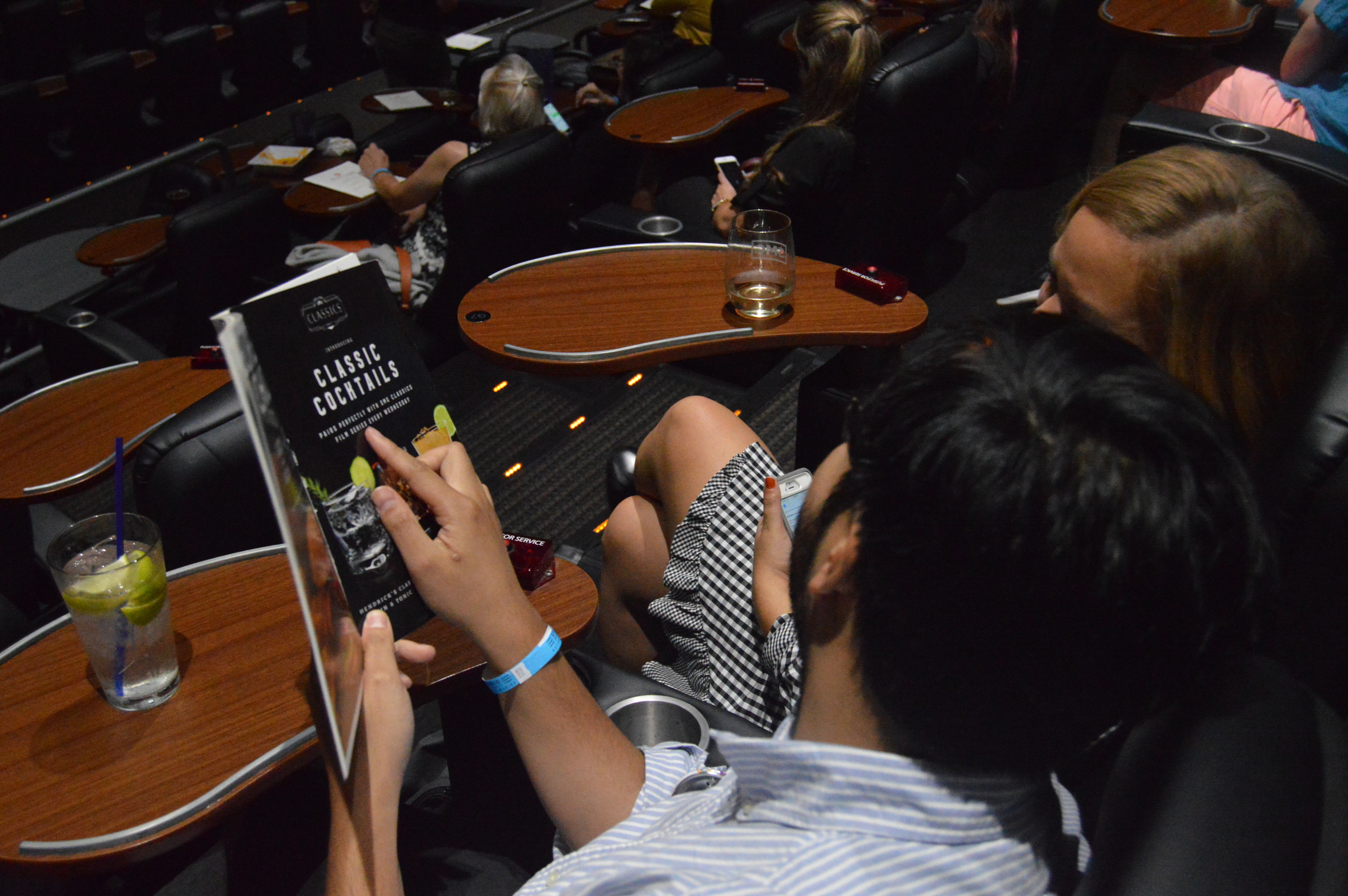 What are you having?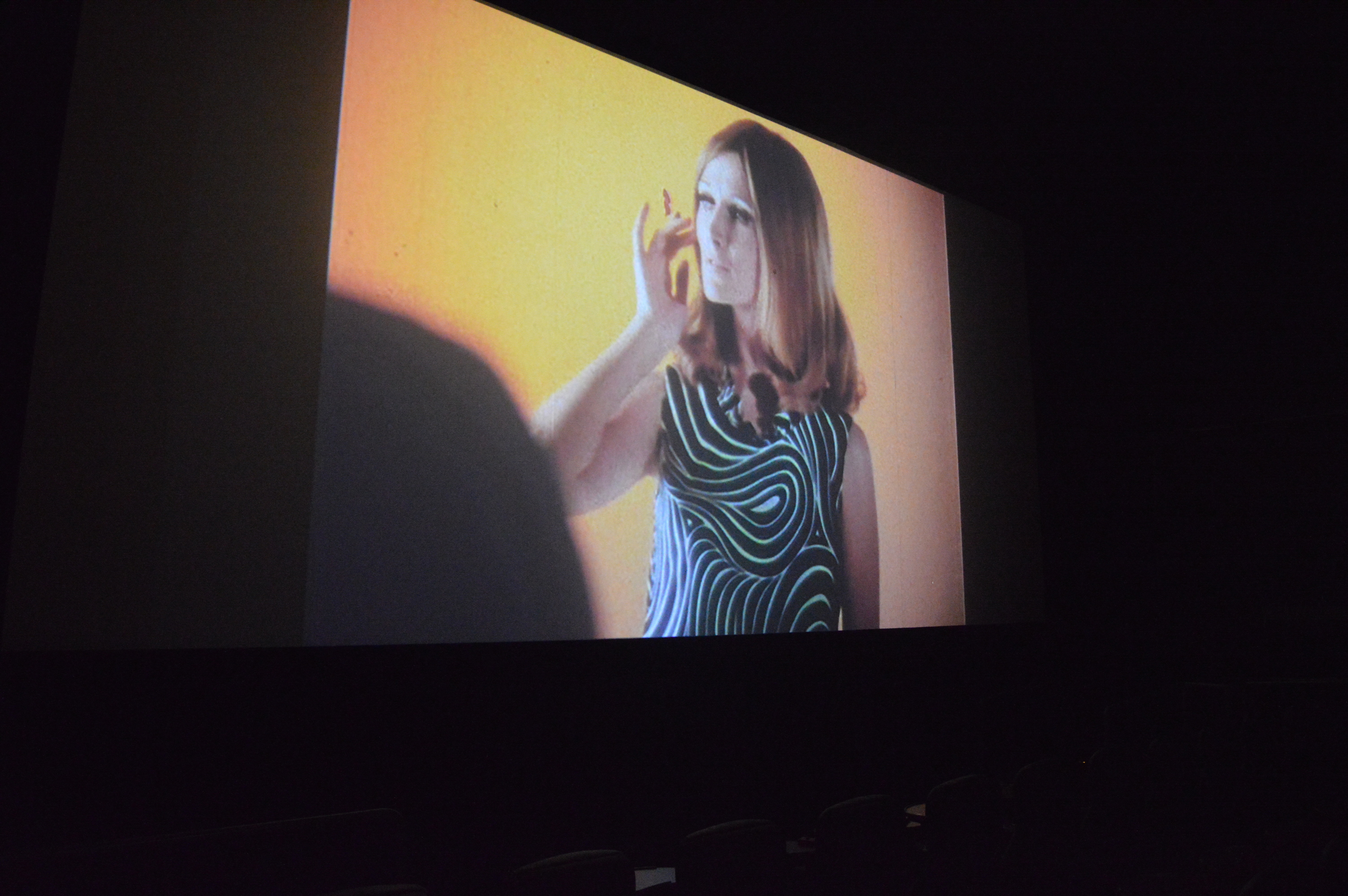 It's starting!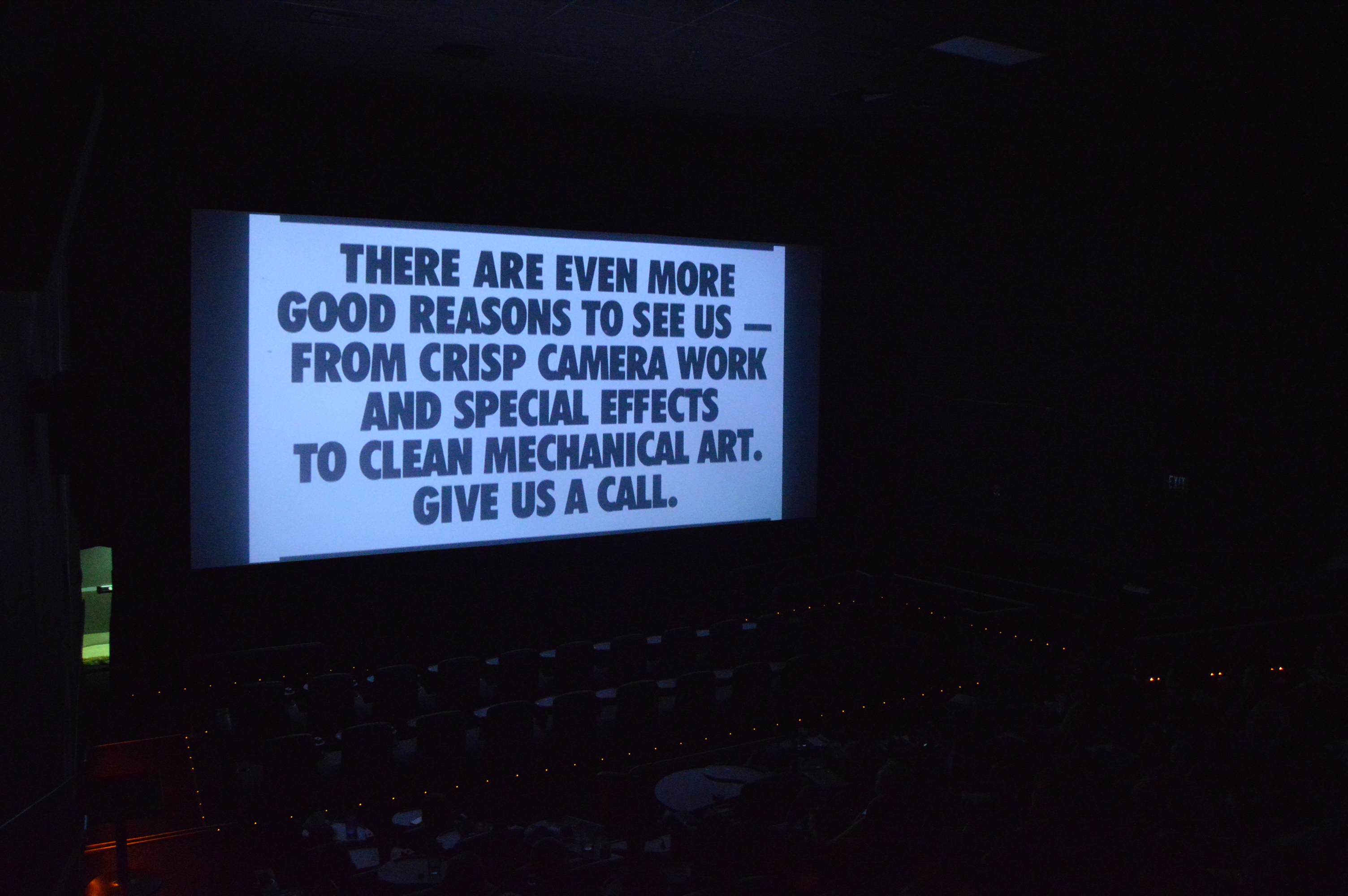 Not sure who was advertising this, I'm just happy I got a clear picture in a dark theater.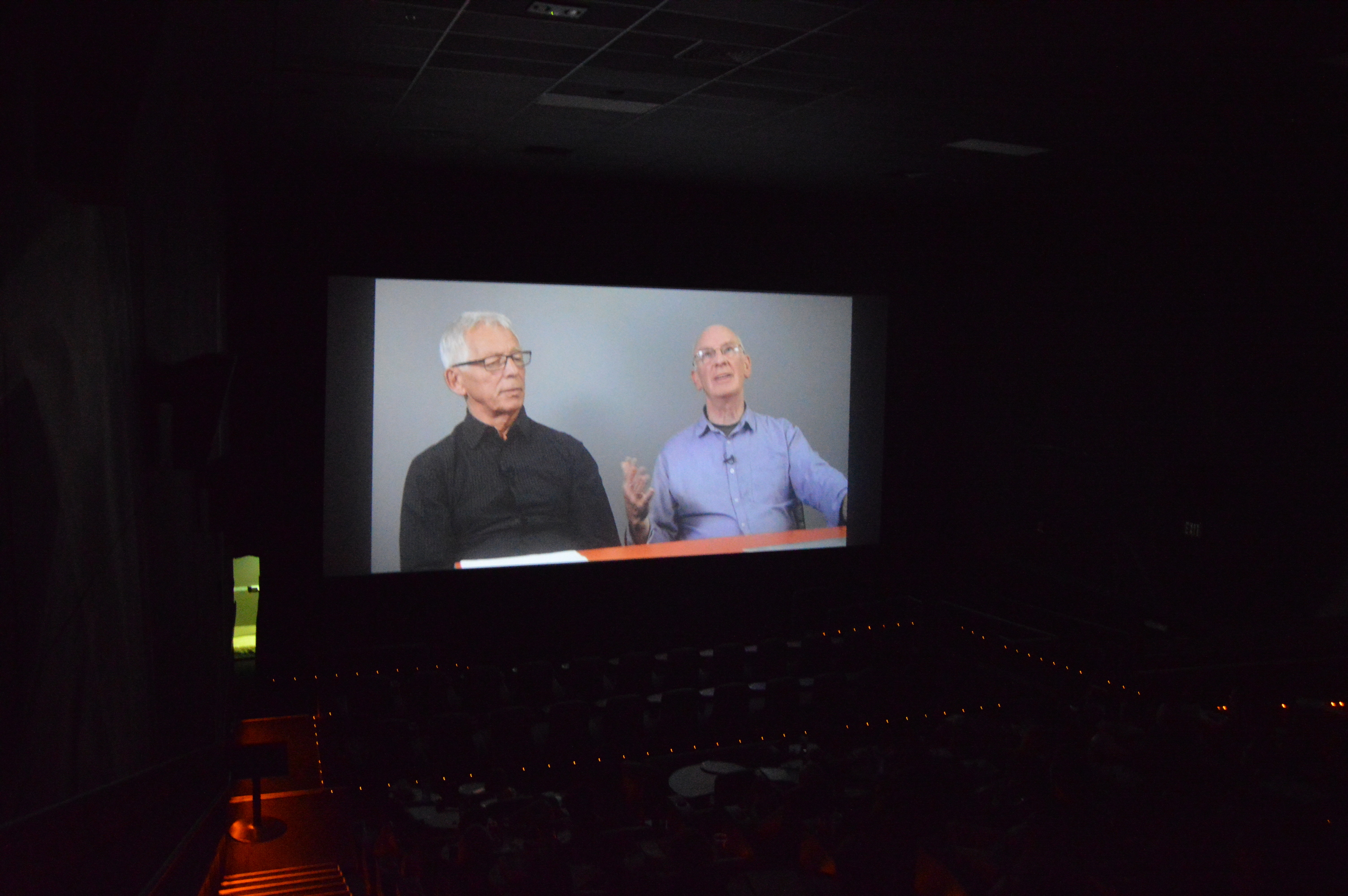 Two guys talking about graphic design.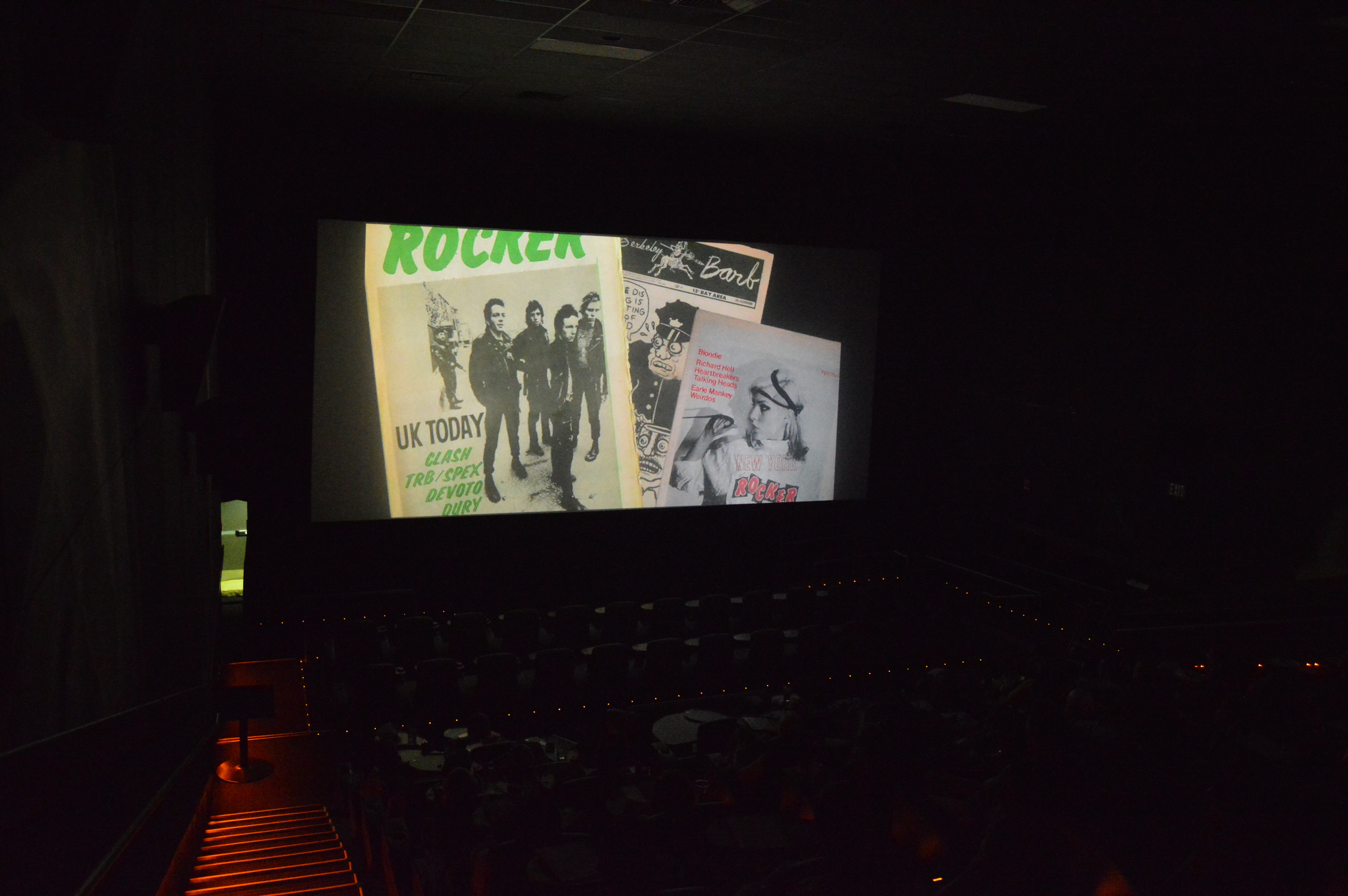 Vintage print, baby.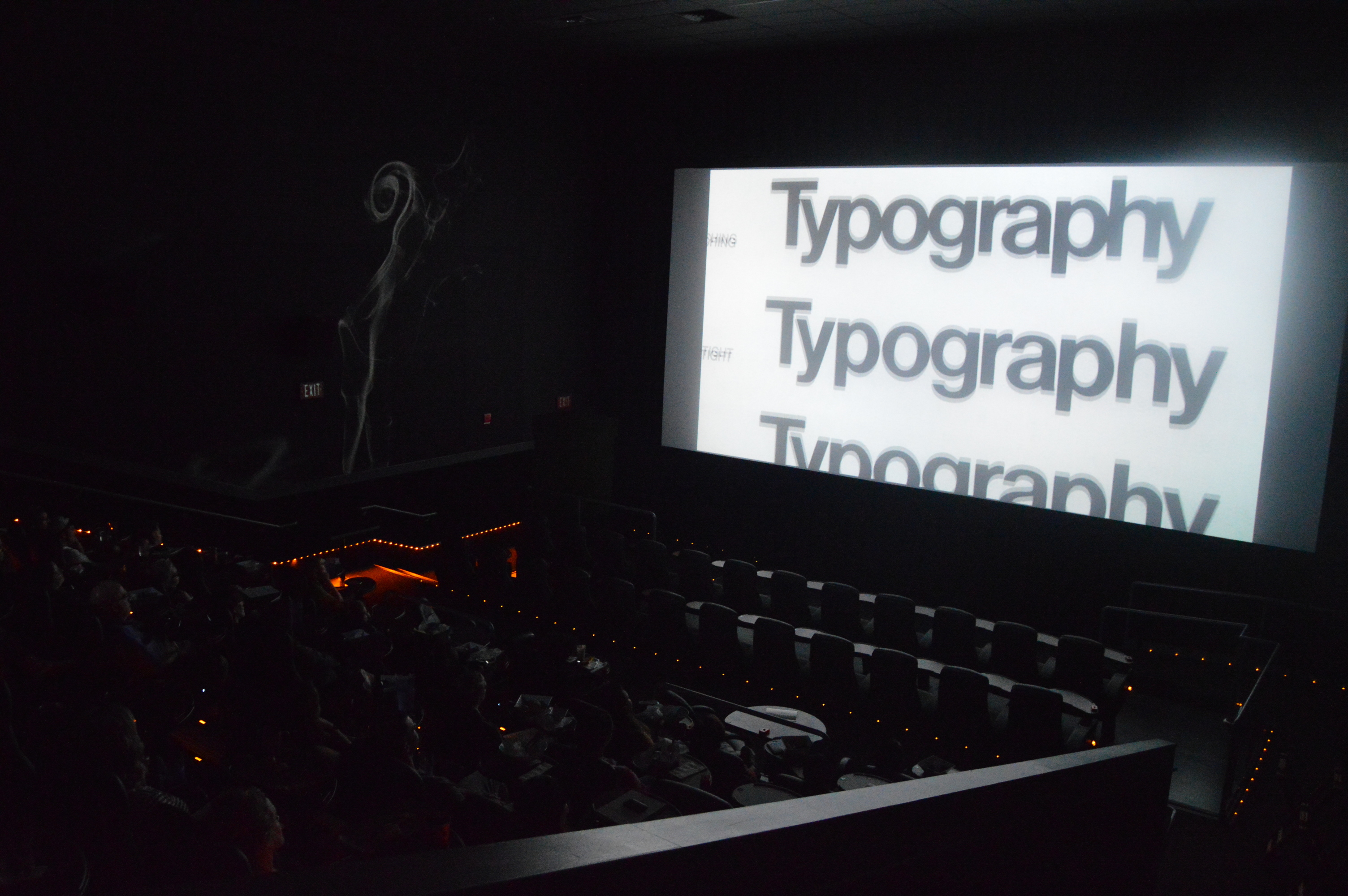 This picture says three words.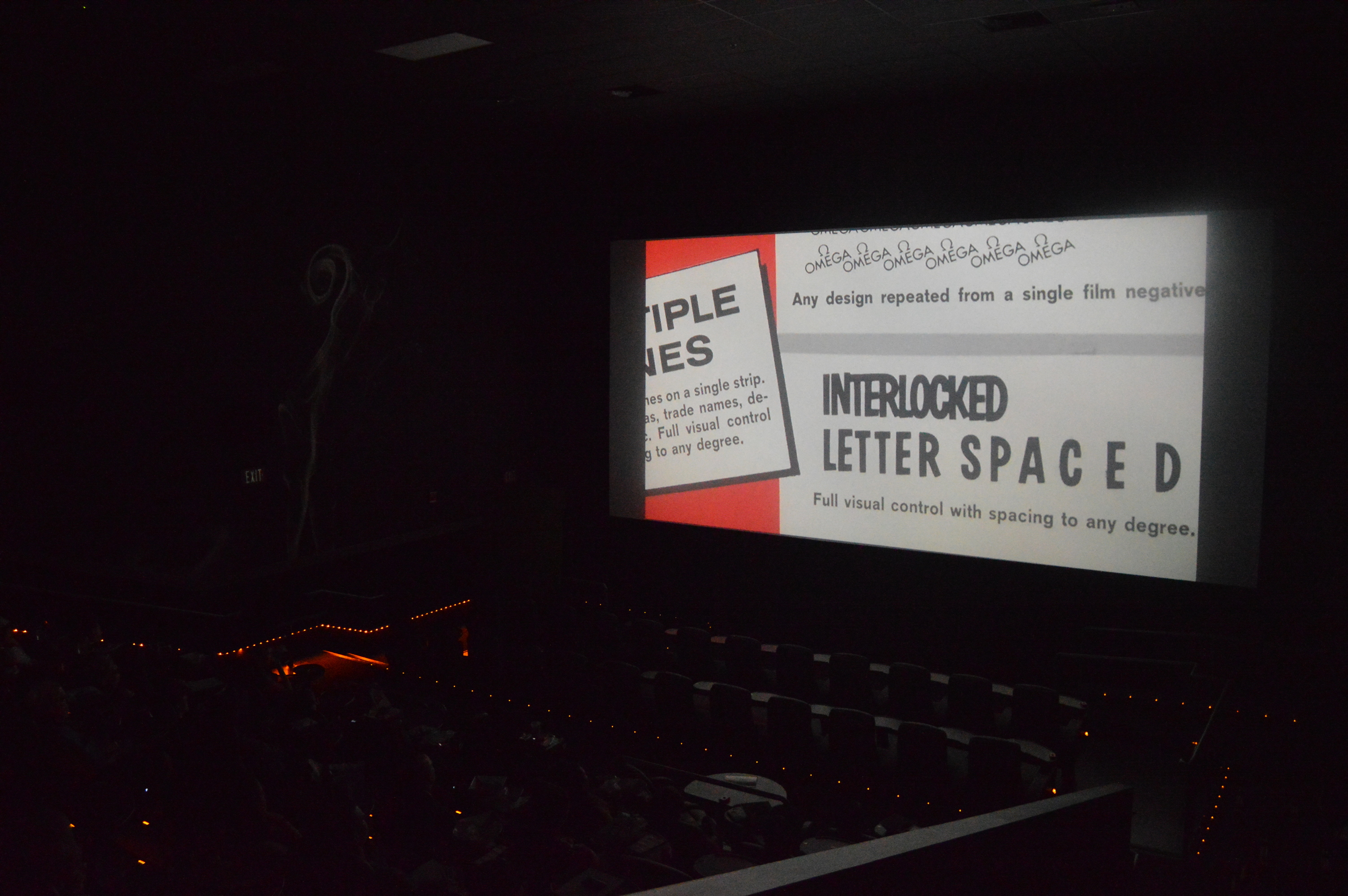 This one says a few more words.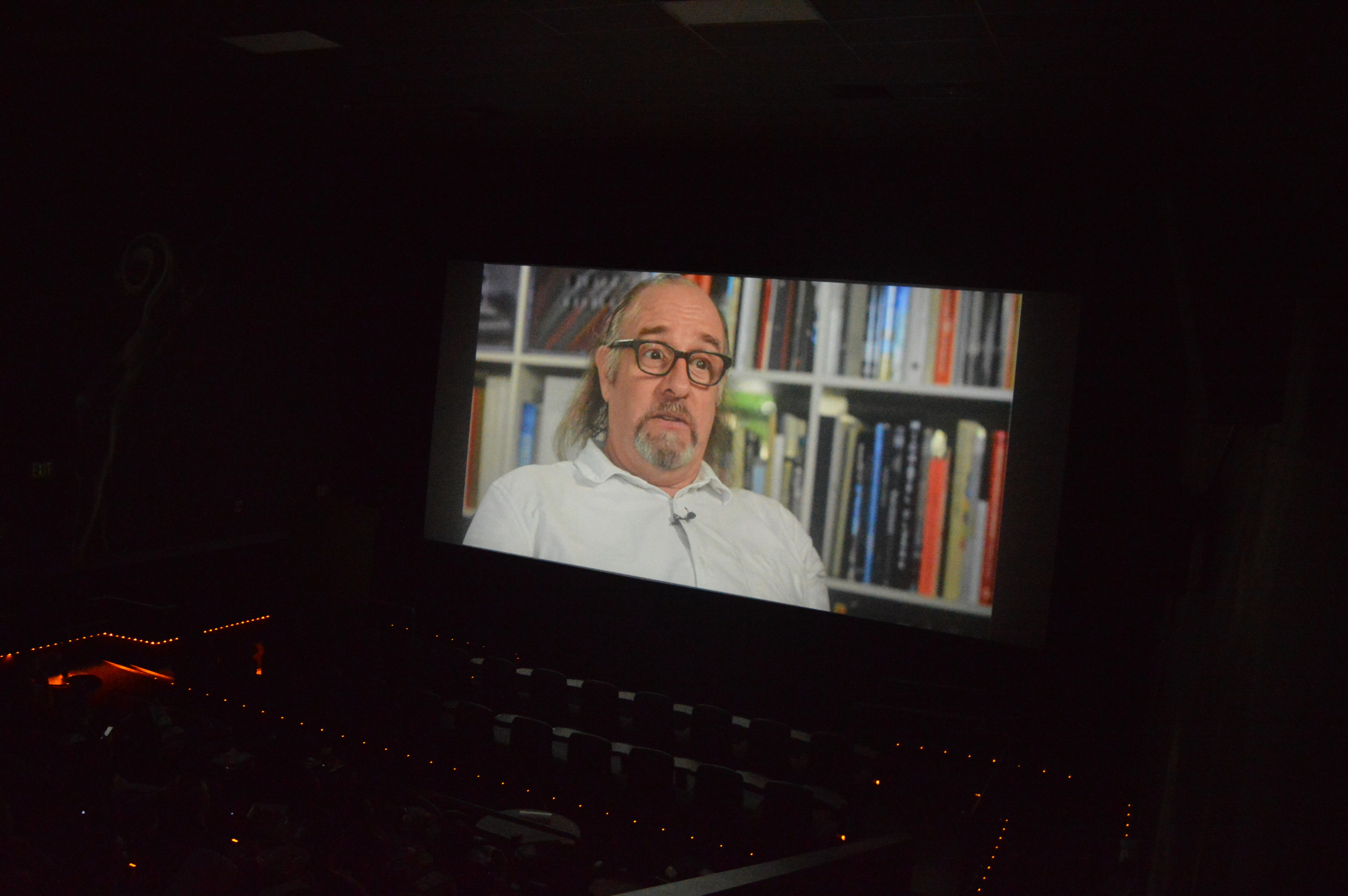 Another guy with awesome glasses talking about graphic design.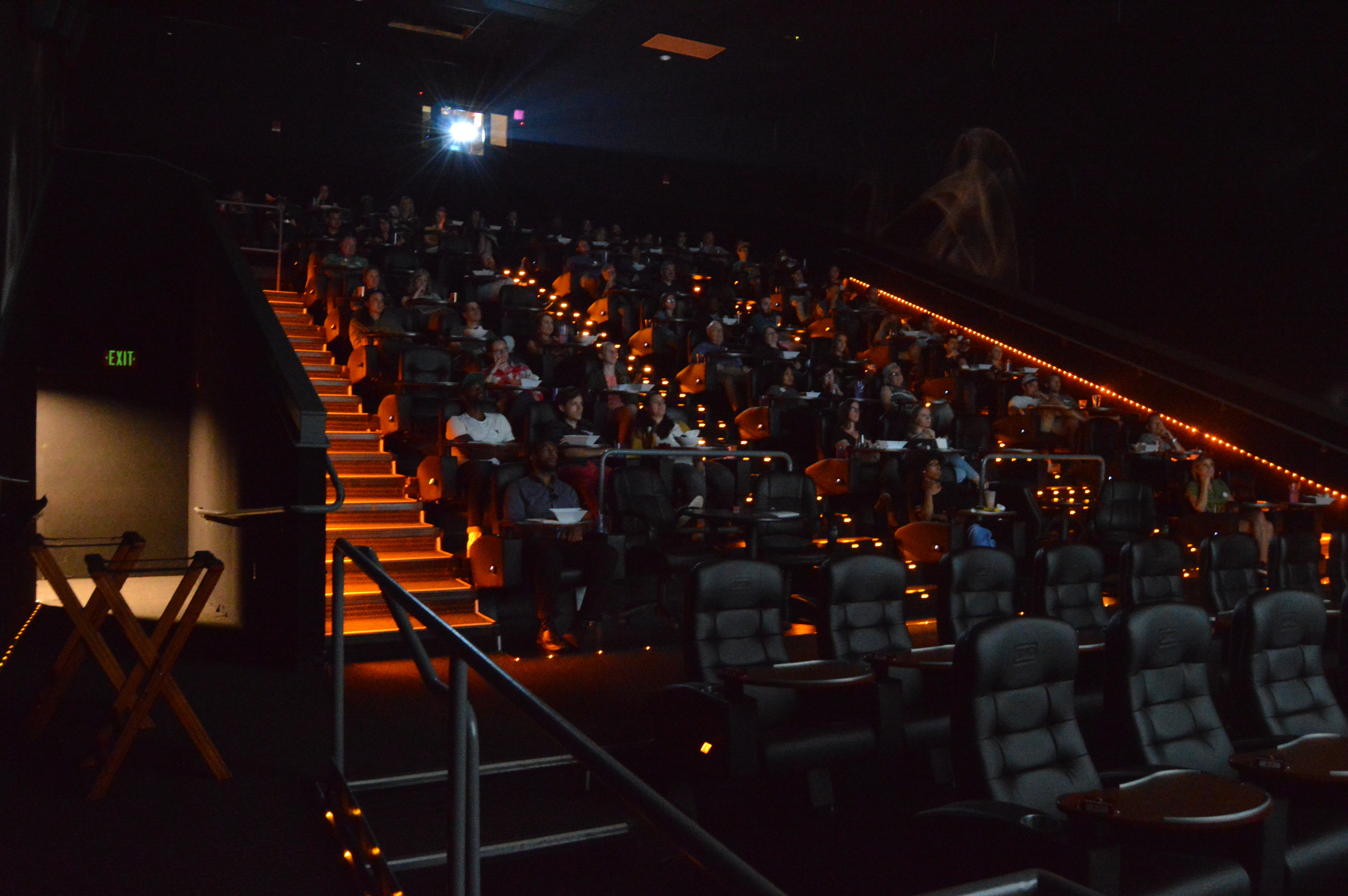 I call this one "A picture of people watching a movie".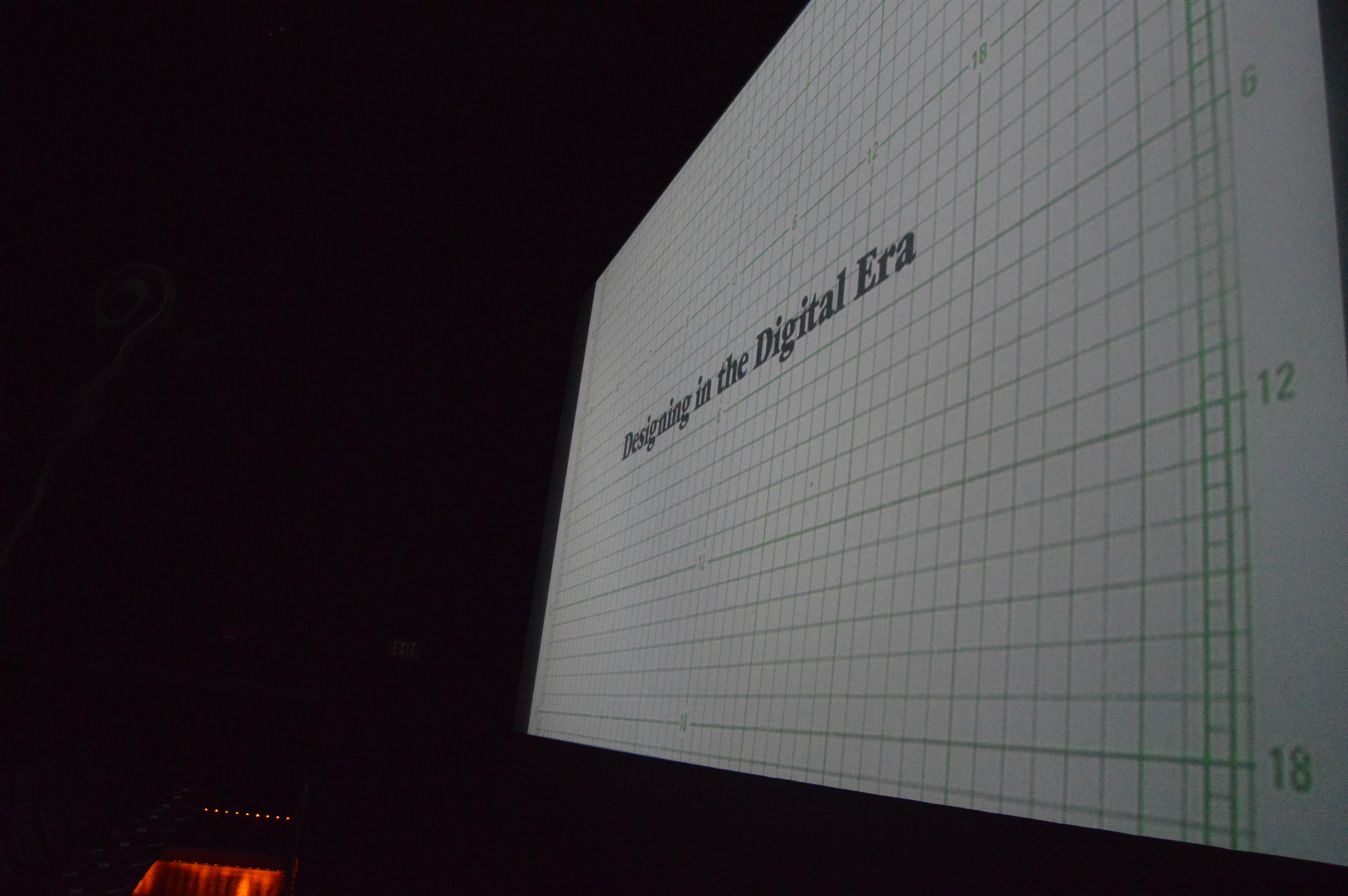 And the revolution began…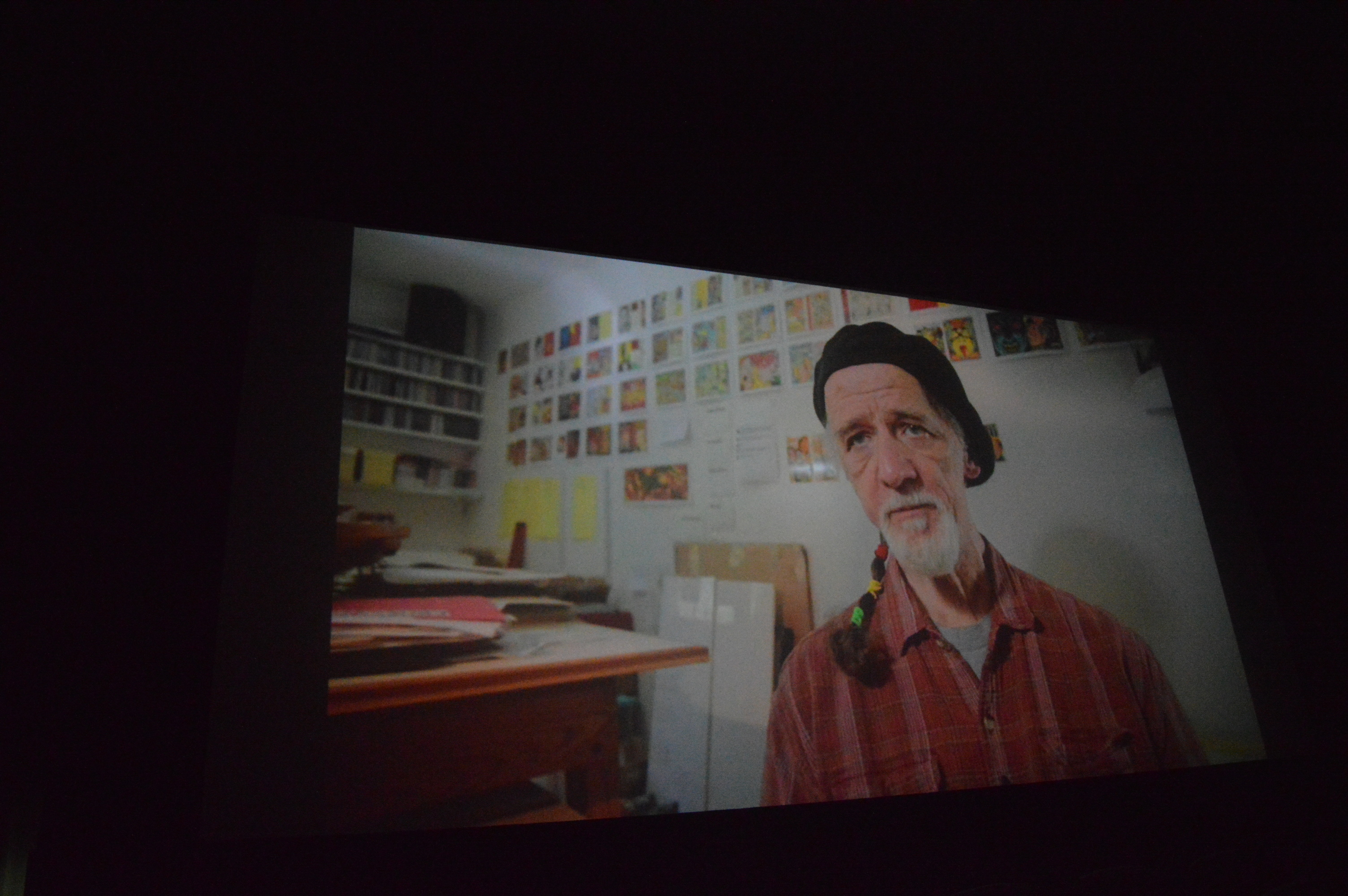 Looks like a designer, talks like a designer. Yep, he's definitely a designer.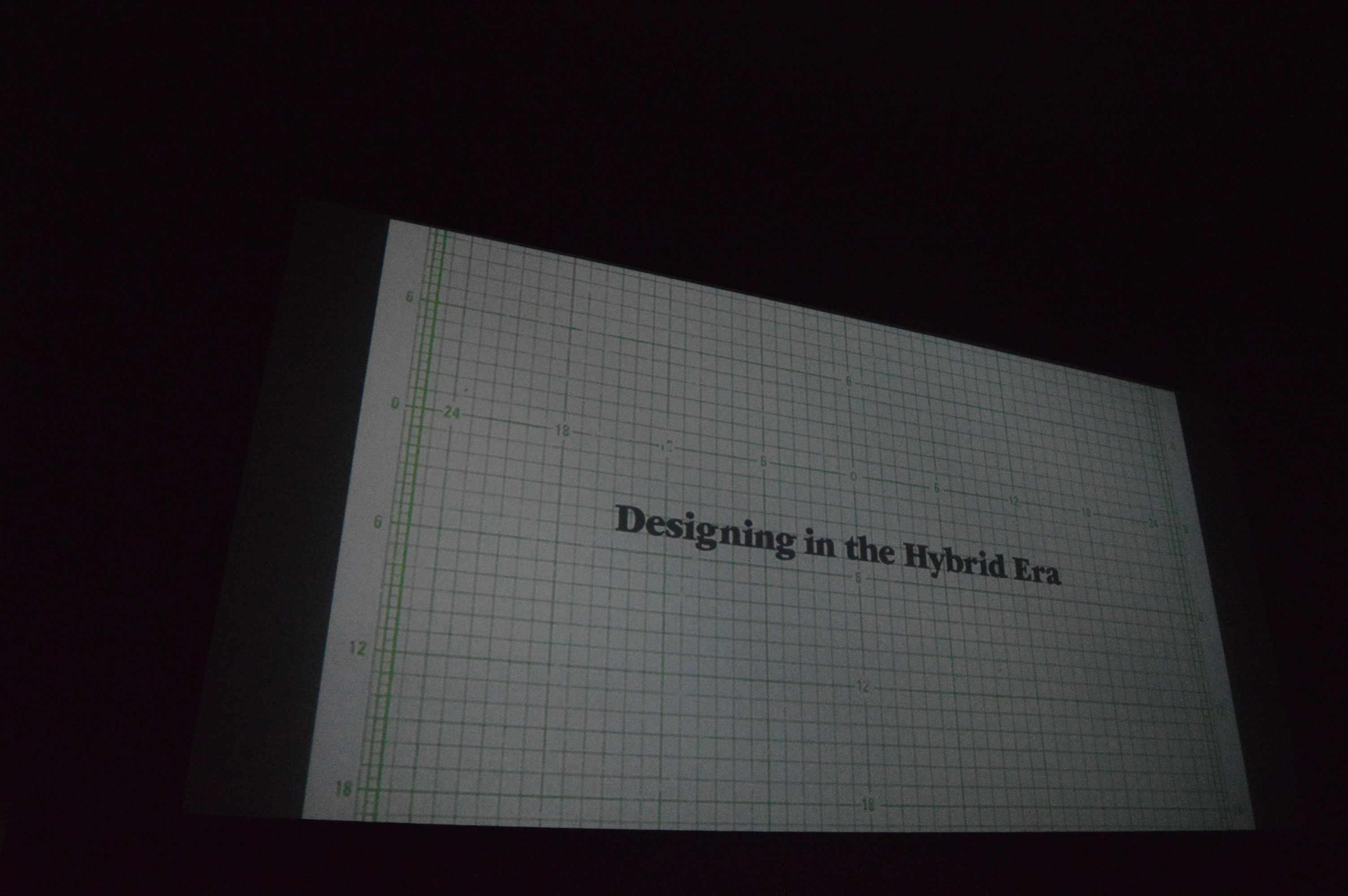 Not to be confused with the a car.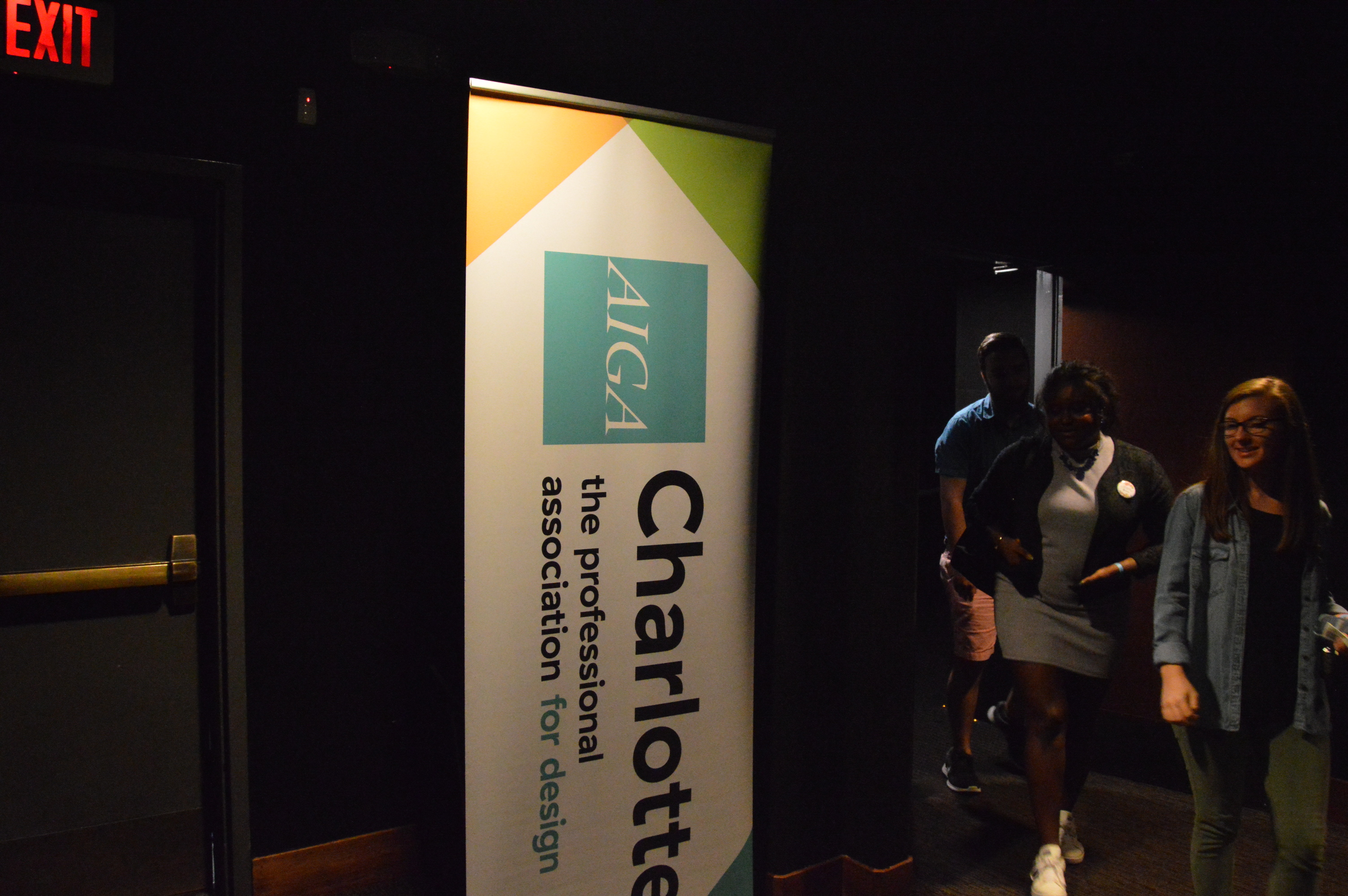 People leaving with smiles on their faces. They clearly had fun!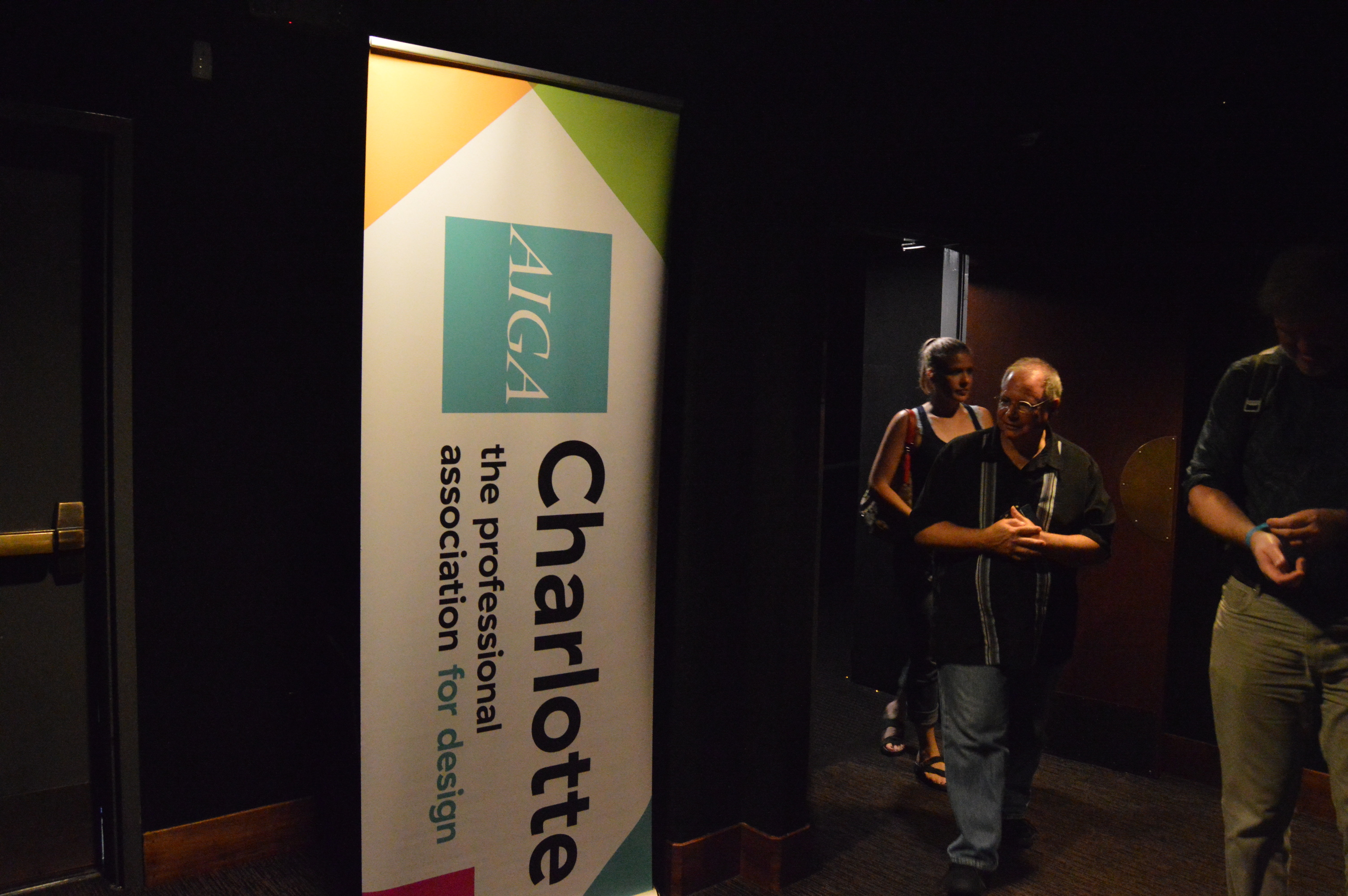 The End. Thanks for coming everyone!
We'll leave you with this one question: How will you help shape the next era of design?
We hope that everyone enjoyed our screening of Graphic Means. Special thank you to The Creative Group for being our event partner and to Studio Movie Grill for sharing your amazing space with us!