If you missed last week's event, we kind of feel sorry for you. Danielle Evan's talk was incredible, inspiring and filled with lots laughs and some pretty sick dance moves. What can we say? She left us hungry for more (pun intended).
Our board members also worked their little butts off to put together a pretty amazing silent auction. From a 50 minute massage at OM Spa to a 1-year Adobe Creative Suite subscription, there was something for everyone!
In case you've been living under a rock or don't follow us on social media, which you totally should, here's why Danielle is so awesome. Danielle is a visual punner and lettering artist currently living in Columbus, Ohio.  She combines lettering, photography and dad jokes to create food typography and continues to blaze the niche's breadcrumb trails. Her work is a clever marriage of design and artful arrangement– approachable, tongue-in-cheeky, and hailed internationally as a visual feast. Since 2013 she worked with Target, Disney, American Greetings, Aria, TAZO and many more! Her work is so distinct that we guarantee you've seen it. Here are just a few examples of what she's cooked up (pun intended, again):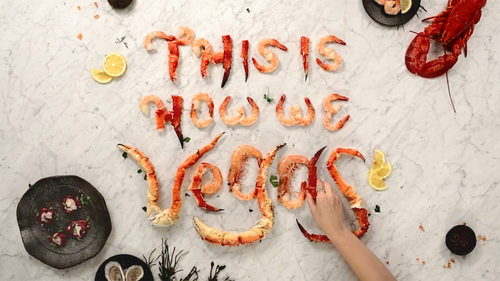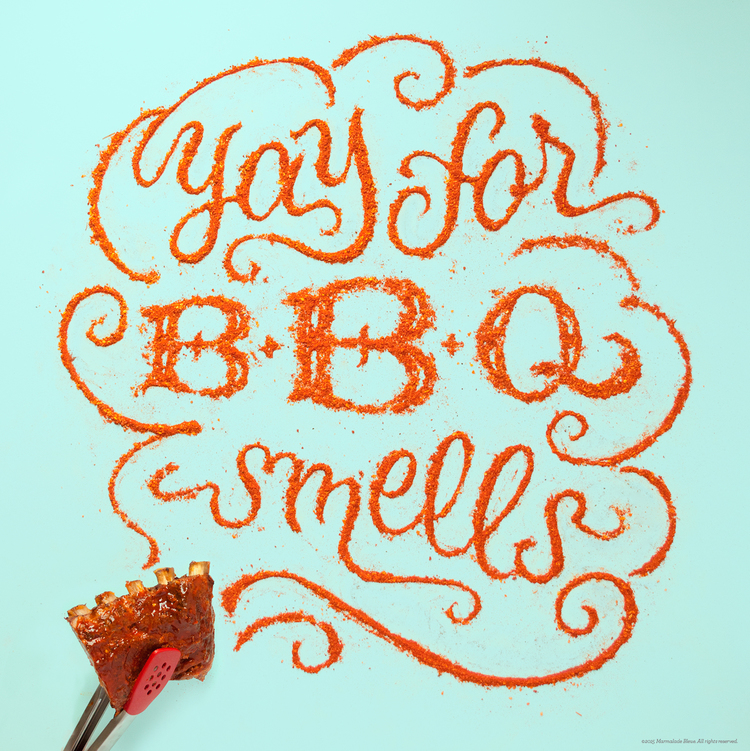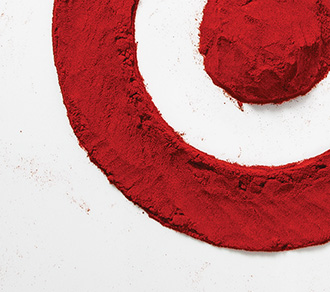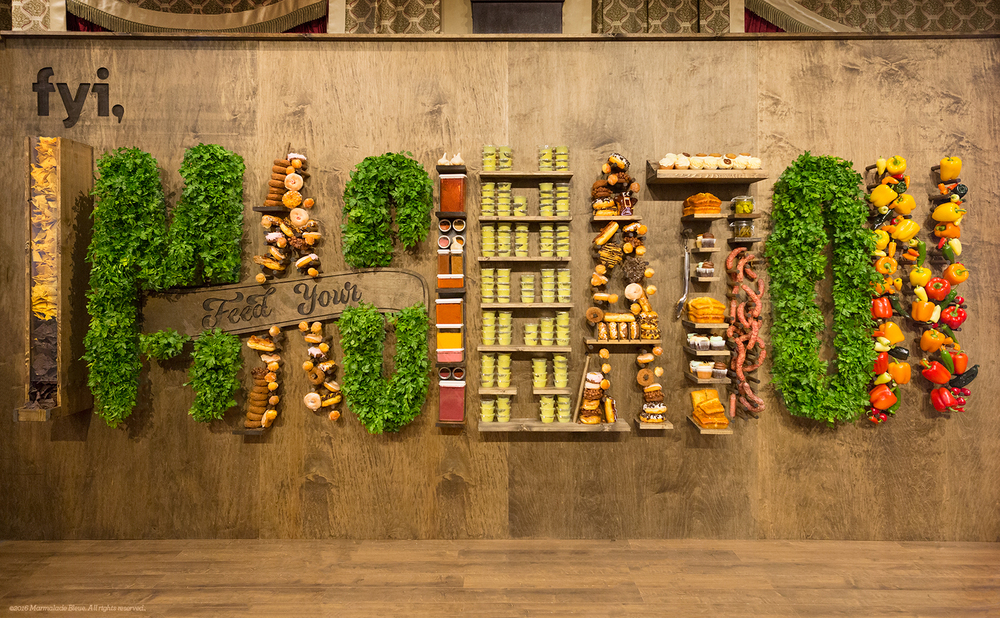 Because Danielle gave such an incredible presentation, it makes my job of recapping it for you even harder, but I'll do my best! So pull up a seat, grab a your fave drink and get ready to be inspired.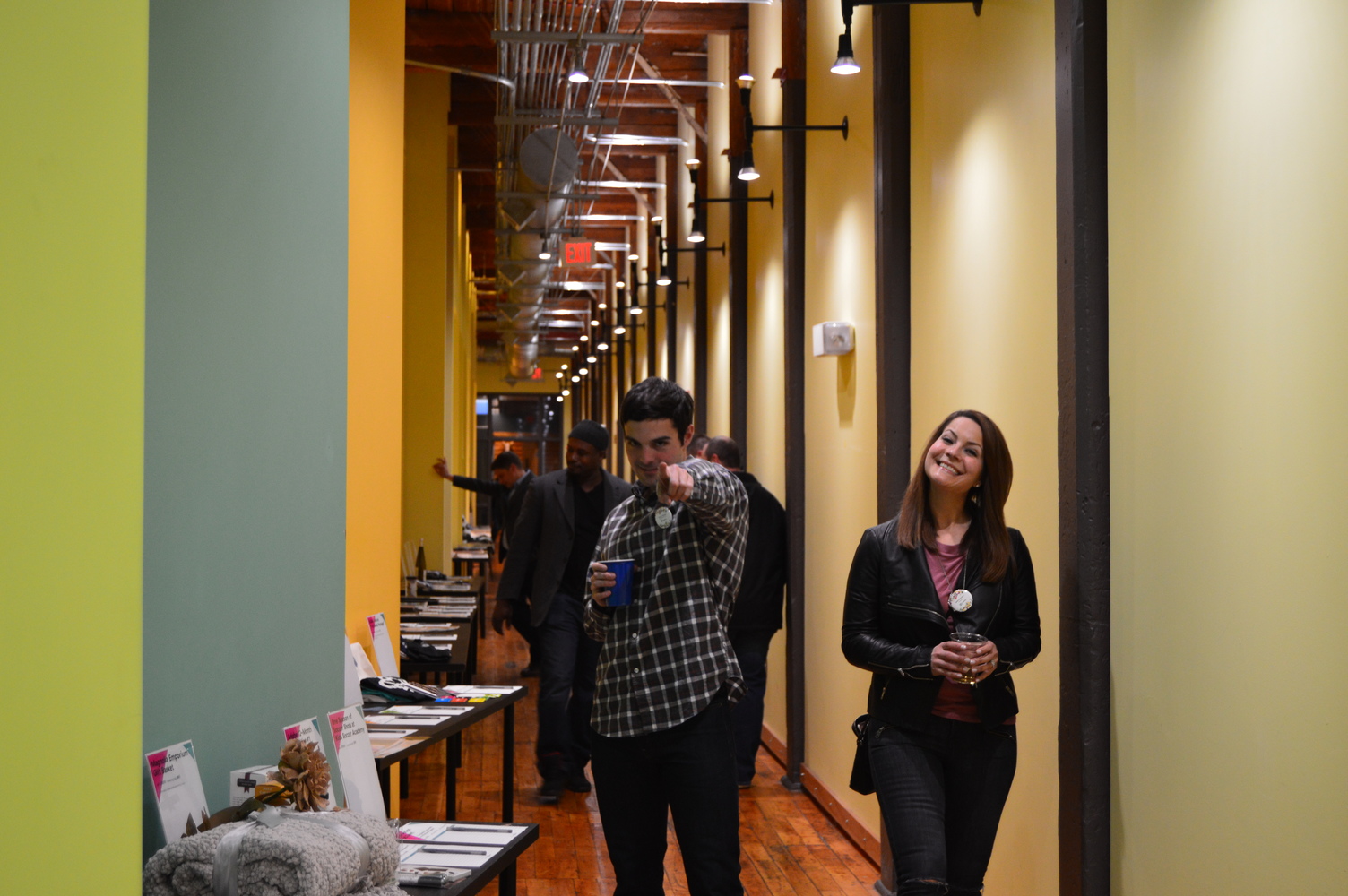 Our Financial Director, David Ferrise and President, Bree Basham really know how to pose for a pic (well, Bree at least).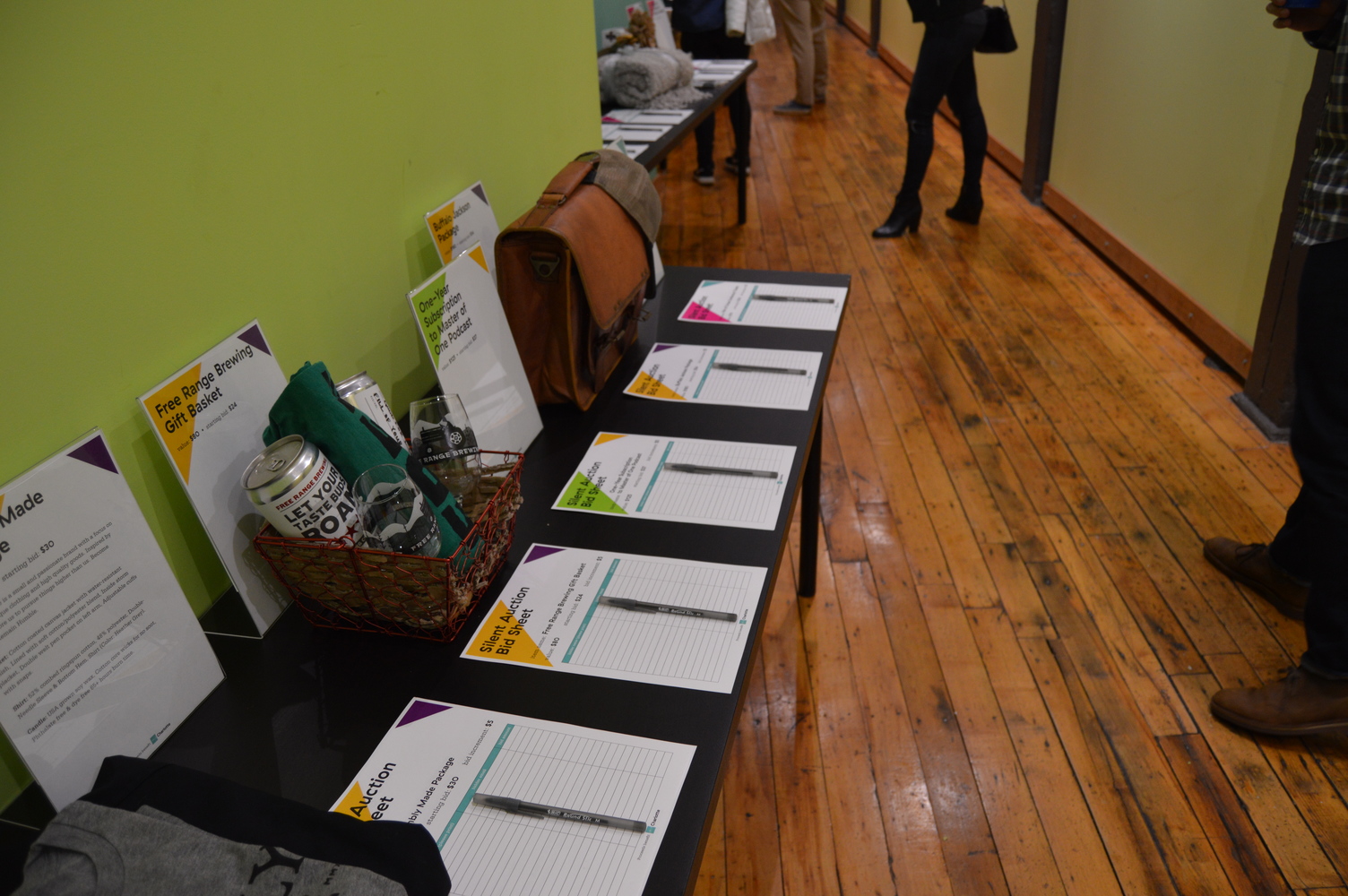 OHHHHHH!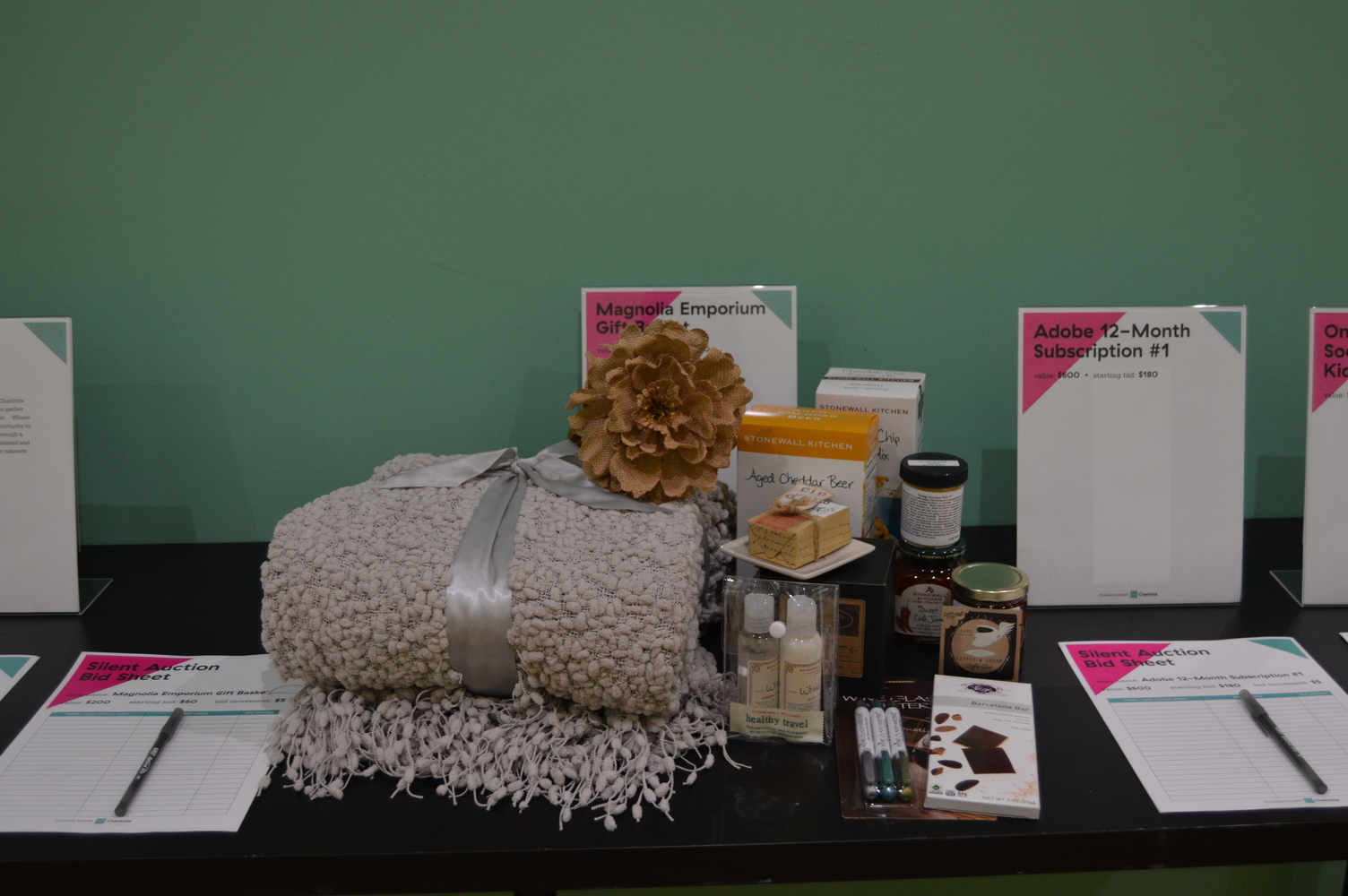 AHHHHHH!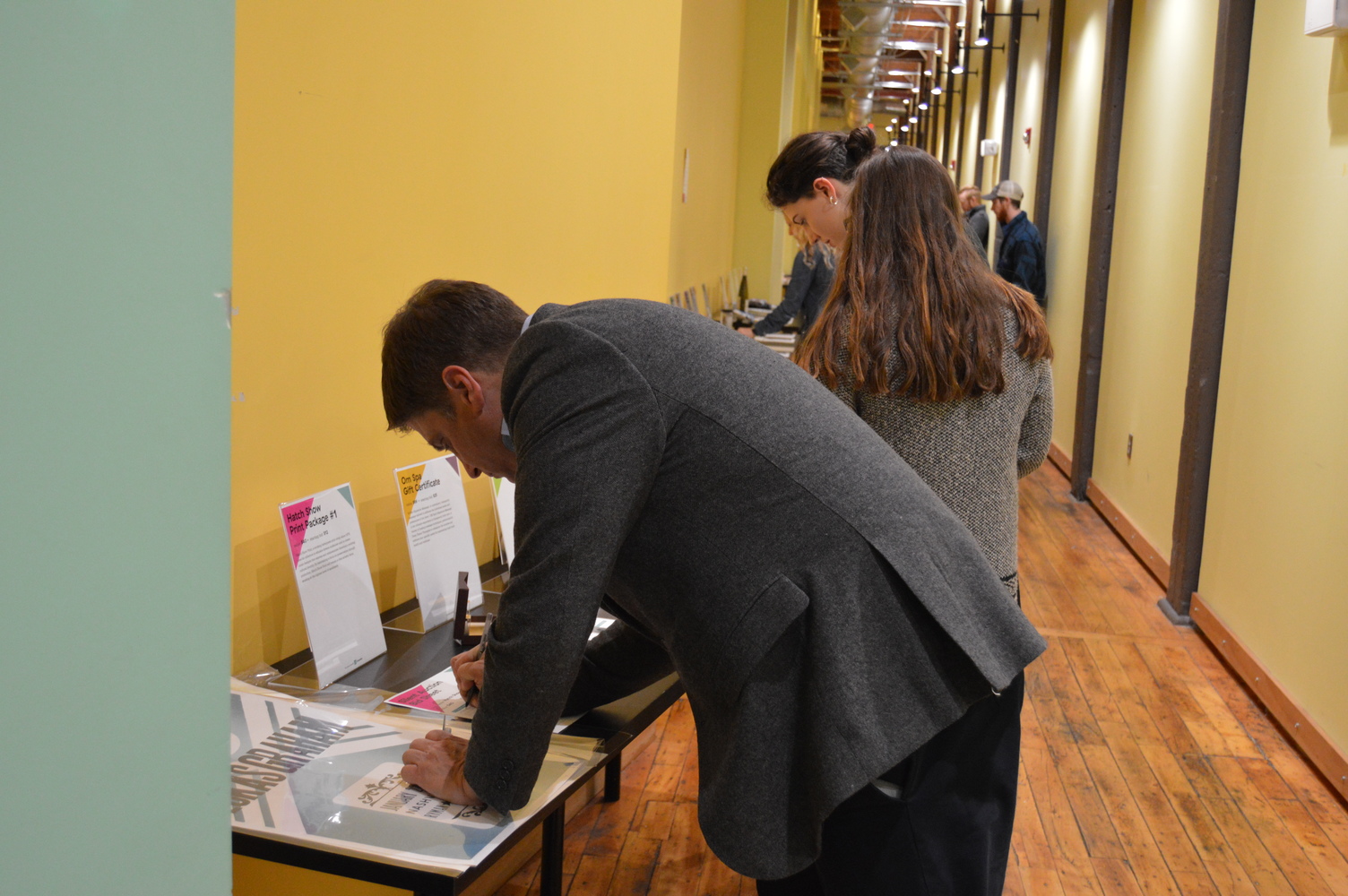 I bet this guy's thinking "Ain't nobody gonna out bid me."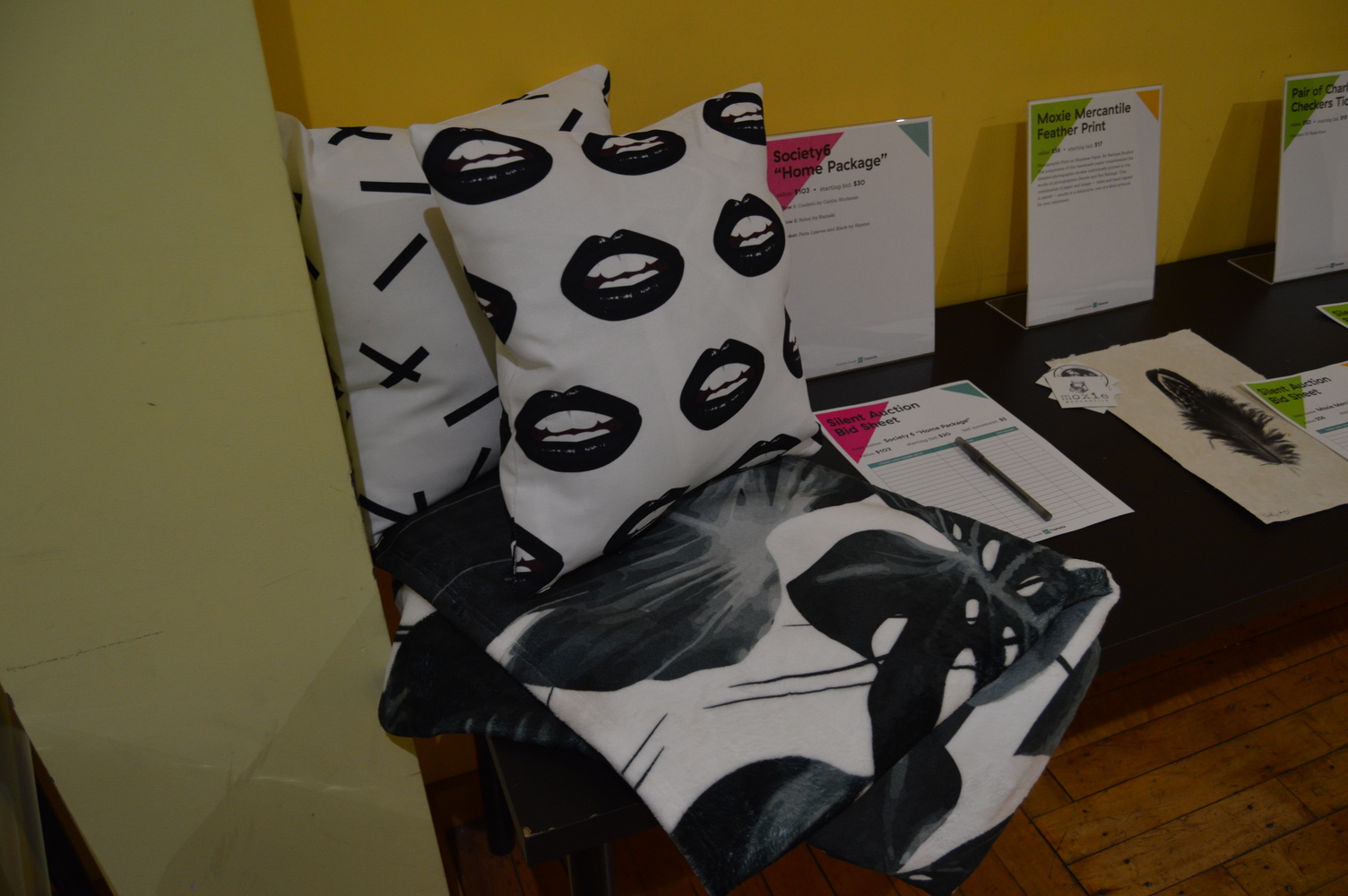 This makes you want a pillow with lips all over it, doesn't it?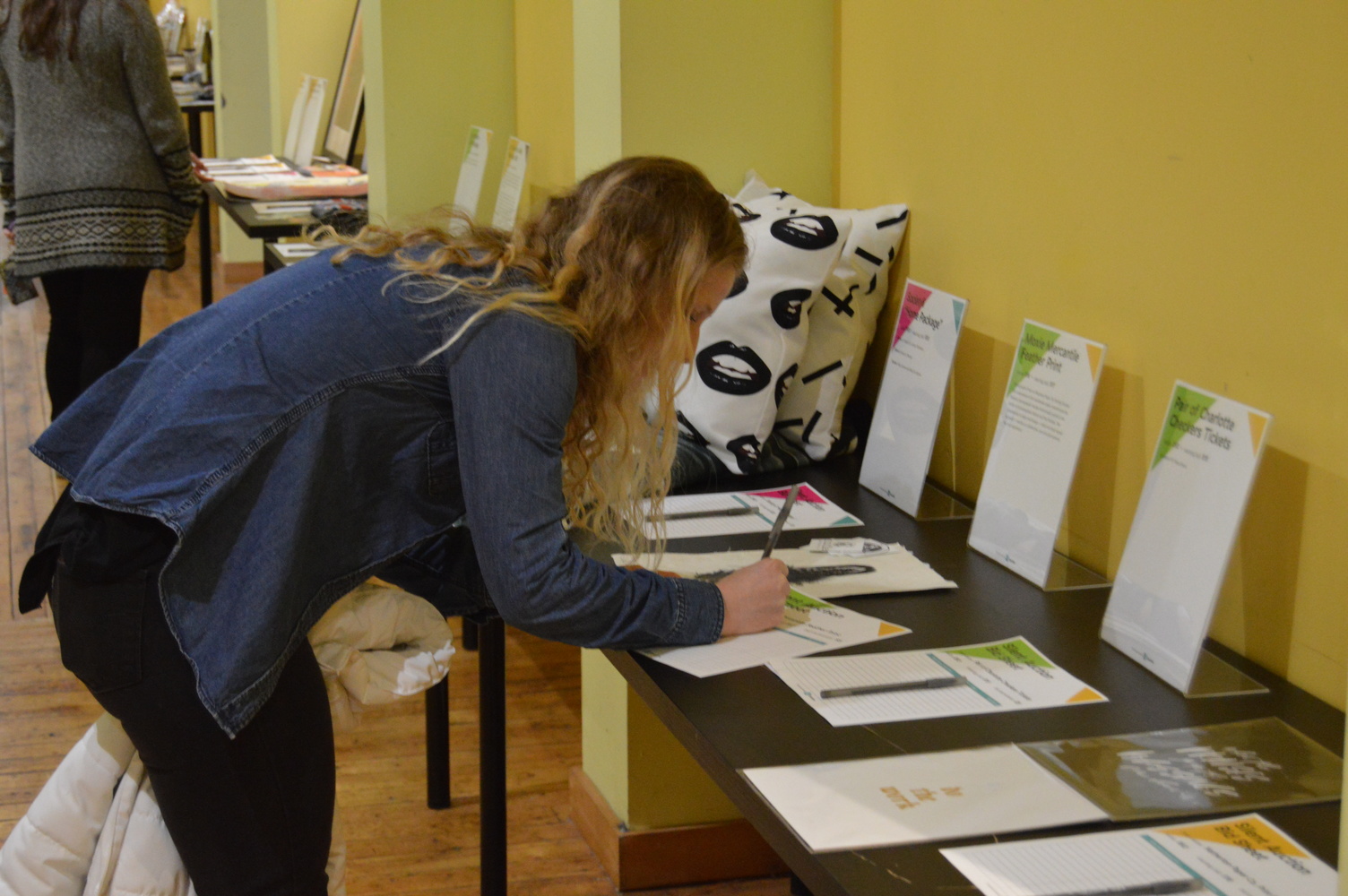 Action shot of our Programming Manager, Leigh Anne Zeitouni casting her bid.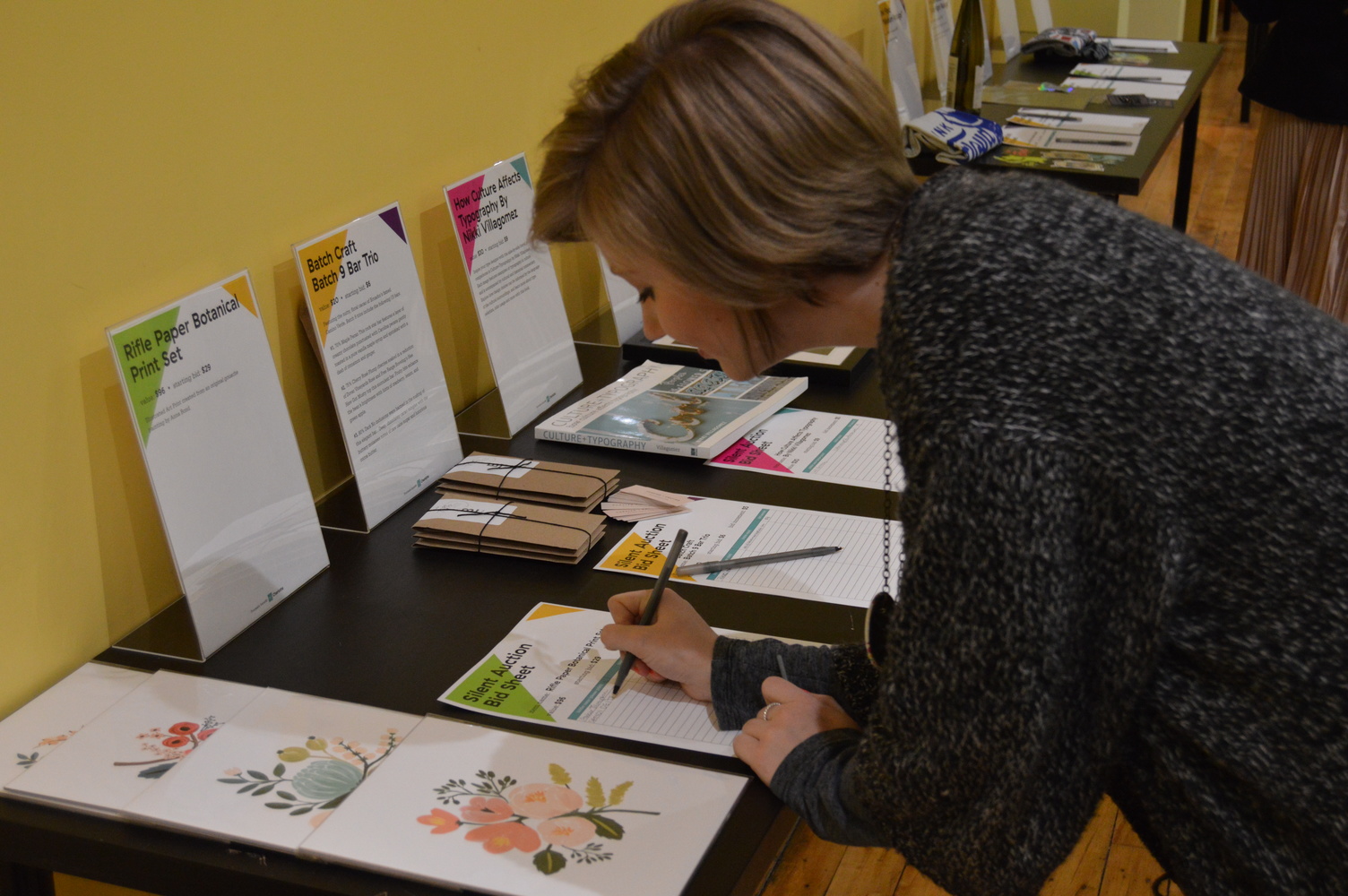 Spoiler: You bet your bottom dollar she got those Rifle Paper Co. Prints!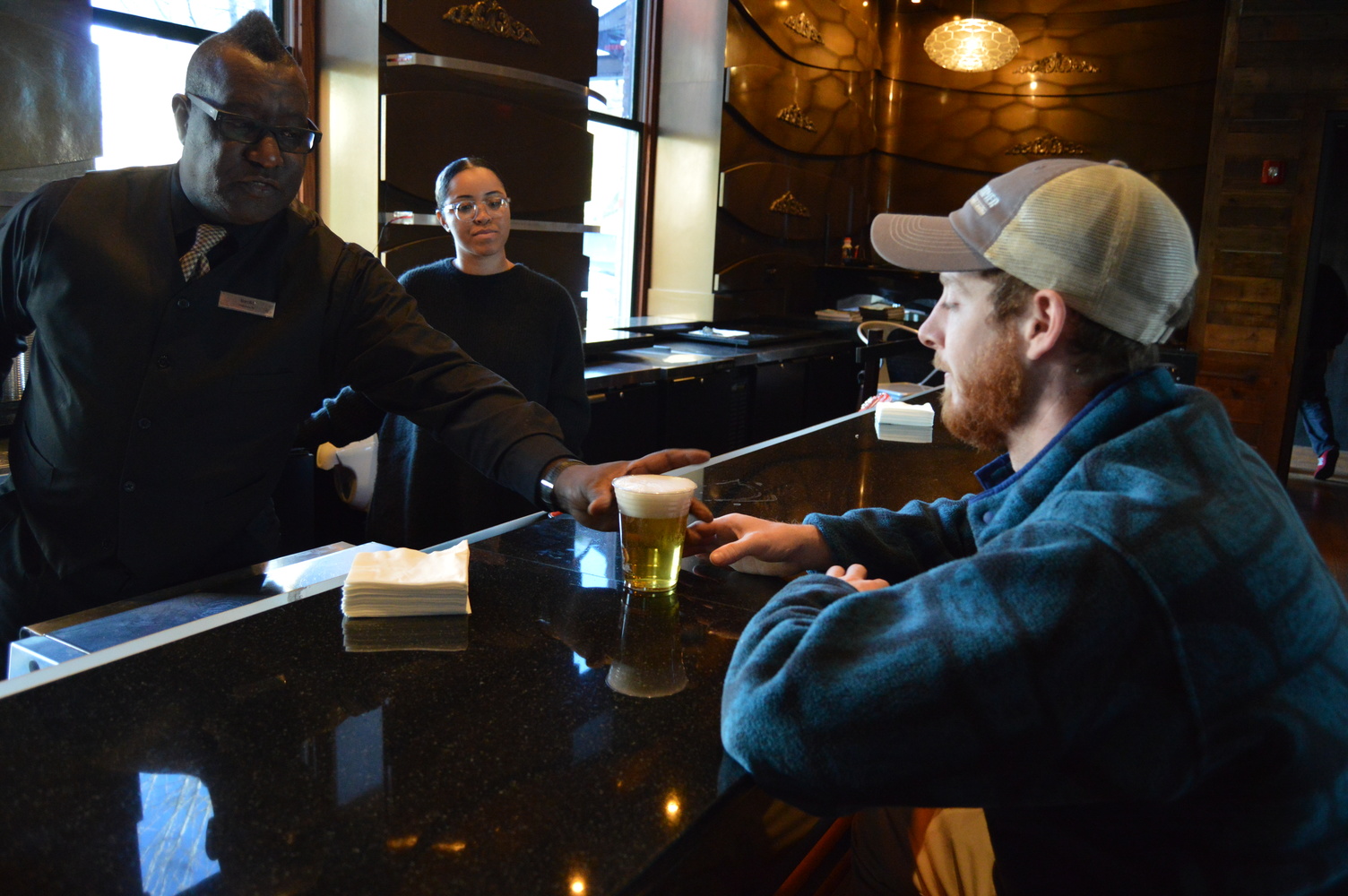 Where there's an AIGA event, there's usually beer and wine near by.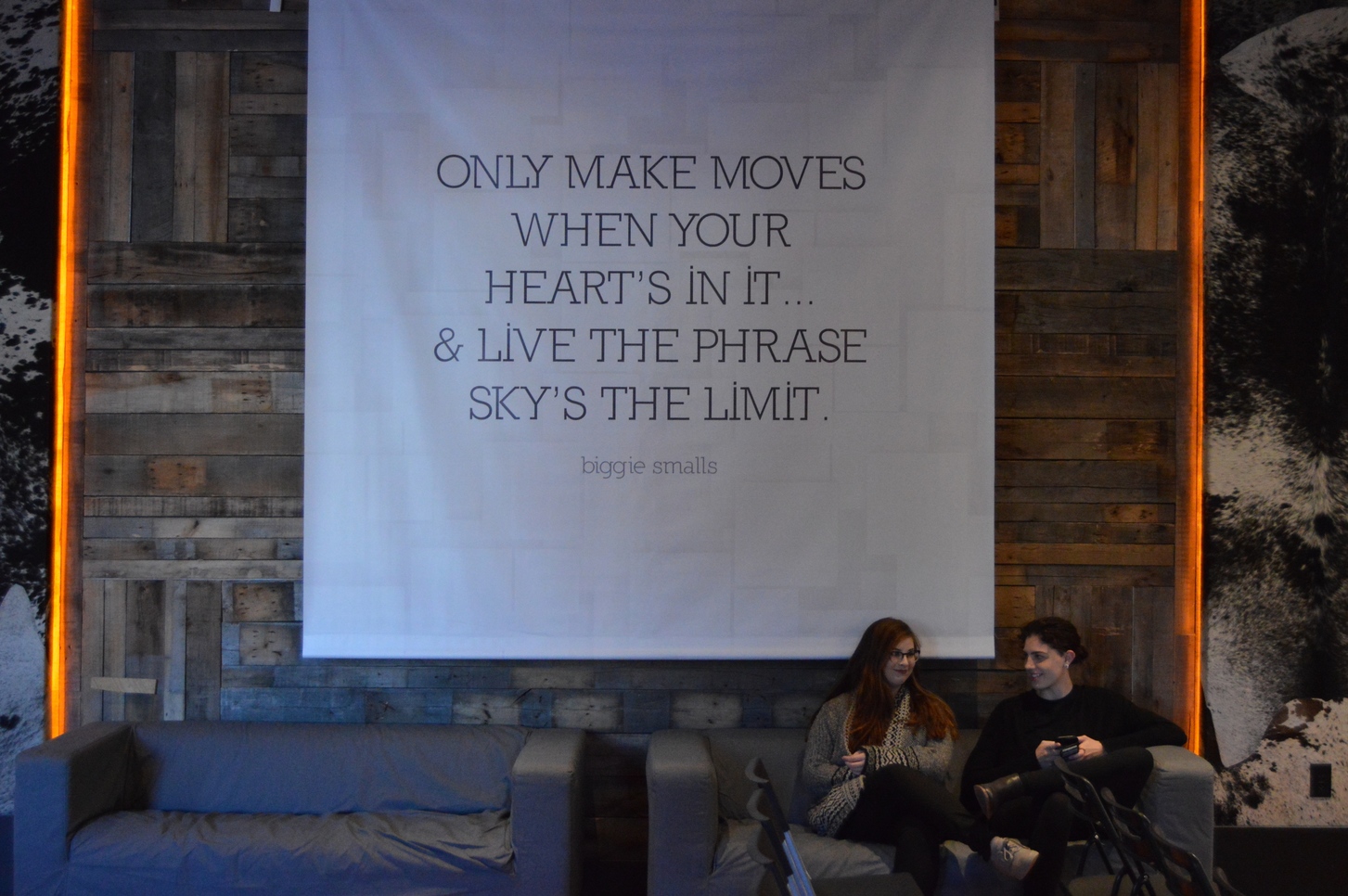 Total candid pic.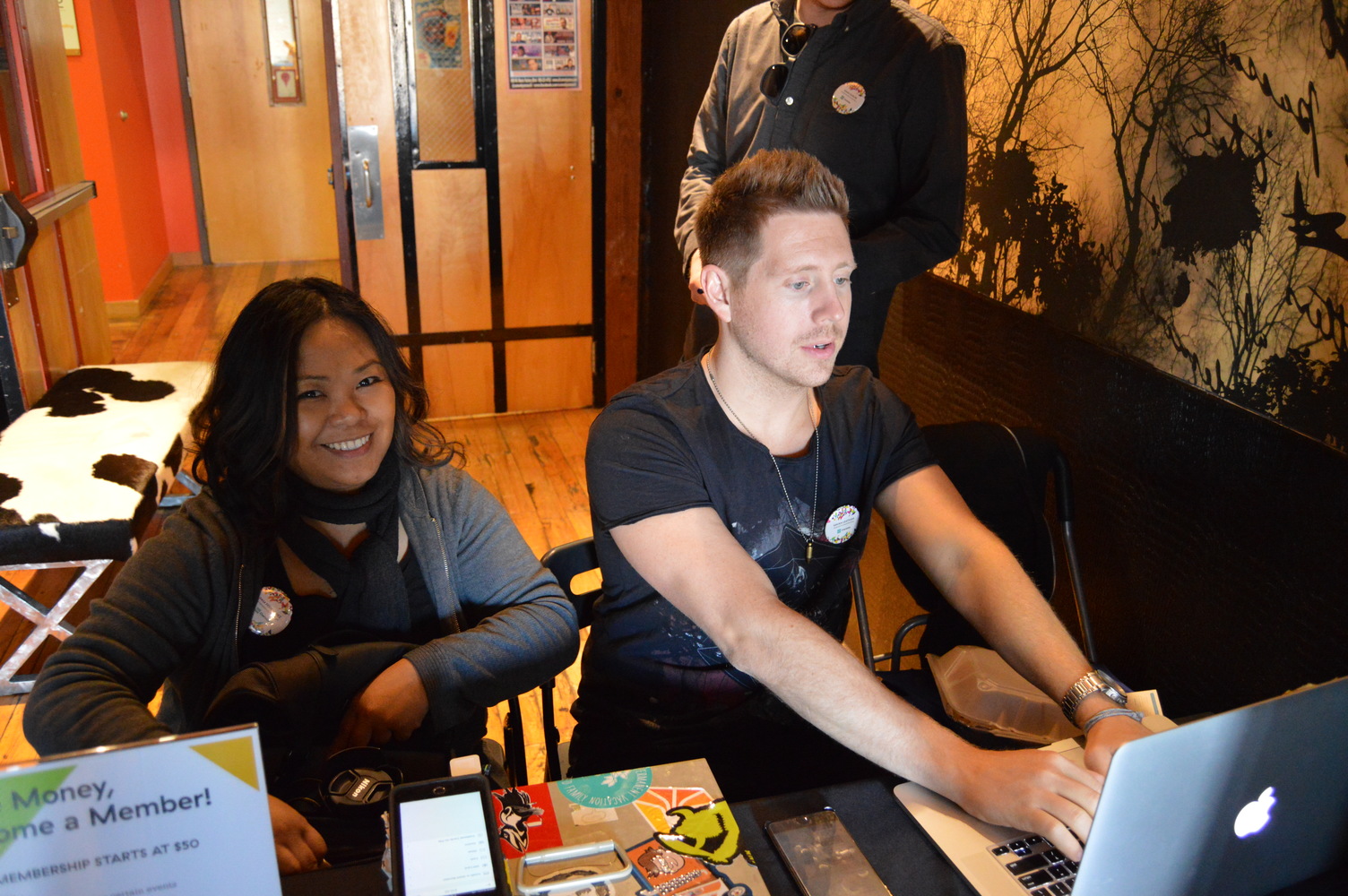 Programming Manager Pam Fernandez and Membership Director Gavan Leatham checking everyone in.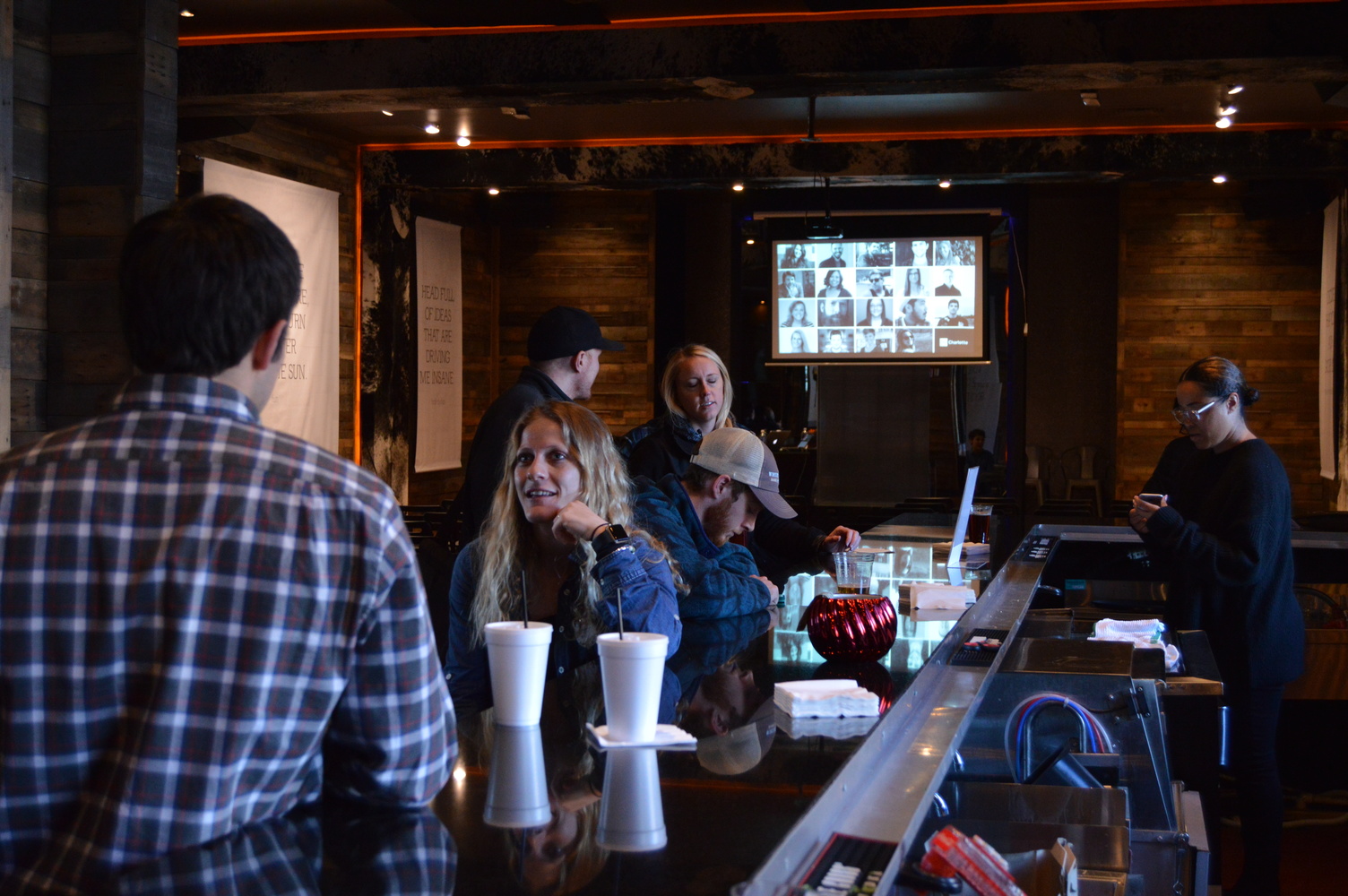 Chatting it up before Danielle Evans speaks!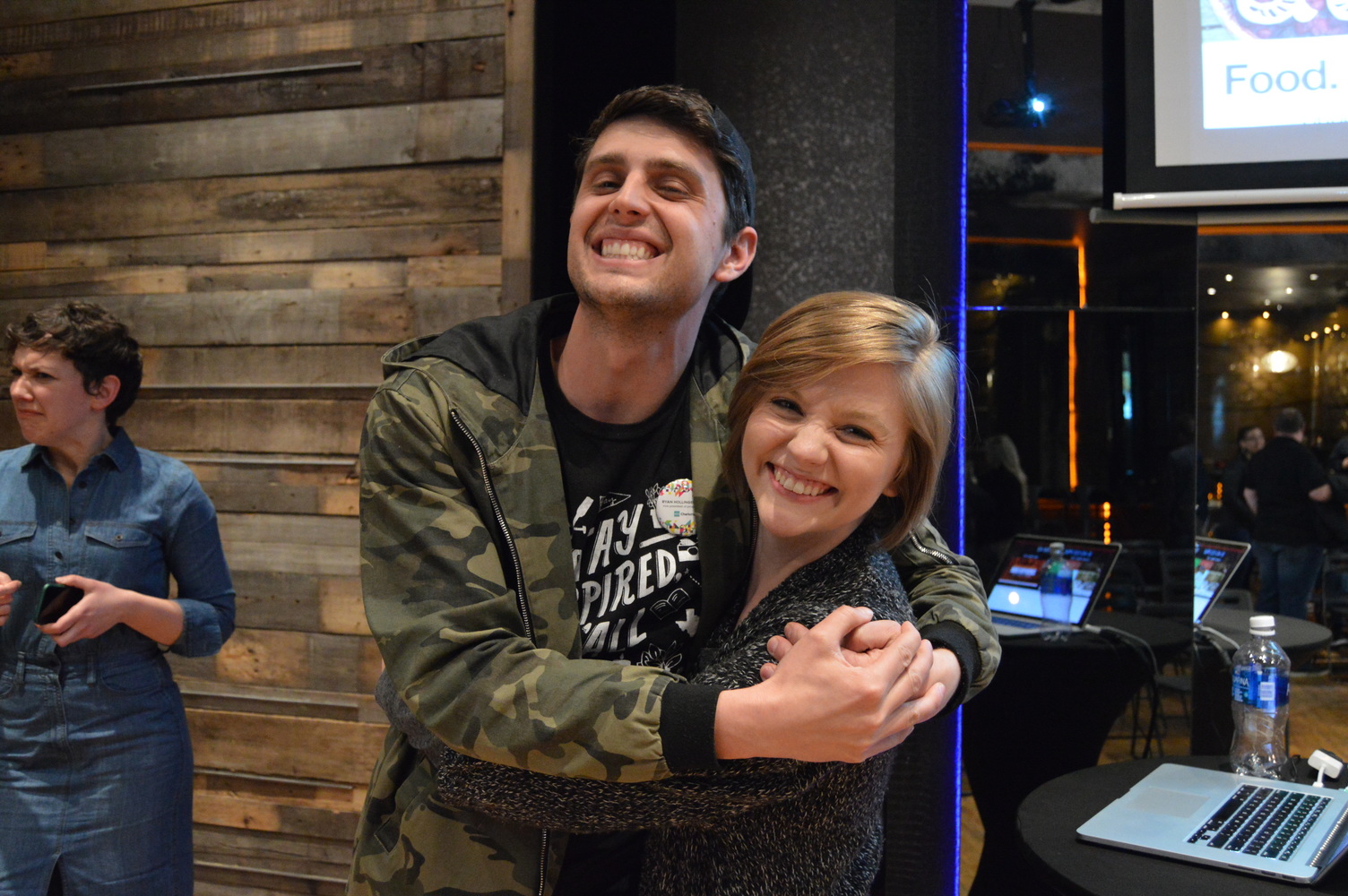 Cute pic of our VP of Programming, Ryan Hollingworth and VP of Communications, Sandi Deitrich. And a totally grossed out Danielle?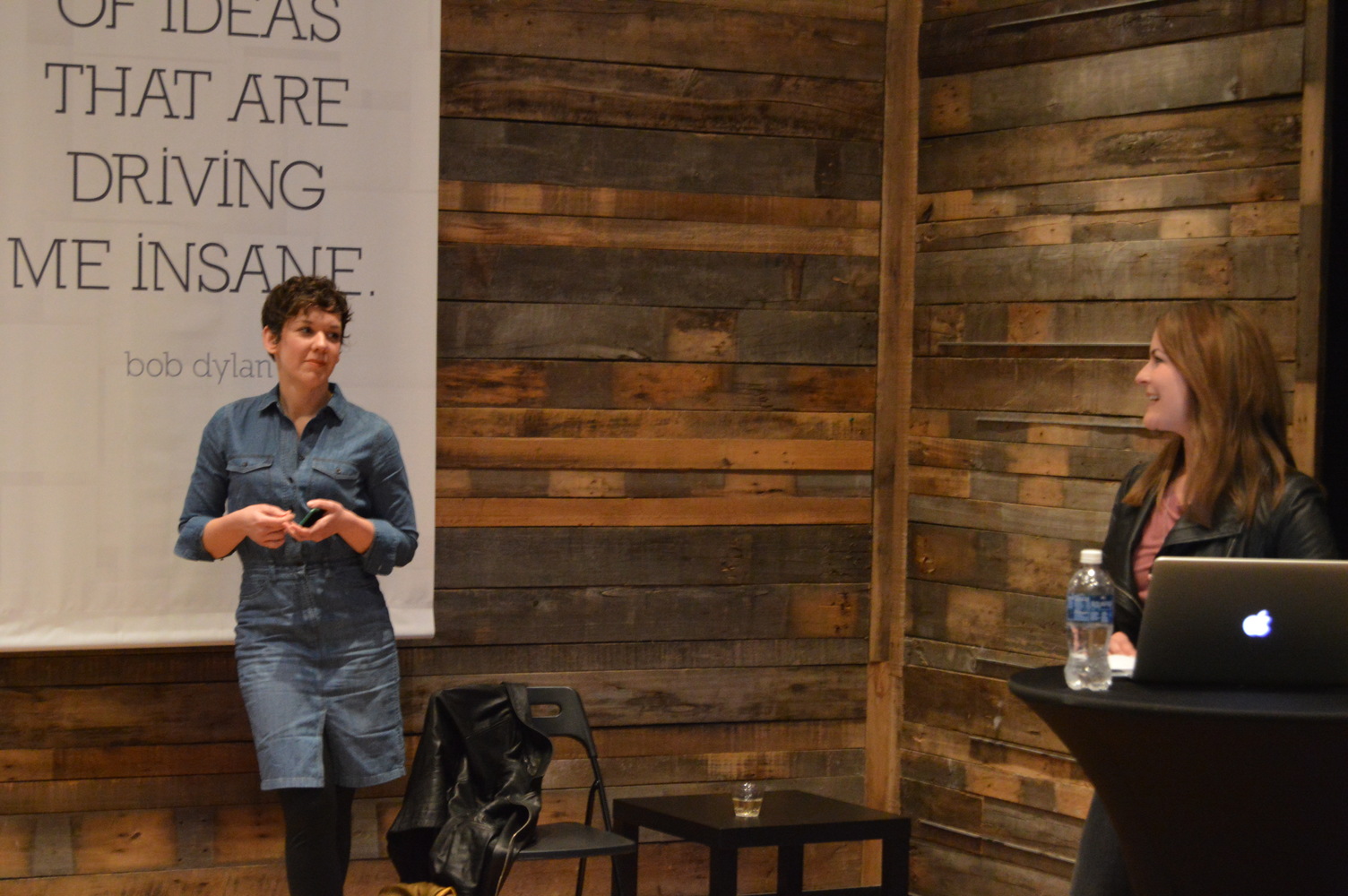 Bree introducing our special guest DANIELLE EVANS!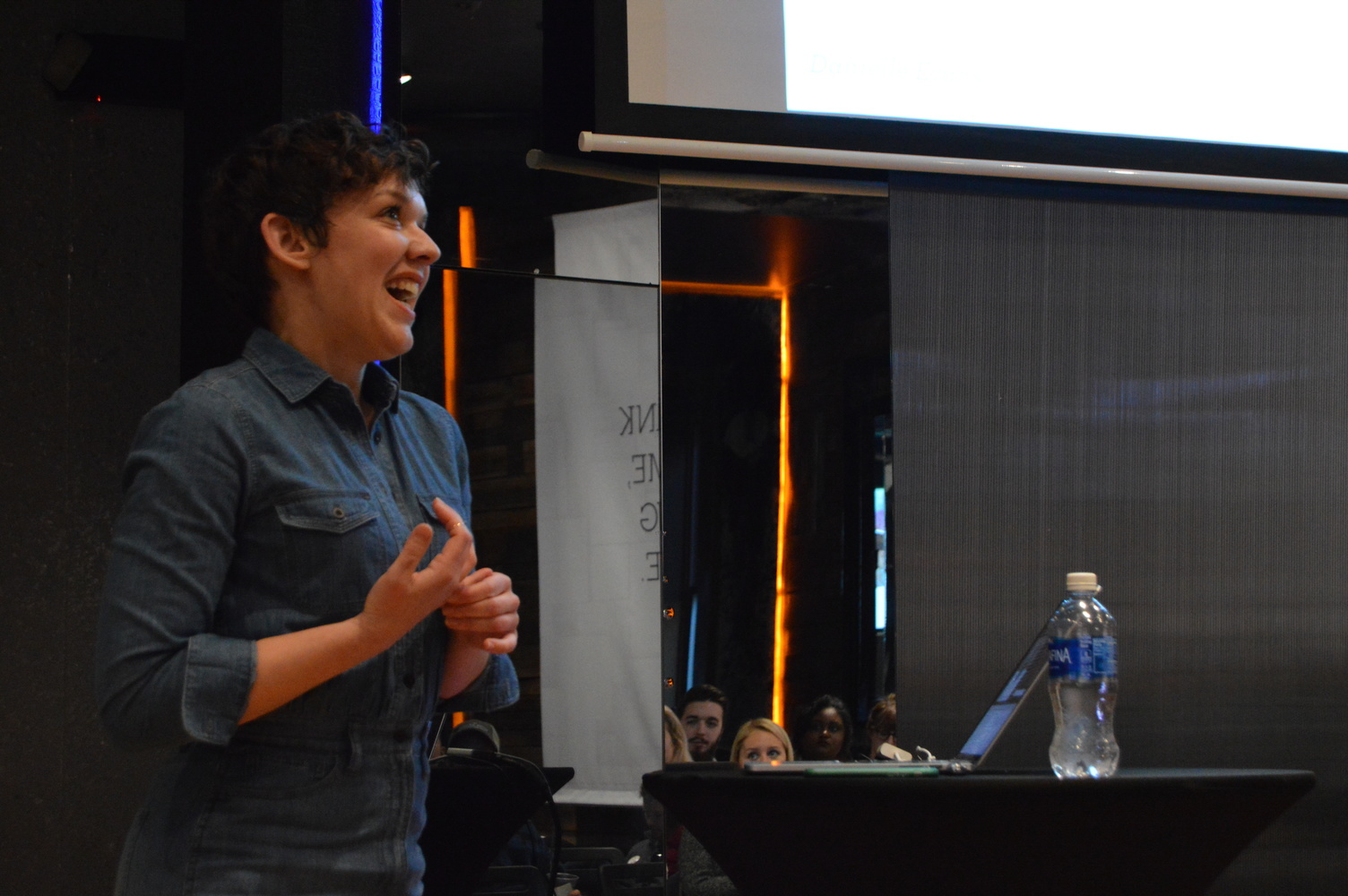 "I'm finding through all of this garbage, there are some good ideas and maybe the good ideas are not the ideas themselves, maybe it is the evocative nature of them, the emotion, the weird human connection we're having that I totally didn't intend at the time."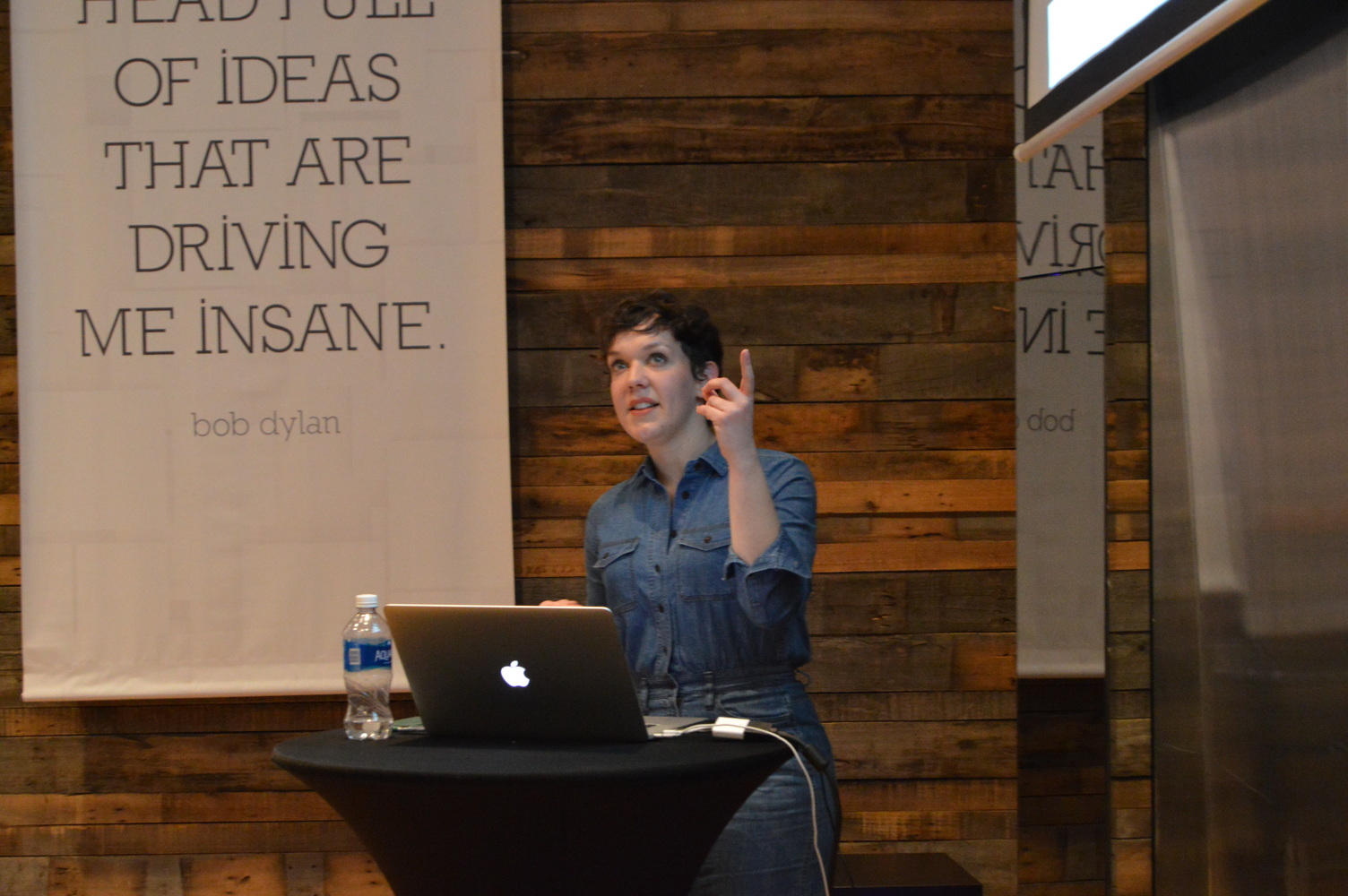 "I would encourage everyone to go back to their work and find the things that they maybe didn't quite hit the mark on, but there's still some beauty in them."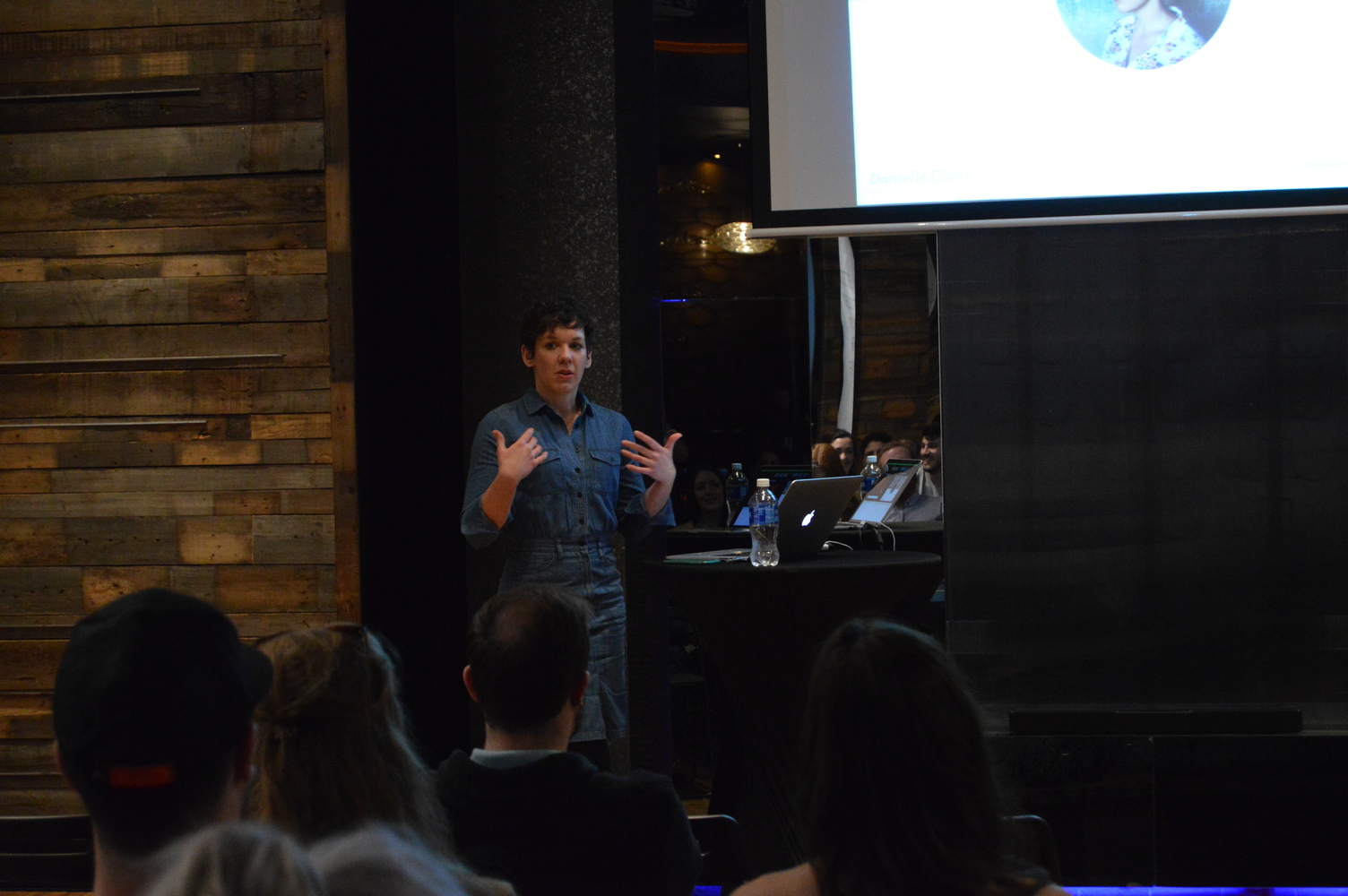 "My ideas are larger than I can produce alone and rather than running away from that, I just need to involve more people in the process. I learned very early on out of necessity to collaborate with other people."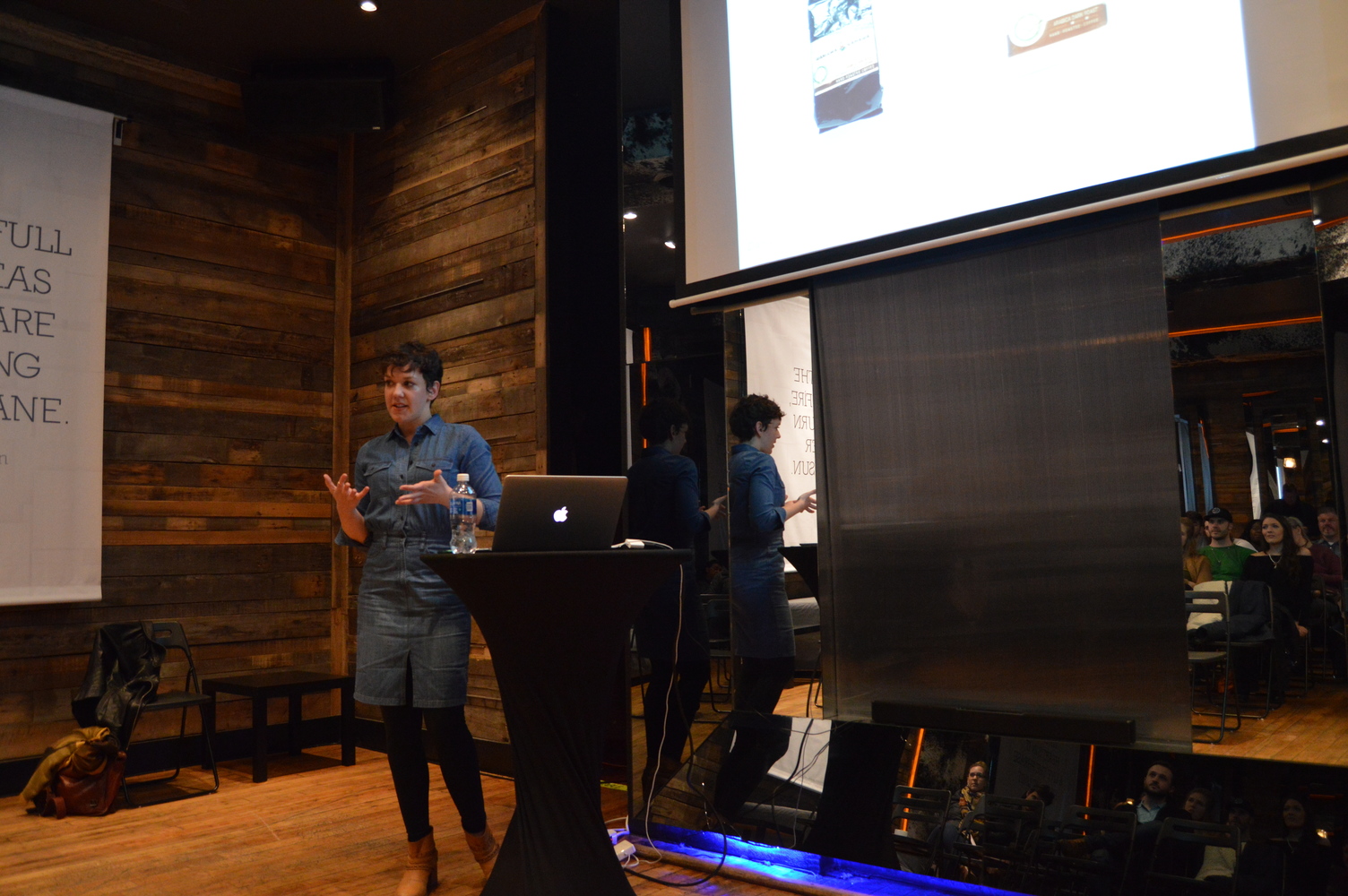 "When you impress yourself, you then have an opportunity to impress and inspire other people and I think that's where the best opportunities arise."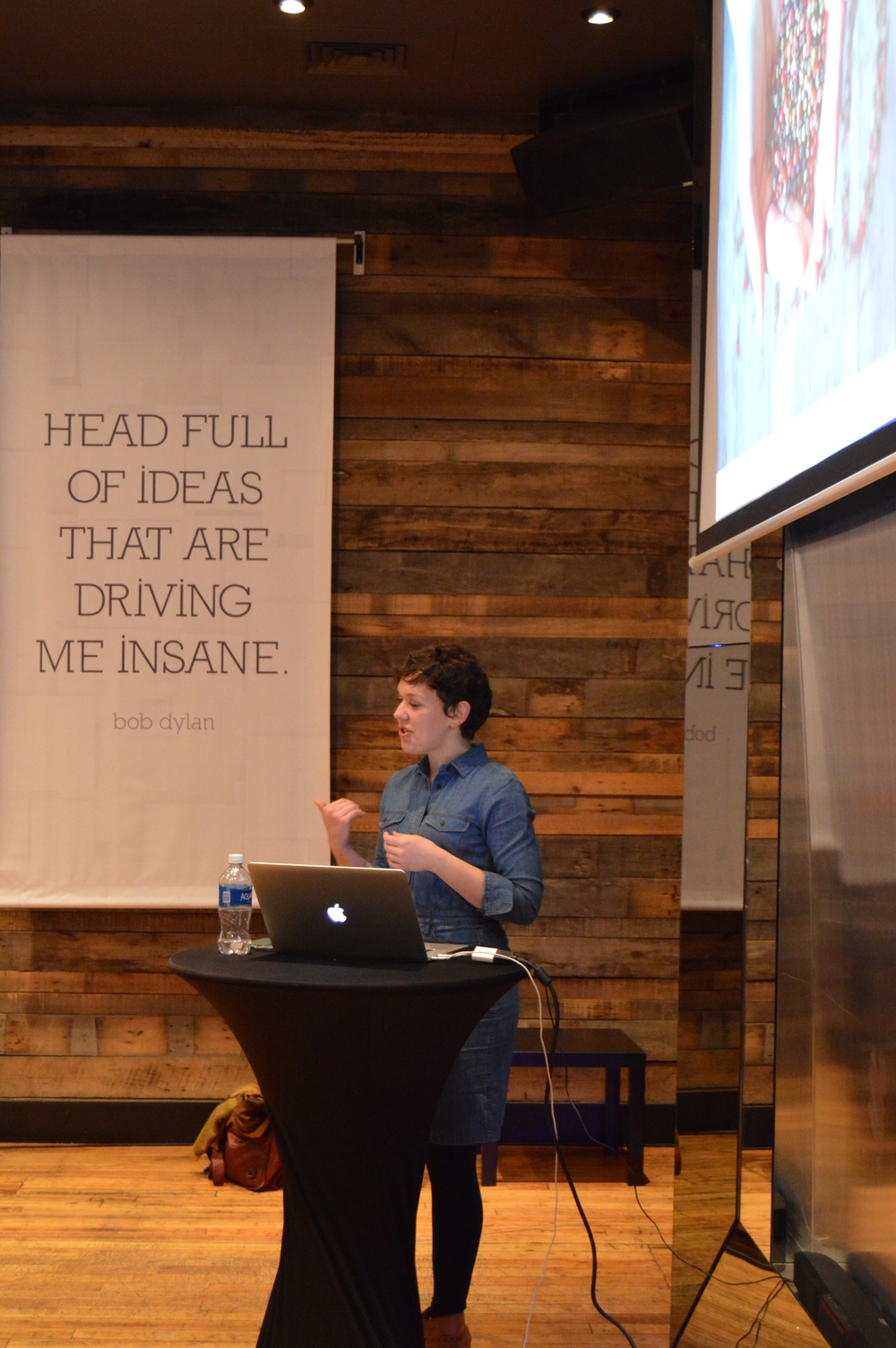 "I would encourage you to realize that you owe it to yourself to act on your ideas even if their not fully formed, even if they're not quite in a presentable state and even if you don't know entirely how they're supposed to work in the end. I think that just the simple act of sketching or opening yourself up, talking to someone about things that move you is enough to give purpose to them."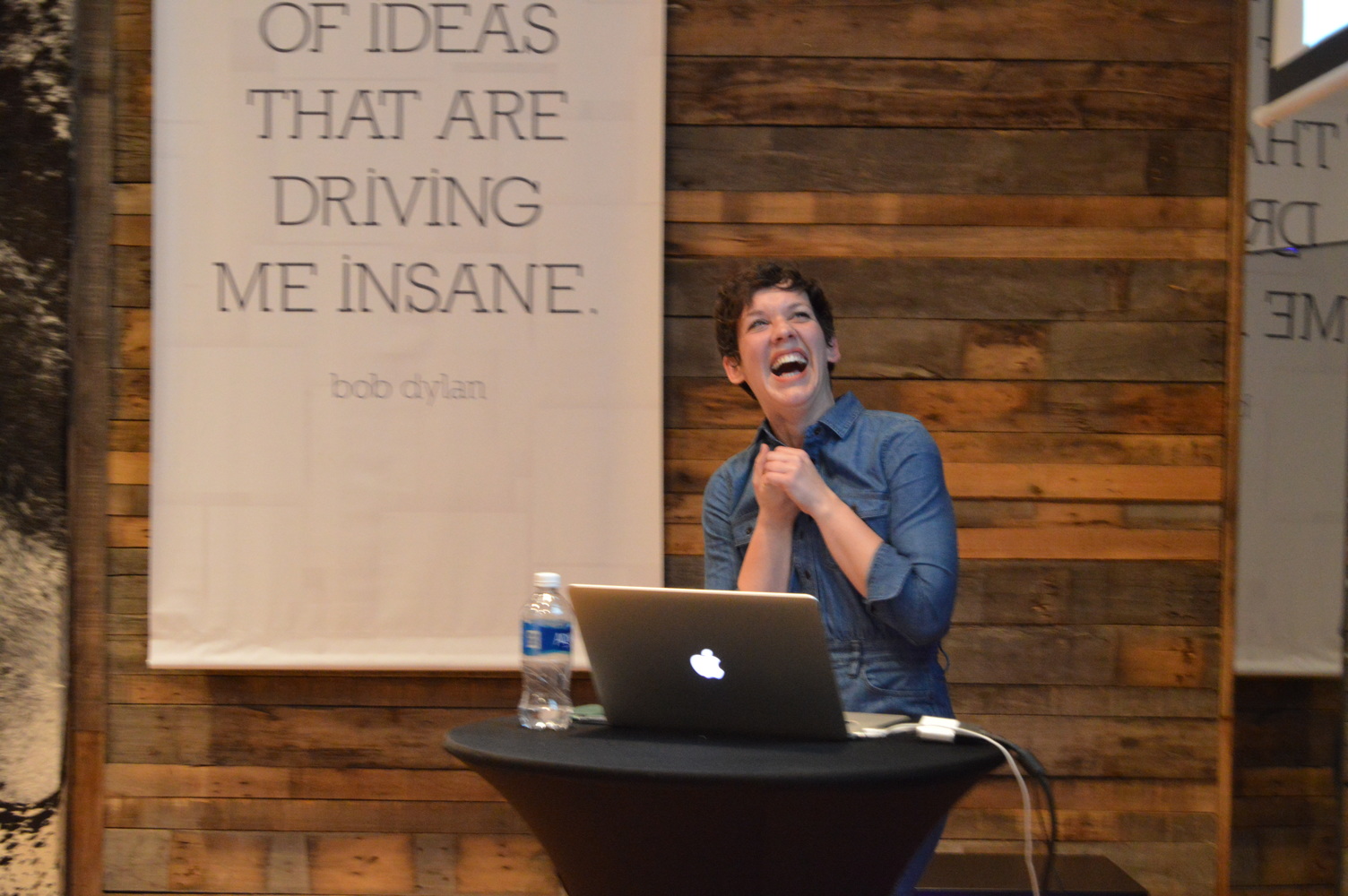 "I had a teacher that used to say 'If you don't foster the seeds of genius in yourself how will other people help them  grow?'"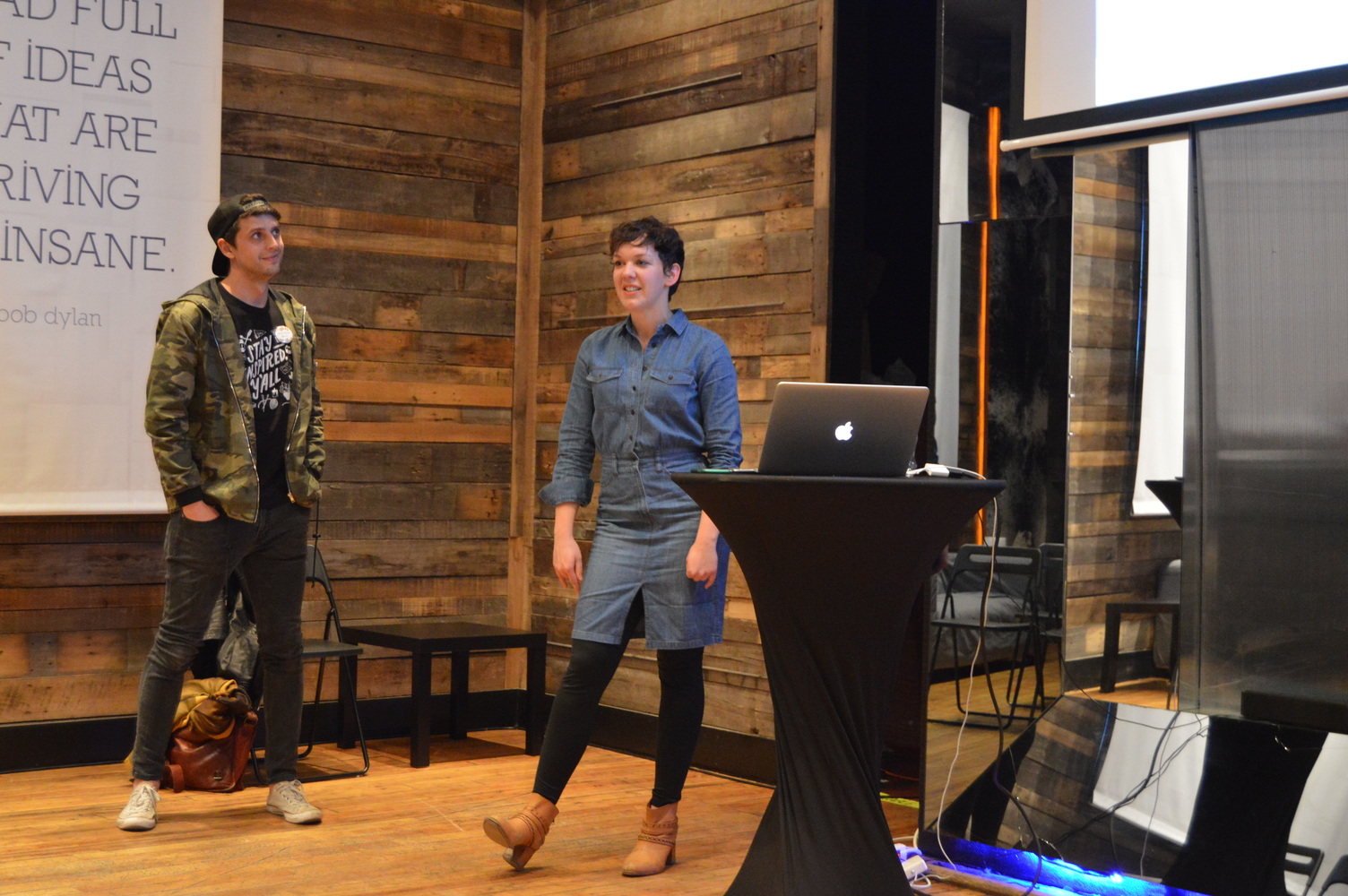 "I started realizing that these materials fight to control us in the same way that a lot of our circumstances fight to control us and we can either allow these things to cripple our imaginations and to cripple our joy or we can embrace the restriction and change and adapt."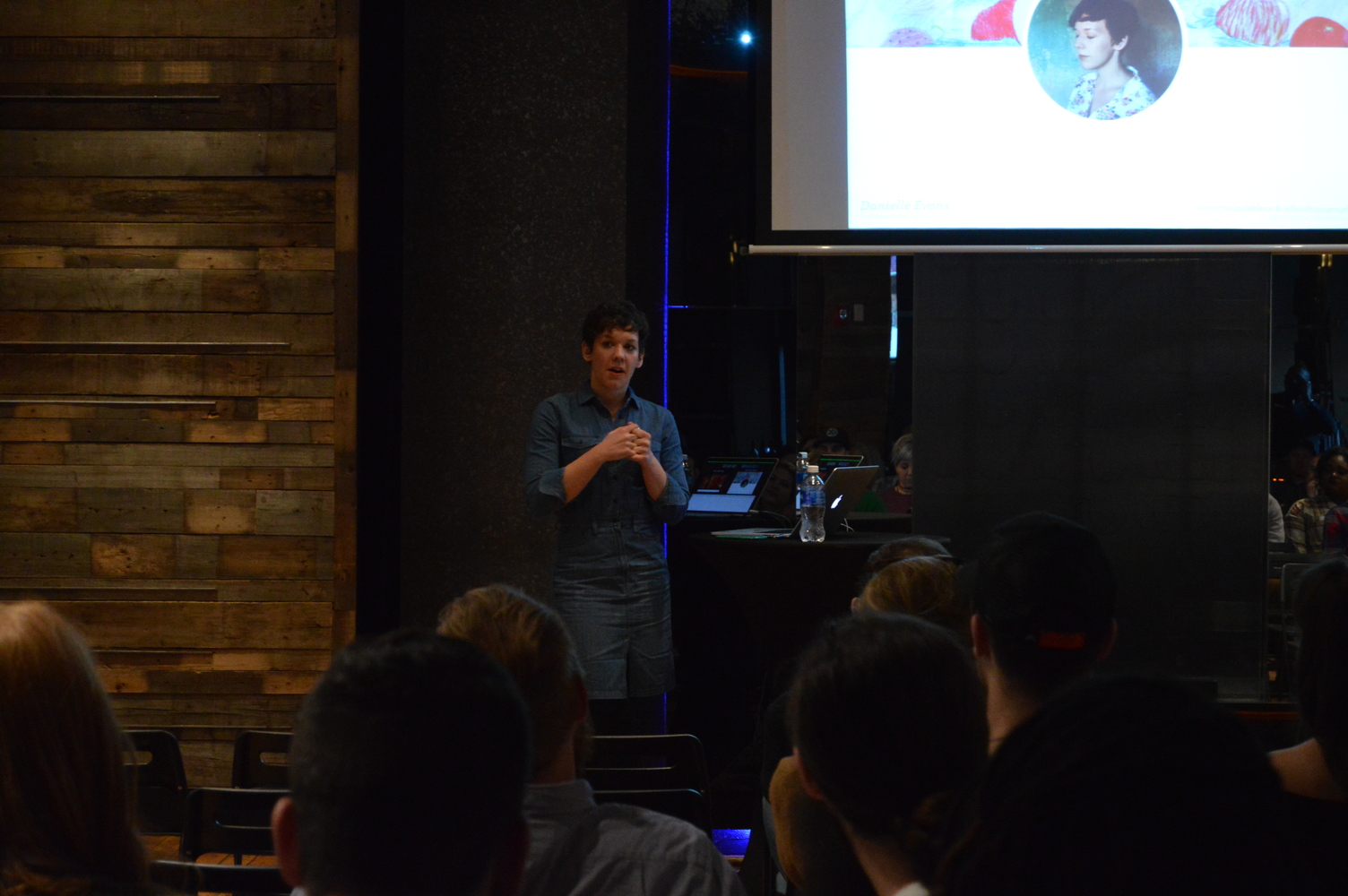 "I was doing work that I thought I should be doing, rather than the work I actually wanted to do. And the funny thing is when you spend your time doing the work you think you should do, everybody sees it and they can tell you heart's not in it and they don't want it."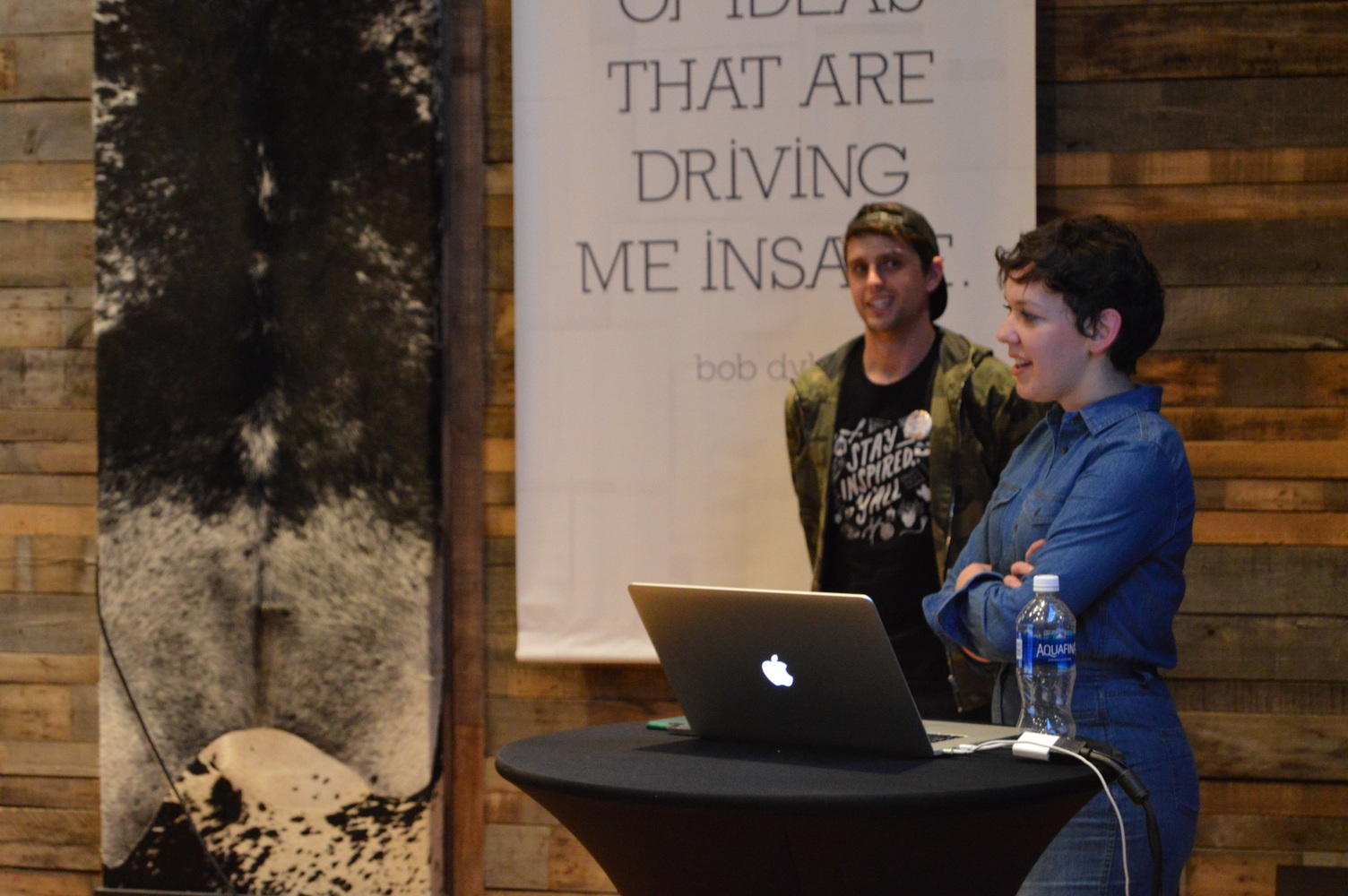 "I had to become aware of what I wanted out of my life and where I was going. And I had to be really okay with the fact that nobody else was doing it yet."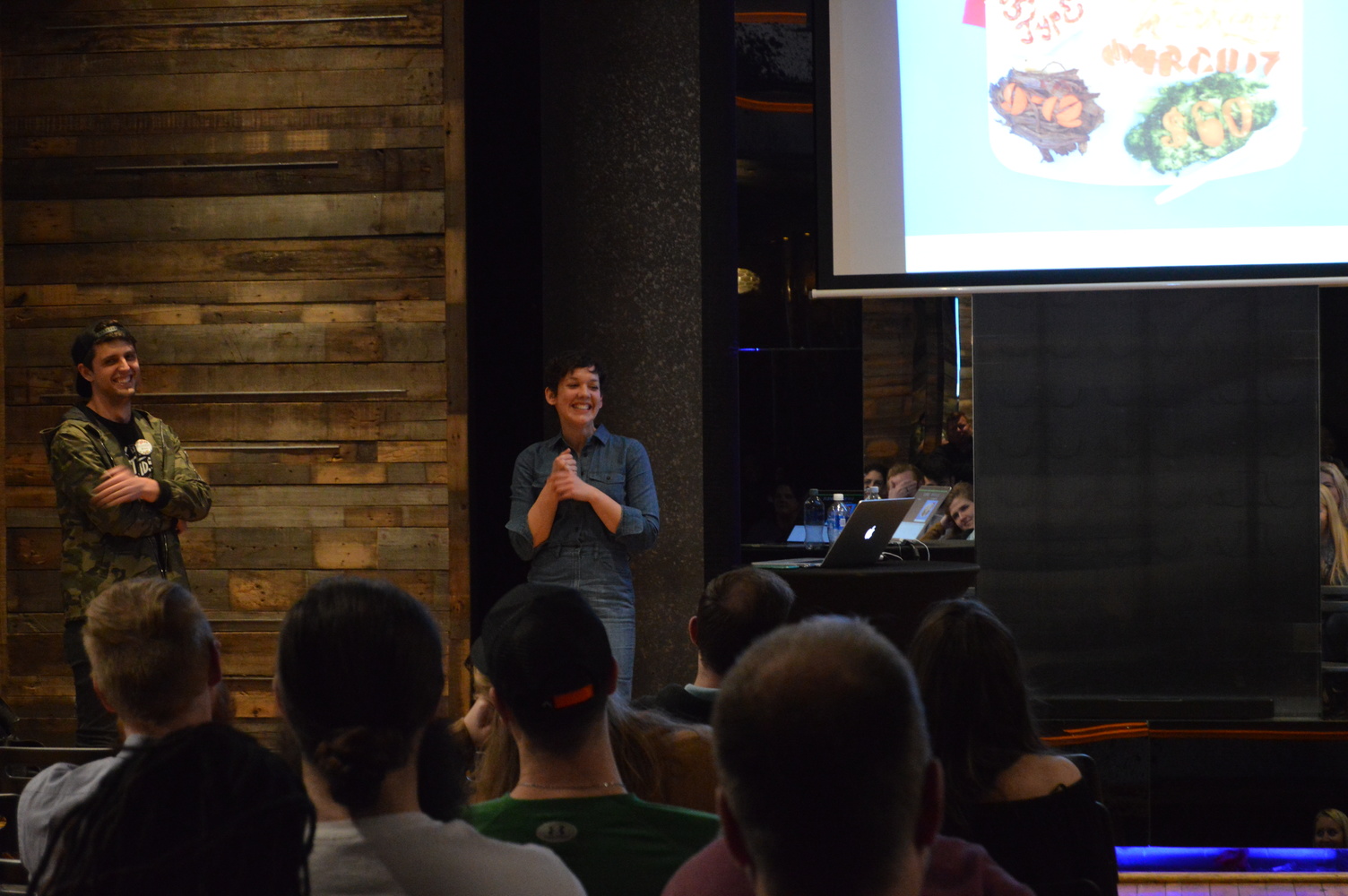 Danielle, thank you so much for coming and inspiring us all. You truly were a treat (yes, another pun totally intended) to listen to!
Want to see more of Danielle's work? Check out her website here.
Danielle was also nice enough to stick around one more day and teach Oversharing Through Food ad Object Lettering Workshop for eager participants. And boy, was it a blast! Here are a few photos from the Friday morning class: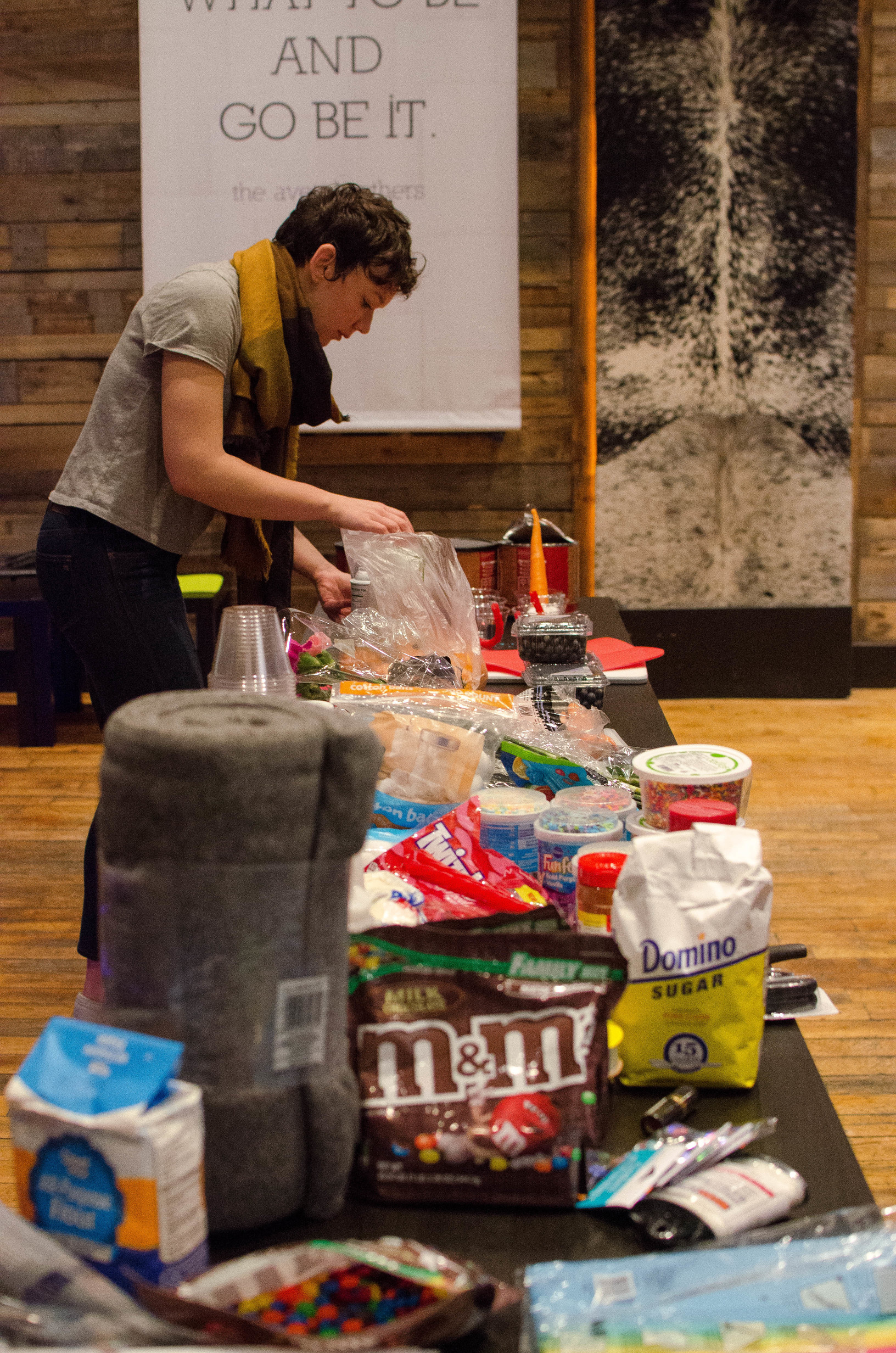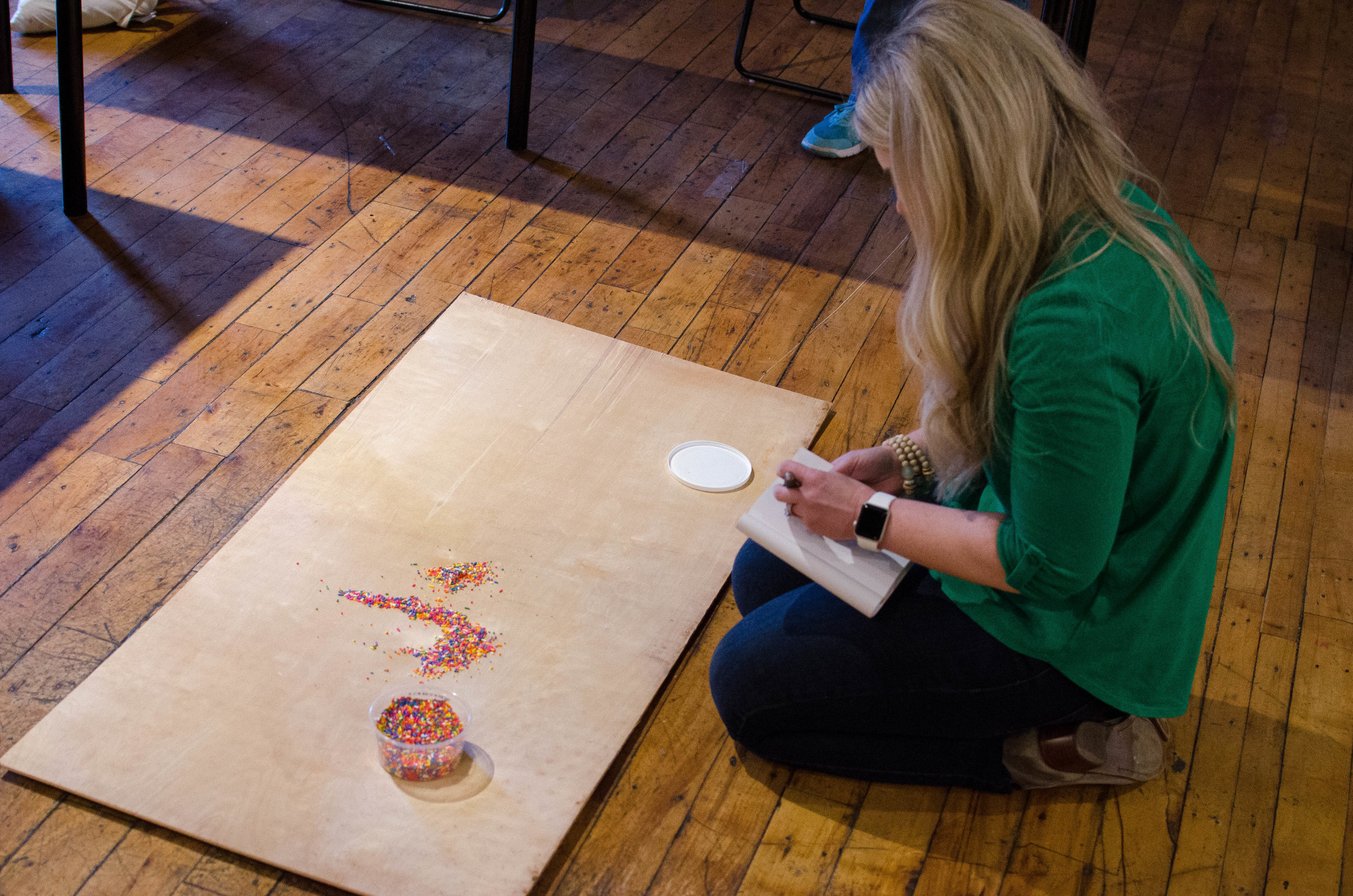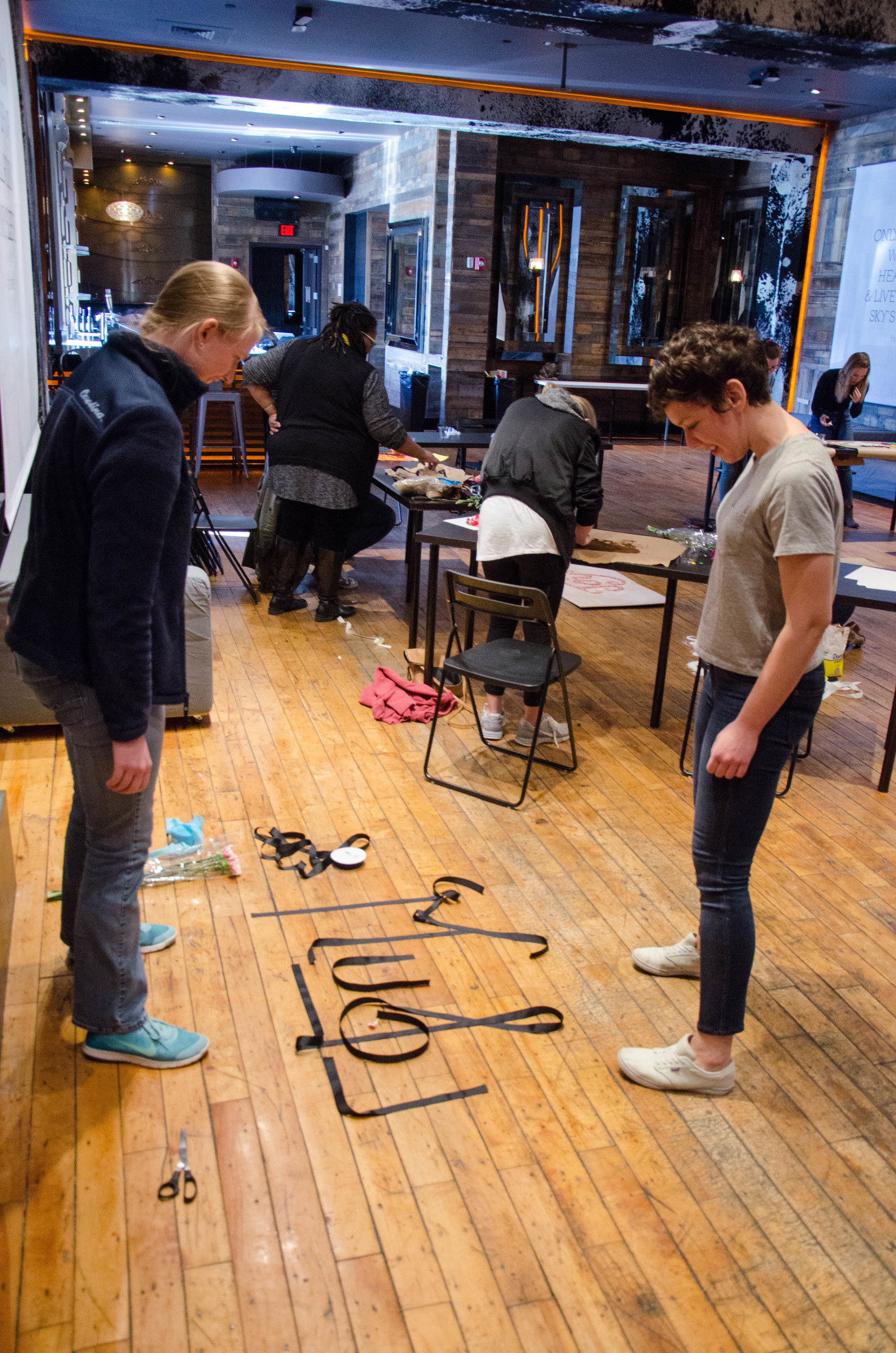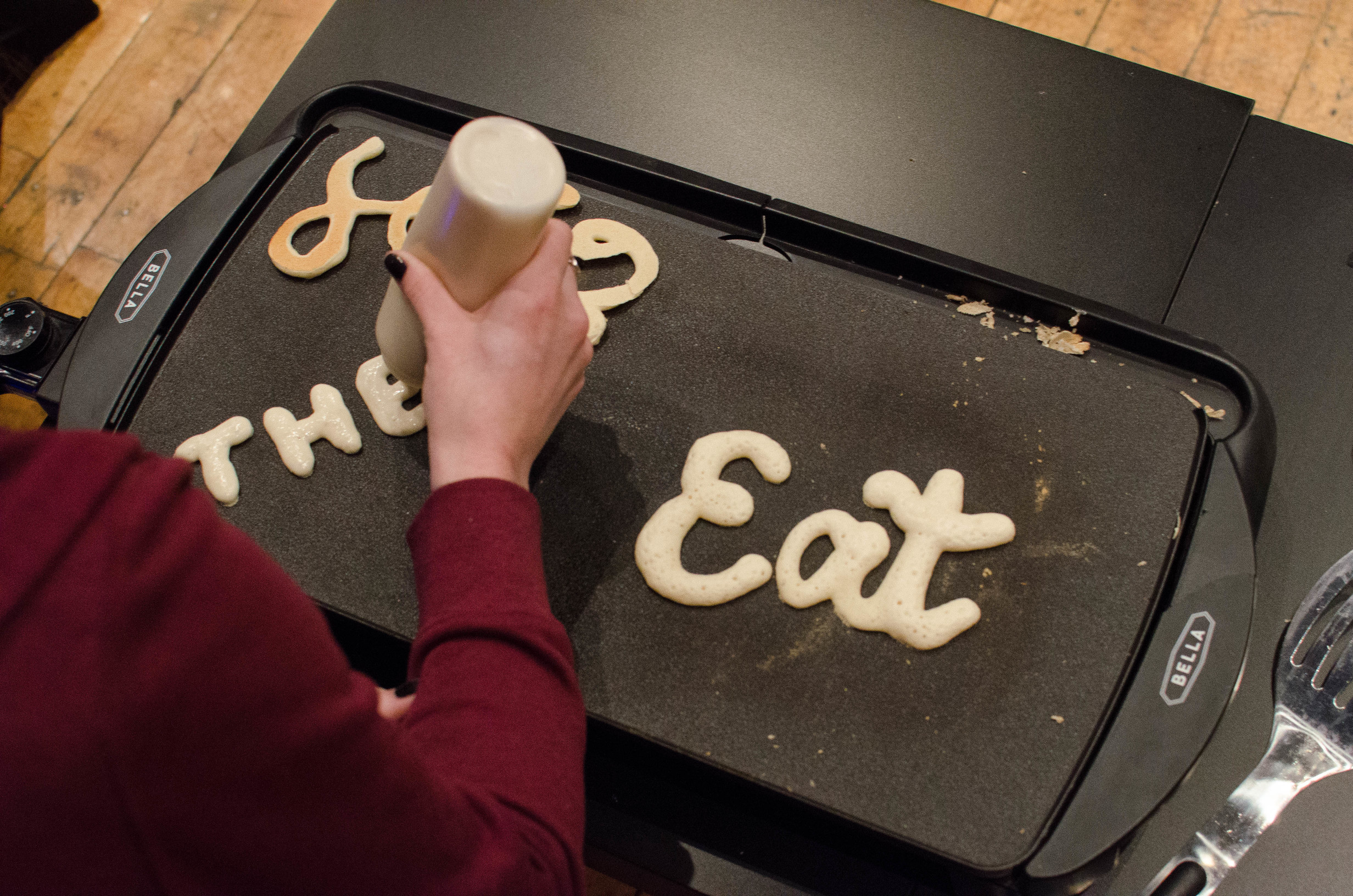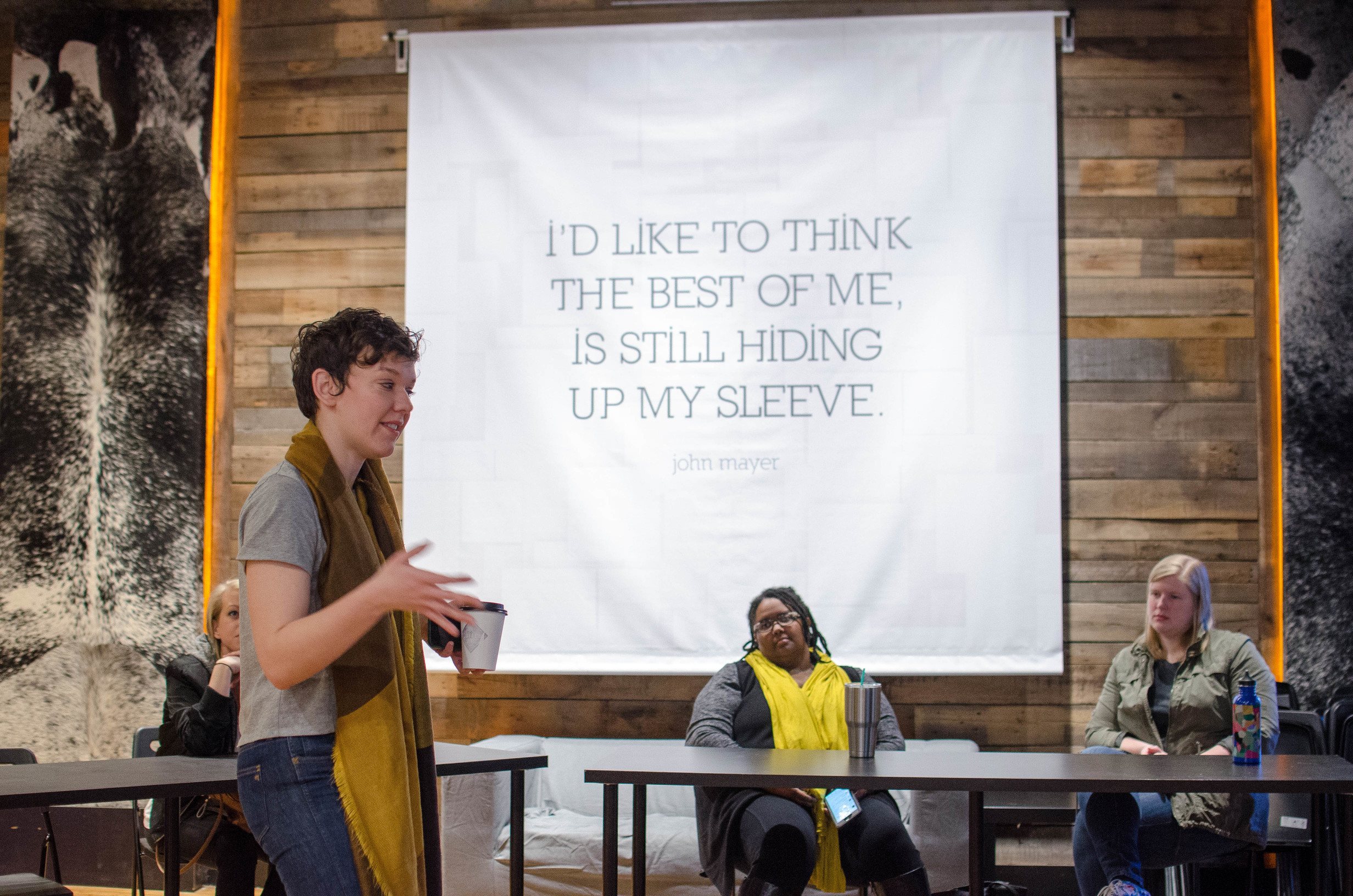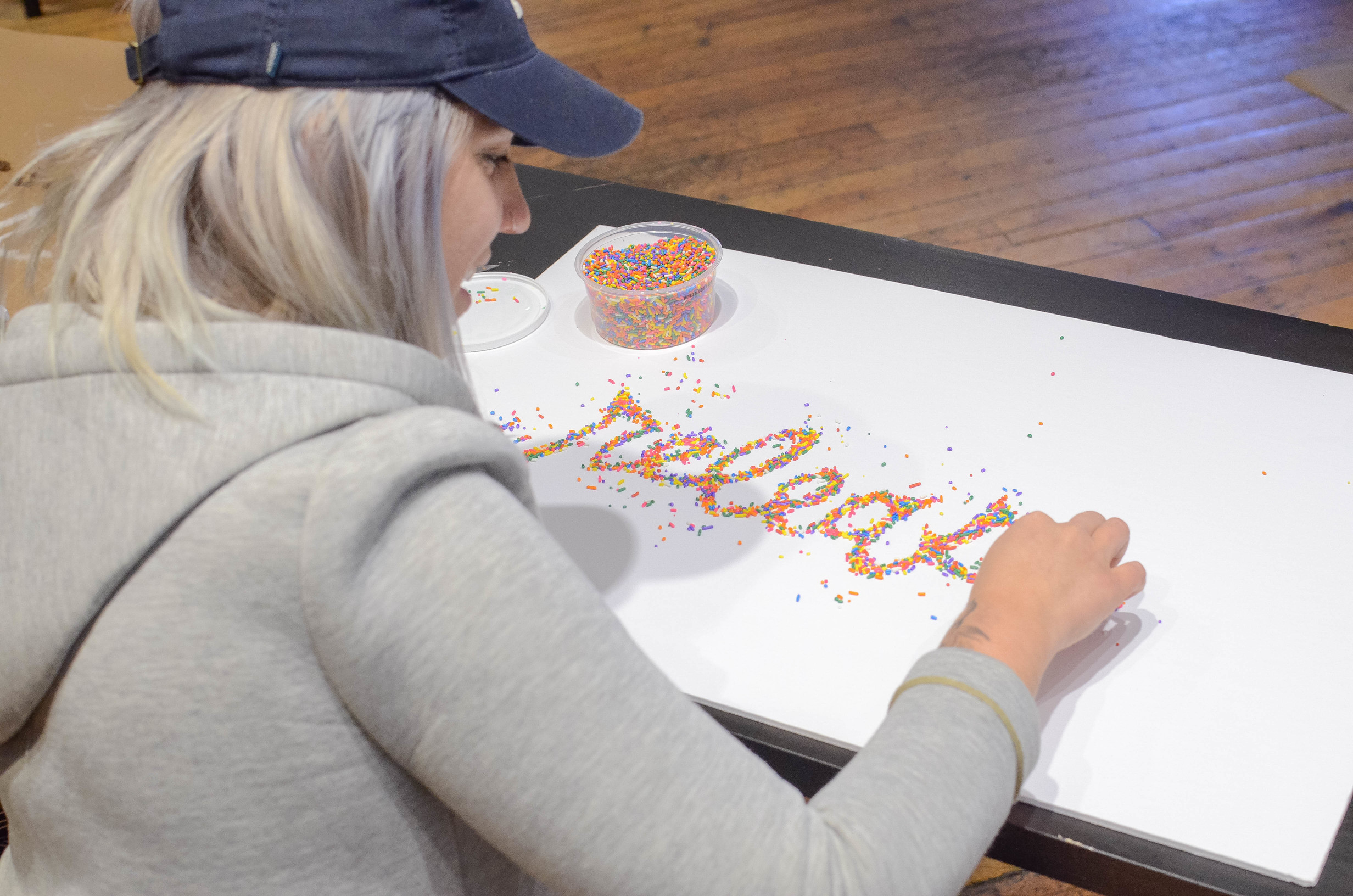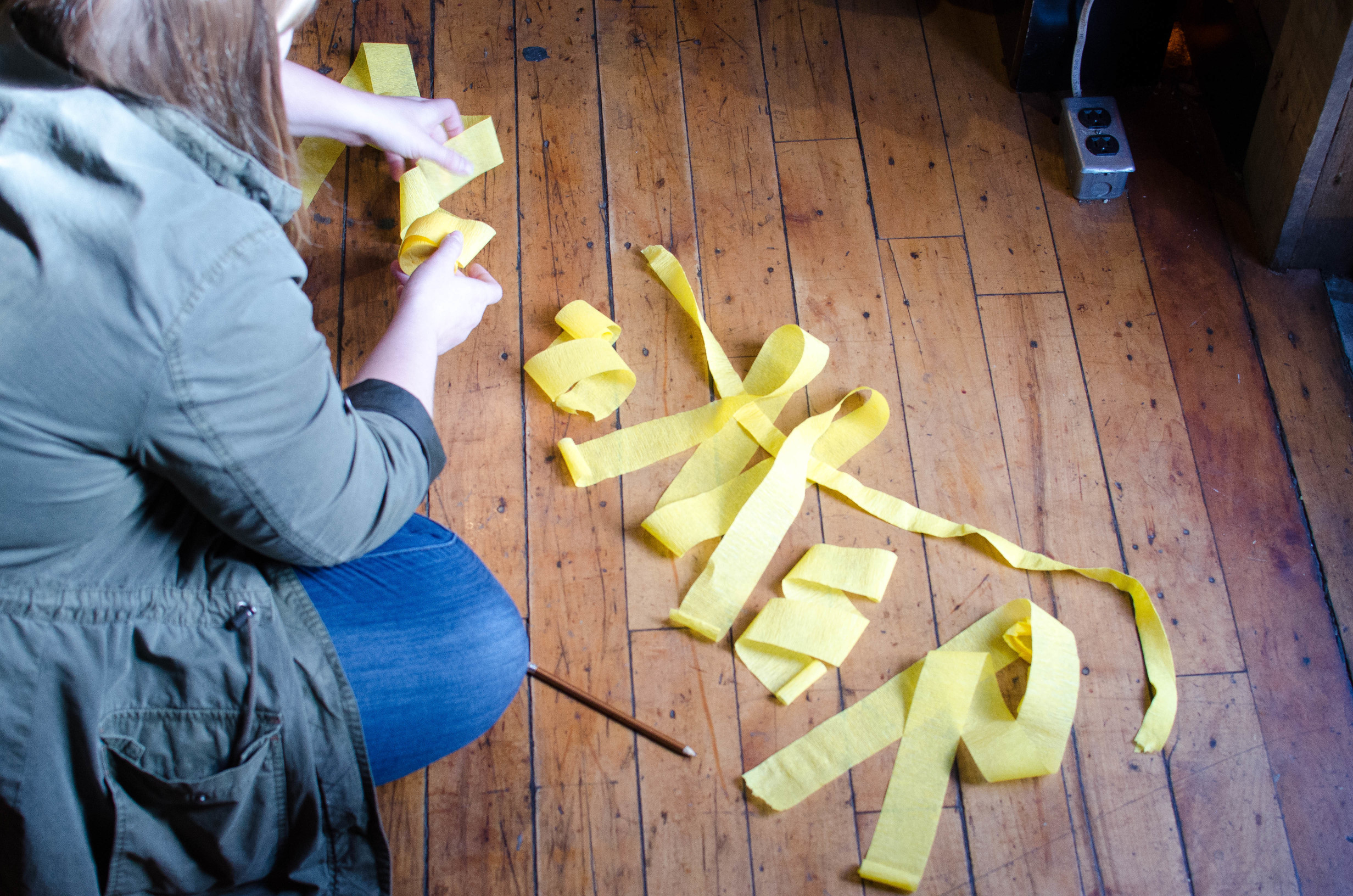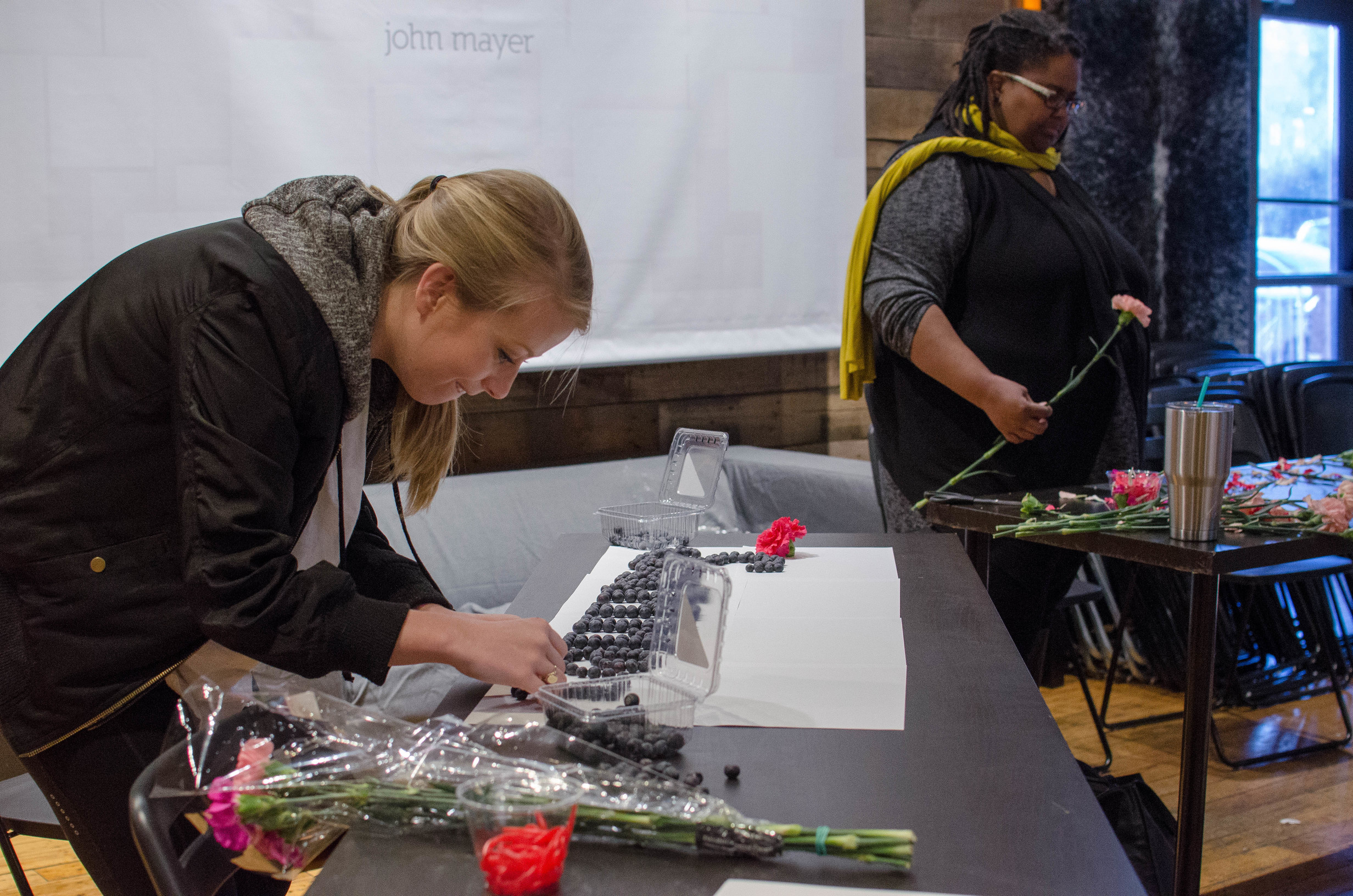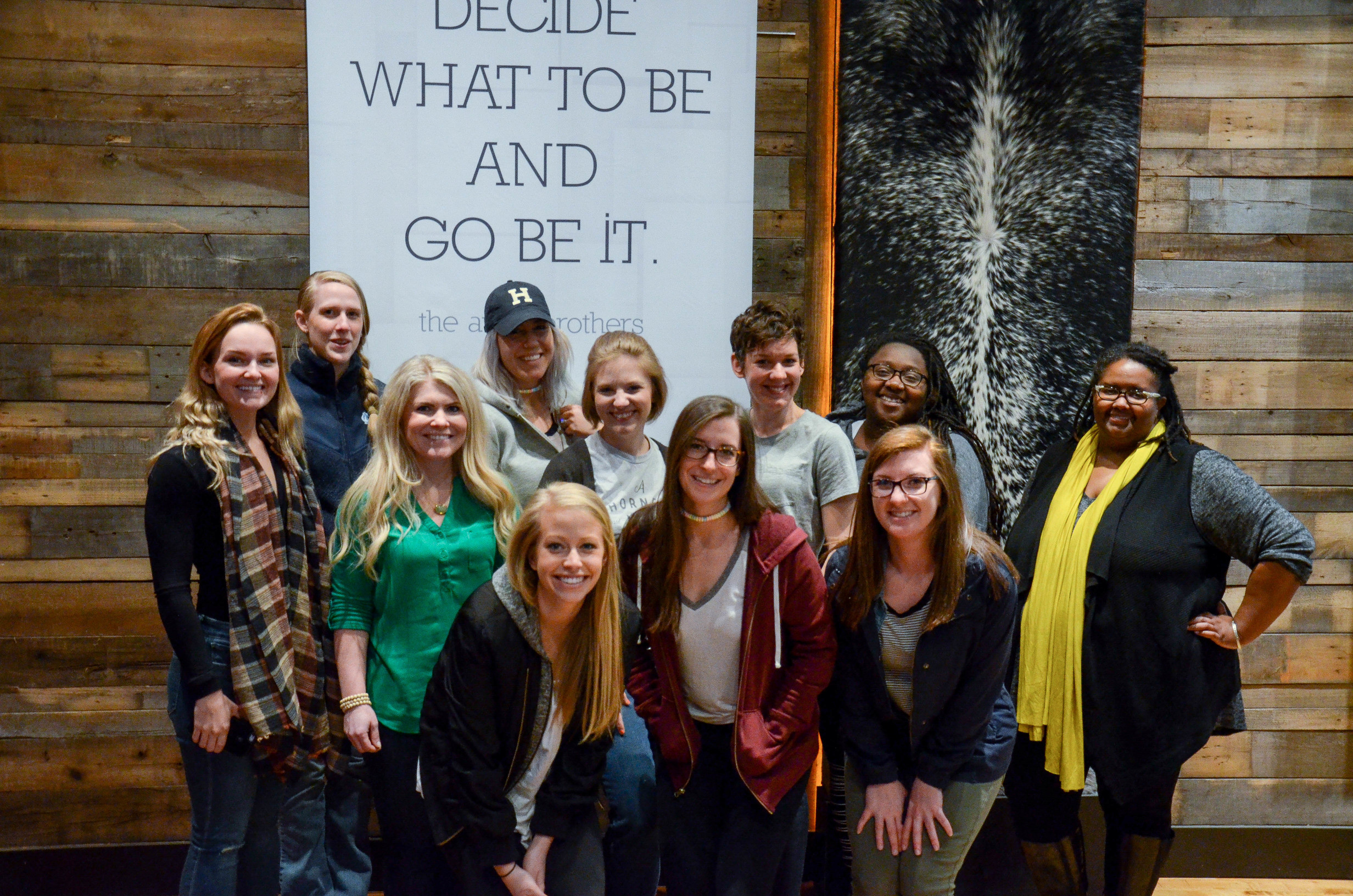 Look good enough to eat, don't they?
And last but not least, shout out to our Chapter Partner Industry Coworking for providing your incredible venue for us to use, as well as, Metrographics and The Creative Group for your continued support. And out event sponsor The Dunhill Hotel for hosting Danielle, even though their were glow sticks involved (yes, this is an inside joke and yes, you had to be there).