Nestled within the AvidXchange Music Factory lives a super cool place called Industry Coworking. Made up of many spacious offices, desks and conference rooms, this one-of-a-kind coworking space was built for entrepreneurs, start ups and creatives. Now that we've brought you up to speed about Industry, we'll fill you in about our #BuildSomething event.
#BuildSomething is the mantra of the coworking community at Industry. It's a call to all creators to build something, anything, to make the world a better place. At AIGA we're pretty big fans of Industry, so when owner, Tyler Ford, asked us if we could call on Charlotte artists to help build a skate deck gallery for Industry, we were totally in!
We were blown away by how many of you donated your time and your talents to create an incredible gallery of boards. We couldn't wait to show off these incredible works of art, so we grabbed some beer and invited everyone to have a good time. So just in cased you missed it, we'll do what we always do and recap it for you!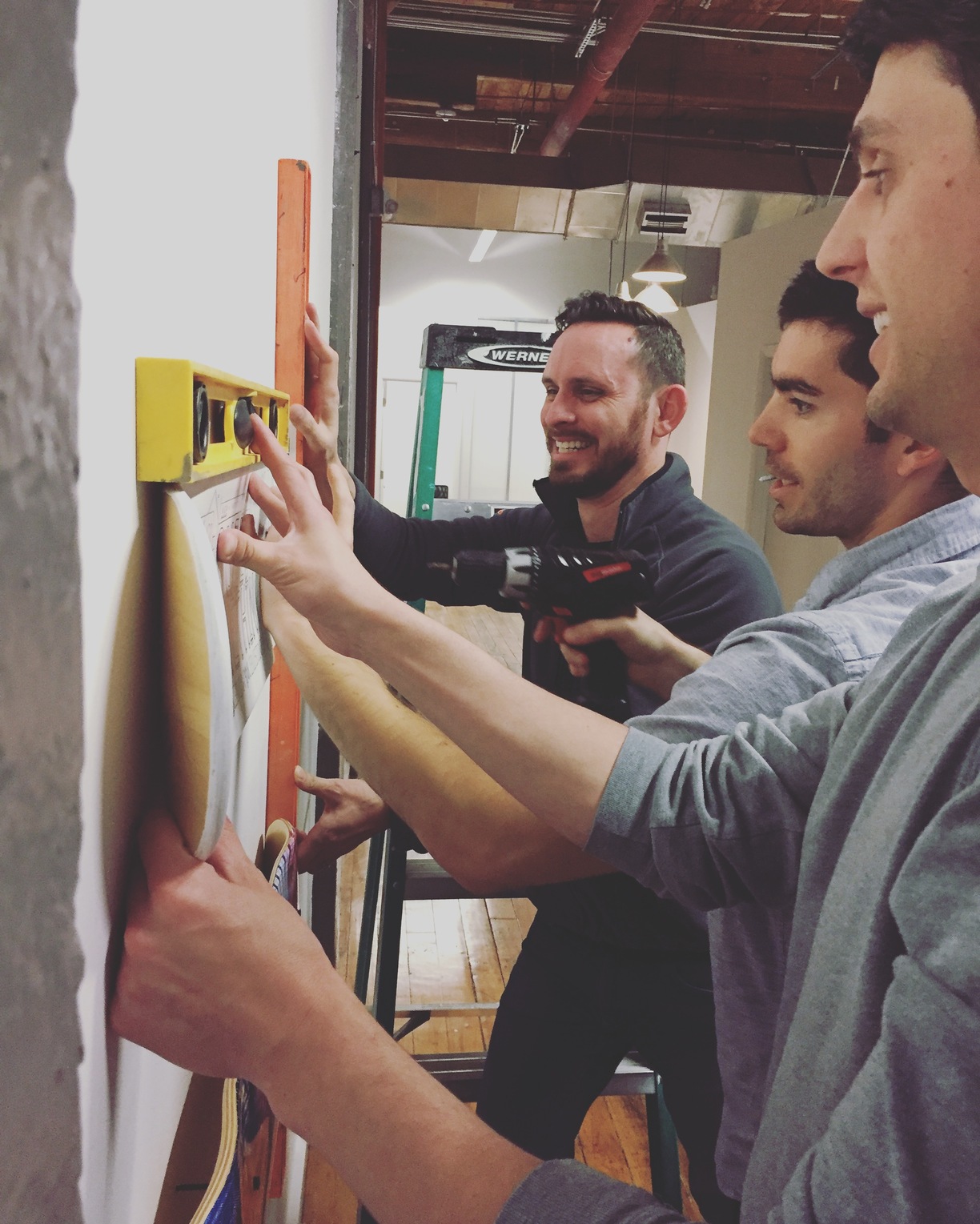 What? Did you think they appeared magically on the wall? Here's a picture of our awesome board members installing the boards.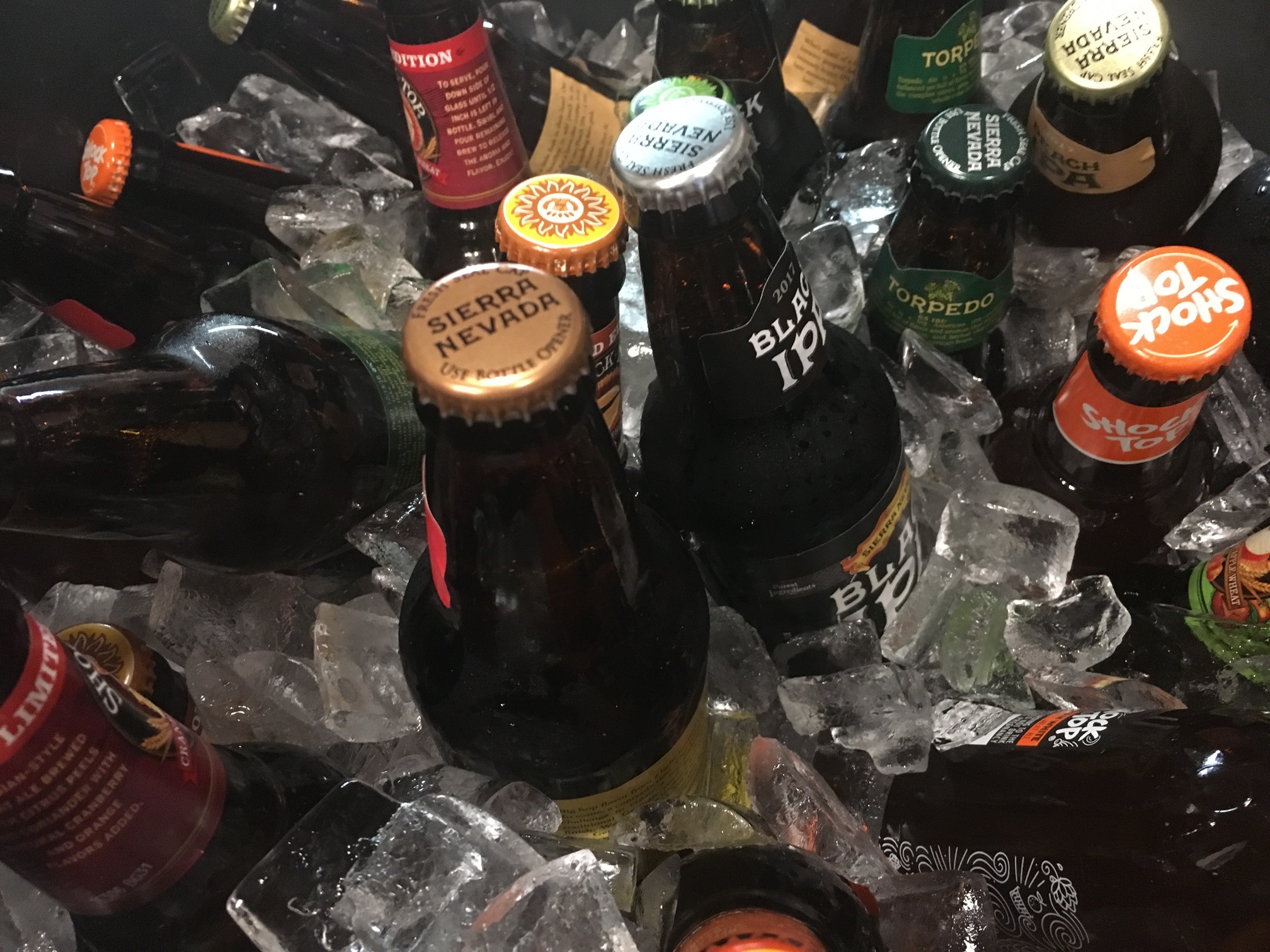 Where there's an AIGA event, there's usually beer, wine and a good time!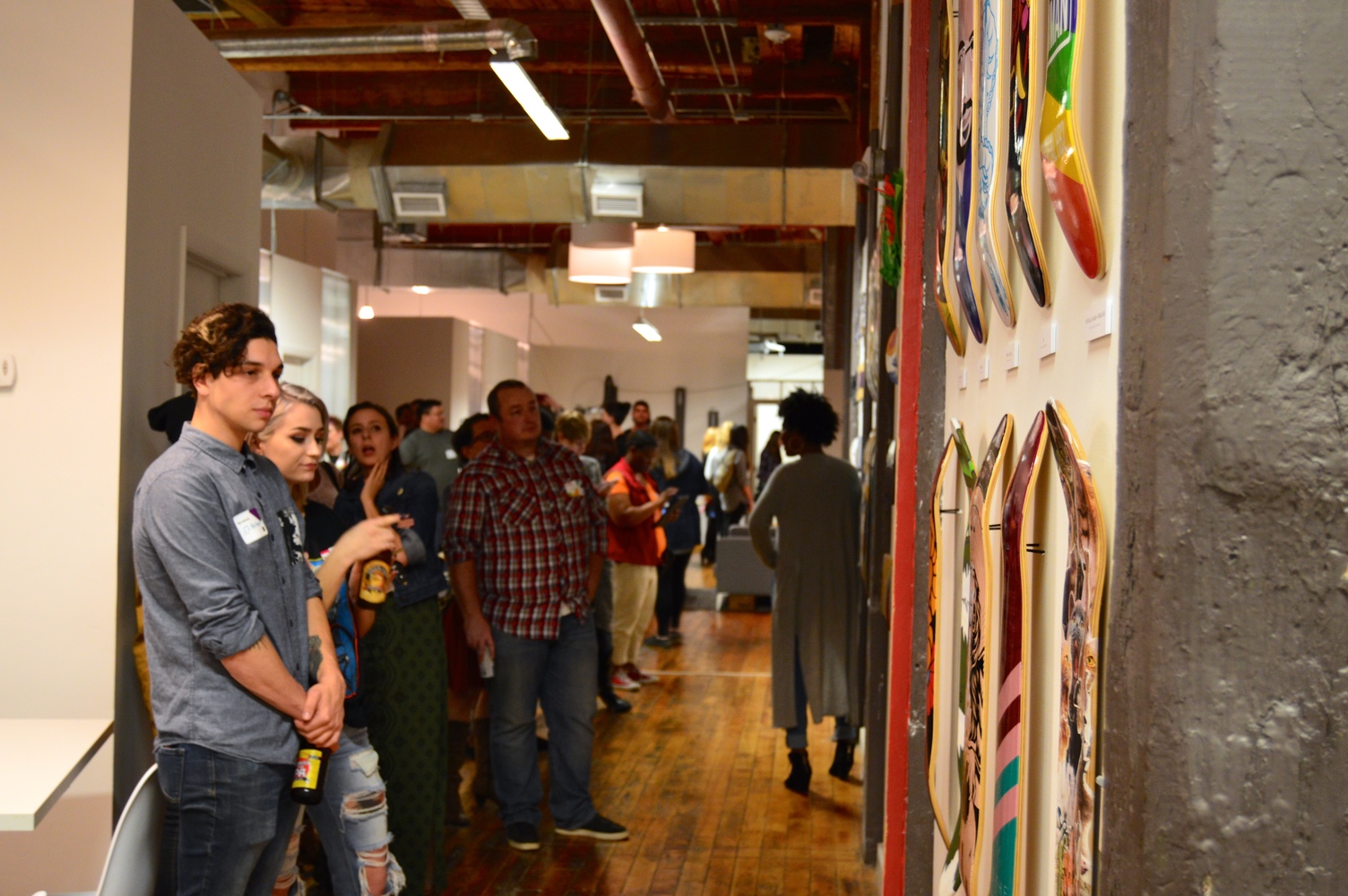 Here's proof that there were a lot of people there.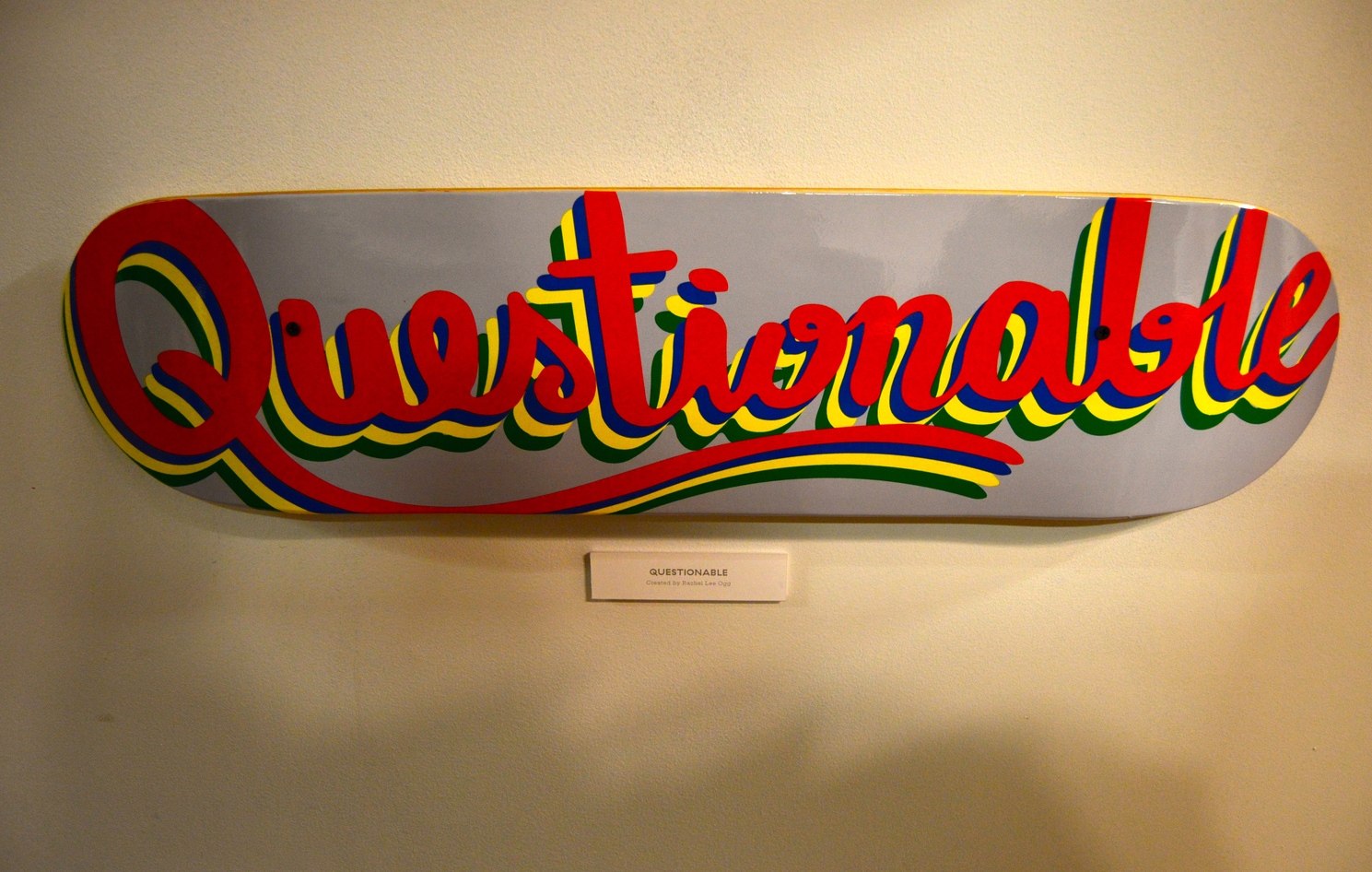 'Questionable' that is the question.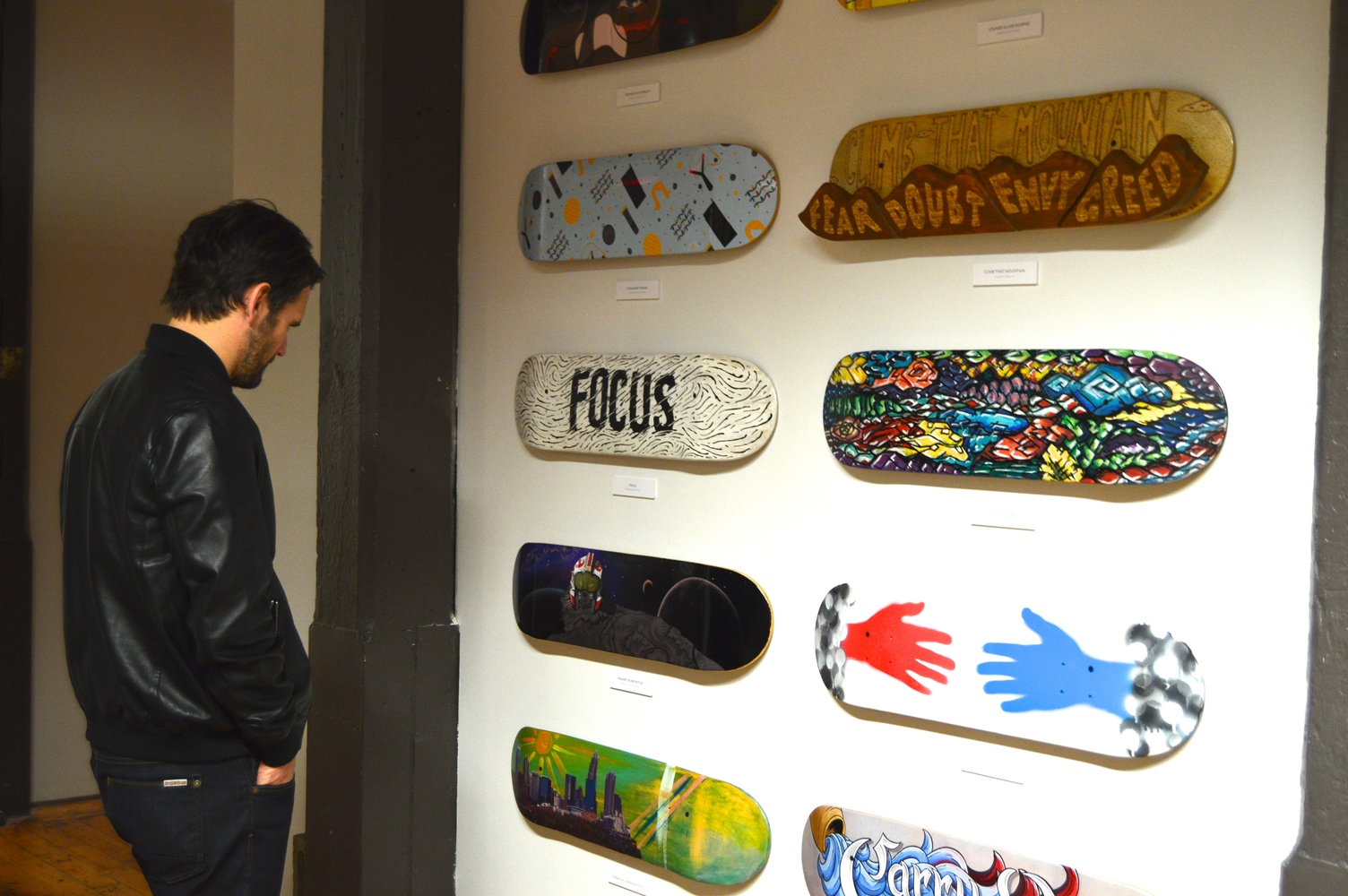 This guy makes lookin' at boards look cool.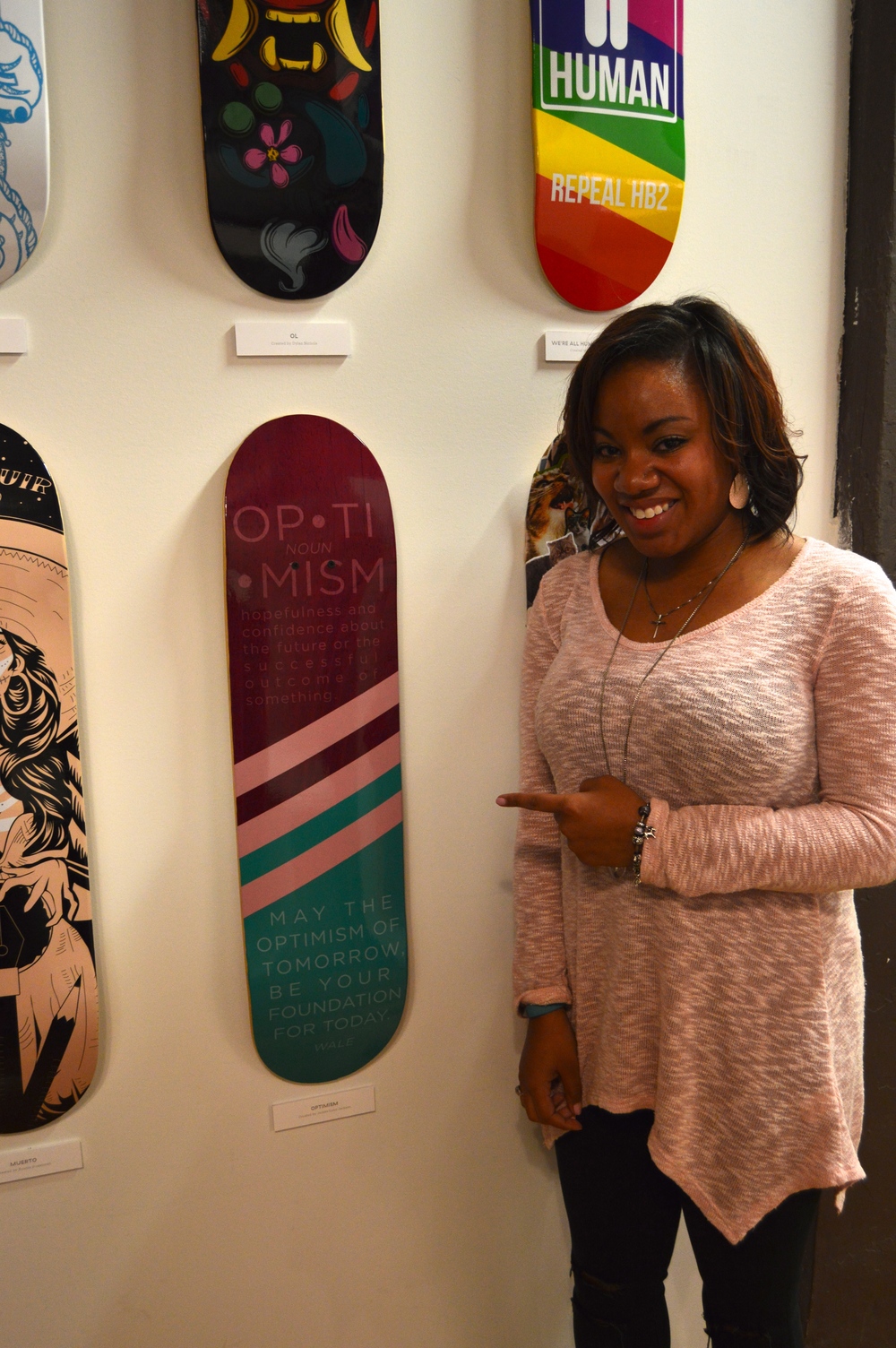 That board, she made that.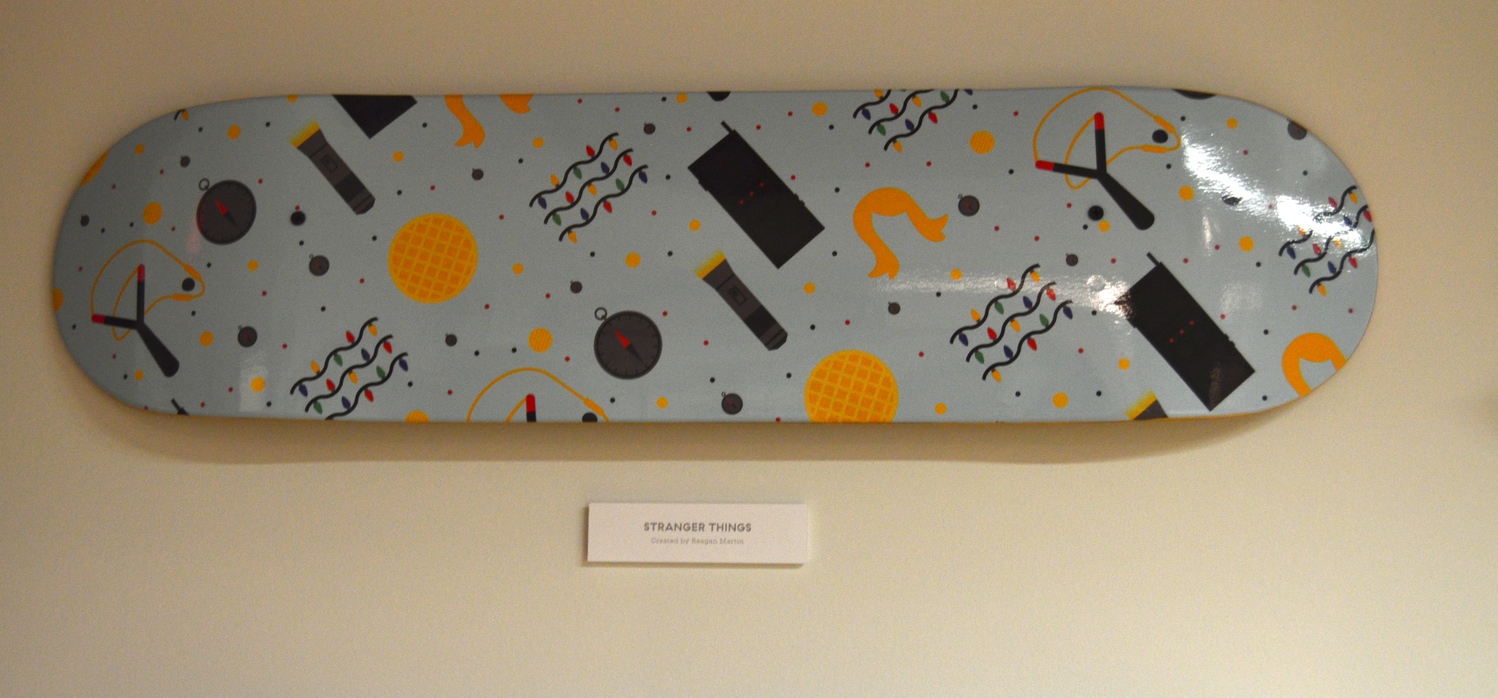 Strange, isn't it?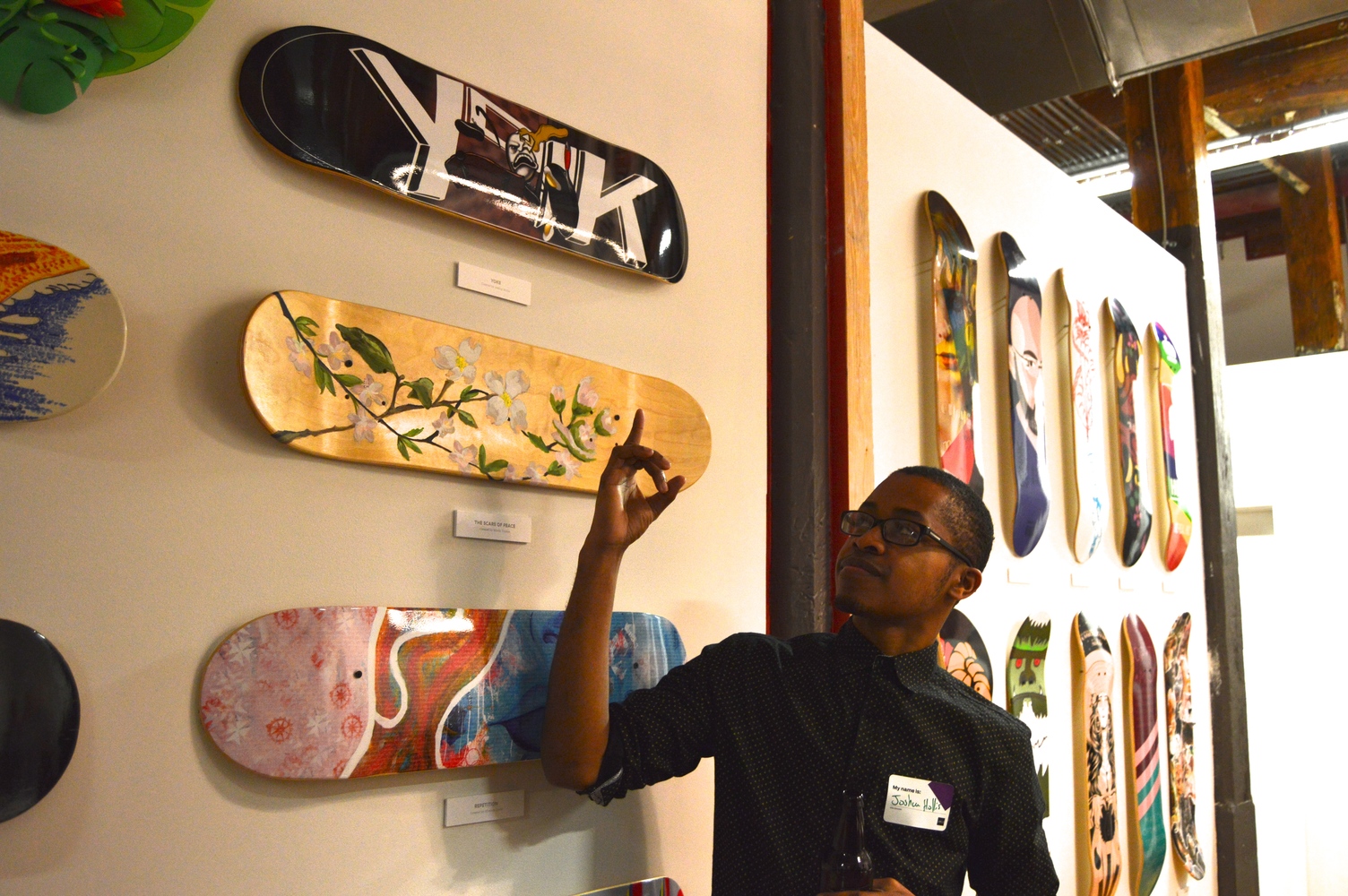 An artist and his board.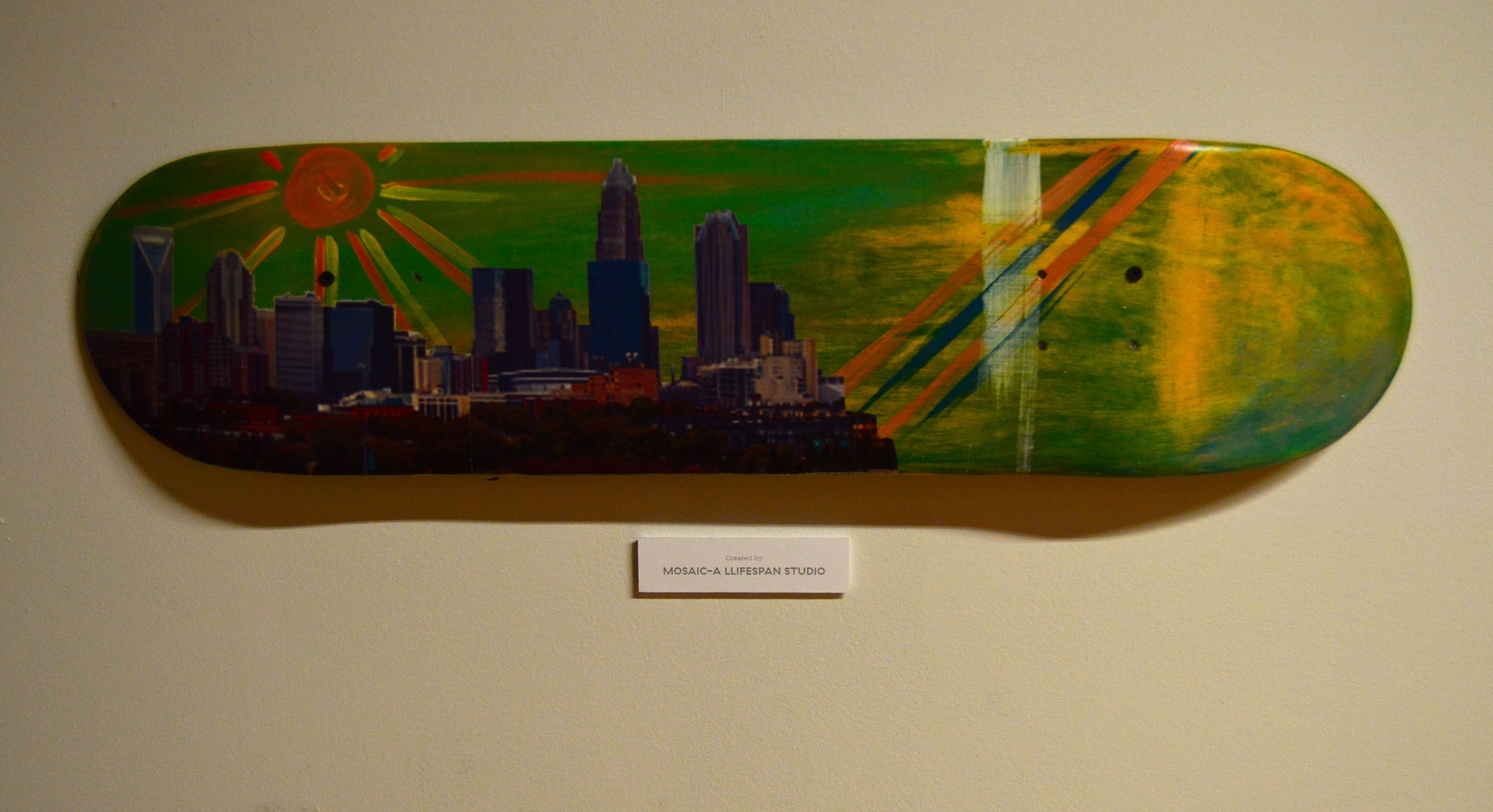 Skyline on a skate deck.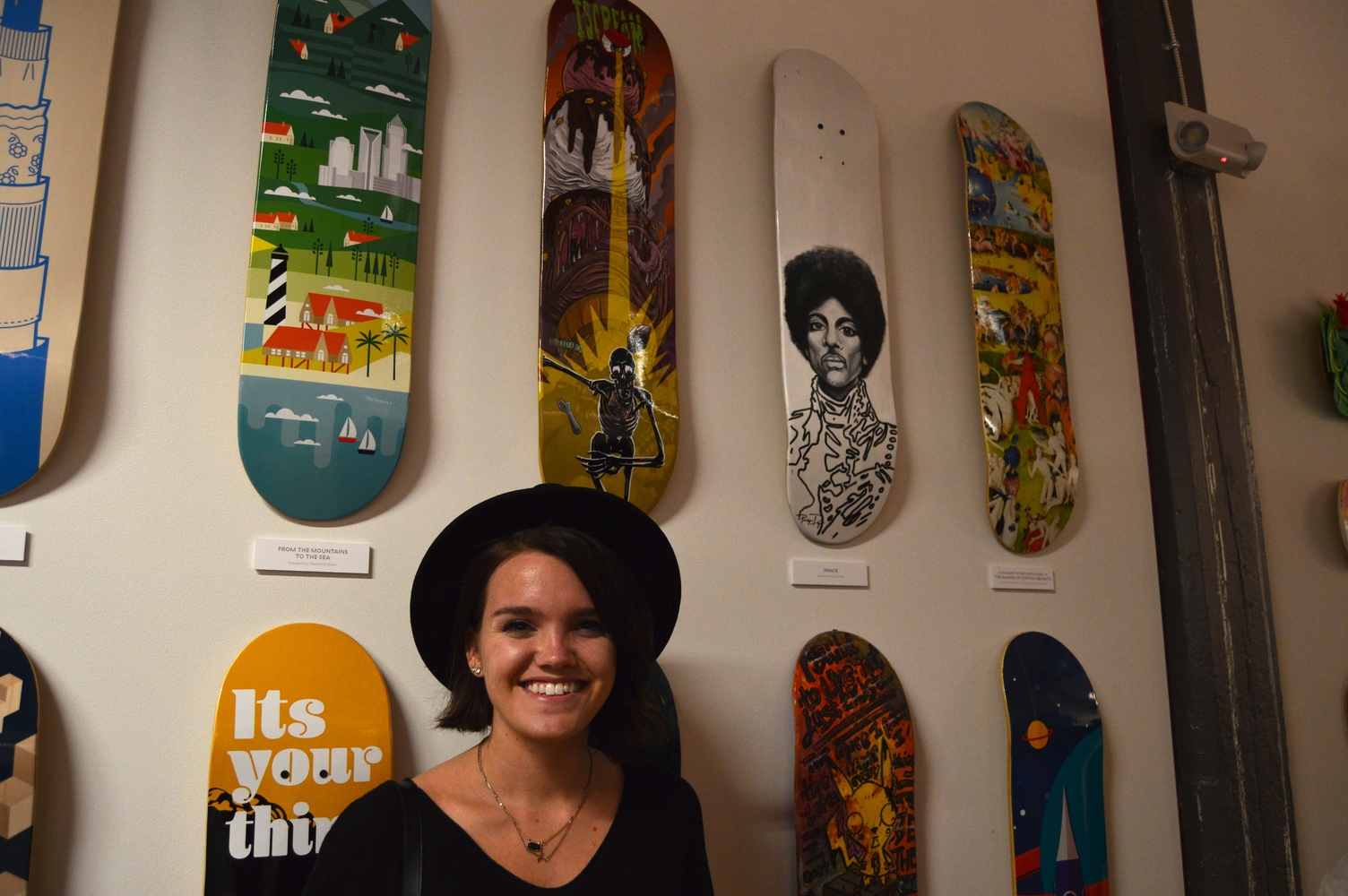 Pretty girl and her 'Prince' board.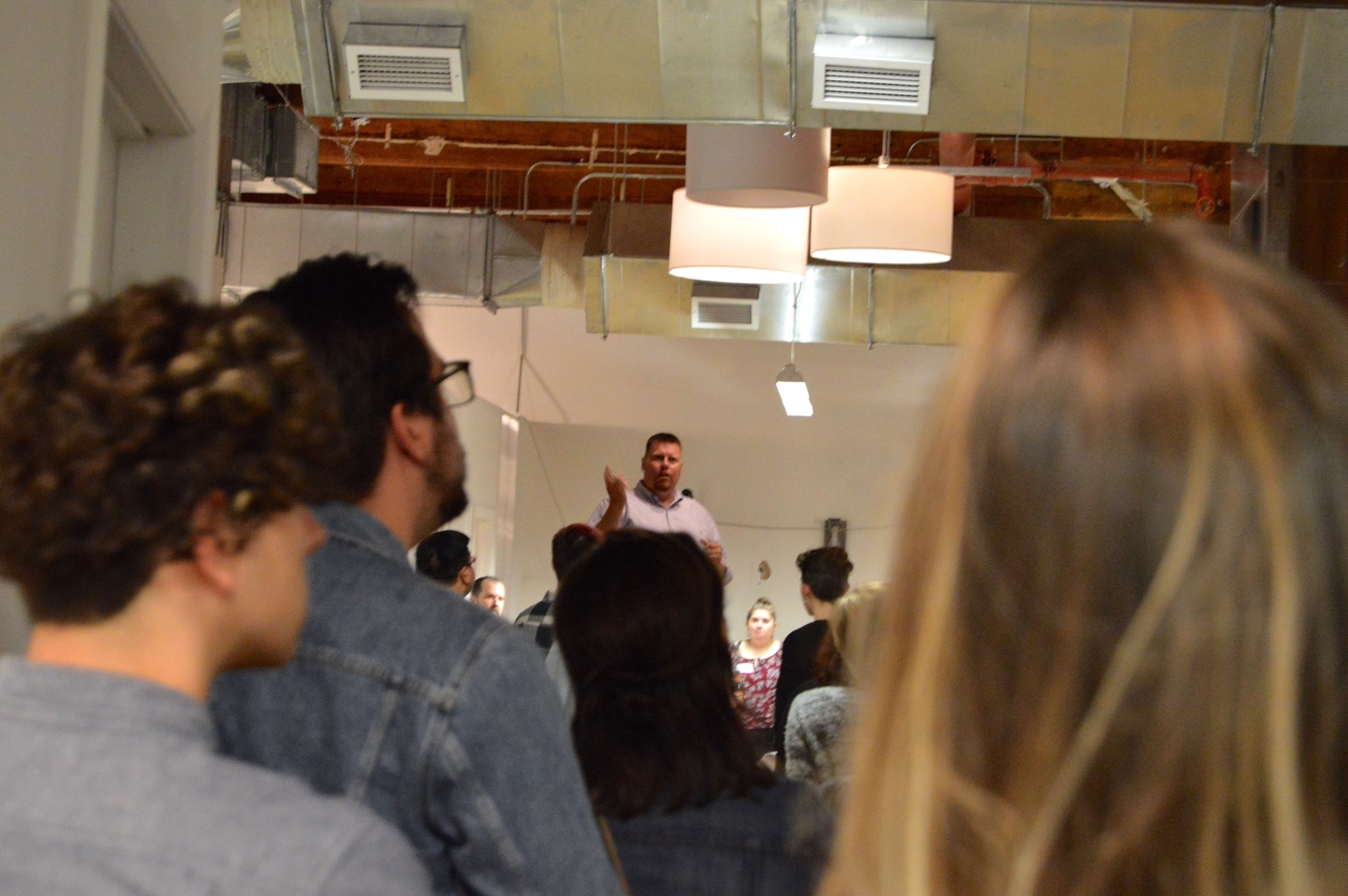 Tyler Ford, owner of Industry in action.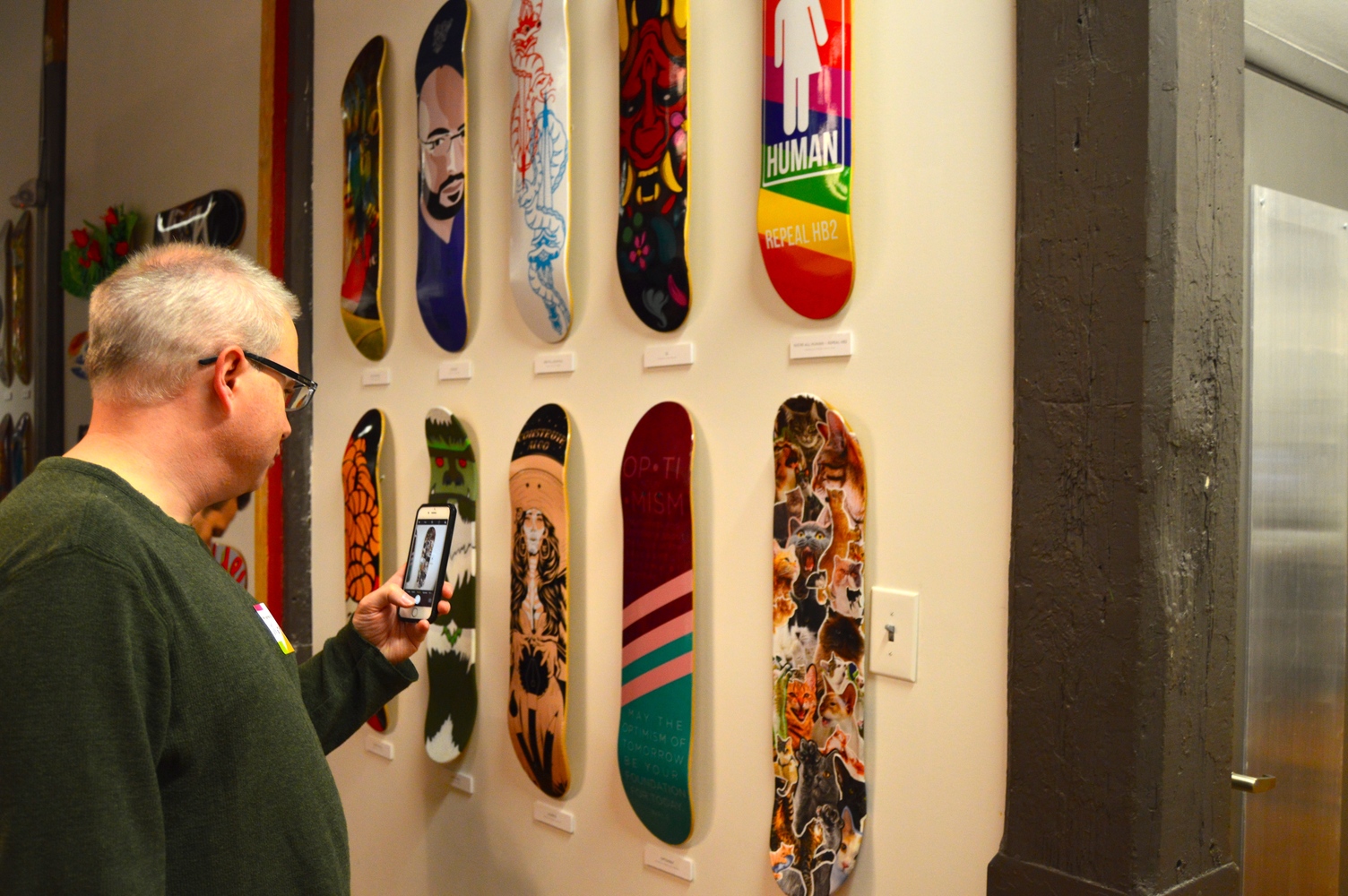 He liked it so much, he took a picture of it.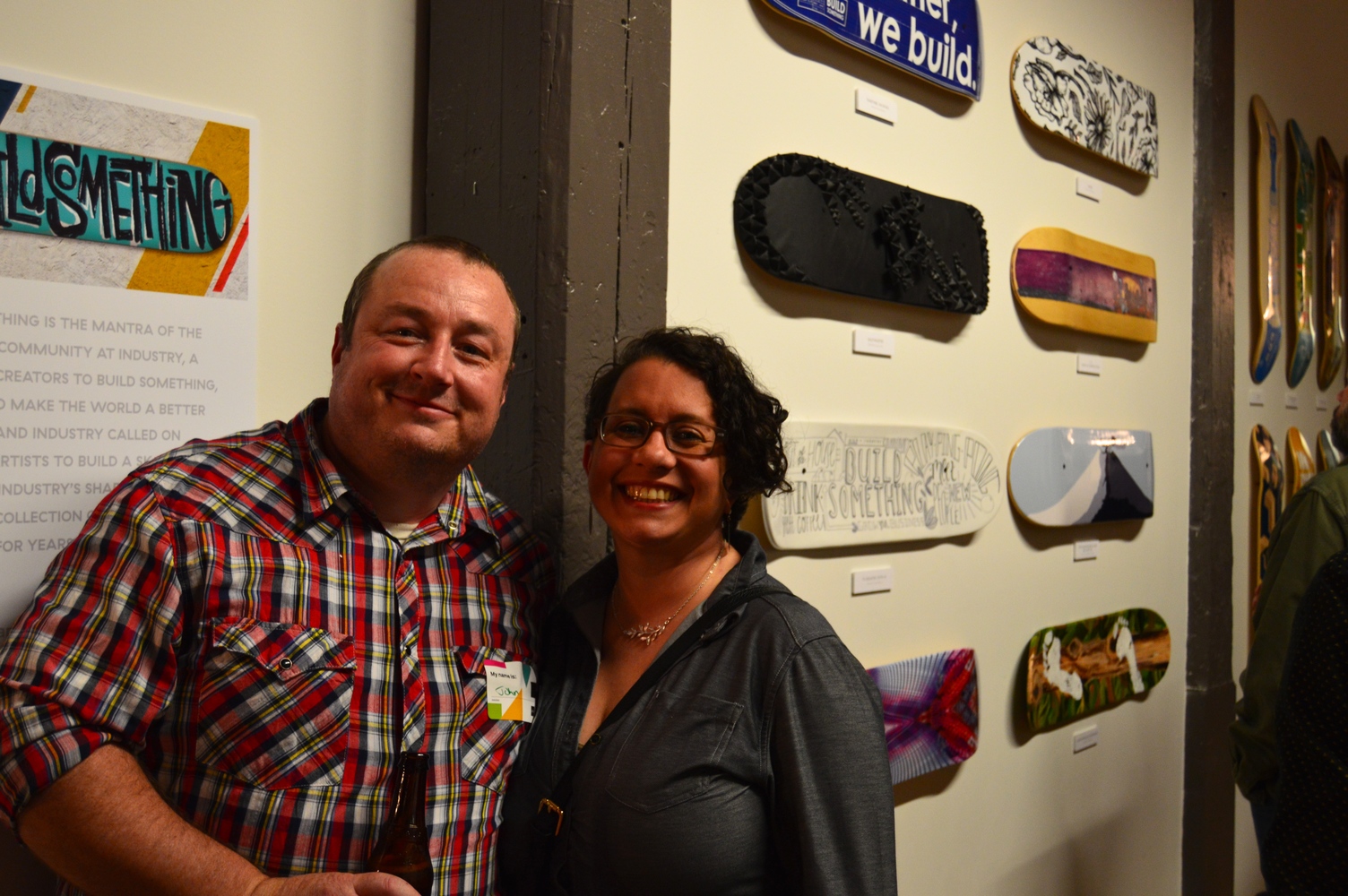 Smiles and skate decks.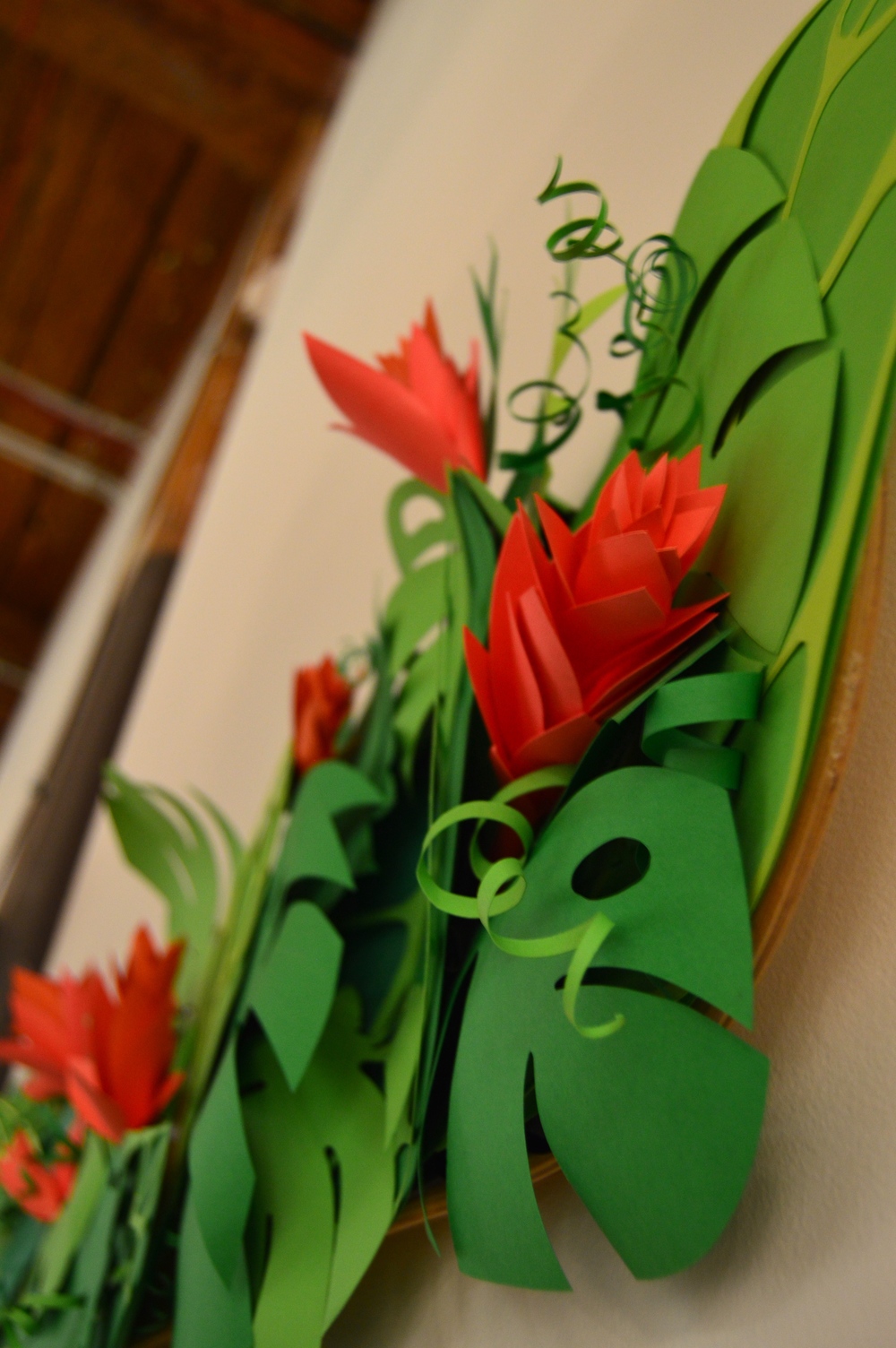 Details.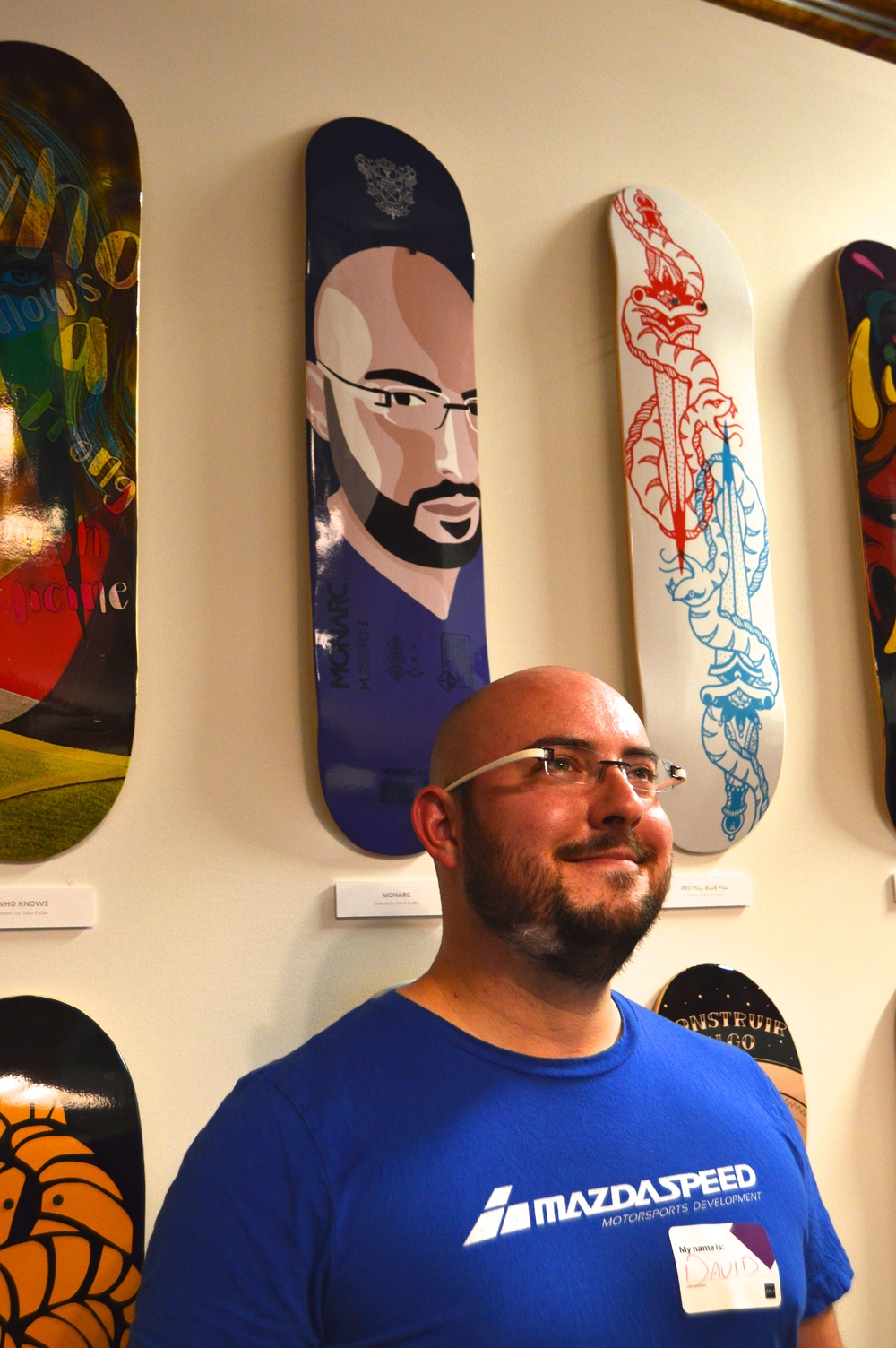 Like maker, like board.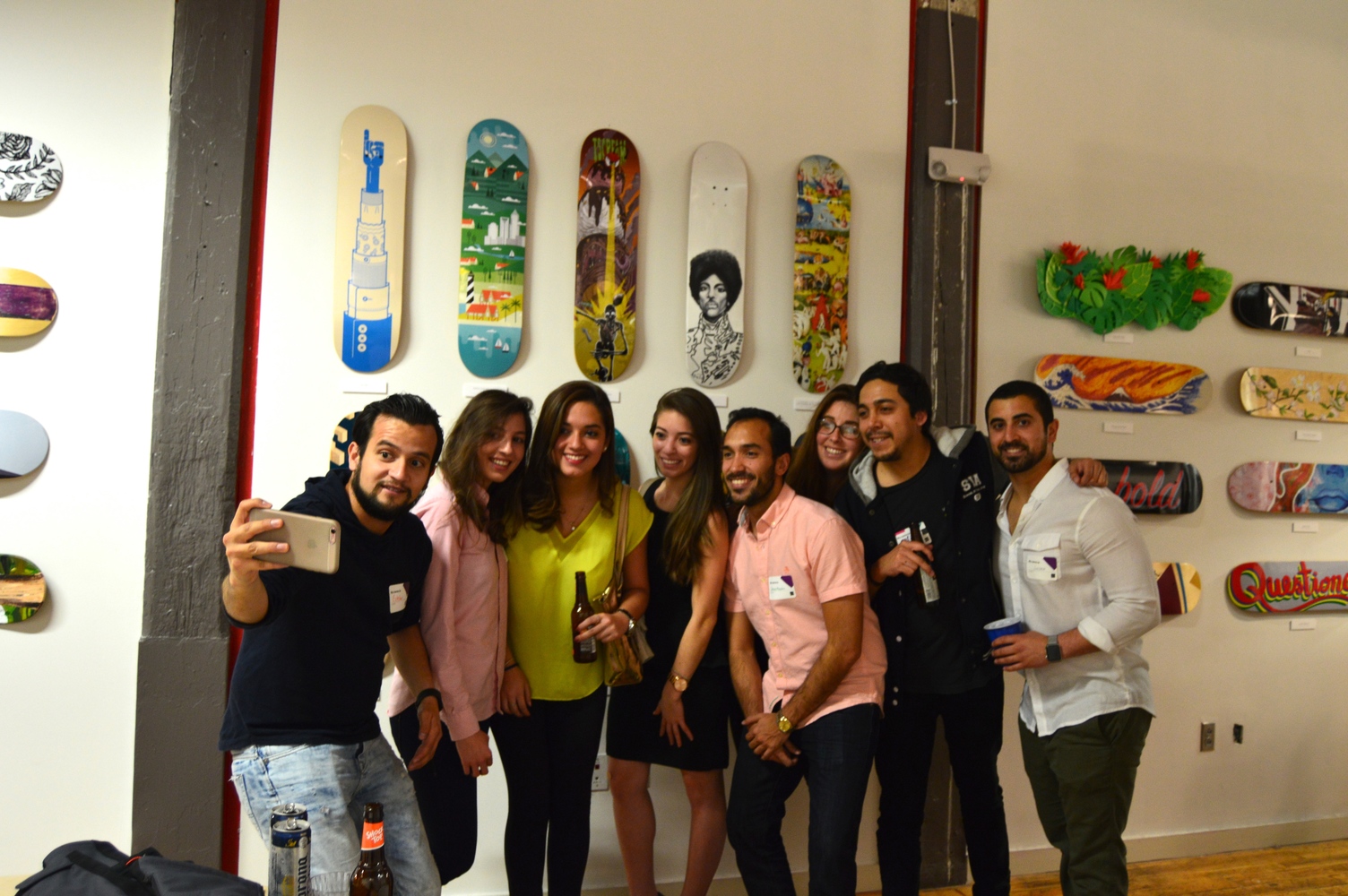 Selfies and skate decks.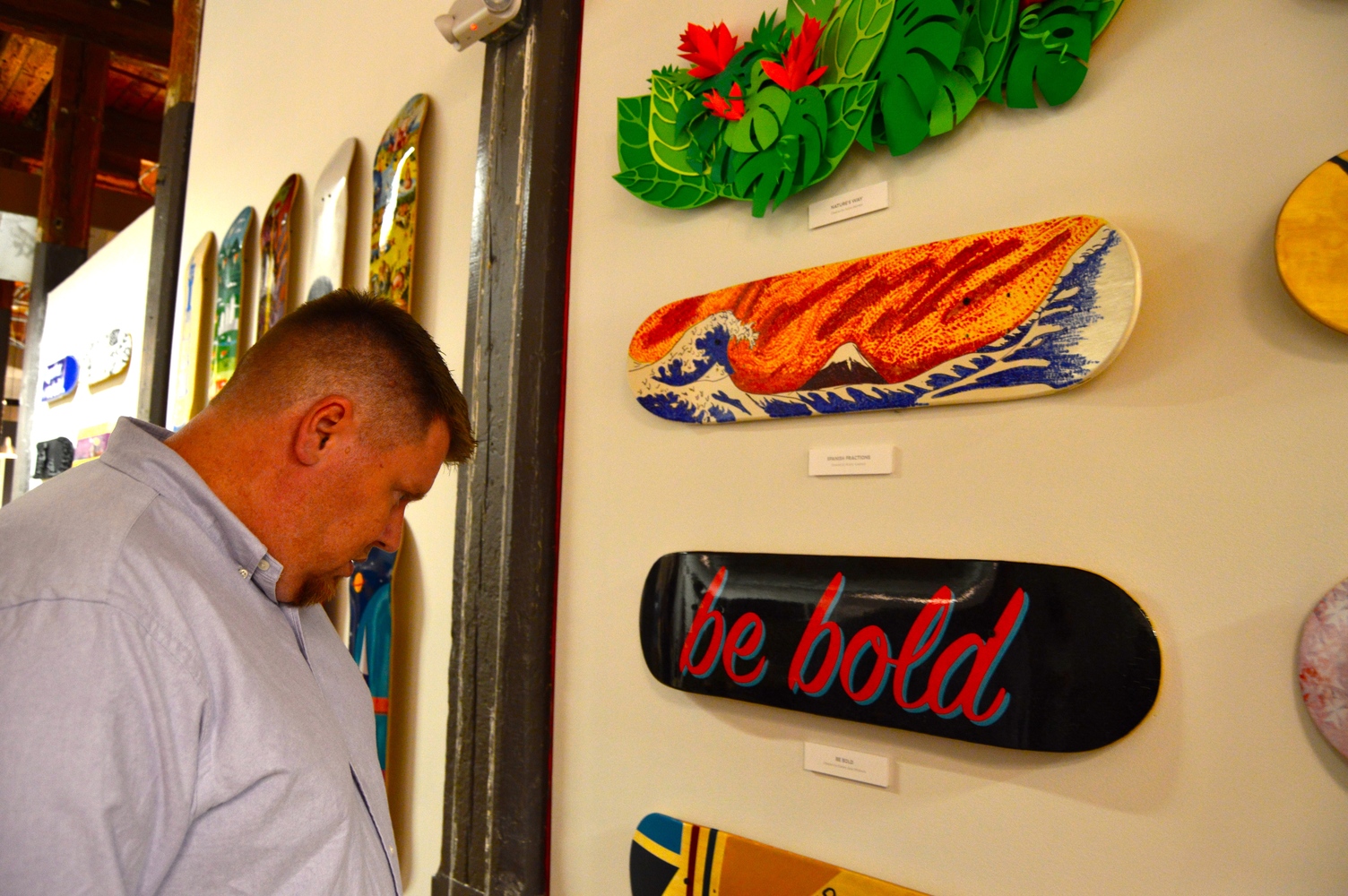 Thanks Tyler (the guy above) for being brains behind this awesome event!
Bummed you missed the showcase? Of course we didn't get a chance to show you all of the incredible board design because we want to leave you wanting more. Stop by Industry Coworking sometime and see them for yourself!
Before we go, we have so many people to thank for making this event possible, so here we go:
Tyler Ford and Industry Coworking– Thank you for coming up with the idea, providing the space and making this such a great event!
Artists– Thank you donating your time and creating these imaginative works of art that will inspire originality for years to come.
Metrographics– Thanks for your constant support and for perfectly printing the digital designs of the skate decks.
Are you a hustling entrepreneur, rapidly growing start up or a small business owner who is looking for an affordable office space? Then Industry Coworking has something for you! Come check them out at the AvidXchange Music Factory and see what could be!