We might be beginning to sound a little redundant, but year after year, our Beer & Branding Showcase event just keeps getting better and better; and this year was no exception. For the fourth year in a row, talented Charlotte designers teamed up with genius local home-brew masters to create one show-stopping showcase. This year's secret ingredient? CHOCOLATE.
Hundreds of thirsty beer drinkers and branding design admires flooded the tap room at NoDa Brewery, so much so that you could barely see the floor in some places. Don't believe us? We've got pictures to prove it. If you're reading this because you "couldn't make it" or "forgot about it" we need to have a talk. But for now, you're just going to have to read this exciting photo recap we bottled up for you (get it?). Before you move on, we suggest that crack open a cold one and enjoy this riveting recap of this year's unforgettable Beer and Branding Showcase.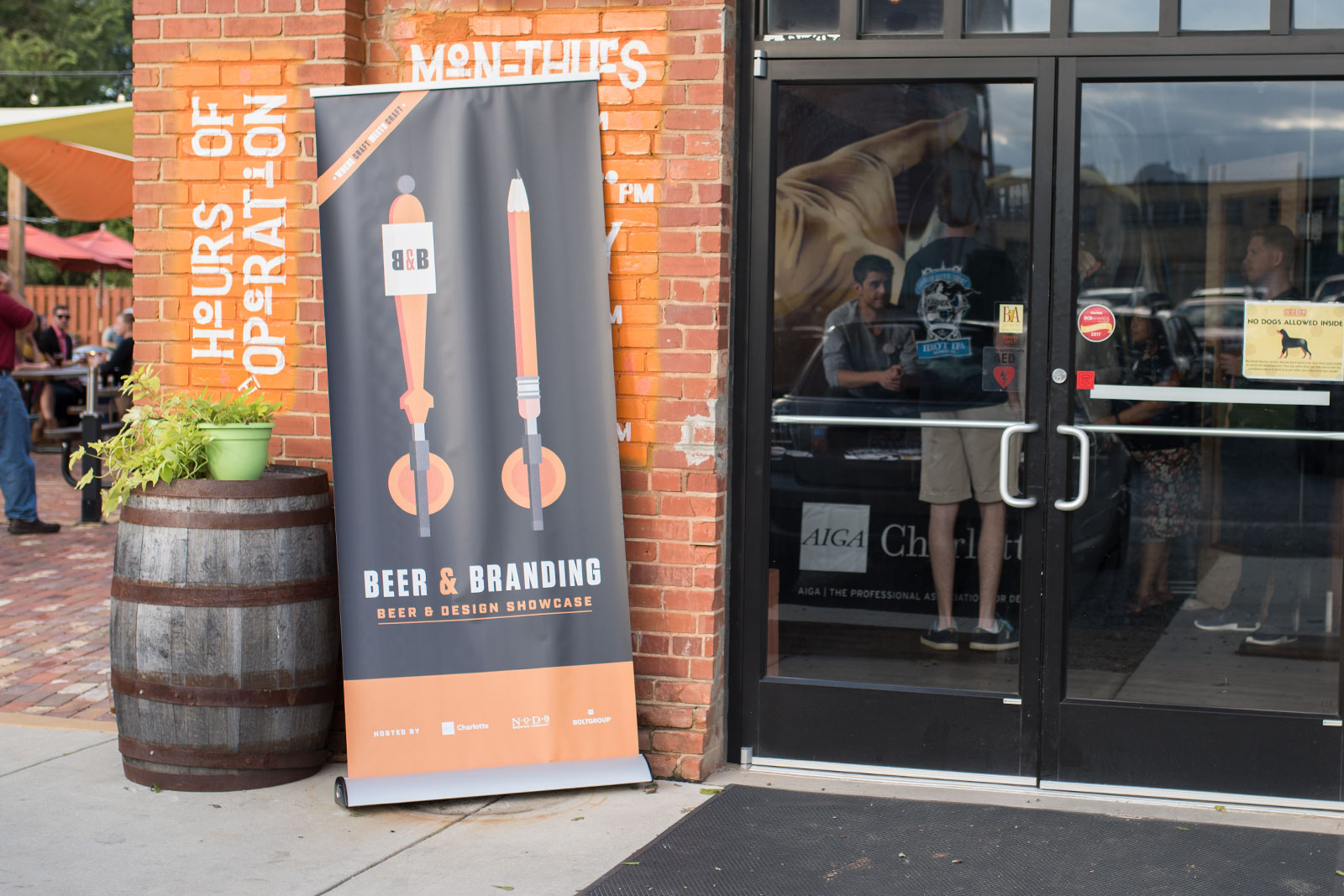 We're pretty proud of the this year's Beer and Branding graphics, so much so, we decided to put it on a big sign in front of the door. Isn't it pretty?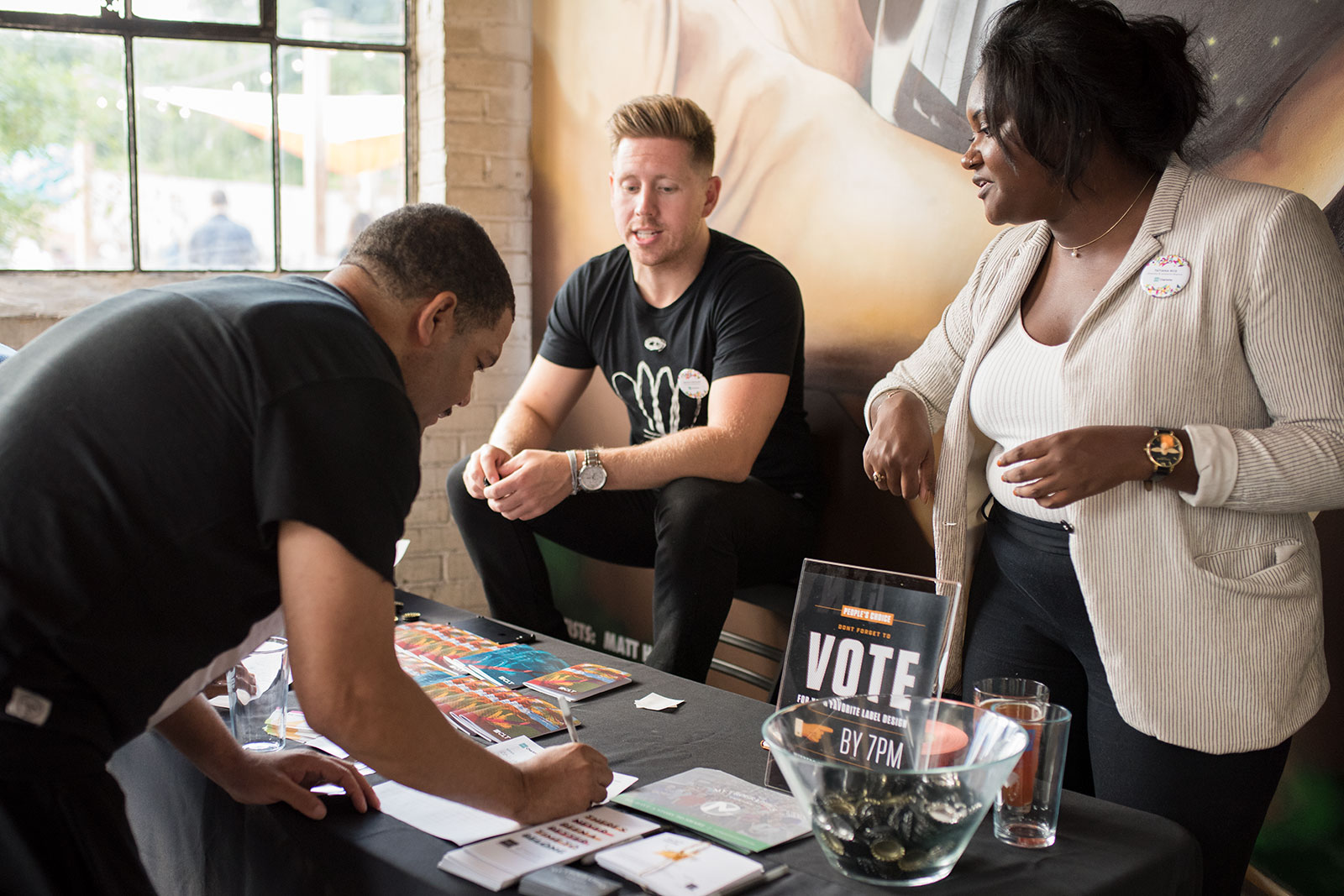 Before the beer tasting and design admiring can begin, you must sign in! (And apparently our Membership Director, Gavan doesn't know how to properly sit in a chair).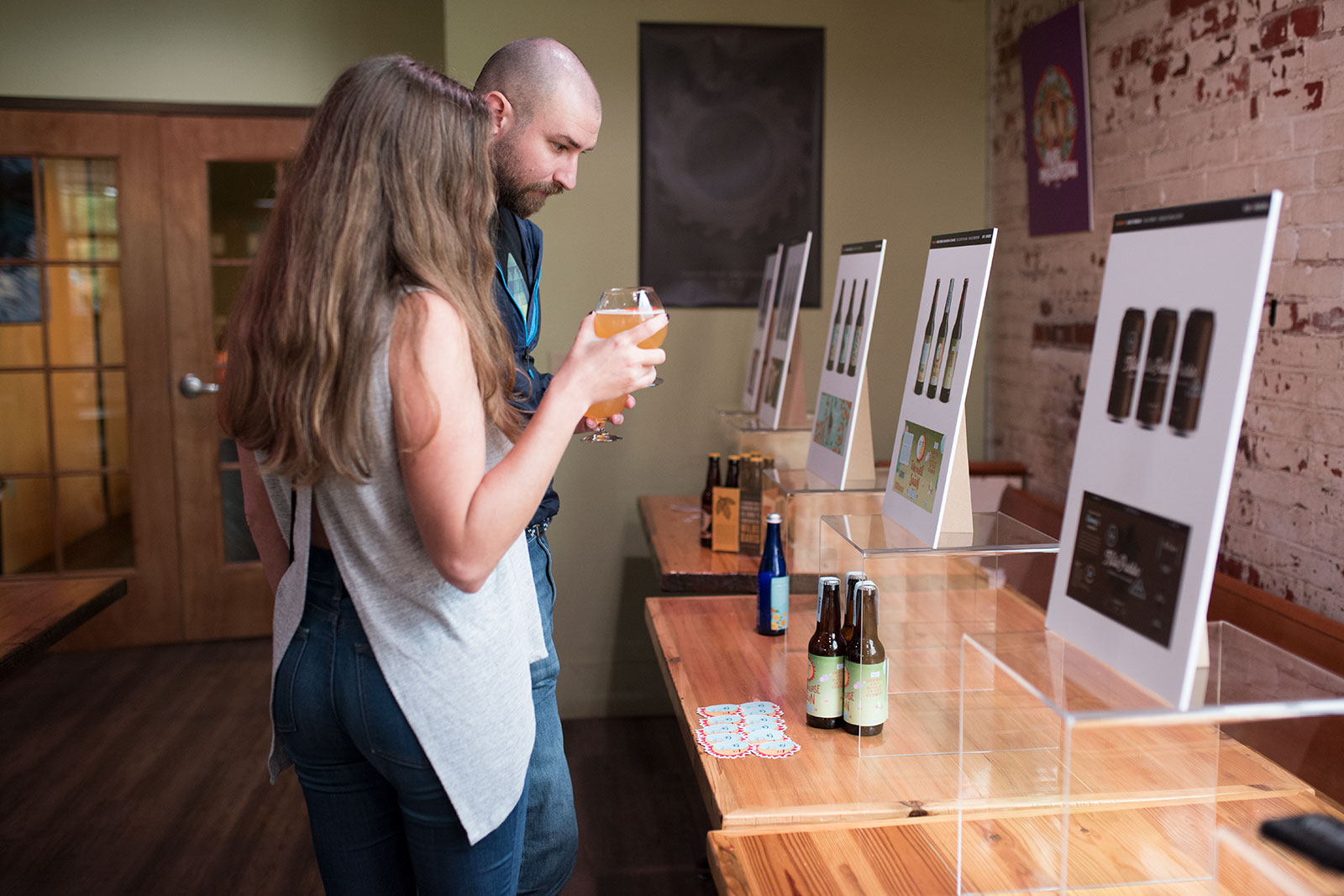 As the home brewers set up, interested admirers viewed the designs with beer in hand.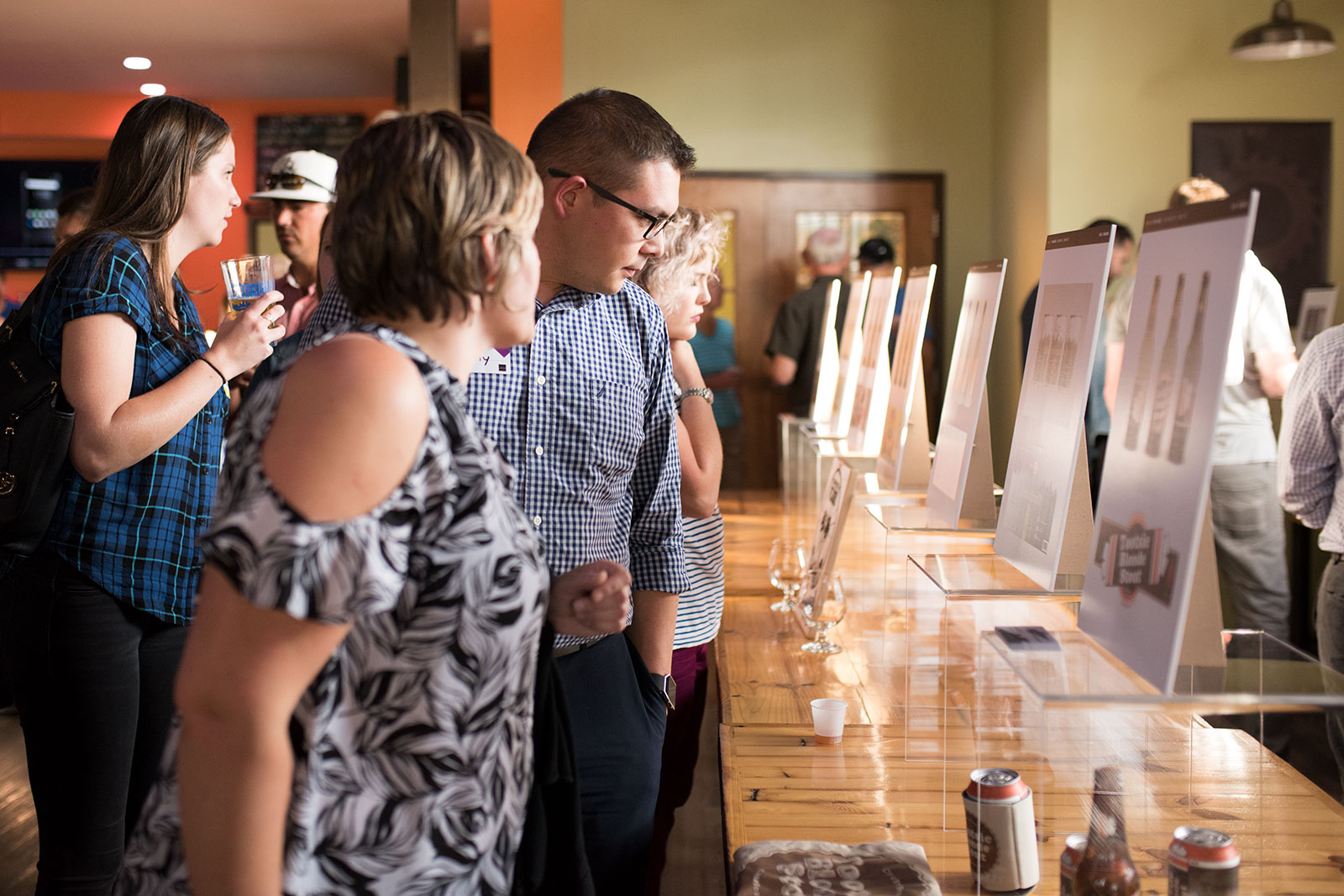 As more and more people filled in, the competition to win best design go more exciting!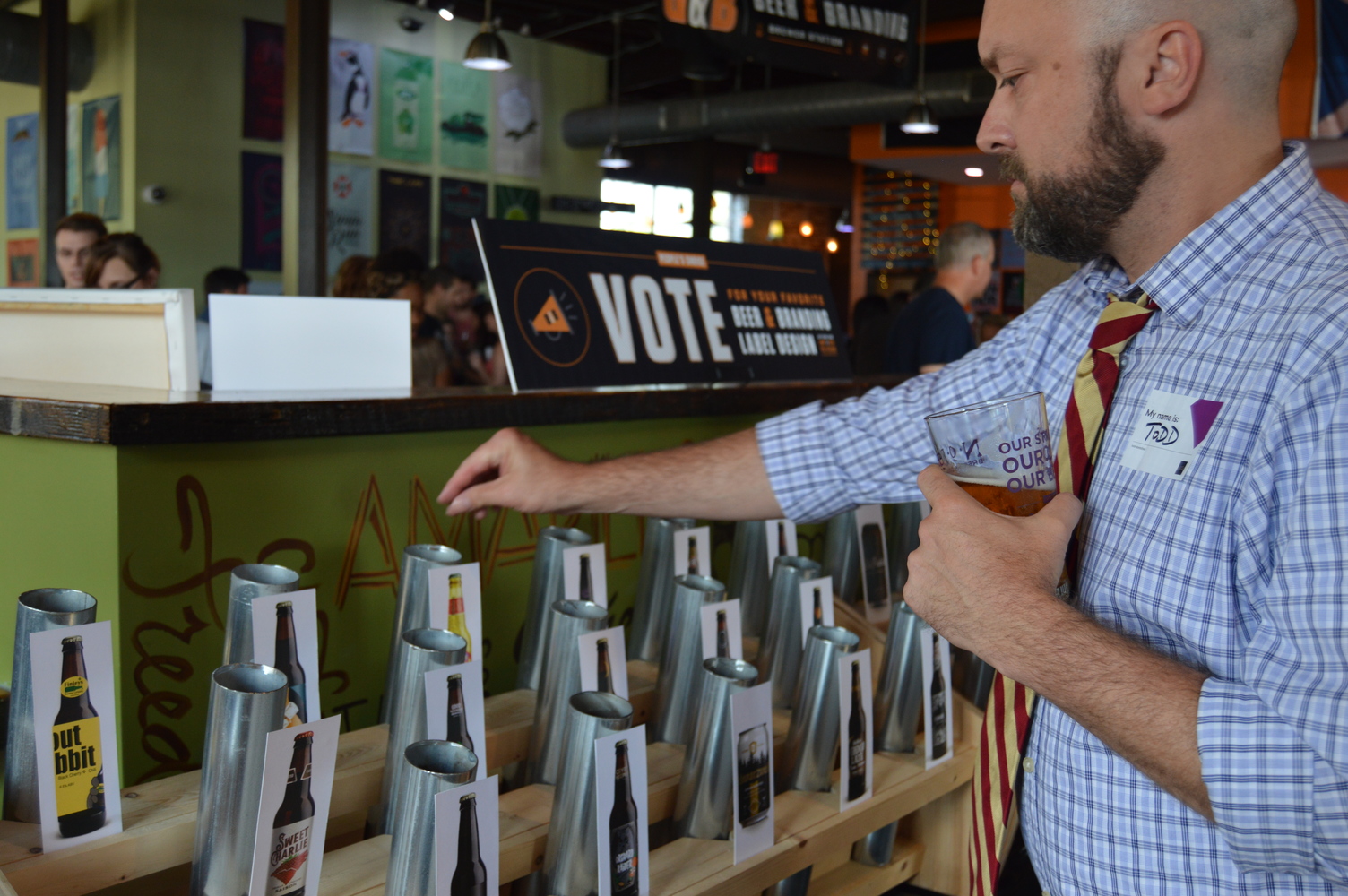 After par-oozing each beautifully branded bottle, each attendant was given a beer cap to vote for their favorite design.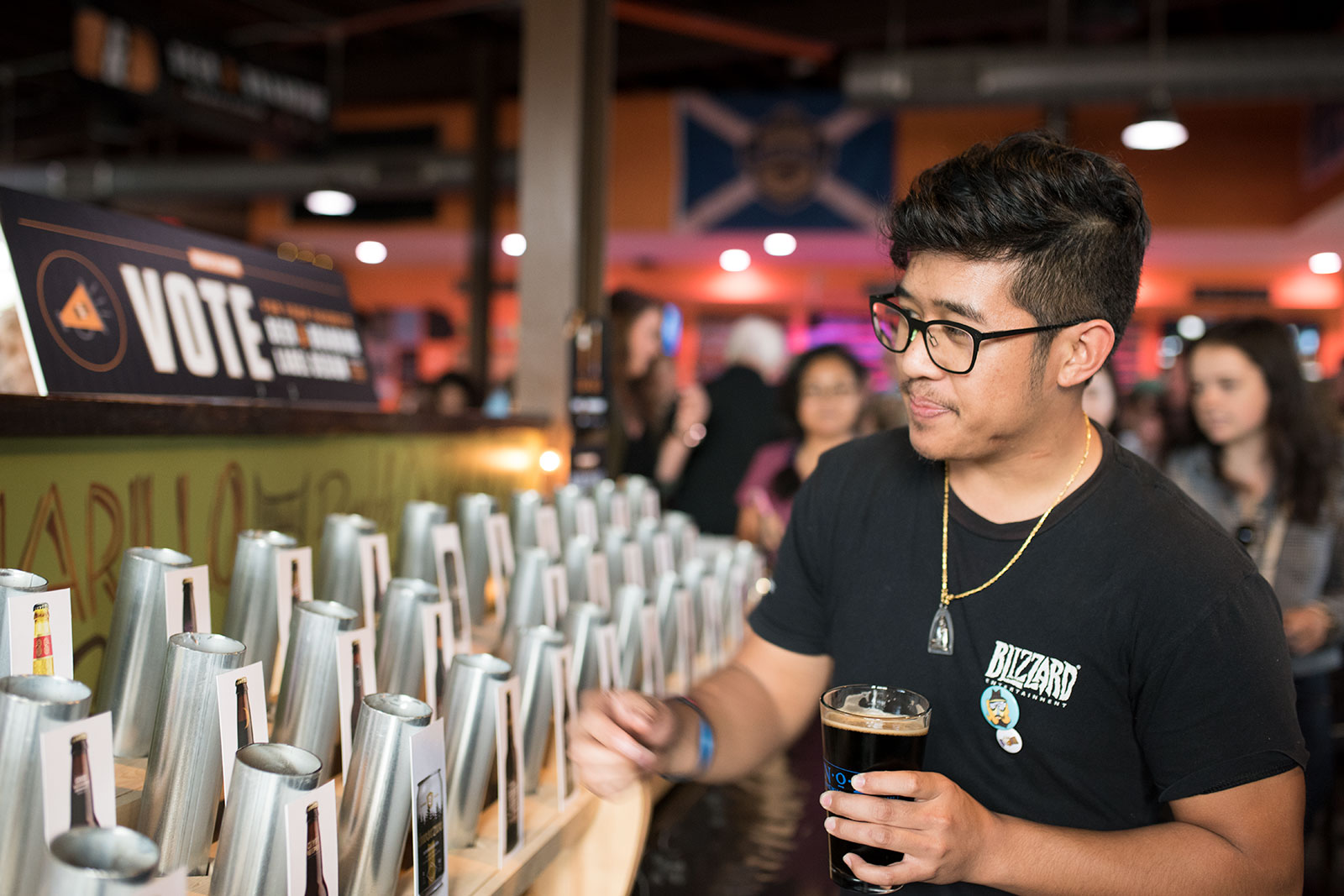 Decisions, decisions…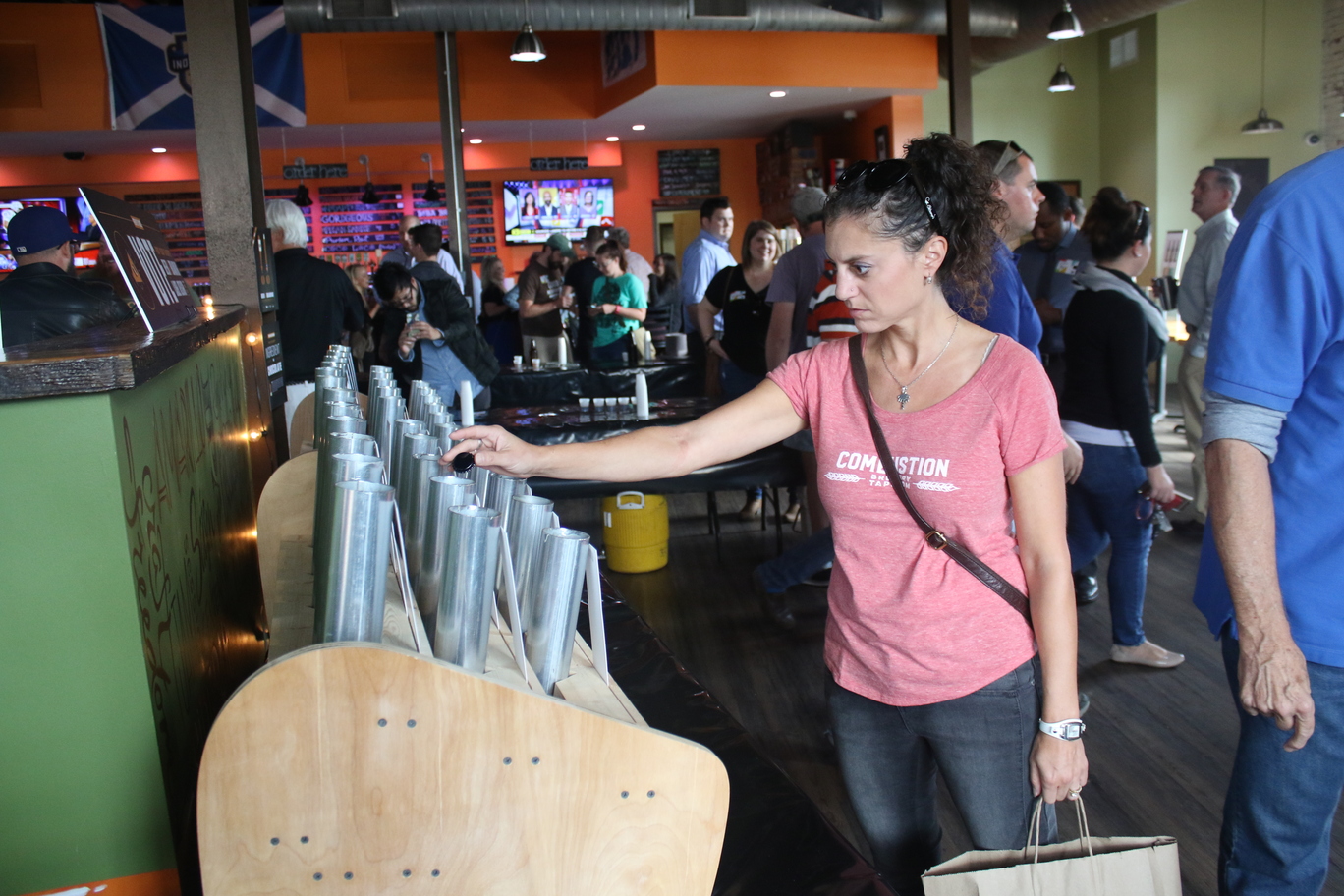 This girl new exactly who she was voting for.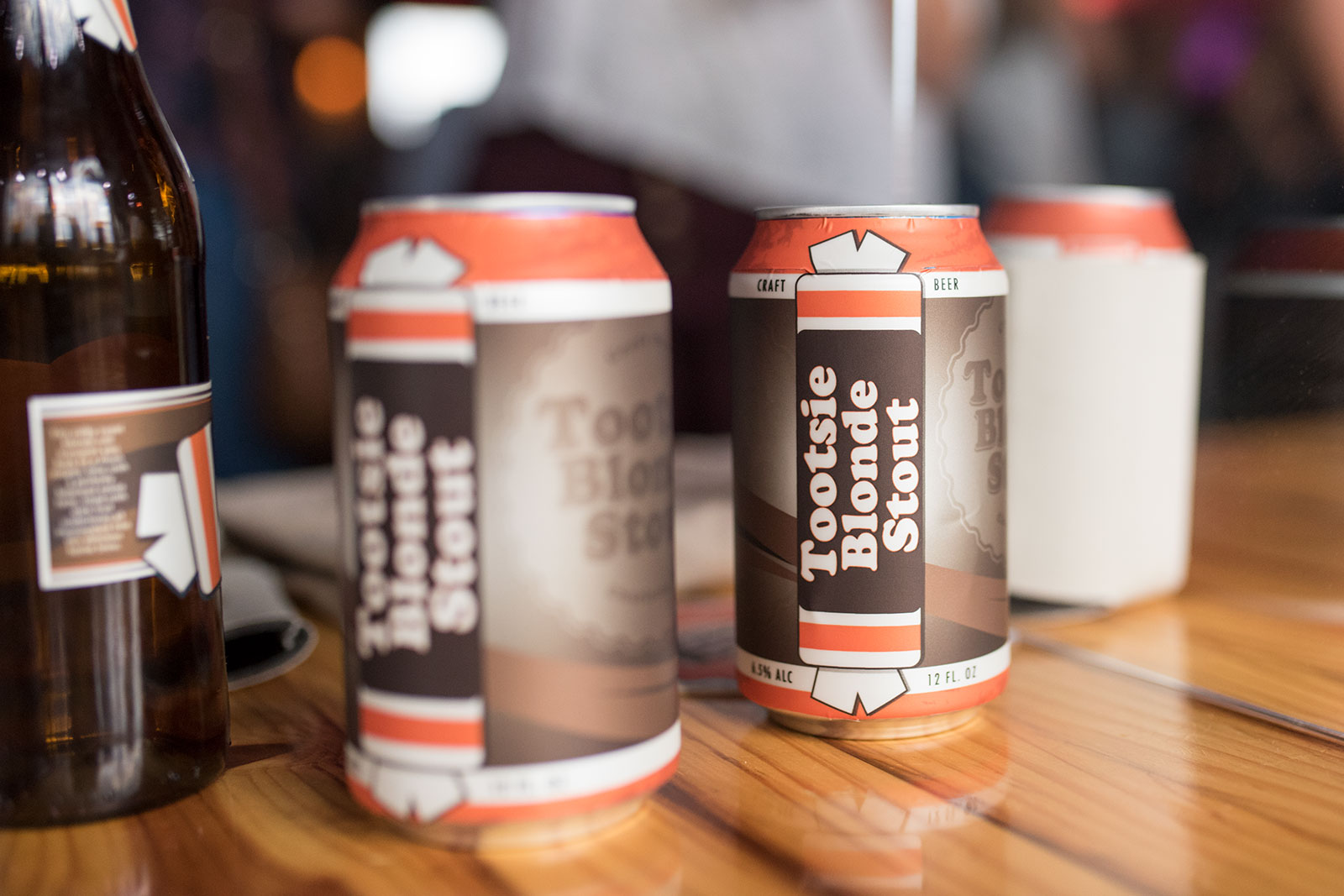 Some up close shots of the incredible branding…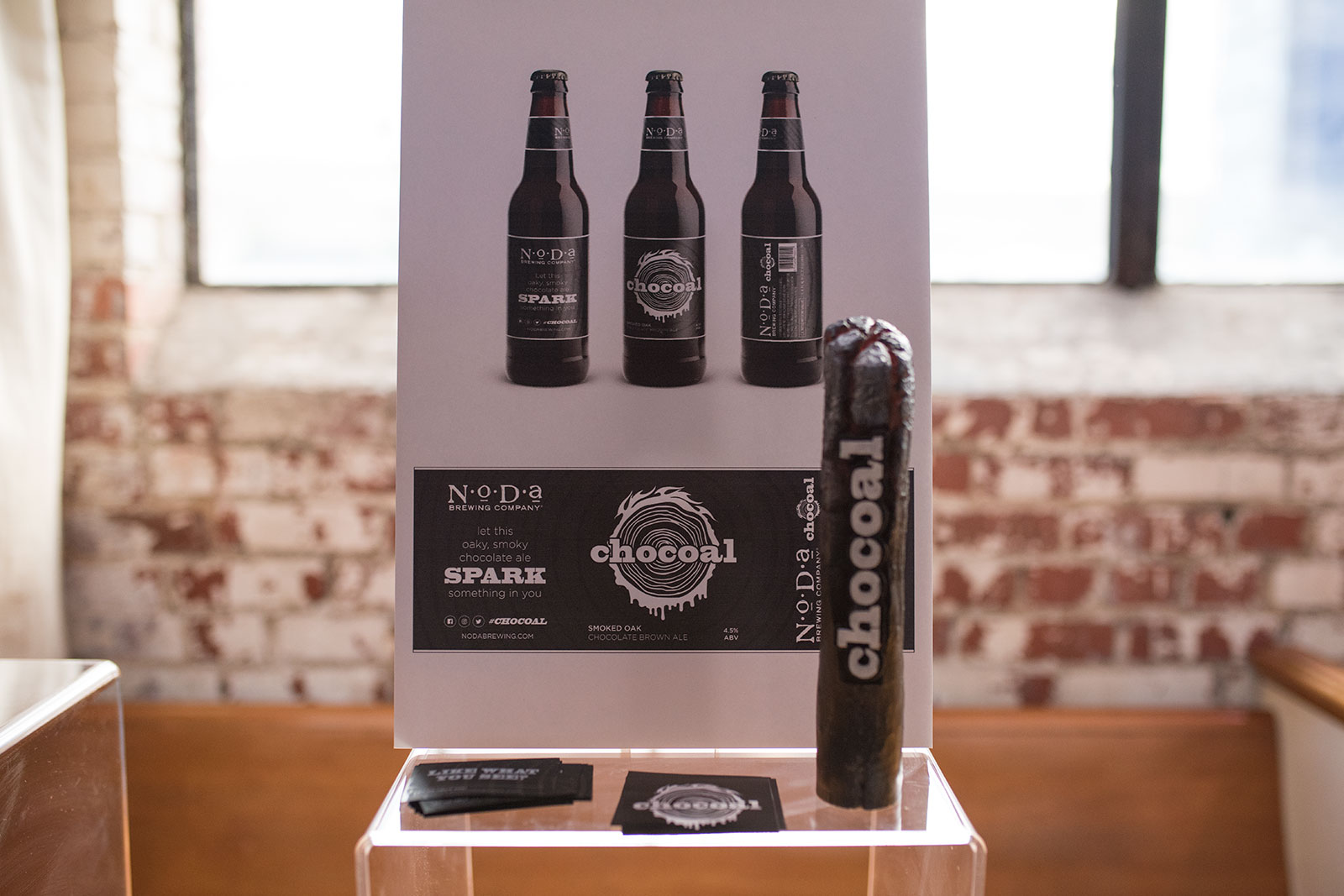 Another one..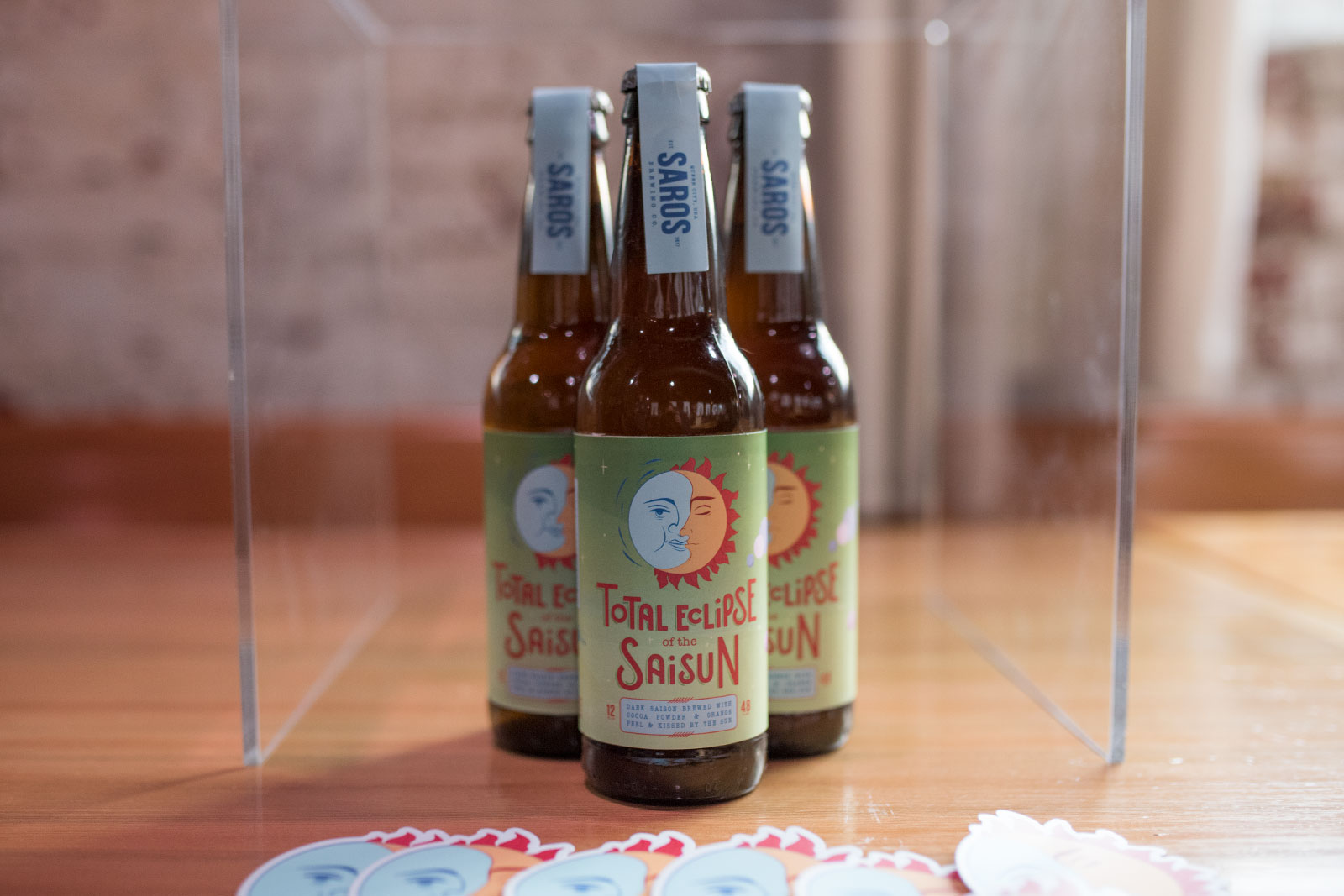 and another one…(just call us DJ Khalid)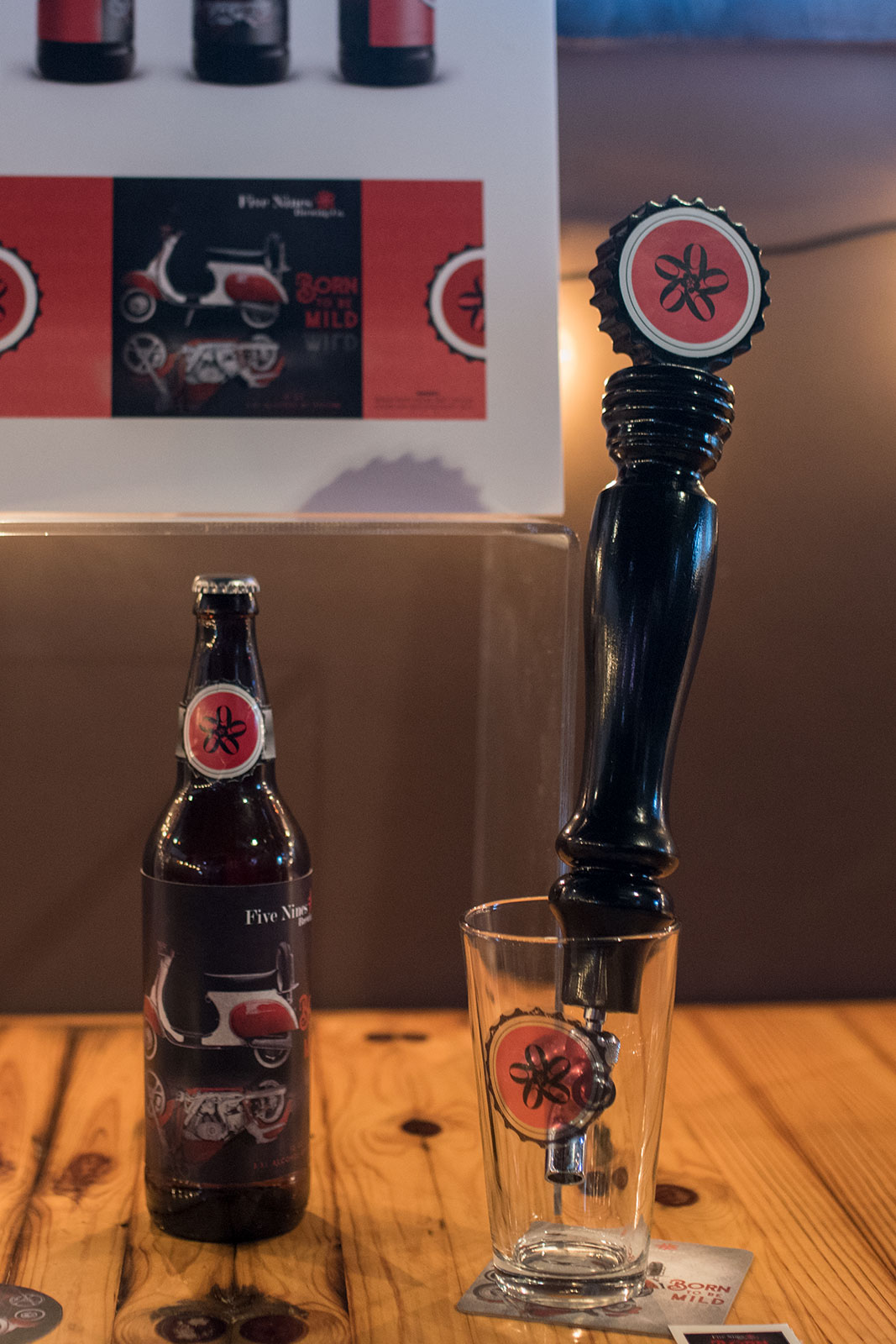 Seriously…every designer knocked it out of the park.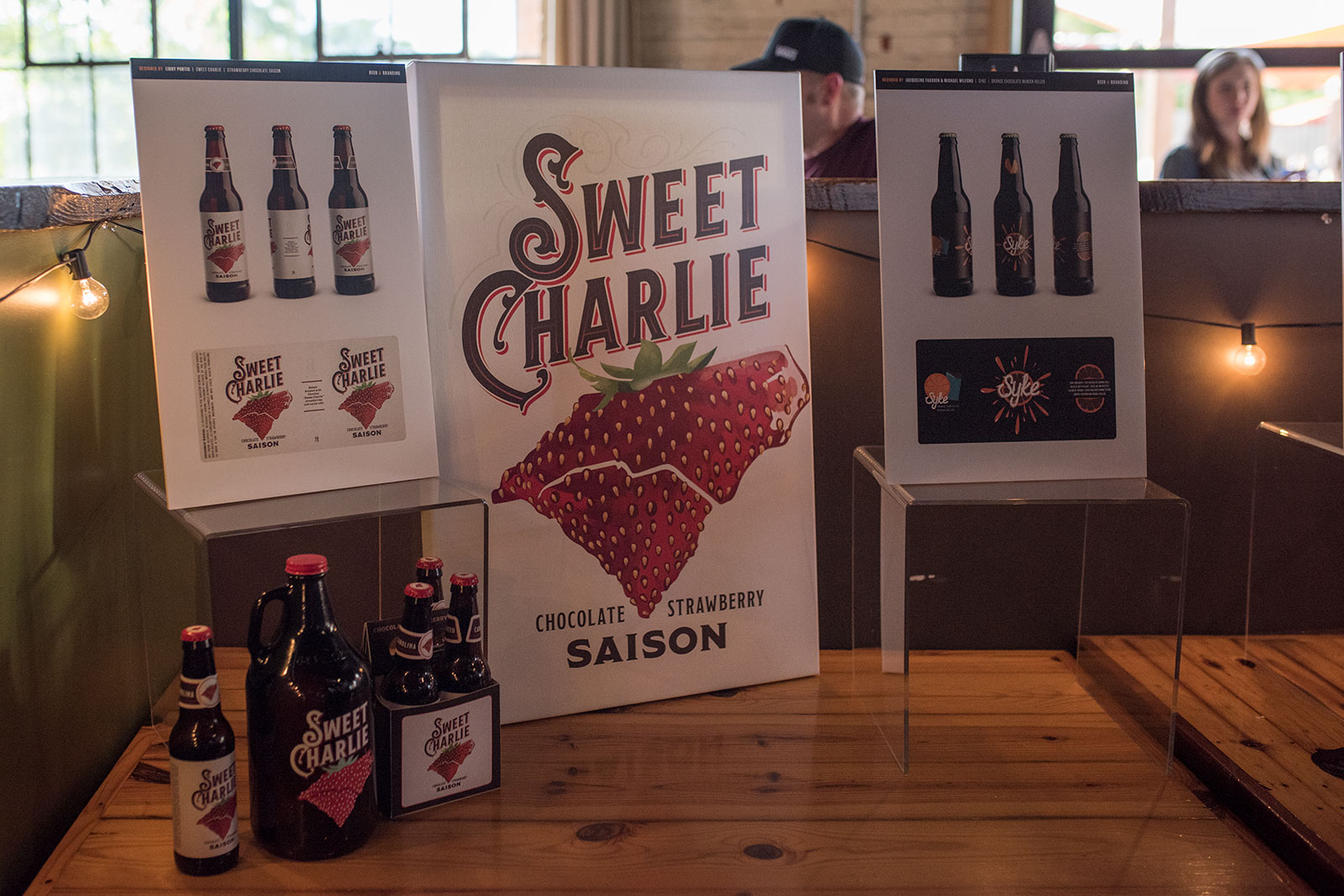 These designs are pretty sweet…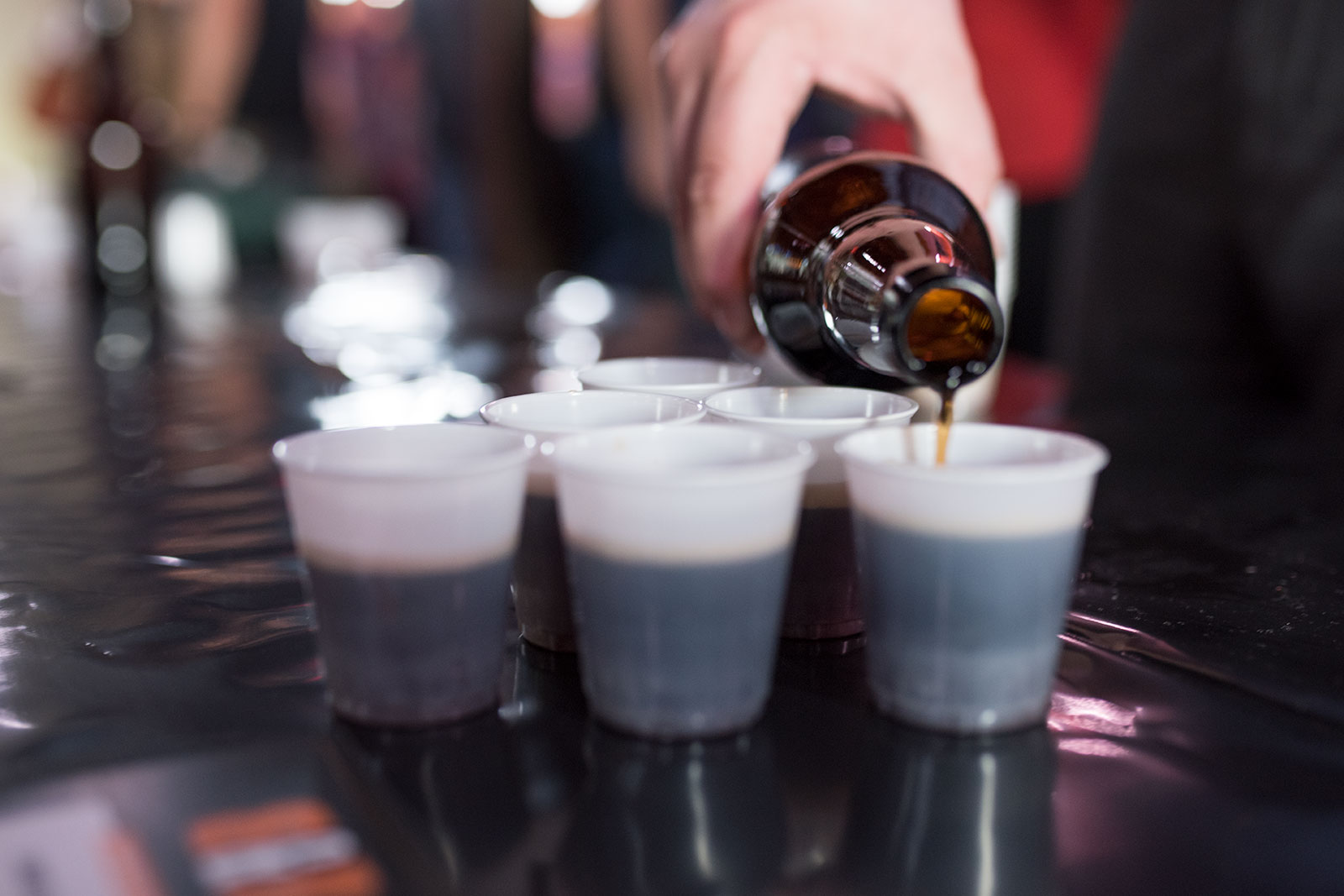 And then the beer pouring tasting began.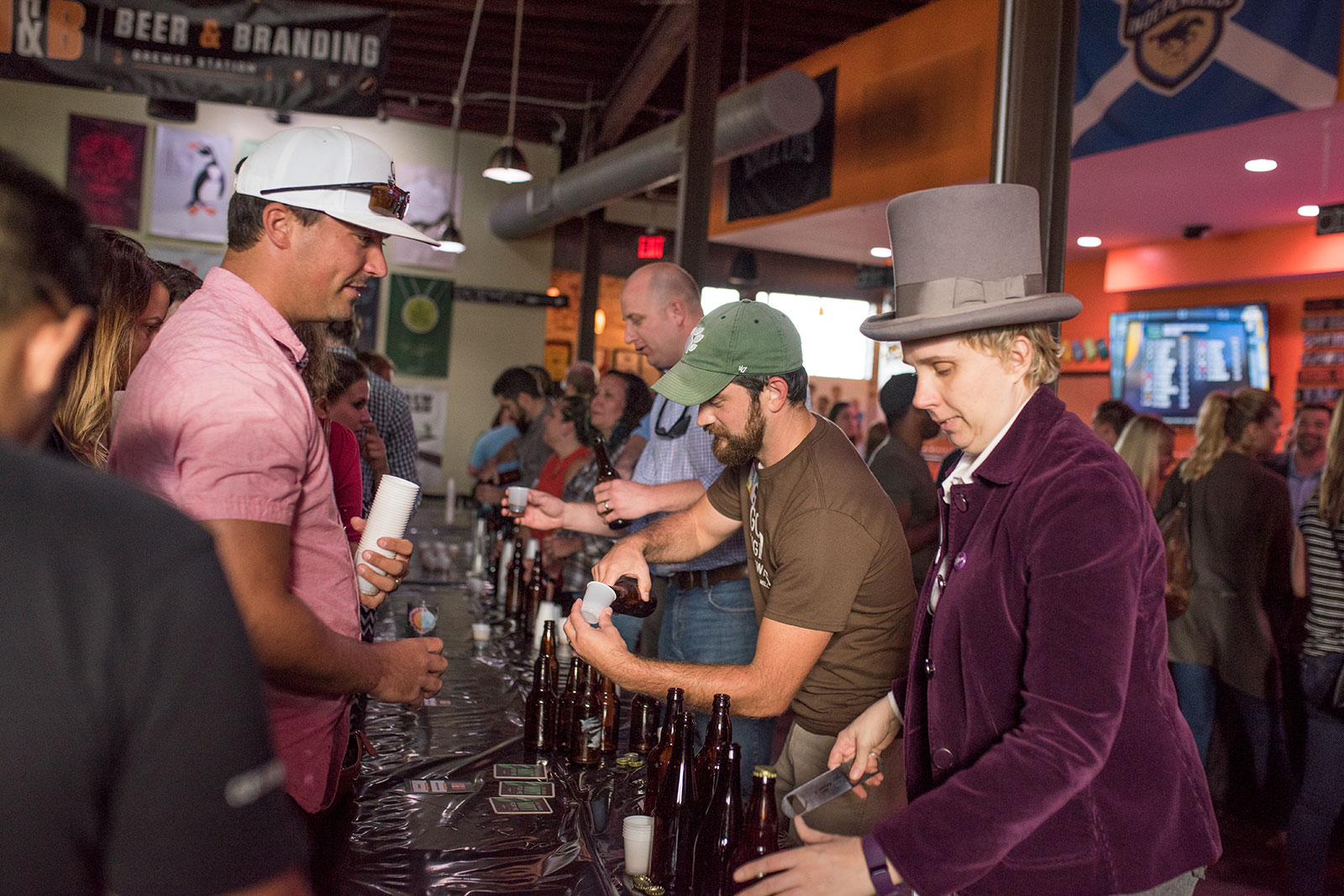 Anxious tasters filed in to taste these home brewers delicious creations.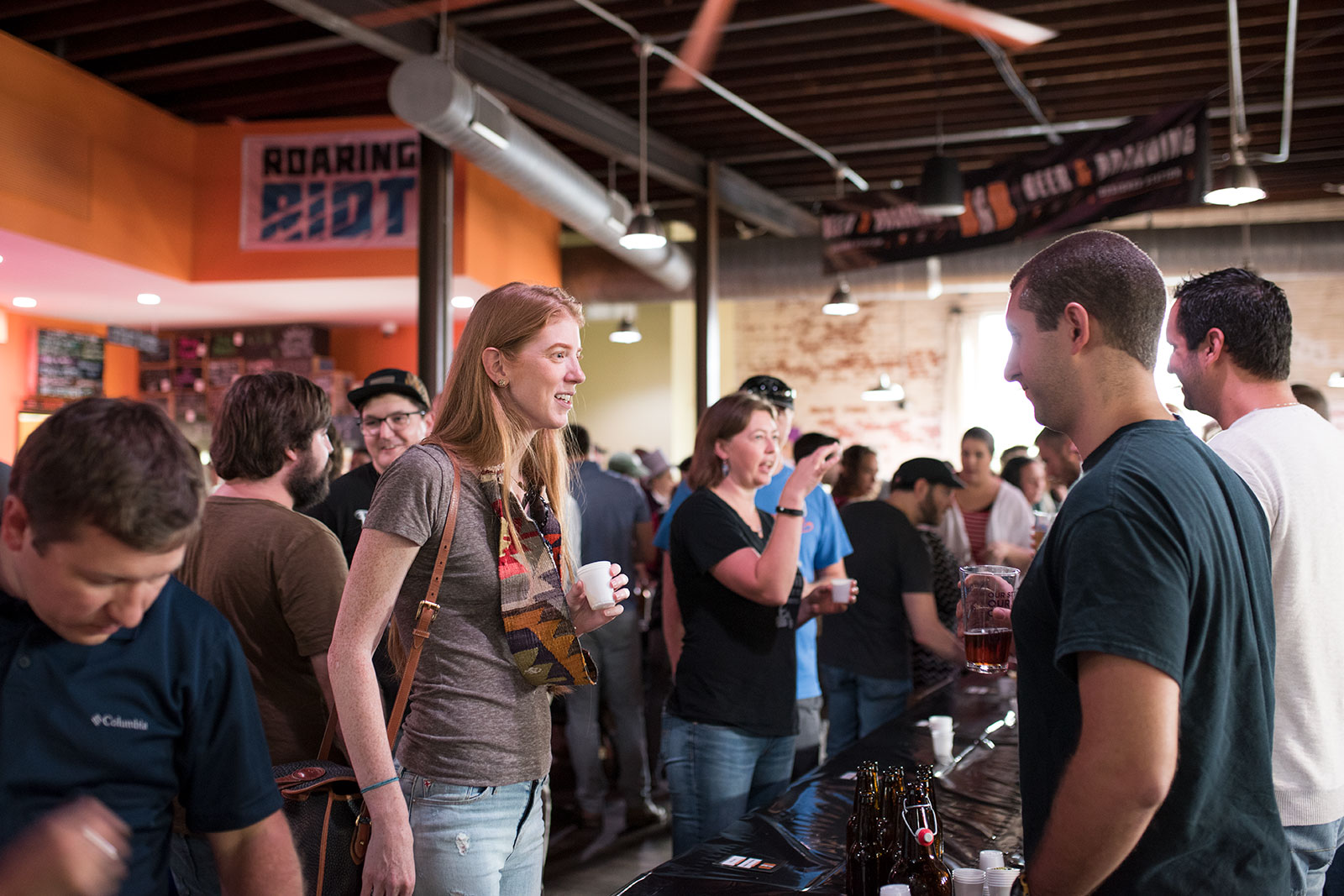 Side note: Home-brewers love to talk about beer (big surprise)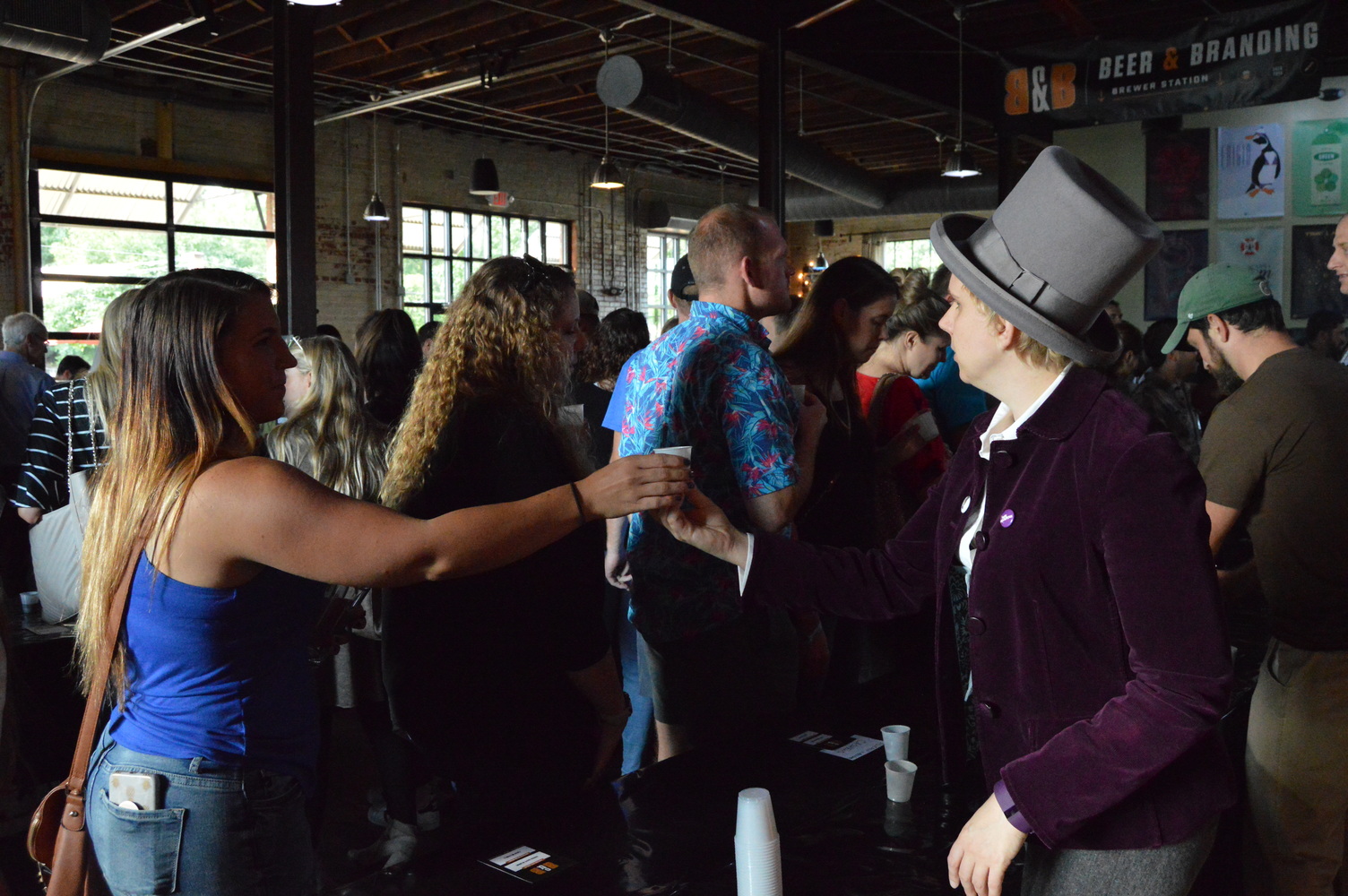 Some brewers even dressed the part…like this lovely brewer, who's beer was Willy Wonka themed.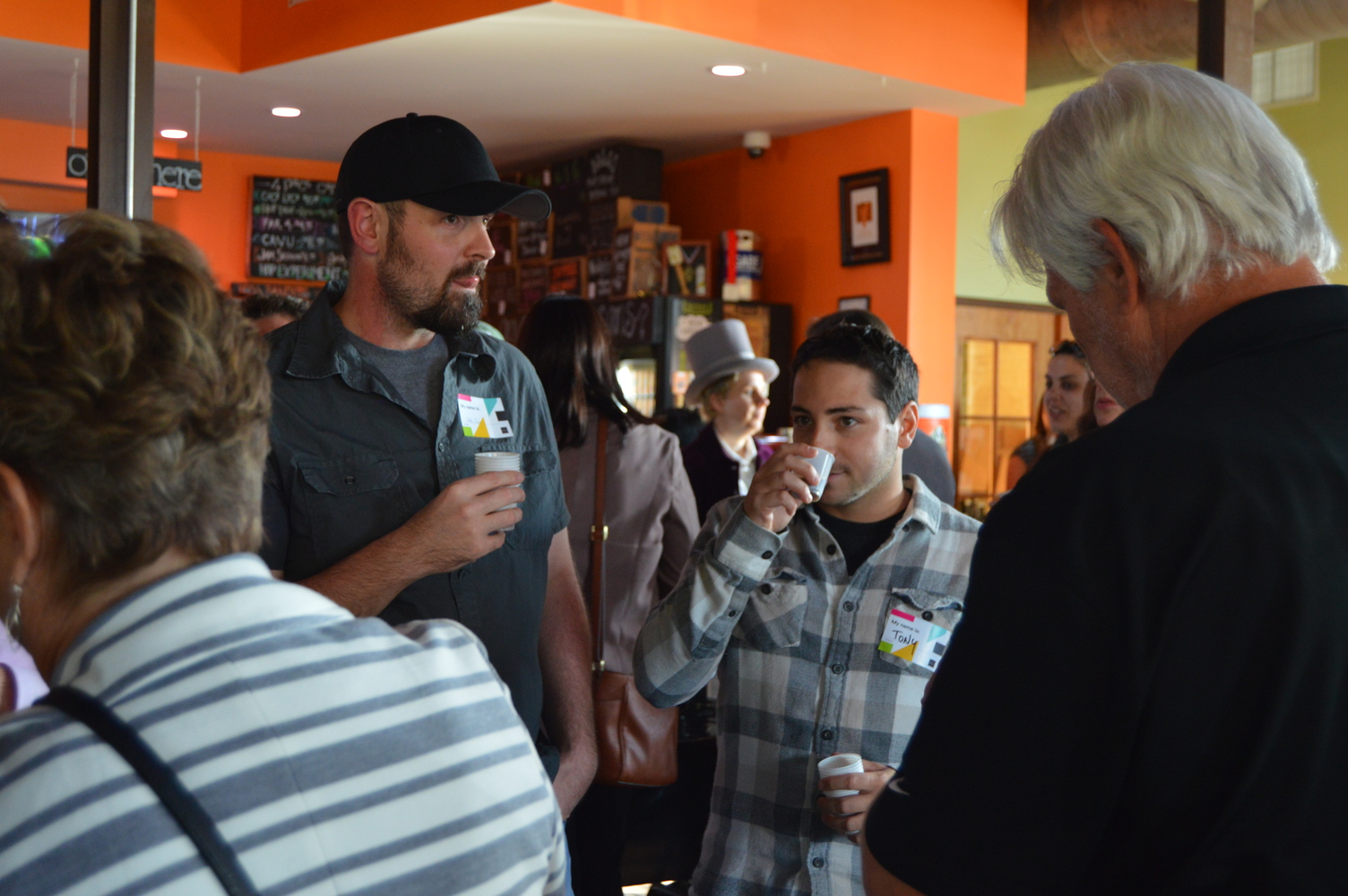 I also observed more people sniffing beer than ever before. Apparently sniffing isn't just for wine tasting any more.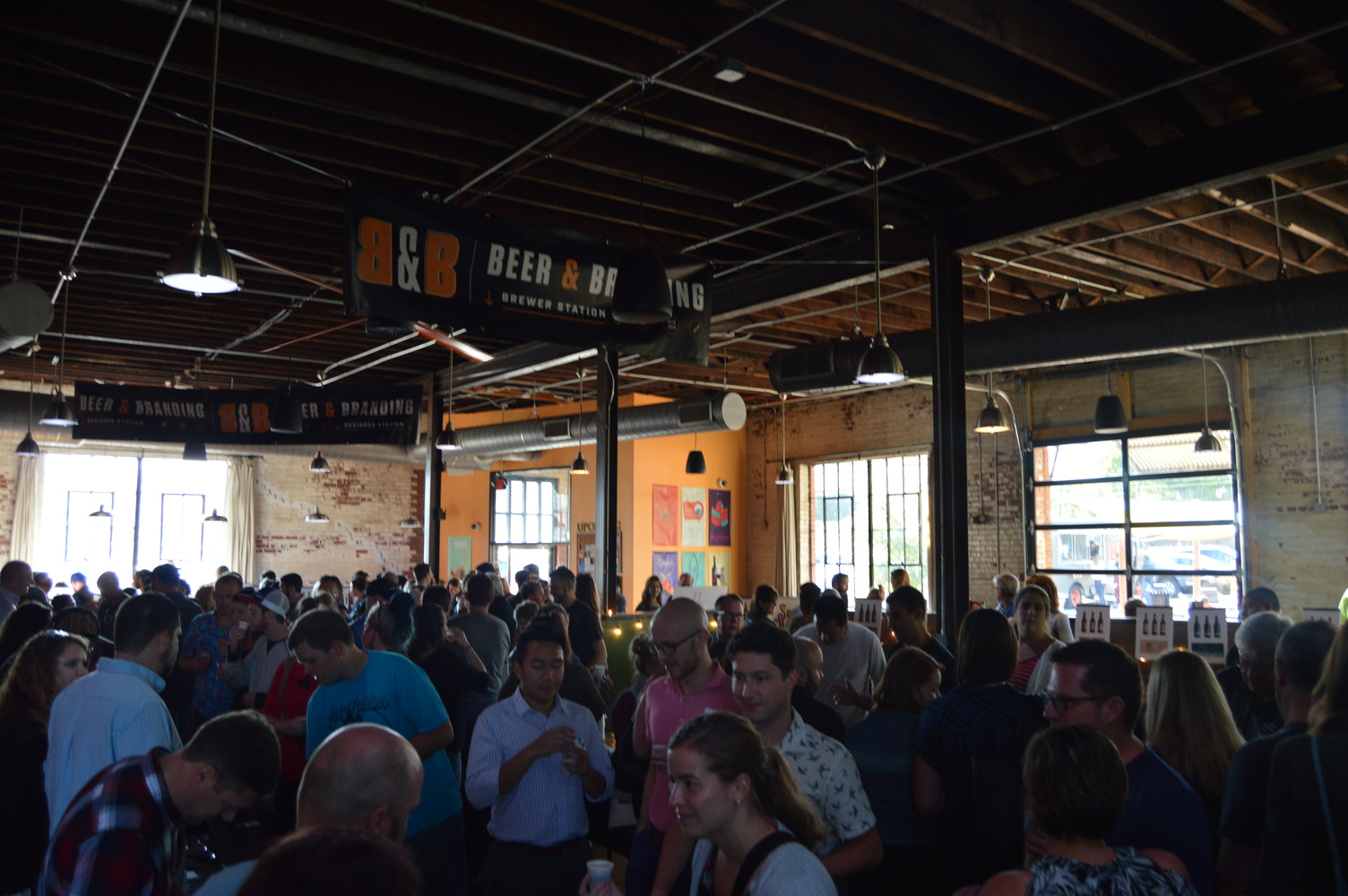 Don't believe that there were tons of people there? Here's a picture to prove it. (100's of people also not pictured)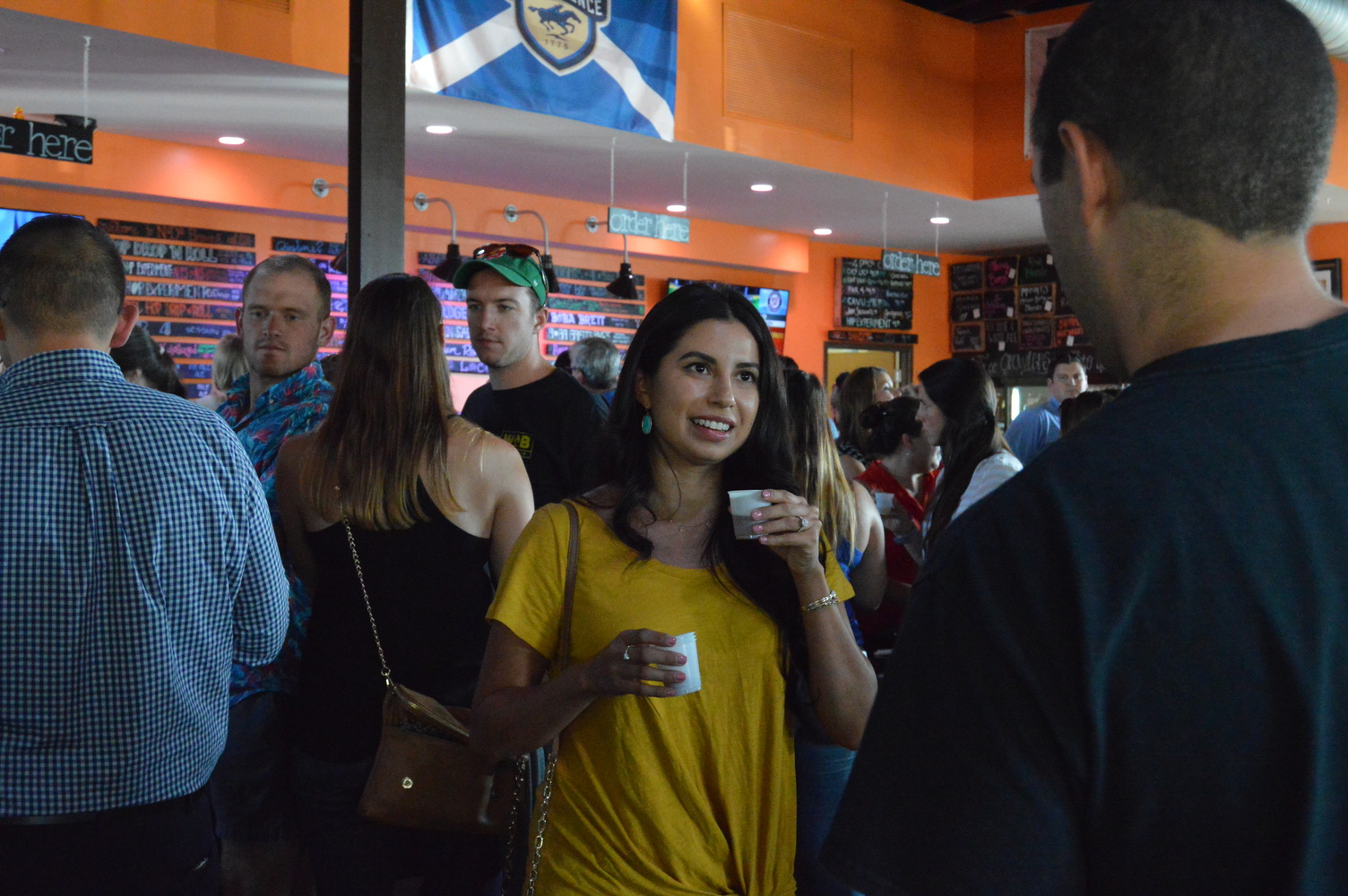 People really seemed to enjoy themselves…
..especially this guy. He looks like he's really enjoying that beer.
Apparently these people were really into what each other were saying…(or maybe it was the beer).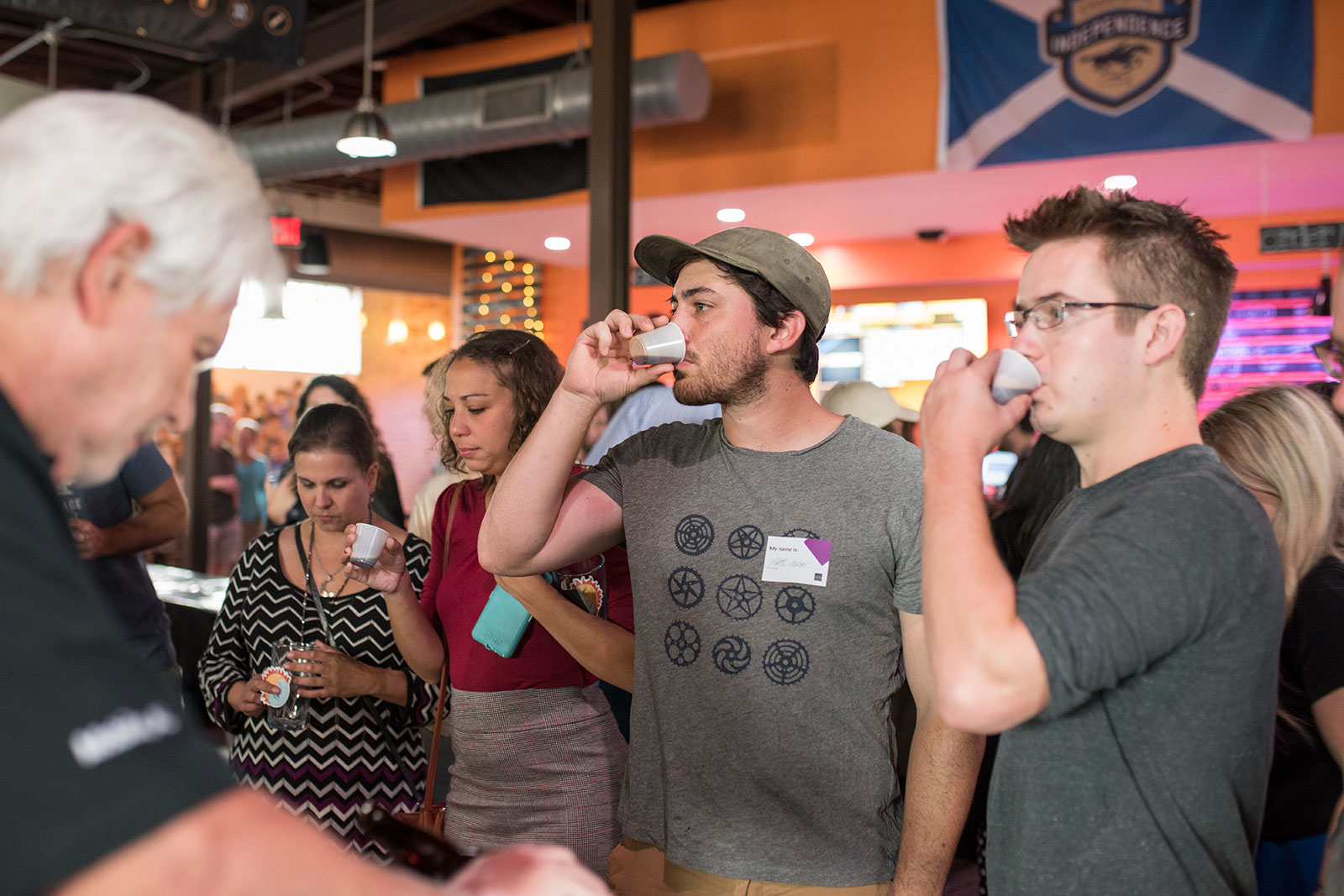 Now this is what you call in perfectly timed photo.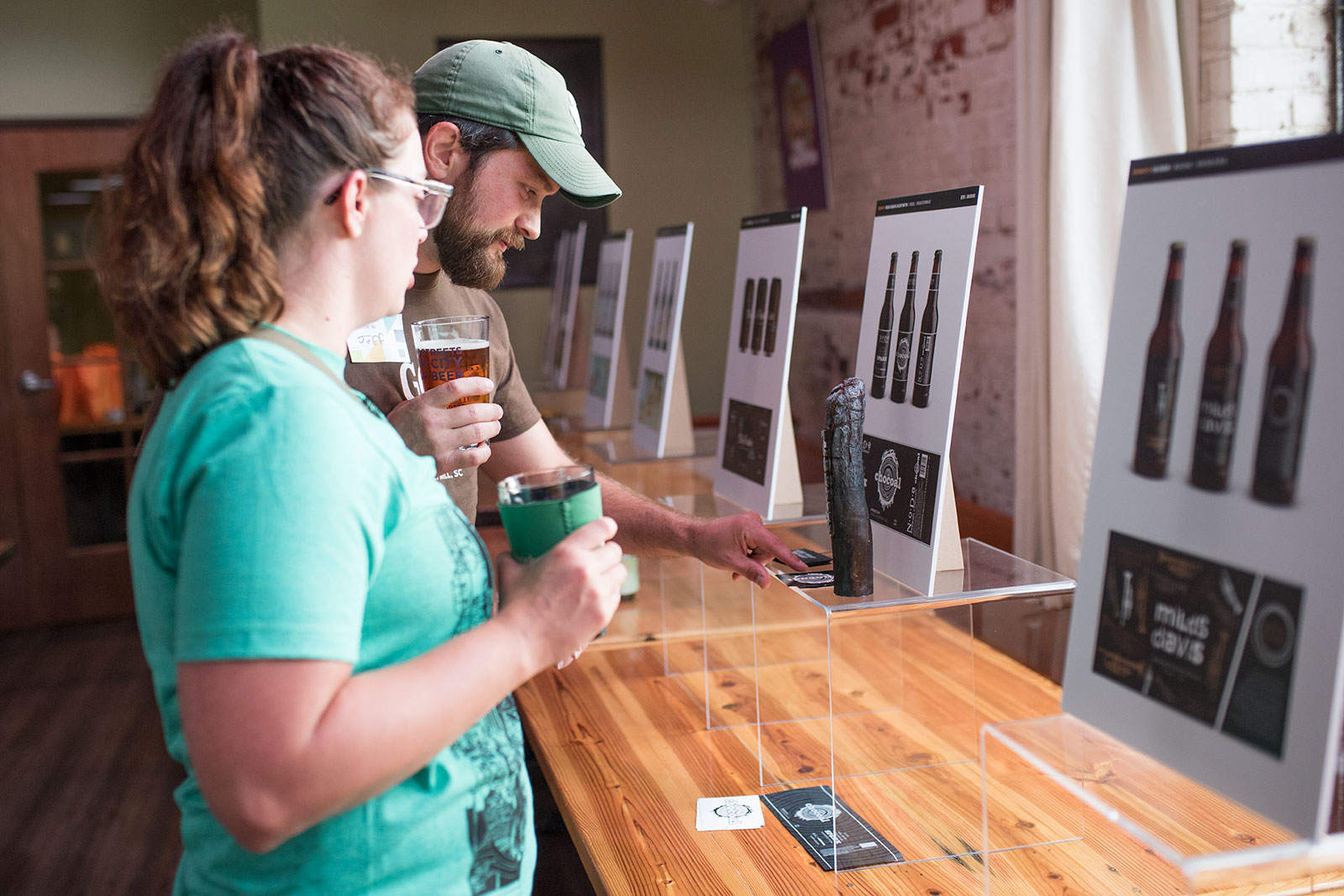 Down to the wire…it was time for everyone to take a last minute look and cast their votes for the best design.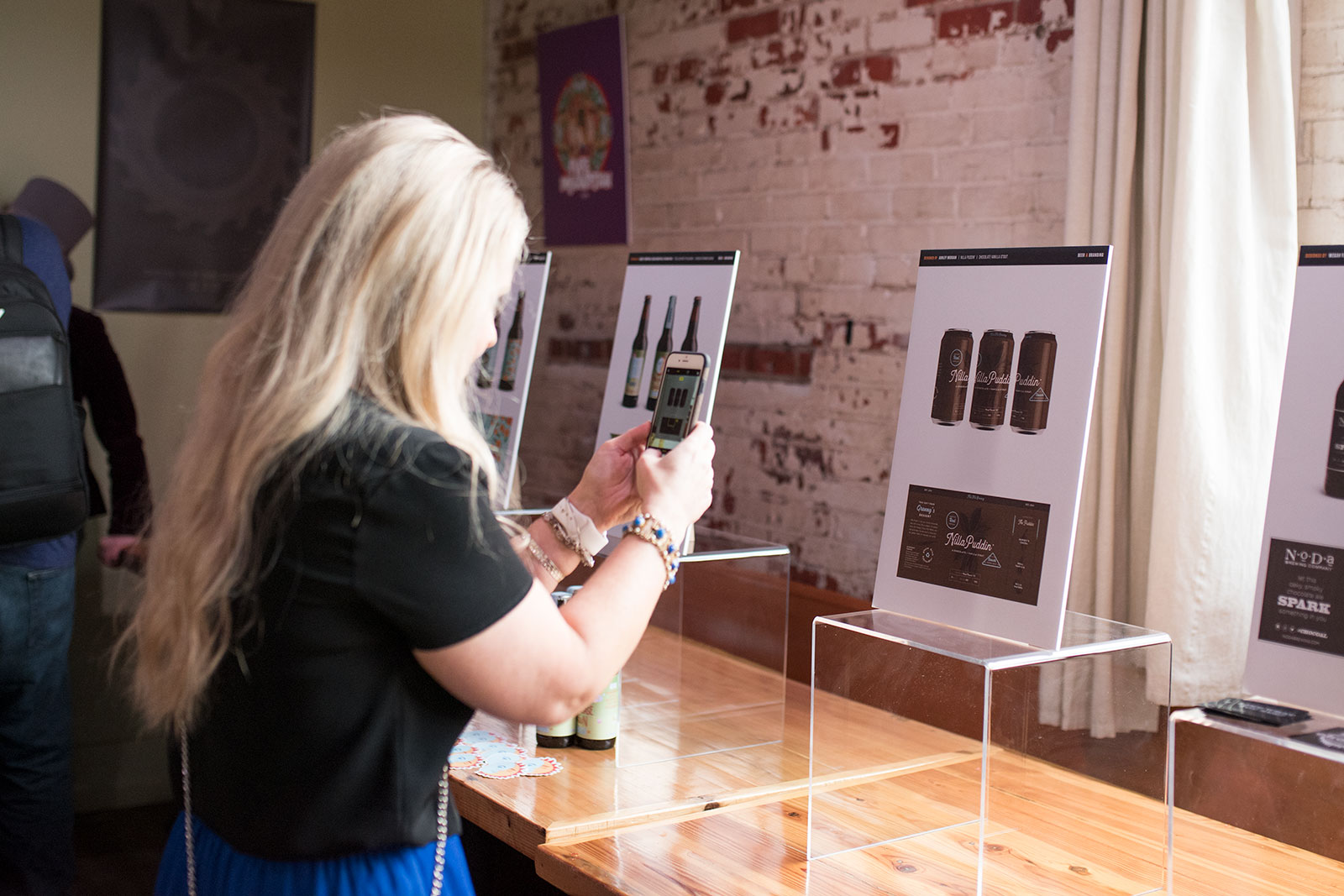 Some took pictures just so they could remember.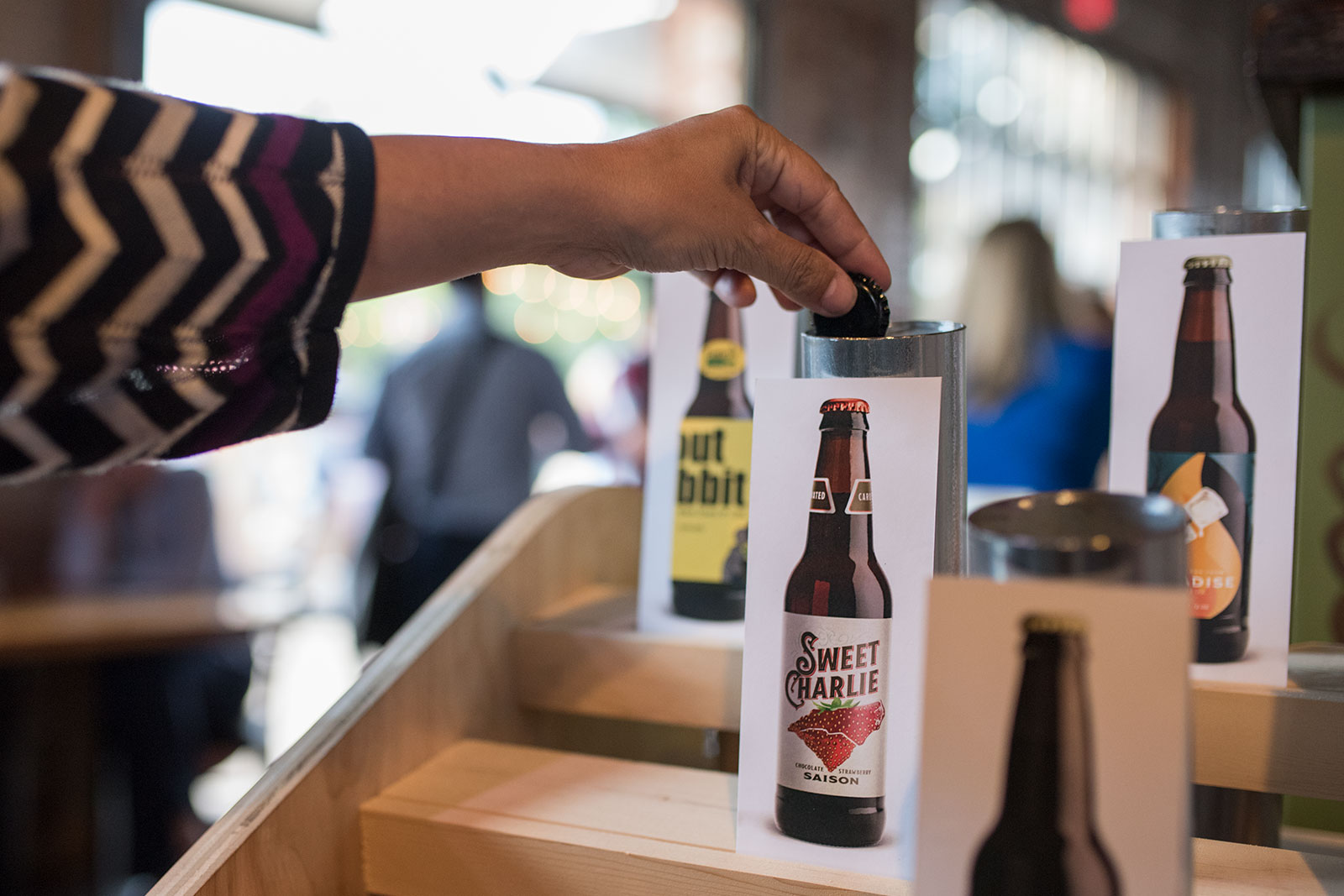 Identity saved by the sleeve…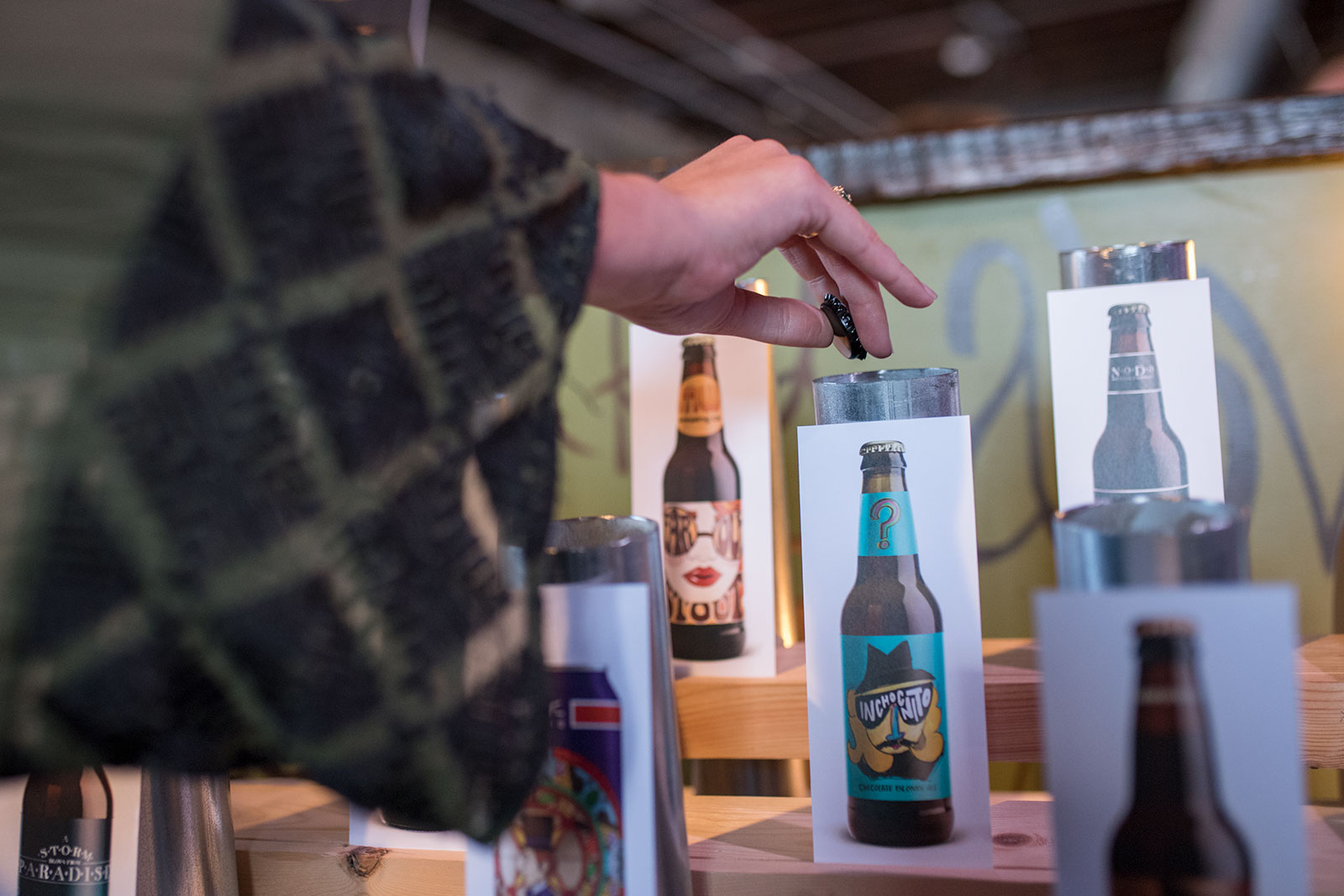 Make that two.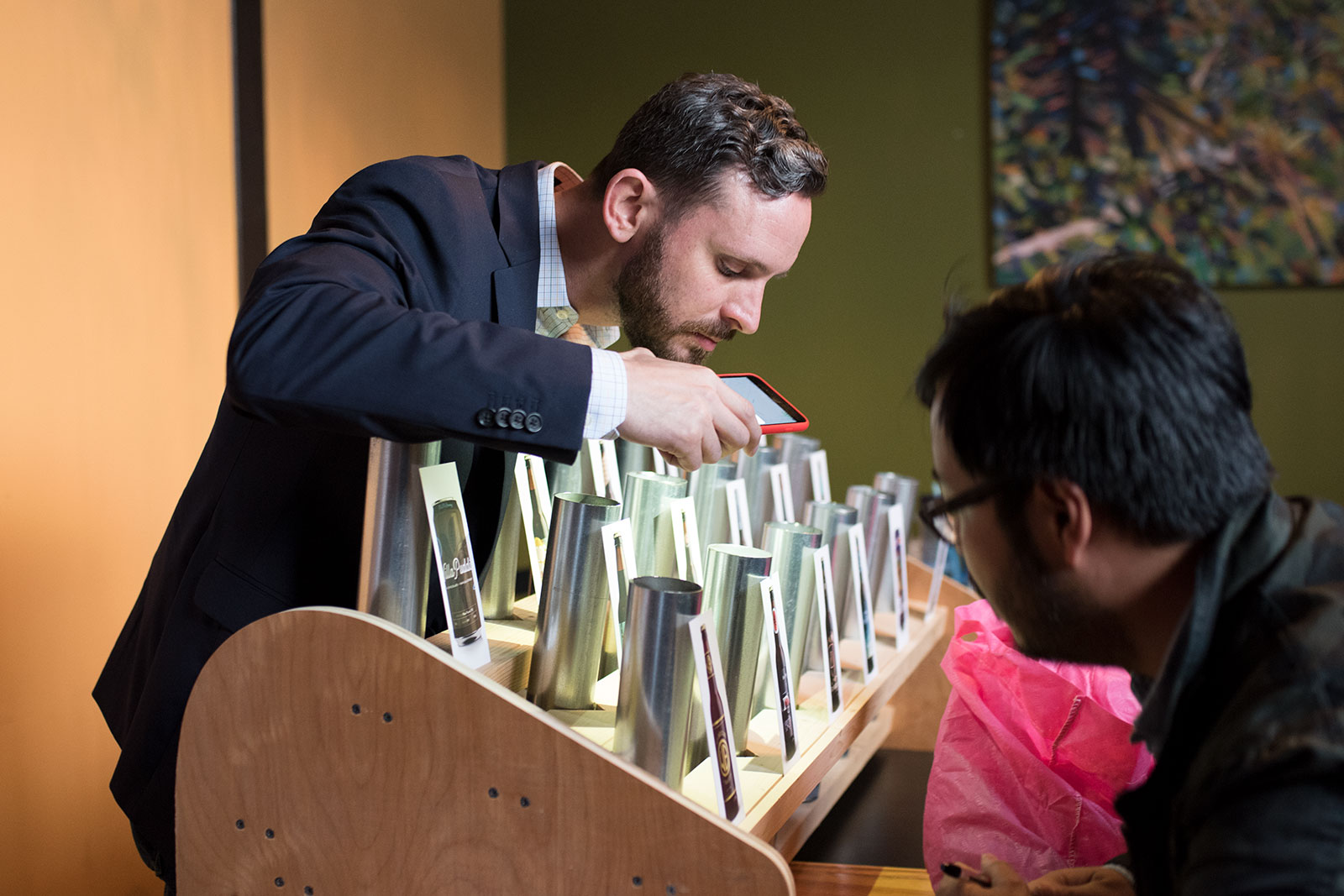 And the counting begins…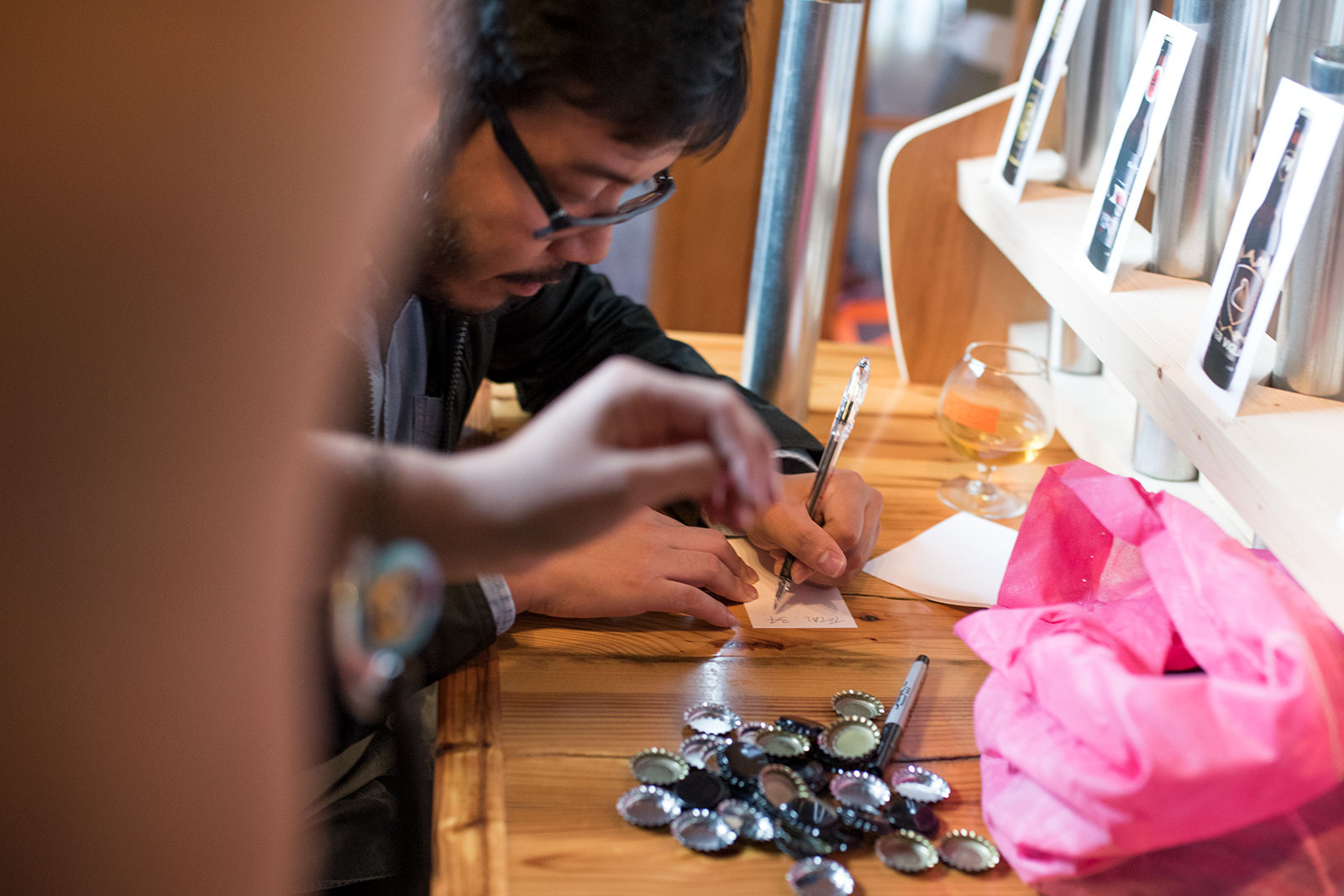 Eager board members tally up the votes for most popular design.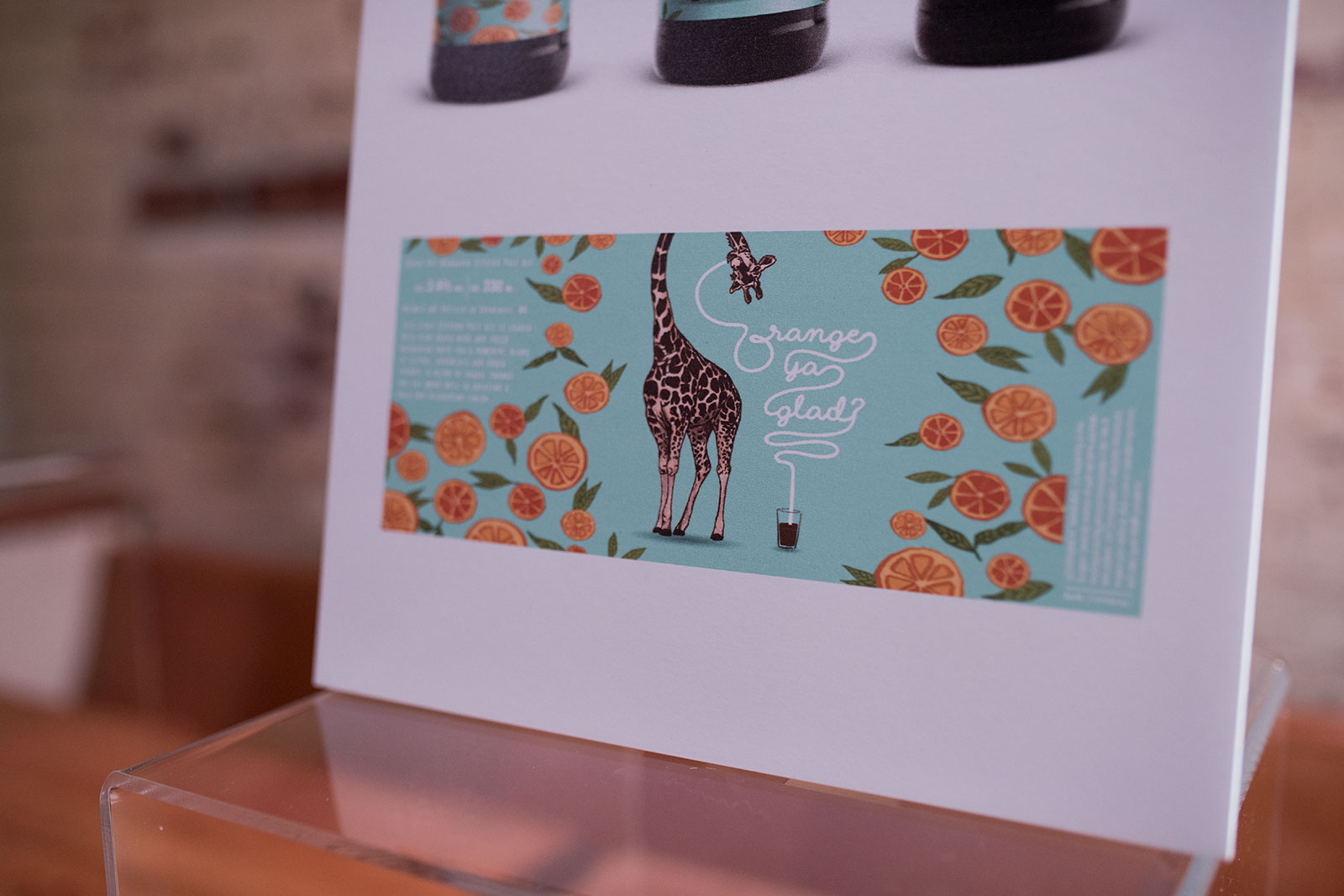 Who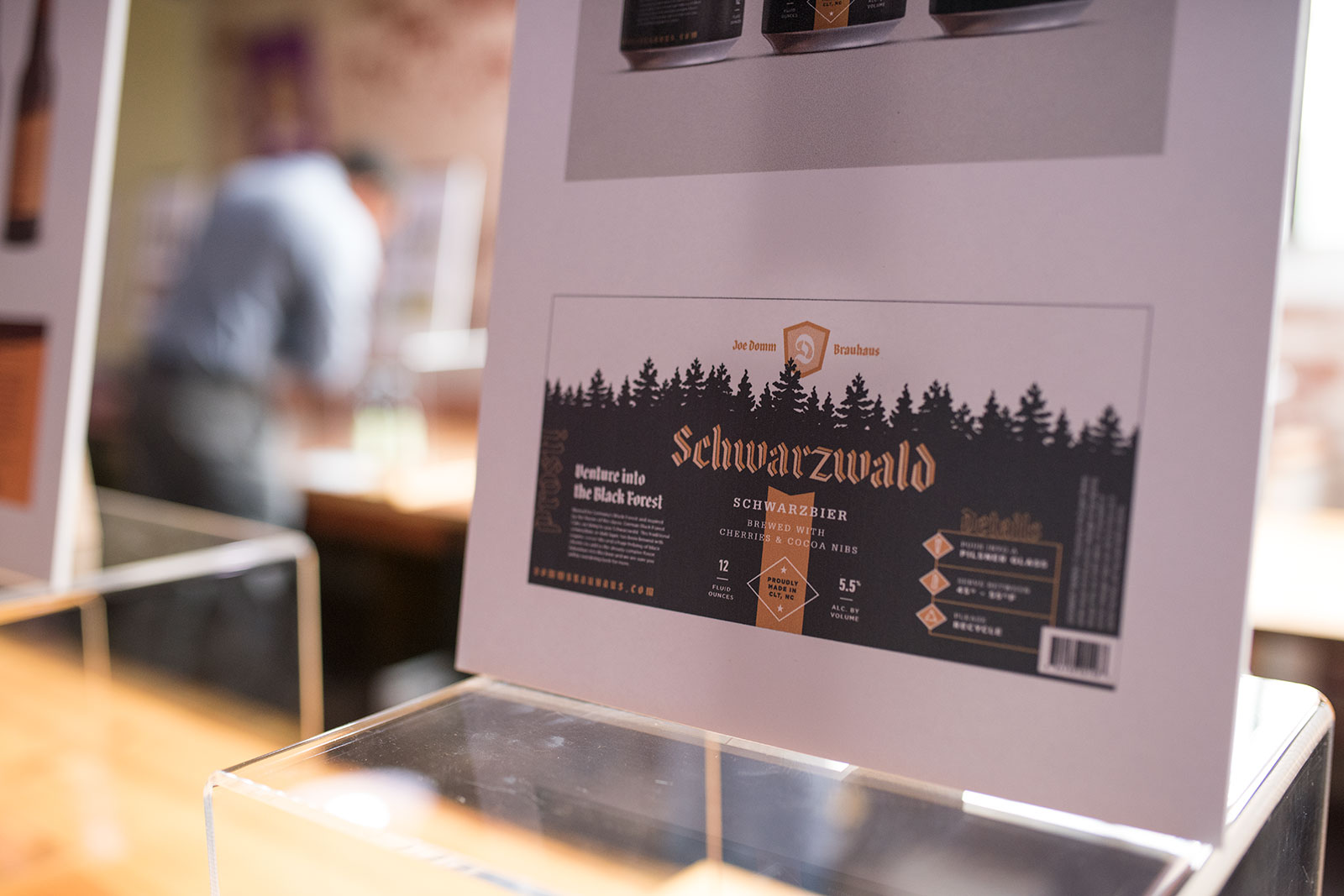 Will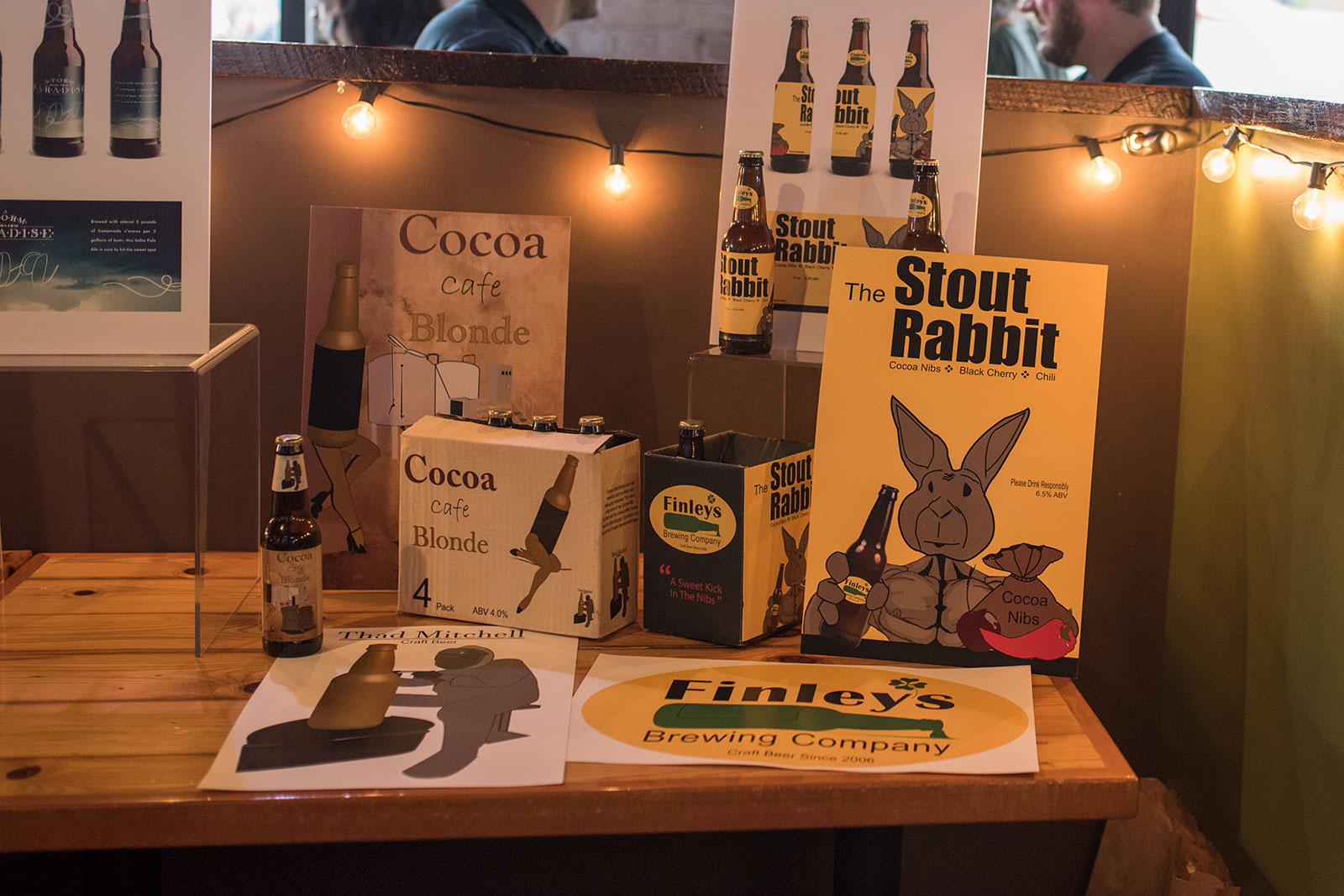 It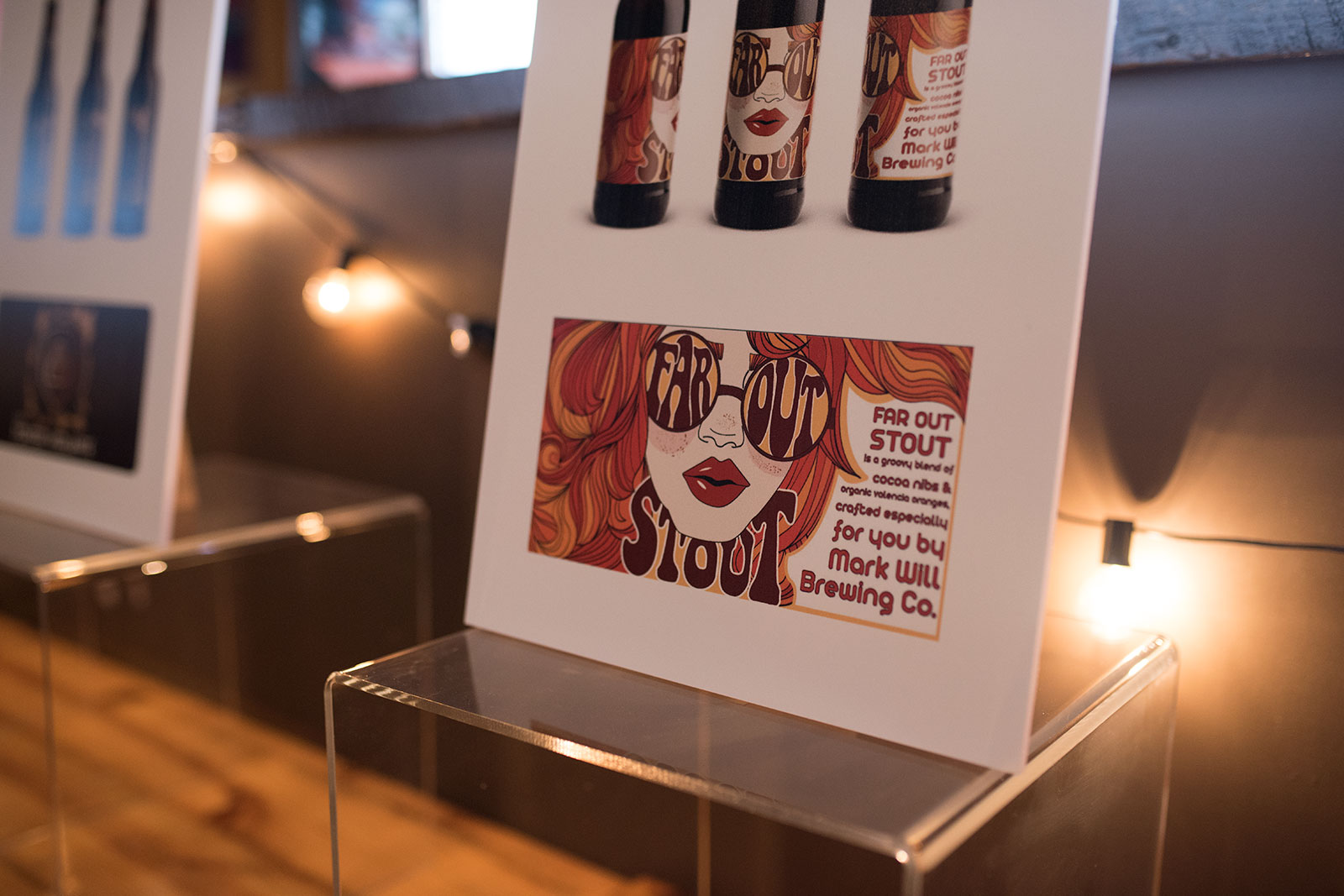 Be?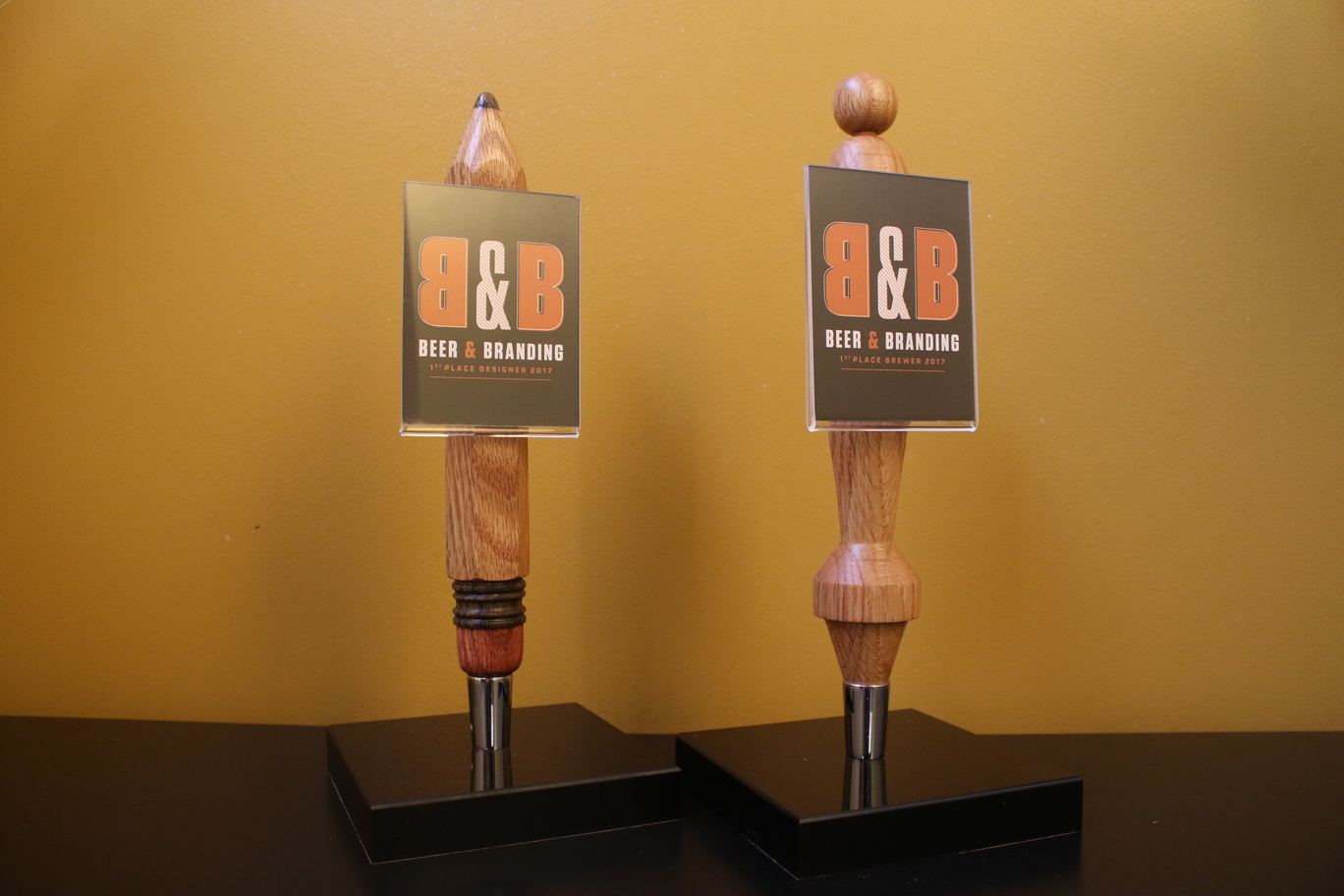 (Side note): Aren't the awards for this year amazing? Thanks BOLTGROUP!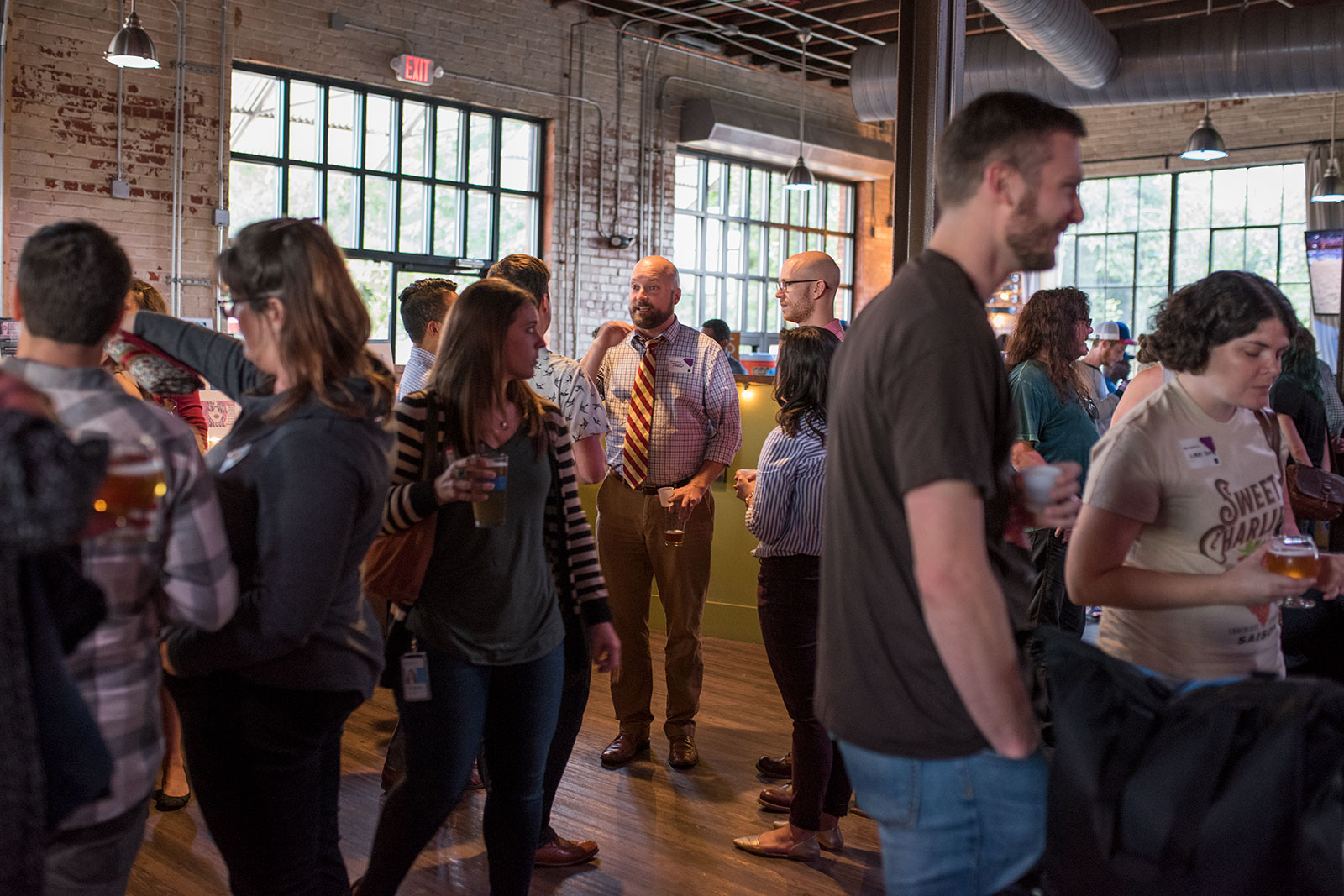 The anticipation builds…
AND the winners are…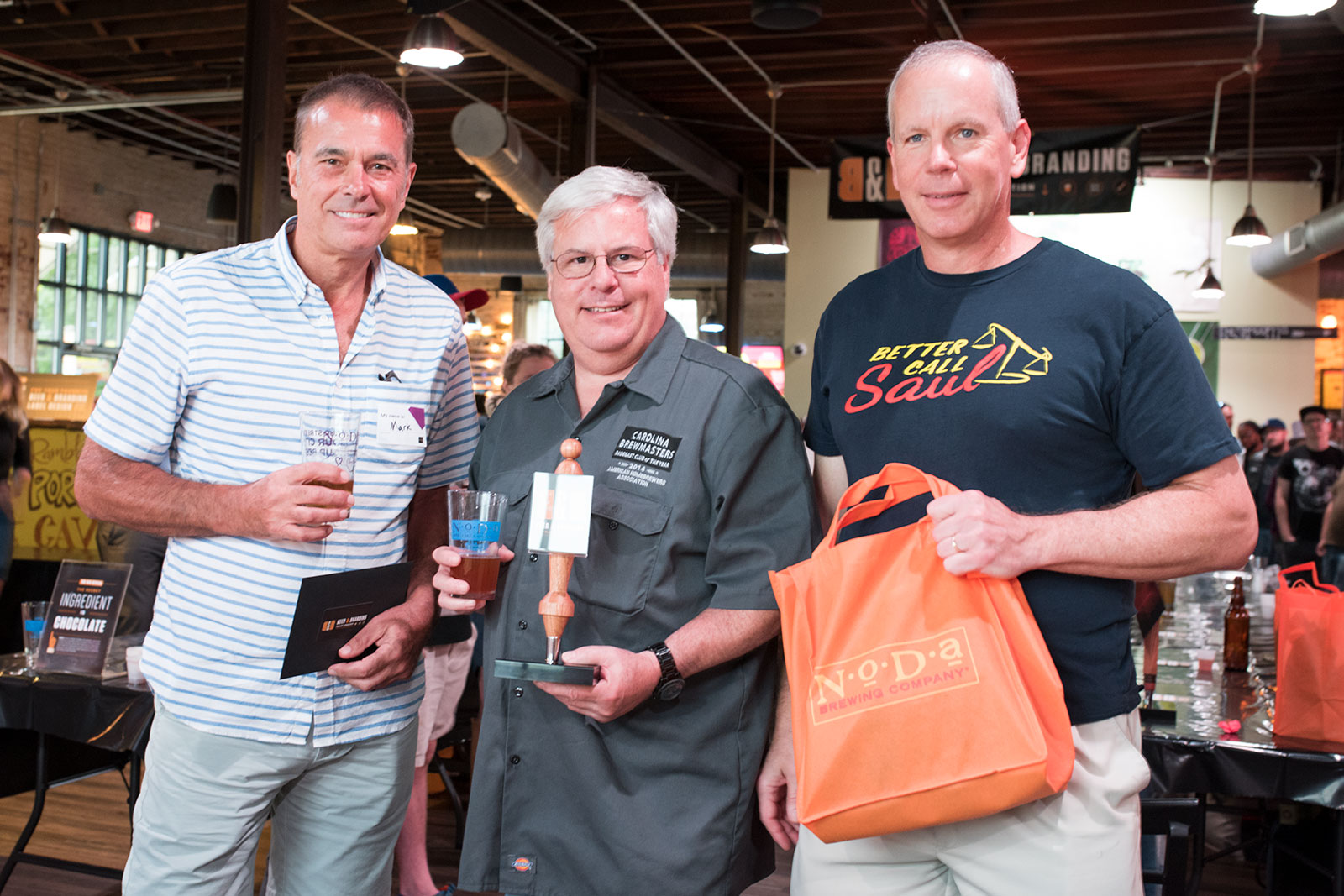 Brewer winners: 1st Steve Hamner, Pale Ale 2nd Jim Pence. Imperial Stout, 3rd Mark Whitehead, Chocolate Coco Pale Ale
Design winners: 1st Tyler Neal, A Storm Blown in from Paradise, 2nd Libby Portis, Sweet Charlie, 3rd Scott Brinkley and Daniel Brenneman, Pure Imagination
Beer & Branding would not have been possible without the help of the following partners:
NoDa Brewing Company: for providing their amazing venue to us.
BOLTGROUP: for your continued design partnership and support of AIGA.
Metrographics: for their always incredible job on the signage for our events.