For the third consecutive year, beer makers and designers came together to combine their crafts AND for the third consecutive year, the Beer & Branding Showcase was an outstanding success! Each year we are blown away by the talents both the beer and design community bring to the table. We're not kidding when we say this event just keeps getting better and better. So if you're one of the few that missed out on this exciting event, here's a photo recap to help tide you over until next year.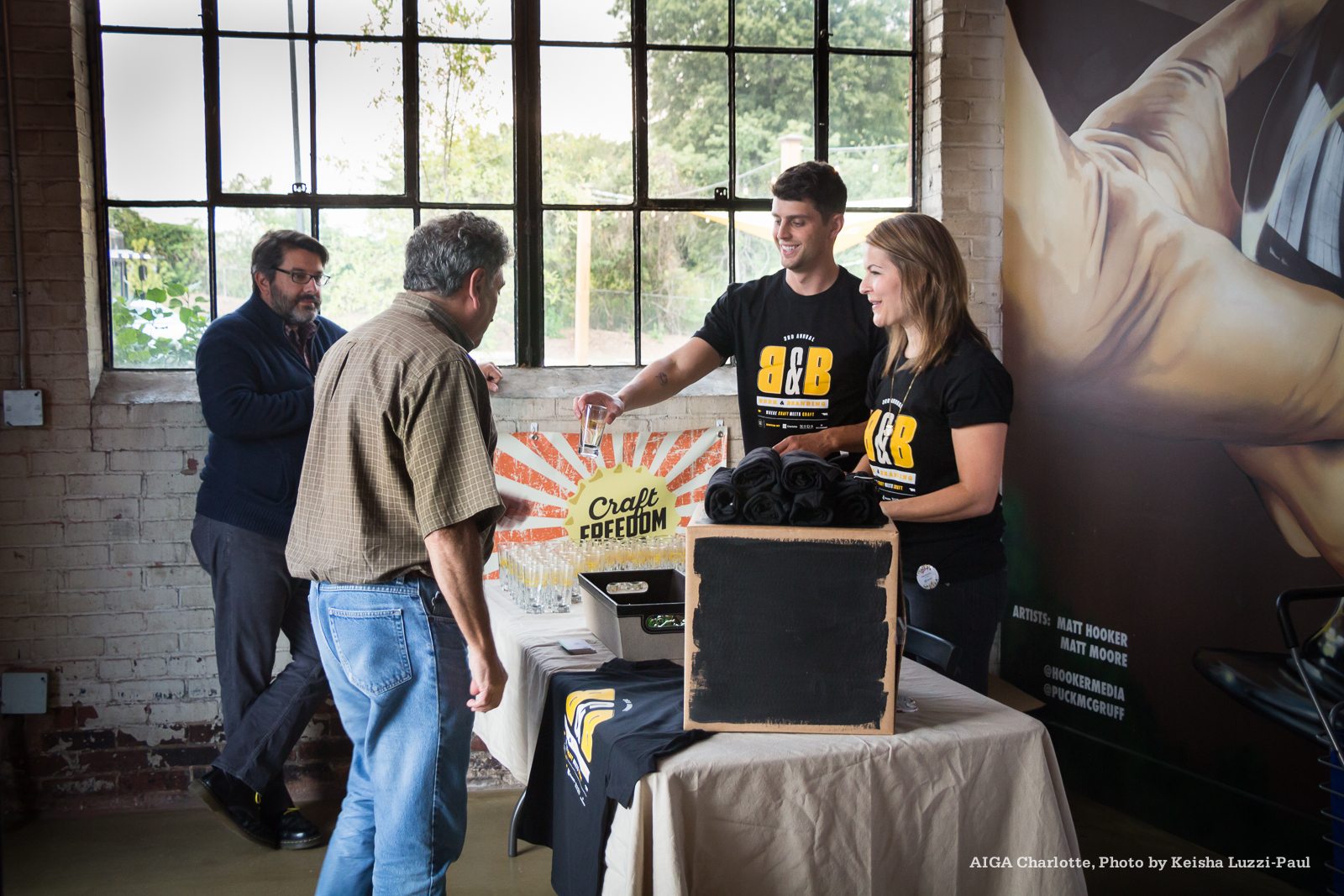 Beer and design admirers flooded into the new NoDa Brewing Company location to taste and see what all the hype was about.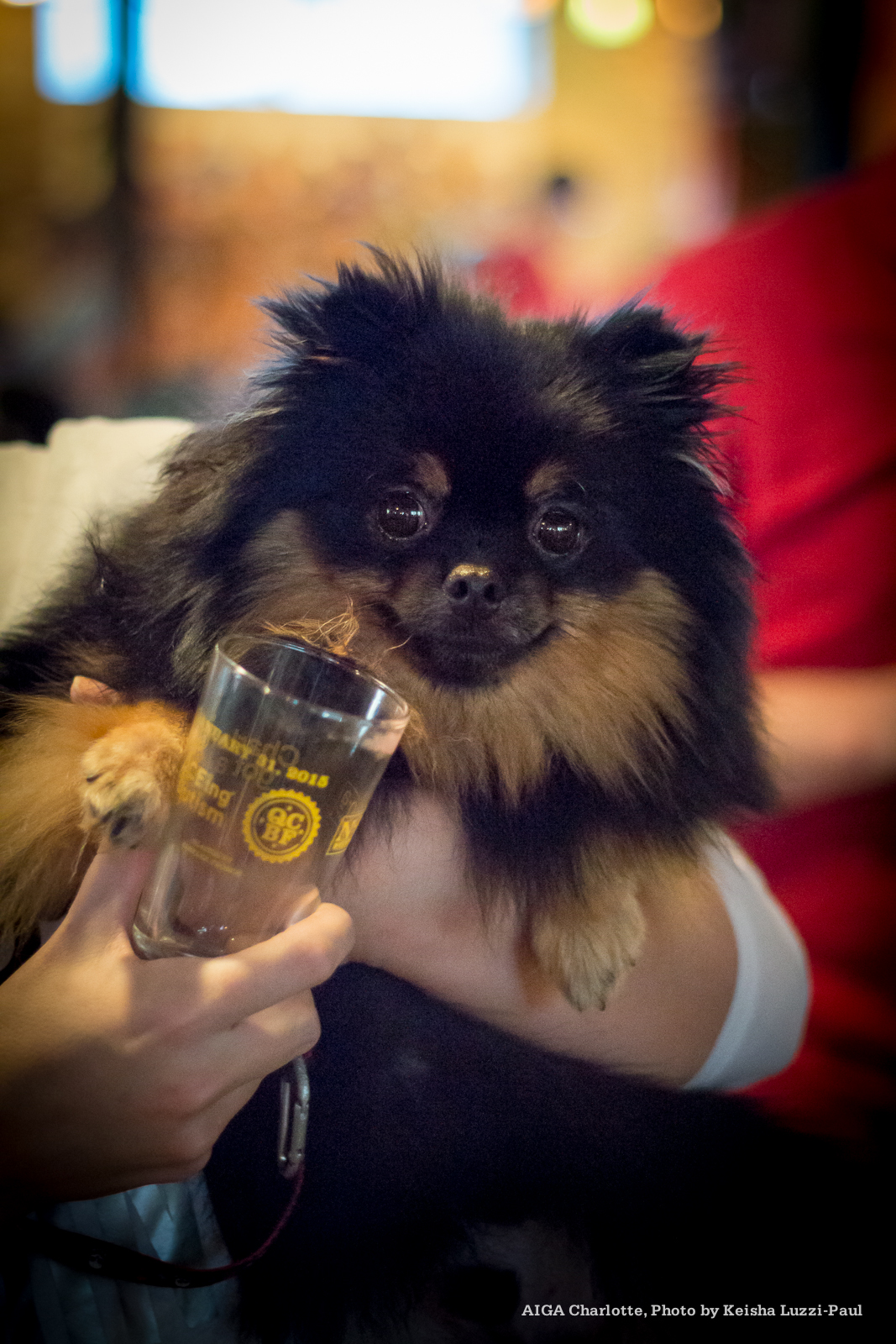 …Even a few four-legged beer lovers came out.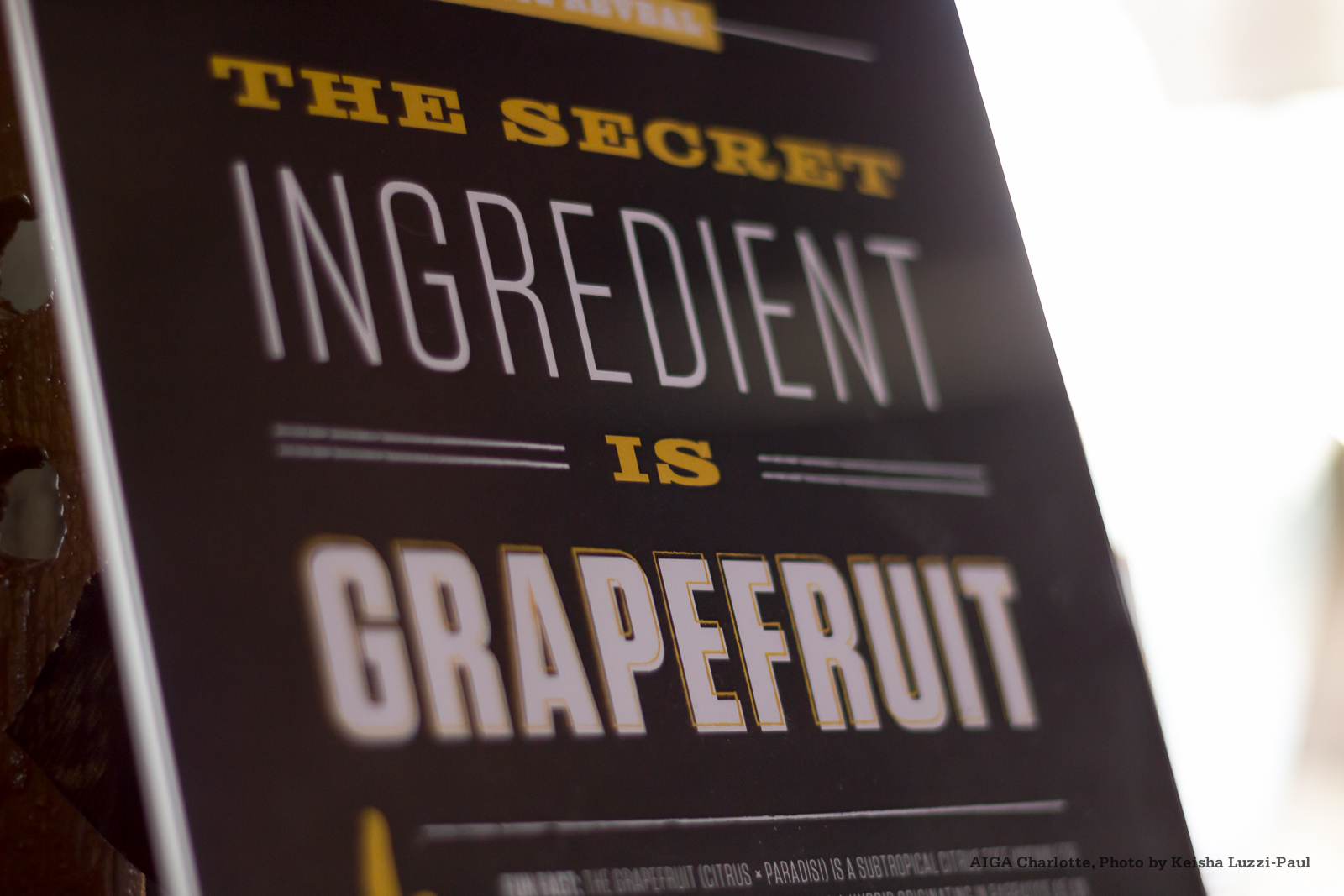 This year's secret ingredient: Grapefruit!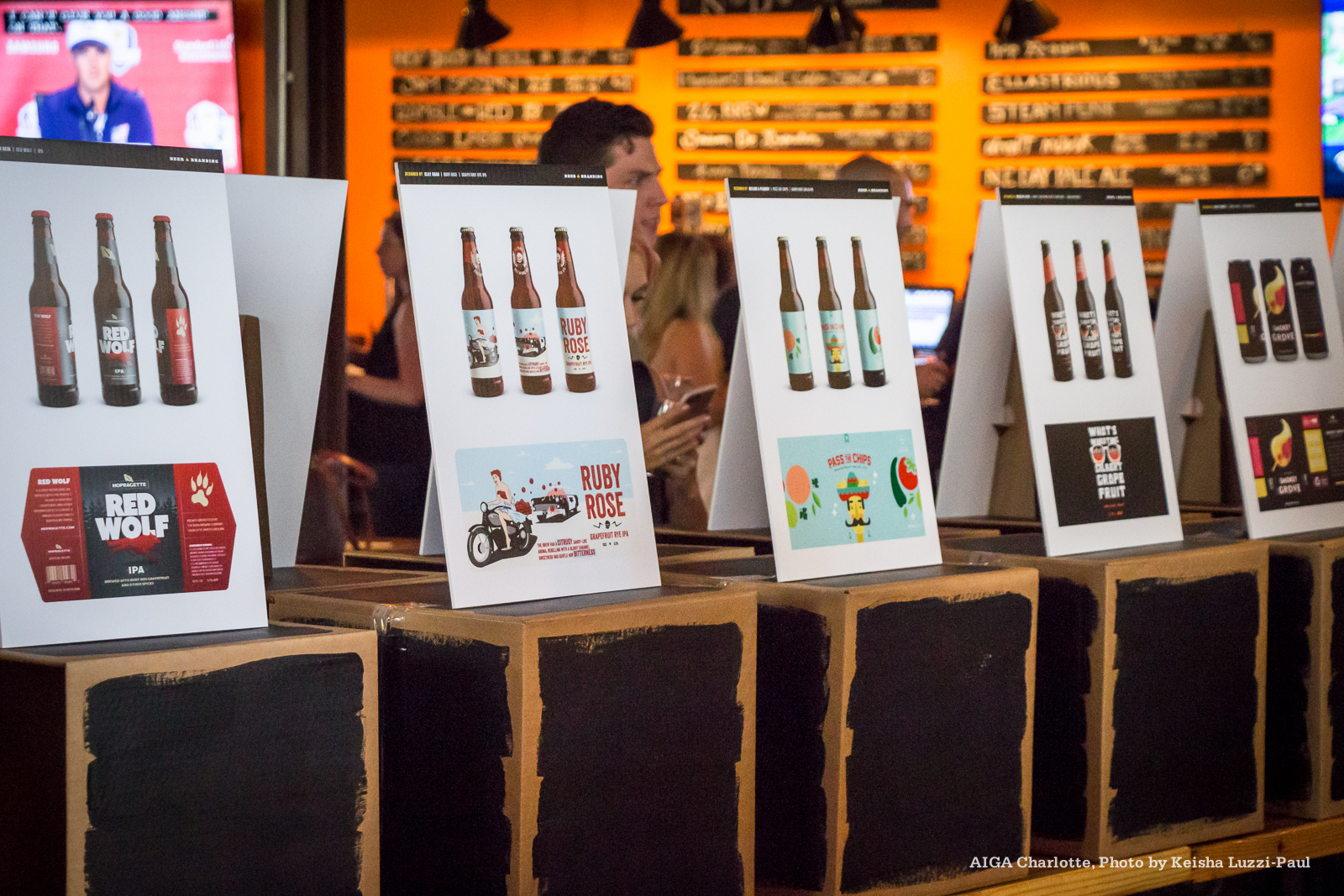 We know, these label display boards look awesome, don't they?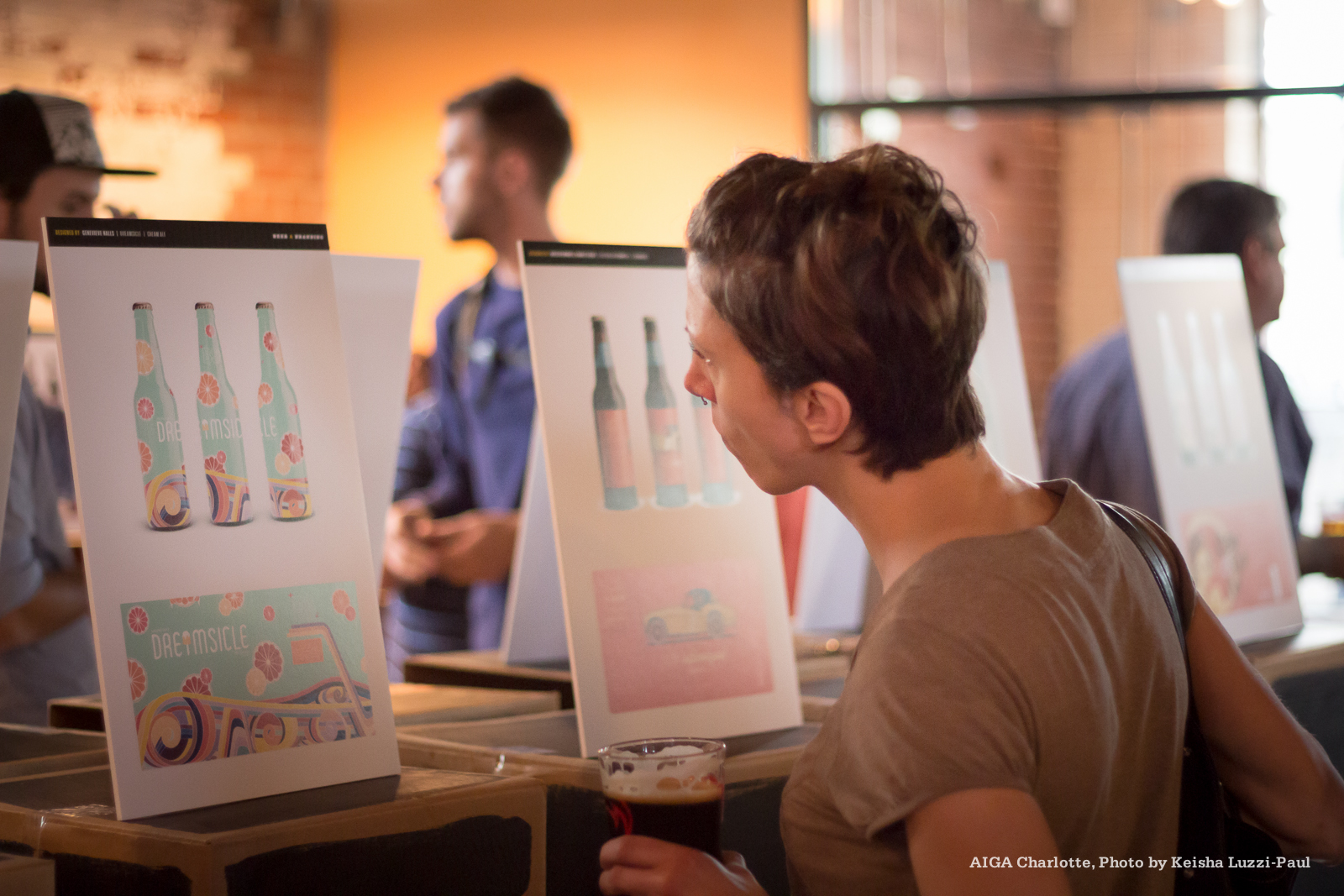 An interested attendee admiring a fine design.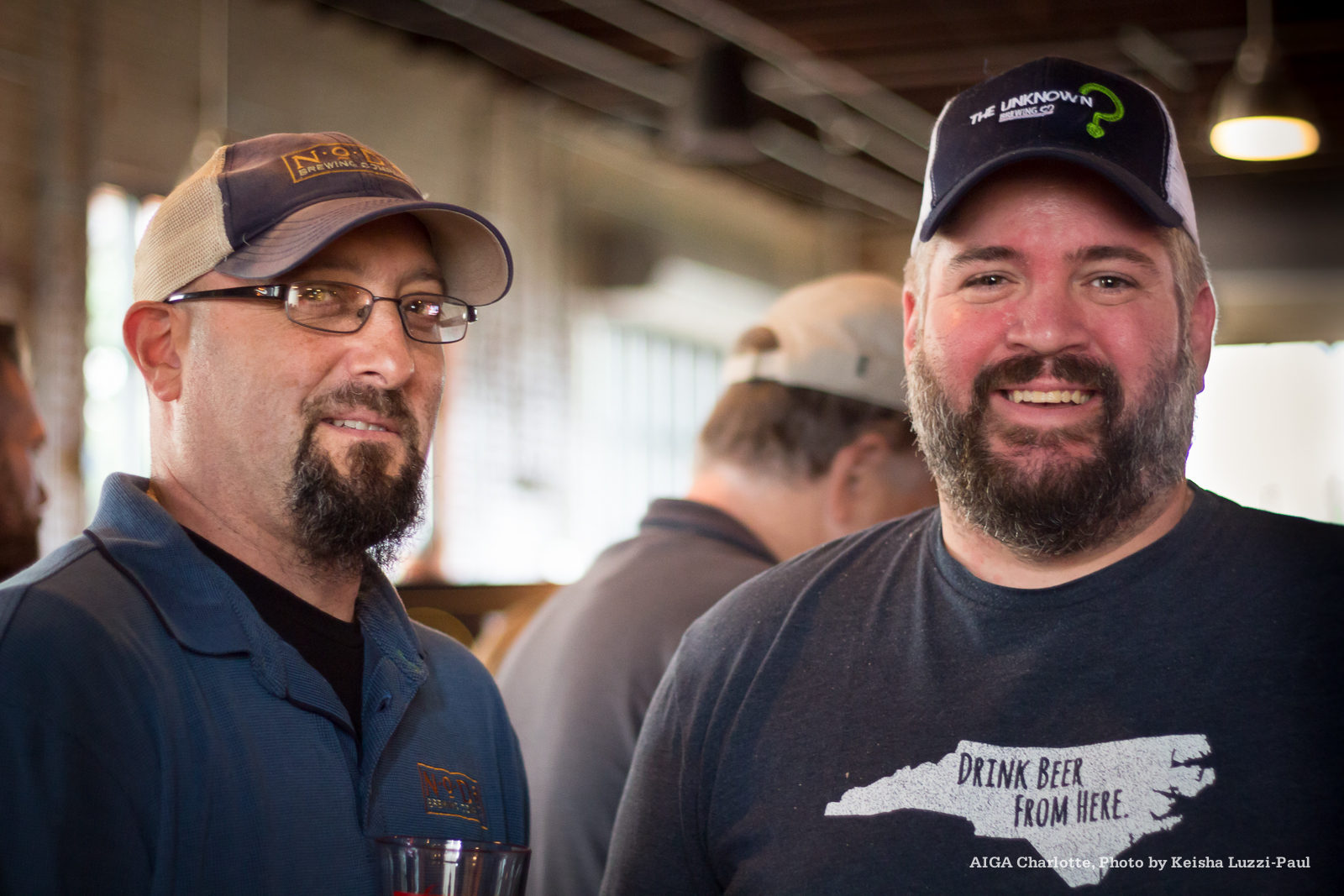 These guys had no idea their picture was being taken, they didn't even look at the camera.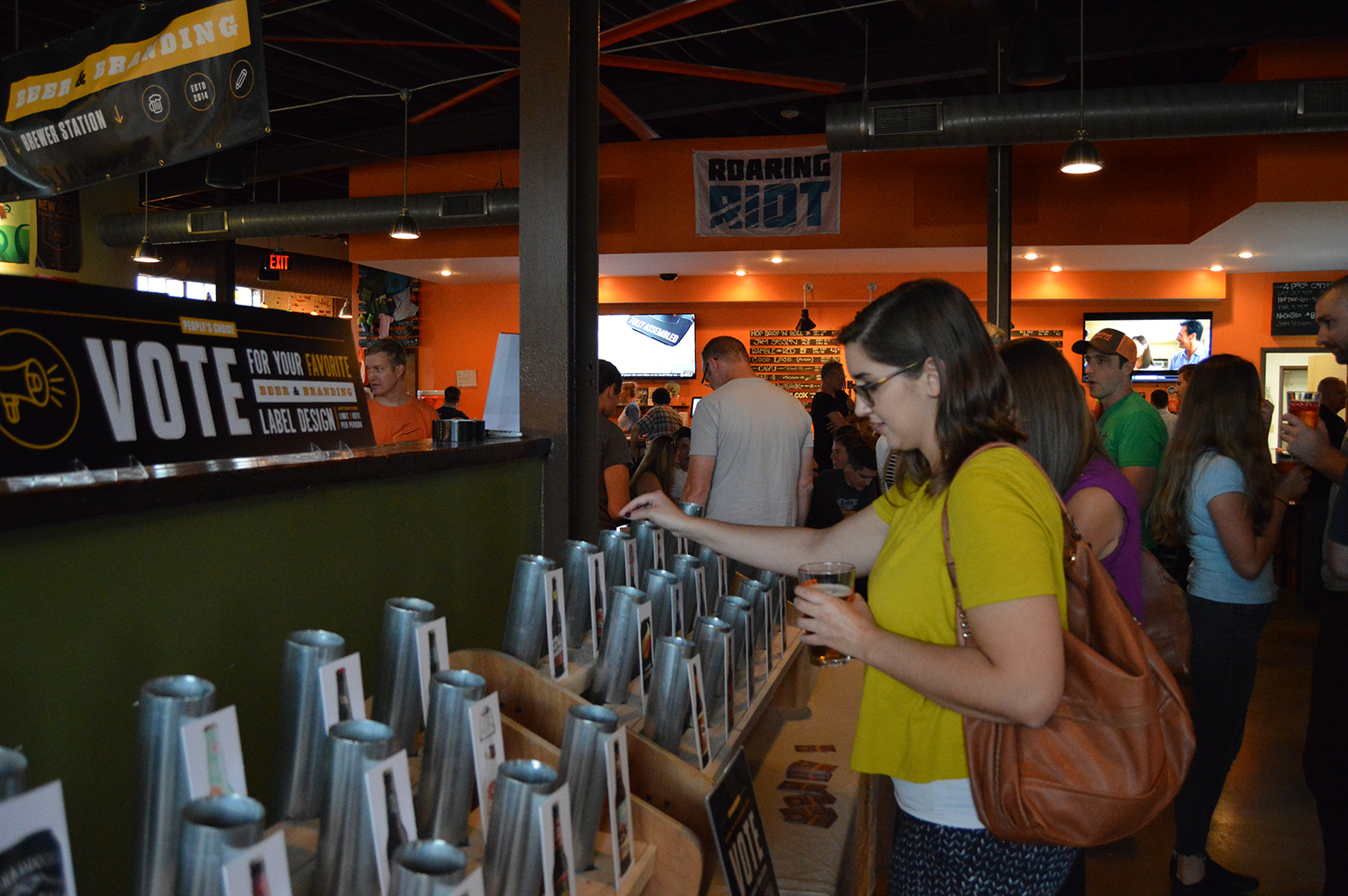 Decisions, decisions.
(Design winners were decided by a bottle cap vote at the showcase)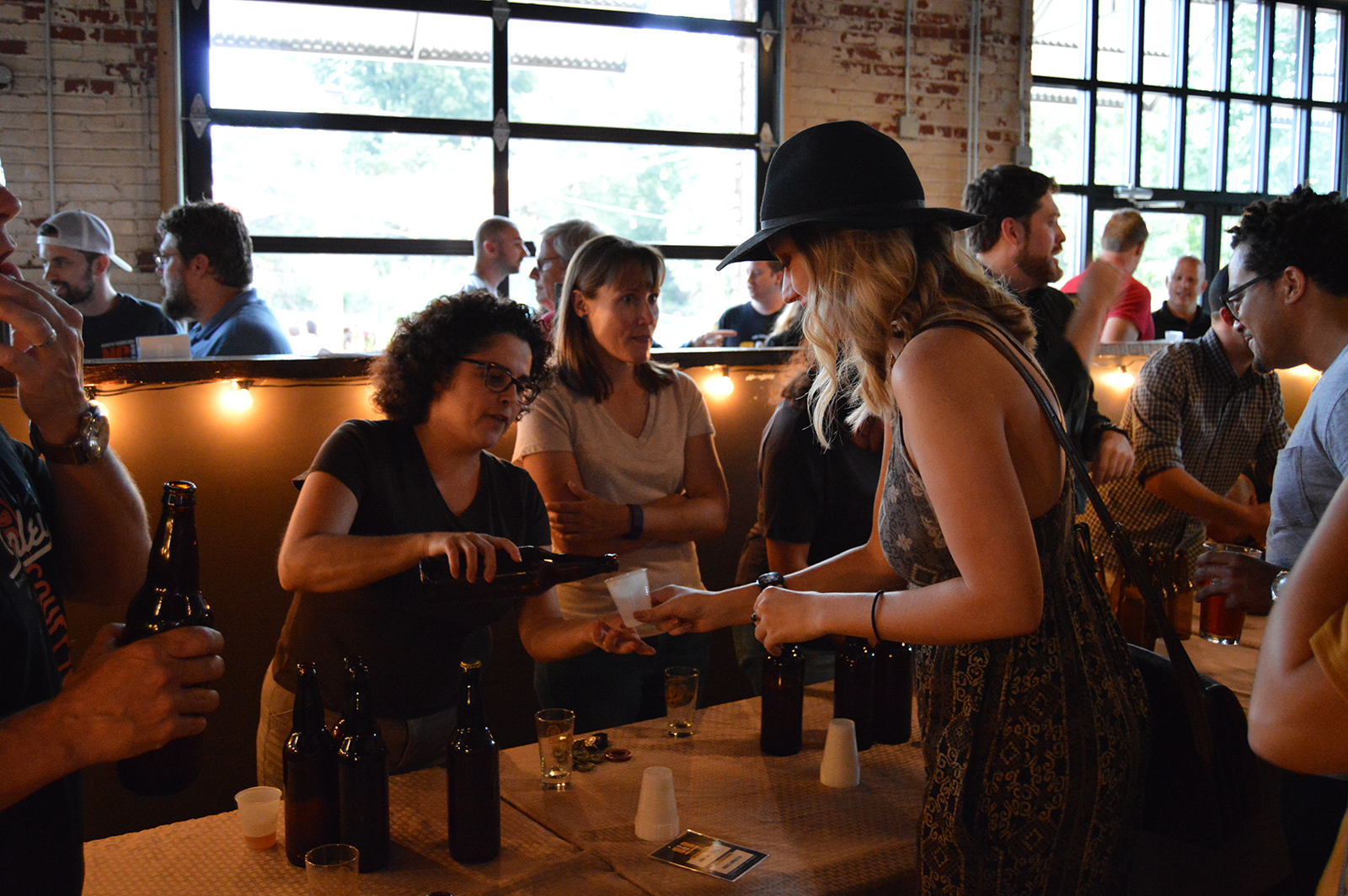 Brewers handed out samples of their Grapefruit brews.
Designers went all out for their beers, some even brought and applied tattoos to willing event attendees. (Don't worry they weren't permanent)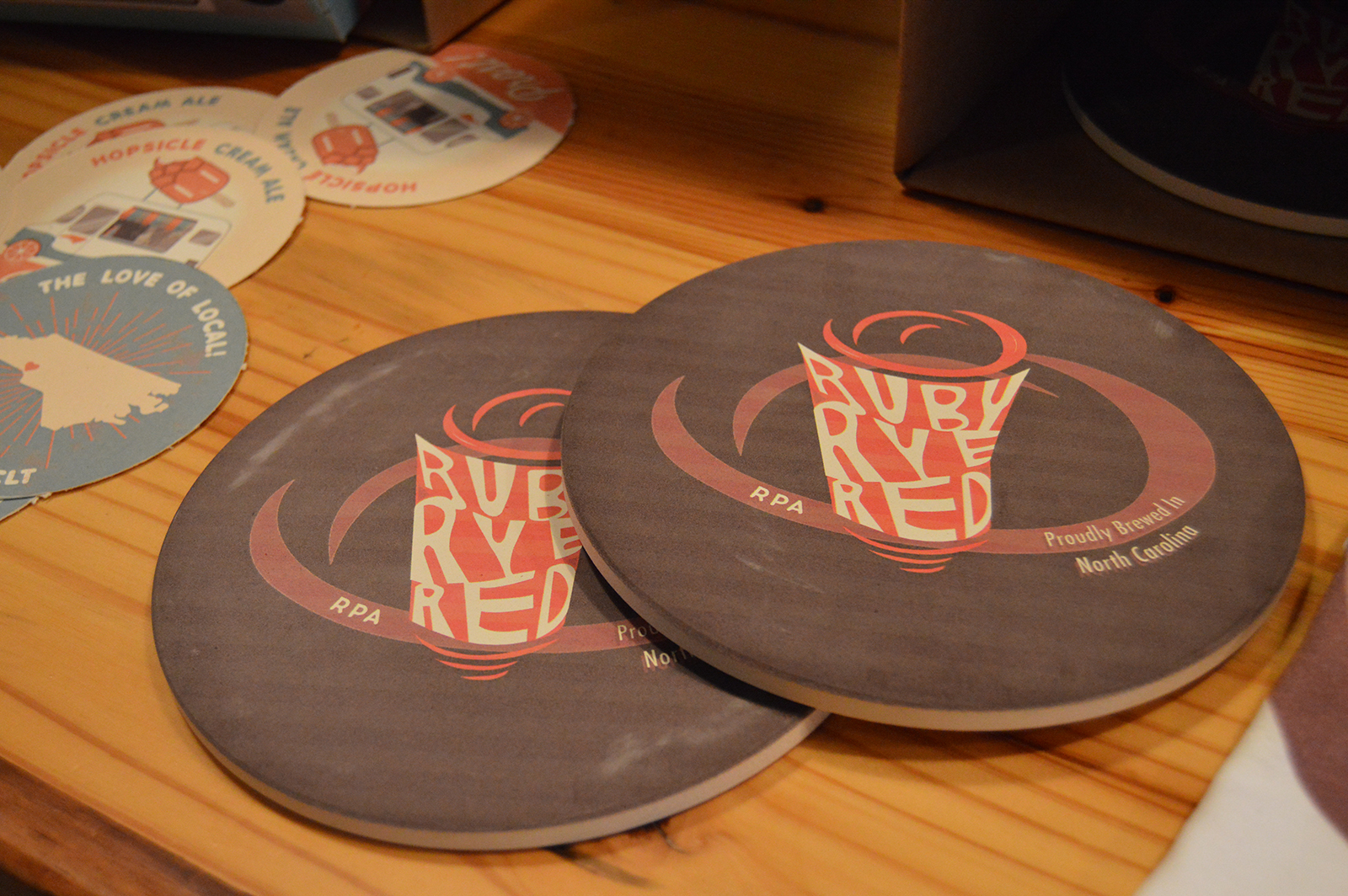 While some designed cool swag like disc golf discs…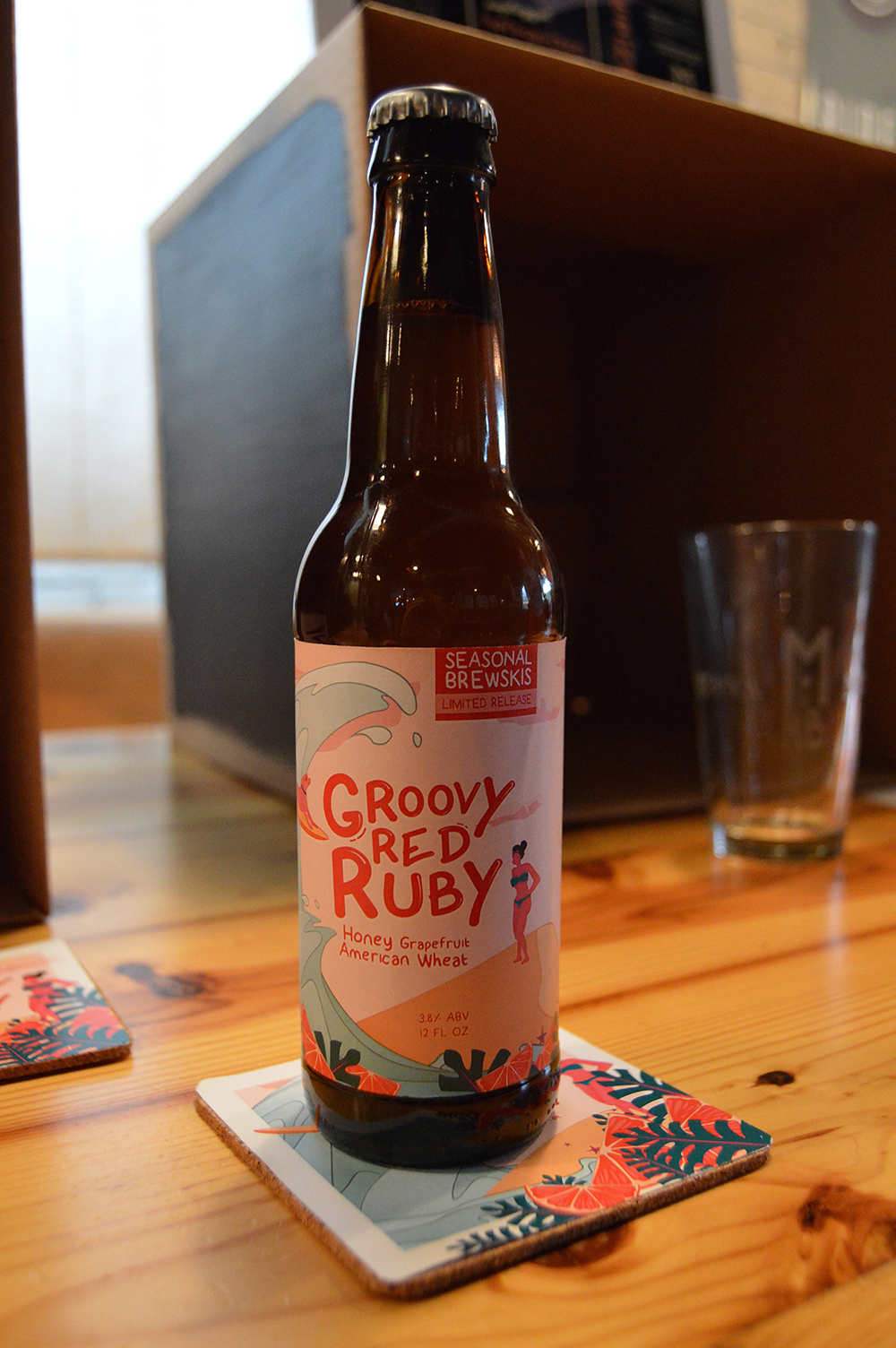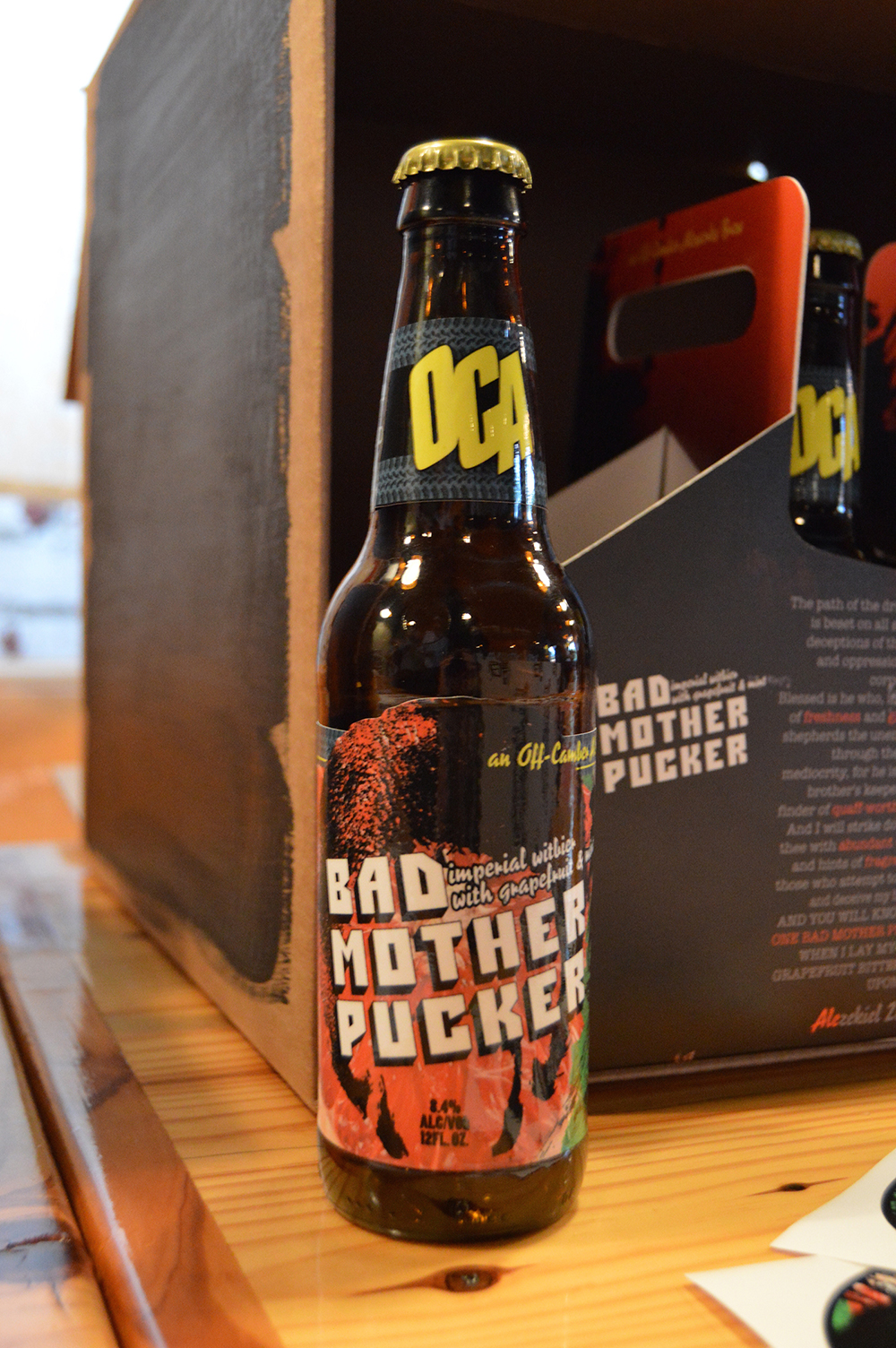 …others brought their designs to life as well.
AND THE WINNER'S ARE (I mean were):
3rd Place Design: Tattoo Projects Interns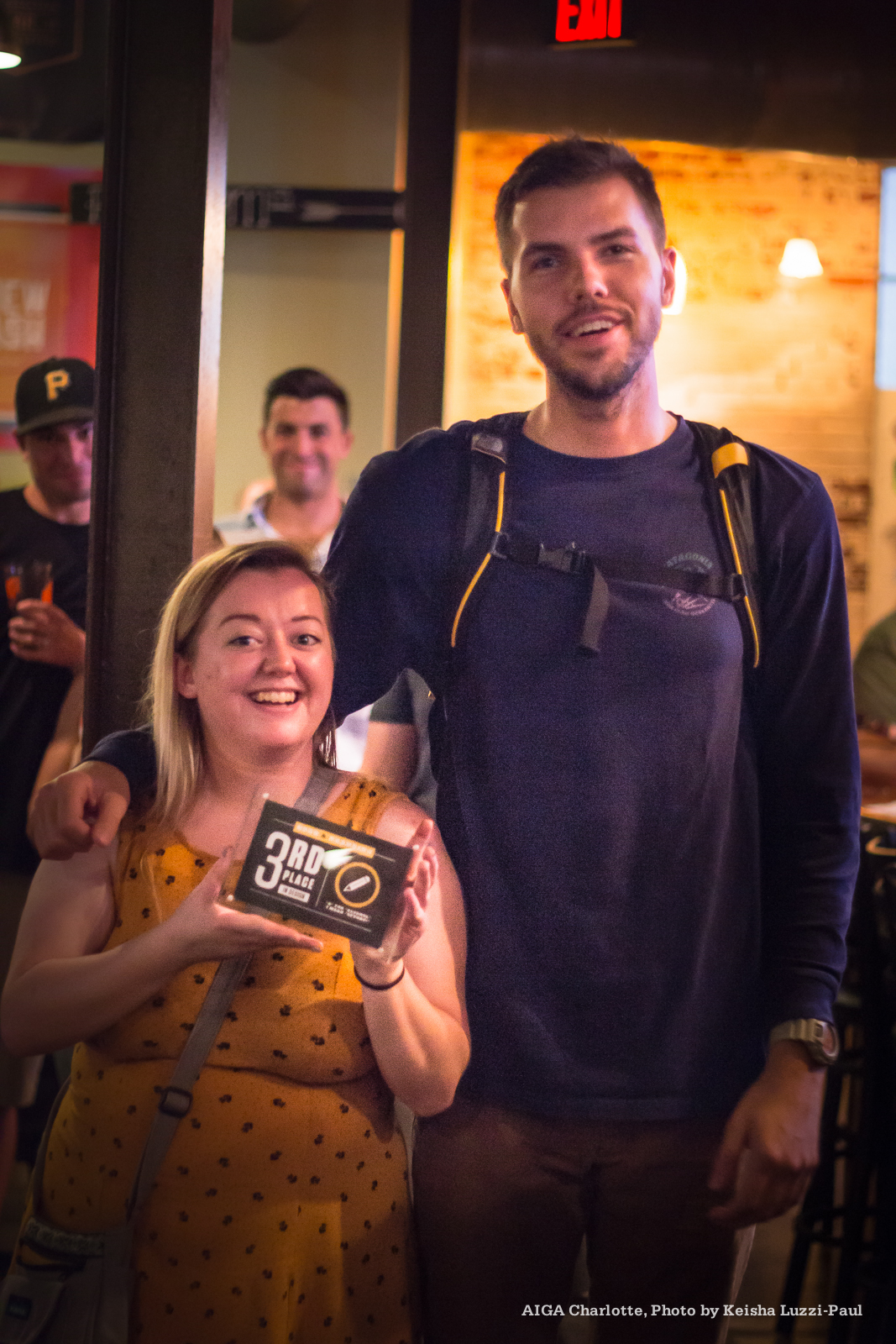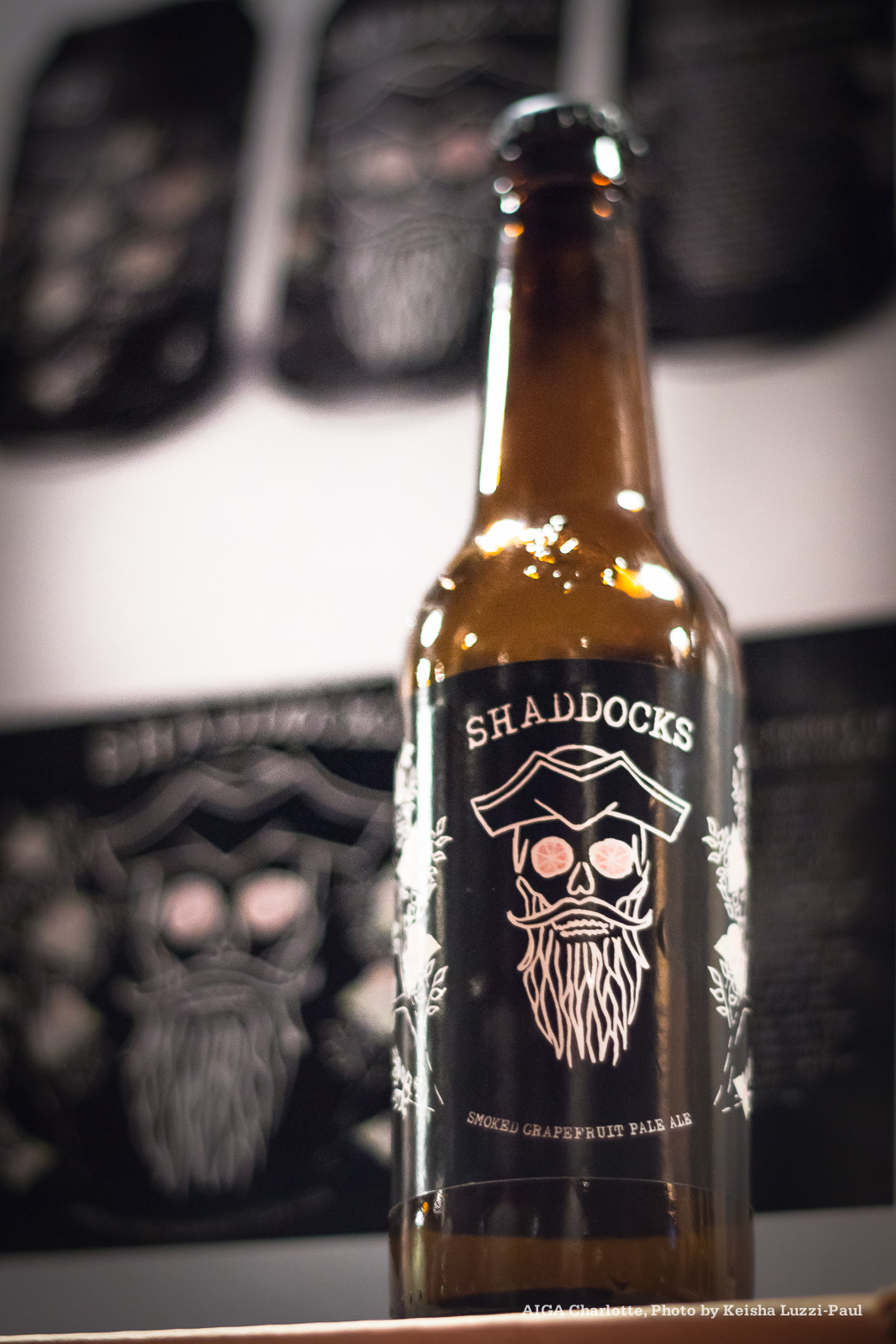 3rd Brewer: Chris Rabeau (no picture available)
2nd Place Design: Morgan Evans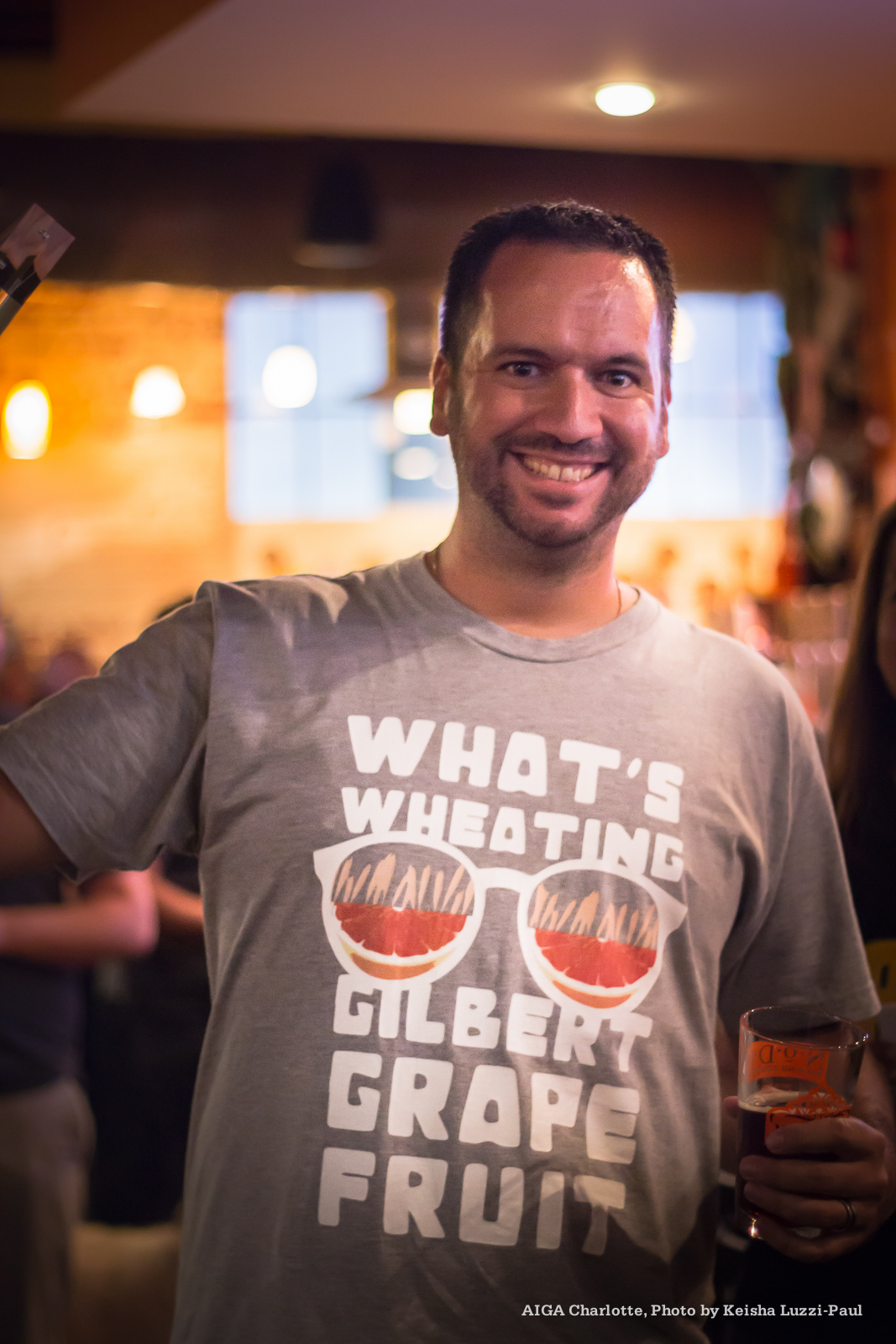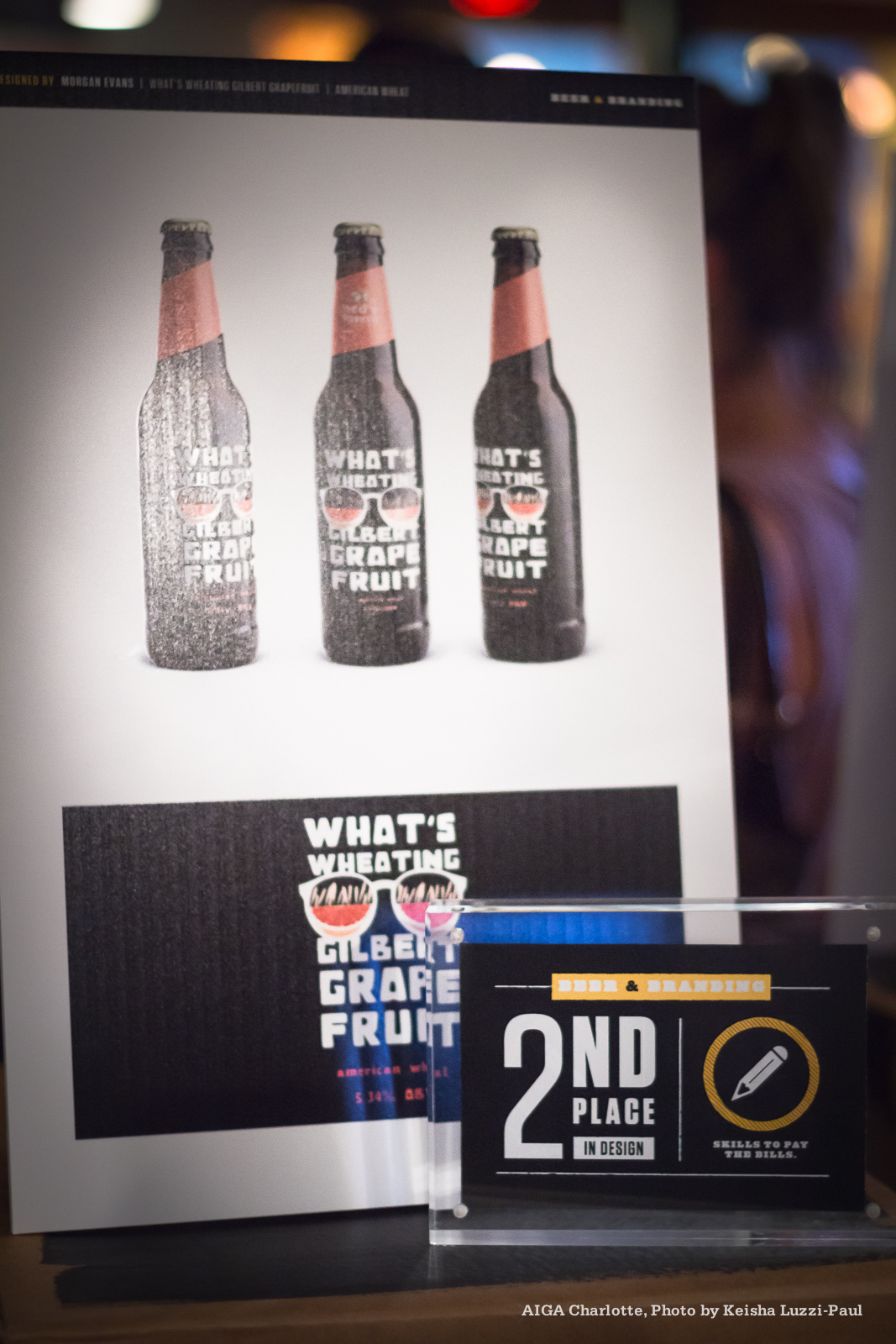 2nd Place Brewer: Gino Corbetti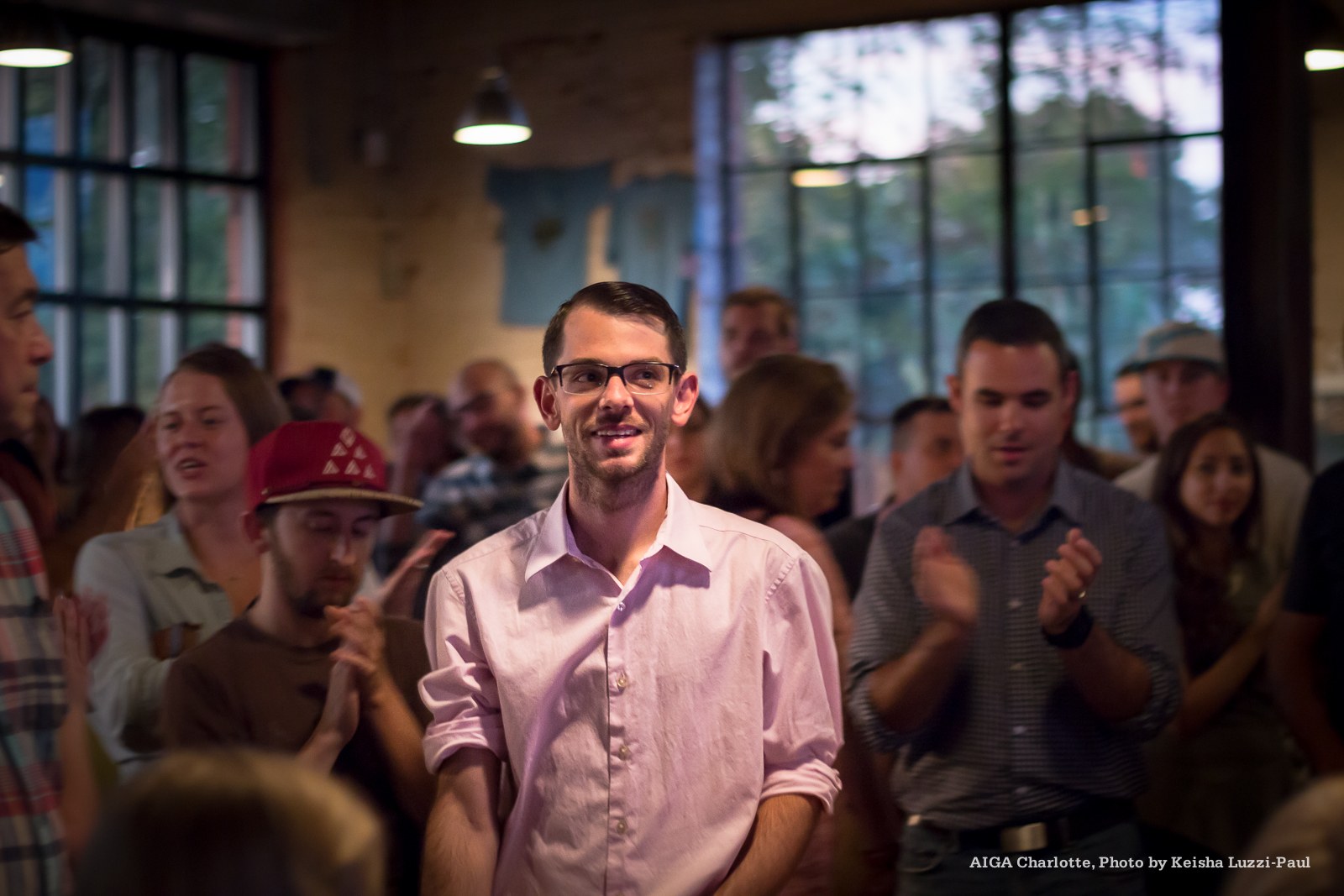 1st Place Design: Alyssa Baker + Sandi Deitrich (Winners of two Queen City Brewer's Fest tickets)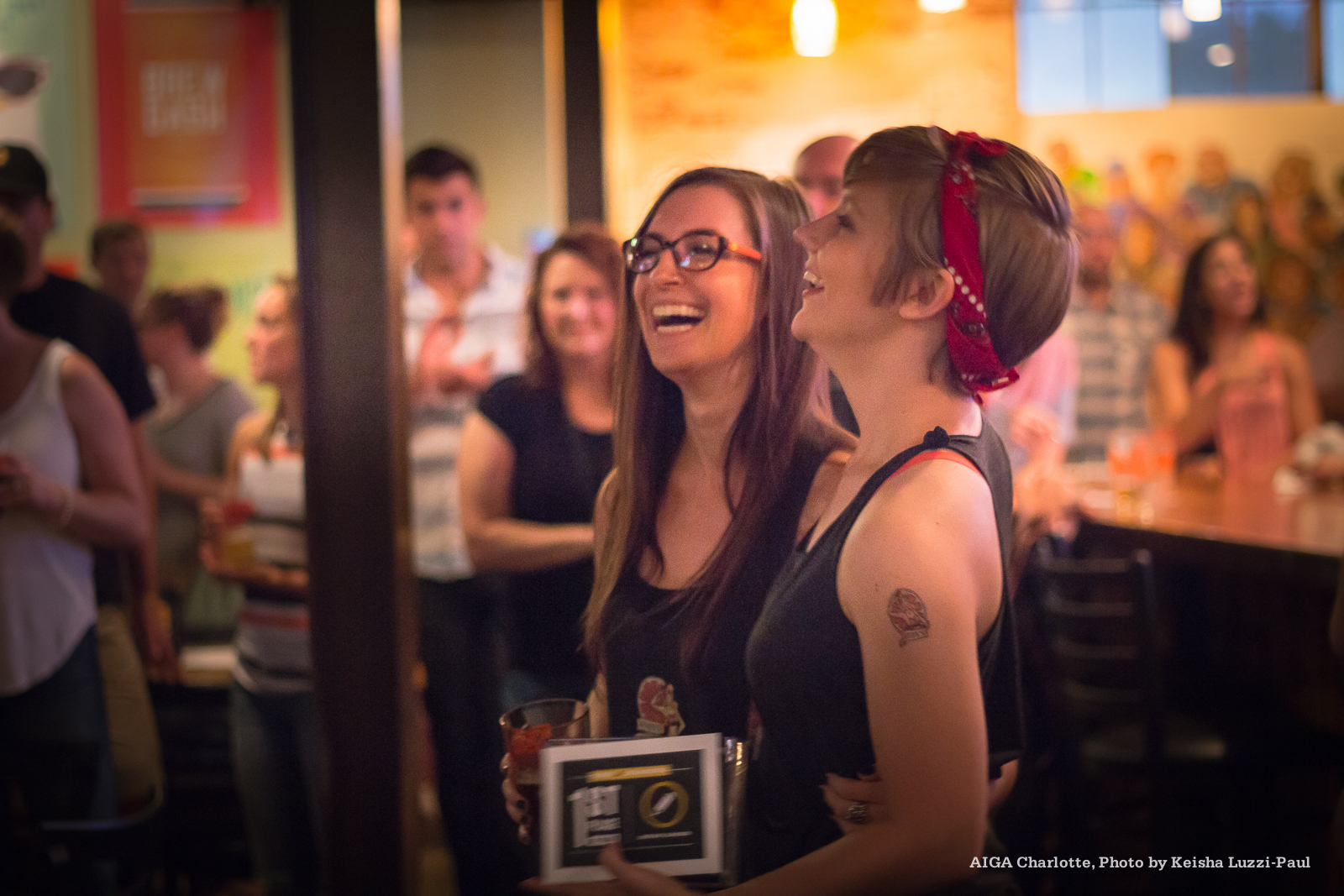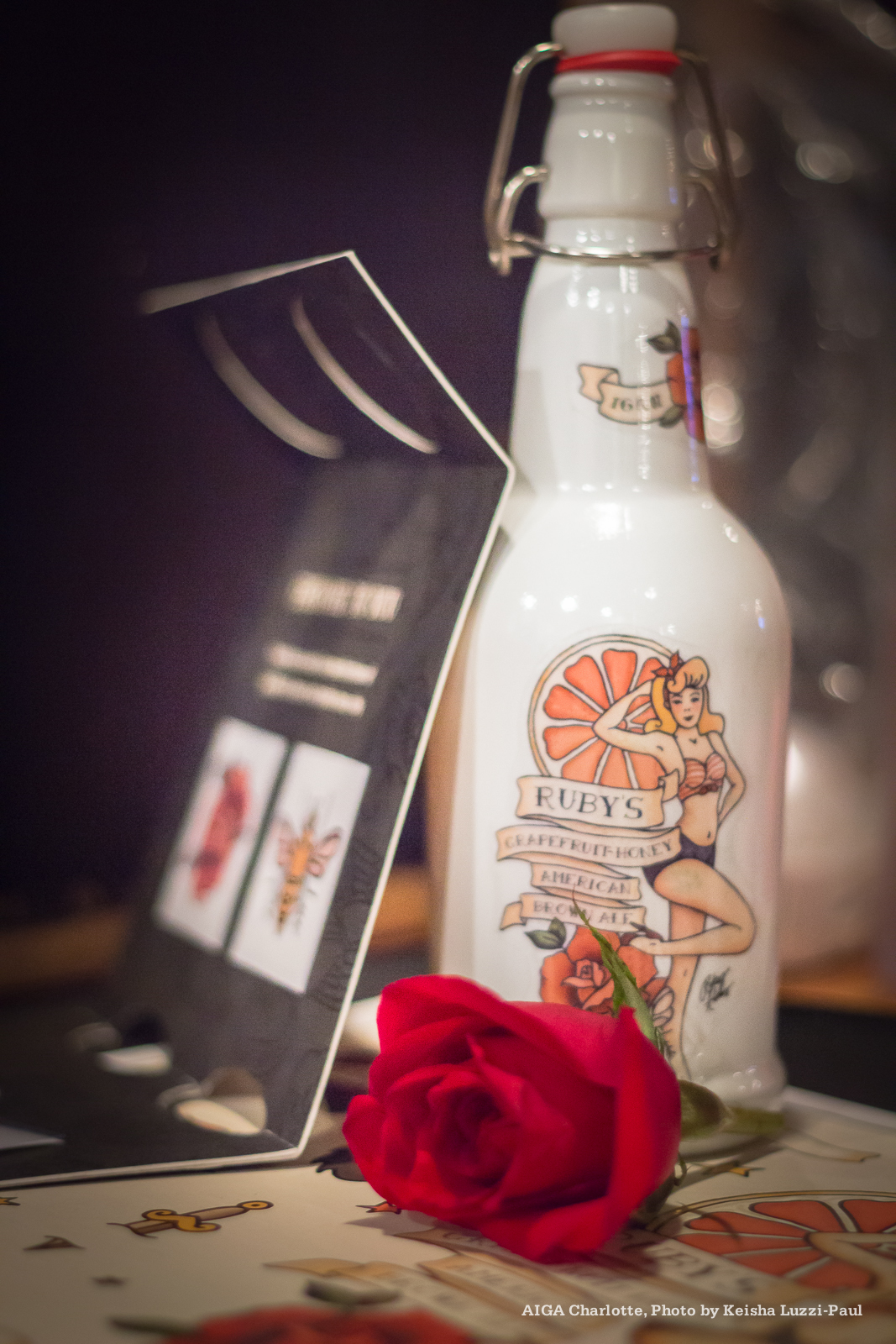 1st Place Brewer: Thad Mitchell (Winner of two Queen City Brewer's Fest tickets and beer featured as part of NoDa Brewing Company's Nodable Series)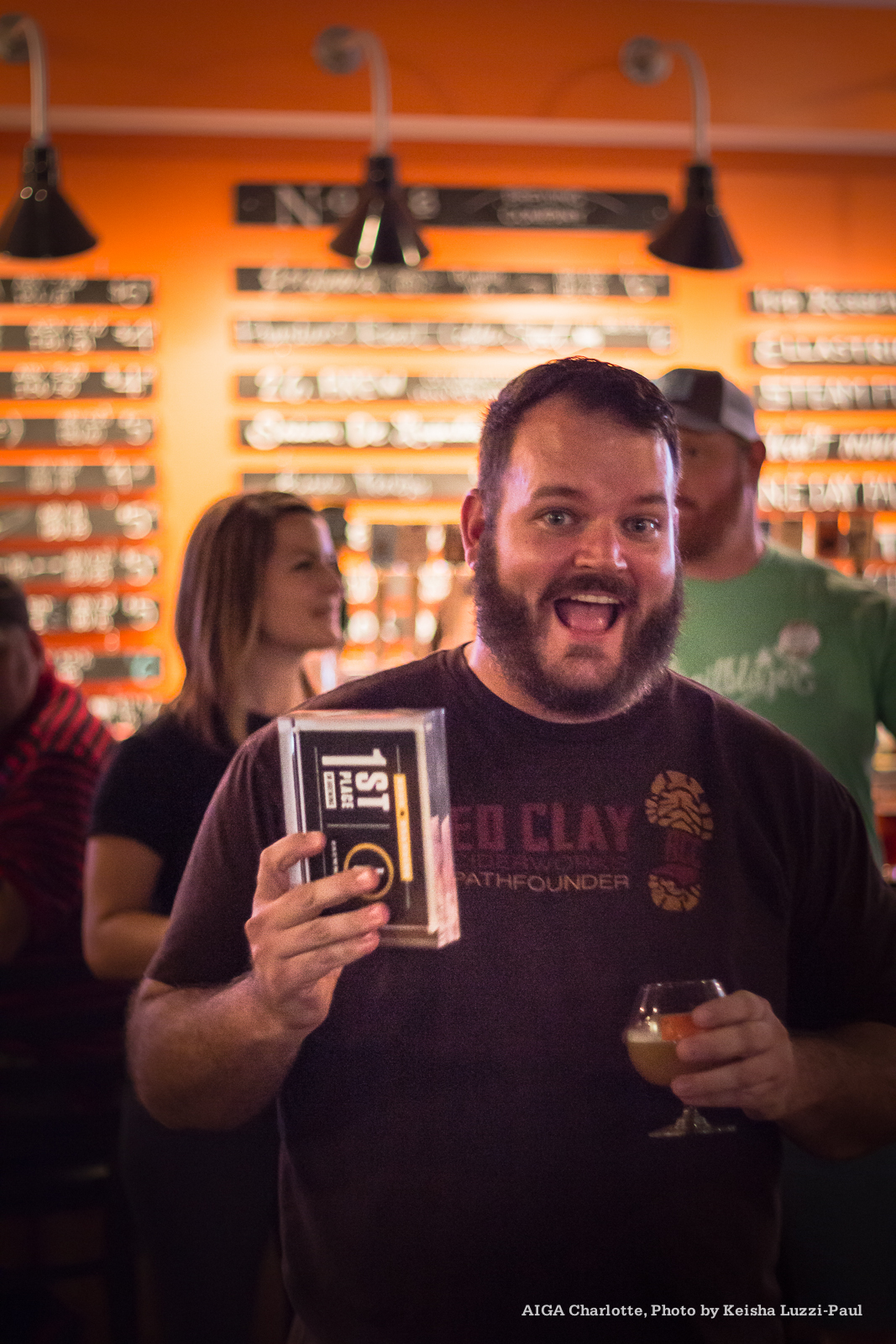 Few things bring people together like great beer and imaginative design. We would like to thank everyone who came out and participated in this year's event.
The Beer & Branding event would not have been possible without the support of the following partners: Queen City Brewers Festival, BOLTGROUP, NoDa Brewing Company, Metrogrpahics, The Creative Group, and Industry Coworking.
Until next year…
P.S. Want to see more? Check out our Flickr page for more photos from this awesome event!