When you think about a job at the White House, you may think of the obvious: President, Vice President, Secret Service, Press Secretary, ect., but not many people know about the really cool jobs that you can have at 1600 Pennsylvania Ave. Ashleigh Axios, former White House Creative Director and Digital Strategist during the Obama Administration, was gracious enough to come share her experiences with us and boy, were we blown away.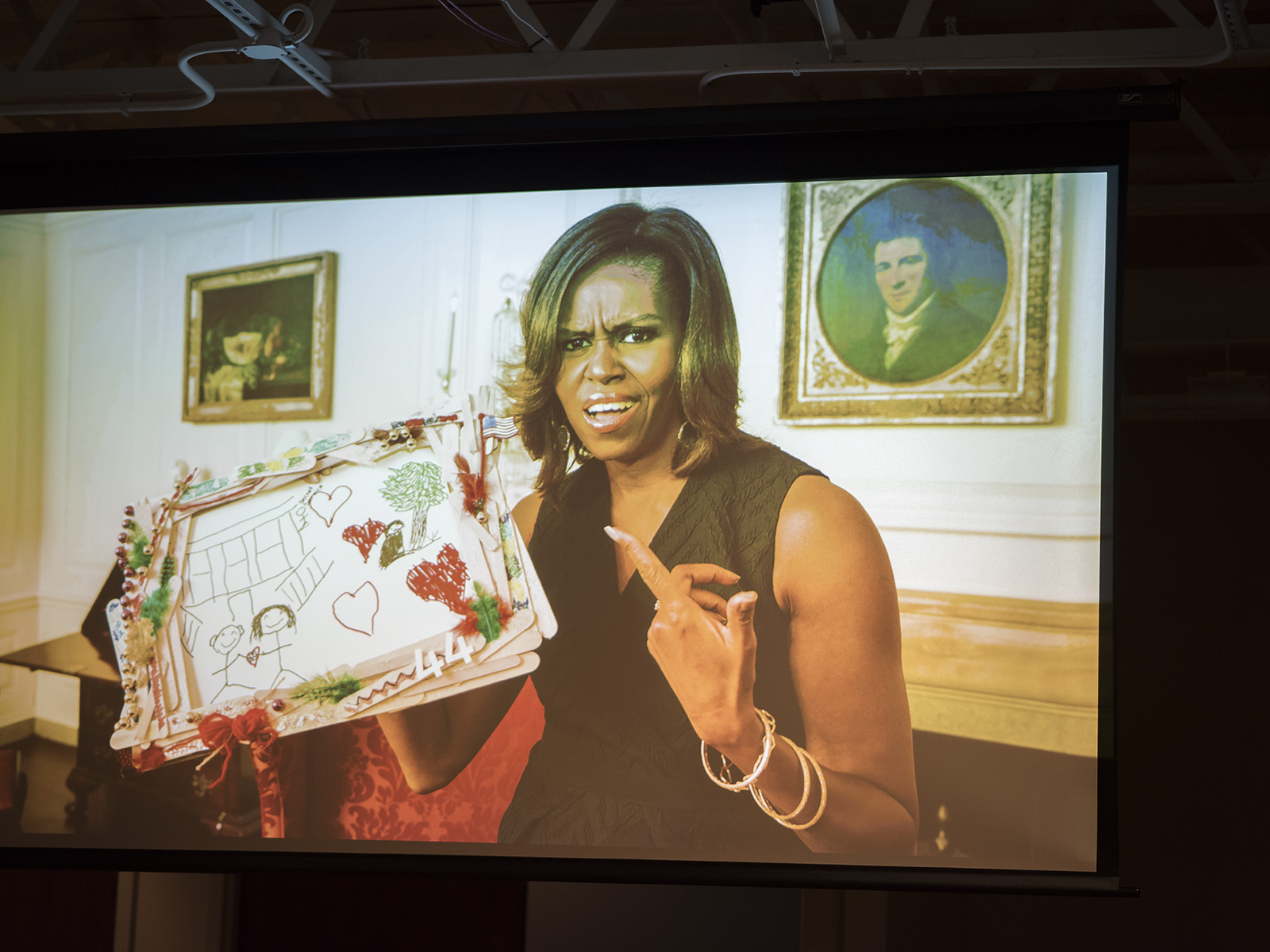 She told us about some of the projects that she was able to work on with former First Landy, Michelle Obama and she even told us about how former President Obama smelled. But more than that, she left us with some awesome tips about "Having a Growing Mindset and Excelling in Today's Digital World" and you better believe we were all ears.
Ashleigh is currently the Design Exponent at Automattic (WordPress, Jetpack, Akisment, Simplenote, etc.). So to say that she knows her stuff is an understatement. Although we can't do it justice, we hope that you enjoy this lovely recap.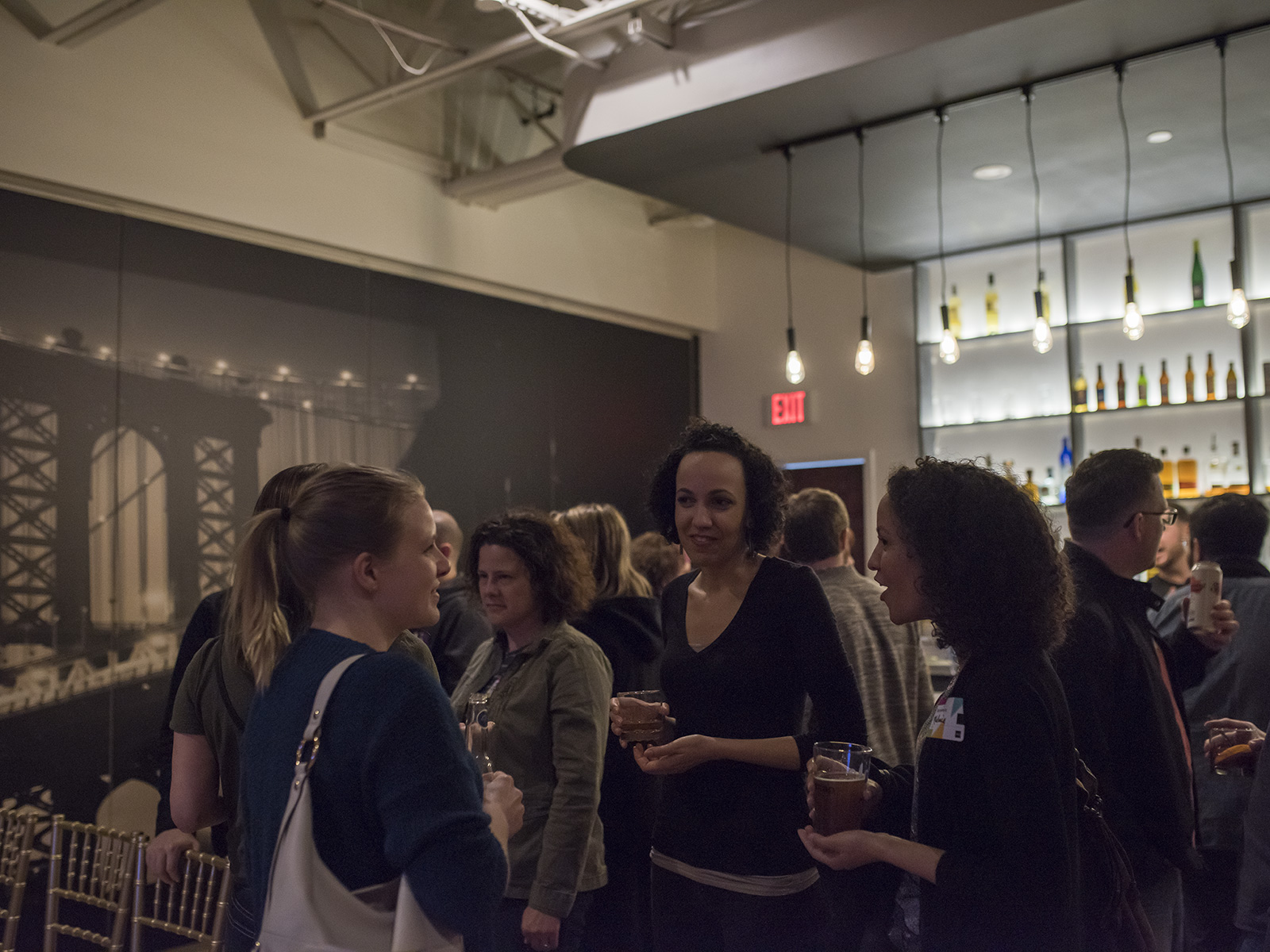 You see, Ashleigh (picture in the middle), is just like all of us, enjoying a drink and some rich conversation.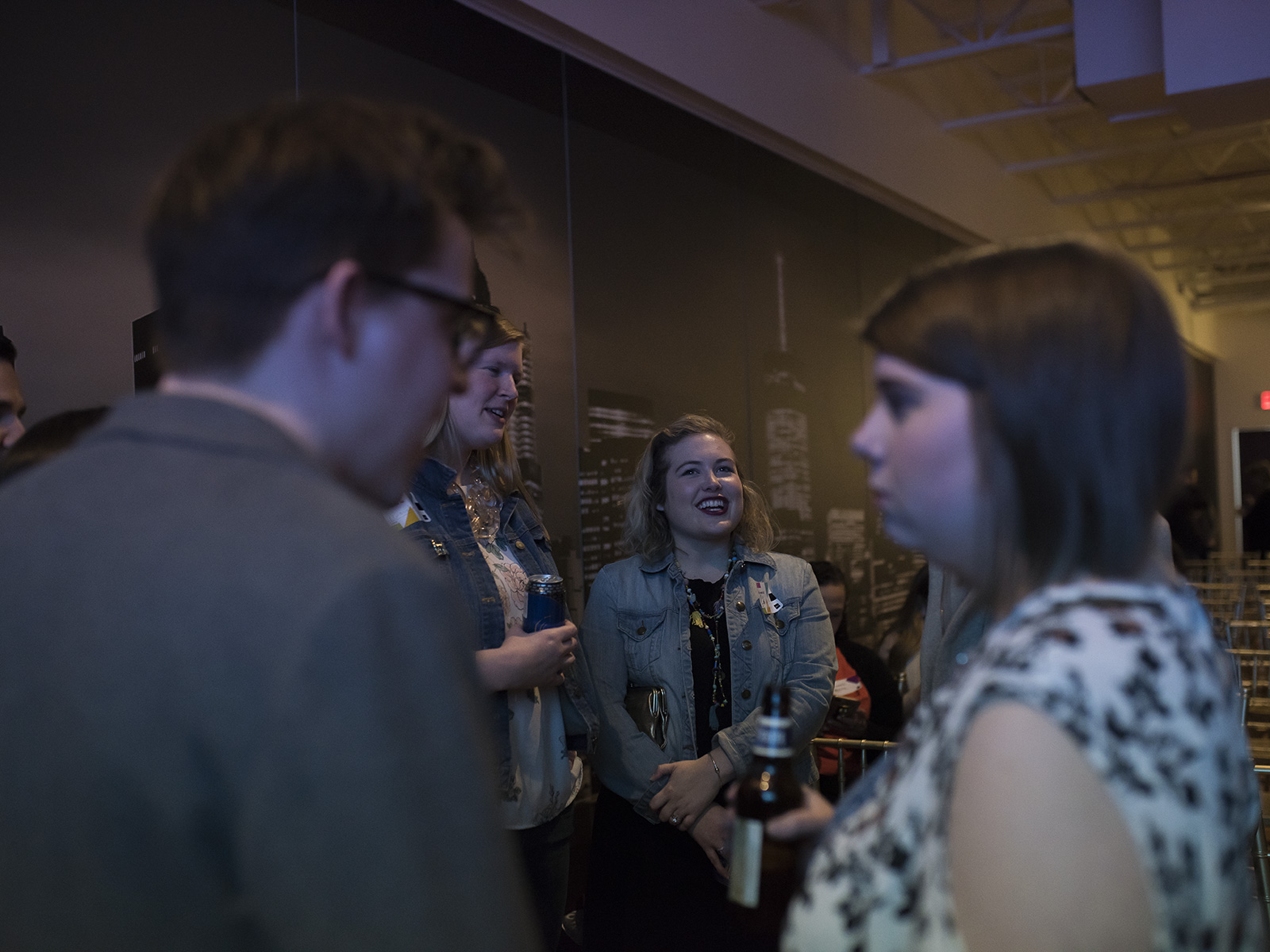 You know the drill, drink, drink, laugh, drink, drink.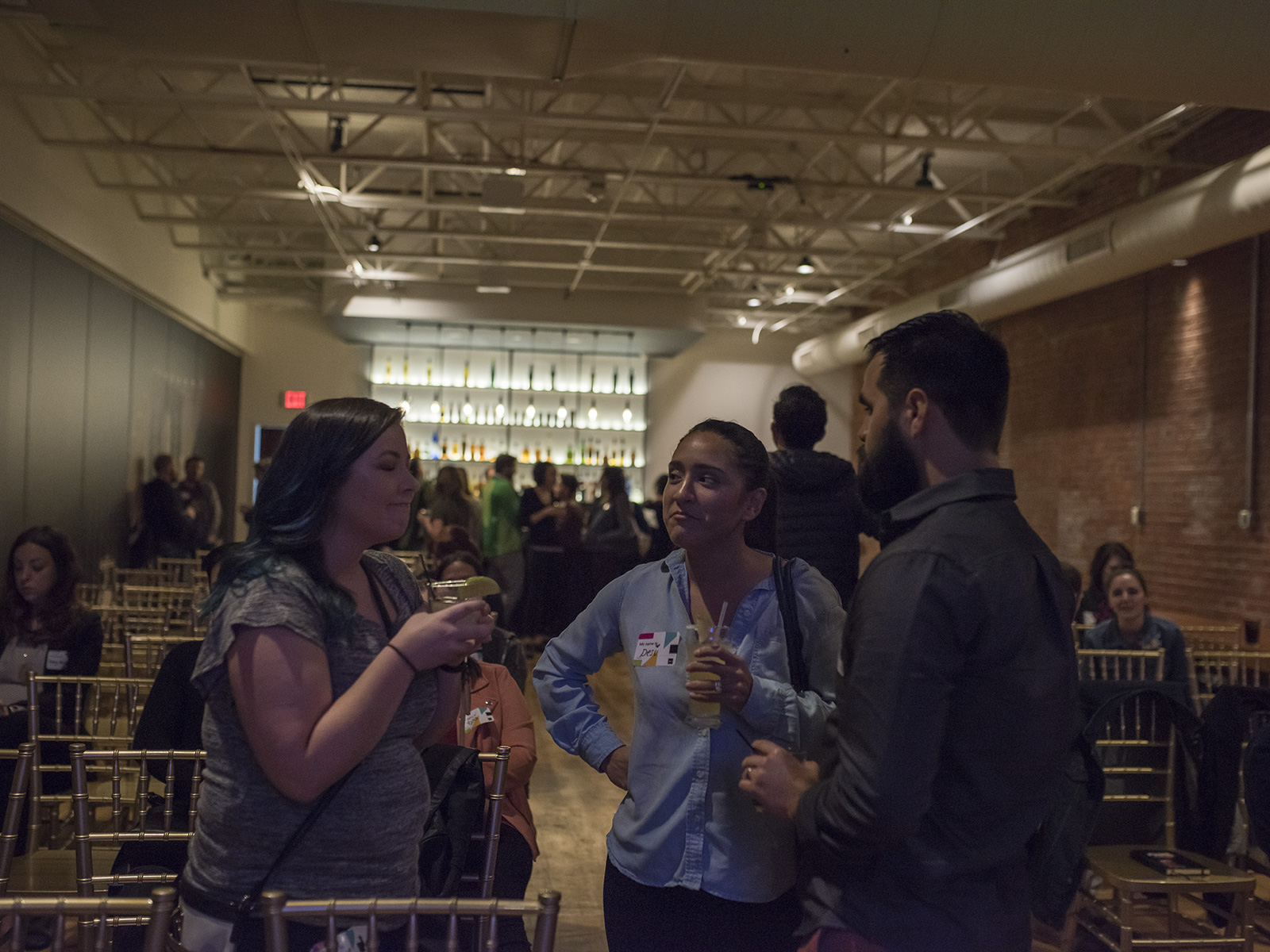 They're both really savoring their drinks, or trying to not to make each other laugh. You decide.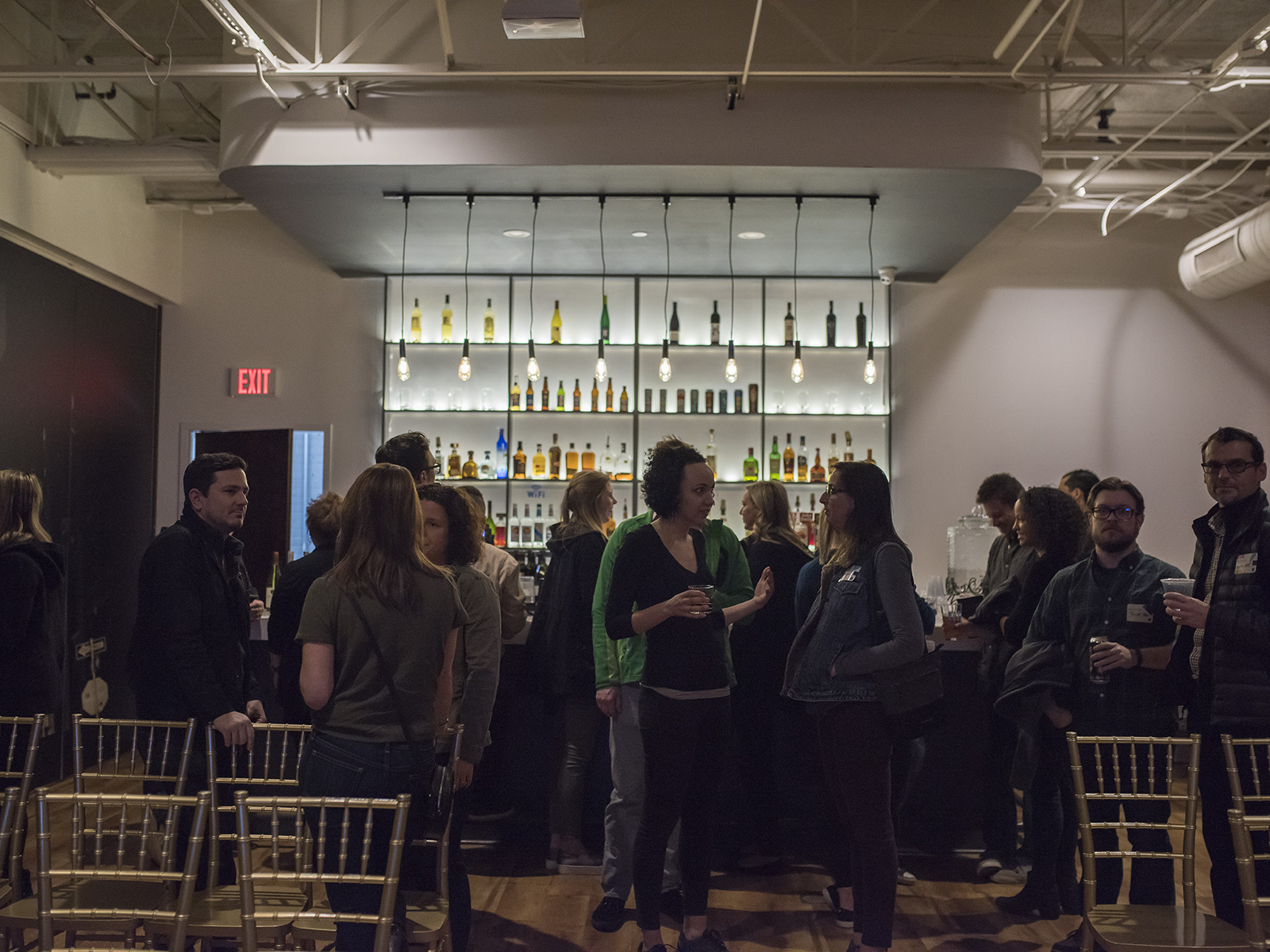 What are you looking at? I'm looking at how evenly each one of the lights above the bar are. Not the guys on the right staring at the camera.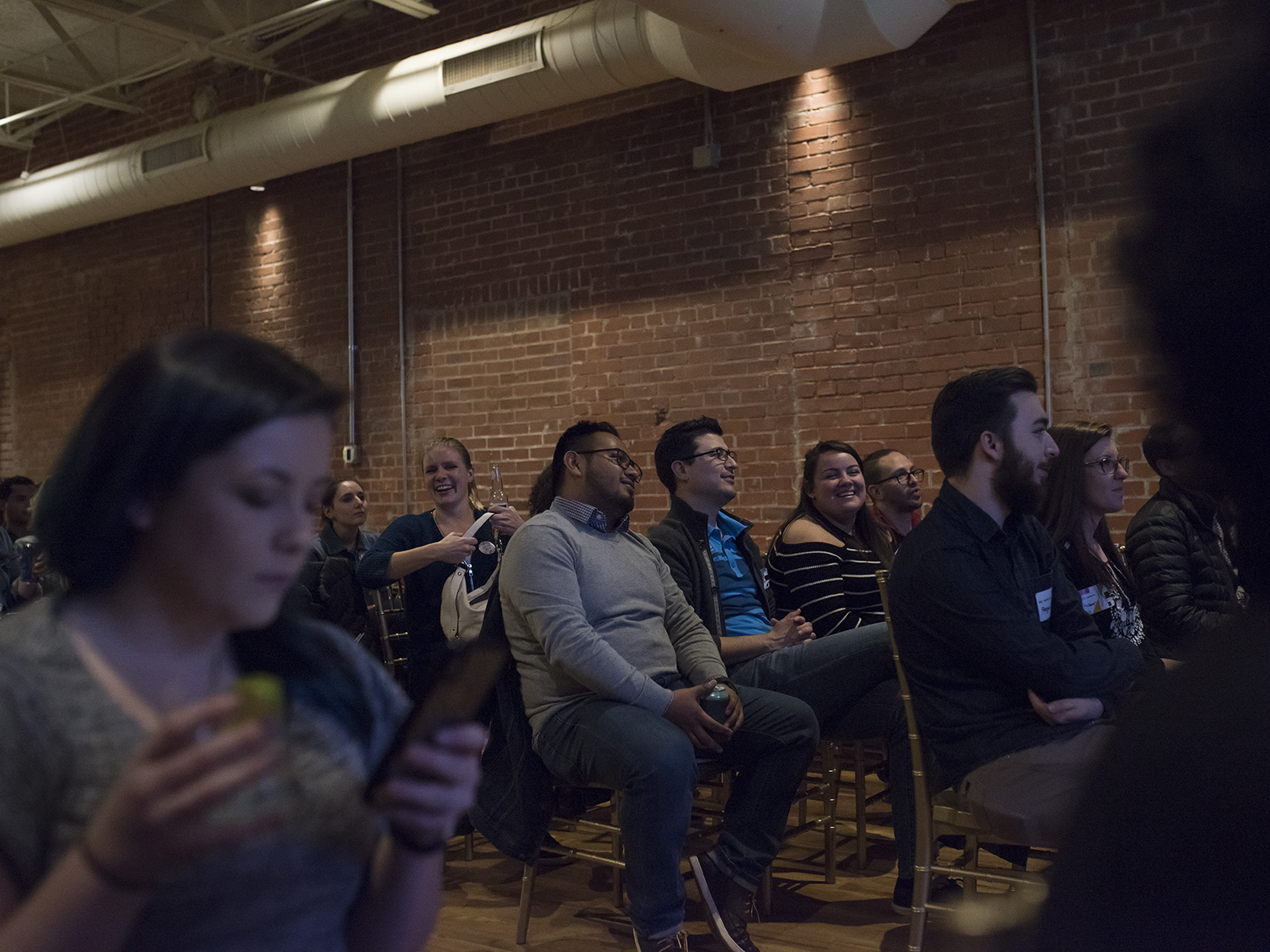 Everyone is so excited for Ashleigh to speak. Can't you tell? We're just going to assume that the girl with the phone is creating an Instagram story about how excited she is for the talk.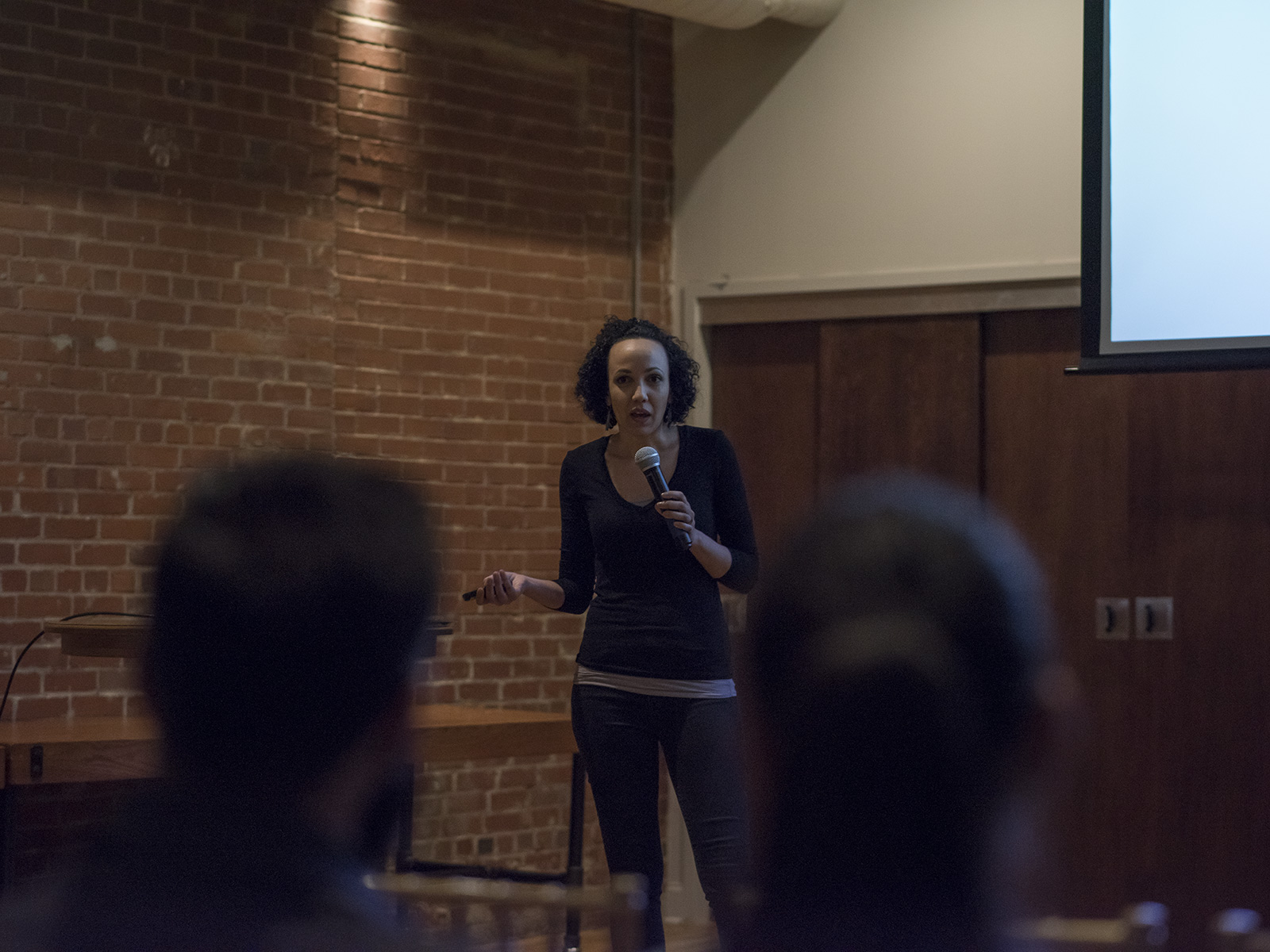 As the Black Eyed Peas would put it, "Let's get it started (ha), let's get it started in here"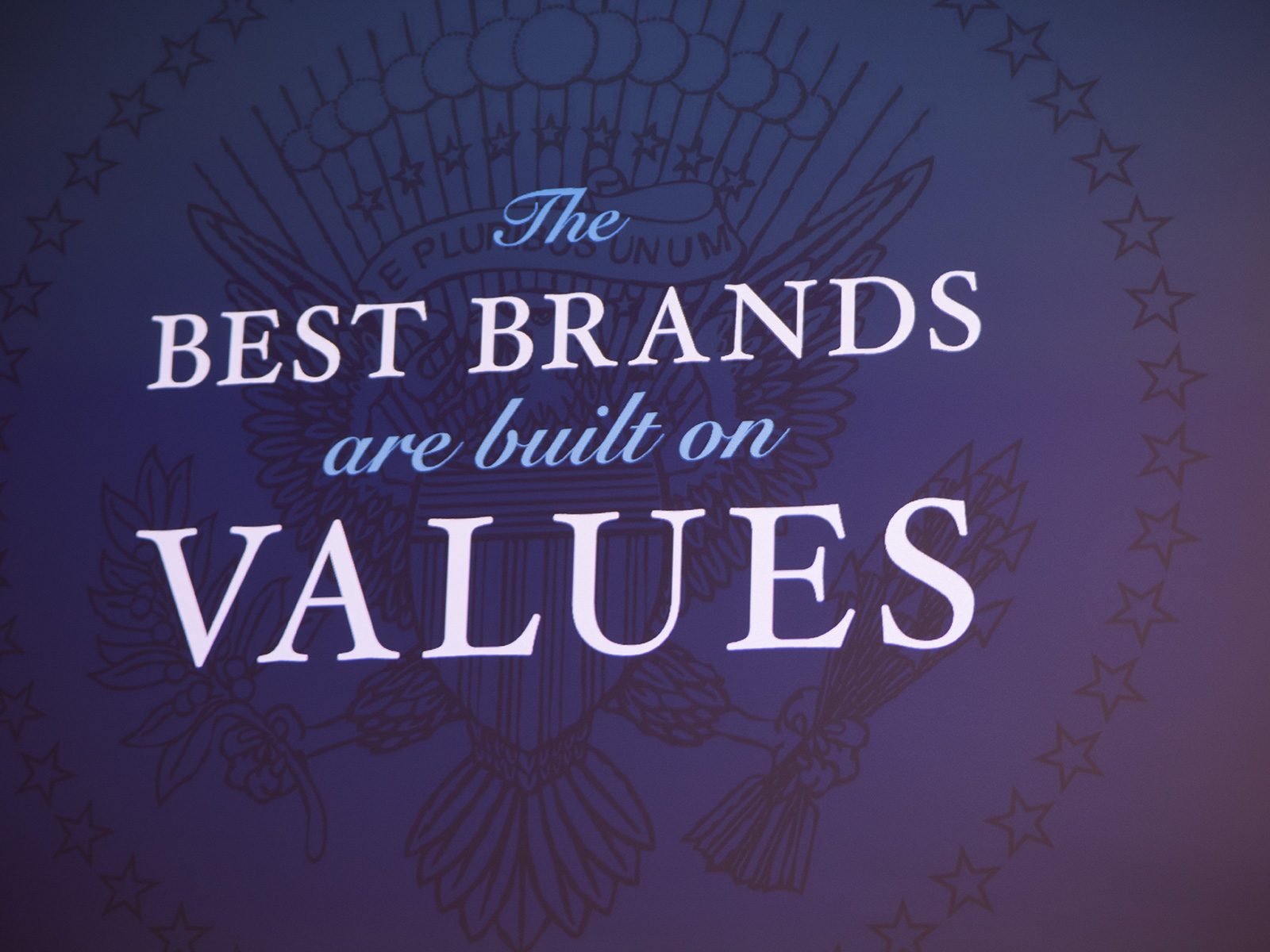 Say it louder for the people in the back.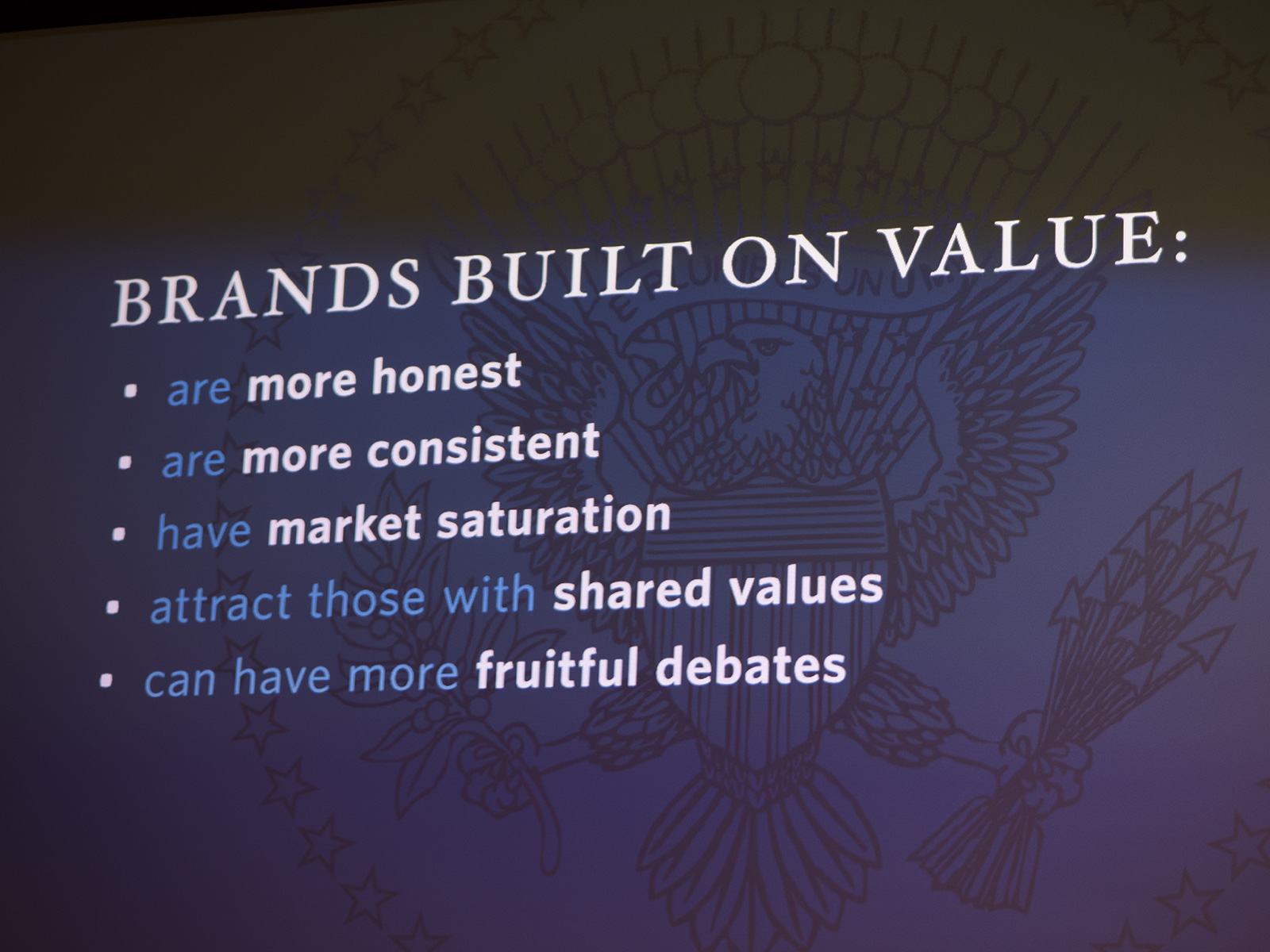 I'm just gonna put this riiiiiight here.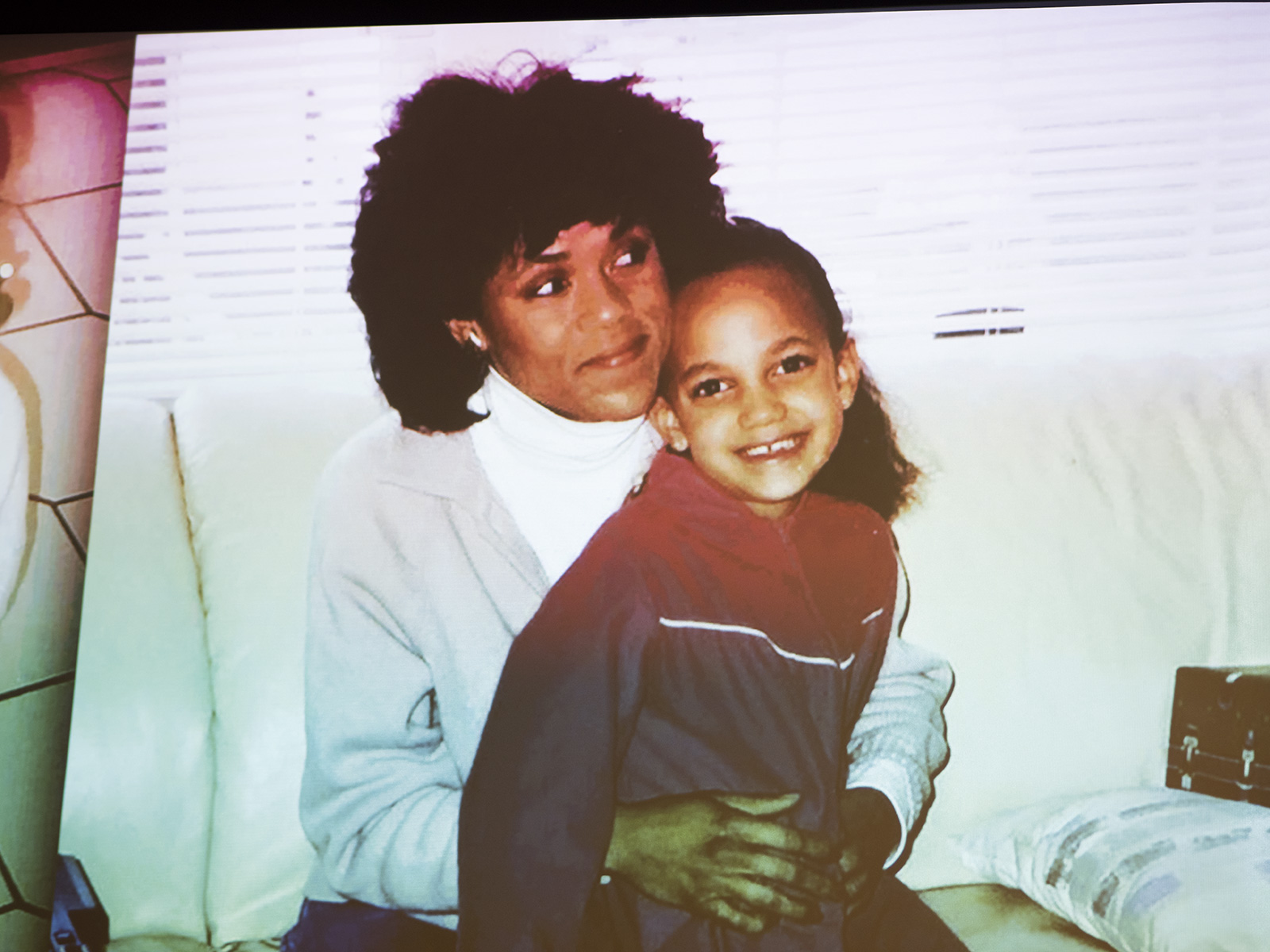 Everyone's story starts somewhere.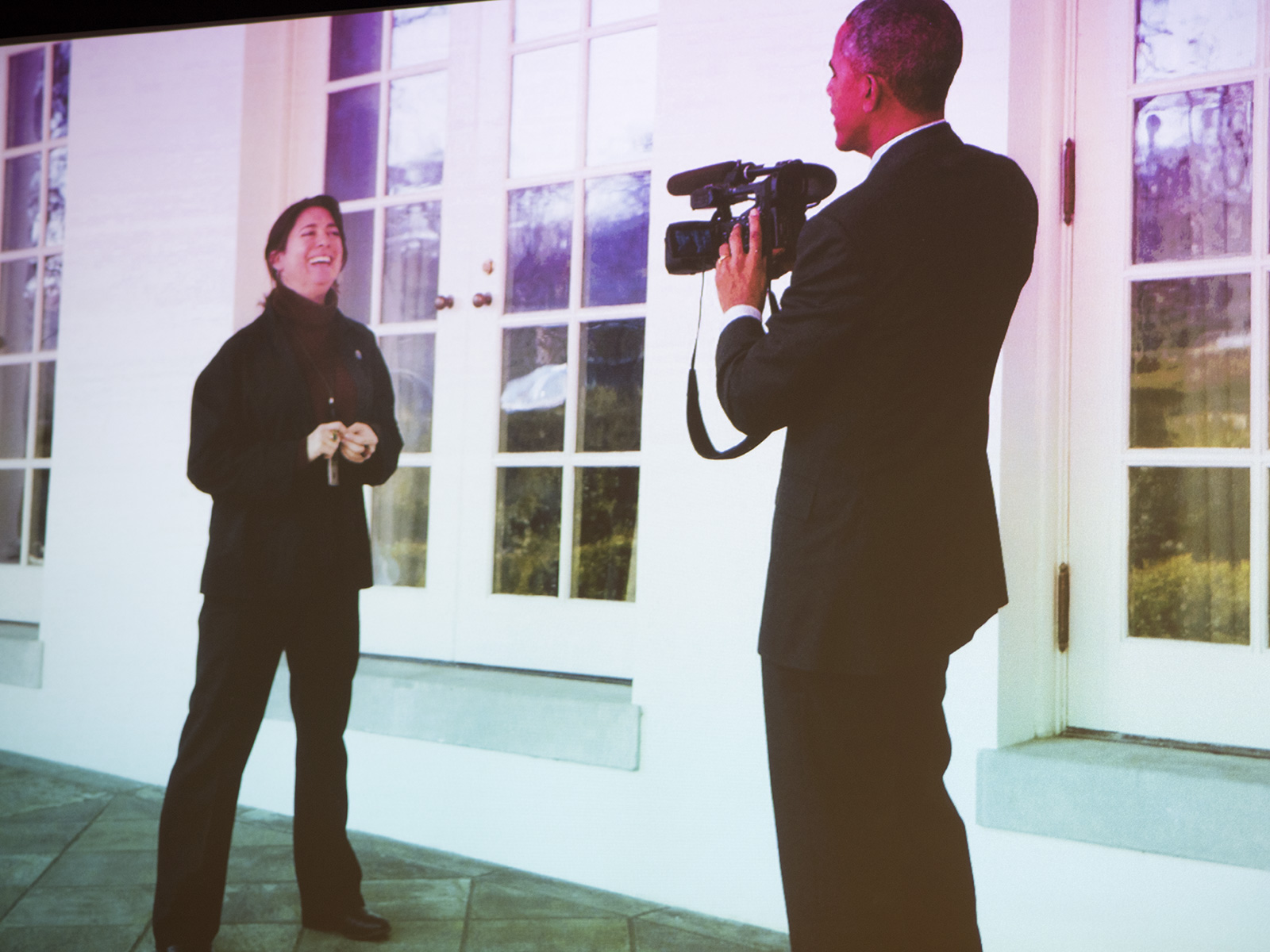 A rare sighting, former President Obama behind the camera.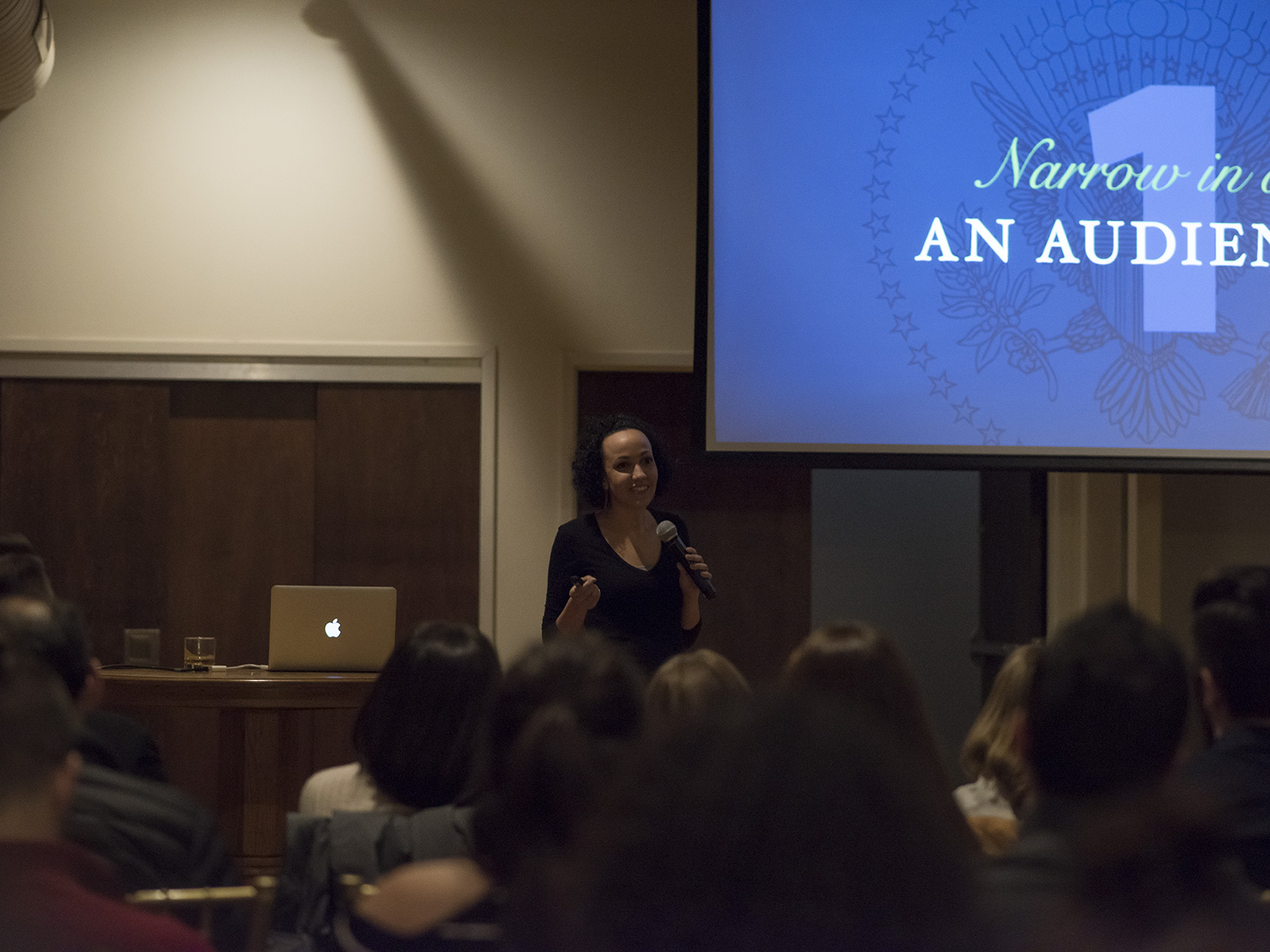 1. Narrow in on an audience. When working on a project, it's important to this.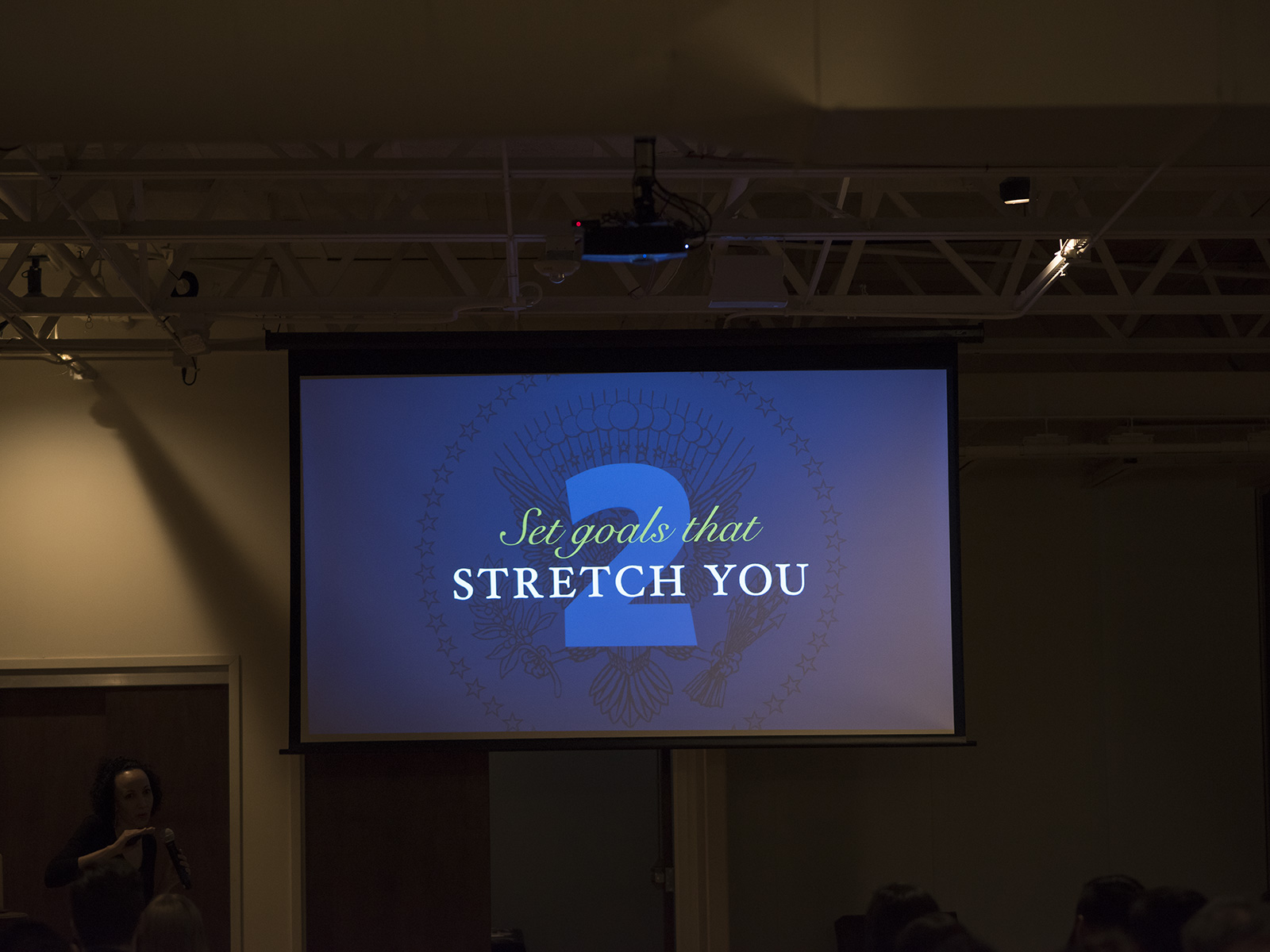 2. Set goals that stretch you. Push for goals that take you to the next level.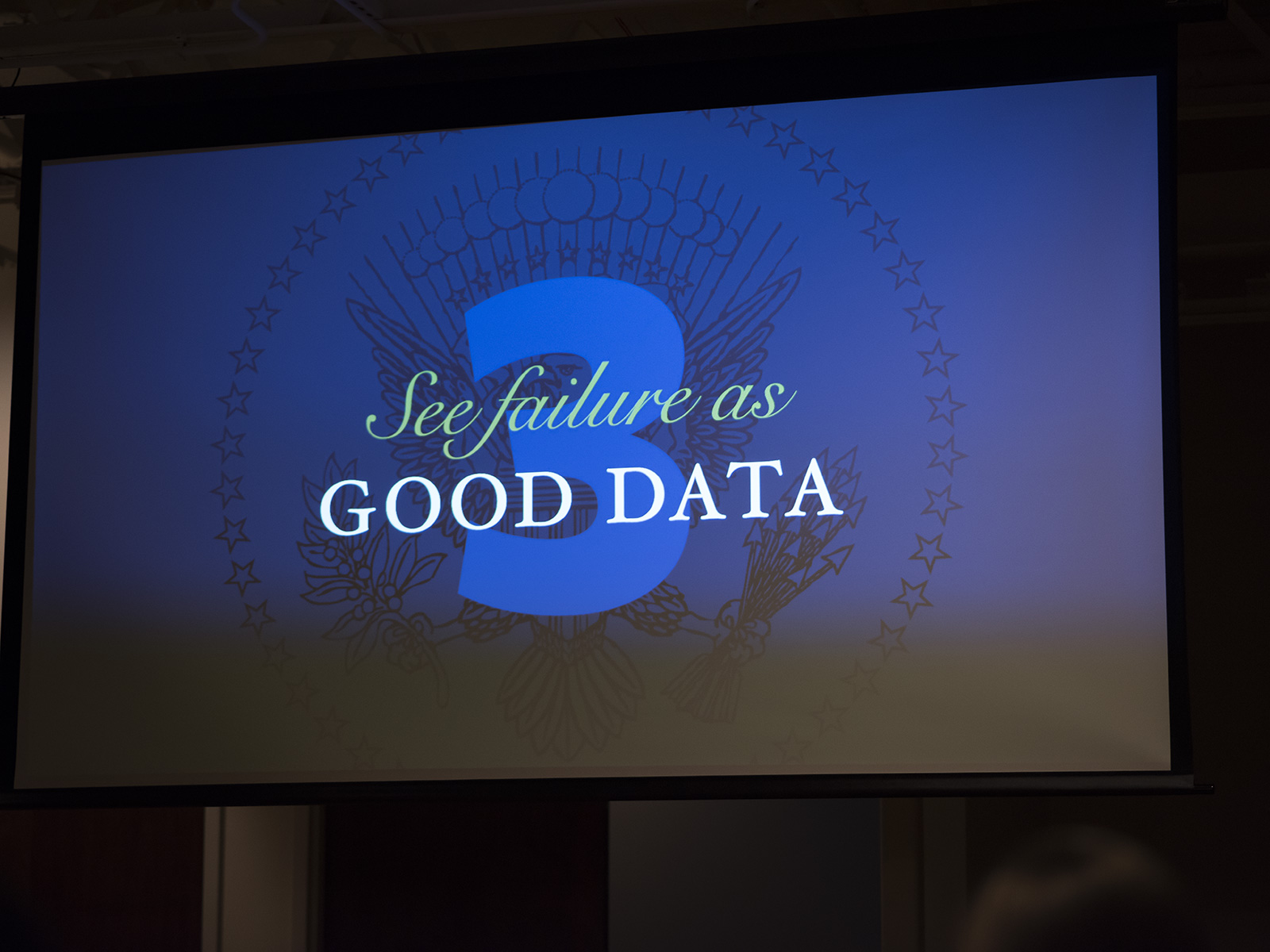 3. See failure as good data. Failure is a way to learn and grow.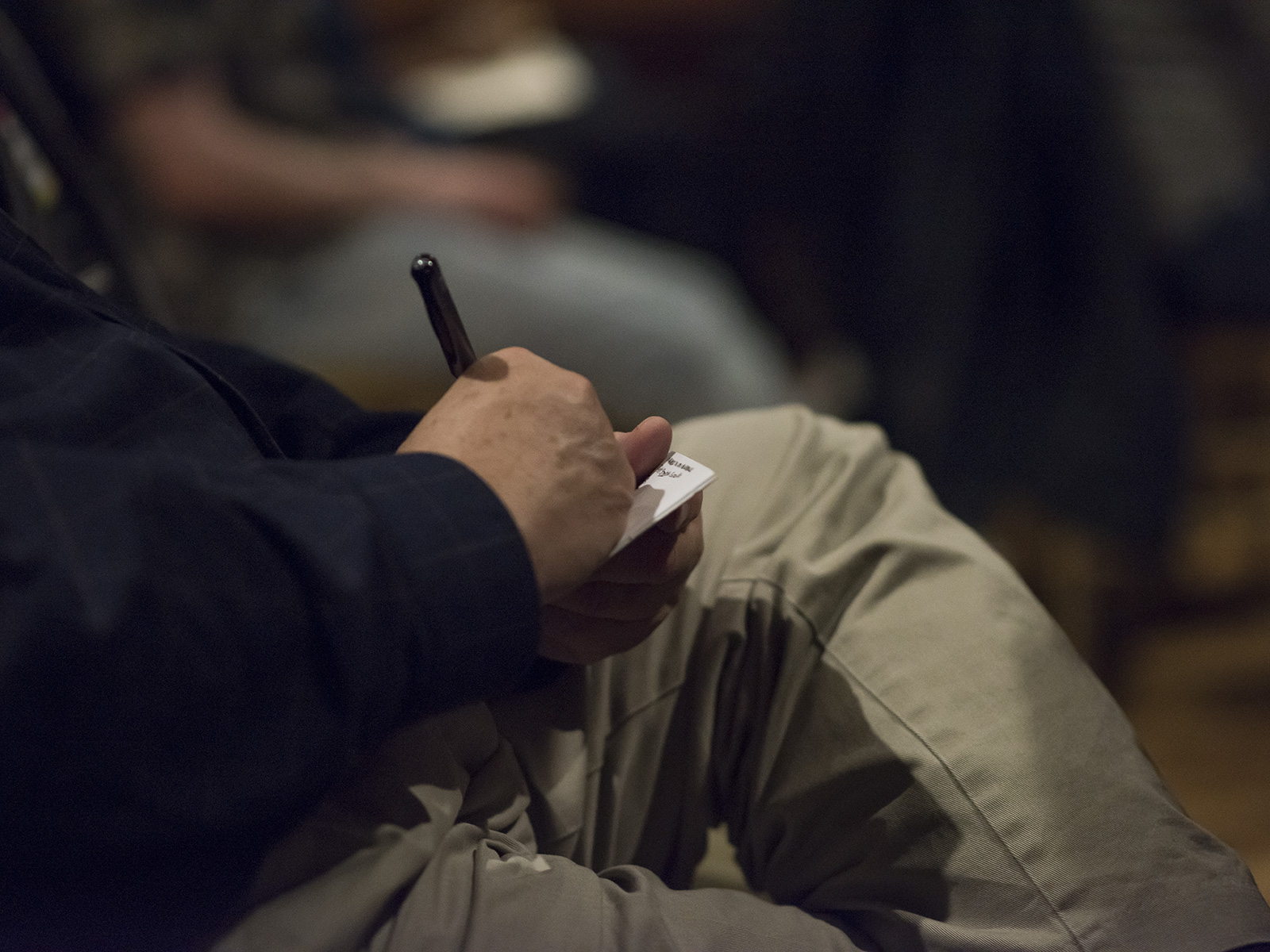 I call this one "Take Note".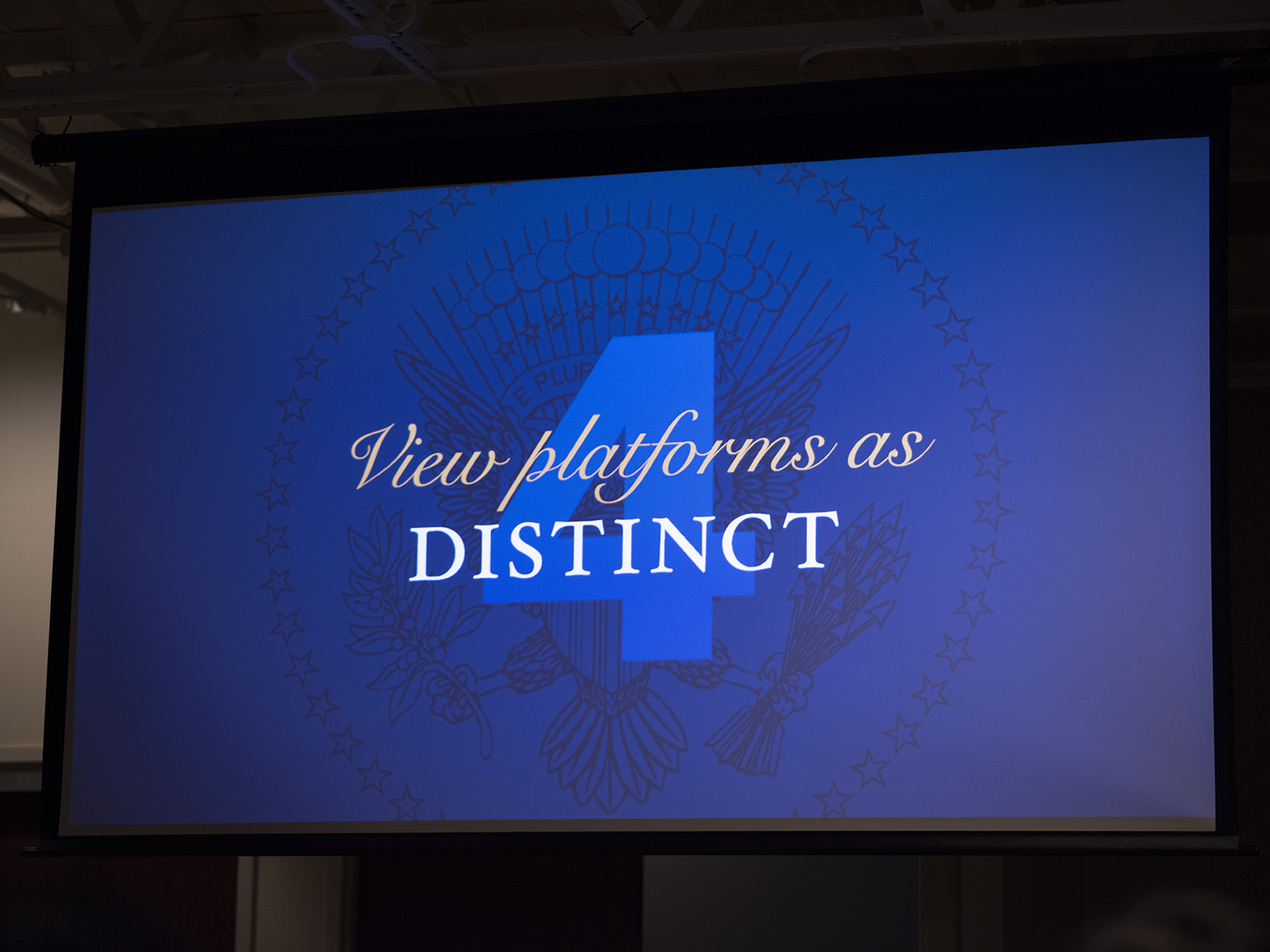 4. View platforms as distinct. The message may be the same, but make each one feel like a unique opportunity.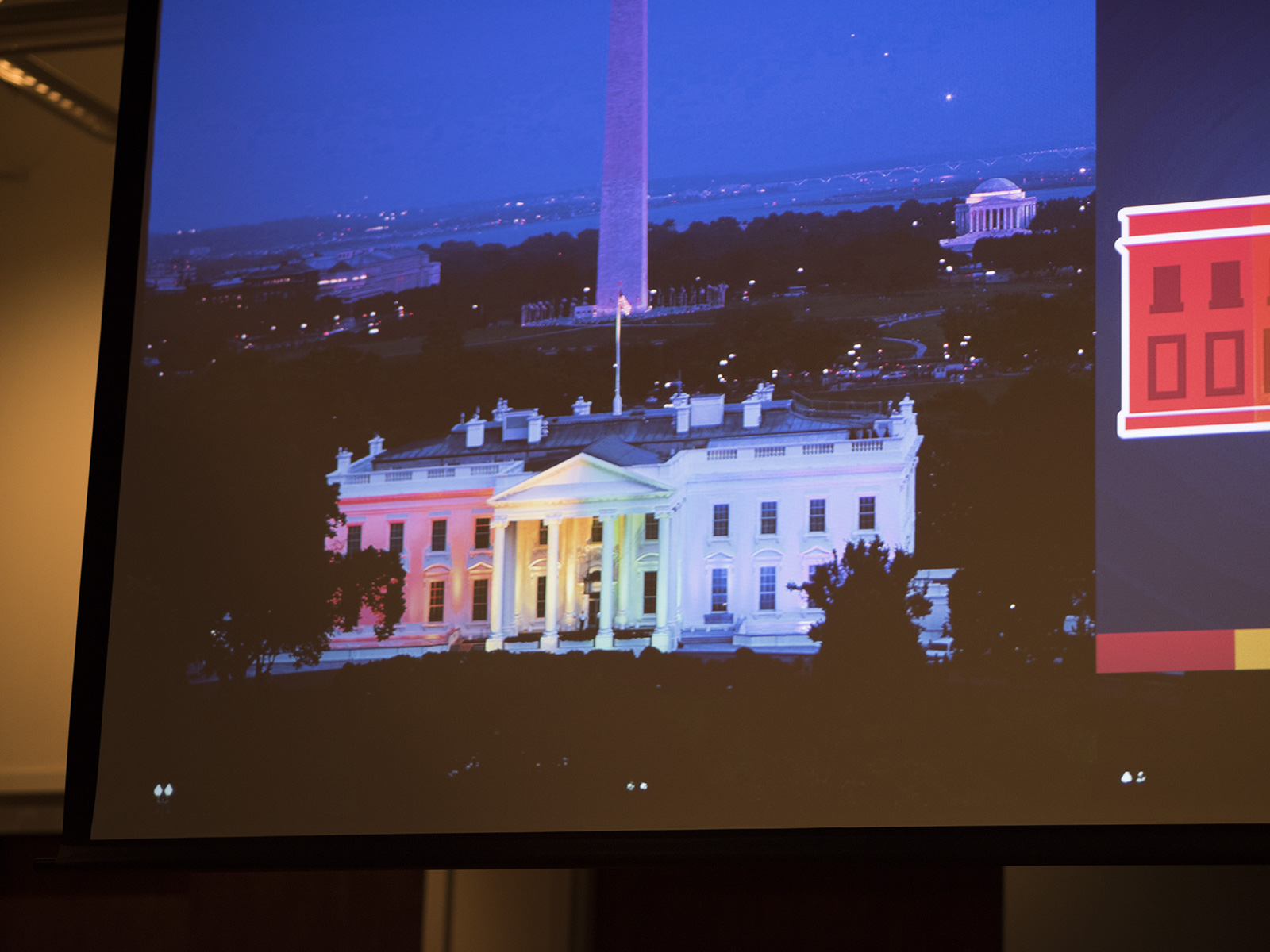 Most of us remember when the Supreme Court legalized same-sex marriage across the U.S. in 2015. But what we don't remember is that the administration communicated the ruling across multiple platforms. They leveraged the same message throughout but used each platform distinctively. Majority of the content went viral, receiving millions of views within the first twenty-four hours. Its result– the most-retweeted White House animated GIF, most shared White House Facebook avatar, and most shared White House video (no big deal).  White House #LoveWins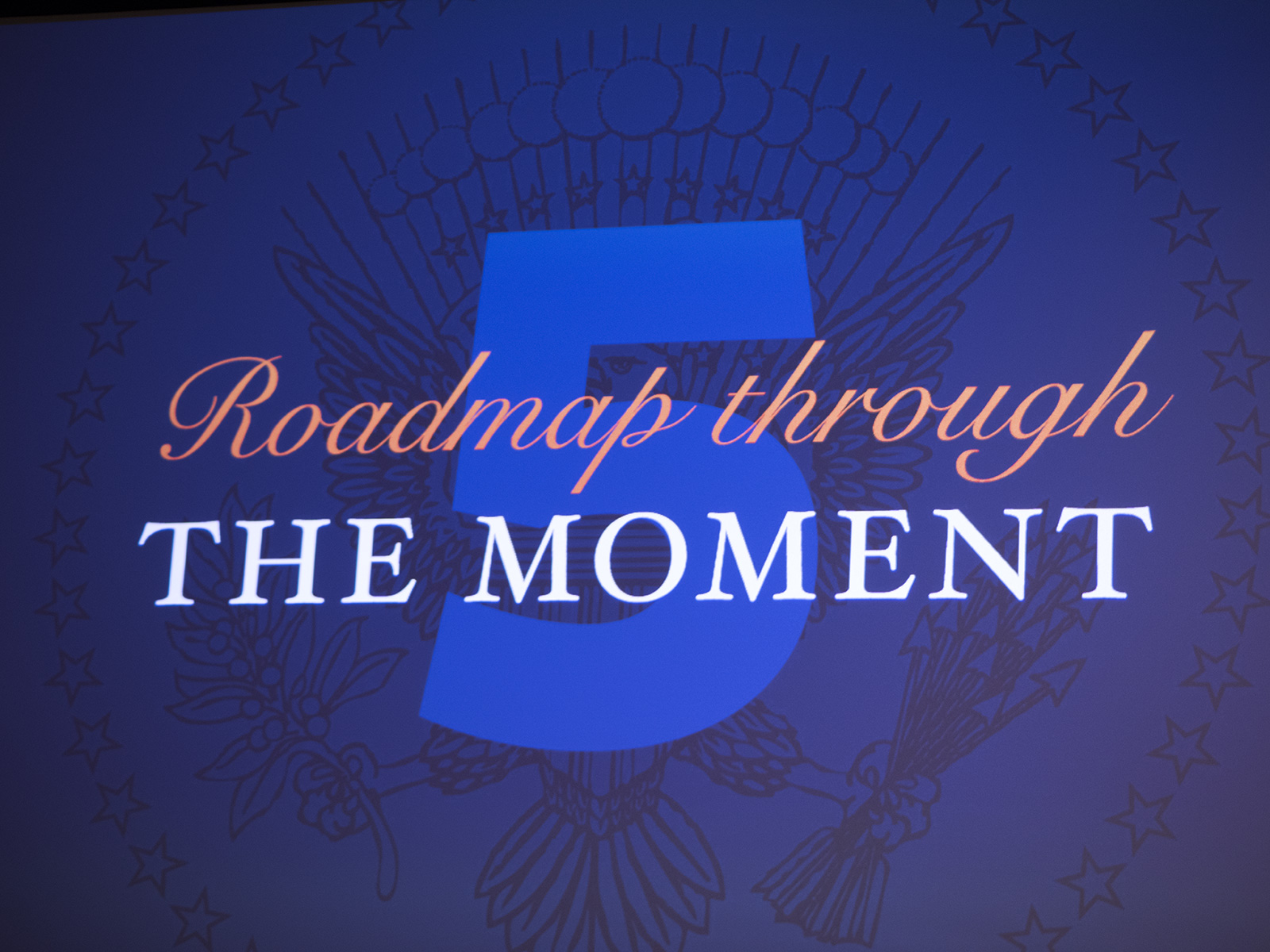 5. Roadmap through the moment. Plan ahead, plan through and plan after.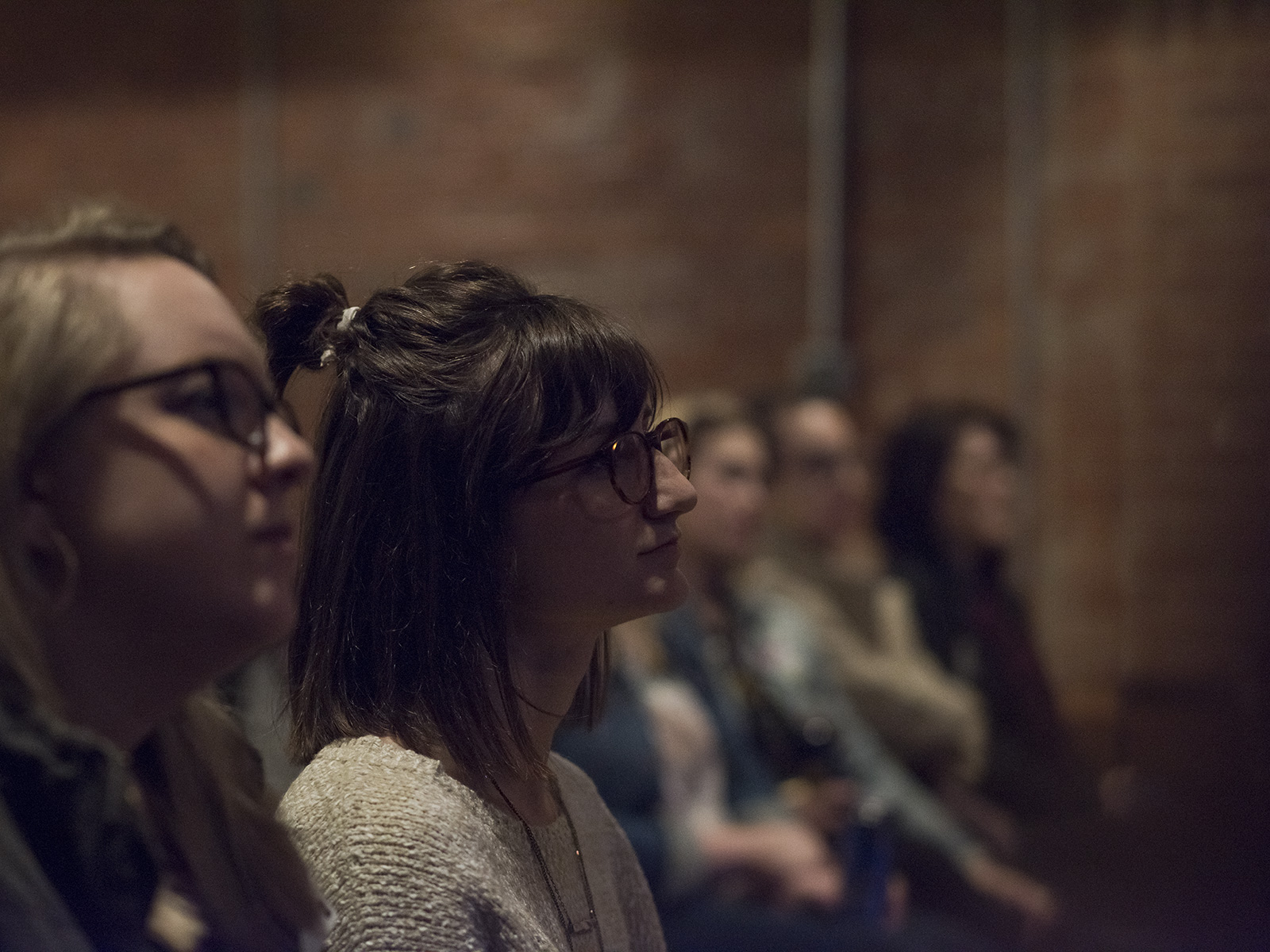 The requirement to sit in this row? Glasses.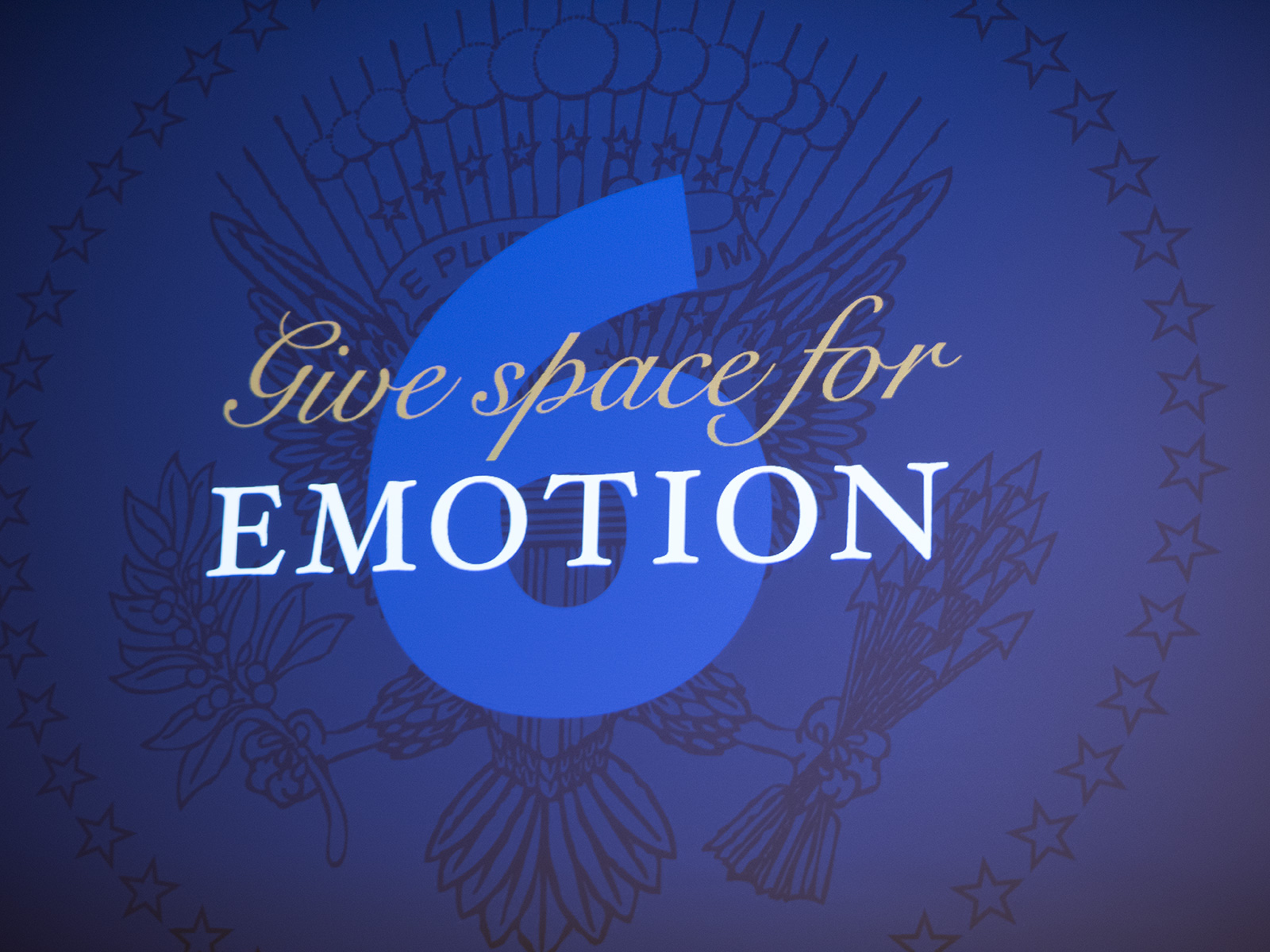 6. Testing your assumptions is important.  Knowledge is power. Don't make assumptions.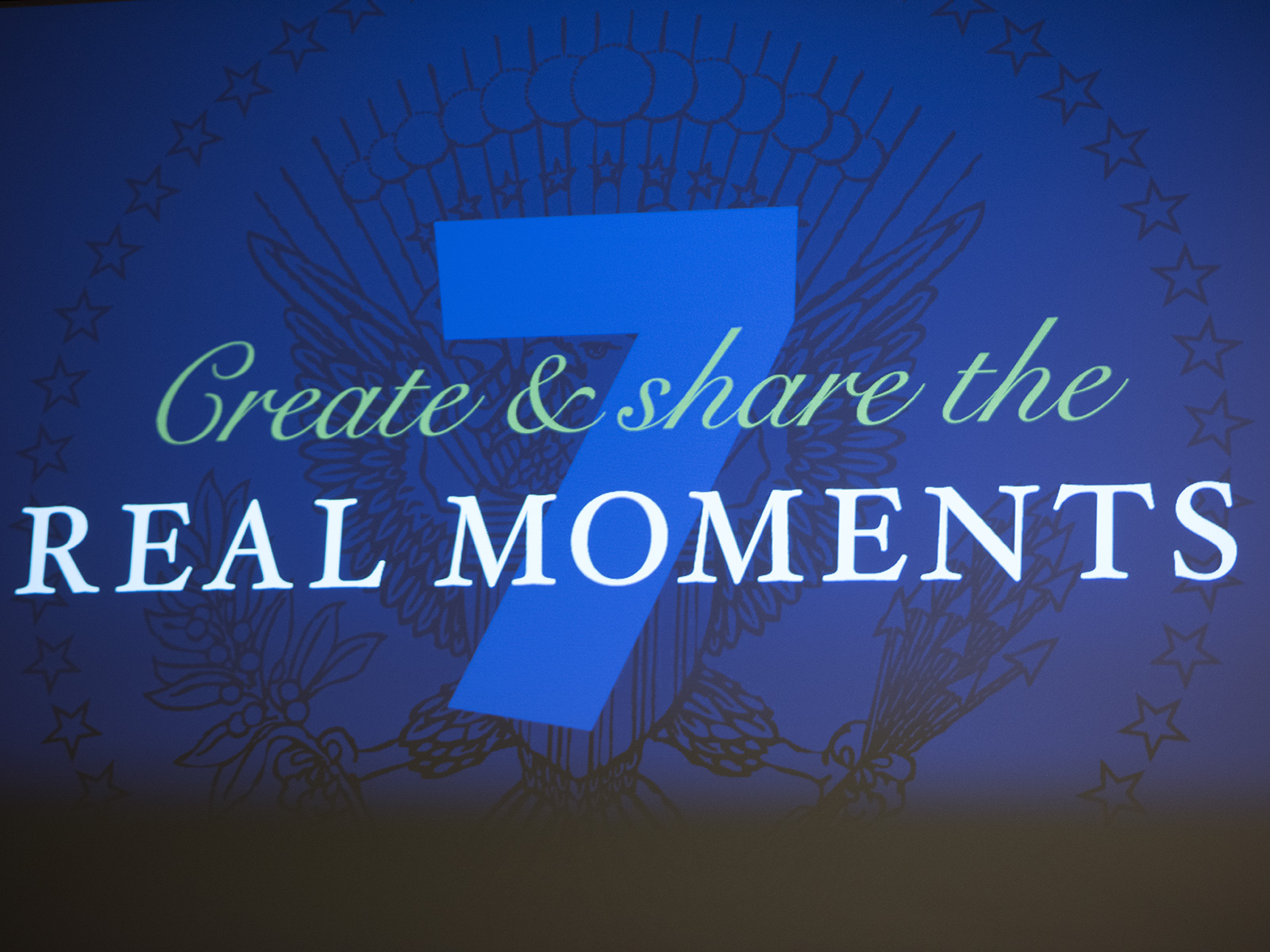 7. Create and share real moments. Try to engage people no matter where they are in the world.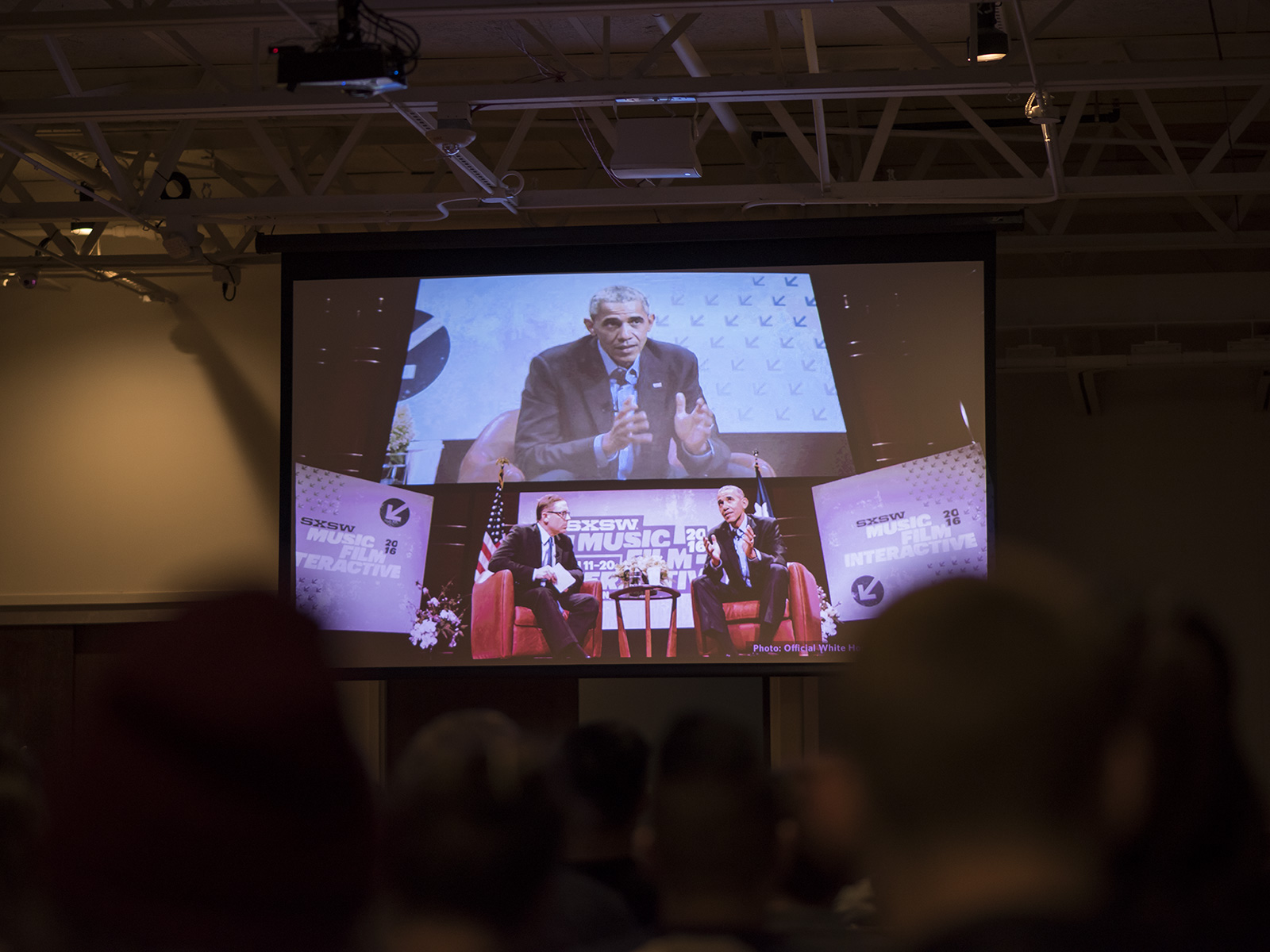 Former President Obama traveled to South by Southwest in Austin in 2016 to engage the community in order to help tackle some of the government challenges the country was facing. Later that year, the White House celebrated the first South by South Lawn, which was inspired by the SXSW event and was a great success.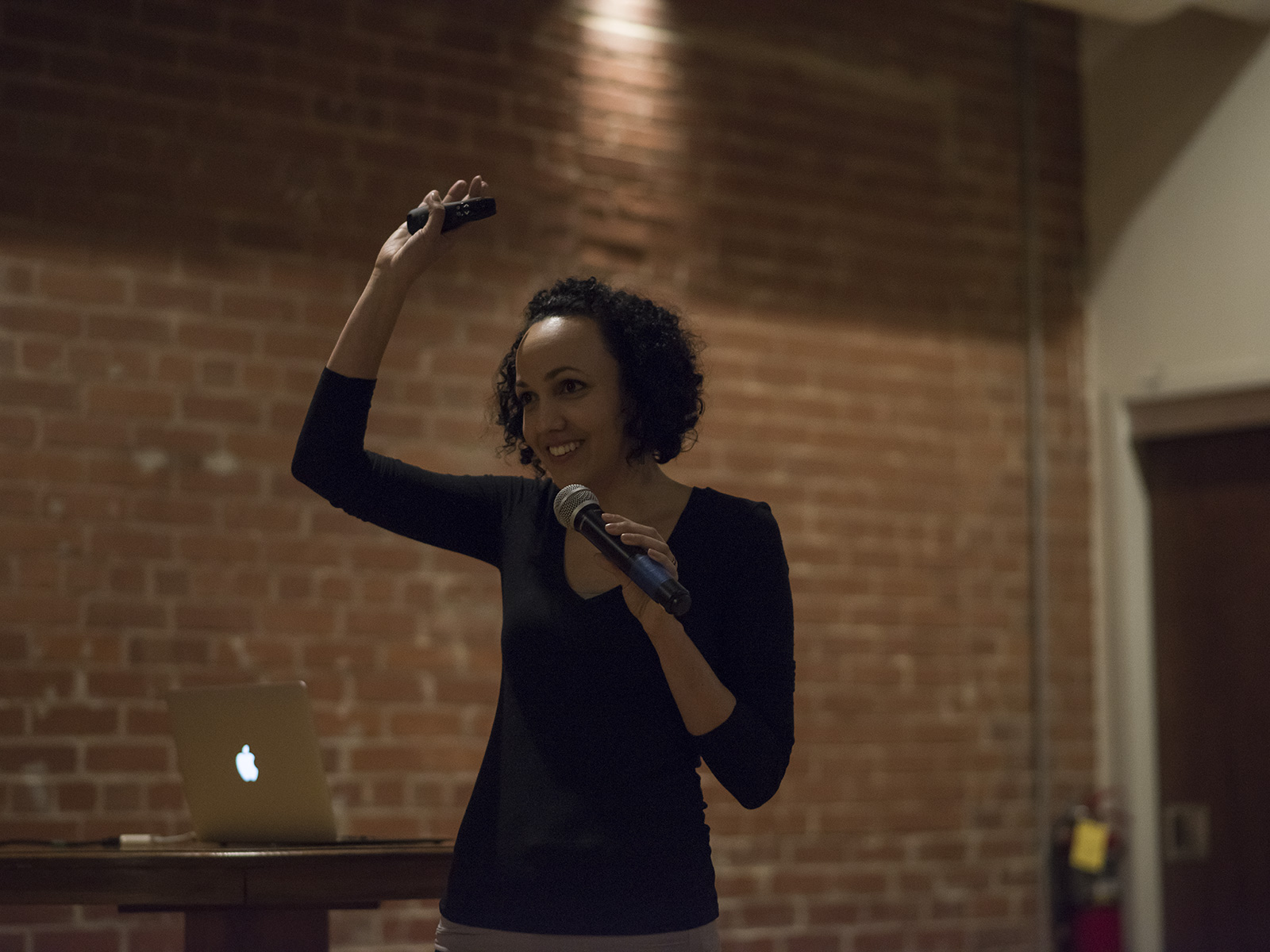 8. Have a sense of humor. Is necessary for today's day in age.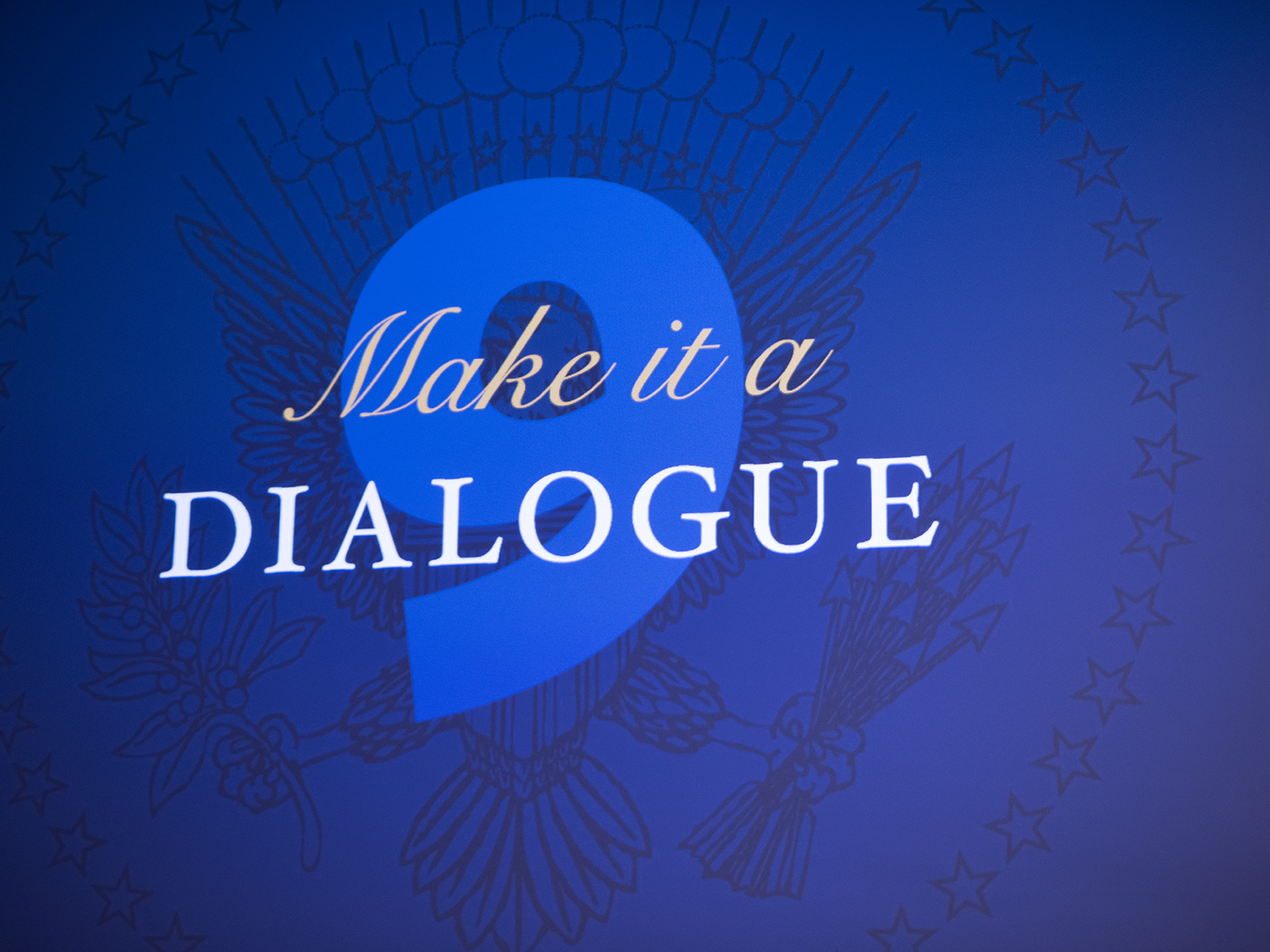 9. Make it a Dialogue. Engage engage engage.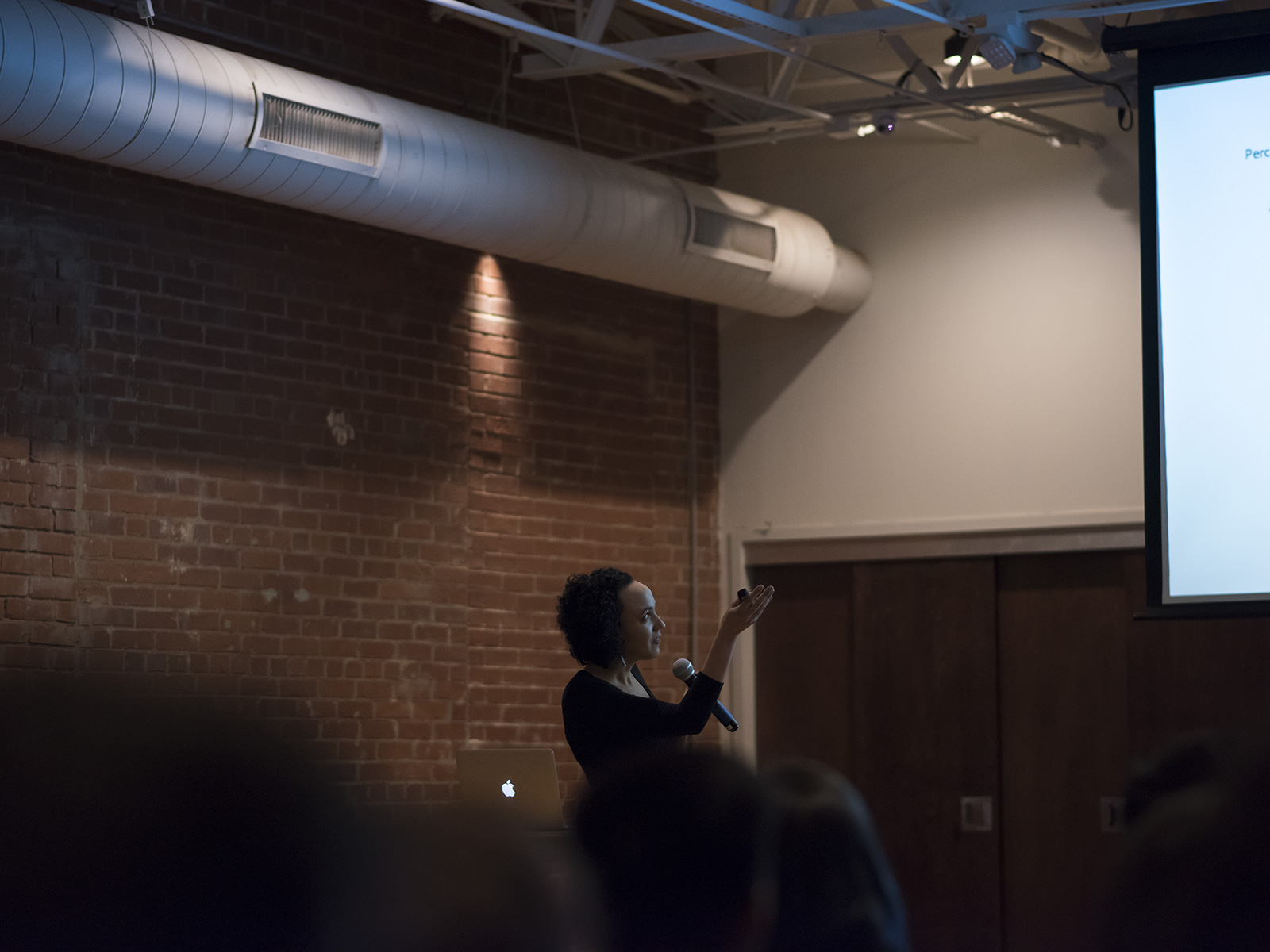 Microphone in one hand. Clicker in the other.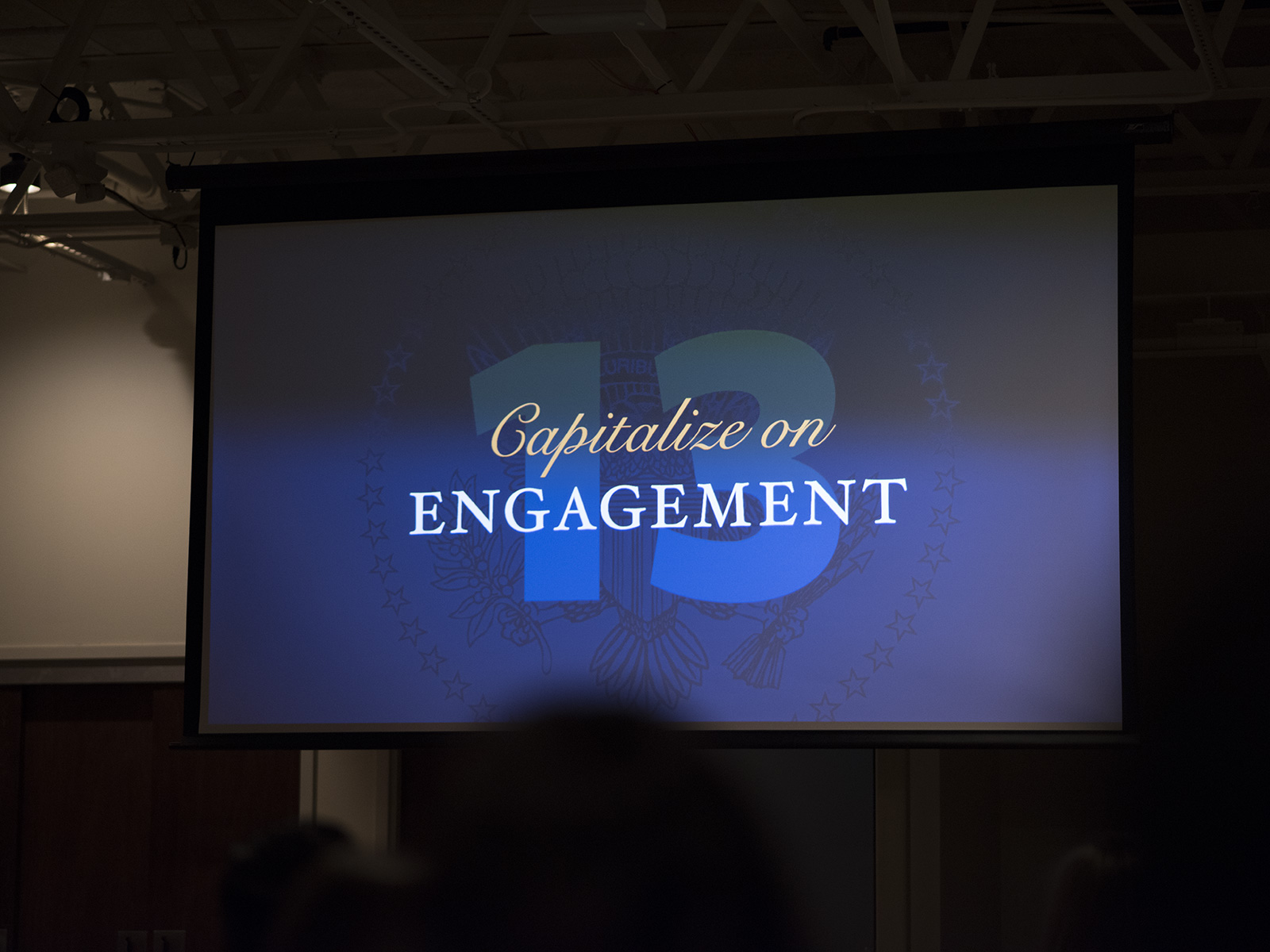 13. Capitalize on Engagement. The more engagement the better. They don't call it "viral" for nothing.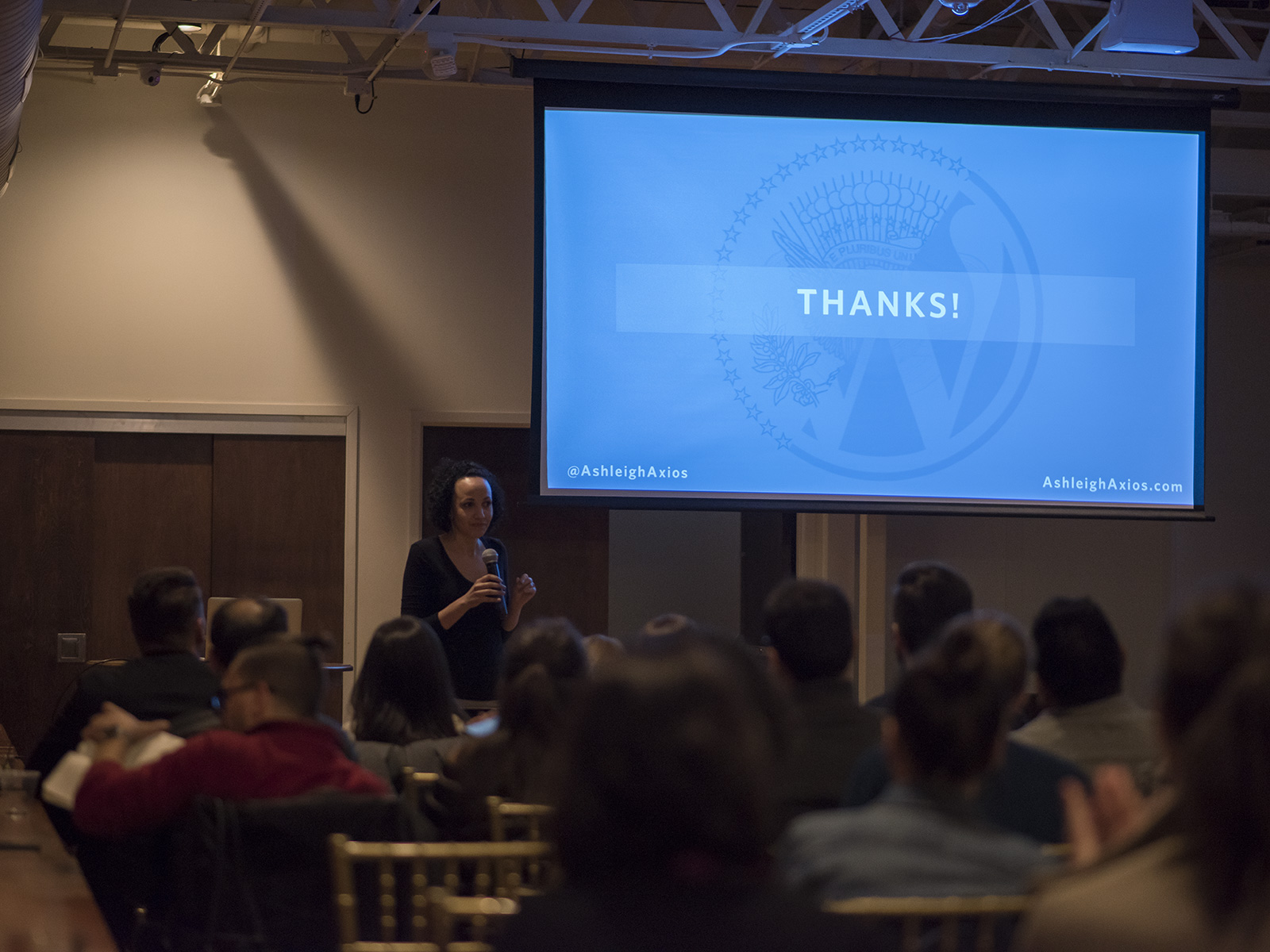 Thanks?! Ashleigh, we can't thank you enough for gracing us with your presence. Not only did you give us an insiders look at the Obama Administration, you equipped us with the tips and tools we need to make a difference in the digital world.
And as always, we can't close without thanking our amazing partners. Shoutout to 8.2.0 for always with a clutch place to host events like these. And to The Creative Group for always showing up for us.