On June 15th, Kyle Letendre, spiced up our lives. Literally.
Kyle is a Chicago-based freelance lettering artist, illustrator, and designer; but most of all, he is an unapologetic fan of the Spice Girls, in case you hadn't already picked up on that. His energy and passion for what he does were evident as soon as he took the stage, and his stories about the trials and tribulations of his journey to freelancing were nothing short of entertaining.
Kyle ended up being a huge encouragement to us all, freelancer or not. His pursuit of his passion and zest for life were contagious and it was evident that everyone in the room felt that. Sad you missed out? We are too. But have no fear, AIGA is here with a photo recap that we hope will do.
Enjoy!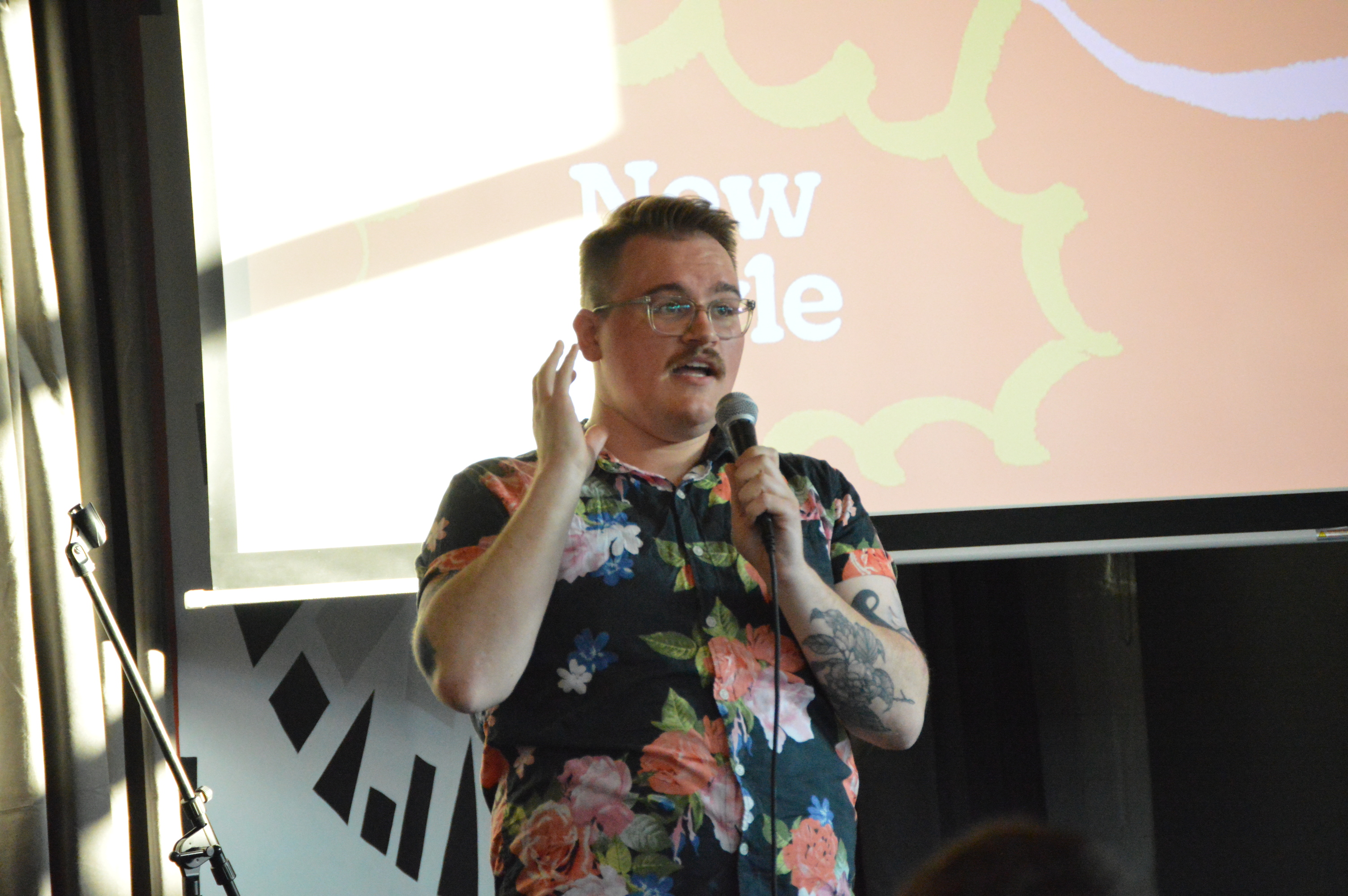 "Good work and making connections and building skill sets take so much more time than we ever think it does and that it is ok to feel like it's taking way too long because, in the end, it pays off."
"Some of the weirdest advice I can give is that sometimes you've got to make a 10-foot piñata so that people will know who you are."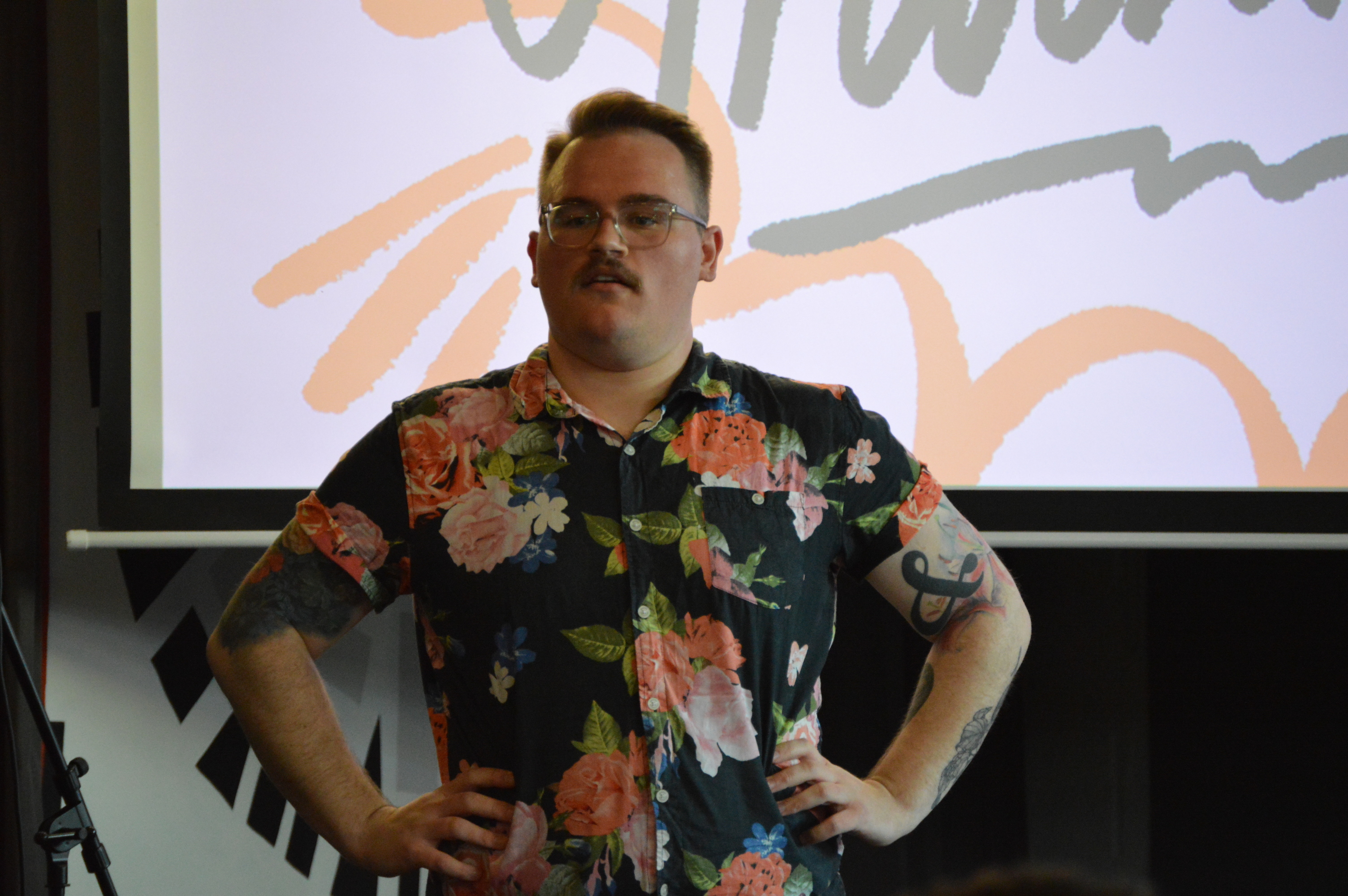 "For a lot of us, we don't really talk about how long [creating something] takes."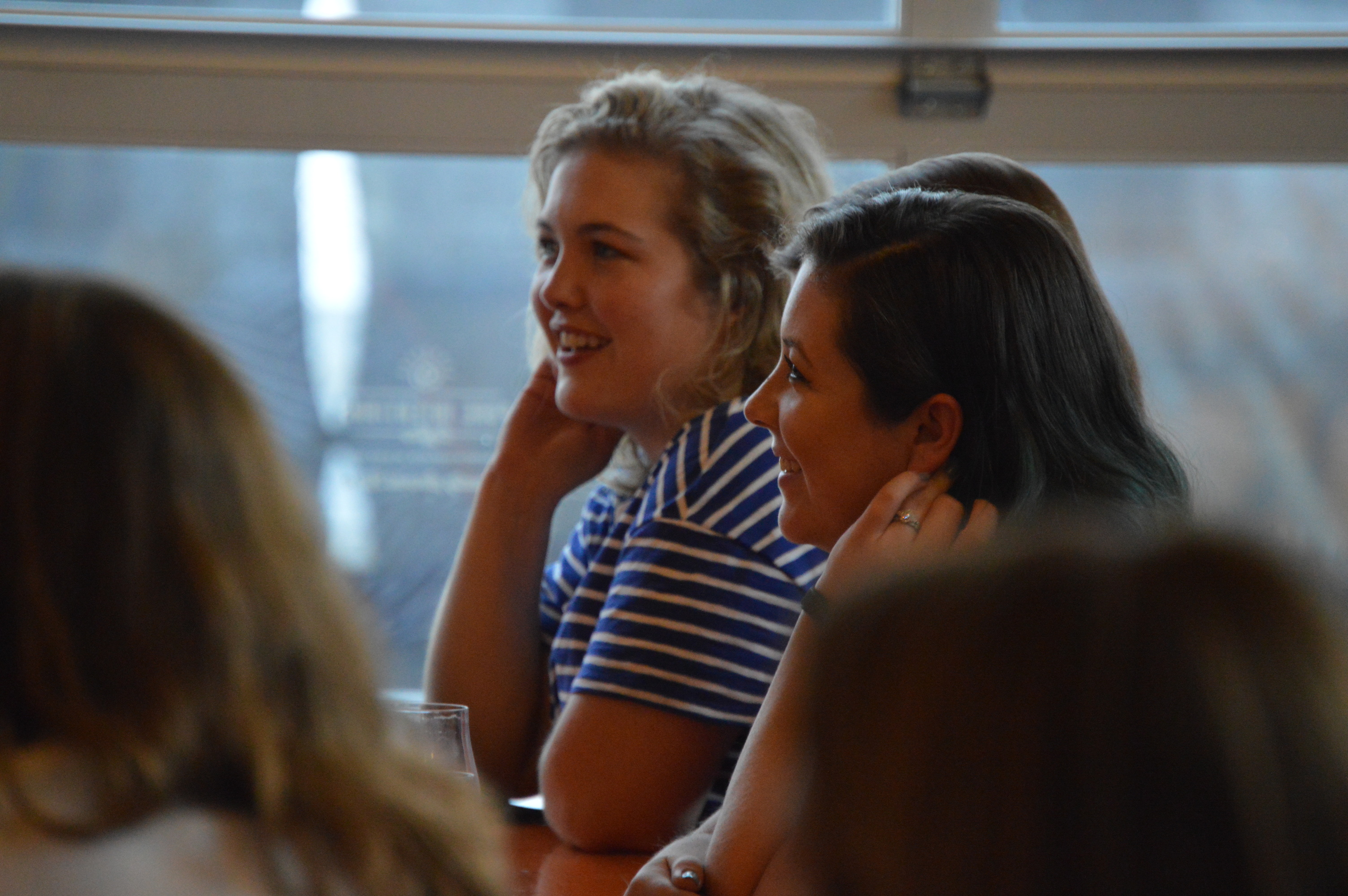 "The internet really oversimplifies."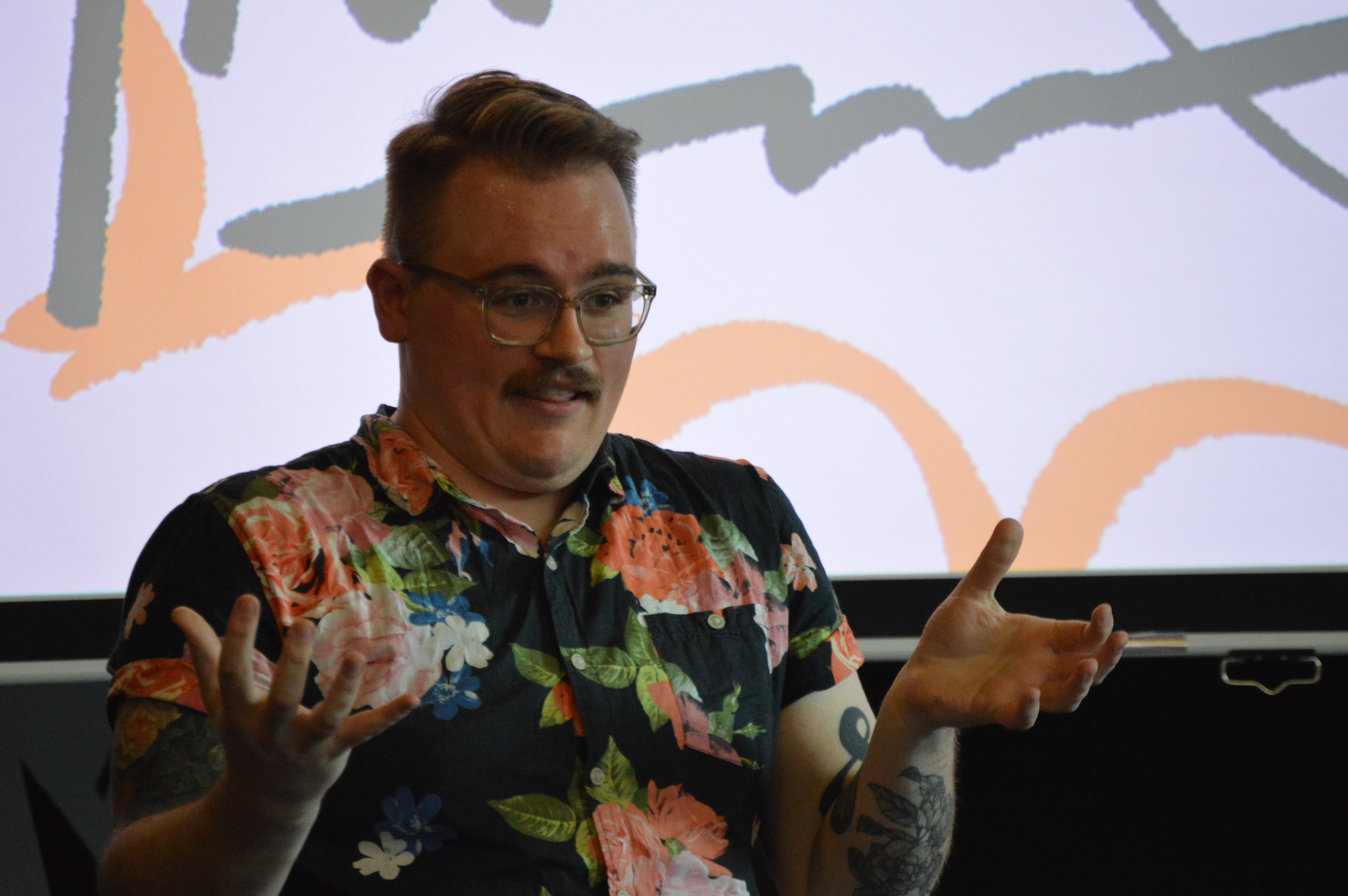 "None of us have it figured out."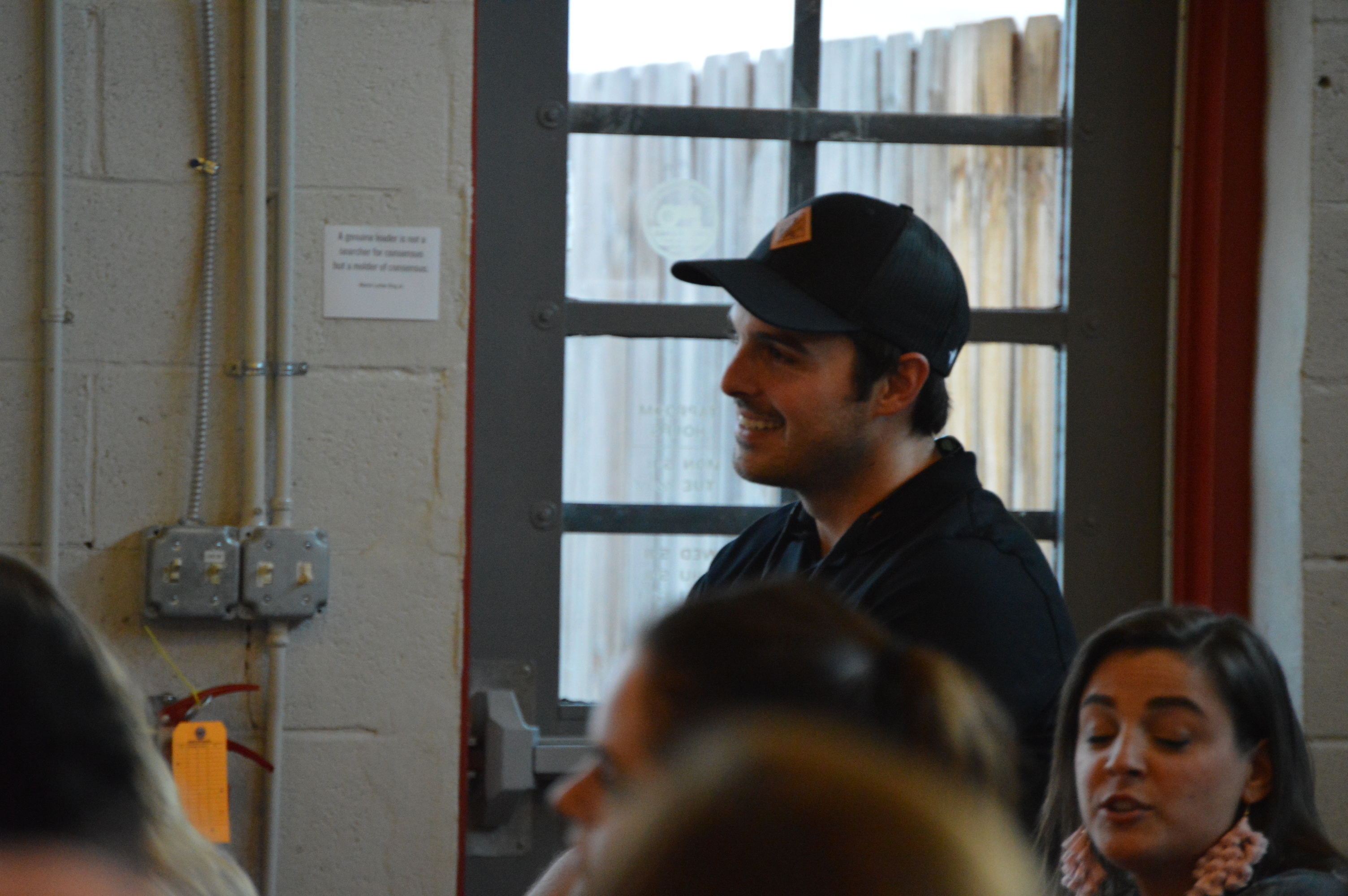 "Everything takes a lot of time. And sometimes when you're halfway through a project, sometimes you really need that reminder."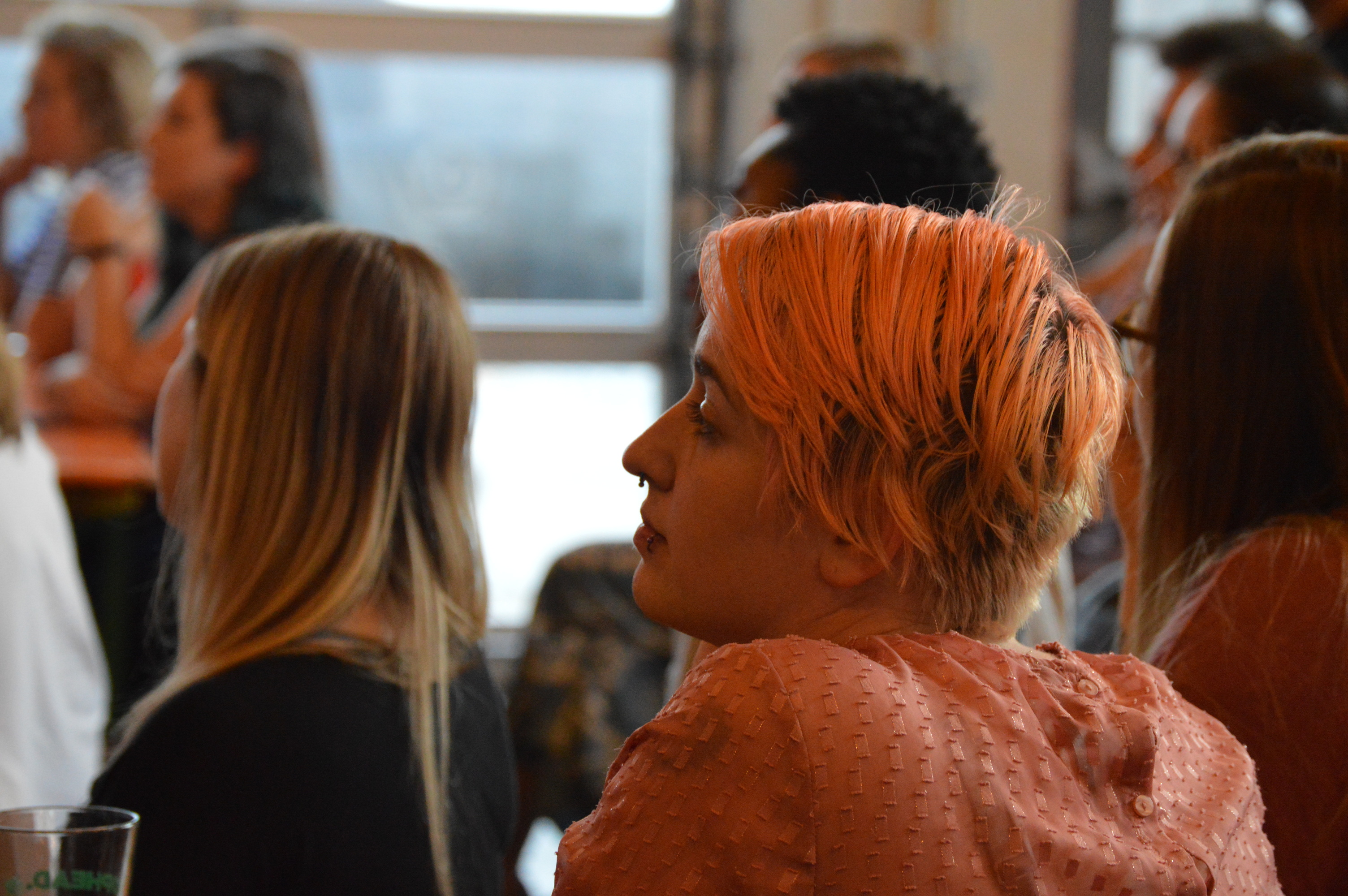 "Not being honest about how long things take is a disservice to our industry. Not being realistic about how long it will take to complete the work is also a disservice to our clients if we're not setting the expectation about things actually taking a really long time."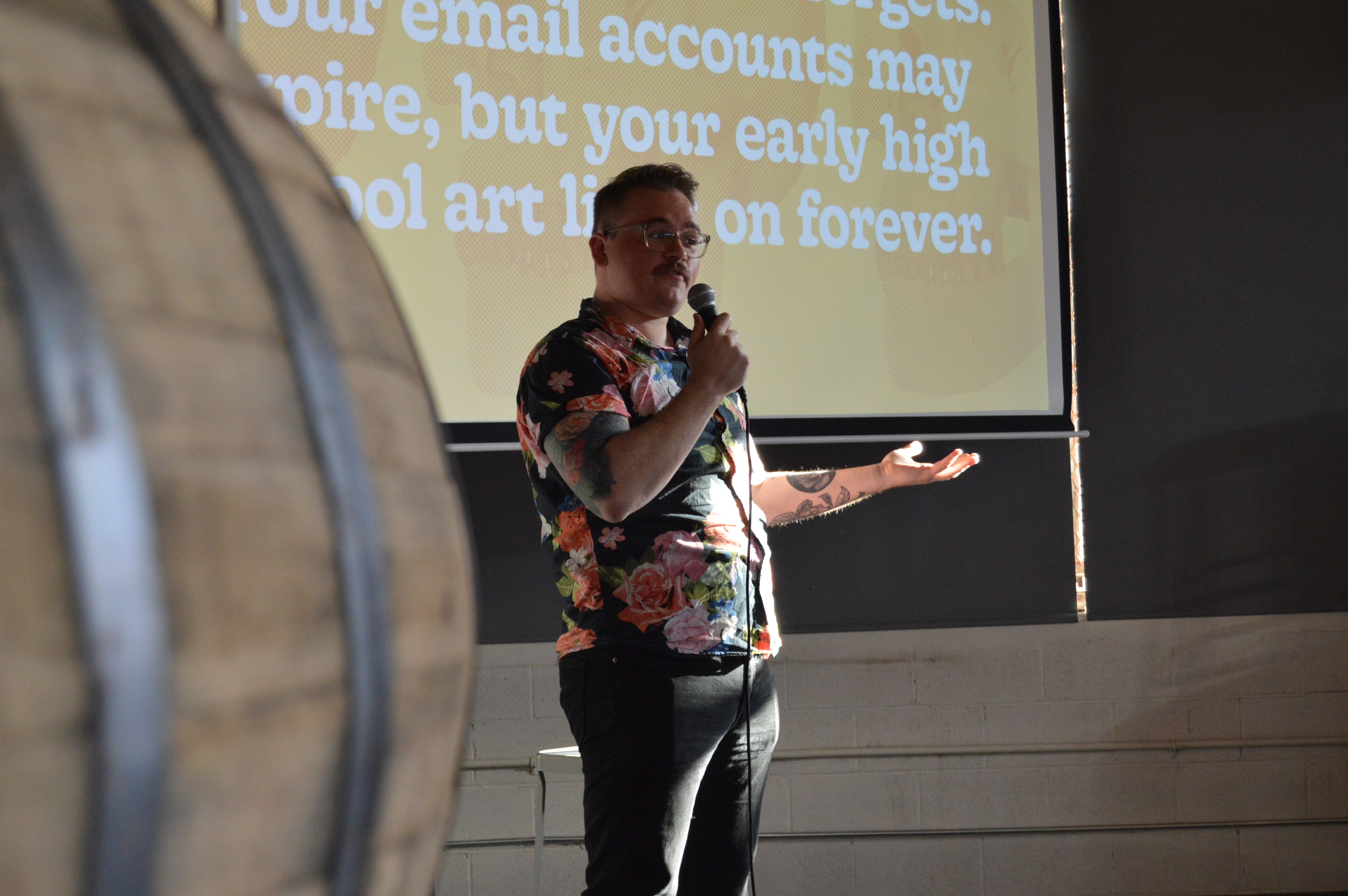 "Sometimes following the wrong path justifies why the right thing was the right thing. Sometimes you've got to try on the ugliest pair of shoes in the whole world to find the right pair and justify why those were right."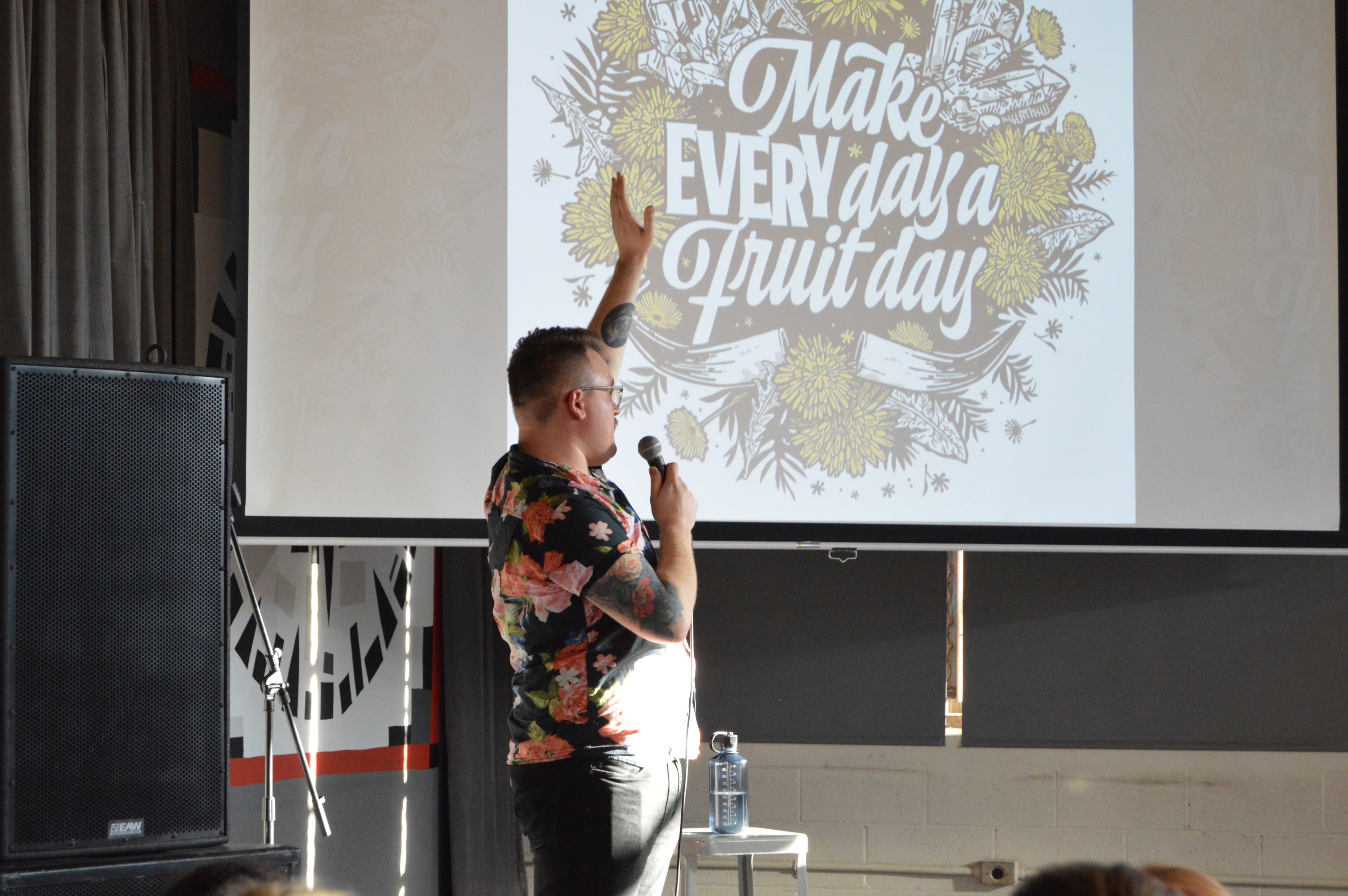 "I know a lot of times we focus on having mentorship within the design industry, but I think it's important to keep your eyes open to mentor possibilities [outside of the industry]."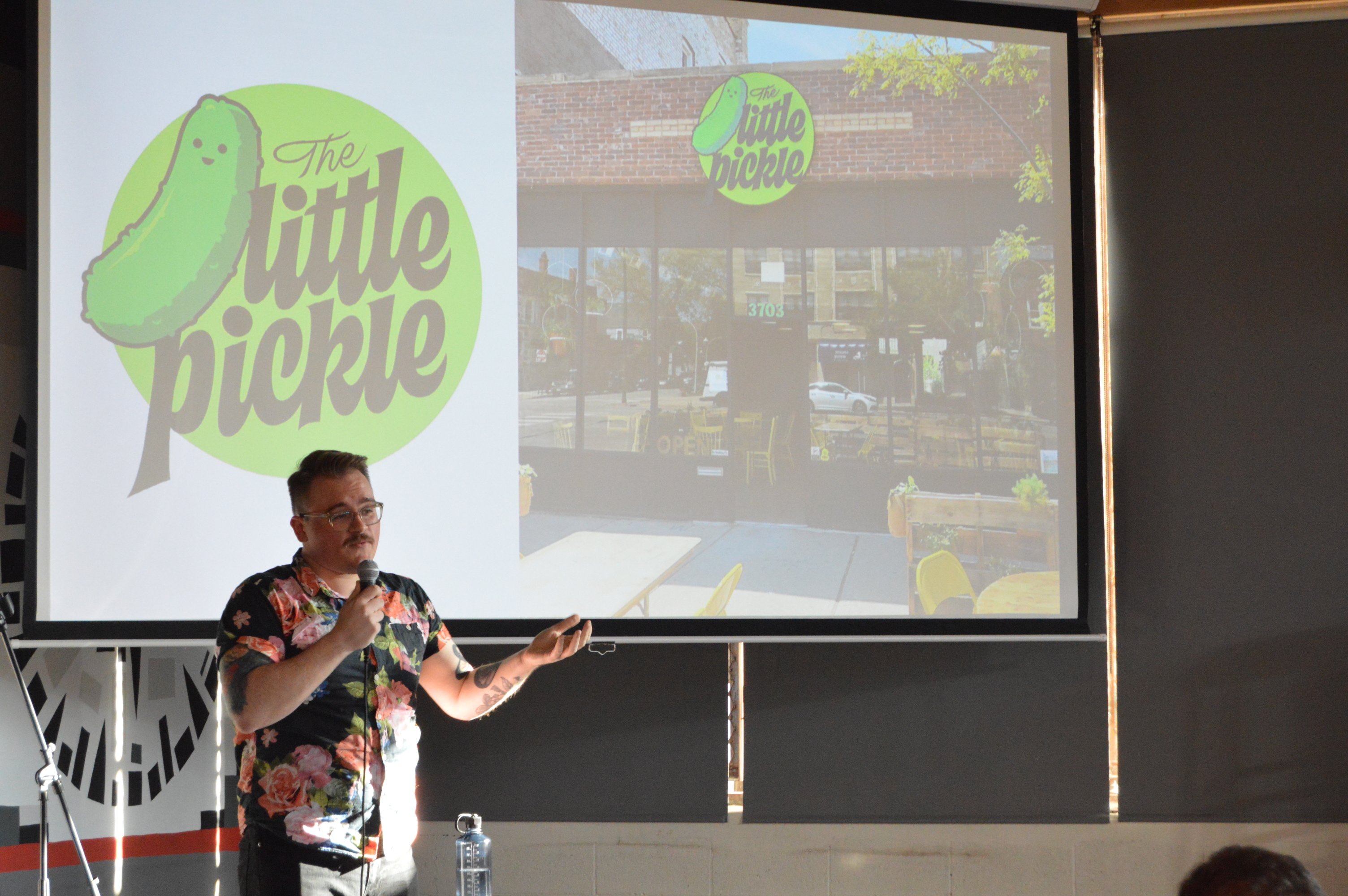 "Esther [a tattoo artist he did a logo for] ended up being a great mentor for me. She knew her audience and knew how to make the work that was best for her and to keep it in a way that was the most special and most productive for her skill set."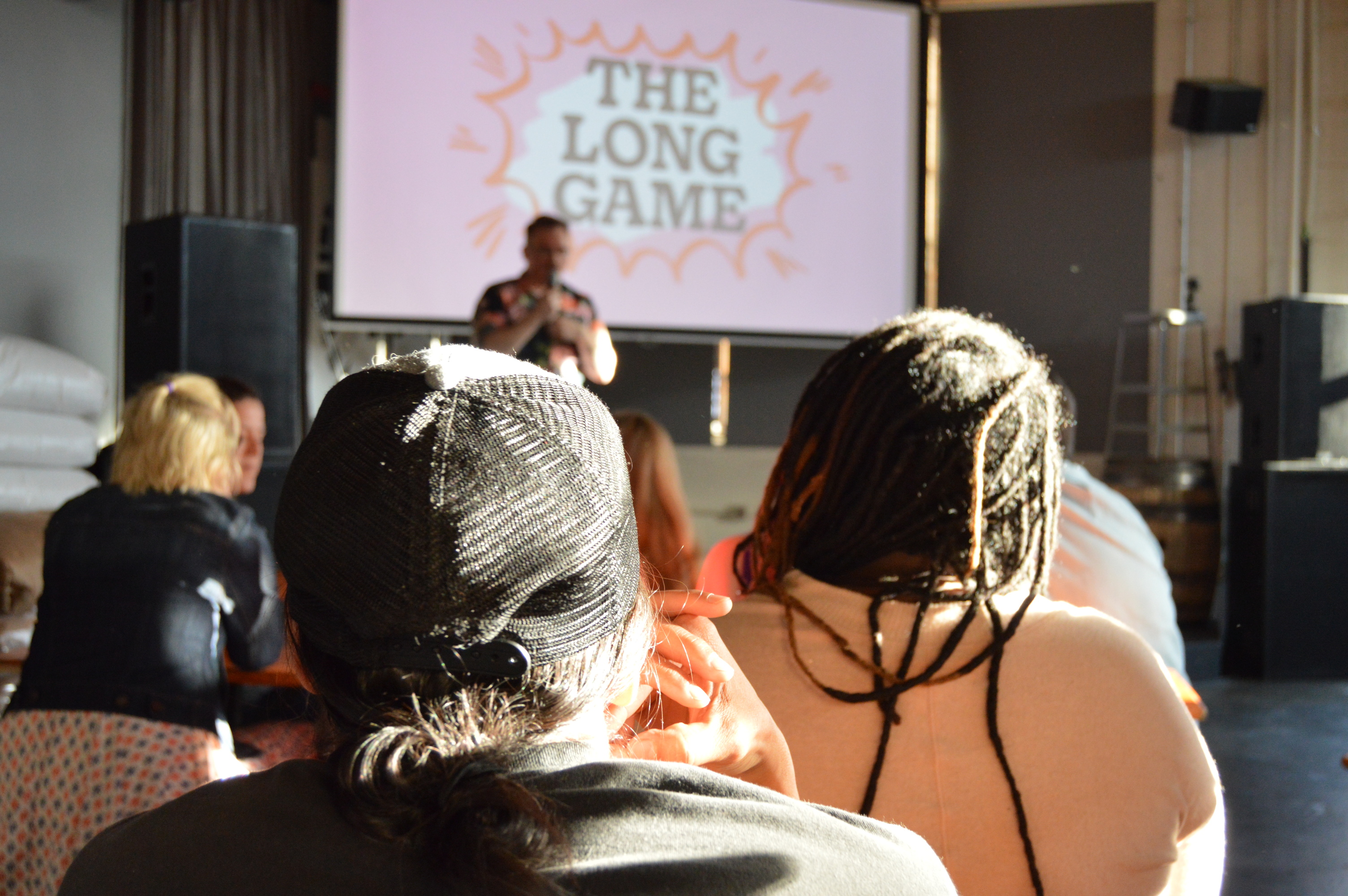 "She wanted to do more work for more people, but in a way that she had more control over."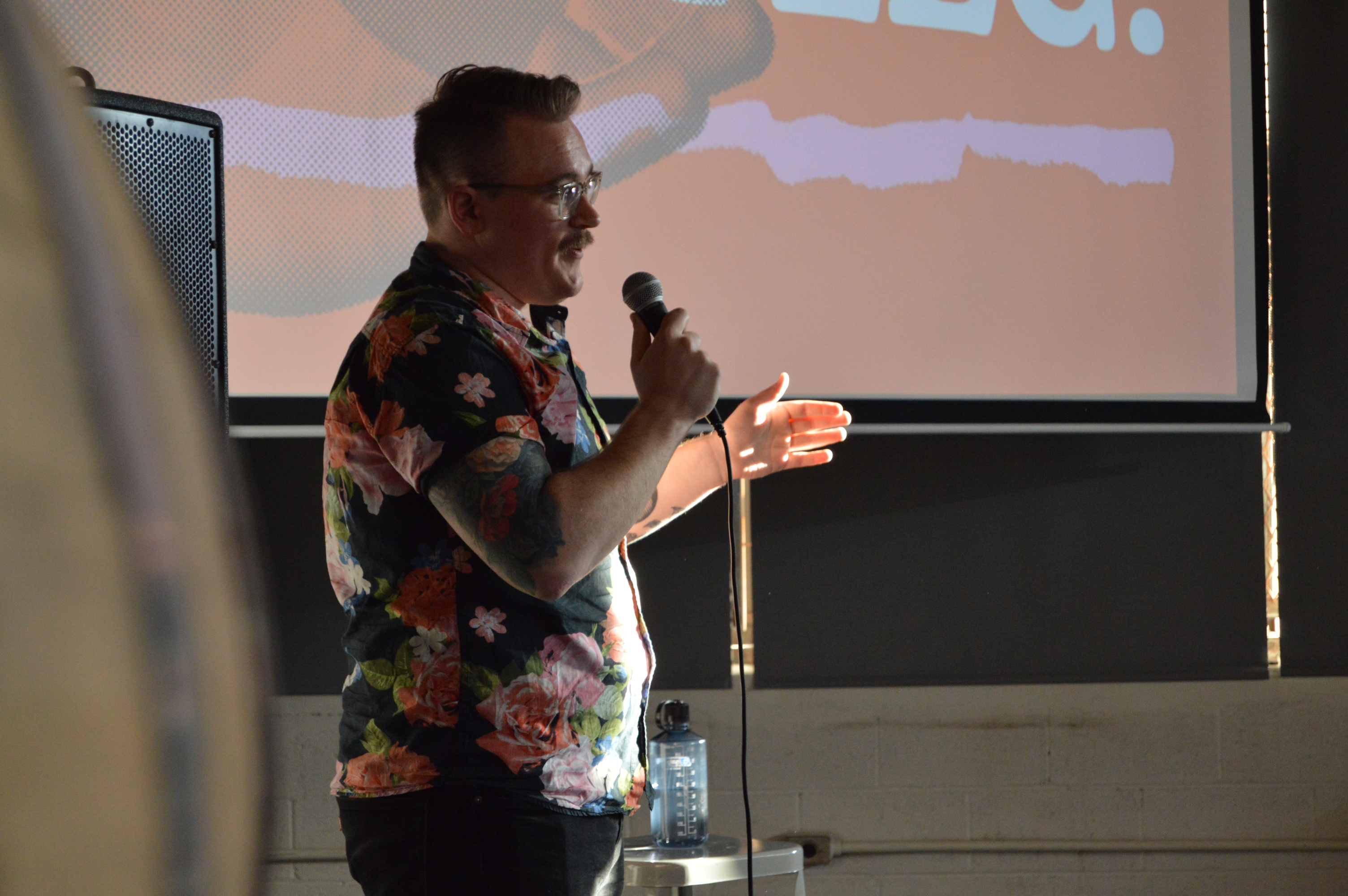 "After college, no one sets deadlines for you. You have to be setting them for yourself which takes a lot of time and you have to devote a lot of practice into it."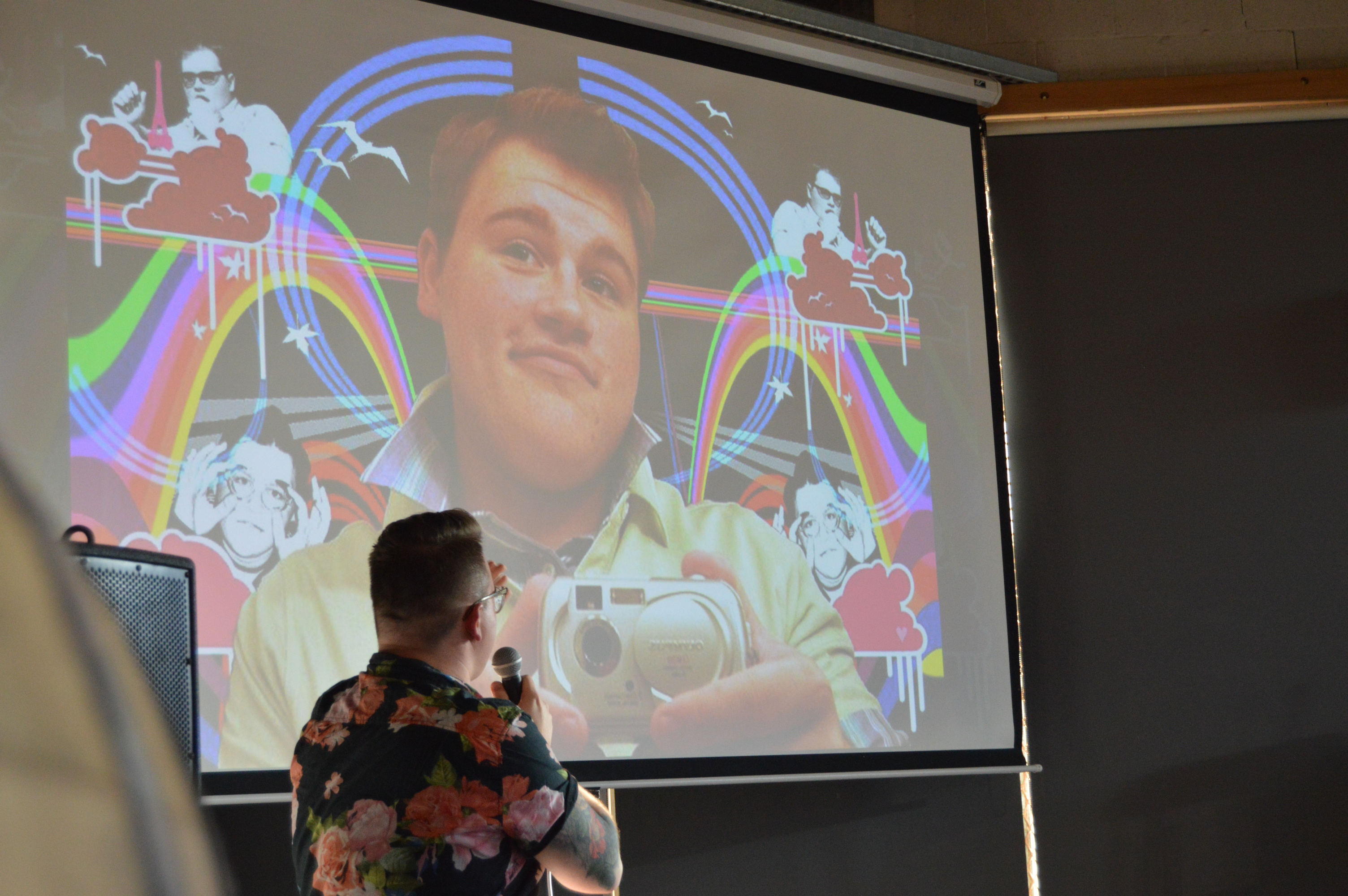 "If it's something that is going to take me a week, I set a deadline for two weeks, because there's nothing like the self-loathing that comes with missing your own deadlines."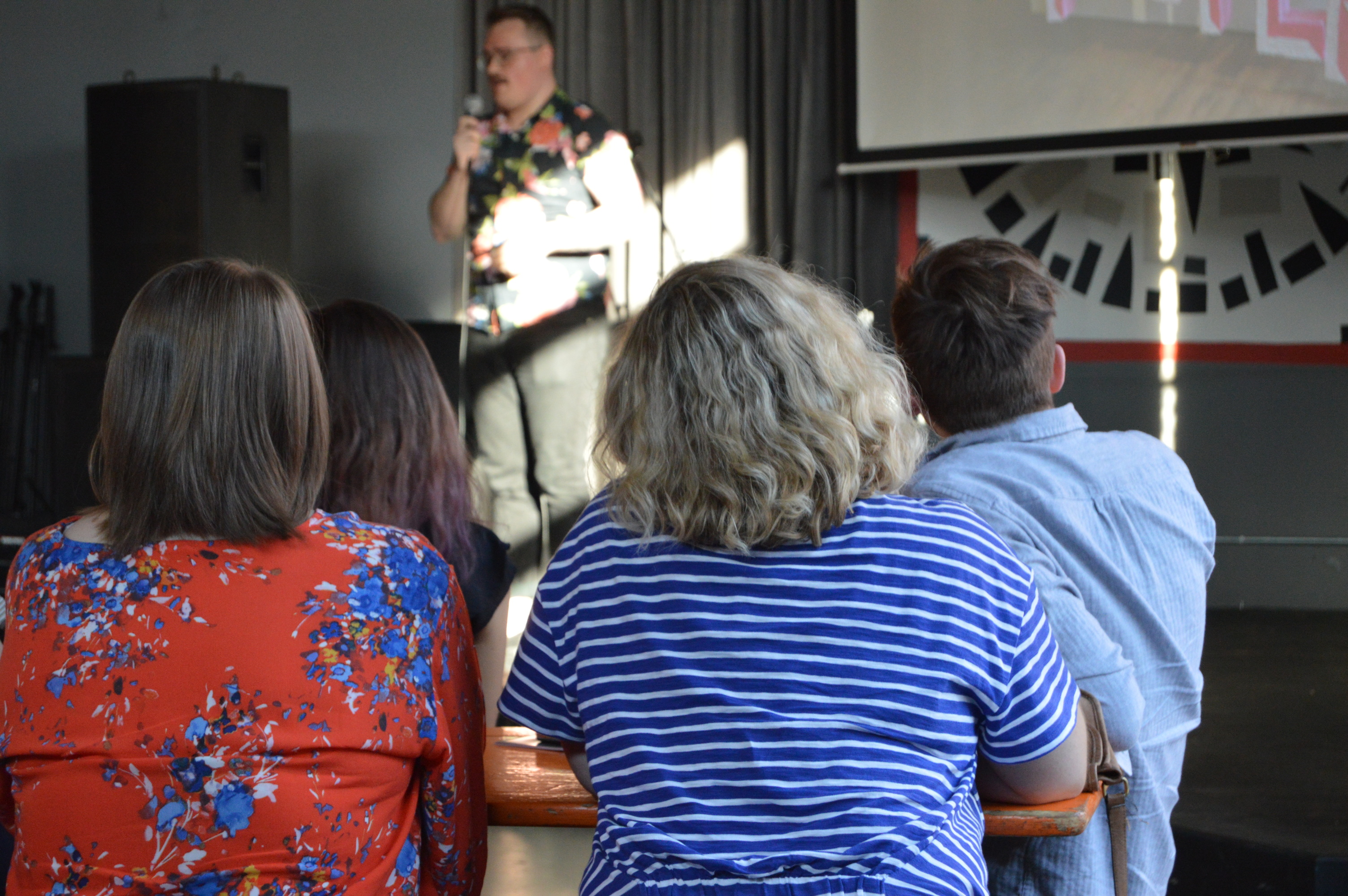 "Solo study time is important even for design."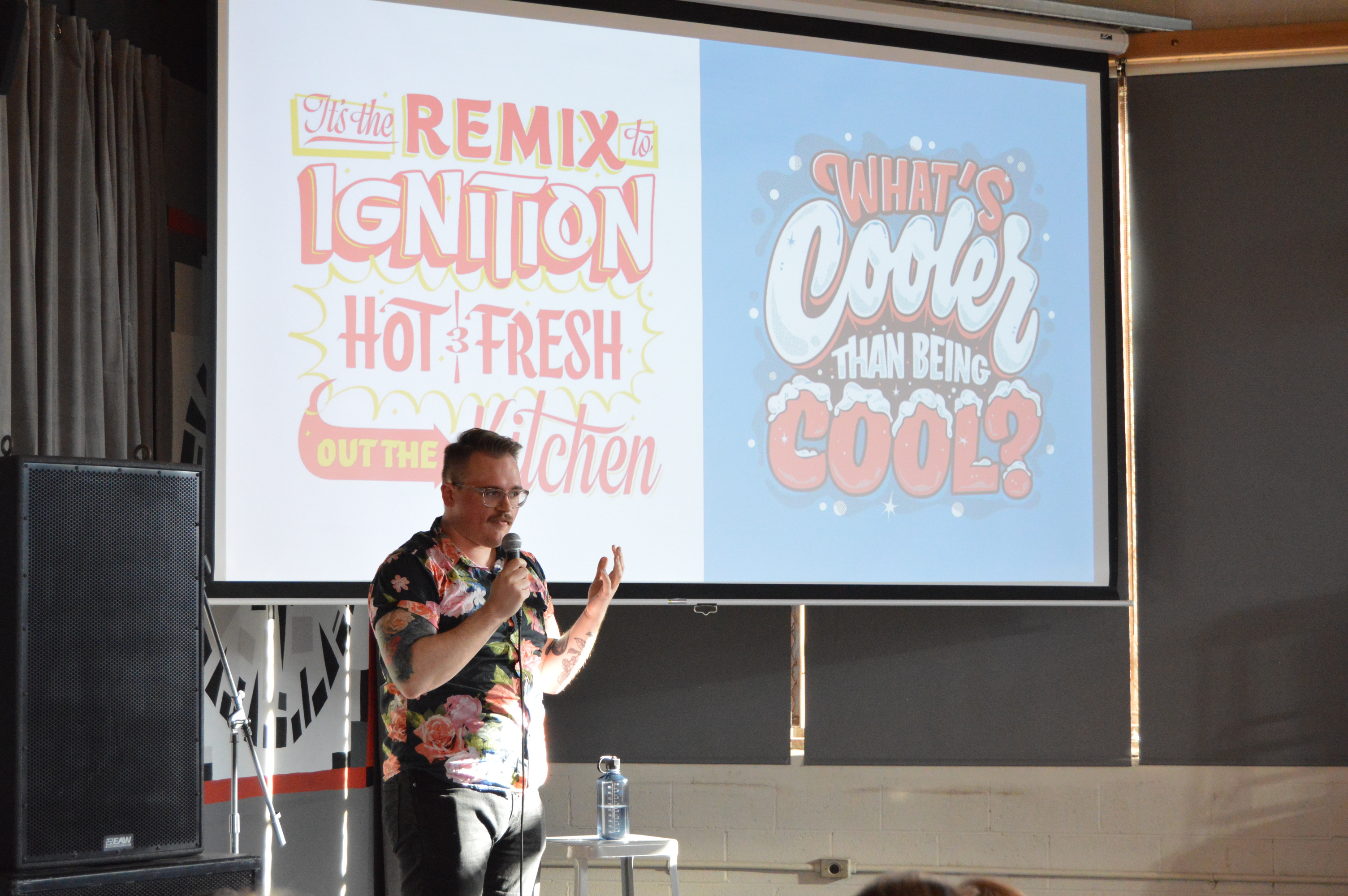 "Having a growth mindset means that you go into something with the idea that you are expecting to learn something. A fixed mindset means you go into something with all the set skills you need to do it."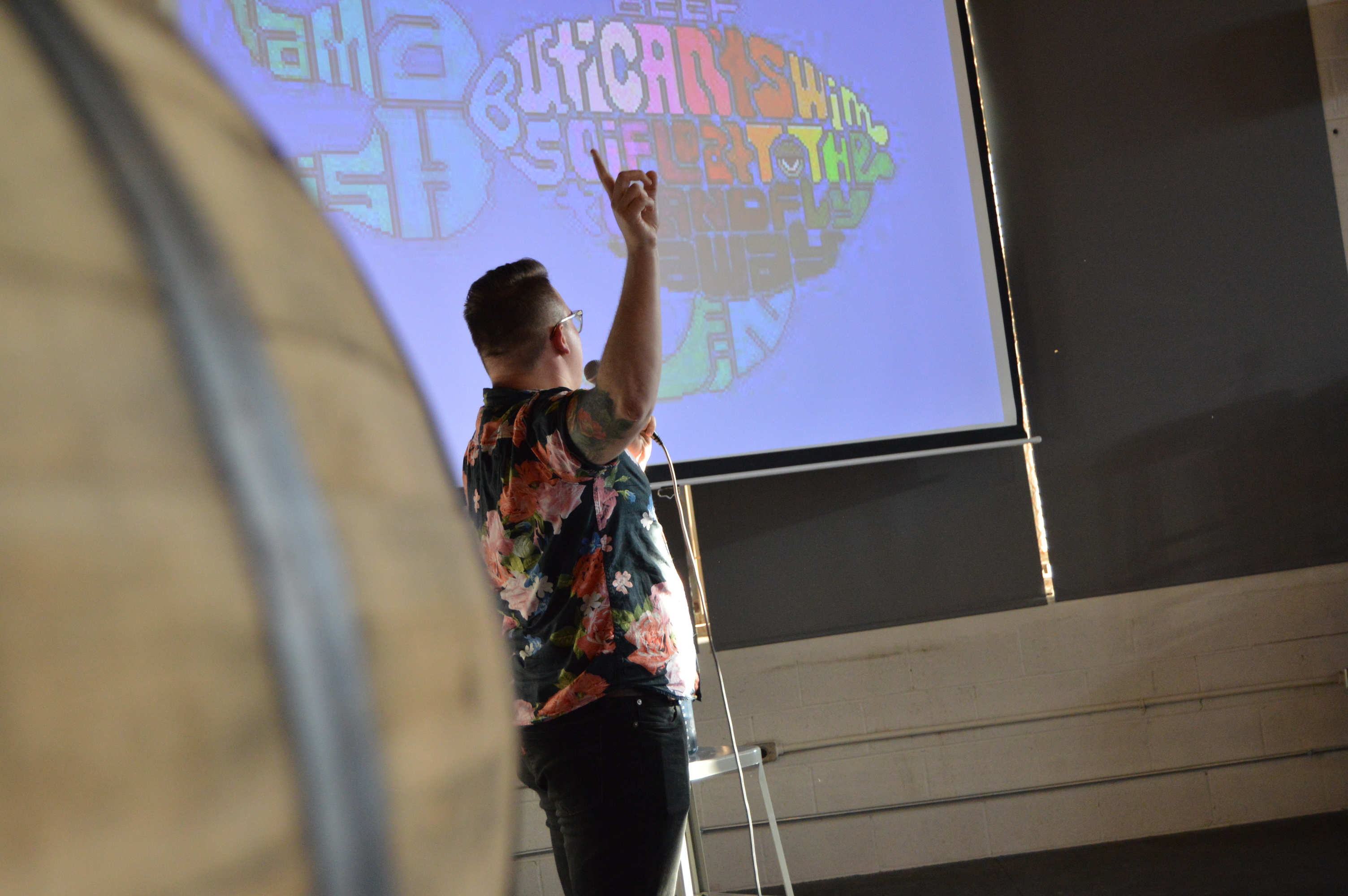 "The truth is there is always something to learn."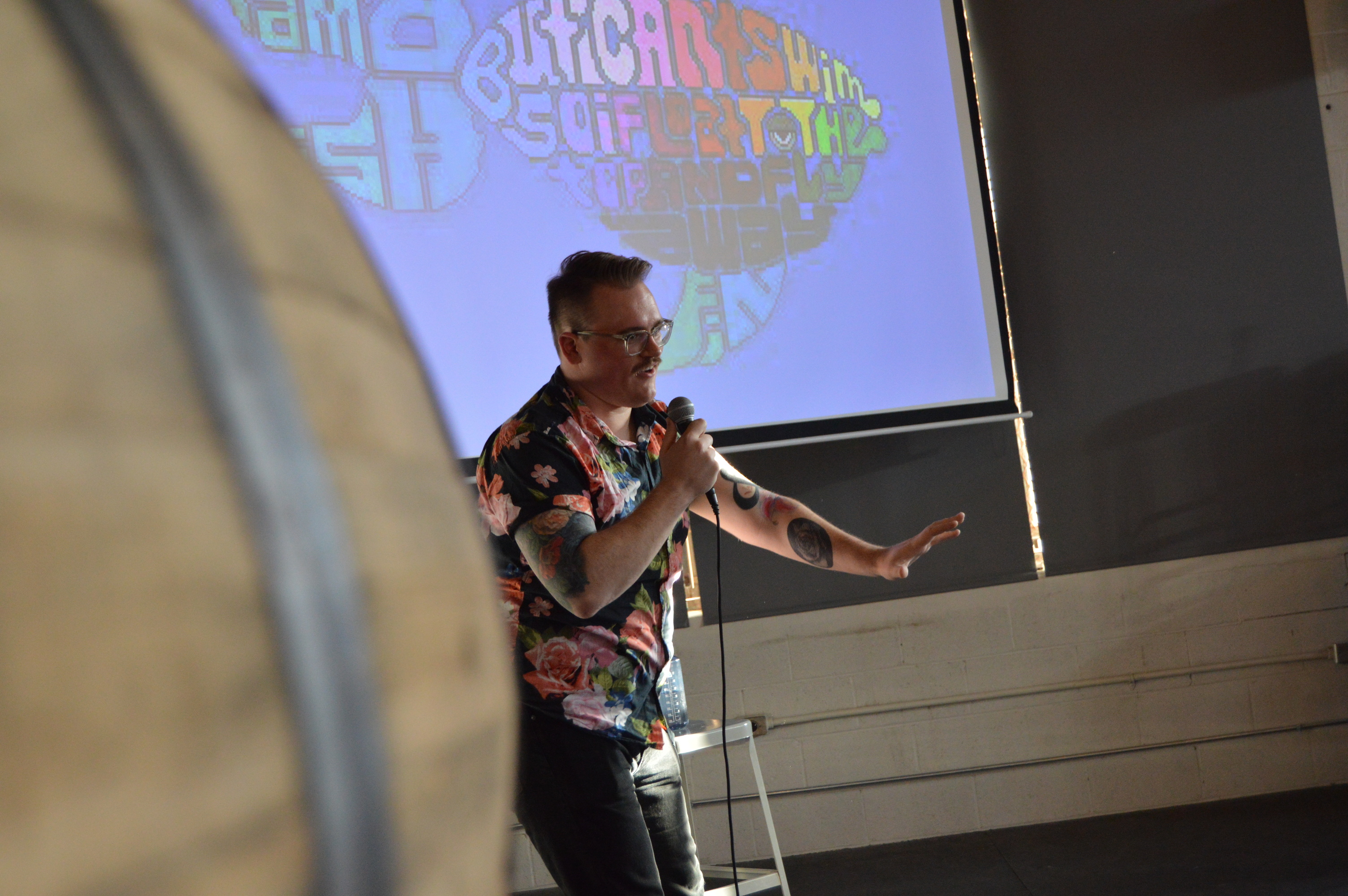 "Know that everyone else is still just figuring it out as they go."
"I'm always trying to diversify my skill set."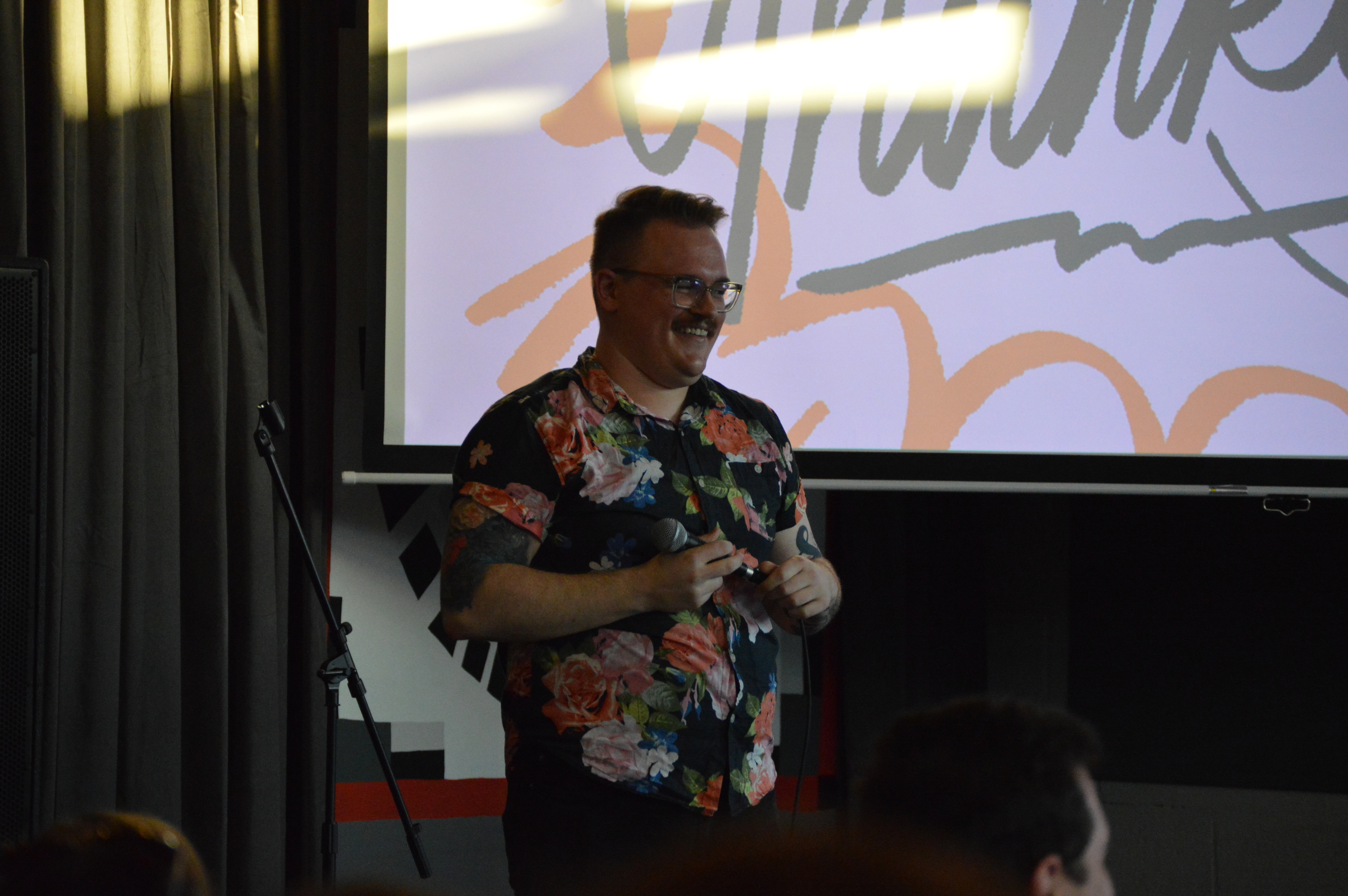 "It's okay if your core skills change over time. And it's okay if it takes a long time."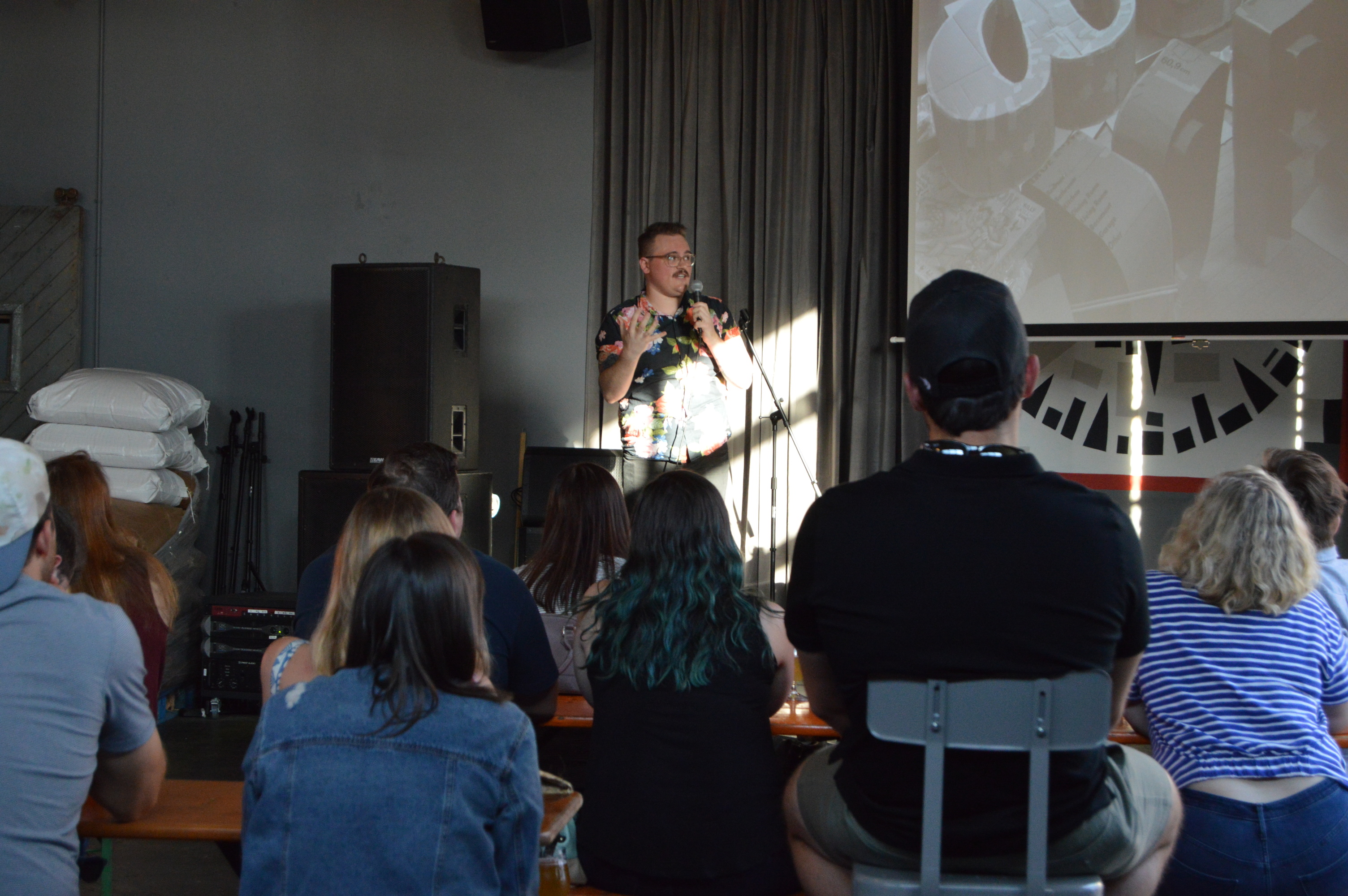 "Taking my work out of its usual medium helps me avoid burnout."
"Freelance is not glamorous. It can paint it up to be this really glamorous thing and it can be really ferocious and impressive, but it's a really gutter punk, dirty, filthy bitch most of the time. Which can be a good thing. I think scrappiness can be a really good thing."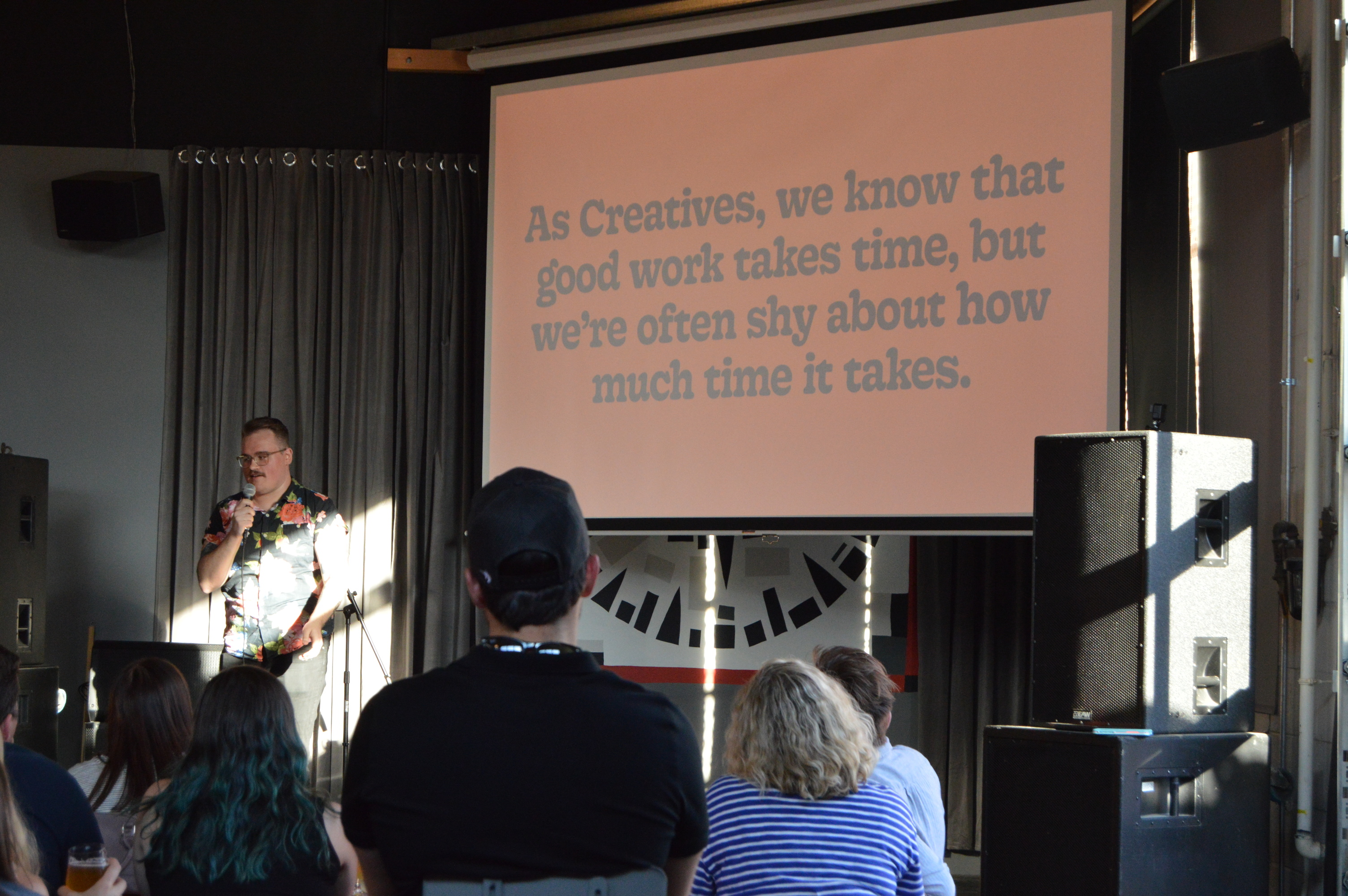 "Freelance is not the only way to be a successful and contributing designer."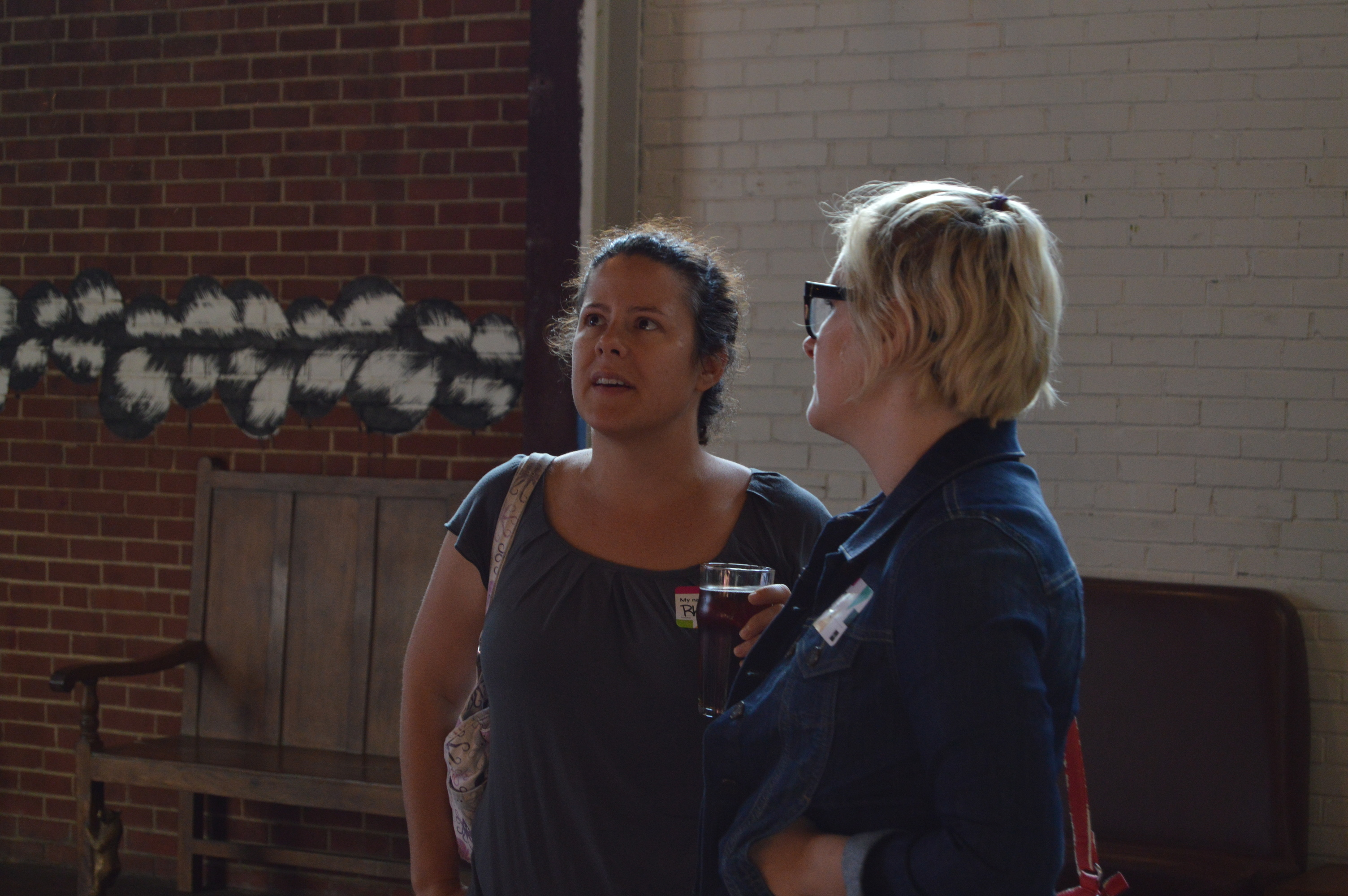 "There is so much to be learned from being part of a team."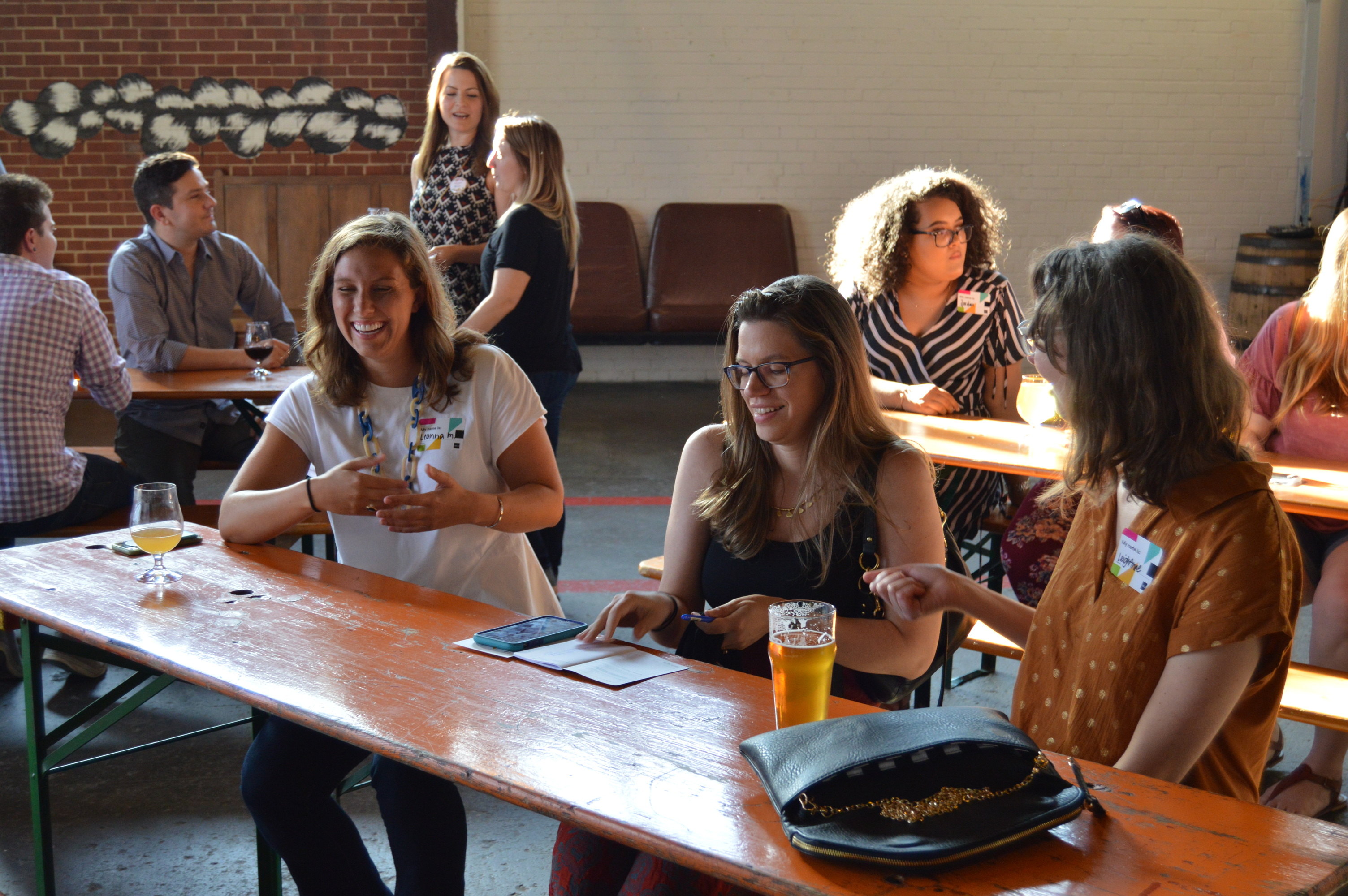 "I am always trying to expand my network outside of design."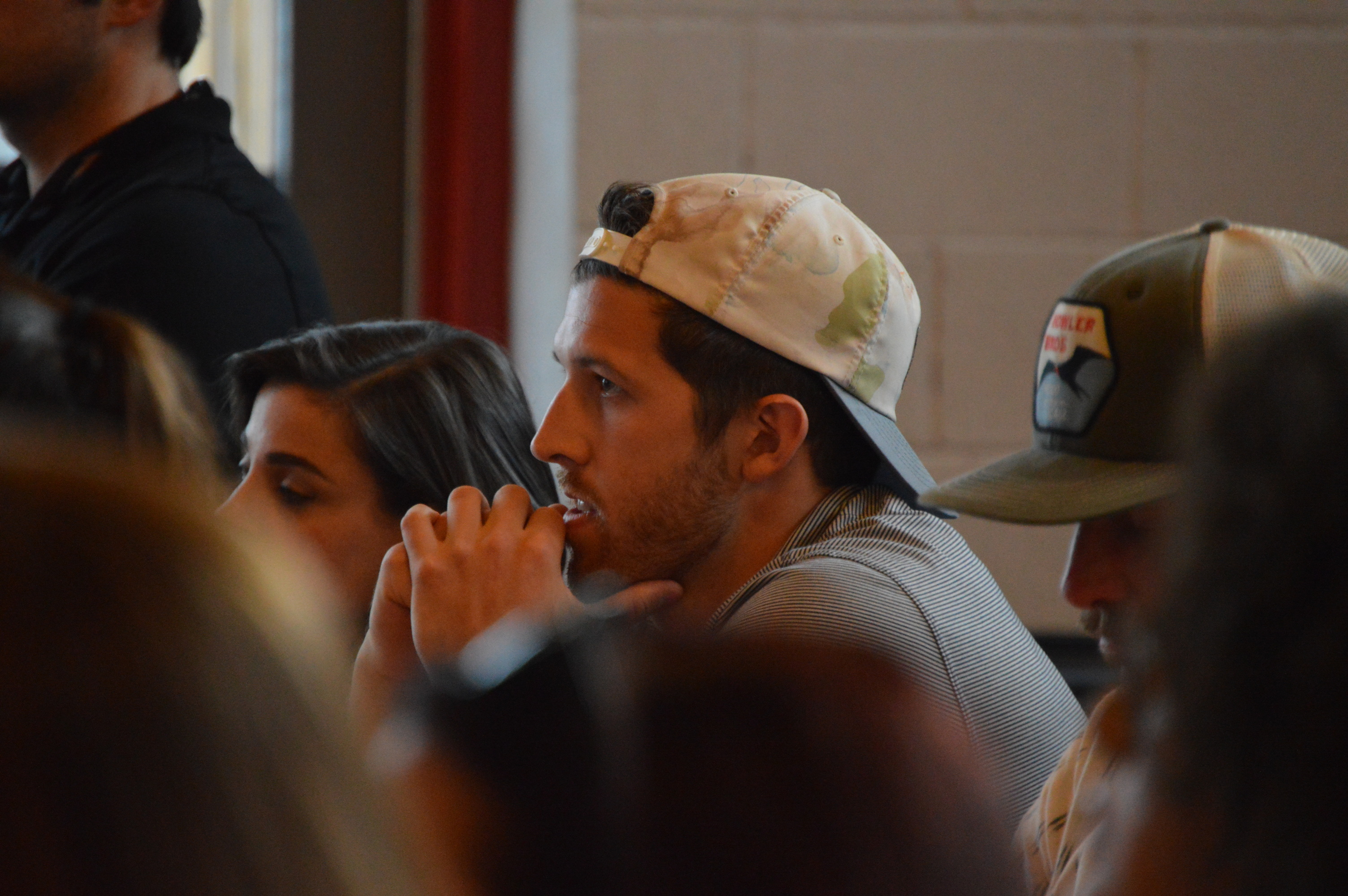 "Just putting yourself out there and going to events is really, really helpful."
---
Tips I wish I knew before going freelance:
Connect with humans-The more you can have meetings in person or hear someones voice on the other end of the line is extremely helpful.
Never send a bid over email- I want to make sure I am the right fit for them and they are the right fit for me. A lot of times companies are just scanning emails and going for the lowest bid. That's a reality for a lot of companies, but that's not how I want to operate.
I also try to present initial ideas in person whenever possible. They can tell you candidly if they like it.
Telling them right away that I'm kind of a weirdo is really helpful- Not everyone wants a gassy spice girl fan as their designer and that's okay.
Setting up a time to talk- it shows them that you're serious.
Get a contract for everything-In reality it's a really healthy thing to do. It sets up expectations for everyone that is involved.
Schedule the work- If I don't schedule the work I just go into a youtube hole and find all of the most emotional audition videos from The Voice when I'm trying to get work done, so I try to schedule to a day so I can make sure I stick to it.
You are your own marketing department- You've got to be the person that is putting your work out there.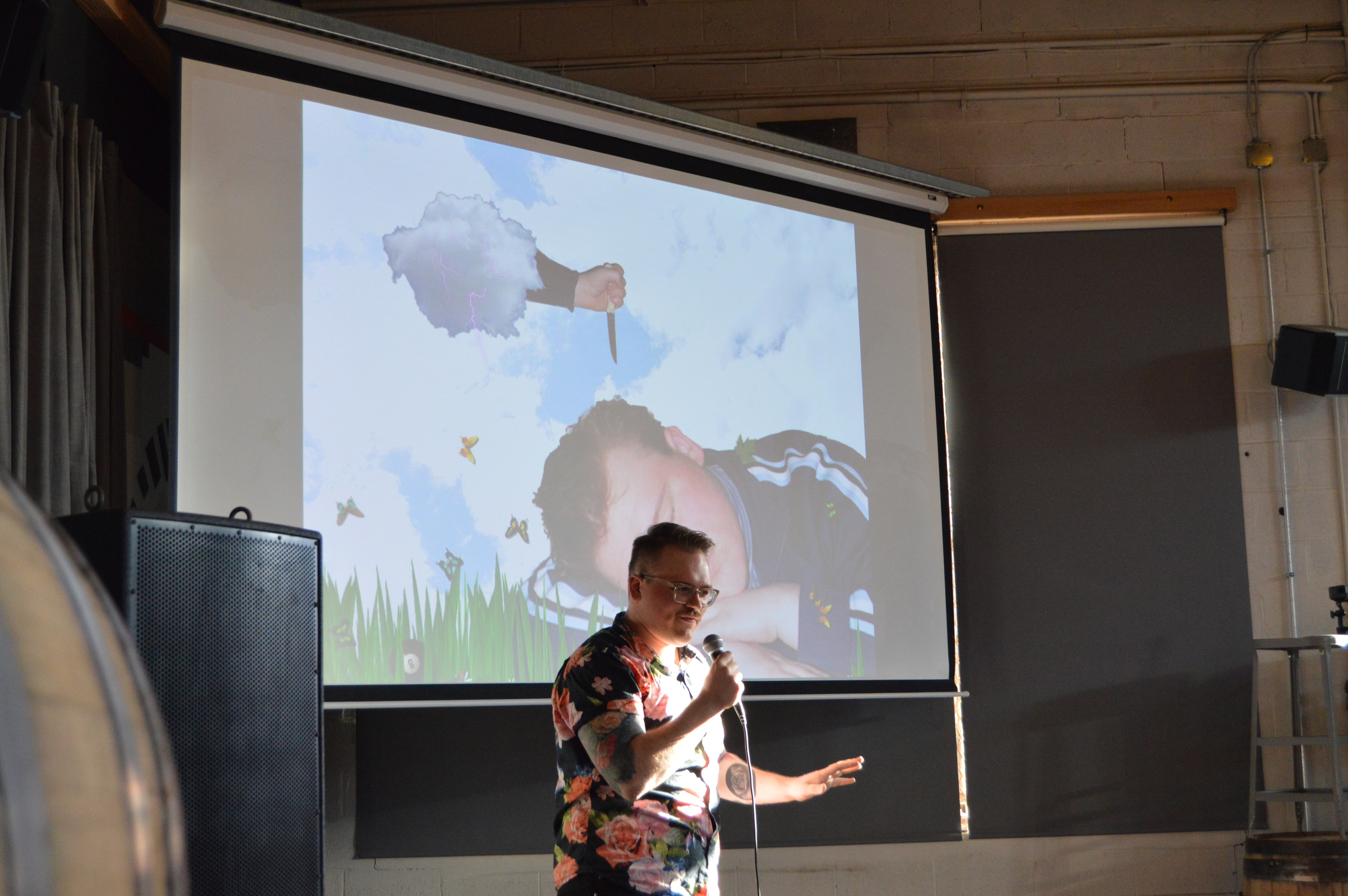 "You are hired for your perspective. Your perspective is either going to be right for something or it's not."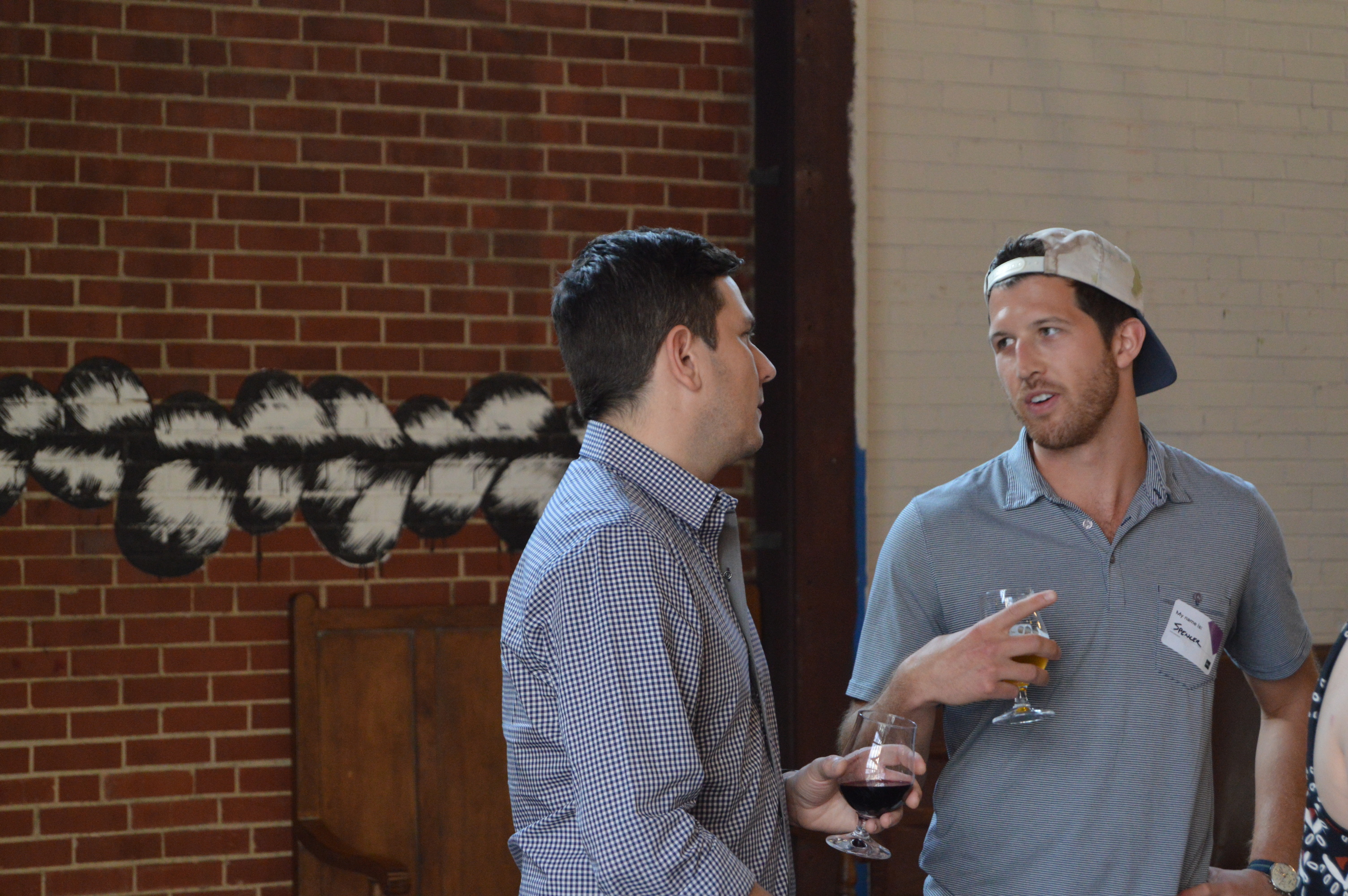 "It's our responsibility to explain our perspective."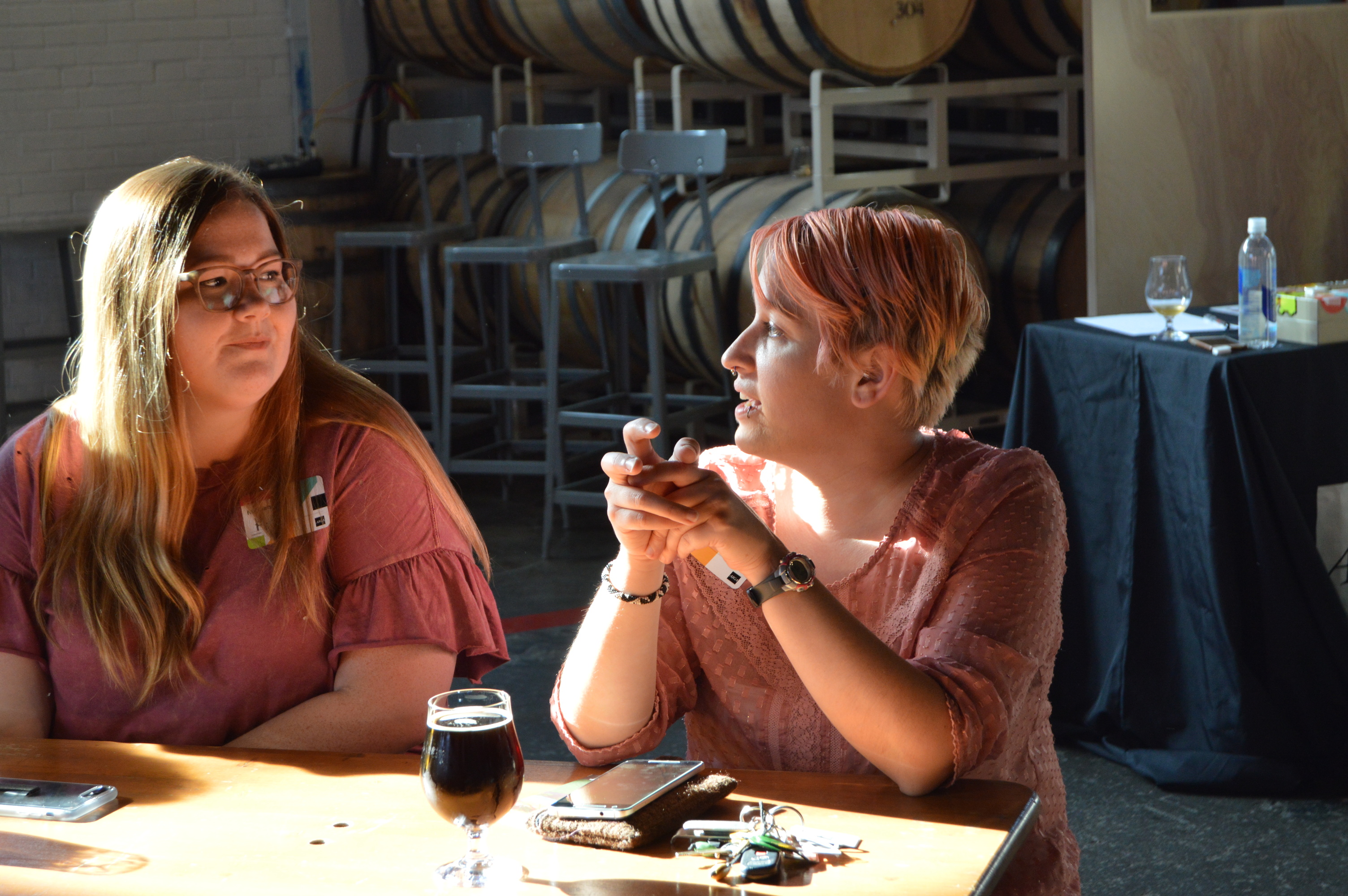 "No one likes a talented asshole. If my work isn't perfect, but I'm nice to work with, I stand more of a chance of getting rehired [or referred]."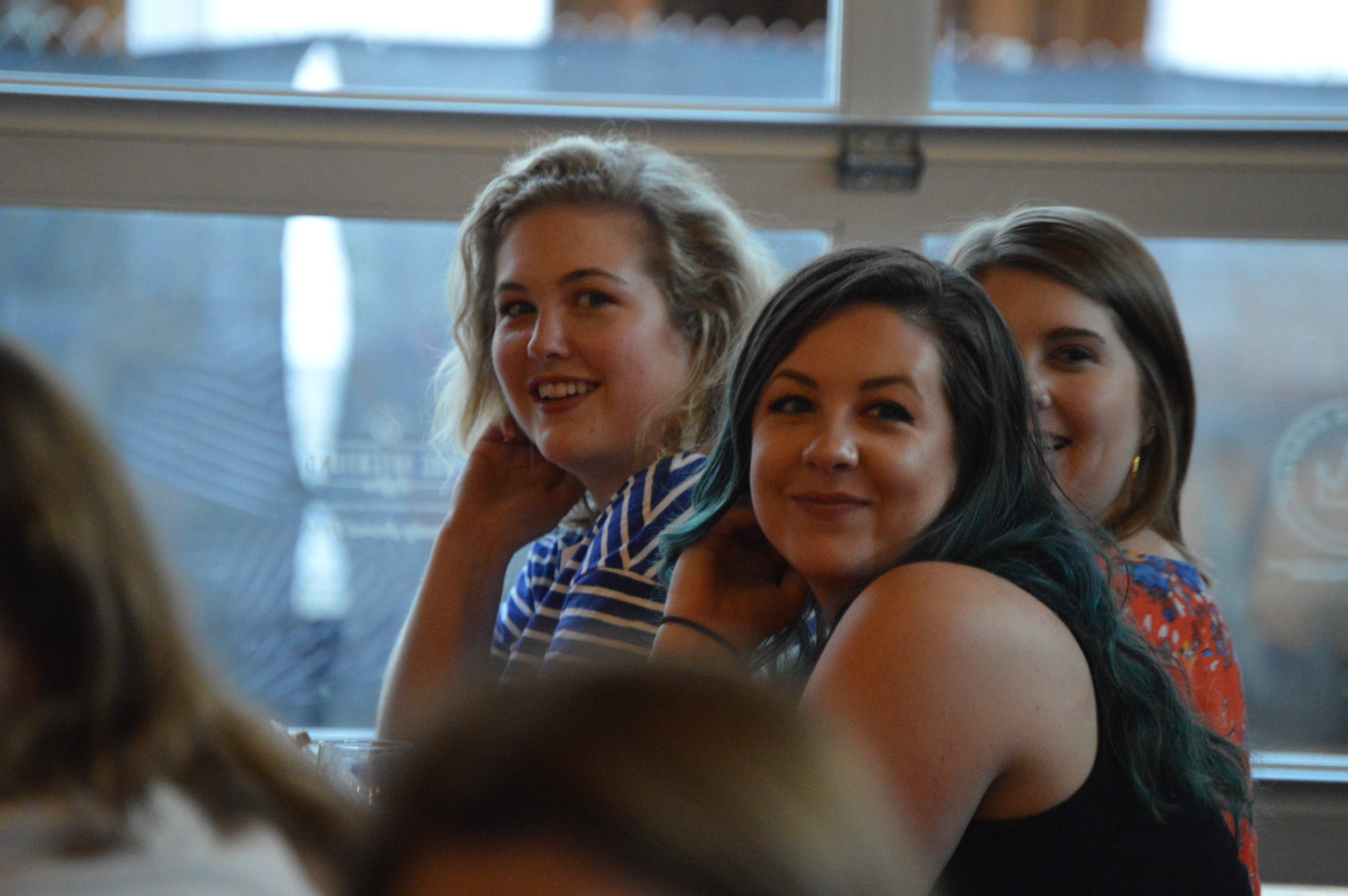 "Save up your money."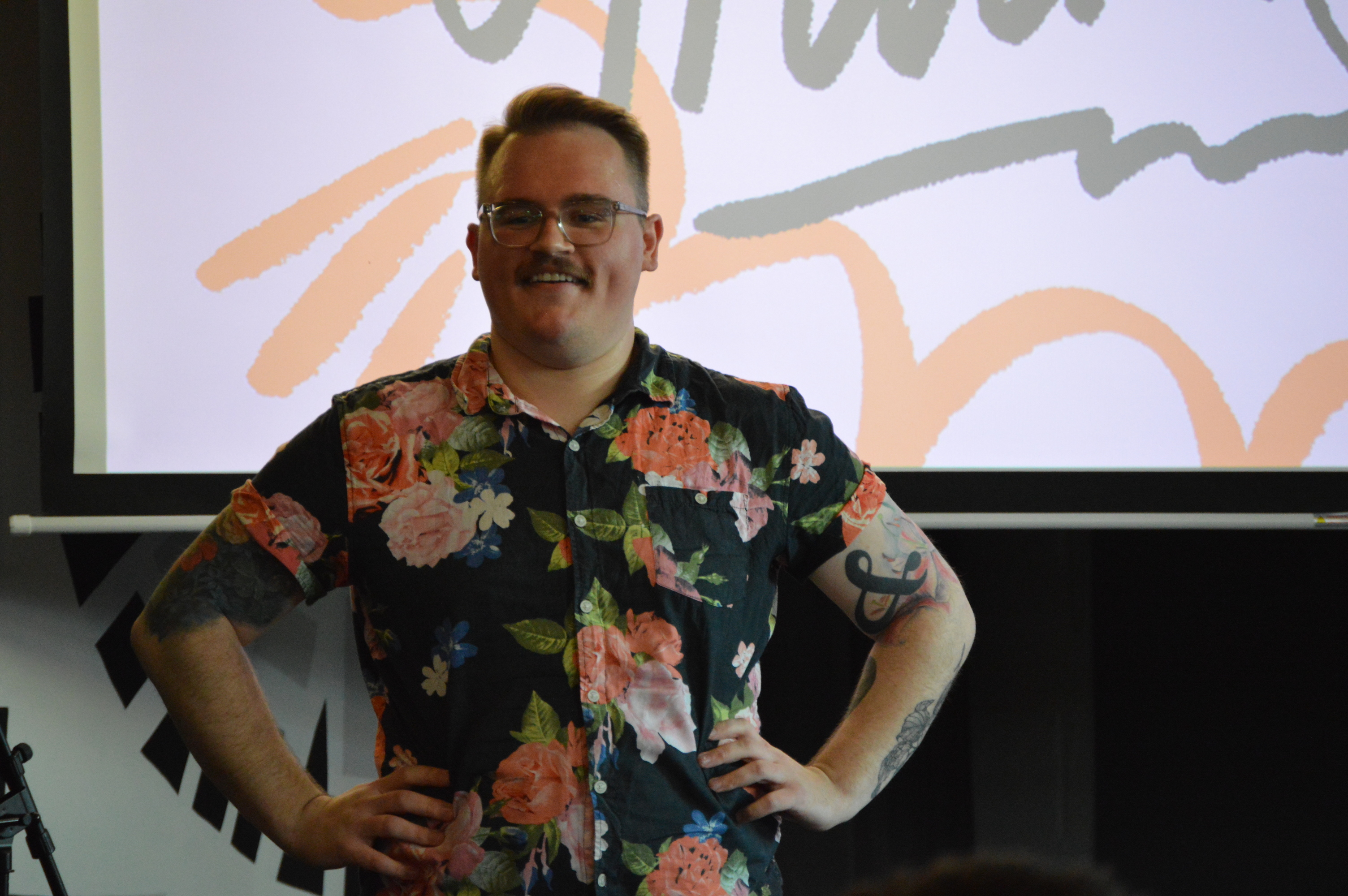 "What is your visual heritage? What work hooks you? Why did it hook you?"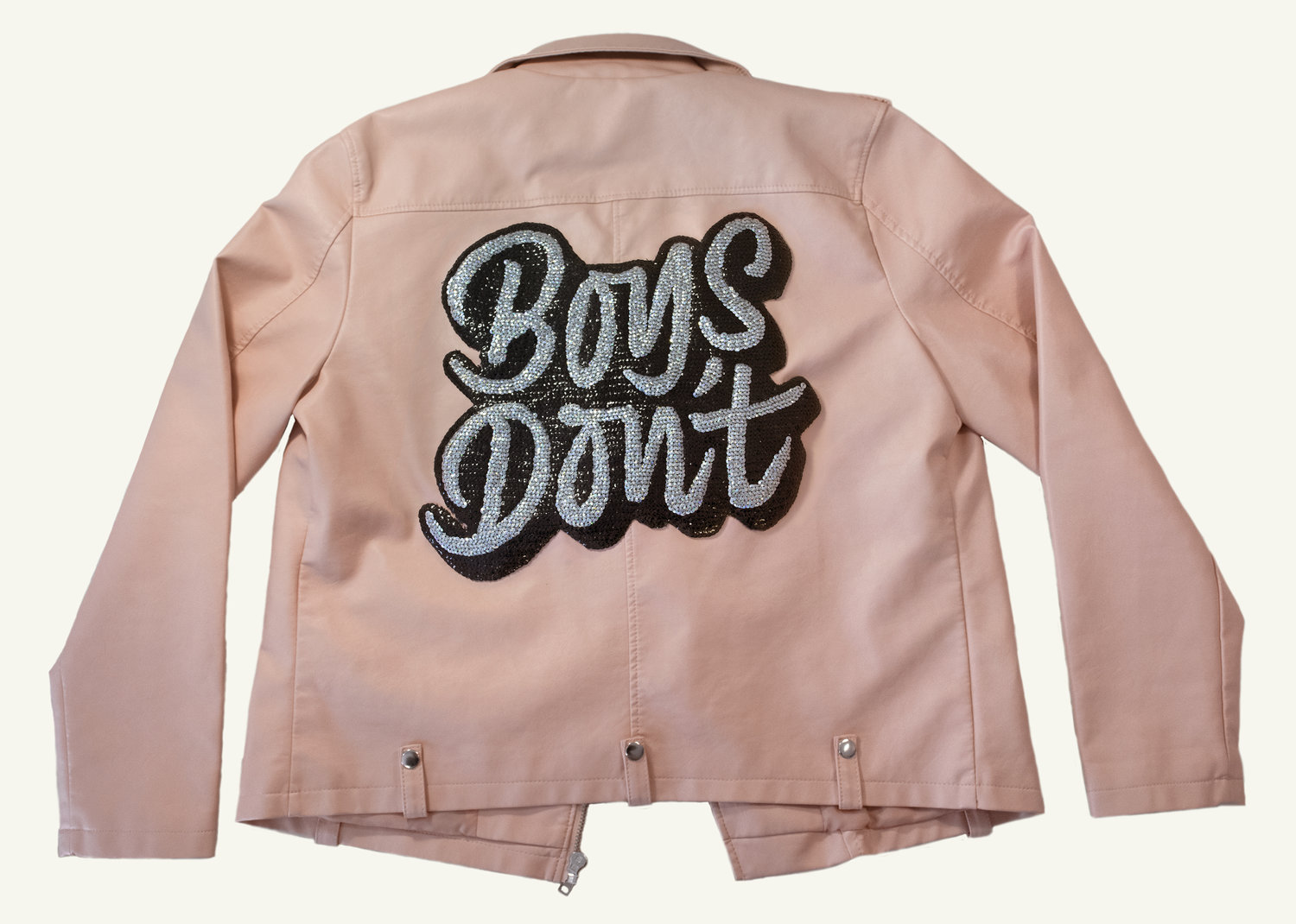 "I built a career out of things that boys don't do." (He had stitched every sequence to this Forever 21 jacket.)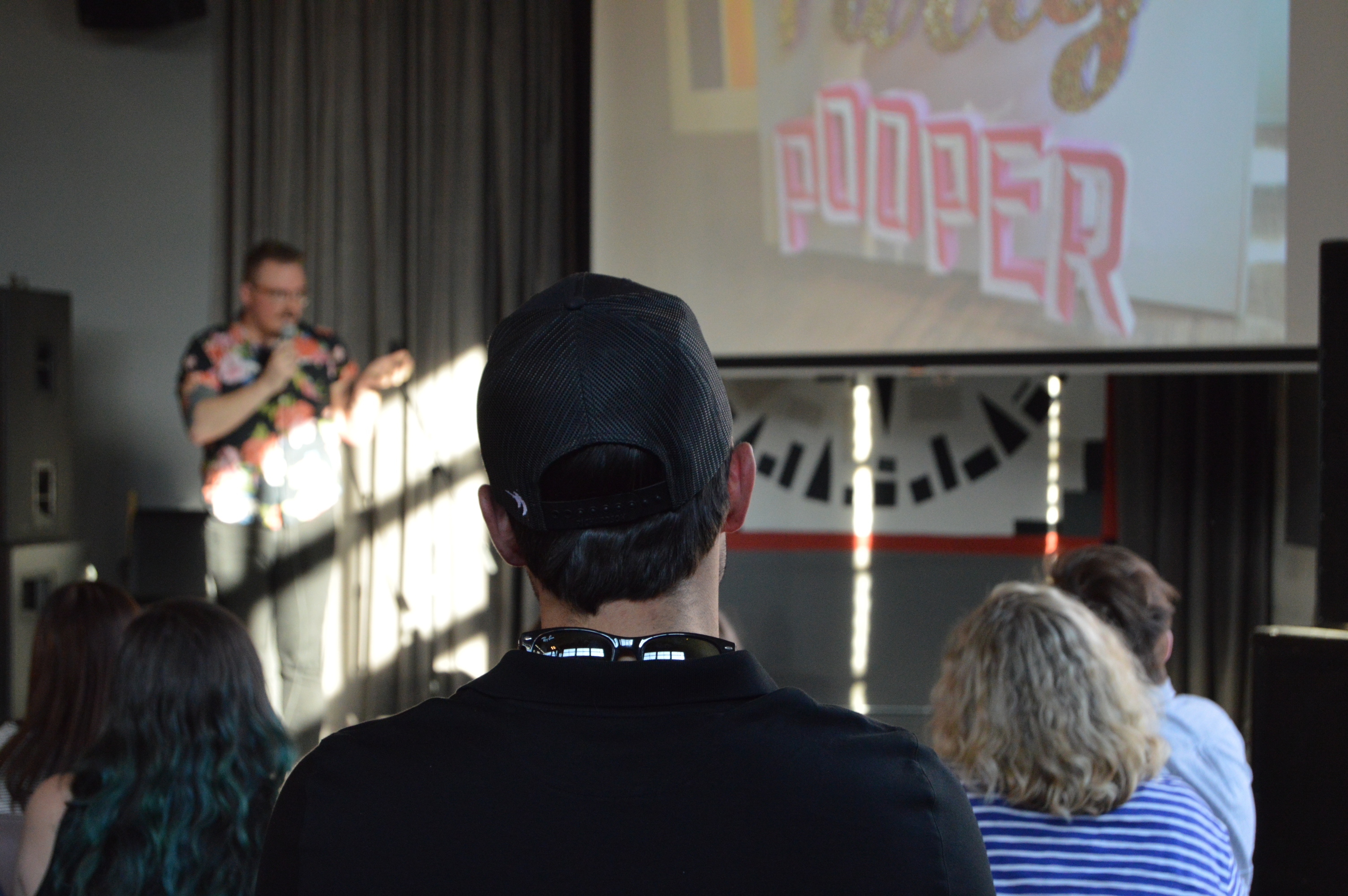 "I challenge you all to find a way to mentor and find a way to make the things that you struggled with easier for those who come after you. Volunteer in whatever way you can. When you can, donate work to a good cause."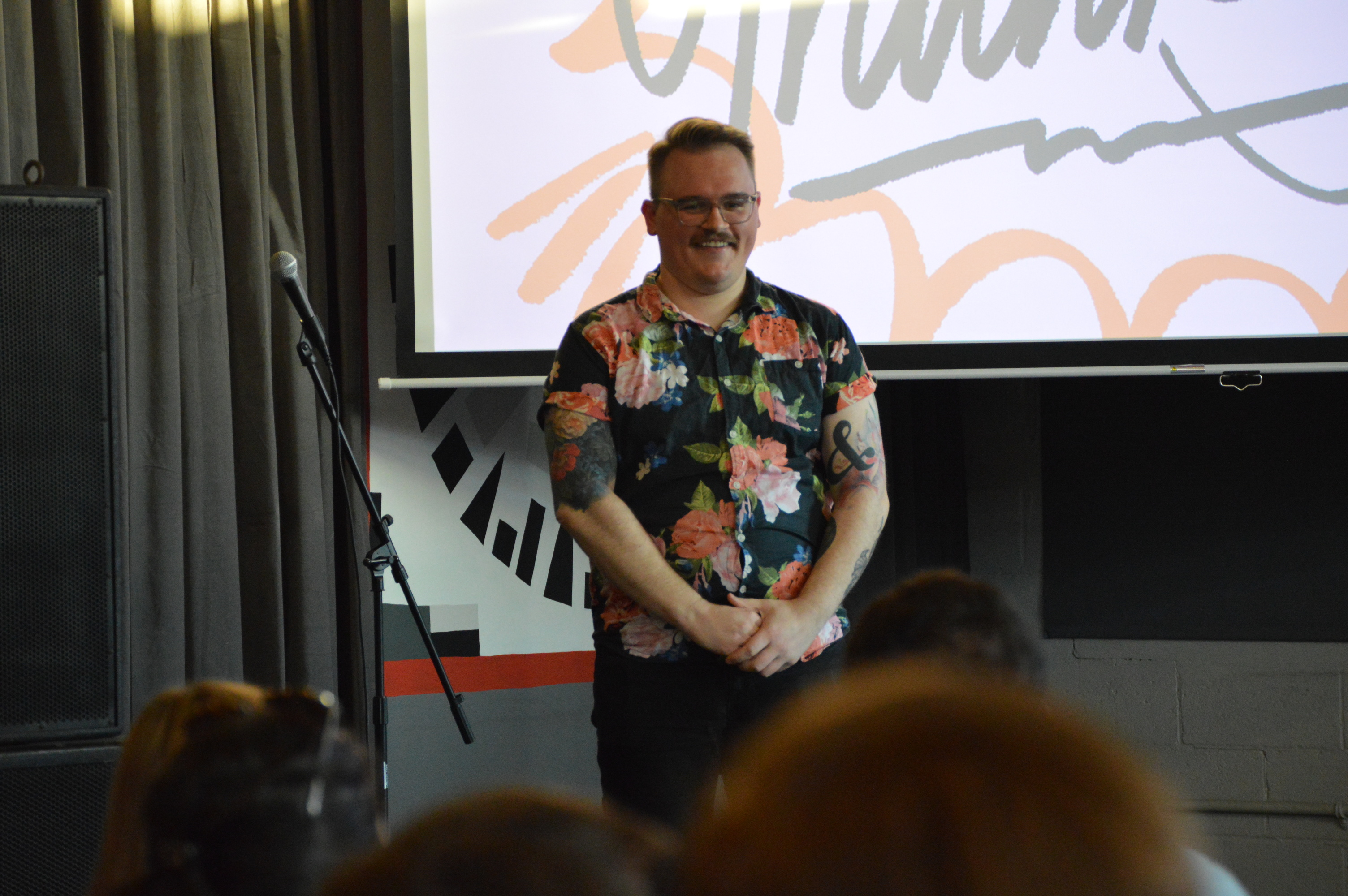 "I'll leave you with this– put some good into the world that goes beyond just pixels."
---
If you can't tell by the pictures we had a really good time. Kyle's one-liners were gold…every single time. On top of all that, we also all walked out with "Wannabe" by the Spice Girls stuck in our heads, because it was impossible not to.
So, Kyle, we can't thank you enough for gracing us with presence and for blessing our ears with your take on "The Long Game".  And as always, we can end an event recap without a shout-out to Metrographics and The Creative Group for making events like this possible.