Picture this: it's a dark and rainy Thursday night when nearly seventy eager individuals assemble in the front meeting space of Union. The moment she is announced, a hush falls over the room. Courtney Rowson has travelled from Charleston, South Carolina, a three-plus hour drive, and all attendees are waiting with anticipation to hear the nuggets of wisdom she just might share.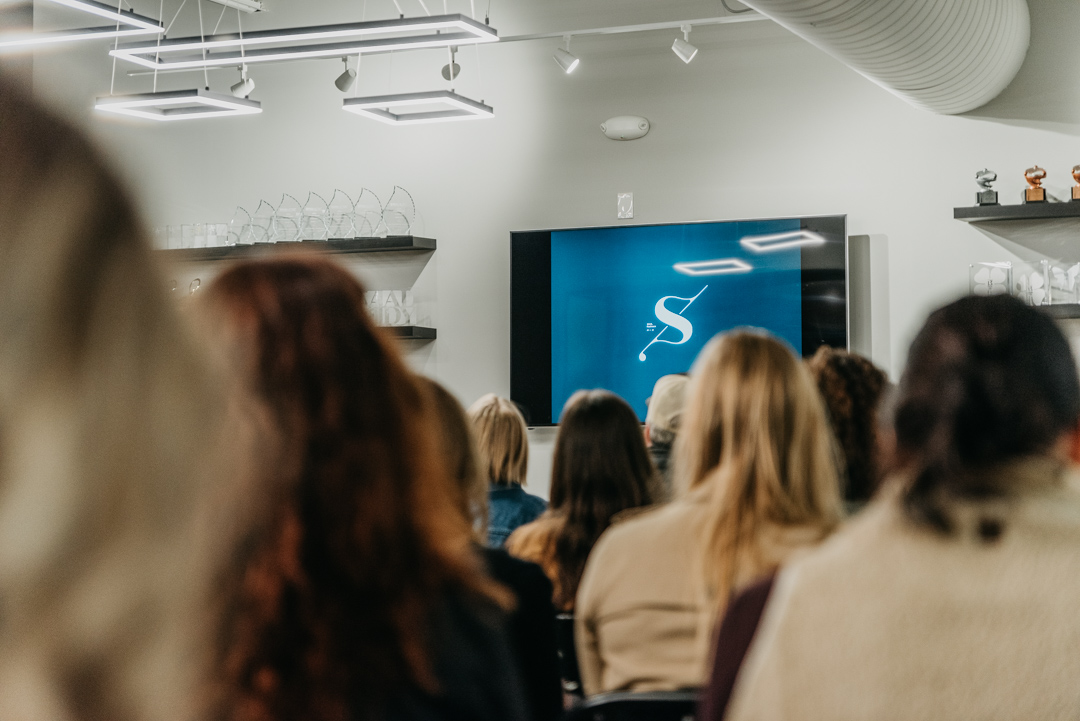 Stitch Design Co. was started ten years ago, a partnership between two geniuses named Amy Pastre and Courtney Rowson. In ten years, the team has grown from two partners to a full team of eleven, all nestled in a history-meets-modern-architecture studio in downtown Charleston.
"We at Stitch Design Co. believe that imperfect balance can sometimes create harmony," Rowson relays to the crowd.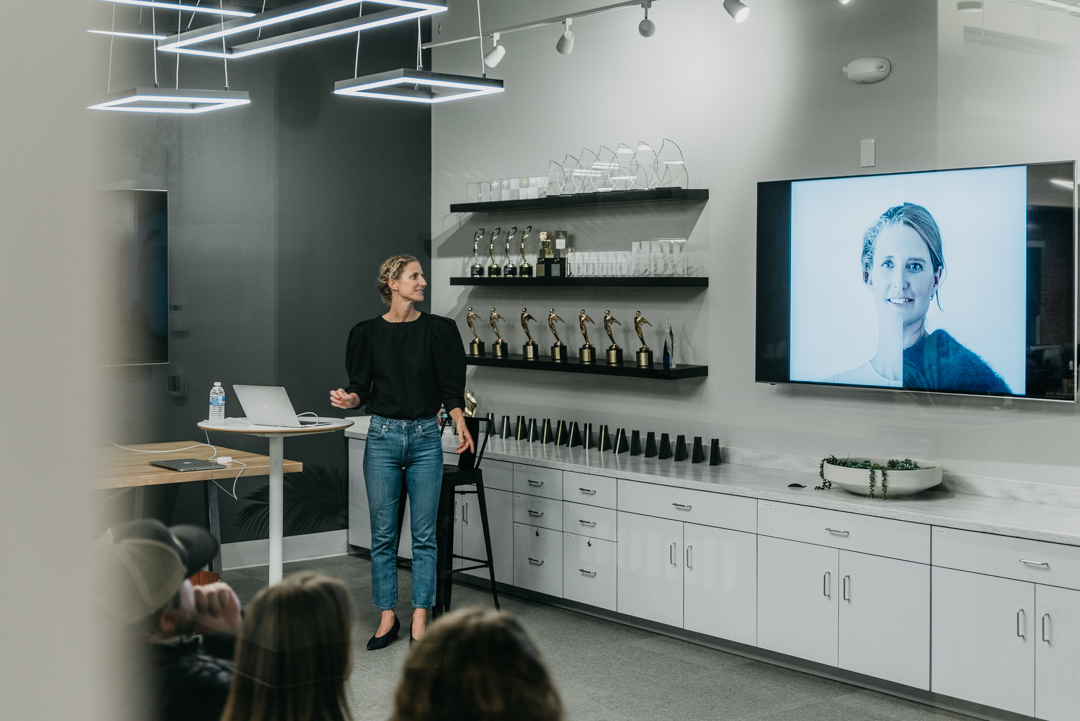 Symmetry and balance are themes that run deep within both in their business and their client work. Collaboration is the heart of their business – no one piece of work throughout their entire portfolio is reflective of just one individual. Rather, many hands have touched their work to bring about a perfect final product.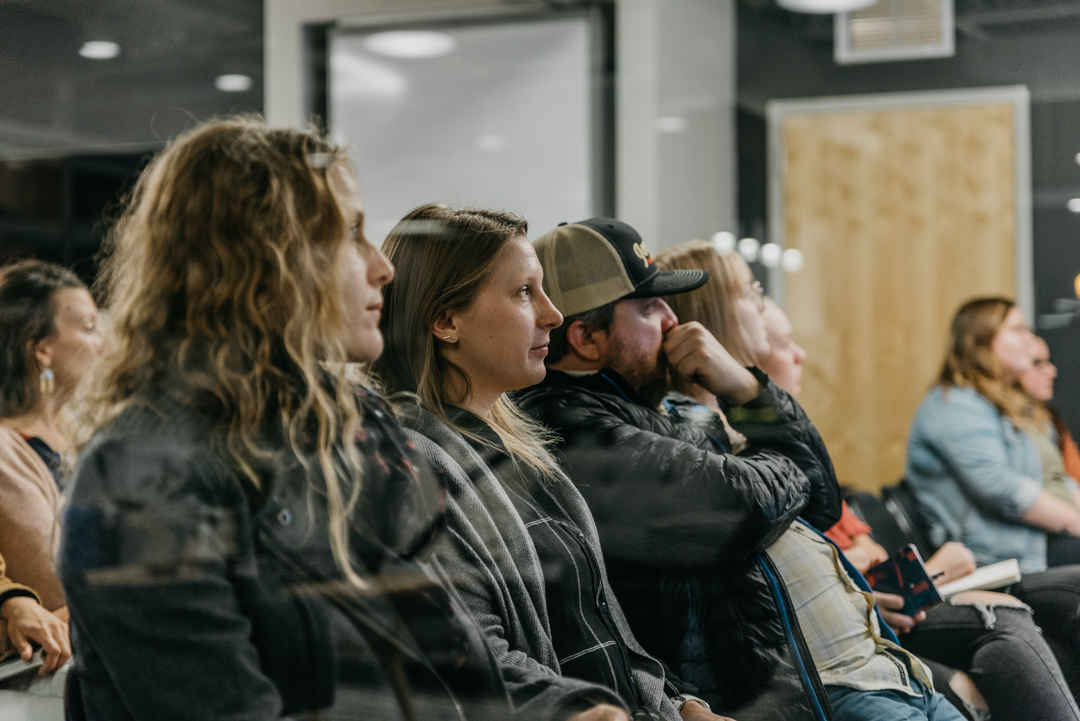 Symmetry is a heavy theme that Rowson and Pastre are examining as they approach their ten-year anniversary. The two vowed to create a business that operates solely on the principle that they make all decisions together as one so that there is a seamless transfer from one project to the next without controversy and unrest. The pair have launched Stitch Design Co. with collaboration resting as the pillar of a healthy business model.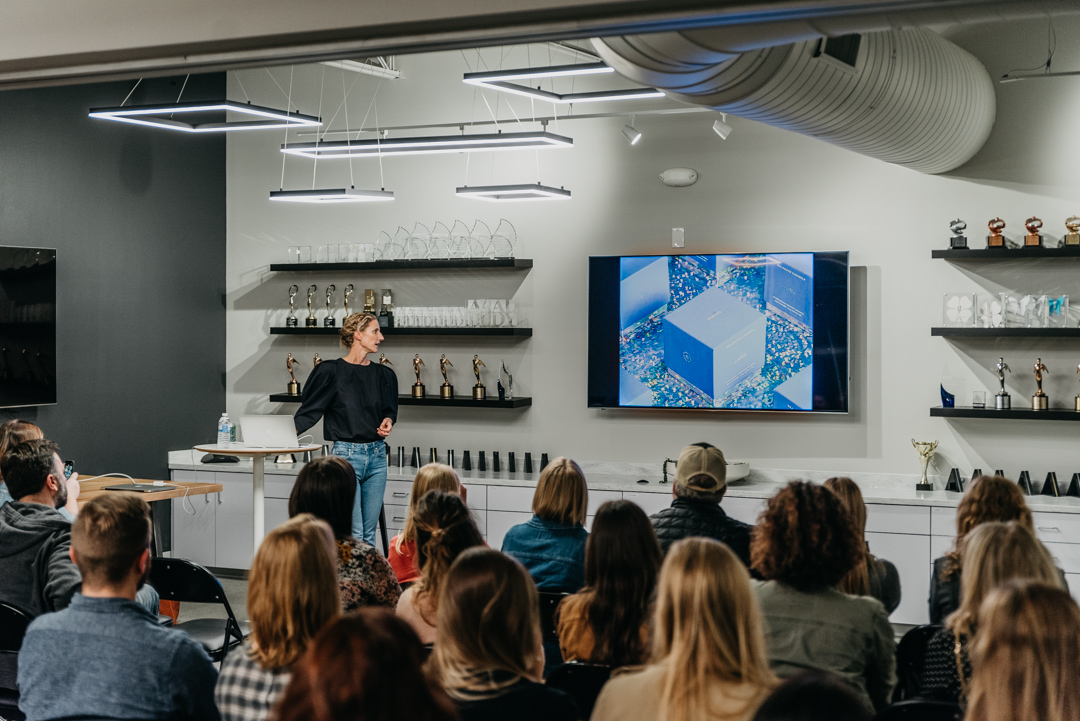 Yet with collaboration comes with the need to listen–to your clients, to your teammates, to your gut instincts. A few years ago, Stitch Design Co. rebranded their business as SDCO & Partners, a nod to the collaborative nature of the organization with their clientele. "Our clients are our partners, our collaborators in every project we embark on together. There is no one side that is the boss and another that is the worker. Together we create a vision that comes to life." Rowson discloses.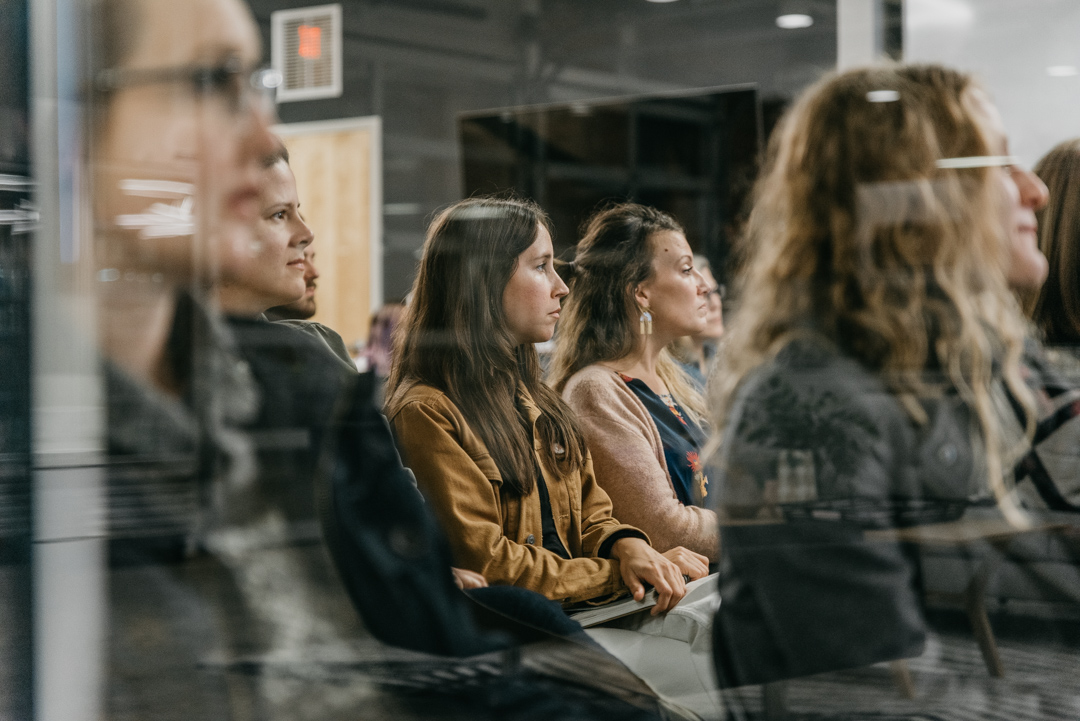 Other tidbits of wisdom she sprinkled during our time together included (but is not limited to)….

Remembering that small allows for experimentation – remember this when growing your business or team.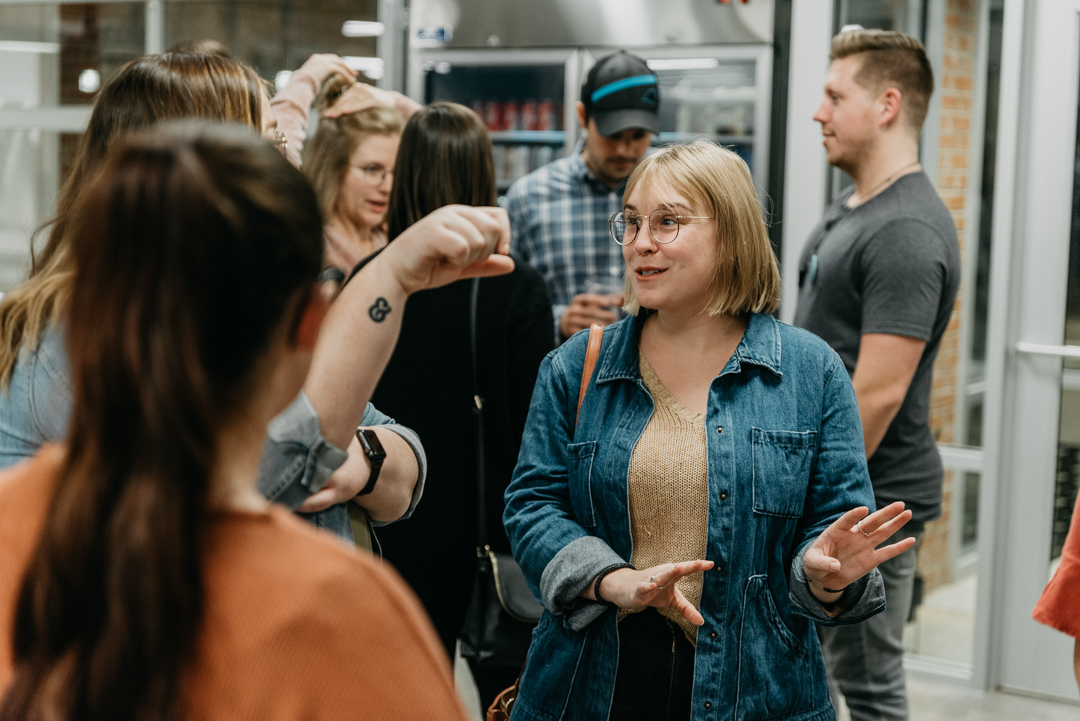 Study the past to inform the future.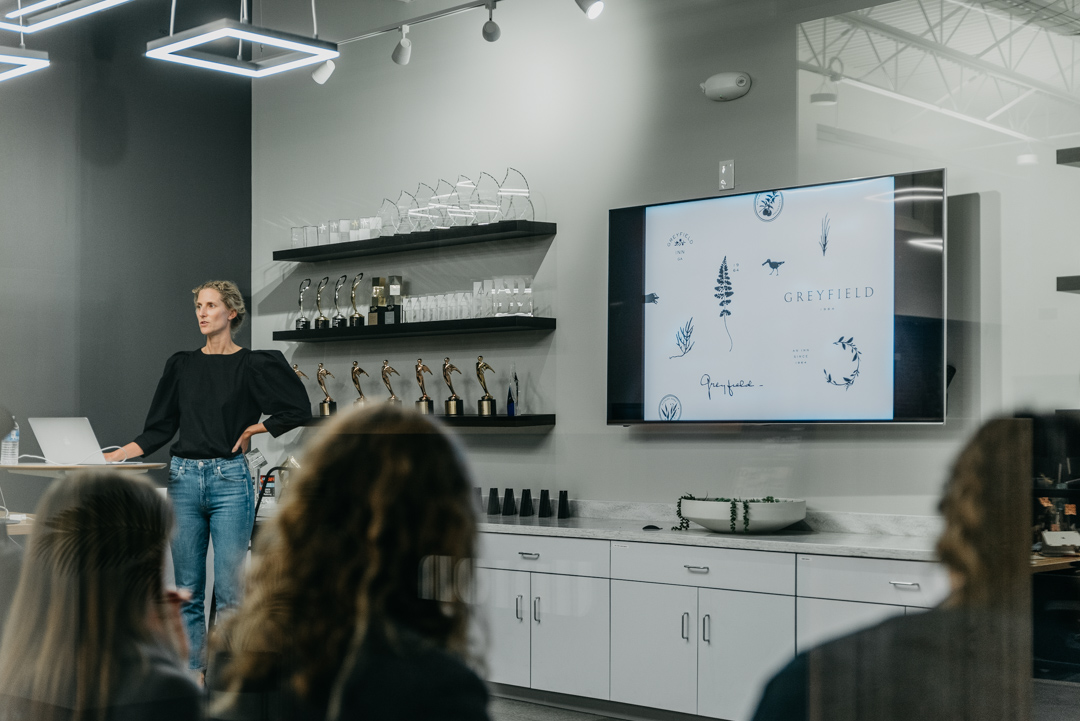 There is a beautiful balance in masculine and feminine energy – supplement one or the other to create neutrality in design spaces.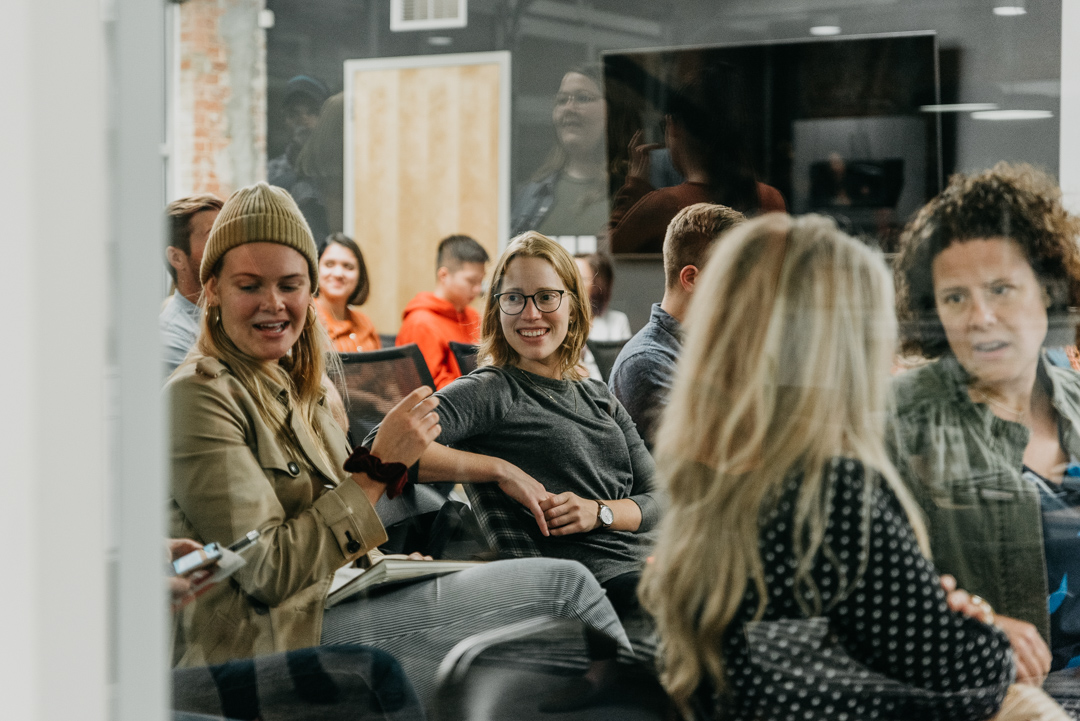 Limitations can create new opportunities so be ready to jump outside of the box!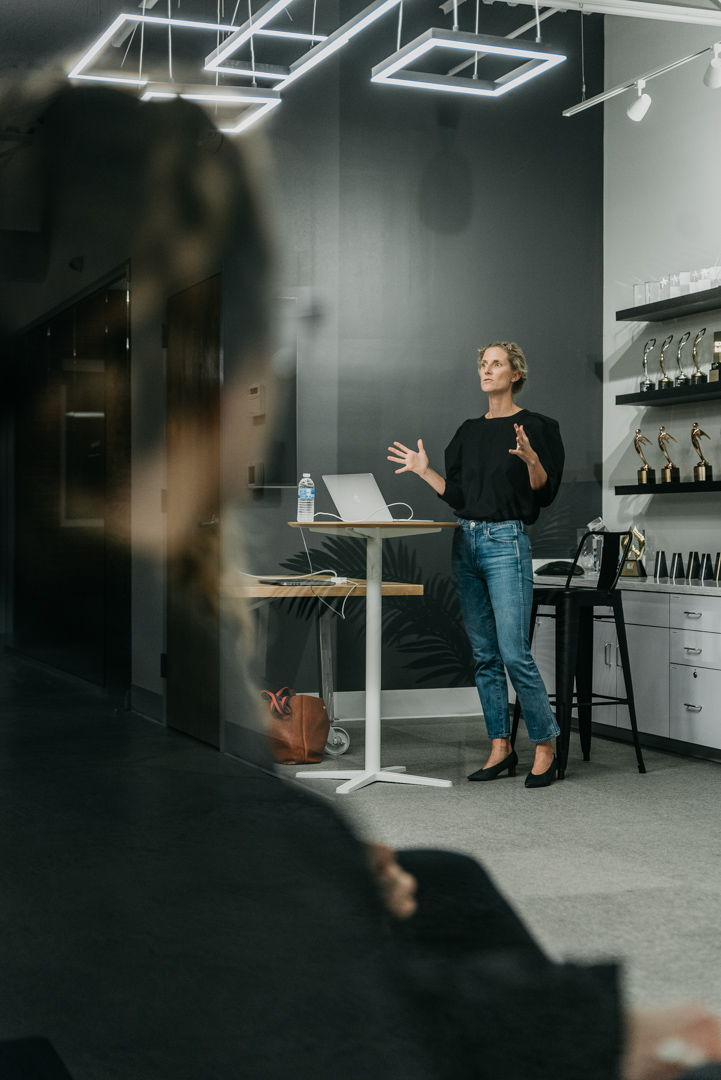 Order plus innovation equals full potential.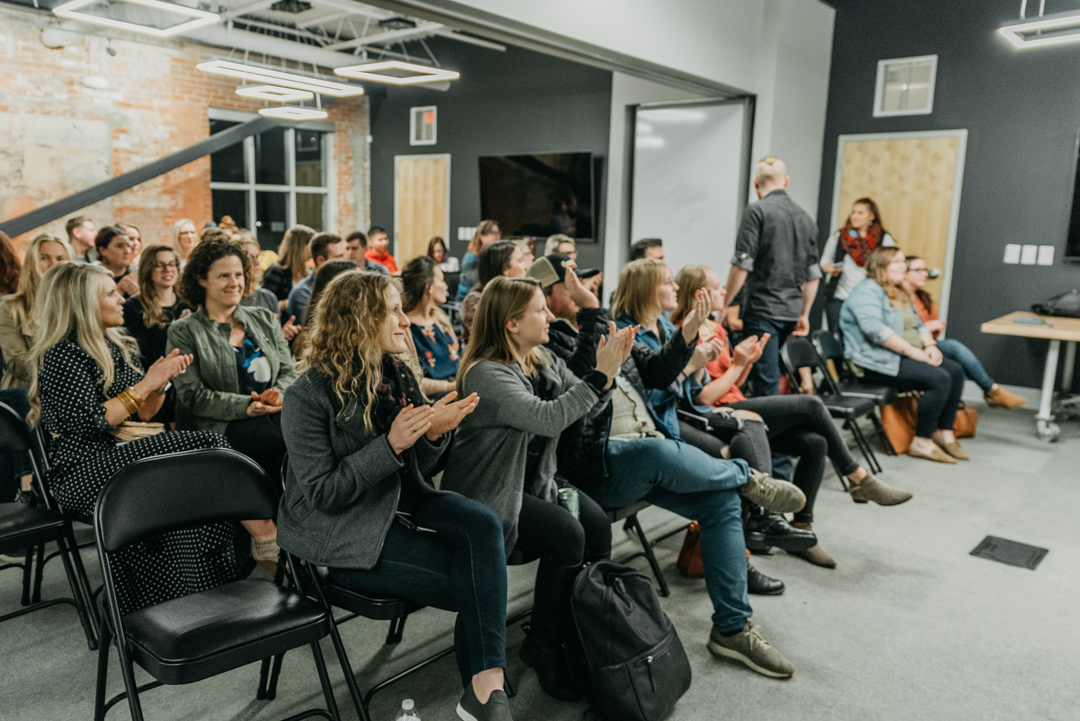 ---
AIGA Charlotte extends a huge thank you to Courtney Rowson of SDCO Partners for spending the evening with us and inspiring us beyond belief. Thank you to our amazing sponsors: Metrographics, Advent Coworking, The Creative Group, and Union. And thank you to all of YOU who came out to spend some time with us.