Born in Charlotte, and raised in Pittsburgh (go Pens!), Nick has been a member of AIGA since 2012. He has worked as a designer since graduating from Penn State in 2009 with a degree in Advertising Design. He currently works as a Sr. Designer for Brighthouse Financial, formerly MetLife's U.S. Retail division. He lives in Plaza Midwood with his wife, Liz, and 10 month-old daughter, Everett. When he's not designing, he's always willing to try a new beer, go see a concert or discover a new restaurant.
Nick has been an AIGA member since 2012 and lives in Charlotte, NC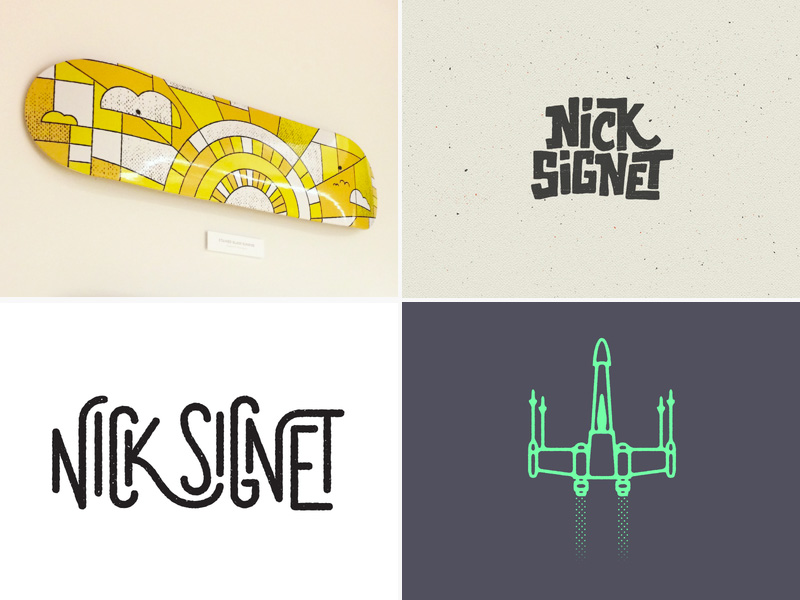 Where are you from?
I was born here in Charlotte, but grew up in Pittsburgh, PA.
What sound or noise do you love?
I love going to concerts, so any type of live music is a sound I love.
What's one goal (professional or personal) you have for the future?
One goal that I have would be to have one of my designs put up as a mural somewhere in a space that needs to be revived. I think it would be fun to go through the process of coming up with the design, installing the work and seeing how the piece transforms the space that it is in. I think it would also be really cool to see your work on a large scale, like the side of a building or a big wall in an open space of some kind.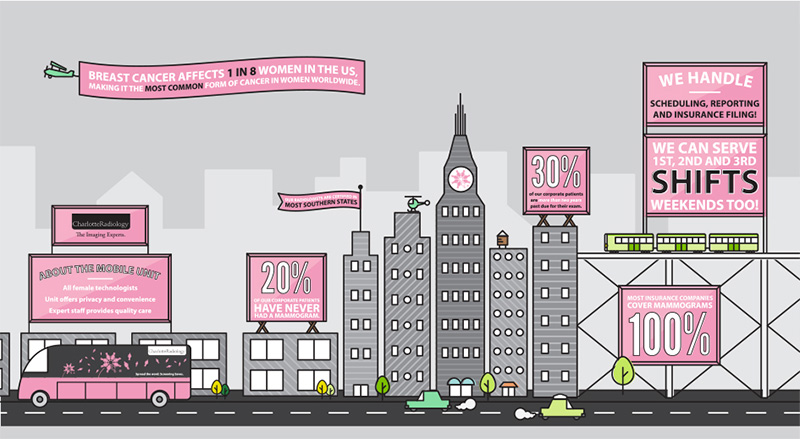 What profession other than your own would you like to attempt?
I think other than the hours and the stress of the job, I would like to be a chef. I love to cook at home and always watch some sort of cooking show or chef profile (Chef's Table on Netflix is so good). There are some really creative people in that industry and I think it would be a real energetic environment to be a part of.
What's your proudest accomplishment?
My daughter was born in April of 2016 and every day is pretty amazing with her around. I would have to say that she is my proudest accomplishment…..or when she is having a bad day, just making it through that day would be my proudest accomplishment.
How and why did you get involved with AIGA?
I got involved with AIGA just to be a part of the design community where I was living. It was a great surprise to see how close the design community in Charlotte actually is. Everyone involved is so welcoming and helpful. It really puts so many resources at your fingertips.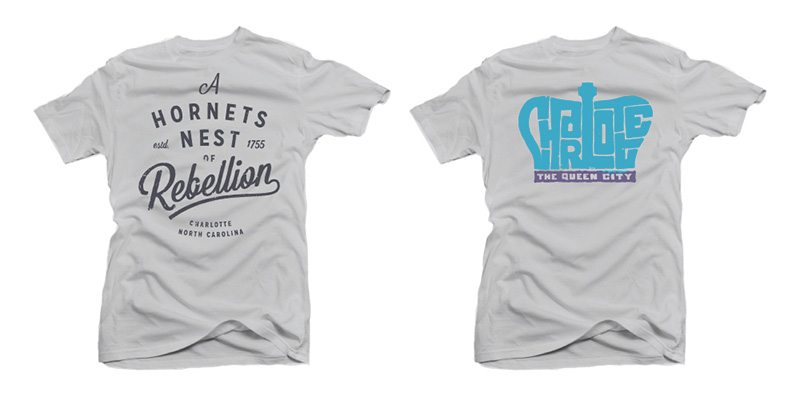 Would you like to be featured in our Member Spotlight?
Got a big project you want to show off or want to get your name out there? The AIGA Membership Spotlight is a great place to start! If you or someone you know would like to be featured on our blog, just follow these simple steps:
• You must be an active AIGA member to participate. Want to become a member? Sign up here!
• Email Membership Director, Gavan Leatham (gleatham@charlotte.aiga.org) and tell us why you should be featured. If selected, our membership director will be in touch.