Patrick Saleeby is a freelance copywriter, a partner at Field Day, and the Assistant Director at The Light Factory. So to say he's a busy man would be an understatement. 
Patrick has been an AIGA member since 2012 and previously served on the AIGA Charlotte Board for four years. He currently sits on the AIGA Charlotte Advisory Board. Check out some of his work at www.patricksaleeby.com.
__________________________________________________________
Where are you from?
Believe it or not, I'm from Charlotte. I know we natives are tough to spot in the wild, but we exist. In fact, I'm married to a native, too. I've lived here most of my life, so it's incredible to me how much the city has grown since I was a kid.
How and why did you get involved with AIGA?
Back in 2010 when I first started freelancing full-time, many people gave me great advice: they told me to attend AIGA events since it was a good way to network and meet people in the industry. At the time I had no idea that I would learn so much from the events I attended, and later end up serving four years on the AIGA Charlotte Board, which gave me the opportunity to work closely with so many talented and dedicated people. I'll also note that I have many long-term friendships that originated from my involvement with AIGA, friendships that remain close to this day.
What's your proudest accomplishment?
Previously I would've said jumping head-first into self-employment. But today, after almost eight years, I would say sustaining self-employment. When you're freelancing—and this applies whether you're a copywriter, designer, or photographer—there are always ups and downs with the amount of work you're getting, so there's pressure to perform on every job. You always have to assume there is someone out there that can take jobs from you if you miss the mark, so you have to stay hungry. That said, there also comes a point where you have to say no to jobs that aren't a good fit for you. As a freelancer, I can't stress how hard this is to do, even when you know it's the right decision. So I'm proud to have worked to a point where I can trust my gut to say no or move on from a job when necessary.
What would people be surprised to know about you?
If you know me really well this isn't necessarily a surprise, but I've been practicing martial arts for almost 15 years. Specifically, I've trained in Brazilian Jiu-Jitsu for the last 10 years. I currently practice at Great Grappling in Fort Mill, where I am lucky enough to have amazing training partners. While BJJ always keeps me in shape mentally and physically and consistently gives me self-confidence, one of the coolest aspects of training martial arts is being introduced to people from so many different walks of life. To me, that's really the beauty of martial arts—people of all different ages and backgrounds who come together in one place to work hard and improve on a daily basis. The bond you forge with people, under those circumstances, can't be explained. It can only be experienced.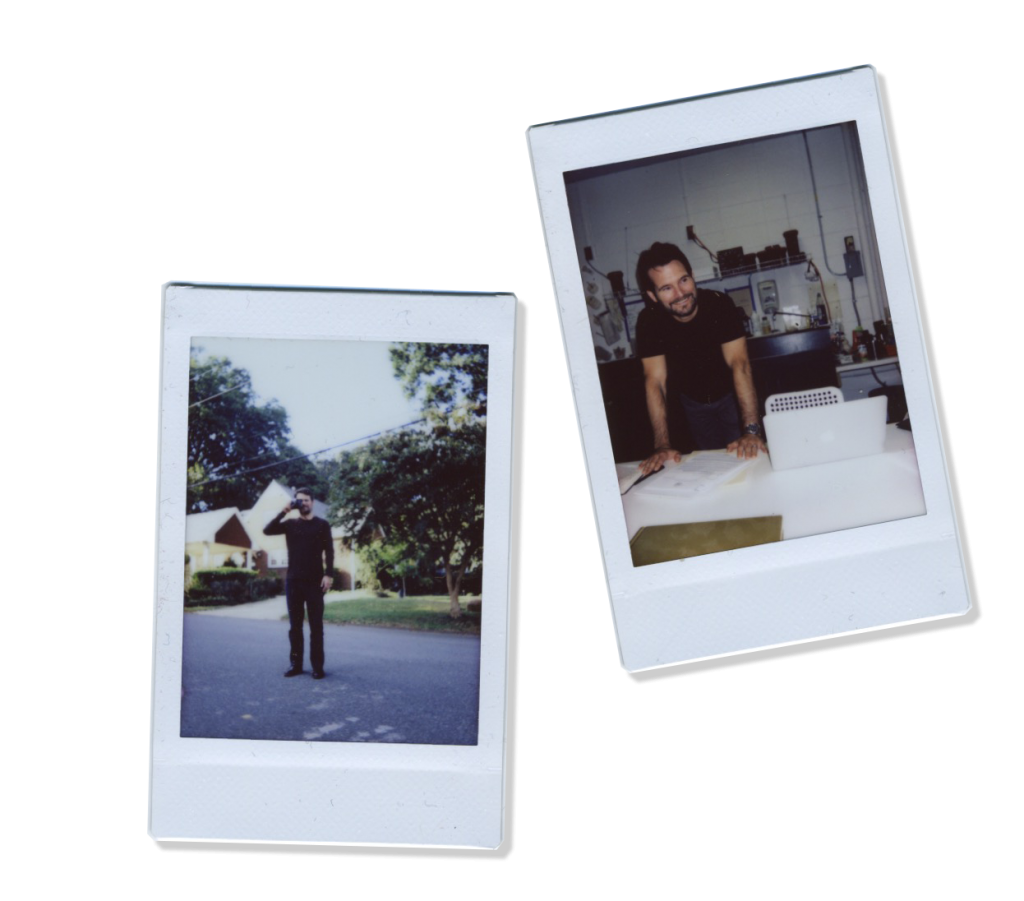 What are you currently working on?
The biggest change for me in the last year was that I started working as the Assistant Director at The Light Factory, an organization committed to inspiring and empowering the community through photography education and exhibitions. It's a part-time position, which works perfectly for me since I'm self-employed and was looking for a new challenge. I worked with them as a freelancer behind the scenes for a couple of years, and I soon realized it was an organization I wanted to be more involved with. The small staff there is incredible, and we work hard to help the organization jump some of the typical hurdles nonprofit arts organizations face. I enjoy being surrounded by all of the fine art photography and artists that pass through TLF's gallery, too.
__________________________________________________________
Would you like to be featured in our Member Spotlight?
Got a big project you want to show off or want to get your name out there? The AIGA Membership Spotlight is a great place to start! If you or someone you know would like to be featured on our blog, just follow these simple steps:
• You must be an active AIGA member to participate. Want to become a member? Sign up here!
• Email Membership Director, Gavan Leatham (gleatham@charlotte.aiga.org) and tell us why you should be featured. If selected, our membership director will be in touch.