Ladies and germs, the moment we'd been waiting 56 days, with bated breath for went down on January 10th. For just one night, the man, the myth, the legend, Jon Contino swapped The City That Never Sleeps for the Queen City—and it was awesome.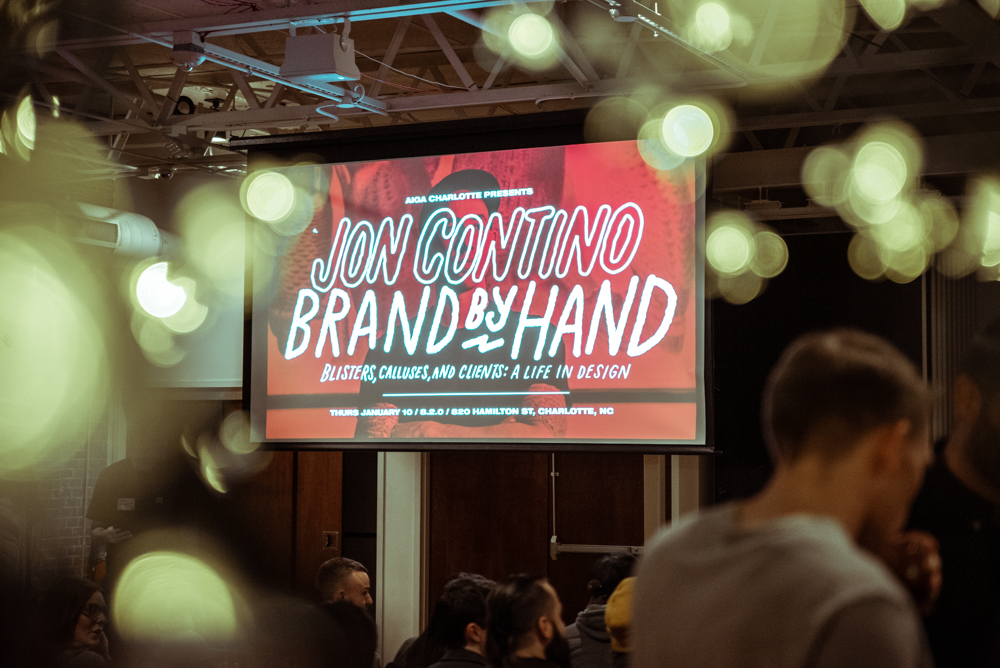 Jon detailed his journey from pre-teen screamo band drummer, to hand-drawn lettering and typographic illustration superstar, discussed some backstory to his new book, "Brand By Hand," and shared some invaluable insight on how he got to a place in his professional life where he's no longer afraid of Sunday nights.
We recognize that we cannot do this incredible event justice with a simple blog post, but we'll try anyway. Without further adieu…here are 8 takeaways and tips that we think will help you get to that same fearless place in your career.
1. Be Ingenious
You're not always going to start off with everything you need to be successful—whether that be time, resources, even clients. So, as creatives we've got to learn to be ingenious. Learn how to improvise. Learn how to make the most of what you have. And learn how to do a lot with a little.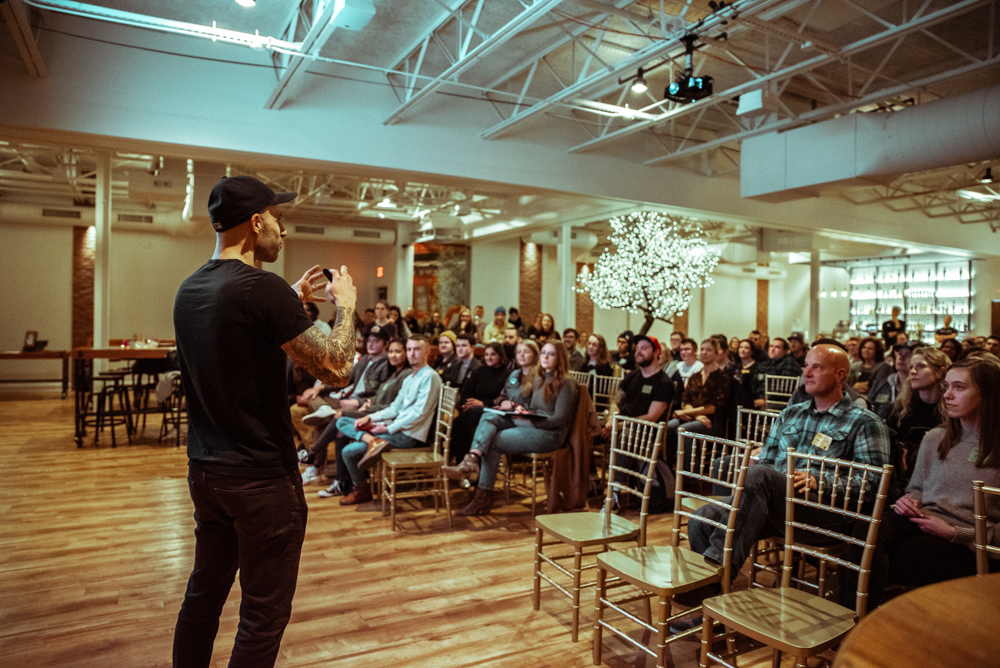 2. Make Yourself Uncomfortable
In the wise words of Jon Contino, "The phone doesn't ring by itself." To be successful and get the work you want, you have to put yourself out there. Go outside and get yourself into some uncomfortable situations—tell people who you are, what you do, and tell them why they should care.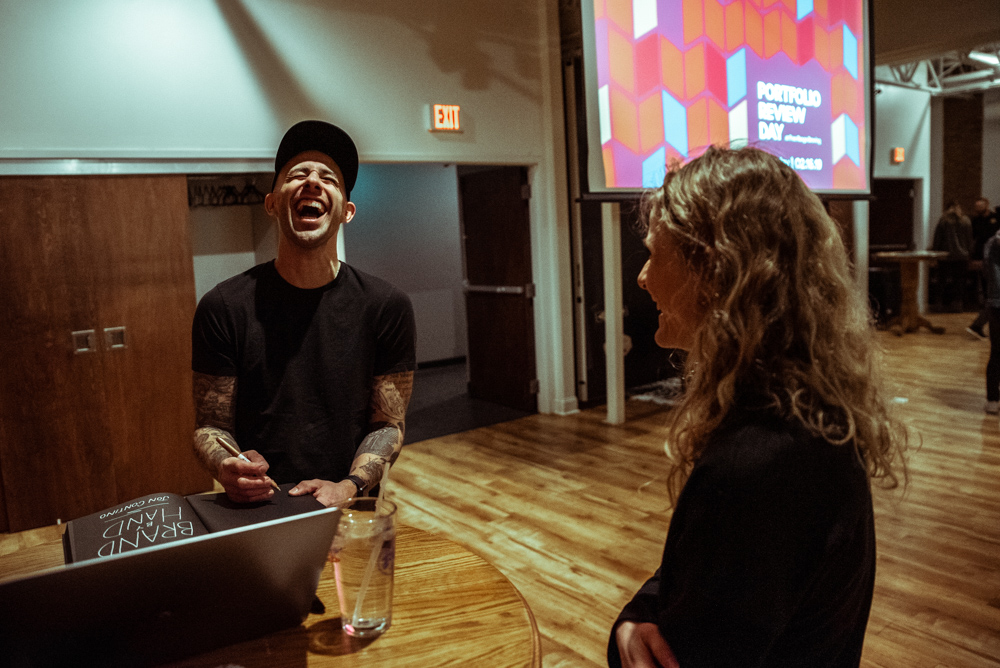 3. Don't Steal Other People's Property (especially Disney's)
….Just trust Jon on this one. (Inside joke alert—bet you wish you didn't skip this event and knew the whole insane and hilarious story.)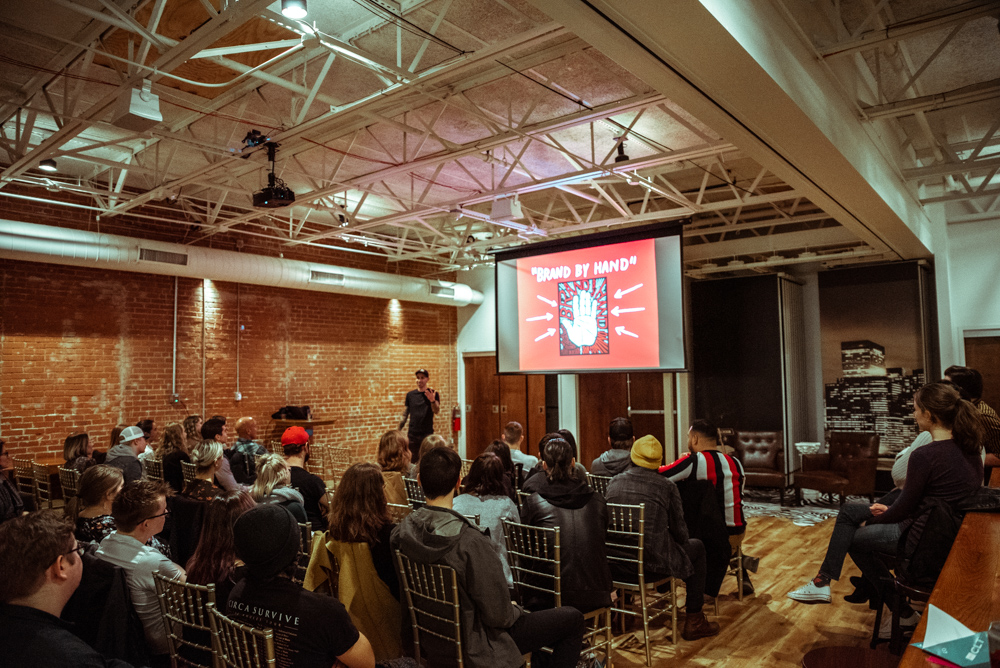 4. To Do Good Work You Need To Be In A Good Place
This doesn't necessarily mean emotionally (though that's important too)—but rather a physical space where you feel inspired. Set your office, closet, basement at your parent's house, wherever it is you're working, up to fit your aesthetic and personal style. As Jon attested to, it's really hard to work in a place with a lot of potential that's not being utilized—so make the most out of your space, big or small. Just "surround yourself with shit you're inspired by," it will help you find not only who you are as an artist, but a person as well.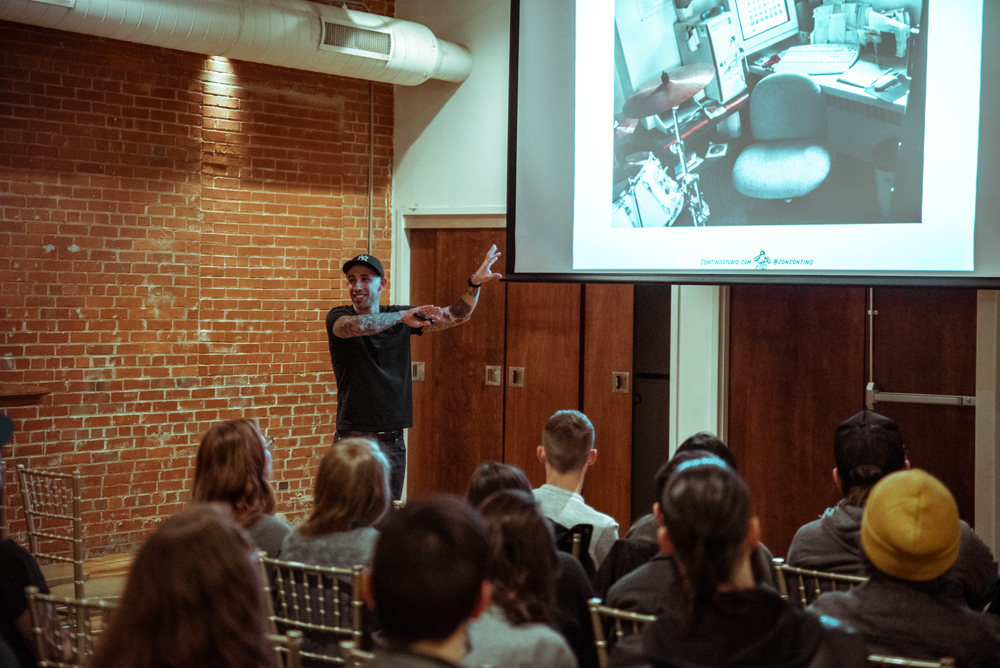 5. Authenticity Is Attractive
Show people and clients your ideas, not the ideas you think they want to see. As a creative, it's crucial that you have a perspective and opinion on things and you can't be afraid to share it. So, put more of yourself into your work. When you're unapologetically yourself, like-minded people (and clients) will respect and gravitate to you. Your personal brand might not be something for everyone—but it will be for someone, and those are the "someones" you want to be working with.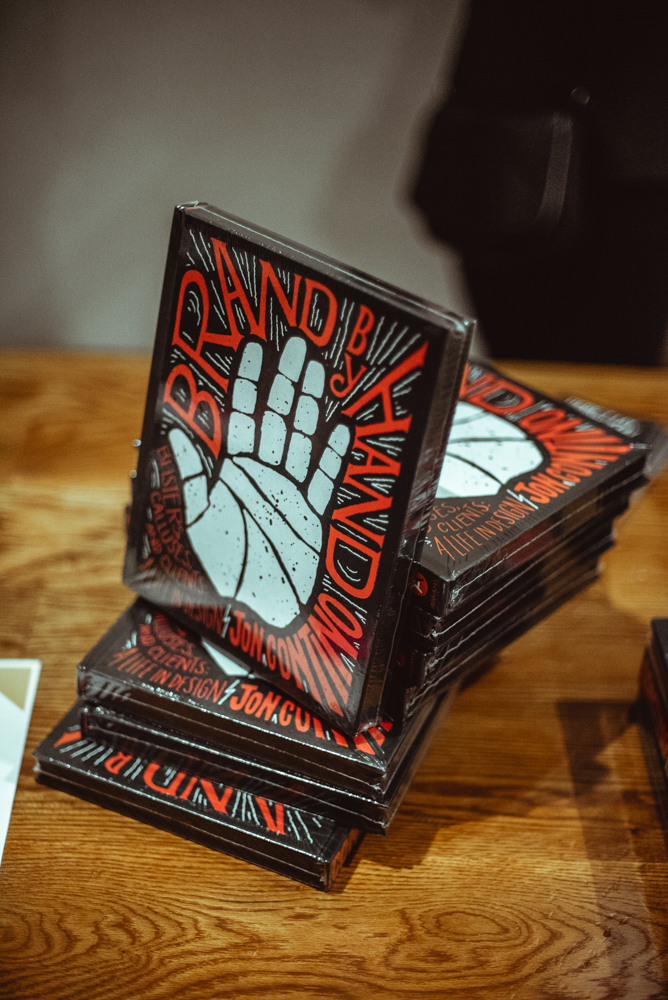 6. Explain. Everything.
Have a great idea? Explain it. Then over-explain it. There's always a reason why you did what you did and it's super important that you're able to articulate it. As many of us know, a client's brand is their baby—they're attached to it and are often scared of change. So, it's your job to explain why your work is best for THEM. The more you can explain and create relevancy for the client, the more willing they will be to buy into it. It's not necessarily just about the design—it's about the story and the emotion.
7. Remember That You Are The Expert
Your client isn't the design / advertising / marketing / creative expert (though they may think they are), that's why they hired you. Remember that, and don't second-guess yourself just because there's money on the line—you have every reason in the world to be confident in yourself and your abilities.
8. What Once Made You Feel Like An Outsider Is Often Your Biggest Advantage
When it comes to your personal brand, it's important to sit down and take a good hard look in the mirror. Analyze yourself. You might find that the things you're uncomfortable with are some of the most interesting things about you, and oftentimes make you unique and stand out in all the clutter. Those are the things that you can turn around and own. So, learn to translate what makes you different into your personal brand graphic/style/logo. Tapping into these things—the things that once made you feel like an outsider, can be the richest territory in discovering your own personal style. And remember, most artists feel like an outsider at one point in their lives—that's because we look and think about the world in a different way.
Just remember to not see these differences as a disadvantage; see them for what they are—a leg up.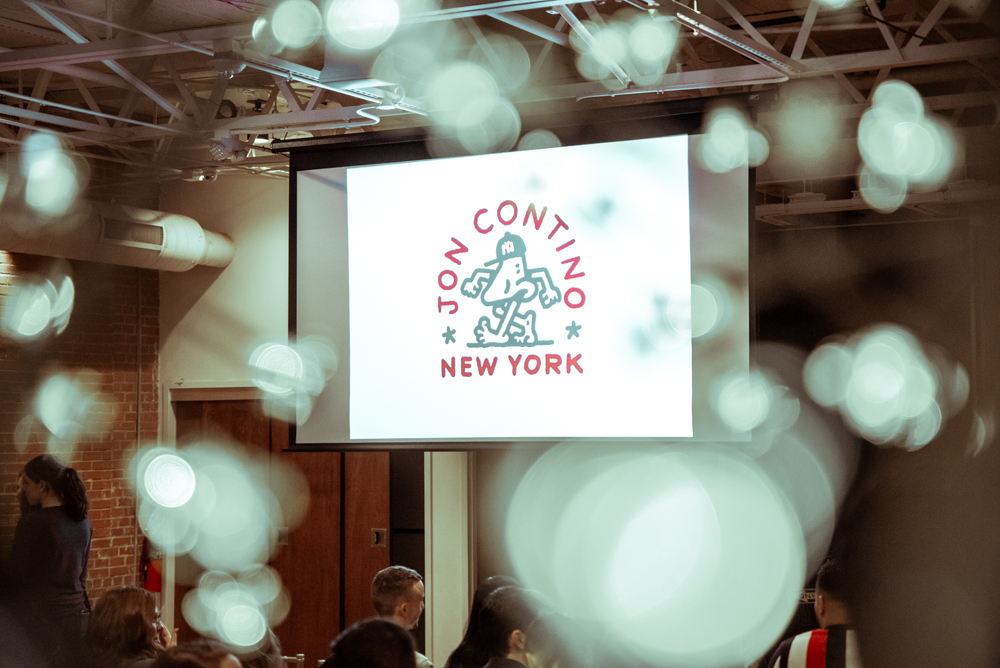 —–
Thank you, Jon Contino for spending the evening with us and inspiring us to be ourselves. Thank you to our amazing sponsors 8.2.0, Metrographics, the Dunhill Hotel, Advent Coworking, and The Creative Group.  Thank you Eric Parks for taking these awesome photos, and thank you to all of YOU who came out!