One of the most compelling aspects of design is that it is difficult to define. It does not fit into a specific mold or adhere to a certain job description. For many creatives, design is not just a skill set, it's a means by which they explore the world around them. Last Wednesday five of Charlotte's most creative minds shared their journeys through design.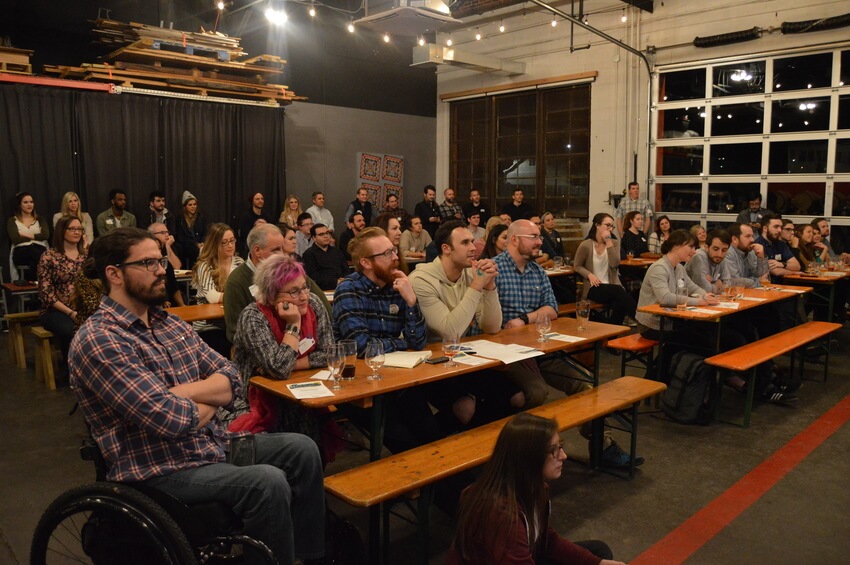 If the fact that the event was SOLD OUT makes you feel bummed for missing it, we pulled together a snapshot of the night so you can get a small taste (minus the delicious beer) of what the night was like.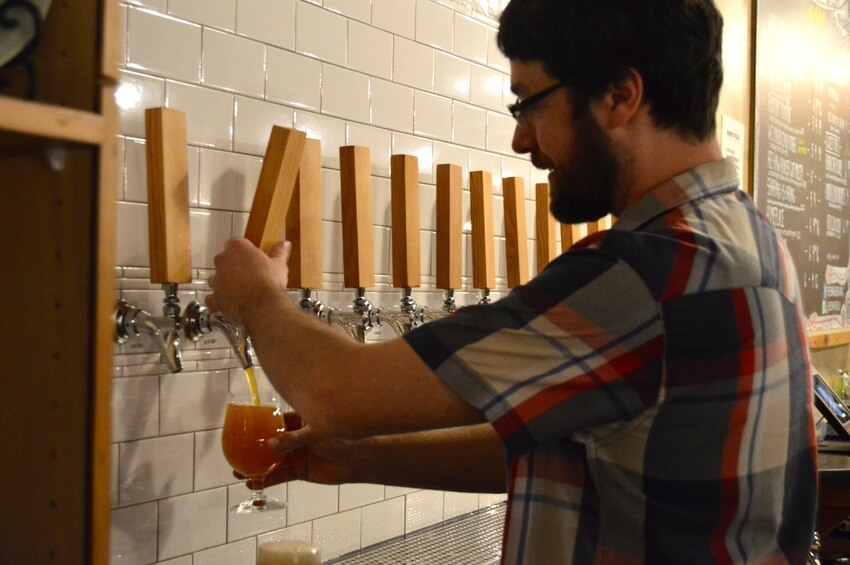 Just to set the stage: In a unique small-talk format, each speaker was given a 10 minute talk featuring 10 slides. At the conclusion of the event, all five speakers were part of a brief panel Q&A.
1st up: David Bulfin Industrial Designer at BOLTGROUP/ Owner of Monarc Board Company
David is an industrial designer who prides himself on blending together the creative and technical disciplines without compromise. His experiences have been diverse, having helped design championship winning race cars for GM, experimental weaponry for special operators and numerous other products in the medical and consumer industries. His small business, Monarc Board Company is one of the first of it's kind in the skating industry, seeking to collide artisan craft with bleeding edge performance technologies.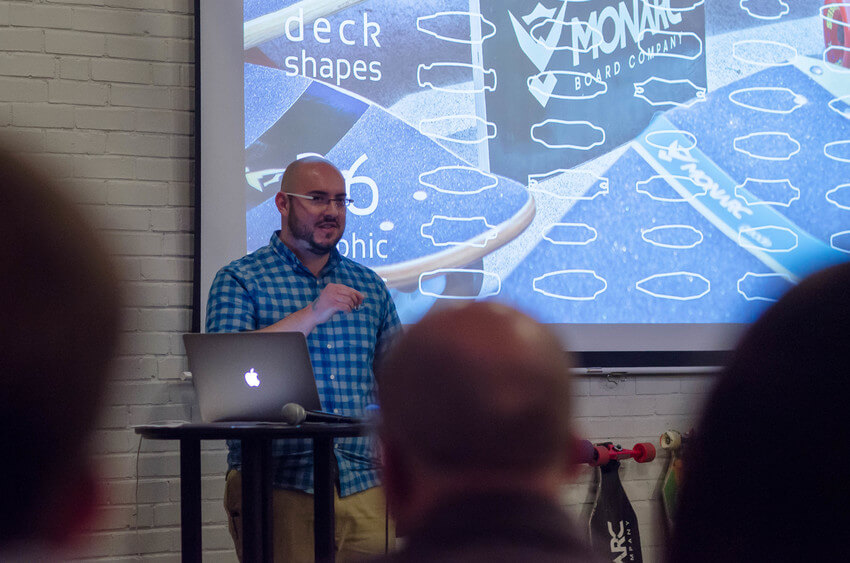 I wanted to find an area that currently wasn't being influenced and influence it to the absolute highest degree.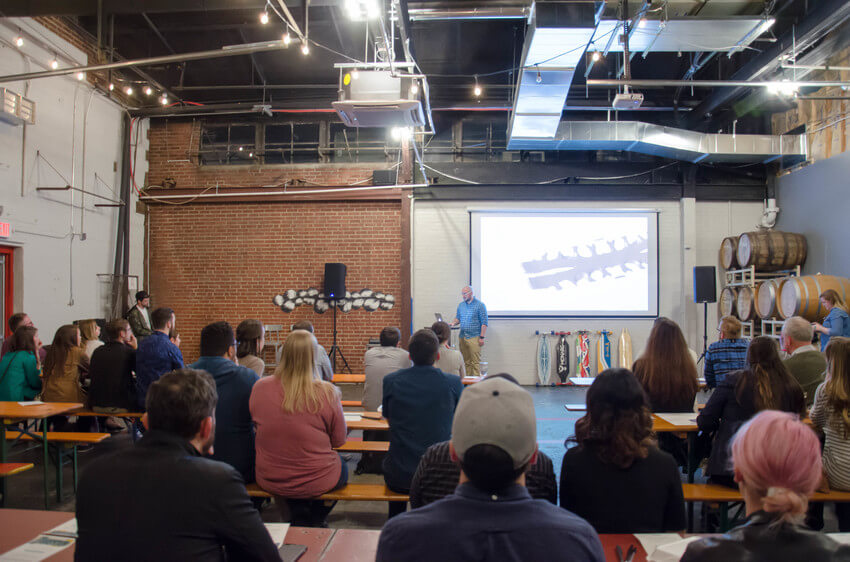 The challenge was to vertically intergrate—where I control absolutely every aspect of the process.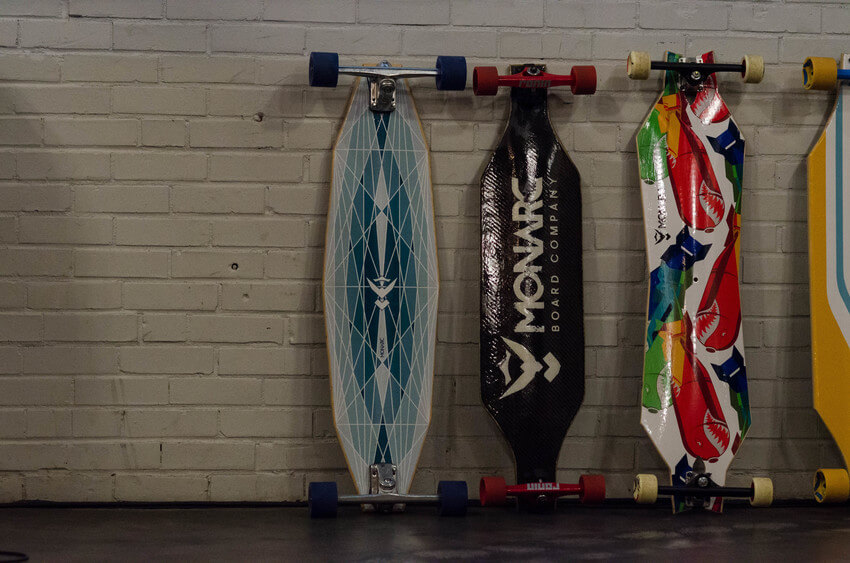 I get to tickle every single creative nerve I own. I get to be a wood worker, a graphic designer, an engineer, a scientist, a board rider, a product designer, all thee above because it requires me to be all things at all times.
2nd up: Kathie Soza Designer & Hand-letterer
Kathie is a Charlotte lettering artist and graphic designer, who specializes in custom hand-lettering and typography for editorial, advertising, branding, print and stationery design. She also owns the etsy shop Lolita Paper Goods, which features custom hand lettered invitations, products, and paper goods.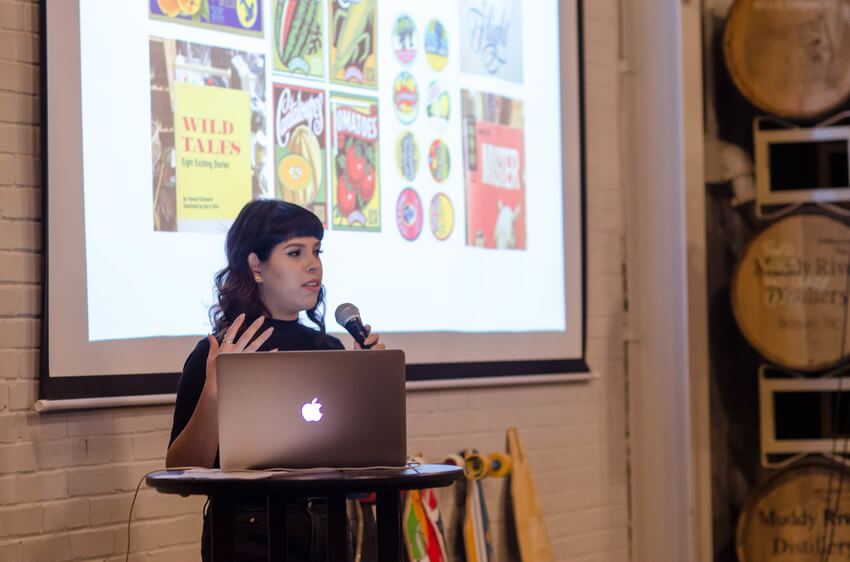 I loved the process of graphic design, taking someone's idea and making it a reality, solving problems, working with someone else to create something new. I just really love the whole process of it.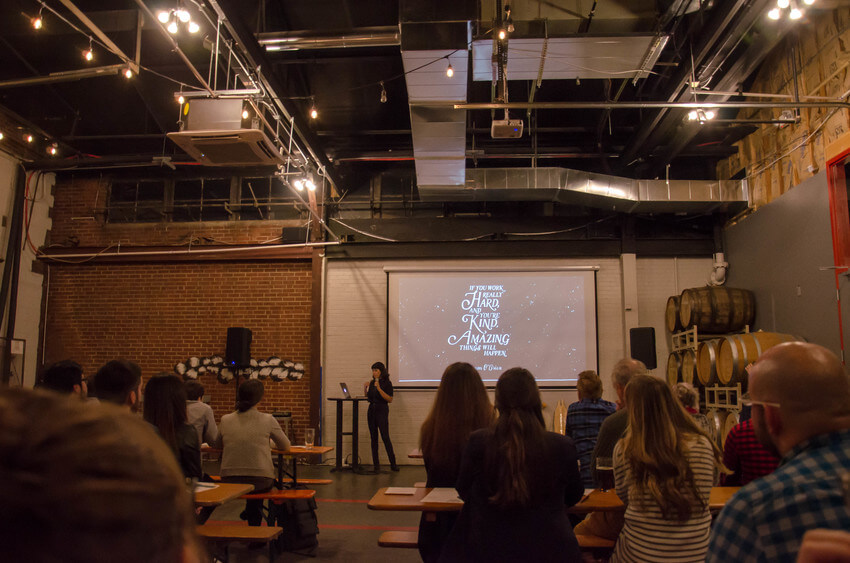 I started to look at designs from 40's and 50's and saw all of this beautiful handlettering and was immediately in love. It was the perfect combination between design and art and I knew that it was what I wanted to do.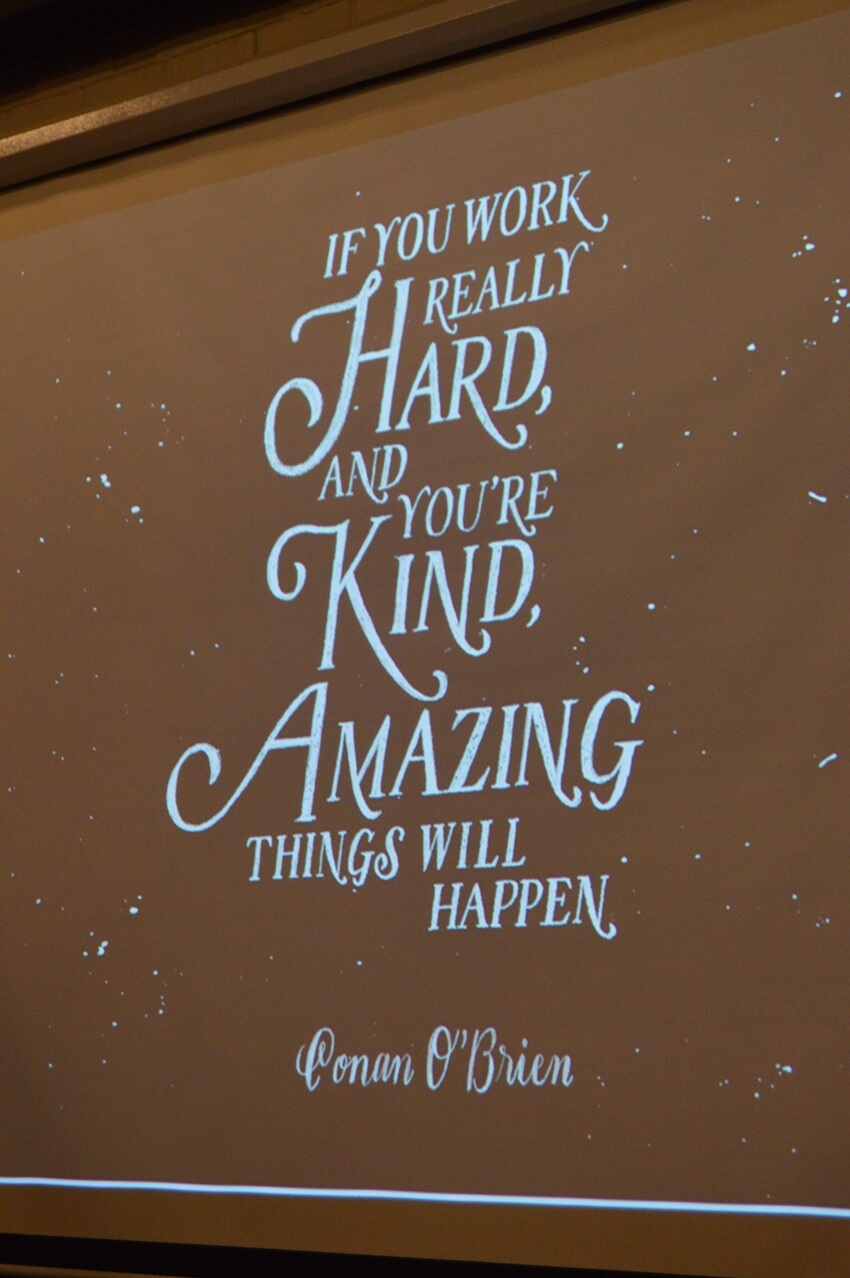 [Handlettering] is something I loved so why not make it a full time thing? I truly believe that if you work hard and you do your best and you are passionate about what you do, people will see that and will admire that and people will want to work with you. And in the end, the rest will come.
3rd up: John Howard Senior Art Director at Theory House / Original packaging designer for NoDa Brewing
Early in his career he focused on Identity in Holland, Europe. He later moved to Columbia, SC for an opportunity at Chernoff Newman. Finally settling down in Charlotte, John got the chance to do a lot of different things with big clients and small. Recently he has been doing a lot of retail design which he find fascinating, developing packaging and doing Private Brand labels has been a really interesting chapter of his life.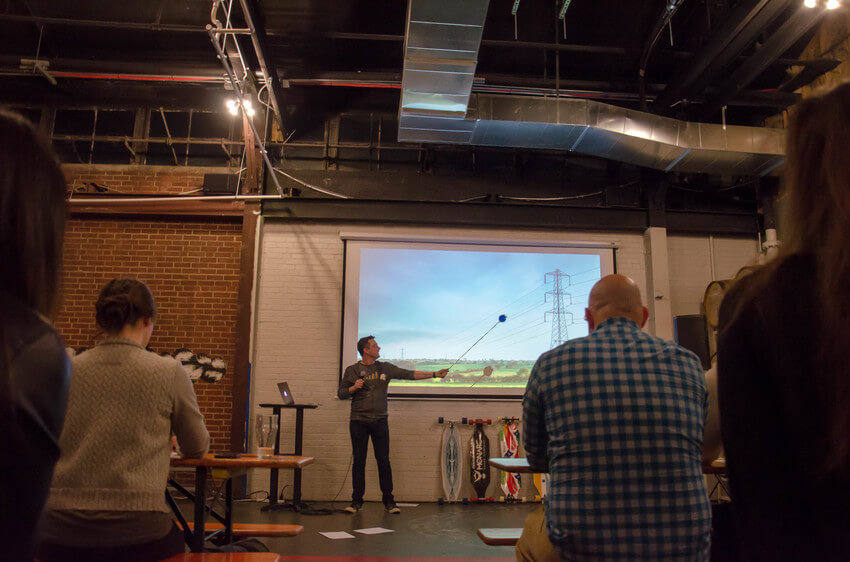 I've gone up to the highest of management and been brought down to the humblest of positions but I'm still doing it. The medium the trend and the jobs have changed but luckily I've evolved with it.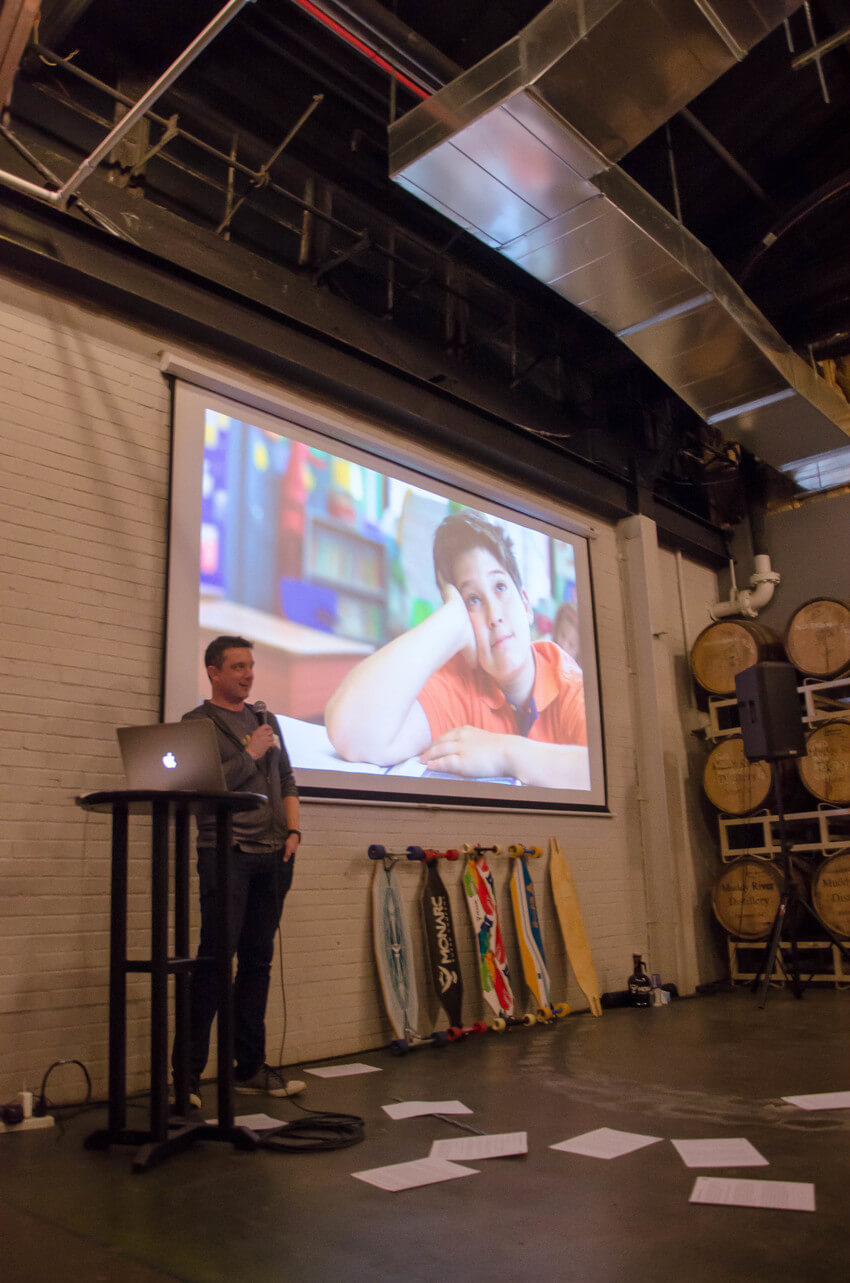 I started to trust my gut, change my perspective. I notice that my work became more inspired, gave me a chance to experiment with my own talent.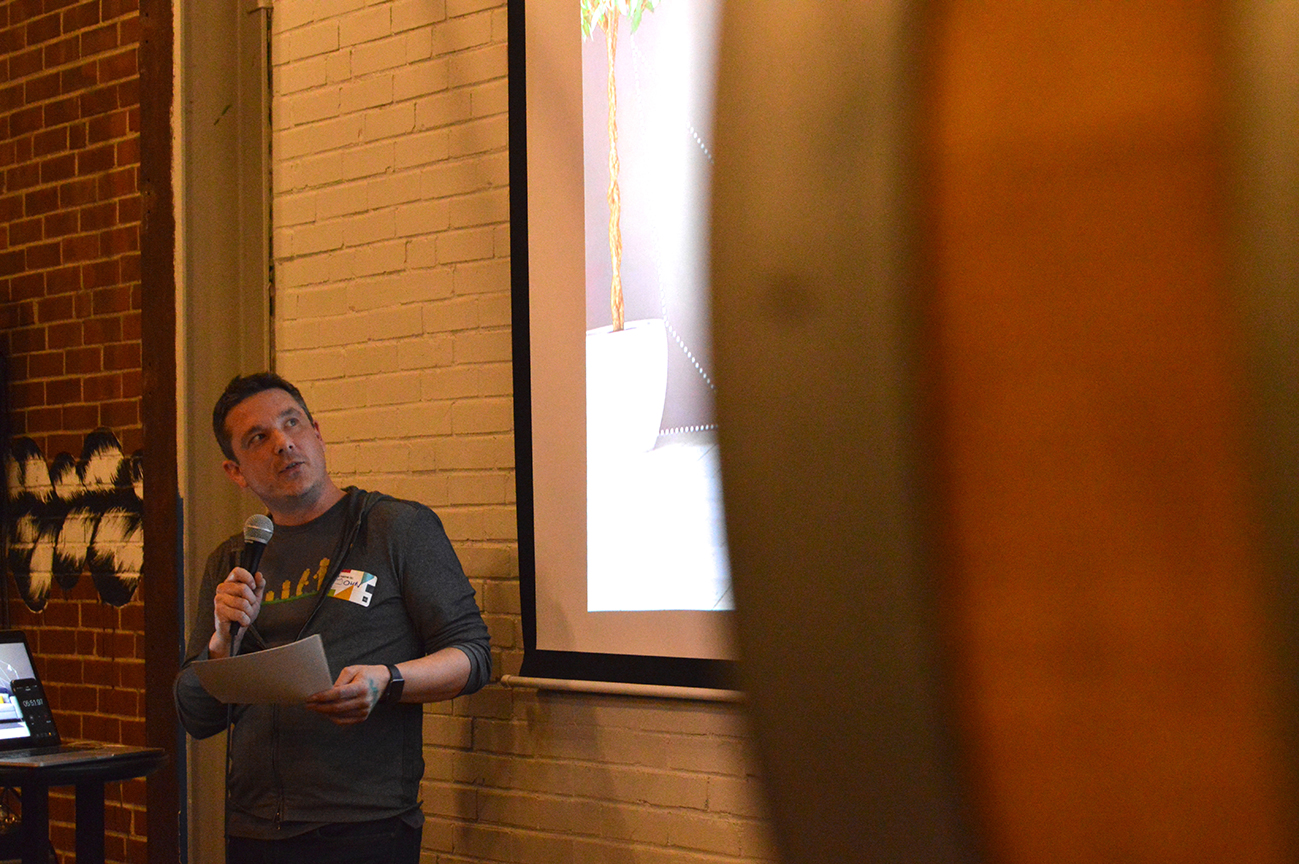 Asking the right questions will lead you down the most interesting paths.
4th up: Tamara LaValla Co-founder of Social Design House / Owner of Batch Craft
With a well-traveled resume that includes Senior Artist at The Herald newspaper, Design Professor at Winthrop University, Artists U facilitator for the SC Arts Commission, founder of Gallery Up, and co-founder of several design studios including the donut-friendly Social Design House, Tamara has been a staple in the Carolina's art and design scene for nearly two decades. This past year, Tamara combined her newfound addiction to travel with a return to her roots as a maker via the creation of Batch. From small batch chocolate to large-scale paintings, you can follow all of her adventures, crafted + curated with love and OCD, at batchcraft.com!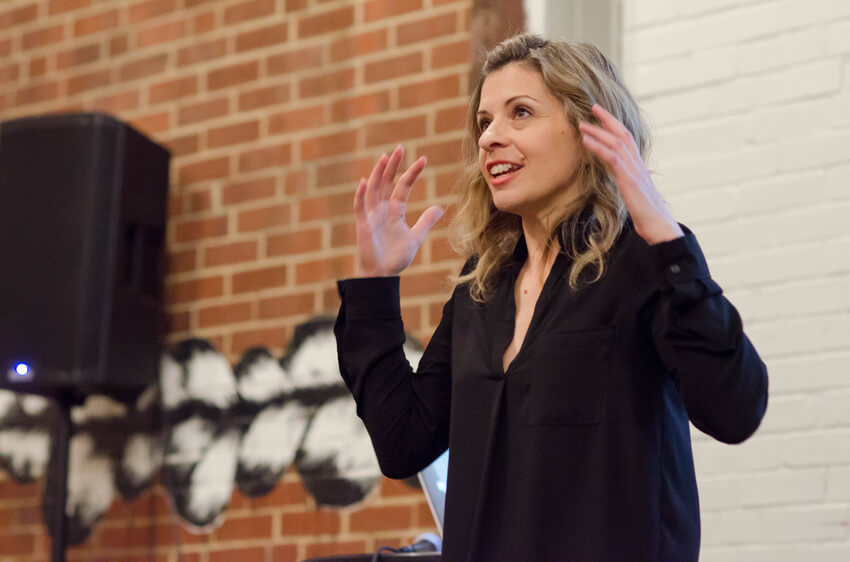 If I can't make art, I'm gonna make art possible. If you want to be a part of that community, you need be contributing to that community.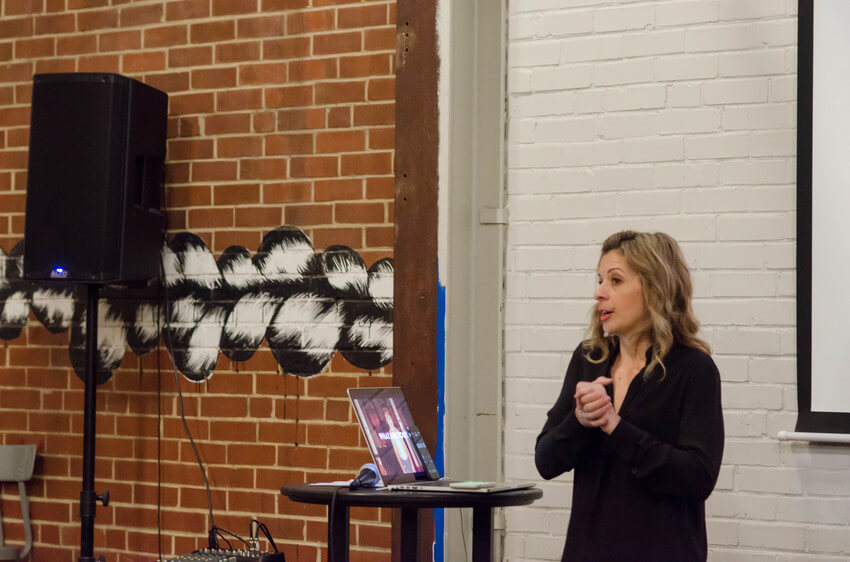 Sometimes it's easier to get what you want then to know what you want. It's taken me a while to embrace these natural inclinations. So by design Batch has give me ability to do all of these things. I can be a teacher, I can be an artist, I can be a hustler.
Last, but not least: Jason Alexander Former Graphic Designer / Current Brewer & Founder of Free Range Brewing
Jason Alexander and his brother Jeff made their dream come true opening Free Range Brewing to "let your taste buds roam." Jason brews in small-batches and crafts local ingredients to create one-of-a-kind creations. What Jason and his brother have created is an environment that fosters community and collaboration.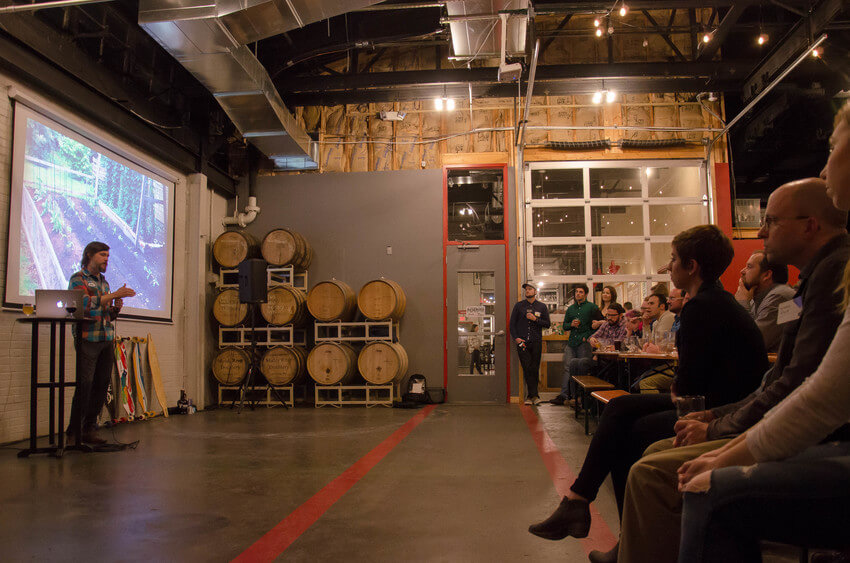 What I've learned is if you can't figure it out, you've gotta figure it out. If you can't do it yourself then there's a problem.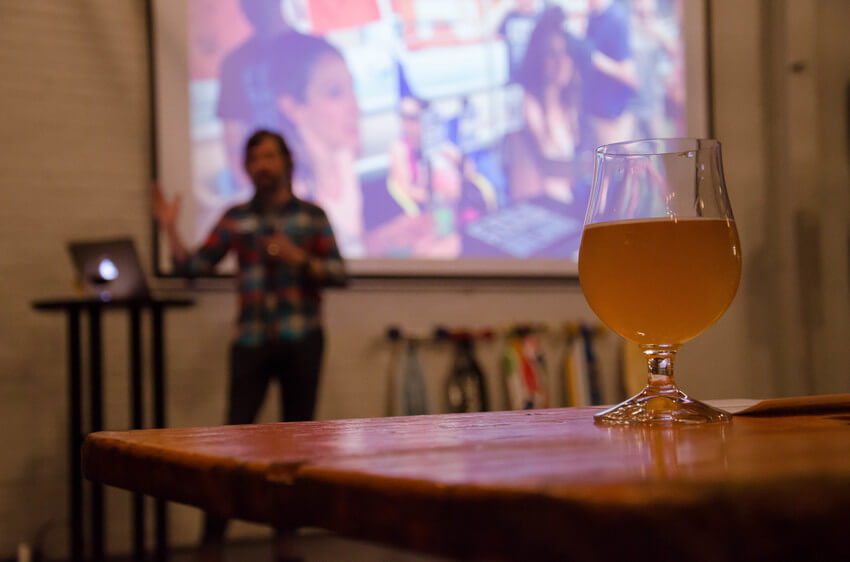 After I got laid off, I decided to freelance. I still wanted to be a graphic designer, I love graphic design. I was doing environmental design. I love the systems, the organization, the how rigid stuff can get. It really helped me work out all these crazy stuff in my brain.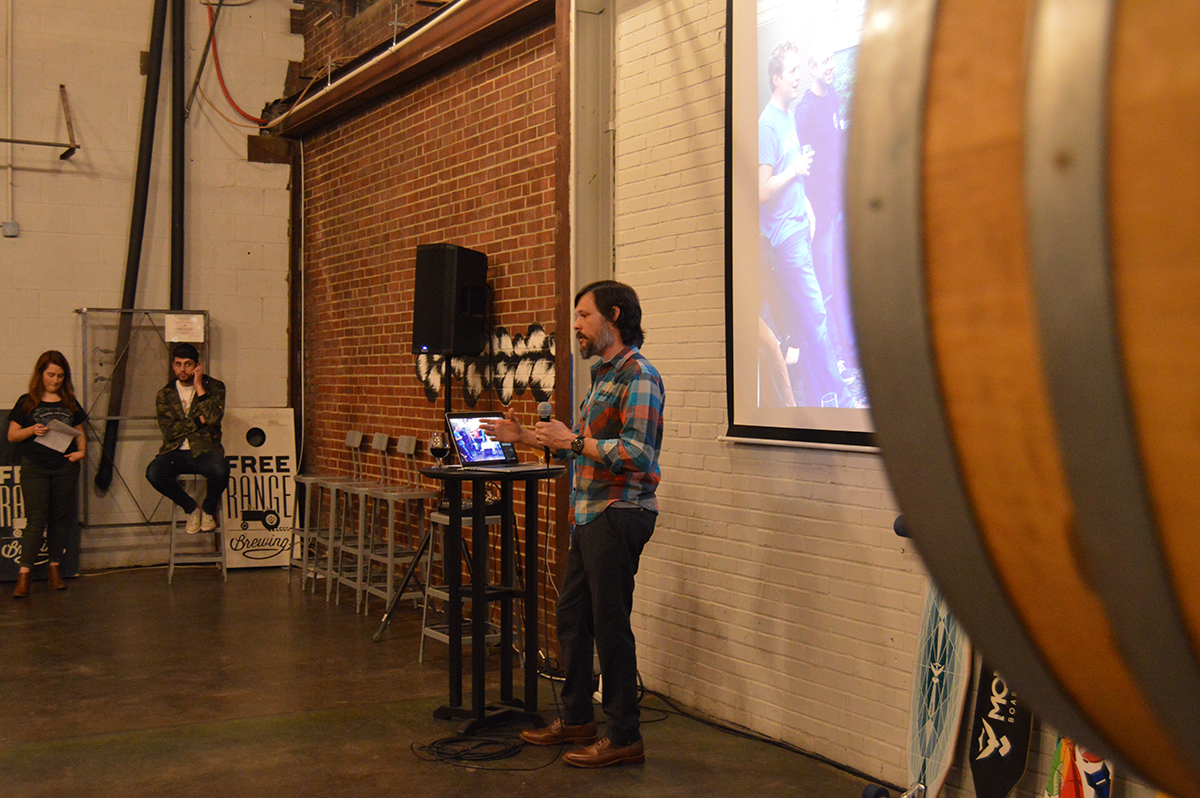 We started seeing a common denominator of people. We've started to call it 'cultivating community'.
Unfortunately, my phone stopped recording right as the Q&A started, so we'll just say "You just had to be there". Don't worry, we won't leave you with nothing. Here are some pictures from the Q&A because it is a PHOTO recap after all.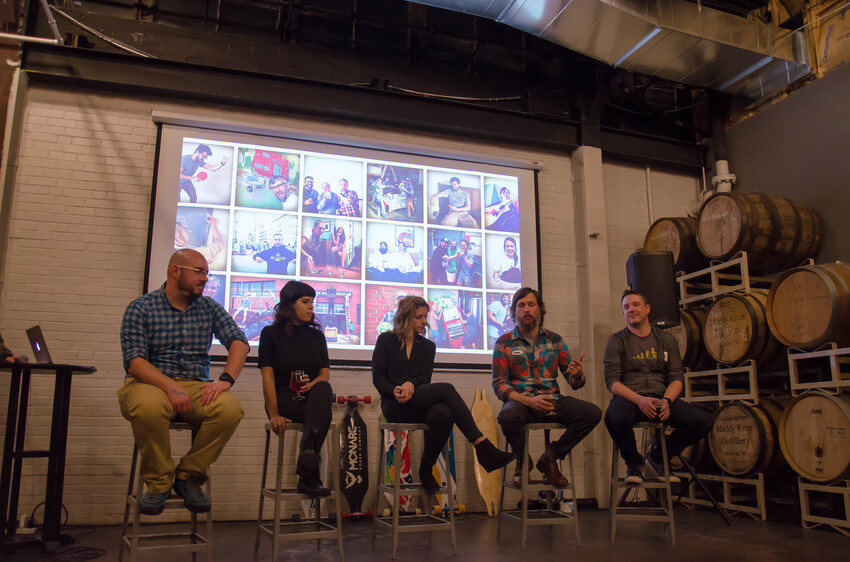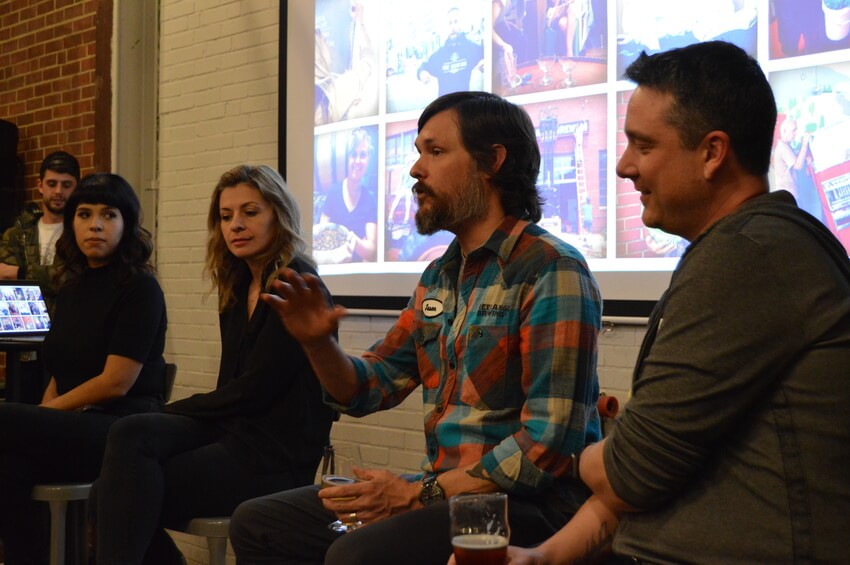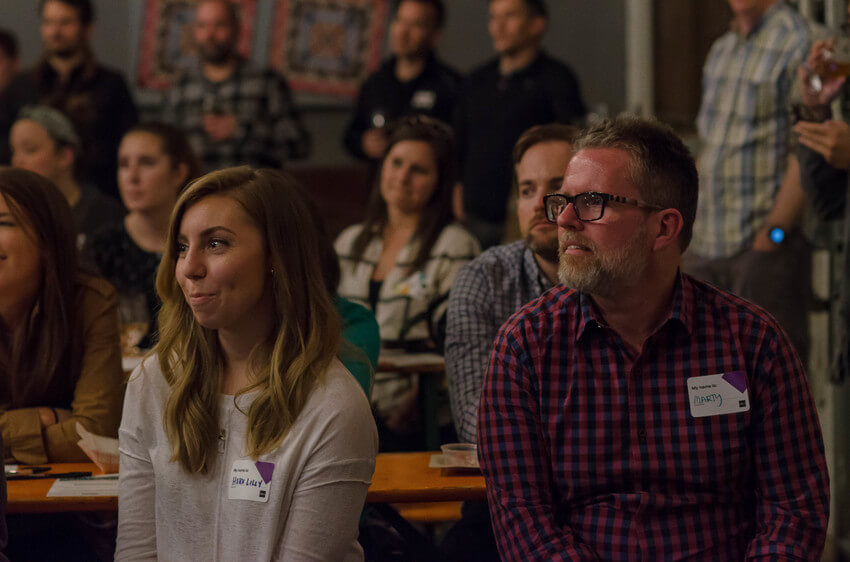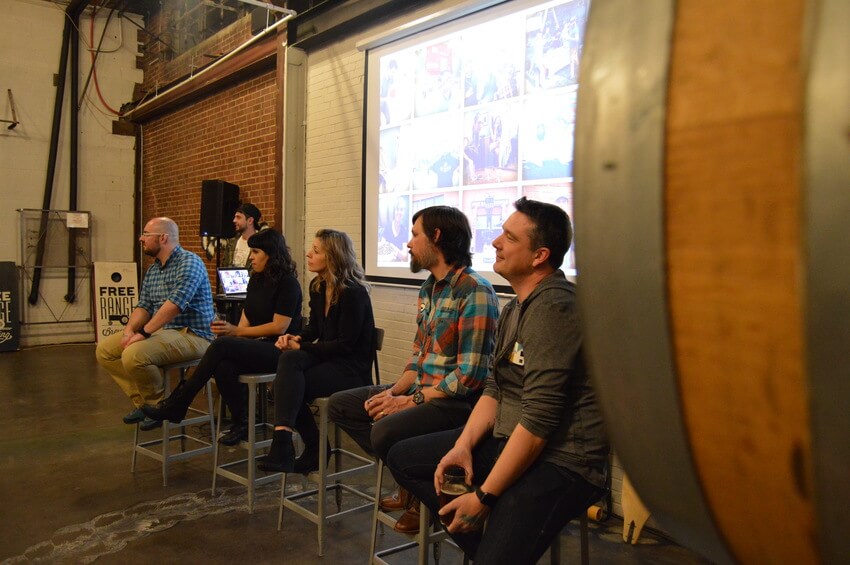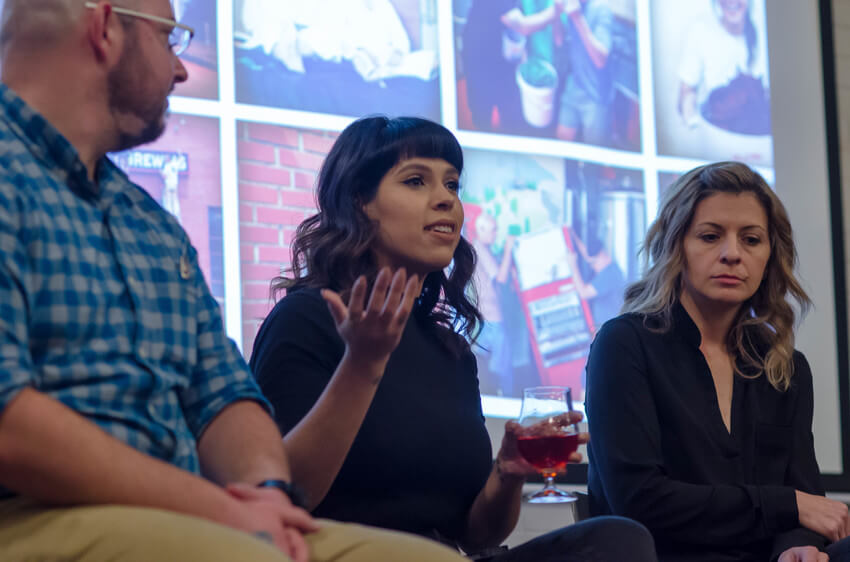 This inaugural event was a super success and we cannot wait to host another one soon! Thanks to Free Range Brewing for letting us use your incredible space and drink your delicious beer. Also, this event wouldn't have been possible without our amazing speakers David Bulfin, Kathie Soza, John Howard, Tamara LaValla and Jason Alexander and support from the following partners: Metrographics, The Creative Group and Industry Coworking.