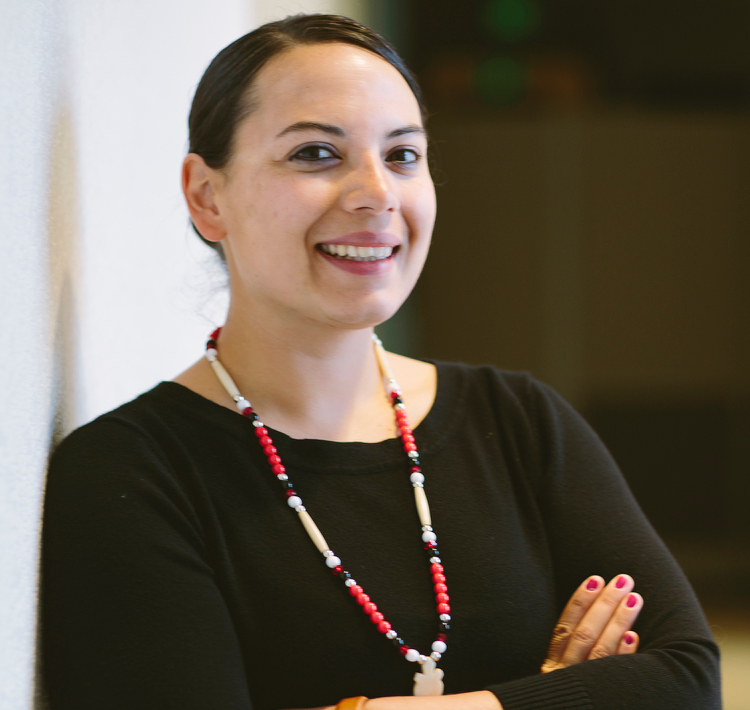 Speaker Bio:
Sadie Red Wing is a Lakota graphic designer and advocate from the Spirit Lake Nation of Fort Totten, North Dakota. Red Wing earned her BFA in New Media Arts and Interactive Design at the Institute of American Indian Arts. She received her Master of Graphic Design from North Carolina State University. Her research on cultural revitalization through design tools and strategies created a new demand for tribal competence in graphic design research. Red Wing urges Native American graphic designers to express visual sovereignty in their design work, as well as, encourages academia to include an indigenous perspective in design curriculum.
Currently, Red Wing works as the Assistant Director of the Native Student Programs at the University of Redlands where she supports and provides resources to indigenous students during their journey through higher education. Her work has been featured on AIGA's Eye on Design: "Why Can't the U.S. Decolonize Its Design Education?" (2017), Communication Arts: "Decolonizing Native American Design" (2017), and The World Policy Journal: "United Nation's Declaration on the Rights of Indigenous Peoples" (2018).
| Membership Level | RSVP Online |
| --- | --- |
| All Members and non-Members | $5 |
Parking at the garage next to Queen City Grounds will be validated onsite.