This is where YOU come in! Help shape the event's content by sending in photos of your favorite Charlotte typography. Nikki will use the photos you send in to create her presentation. For the next few weeks, we challenge you to really look at the everyday typography that makes Charlotte unique.
The types of pictures we'd like to see submitted are graffiti, manhole covers, hand lettering, and local signs. Submit your photos now!
You can submit photos by:
Twitter: @aigacharlotte @nikki_vz // #CharlotteType
Instagram: @aigacharlotte@nikki_vz//#CharlotteType
Email: nikkivillagomez@gmail.com
*Please submit all photos by Friday, August 7th to ensure your photo will be part of the presentation.
About Our Speaker:
Nikki Villagomez is a nationally recognized speaker on typography. She is a graduate of Louisiana State University with a BFA in Graphic Design. After working as a designer in New York City, she moved to her home state of South Carolina where she became a fulltime freelancer. Nikki is the founder and former president of the South Carolina chapter of AIGA. She has been an educator teaching Graphic Design and Typography at the University of South Carolina and the University of Akron. After working for the last four years in Ohio for Dixon Hughes Goodman LLP, she has just relocated to the company headquarters in Charlotte to serve as the Creative Studio Manager. In her free time, she maintains her blog (nikkivillagomez.wordpress.com) about how culture affects typography.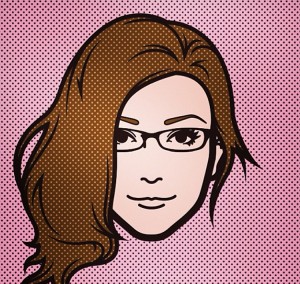 Schedule:
6-6:30 pm: Mingle
6:30-8 pm: Lecture, followed by audience Q&A
Join us for drinks afterwards at VBGB!
Pricing:
Trustee: Free
Design Leader: Free
Sustaining Member: $5
Supporter: $5
Contributor: $8
Friend/Non-Member: $10
Student Member: Free
Student Non-Member: $5
Educator: $5
Design Partner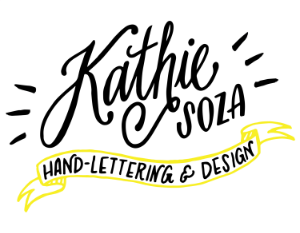 Kathie Soza is a lettering artist and designer residing in Charlotte, NC. She specializes in custom hand-lettering, typography, and calligraphy, as well as editorial, print and stationery design.
In-Kind Sponsor

Skillshare has kindly offered a 3-month Premium Trial to all attendees.
Skillshare is an online learning community for creators. They are the largest online design school with classes taught by the world's leading designers such as Jessica Hische, Paula Scher, Ellen Lupton, Steven Heller, and more. Skillshare classes are all project-based and designed to be bite-sized and easy to take for students to learn by doing and learn at their own pace.
This is redeemable for unlimited access to their entire catalog of over 1,500 online classes and premium features like offline viewing on our mobile app to download classes and learn on the go.