About our speaker:
Currently a Creative Director in The Factory at Facebook, Josh heads a  multidisciplinary team of art directors, designers, writers, filmmakers, and engineers who share a mission of brand development/communication for for the social phenomenon. In 2013 Josh concluded his role as Design Director for President Obama's 2012 campaign. As the Design Director, Josh built and led the design team for the historic 2012 political campaign in which the web, design, and technology played a pivotal role. With roots in both advertising and graphic design, Josh's work has earned him national honors.
Josh also dedicates a percentage of his time to social causes. Finding creative ways to support them has manifested into exhibits and charitable projects like The Hurricane, So-Cal, and Haiti Poster Projects, in addition to lecture series with photographers, designers, and filmmakers, where proceeds were donated to various charitable organizations. To learn more about Josh, visit http://www.joshhiggins.com/about/.
Schedule:
6-6:30 pm: Get your mingle on (Cash bar provided)
6:30-8 pm: Speaker lecture, followed by audience Q&A
Pricing:
Trustee: Free
Design Leader: Free
Sustaining Member: $10
Supporter: $10
Contributor: $15
Friend/Non-Member: $20
Student Member: Free
Student Non-Member: $5
Educator: $5
Note:
Prices go up $5 at the door, so register early to save those five bones. That's at least one beer, you know?'
Agency Partner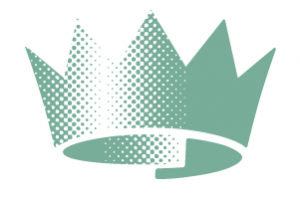 Matt Stevens is a designer, illustrator, speaker and creative tinkerer. His focus is brand identity programs and illustration. Matt's goal is always to do thoughtful and unforgettable work for amazing brands and make the whole process a pleasure.
Printing Partner

A Really Cool Printing Company! Digital Printing, Offset Printing, Large Format Graphics, Trade Show Displays and Portable Graphics, Full Mailing and Internet Enabled Fulfillment Services.
Hotel Partner

Designed for a seamless travel experience, Hyatt House Charlotte Center City combines the comfortable feeling of home with the added perks of a well-appointed hotel. Situated in the heart of the ever-bustling Uptown, our extended-stay property ensures hassle-free and relaxed living, so you can stay committed to being you even while on the road.
Parking:
The HOF's main entrance is located on Martin Luther King Blvd. between Brevard St and Caldwell St. Parking cost for the deck after 5 pm is $6. Keep in mind you can also park on the street, or take the Lynx light rail to the Convention Center and walk straight through to the NASCAR HOF.
[mappress mapid="39"]