In collaboration with NoDa Brewing Company and BOLTGROUP, AIGA Charlotte presents the Third Annual Beer & Branding for summer 2016. At this unique two-part event, AIGA designers will work with local home brewing clubs to ideate, brew, and design a branding package based on a secret brewing ingredient. This all starts with our event Kickoff, and culminates in a brewing competition and a design showcase where attendees will select their favorite branding packages.
Since the Kickoff serves as the first official meeting for designers and brewers, attendance is mandatory for participation. From there, the objective is to inspire the local beer and design community with a united naming, branding package, and beer product, all while keeping in mind the following aspects: the beer style, the top secret ingredient, the local culture, and the community.
There are some changes to this year's event, the first being the location: both the Kickoff and Showcase will be held at the NoDa North End location on 2921 N. Tryon Street. Also, both designers and brewers must register through the AIGA Charlotte website to ensure that we can accurately match pairs ahead of time. Registration will be cut off one week before the Kickoff, on July 20th. Once registration is full, we'll start a waiting list in the event that any designers or brewers drop out. At the Kickoff, no walk-in entrants will be accepted.
If you're a designer: First register for the Kickoff event. You can participate individually, as duos to form one team, or as an agency. If you're a duo or an agency, at least one member of your team must be present at the Kickoff event. At the Showcase, attendees will vote for their favorite branding packages, with 1st, 2nd, and 3rd place "Crowd Favorites" being announced. All final branding packages will be featured on the AIGA Charlotte website.
If you're a brewer: First register for the Kickoff event, and then mark your calendar since attendance is mandatory for participation. Beers will be judged by a select panel of beer experts before the Showcase. At the Showcase, 1st, 2nd, and 3rd place beers will be announced, and the 1st place beer will also be released as part of the brewery's popular Nodable Series.
Location:
NoDa Brewing Company
2921 N. Tryon Street
Charlotte, NC 28206
Date:
July 26, 2016
Kickoff Schedule:
6-6:30 pm: Get your mingle on and grab a beer
6:30-6:45 pm: Creative Brief Overview
6:45-Whenever: Designer-Brewer Collaboration Time
Parking:
There is plenty of parking behind the brewery.
Pricing:
This event is free to members and the public.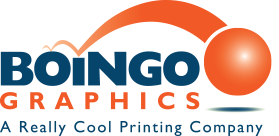 Chapter Partner
A Really Cool Printing Company. Boingo Graphics offers Charlotte printing services, creative design, mailing, web design and fulfillment.
Chapter Partner
As a leading creative staffing agency, The Creative Group specializes in connecting interactive, design, marketing, advertising, and public relations talent with the best companies.
Chapter Partner
Everyone needs a place to get things done.

Venue Partner
NoDa Brewing Company is a unique microbrewery that offers a variety of small- batch craft beers.

Design Partner
Creating brands, products, and experiences that people love.
Event Sponsor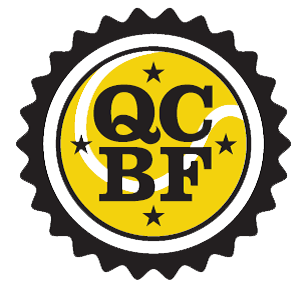 Queen City Brewers Festival is ACEing Autism's annual fundraiser, bringing together the Charlotte area to support ACEing Autism's mission to serve families in the Charlotte community affected by autism spectrum disorders.