It's one thing to learn, it's another thing to "do". And do we did at our Letterpress Workshop with Chris and Danielle Paul, of Old North State Press. For those that missed this workshop, we just couldn't leave you high and dry (and without FOMO) so we've written up a little rundown on this extra special event.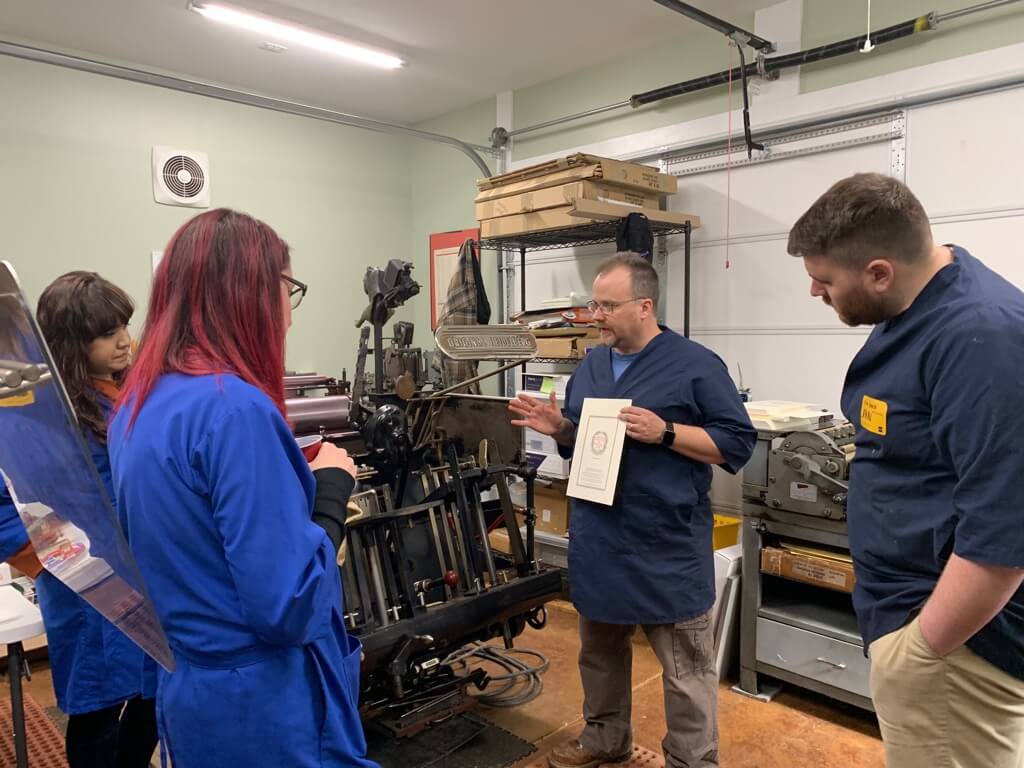 —
This Small Talk took place February 8 and featured a morning and afternoon workshop. The party got started as Chris gave some brief history on the awesomeness that is letterpress—he explained the nuances of the machines he used (note: they were total beasts!) and showed attendees at length, the real leading and teeny tiny pieces of copper and wood that were used to make the chamber and lock in the type for printing. Novice or pro? No matter—it was seriously incredible to see it all up close and personal and ask whatever questions came to mind.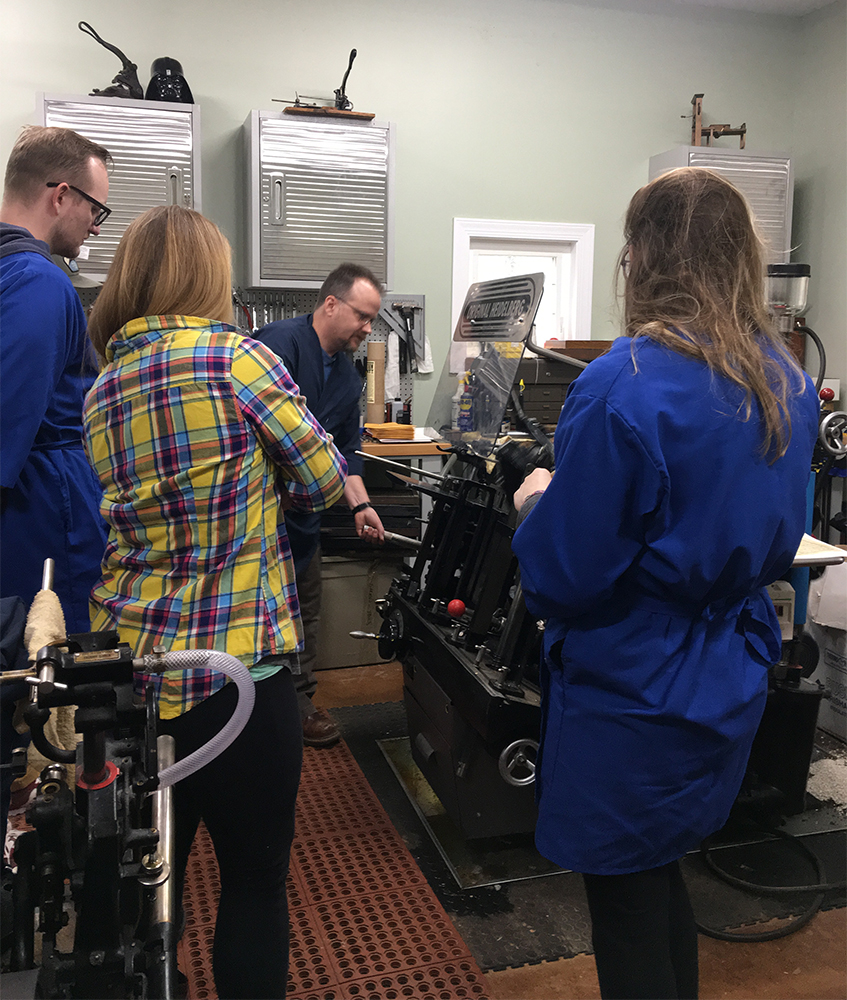 In addition to a deep dive on the machines and basic history, Chris dropped some serious knowledge and fun facts on us all. For instance, did you know the origin of the saying "out of sorts" being tied back to word press and meaning "out of letters"? How about the fact that the name "linotype" literally comes from "A LINE OF TYPE"? Painfully obvious yet totally unrealized, we know.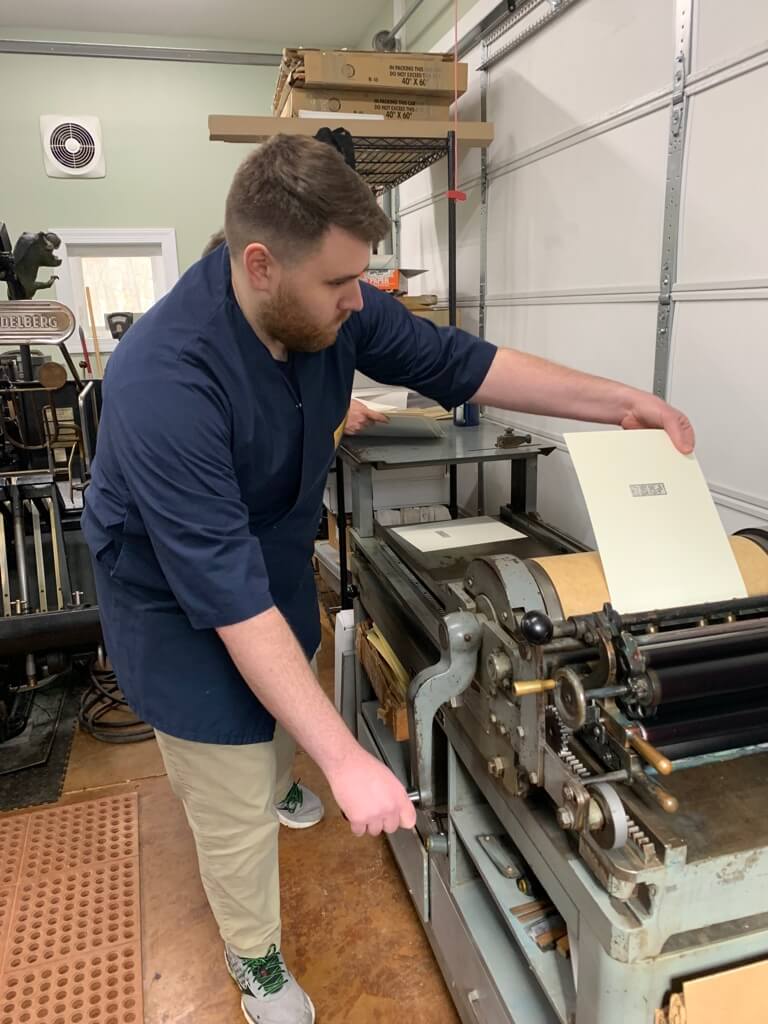 Next up, we were able to test out our printing skills. We bodied up to the Vandercook proof press and got cooking! Now this, was seriously cool. Not only did we get to print for ourselves, but Chris totally went above and beyond for this event—he contacted the archivist for AIGA and used the archival AIGA seal as part of the design participants were able to print. Yeah, have we mentioned this guy is a badass and totally thoughtful rockstar?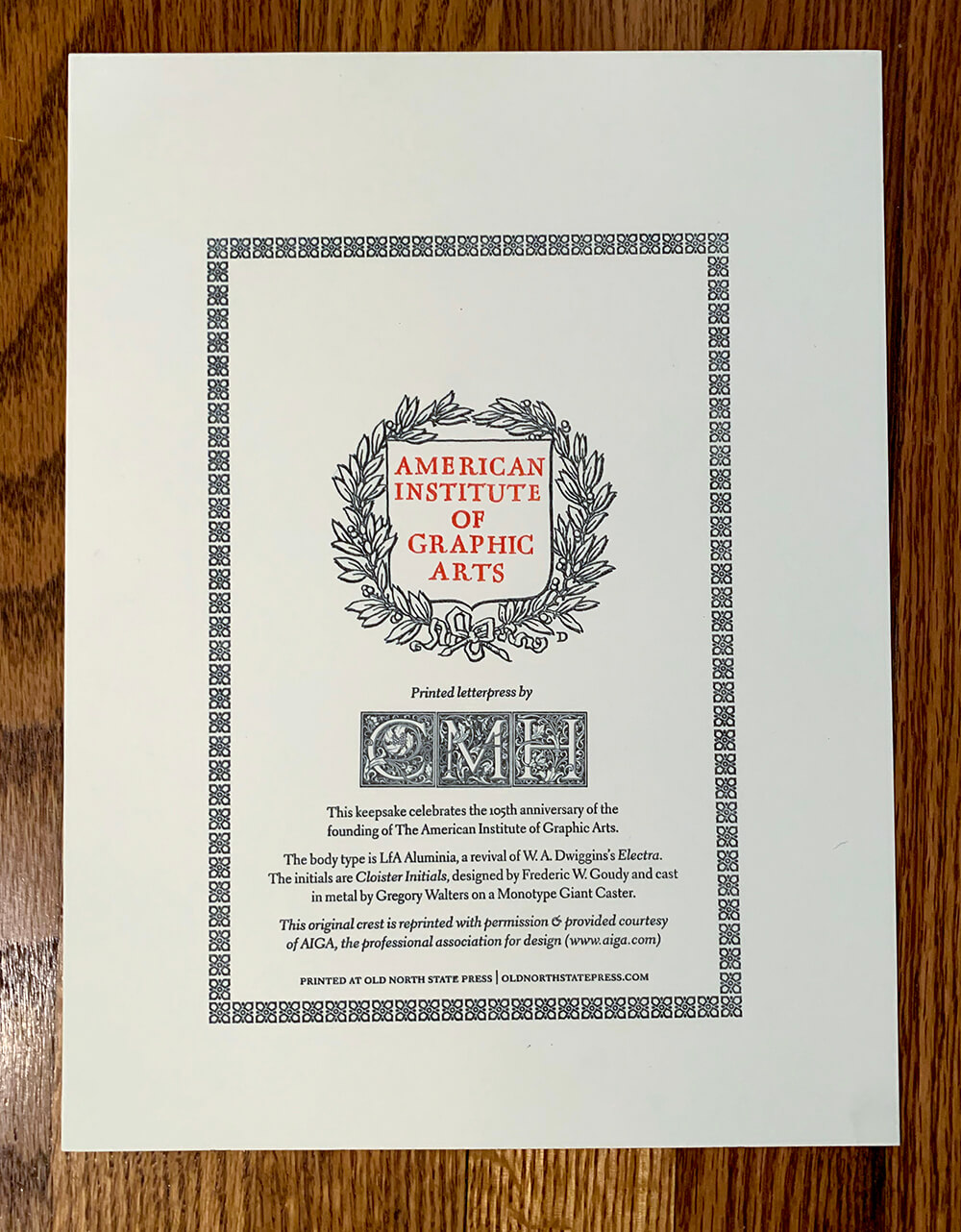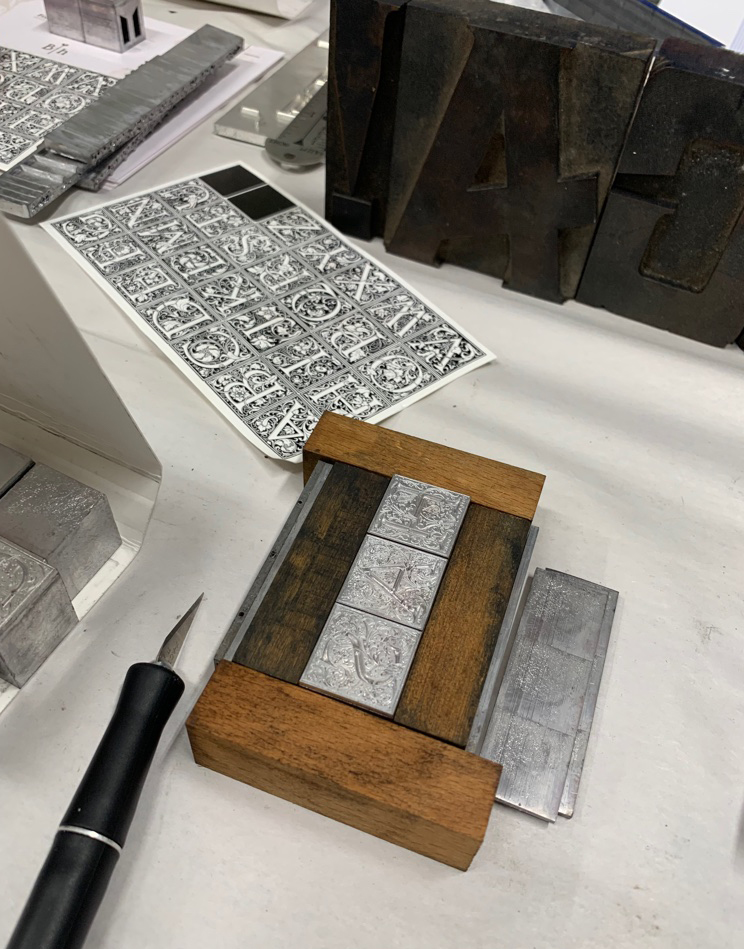 While each of us walked out the door with 10-15 copies of our personal prints, the best part was the unique insight Chris himself was able to give us all as a parting gift. Chris is far more than a printer, he's a type caster, collector of lead type created by hand, a refreshingly passionate teacher and student of the craft, and one of AIGA Charlotte's most prized supporters.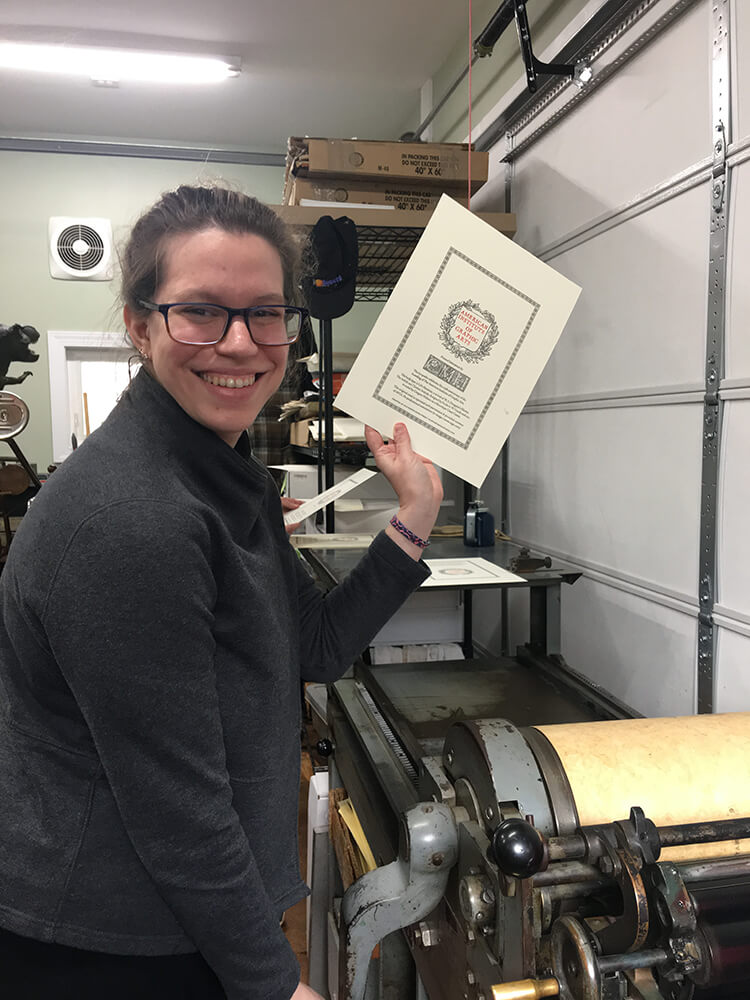 We can't thank him enough for his time, lessons, and support of AIGA and are looking forward to working with him more in the future!
—
Don't want to take our word for how incredible this event was? Let our members convince you.
"Participating in the letterpress event was intimate, informative and hands-on. Chris and Danielle were excellent teachers and made us feel right at home in their studio. I loved being able to finally print on a letterpress with my own two hands!" – Whitney Gregg
"Creating something that I can touch and feel during the process is something that I enjoyed about this event. It's a whole different feeling than doing it on the computer, because not only are you involved in creating it mentally but physically. I would do another workshop like this all over again!" – Thalia Bastidas
"This was my first AIGA event. I joined AIGA to be a part of this event. And it was worth it! It was fun and I learned a lot, but more than anything, it was awesome to be in a group of people who nerd out on fonts as hard as I do. I'm definitely looking forward to the next AIGA event." – Ian Burkett