Incredibly talented, unapologetically passionate and daring designer are all words that describe the amazing Kelli Anderson. A few Fridays ago, Ms. Anderson dropped by Charlotte to give a compelling presentation that captivated us all.
Kelli is well known for her design, animation, and illustration work for NPR, The New Yorker, Wired, MoMA and The New York Times. She is also known for her redesign of brands such as Russ & Daughters, Munchery and momofuku. But it doesn't stop there. Kelli was most recently Adobe's first ever artist in residence and is the author of two pop-up books: This Book is a Camera and This Book is a Planetarium (coming soon).
The evening was filled with libations, laughter and fascination as Kelli showcased her unbelievable work and inspired us to use our talents for good. All we can say is, if you didn't make it, you really missed out. We'll do our best to give a snapshot of what the evening was like.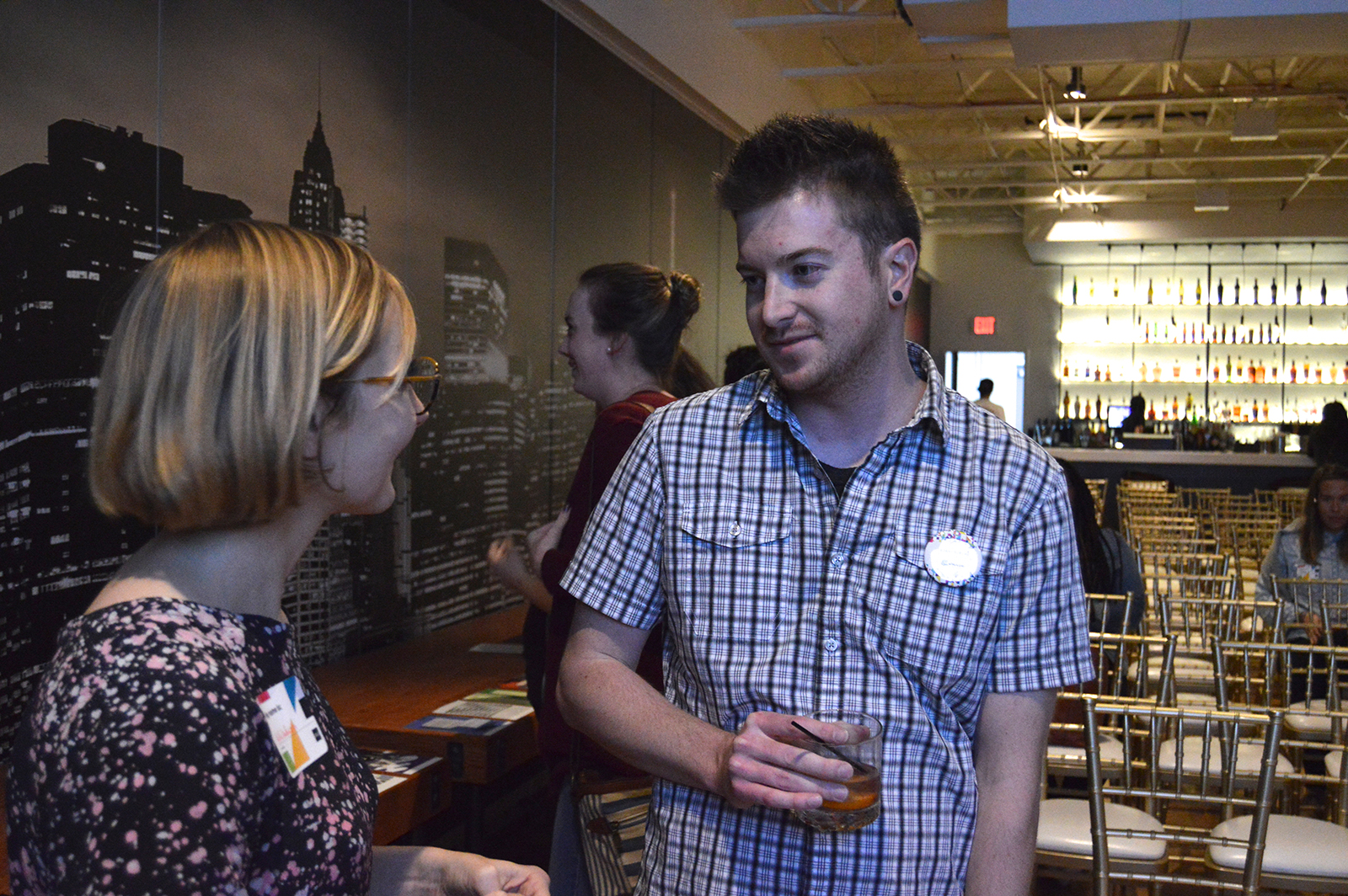 "As a designer, you know, I think a lot about how I can justify investing endless hours of labor into making these beautiful things when I could be using that time to go outside and pick up trash in my neighborhood or care for an abandoned pet…"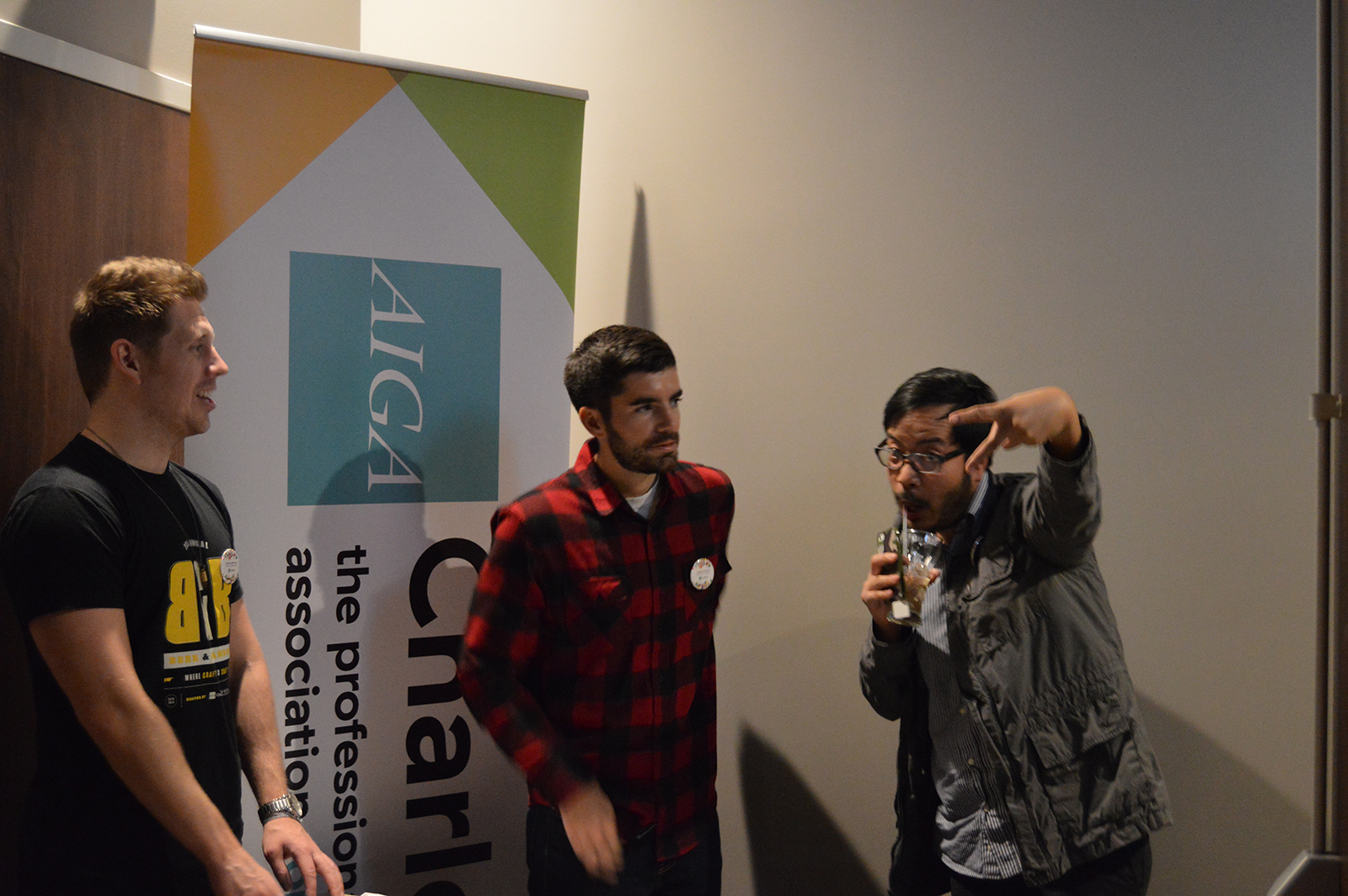 "We should never, ever underestimate the role of design."

"Design makes the world more accessible for everyone."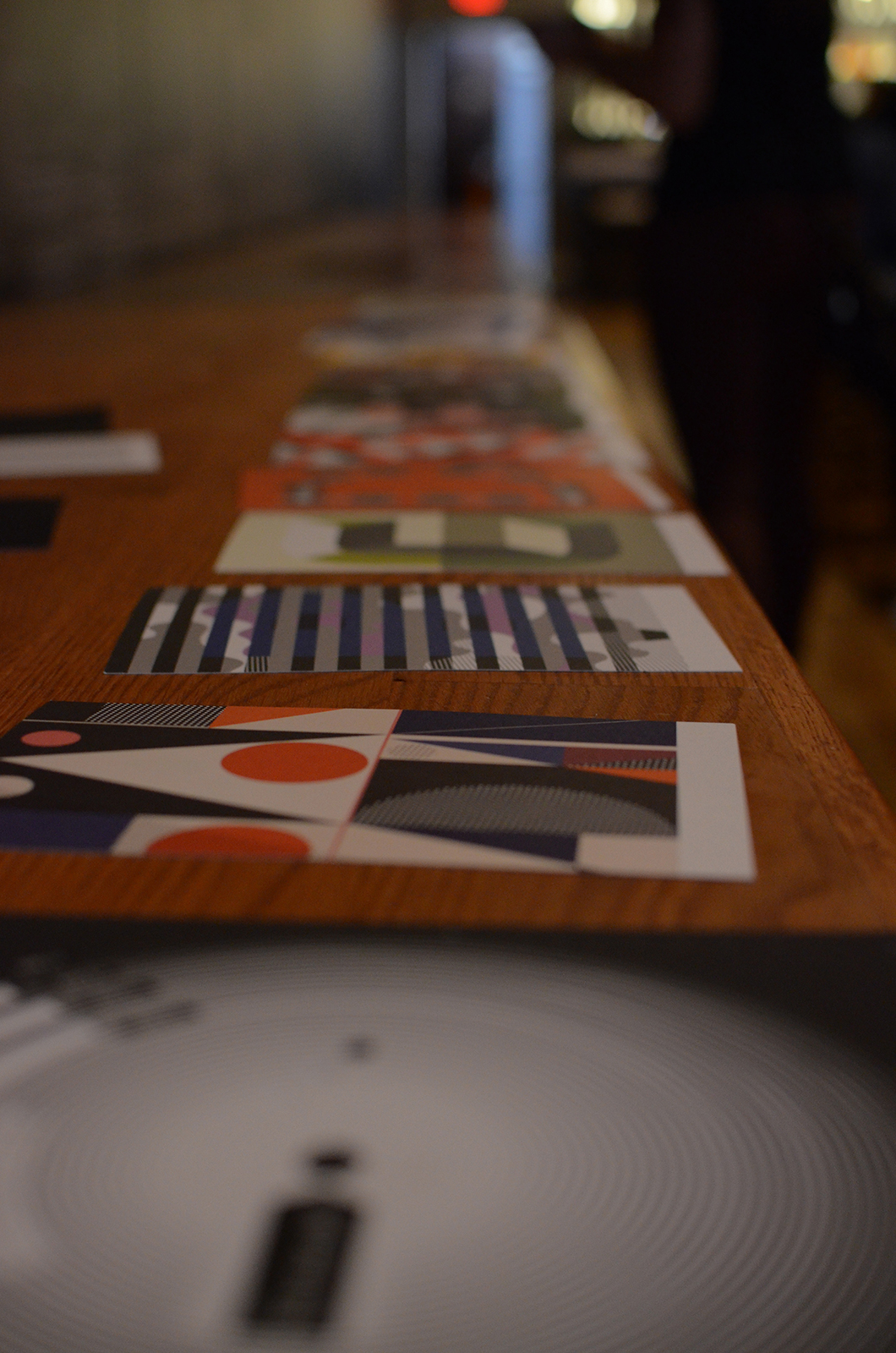 "The sheer amount of love and time we invest into the project we build, this catches people's attention and gives value that's even more valuable than monetary value."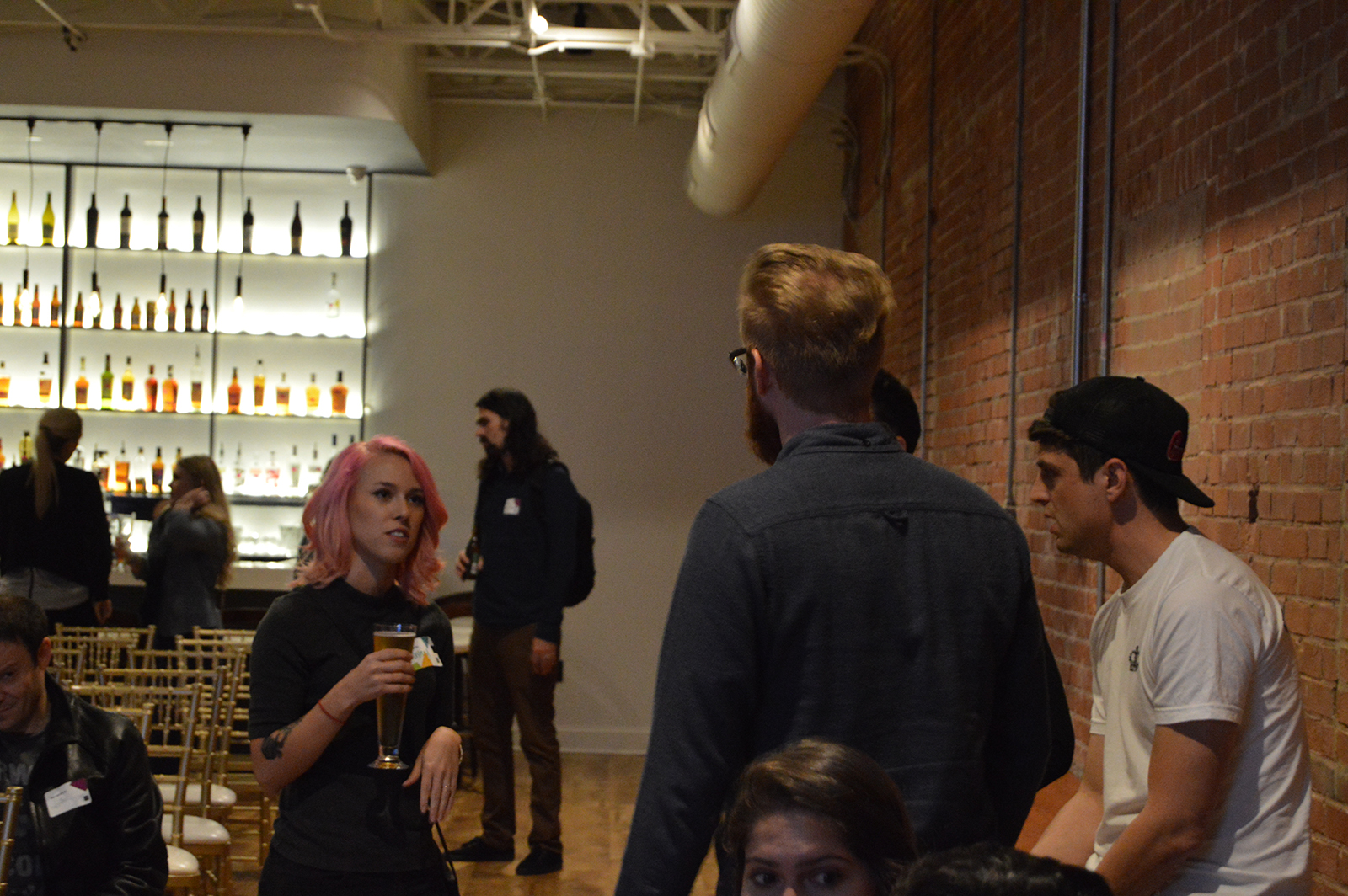 "Physical design projects that are completely interactive, you're supposed to touch and manipulate them or they're every touchy feely and exist behind a screen. A lot of people refer to this as lo-fi, but I've found that adding a sense of touch to a project, you're making the experience more multi-modal. It uses more of how we as humans are taught to think about the world. The hand is smarter, more nimble and is more receptive to feedback than the brain working alone."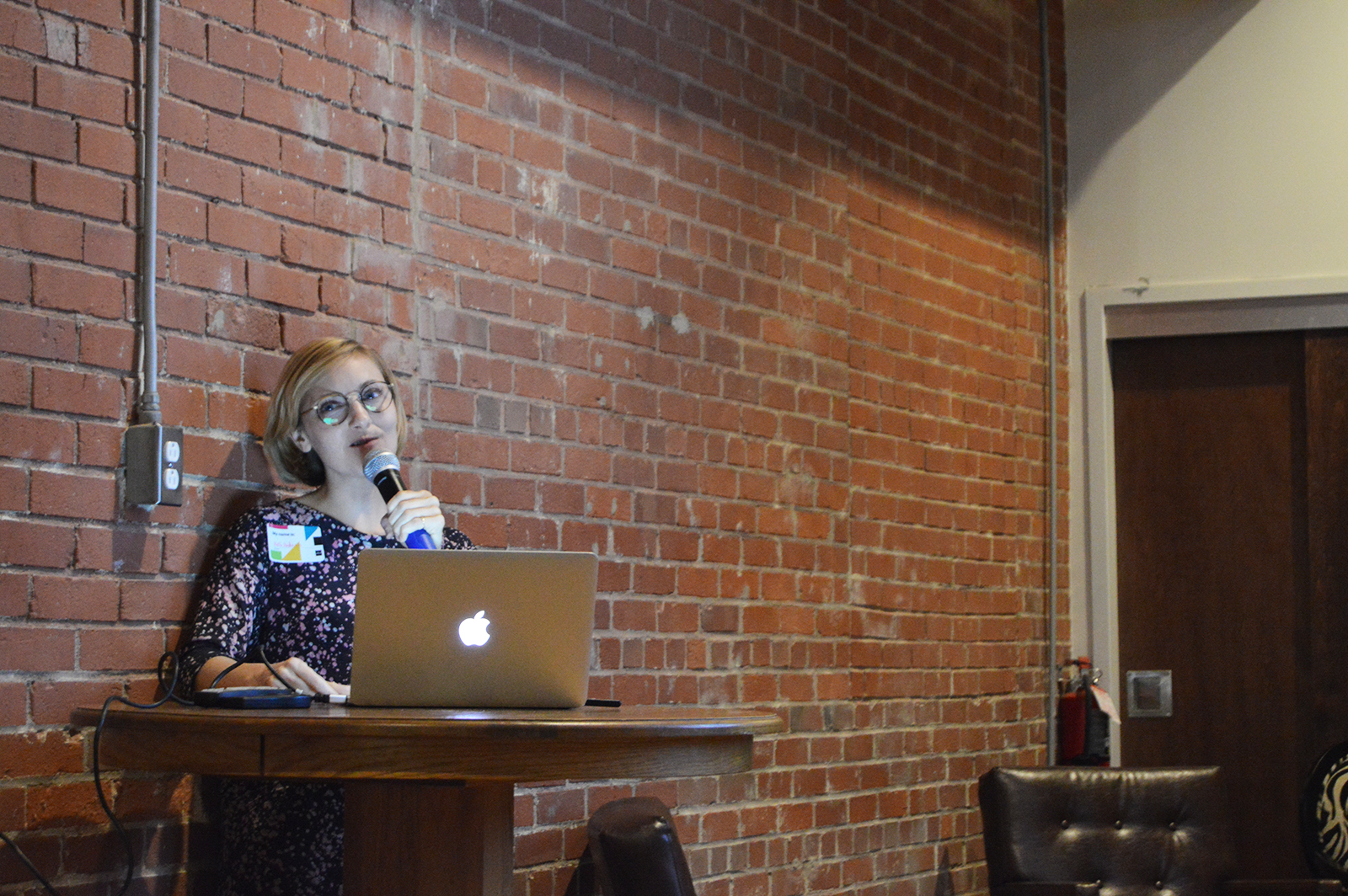 One of the many treats from her talk was when she told us how she and a group of friends got together in 2008 and created an alternate reality newspaper that they passed out on the streets of New York. Why was this so interesting to all of us? At the time in 2008, the Iraq War was raging and this paper proclaimed that the war was over. But that was just the beginning. They claimed Guantanamo Bay was closed and that economic policies put the country on the path to equality rather than driving people apart. They set the groundwork for more informed citizenry and a more hopeful future. It was a simulation of everything we wanted to happen, happening all at one time. You can see more about it here.

"95% of what you do as a designer is just trying things out and trying to get it to feel like a cultural match."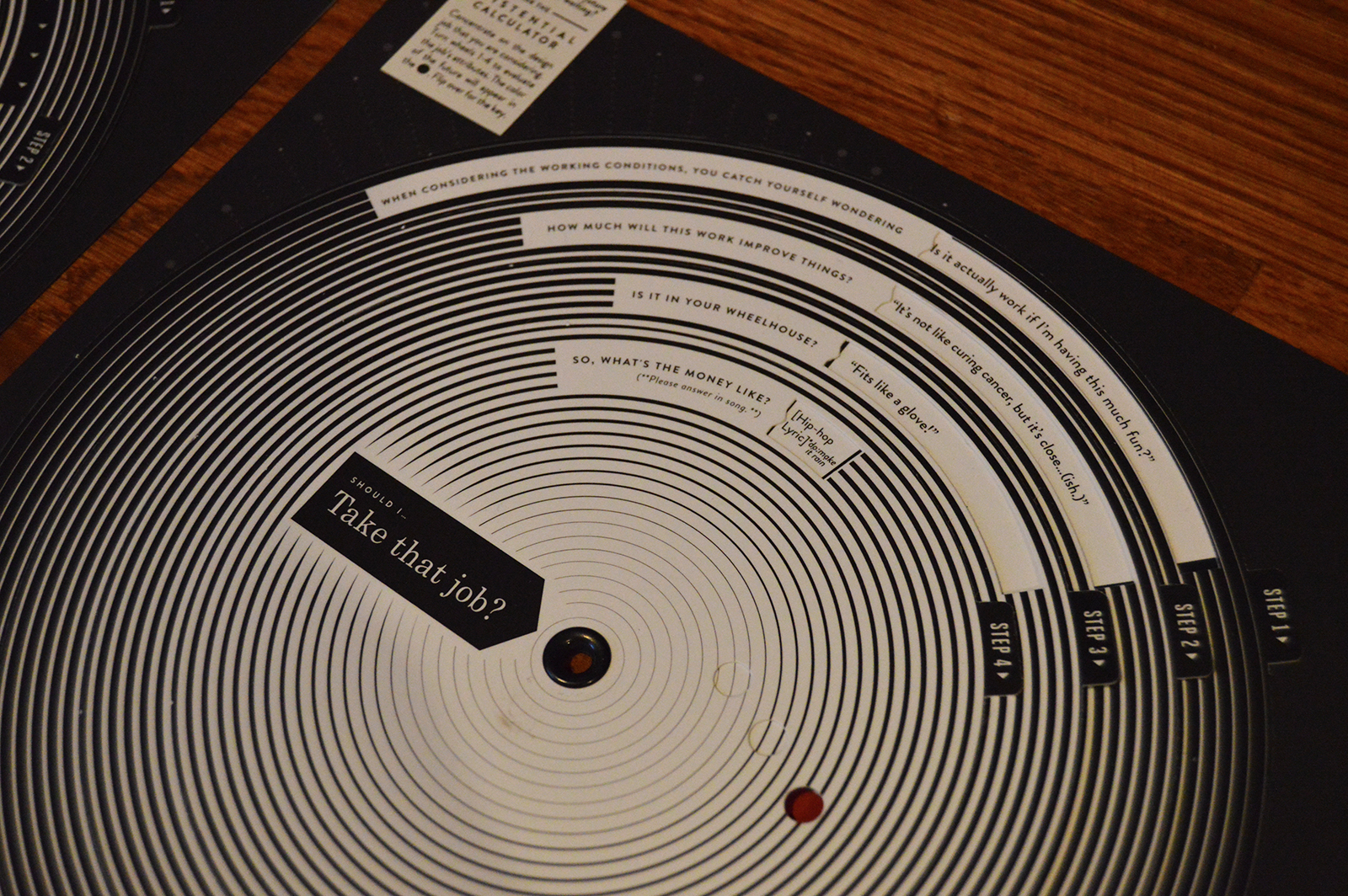 About This Book Is a Camera: An educational book that explains the magic of how light works. The pop-up book is a functional pinhole camera she made from an elaborately folded piece of paper. This idea came to fruition while she was a creative resident at Adobe. Watch more here.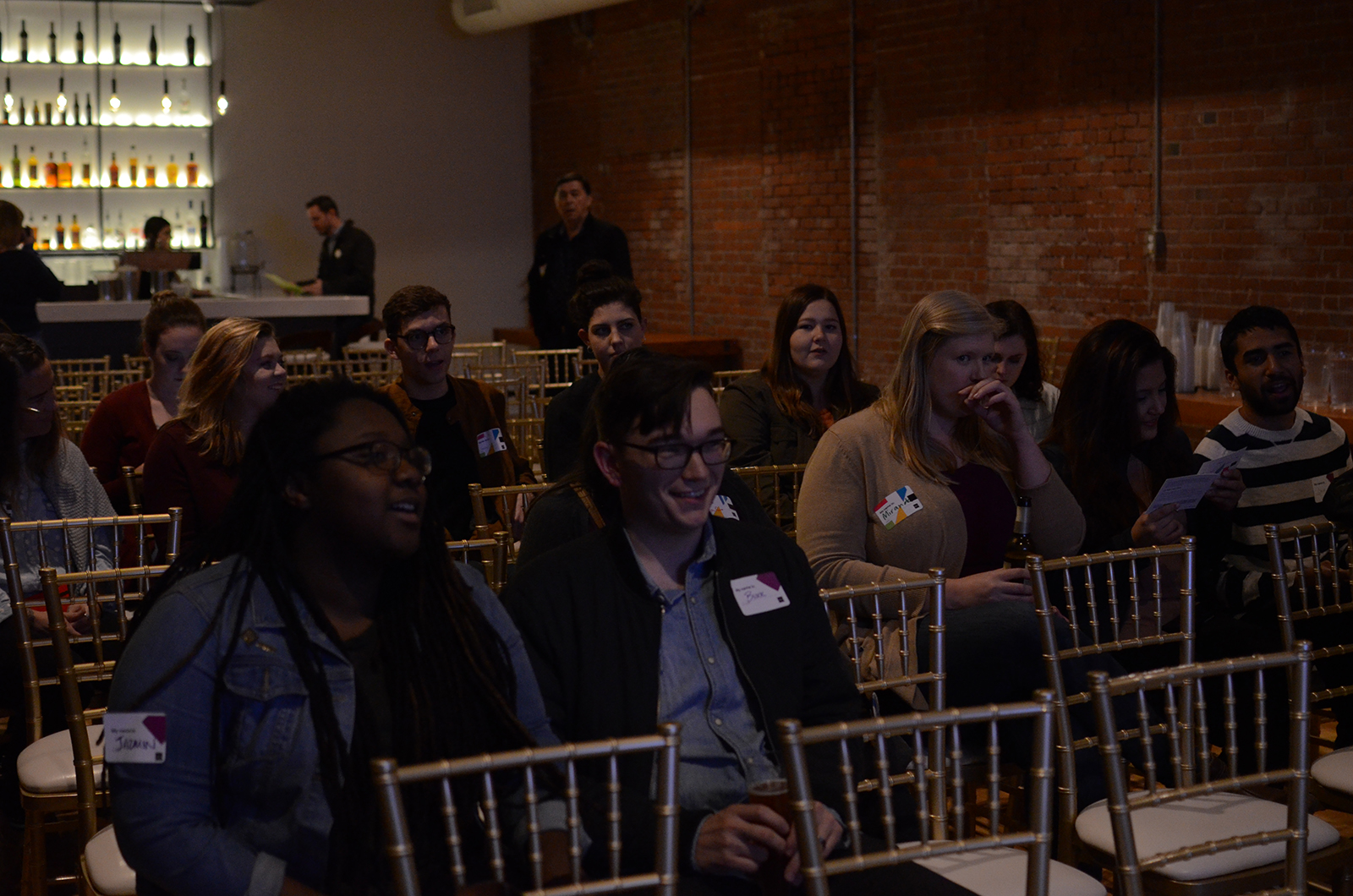 Another cool project she worked on was this musical wedding invitation. Created from paper and a small needle, this interactive invitation folds into a paper record player that plays a song composed by the couple it was made for. Watch more here.
Her most recent projects include her first solo show and another educational pop-up book, This Book is a Planetarium.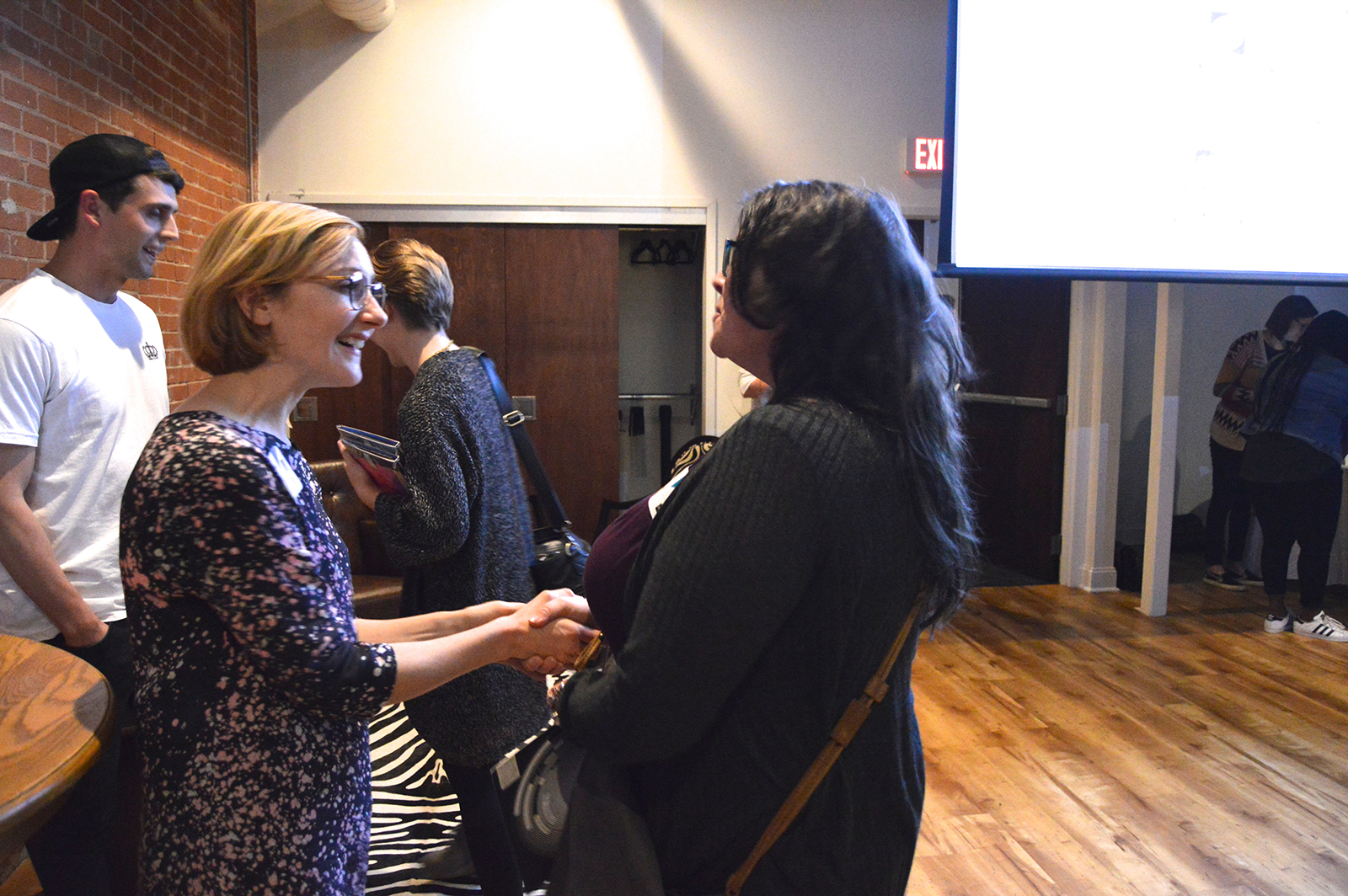 Her first solo show in San Francisco, Around and Around. All the objects in her show work because of rotation and use motion in different ways.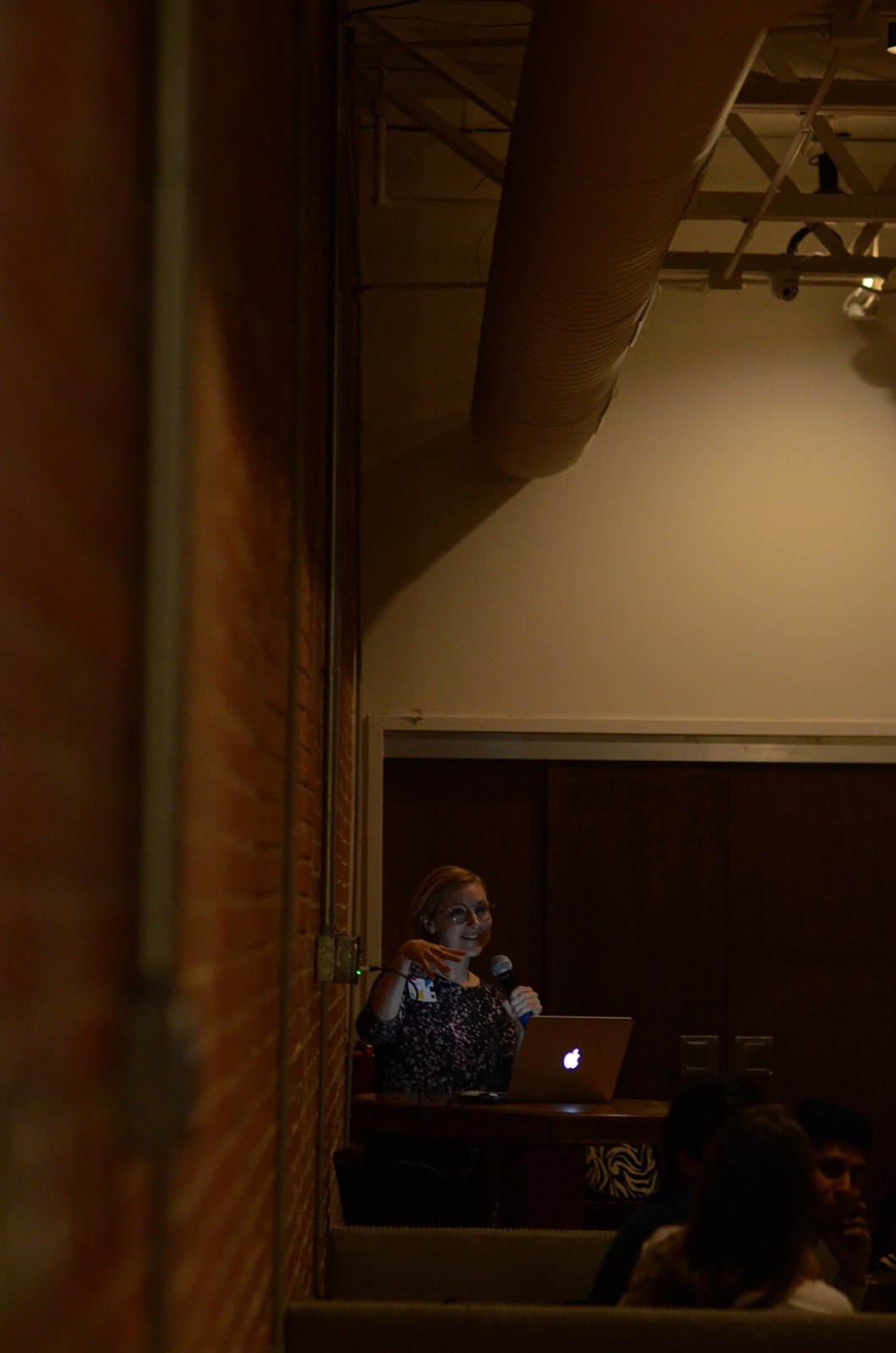 This Book is a Planetarium is a collection of interactive tools that rise off the page and demonstrate different scientific concepts that are otherwise abstractions. It shows what paper can do and urges people to play with it and figure out what makes it work. Each page has a complete scientific explanation of why and how it works. Featuring everything from a speaker to a planetarium, this pop-up book is fun for all ages.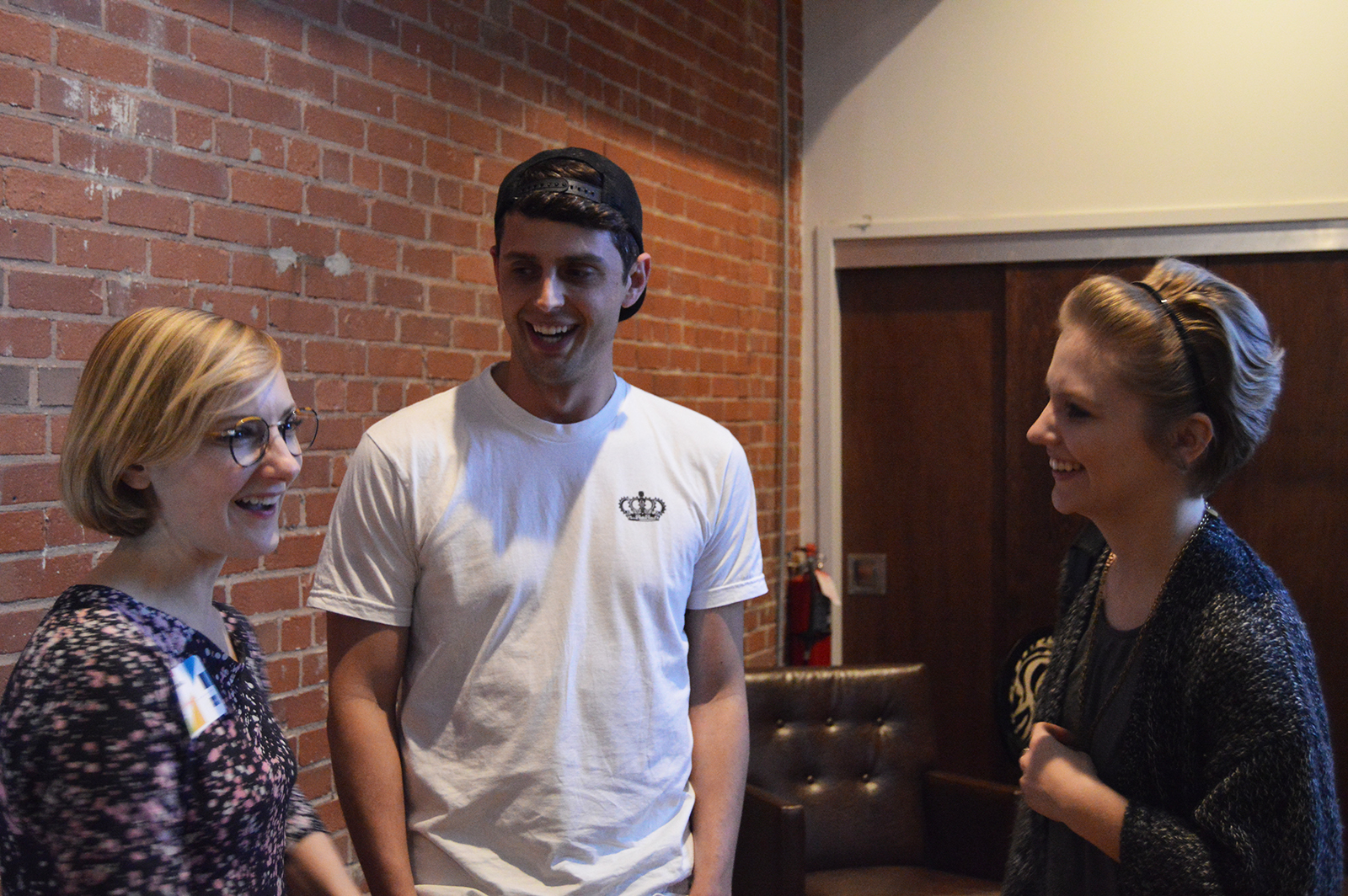 Learn more about Kelli and her amazing projects here and follow her design adventures on Instagram.
Kelli, we can't thank you enough for sharing your passion and inspiring us.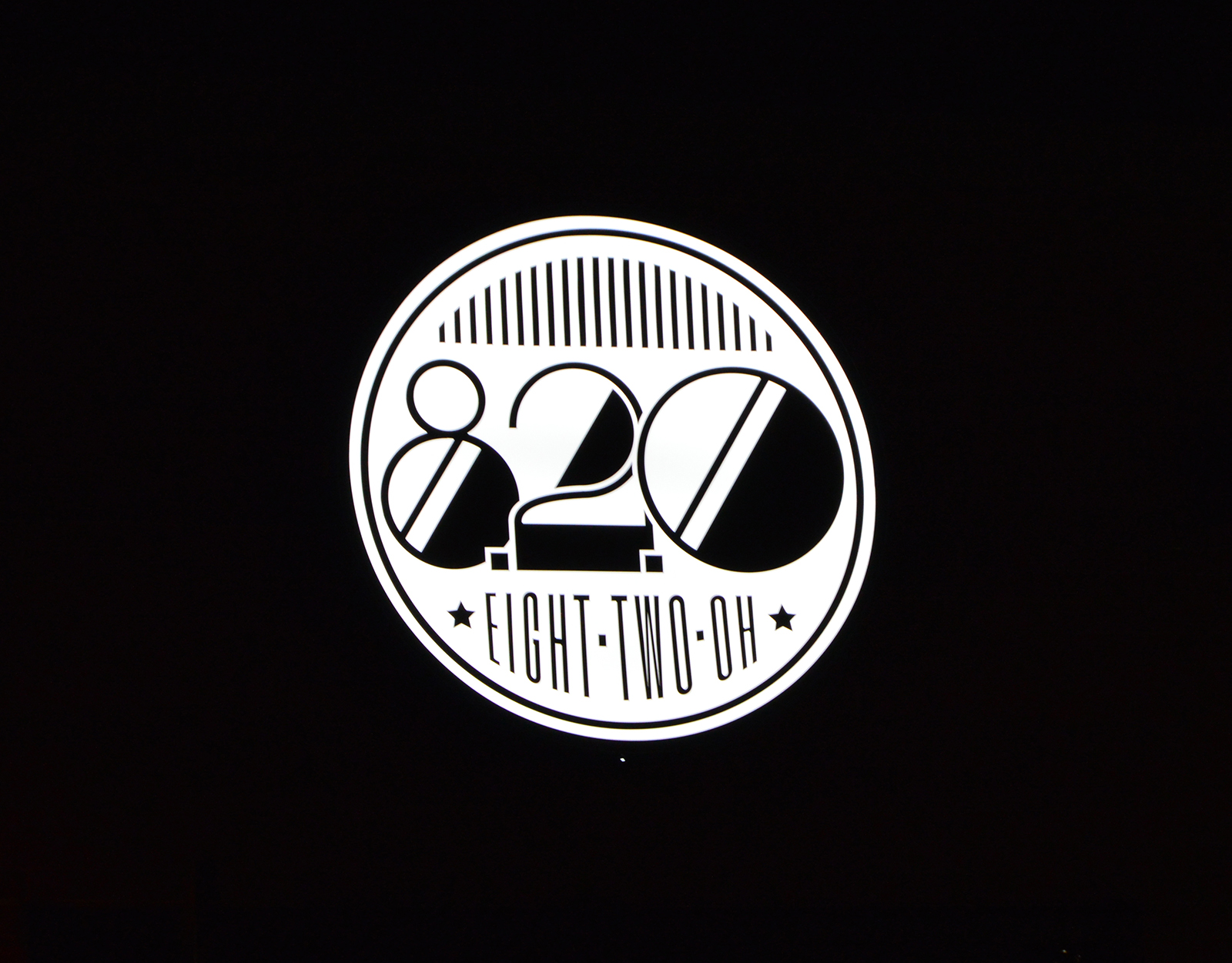 And a BIG thank you to 8.2.0 for letting us use your amazing event space, as well as our partners Metrographics, The Creative Group, Industry Coworking, and Hyatt House for making this event possible.