Dustin is a Charlotte based illustrator and cartoonist. You can support Dustin by visiting his website dharbin.com or checking him out on instagram @dharbin where you'll find tons more of his amazing illustrations, comics, and prints!
---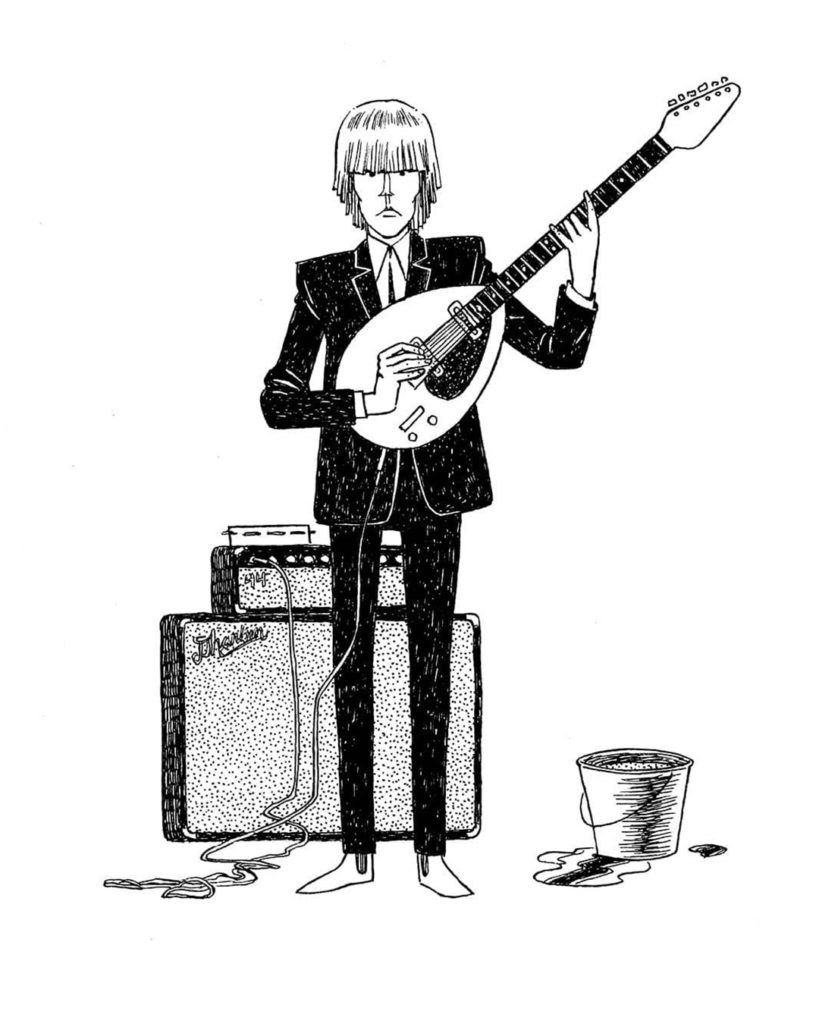 What attracted you to the design profession?
I worked at the comics shop Heroes Aren't Hard To Find, eventually becoming one of the showrunners of the yearly HeroesCon, and being surrounded by cartoonists, interacting with them, studying their work, inevitably led me to the hubristic "I could do that."
Who are your biggest influences and what do you like about their work?
Hm good question. Let's say William Dempster, illustrator of the 1960's Paul Bunyan book from Educators Classics Library, Ronald Searle, and (more recently) the late great Richard Thompson, of Cul de Sac fame. Dempster was a massively muscular ink drawer in the Ben Shahn mode, Searle packed more nuance and energy and information into his littlest pen line than anyone else, and Richard was just incredibly incredibly funny and loose with his linework, in a way that looked effortless but took an entire career to perfect.
What are your tools of the trade?
I draw nearly everything with a Hunt 108 and a bottle of ink. There are other nibs I use, but that's the center of my universe. Most everything else (color, layout, etc) gets done on the computer in Good Ol' Photoshop.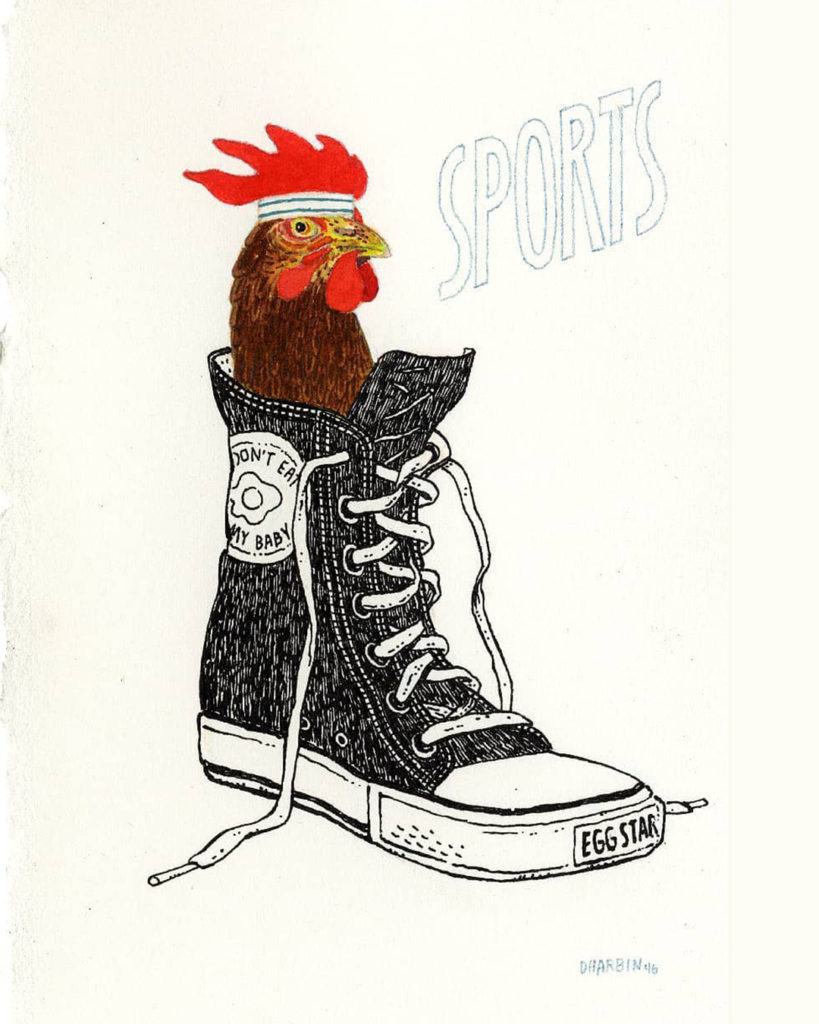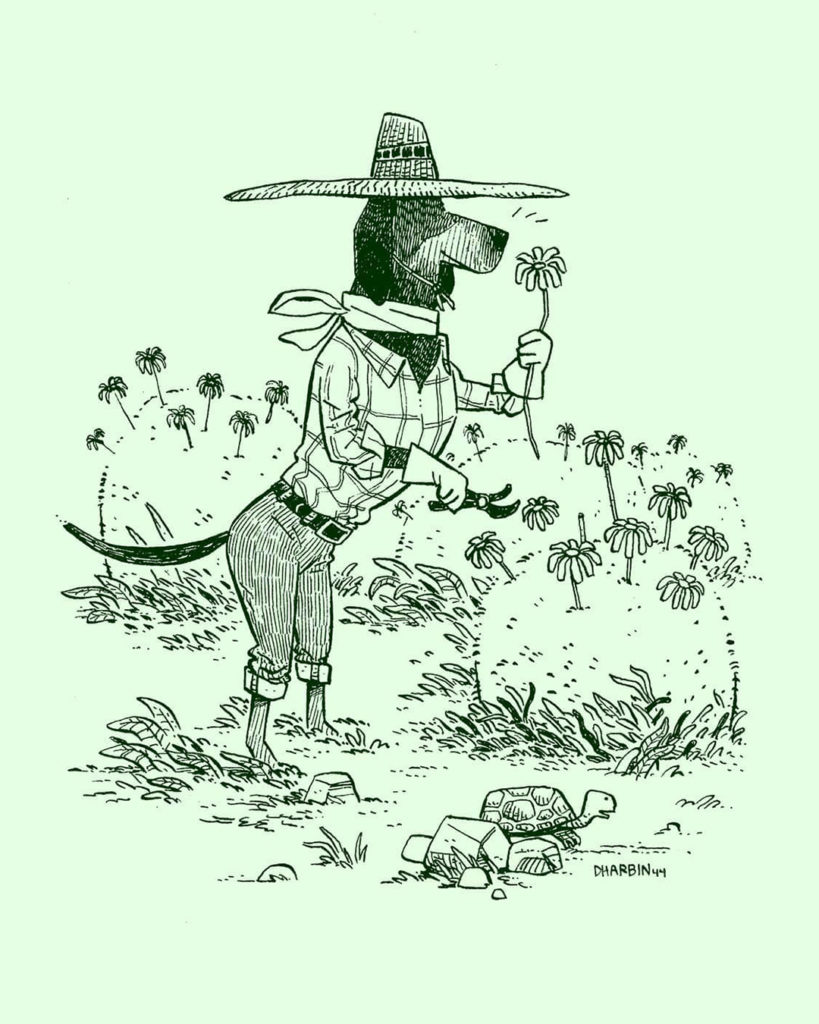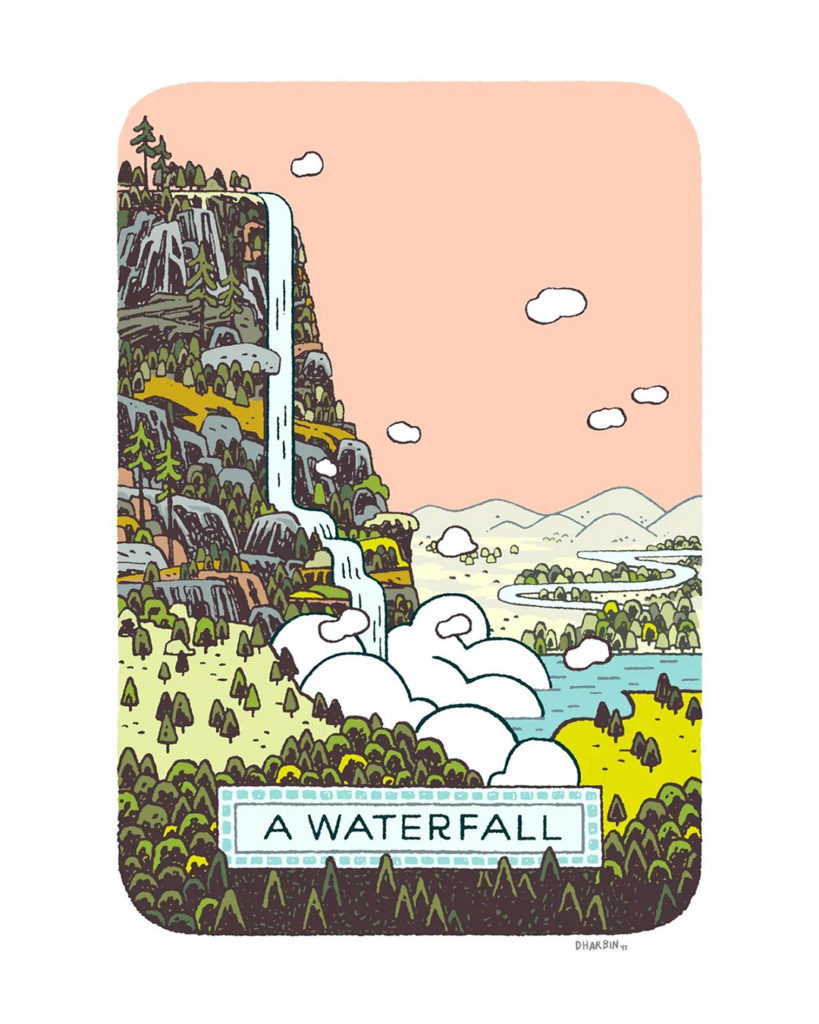 Do you have a specific creative process?
I sure don't! I generally just draw in the morning over coffee, and sometimes an idea happens and I follow it, and more often nothing happens at all and I make ugly drawings in my sketchbook that irritate me to death until I inevitably cover them up with something else.
What's your favorite thing about your work?
It does feel really good to finish a drawing and then look at it and think "yeah I nailed that." It's like an audible click when things work right, although I couldn't even begin to say what that entails.
Do you have any creative goals you're working towards? What are they?
I would like to do more important work, I think. But until that "important" idea arrives, I'll keep noodling in my sketchbook in search of it.
Where can we go to support your work?
My website is dharbin.com, and has a bunch of comics, plus links to all my other places, where I sell prints and post drawings and so forth.