They say if you love what you do you'll never work a day in your life. And Lauren Hom is the proof AND the pudding on that.
Queen of passion projects and flour crowns, collector of life lessons and boyfriend tears, Lauren Hom is everything an art director, heck, a person should be—curious, passionate, hilarious, and generous enough to come speak to our crew about how you can turn your world and work into a passion project.
We seriously cannot do this lady justice in writing, but we totally can pull some of our favorite quotes, advice, and takeaways from her time with us (WARNING: there were a lot of favorites) to share with you all. If you end this blog post even .007 percent as inspired as we were leaving the event, we'll call this a job well done.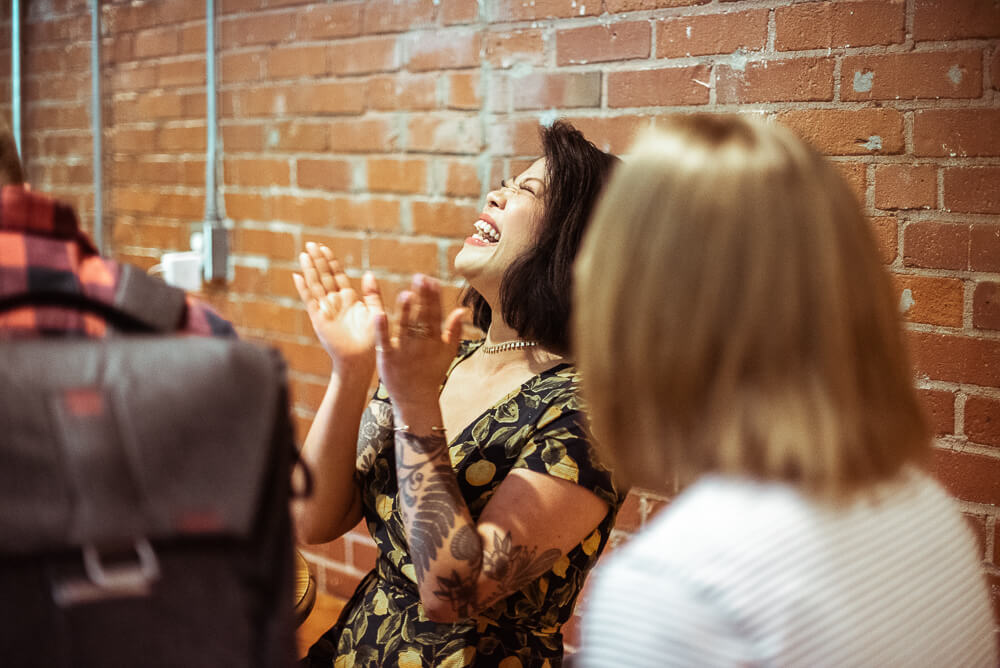 NOTES TO SELF:
A powerful idea is just as, if not more, important than a beautifully designed piece.
Lazy marketing: the idea that when you make something that others will connect with, they'll be more inclined to organically share it on their own. So, focus time on developing good ideas that resonate and you can get others to do the advertising for you (and fo' free!)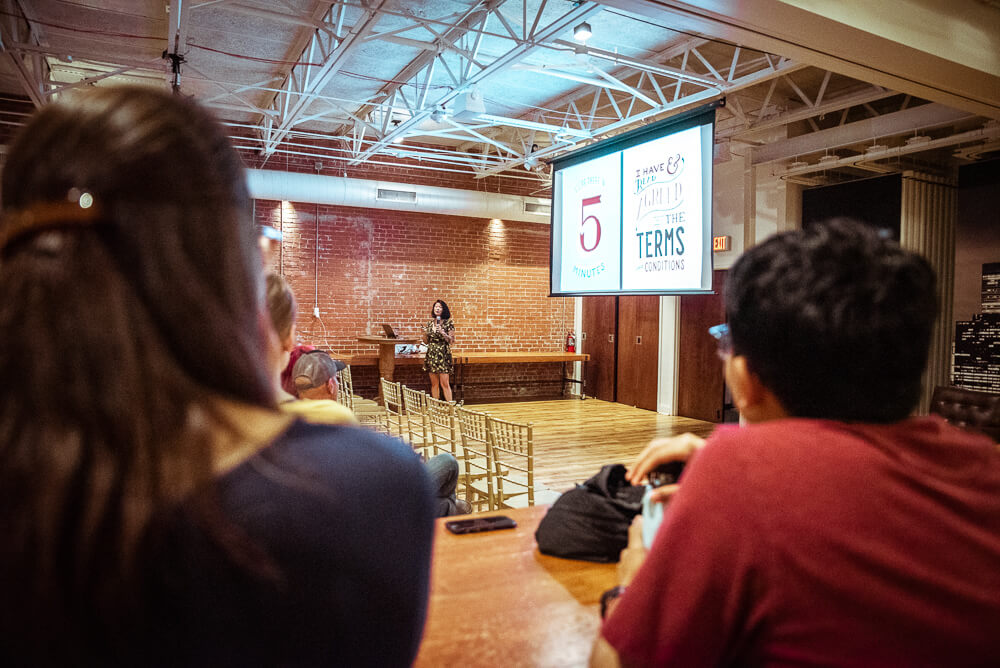 Wine and cheese can change your life (though you probably already knew that).
Being lazy isn't a bad thing, just get creative with it.
We're often afraid to put the work we work so hard on out there, but you need to remember, there is no shame in self-promotion. However, there is shame in talented people getting in their own way of building the careers they want because they are scared to promote themselves.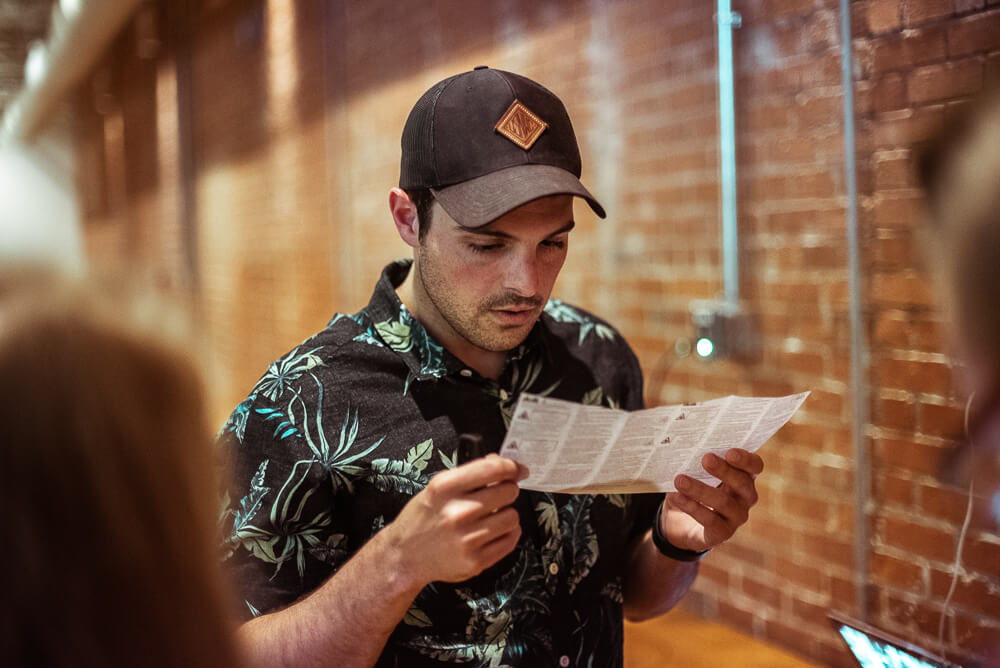 Done right, passion projects never stop working for you. They are always circulating and forever discoverable.
The harder you work the luckier you get.
"Passion projects are surprise gifts to the internet."
It's a lot easier to sell a product when you like the product (in regards to selling yourself). Learn to really love yourself.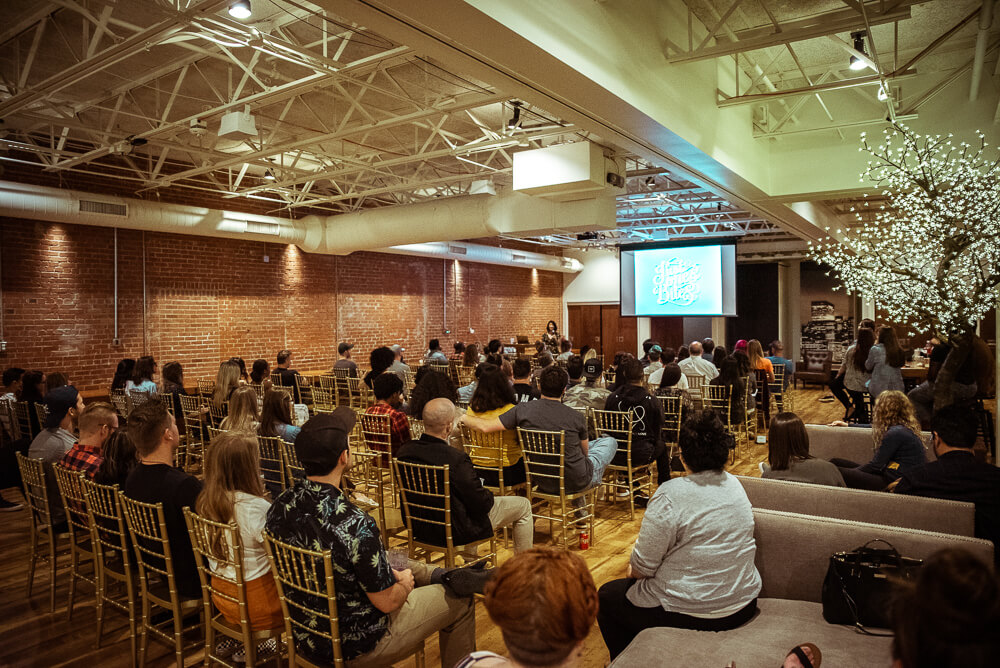 Shy guy (or girl)? When meeting new people or potential clients, don't lead with talking about yourself. Talk about a project or piece of work and how it may relate to their business—it allows you to talk about a specific thing, take the focus off yourself, and bridge the gap.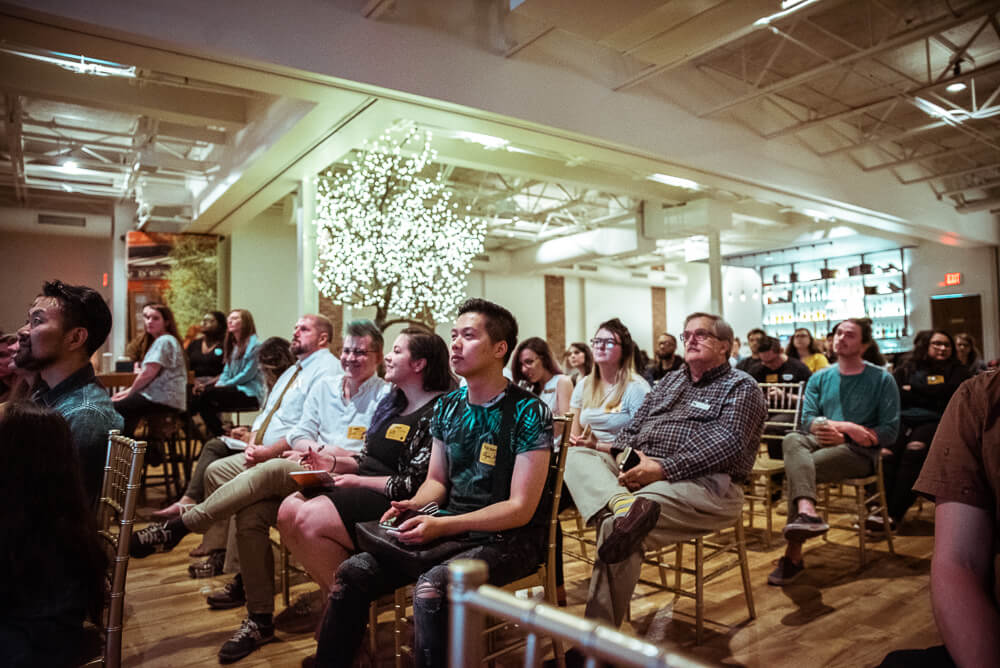 If you want to build a business around your art, you need to adopt a business sense.
Never stop asking, "is the juice worth the squeeze?" Take time to assess what you're doing, realize your time is valuable. It doesn't always have to be money, but you need to evaluate whether your effort is worth the outcome.
Find projects that meet and serve your own needs—when it comes to your projects, you get to write the brief.
Follow through is crucial (and often lacking) in our field.
Complaining about something is a low effort way of asking for what you really want. So, complain all you want but do something about it.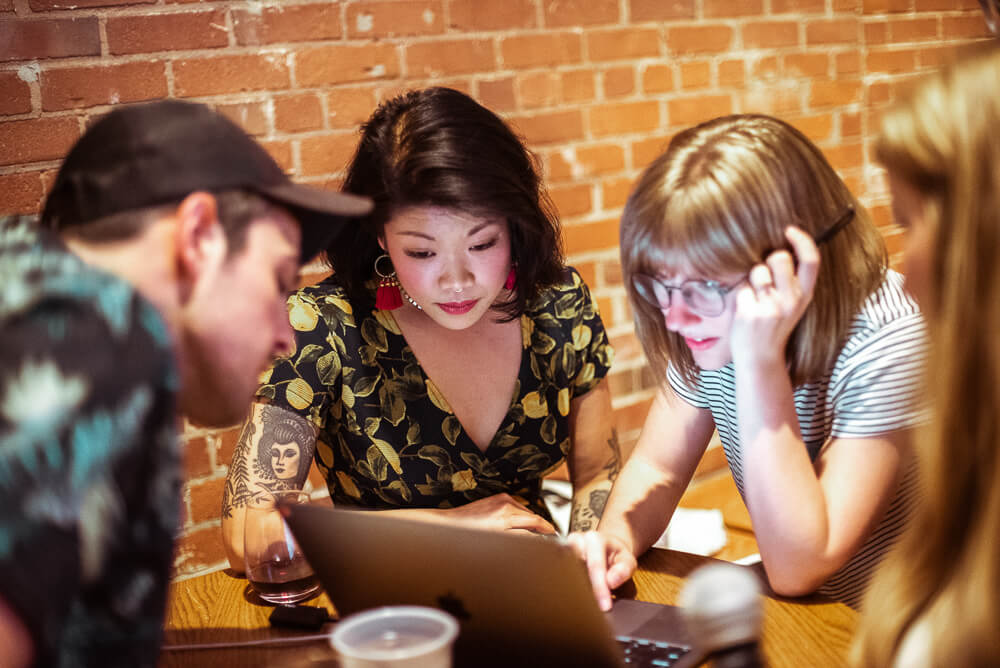 Embrace your inner weird. Being weird as possible, as early on as possible is great.
The things that you can't shut up about are what you should be exploring with your creative talent. Start by making a giant list of anything and everything you like, as well as a list of your skill set, then see if there are any things that can be paired up. Think ice cream and photography, or yoga and printmaking.
"A passion project is planting seeds in your creative garden."
When you use an idea you're excited about as the base of your project, it is never a loss.
You can (and should) be silly and strategic at the same time.
Think of your ideas as the most precision thing. Nurture them, love them, and don't be afraid to share them with the world.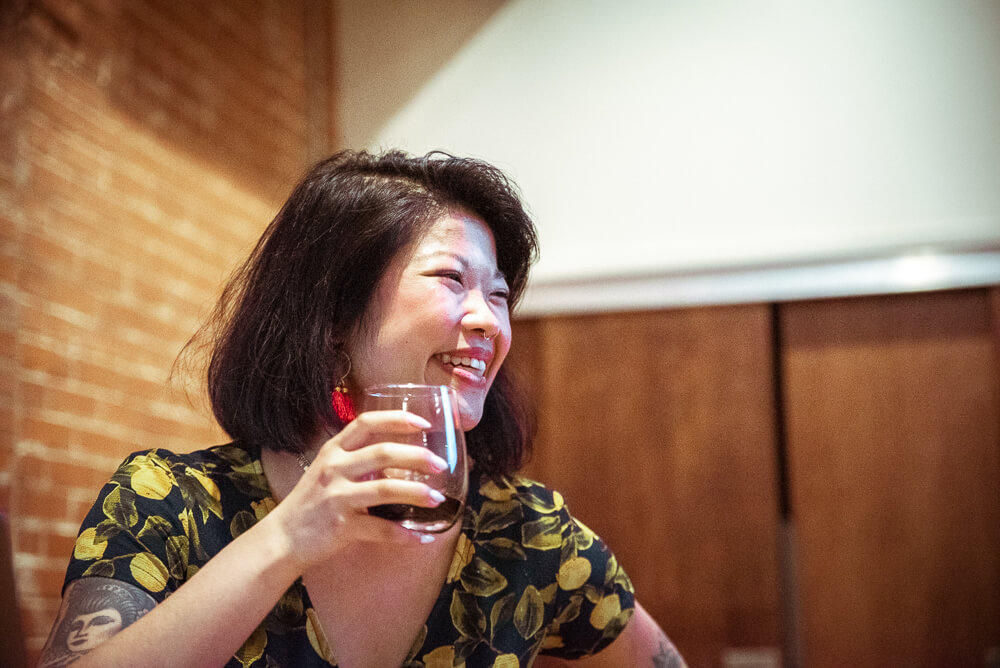 Thank you, Lauren Hom for spending the evening with us and inspiring us beyond belief. Thank you to our amazing sponsors 8.2.0, Metrographics, the Dunhill Hotel, Advent Coworking, and The Creative Group. And thank you to all of YOU who came out to spend some time with us.