Another year, another amazing turnout for the 5th annual Beer & Branding event that occurred on October 8th.
As per usual, local homebrewers and designers came together and created some of the most unique beers that were all wrapped up in an array of fantastic designs. Each mouthwatering beverage was carefully crafted by the brewers who were charged with incorporating a special ingredient into the final batch. The designers agonized over the perfect finishing touches to create a presentation that fully encompassed what your tastebuds would experience when you pop open a bottle.
As one of the fall's most anticipated events, NoDa Brewing Company was bursting at the seams, the energy at an all-time high. Homebrewers and designer duos brought the heat – there wasn't a single brew or design that failed to impress even their competition! Many teams offered up one-of-a-kind giveaways with stickers, coasters, bandanas and more, all ripe for the taking! And the samples…well, let's just say we had people asking for more than just one!
If you happened to miss out on this year's Beer & Branding Showcase event, stop what you're doing RIGHT NOW and mark your calendars for 2020. There is nothing comparable to hanging out at a brewery on a weeknight, tasting brews that you most likely will never get a chance to experience again, feasting your eyes on the cream-of-the-crop designs for the year's competition. Seriously. Don't miss out on this again—we promise you will regret it.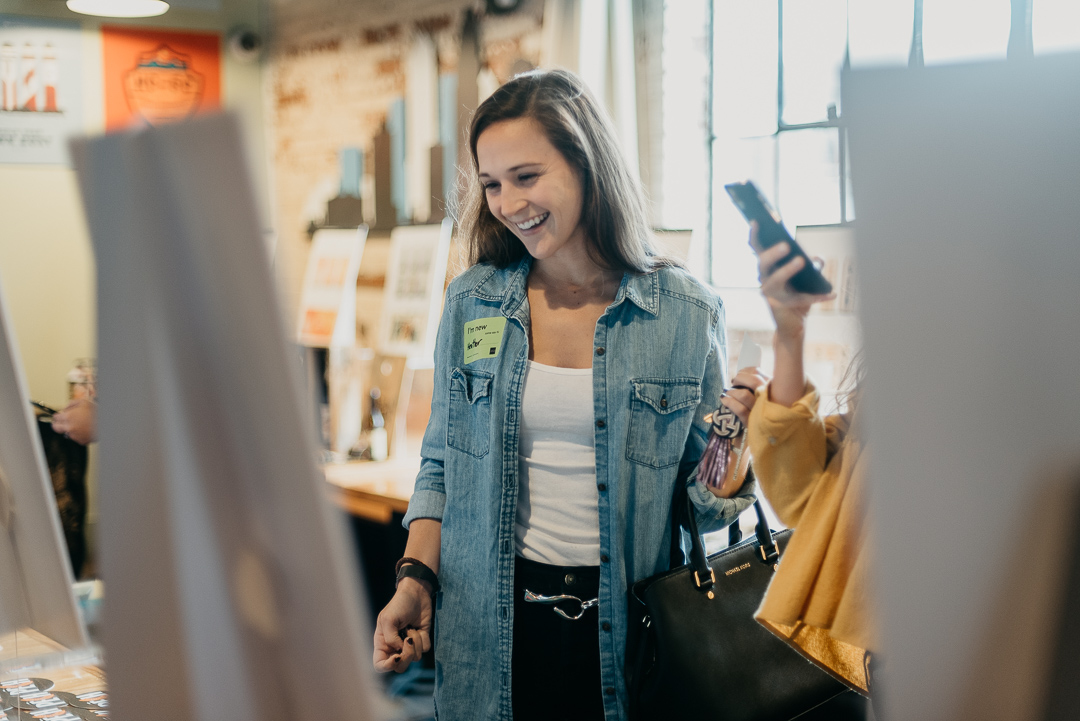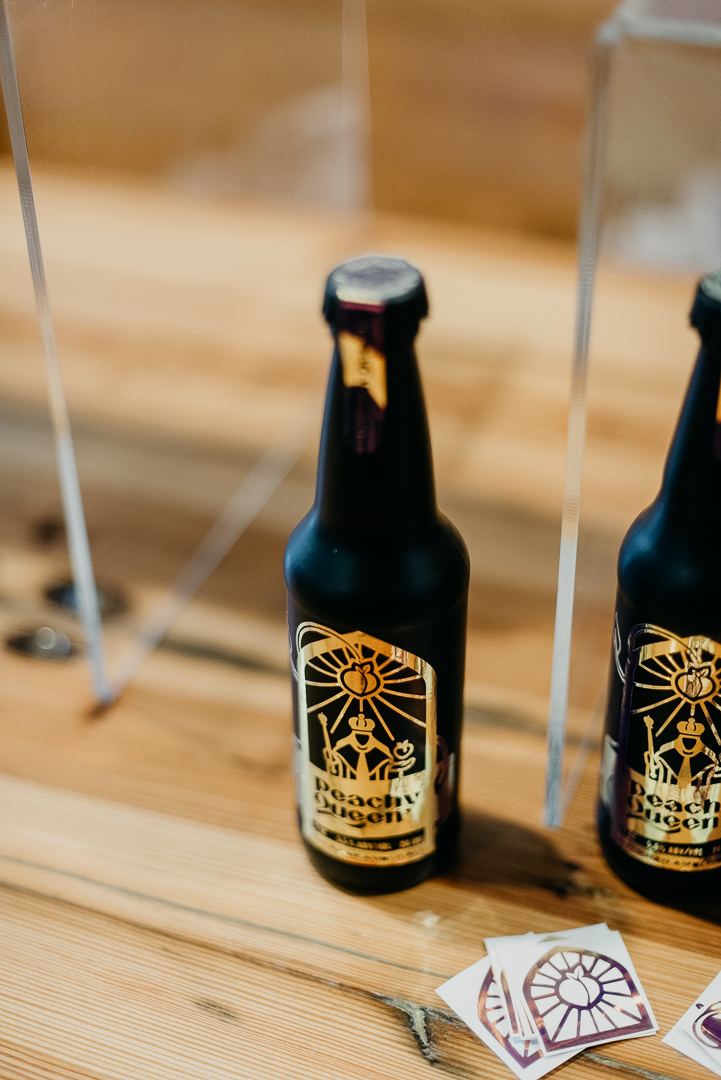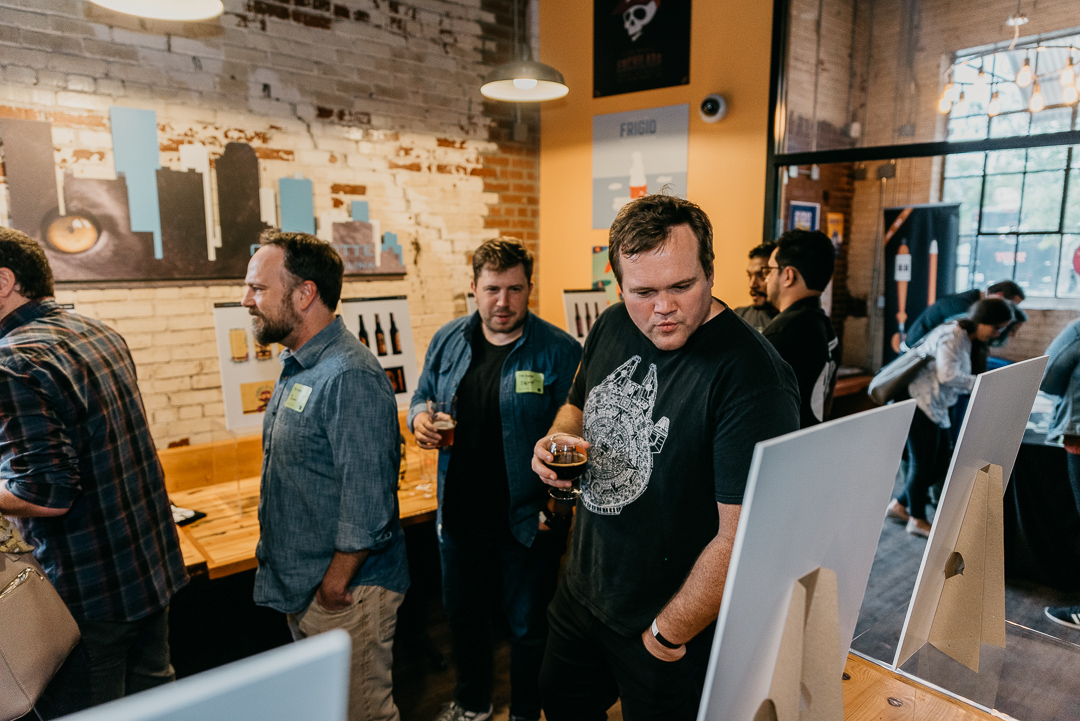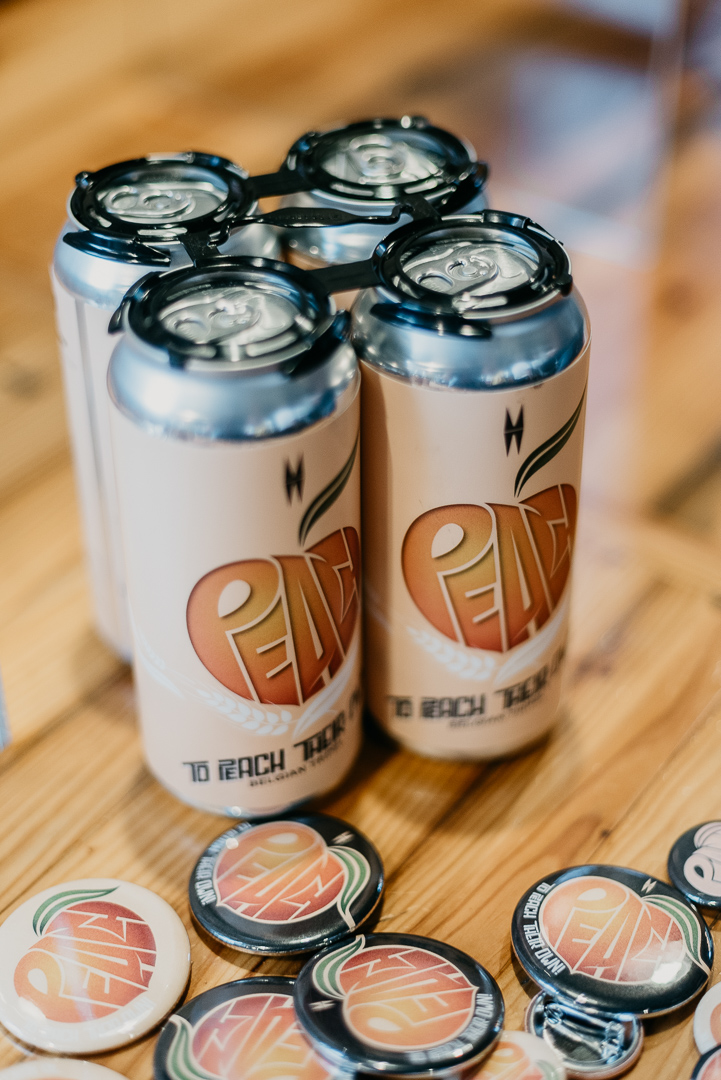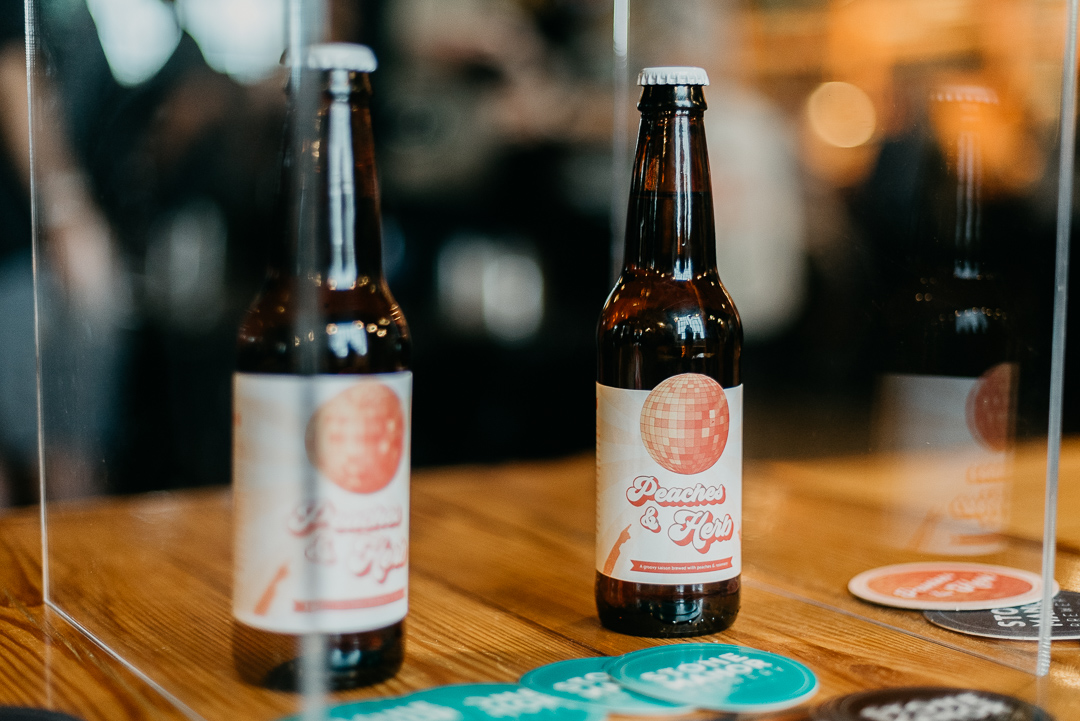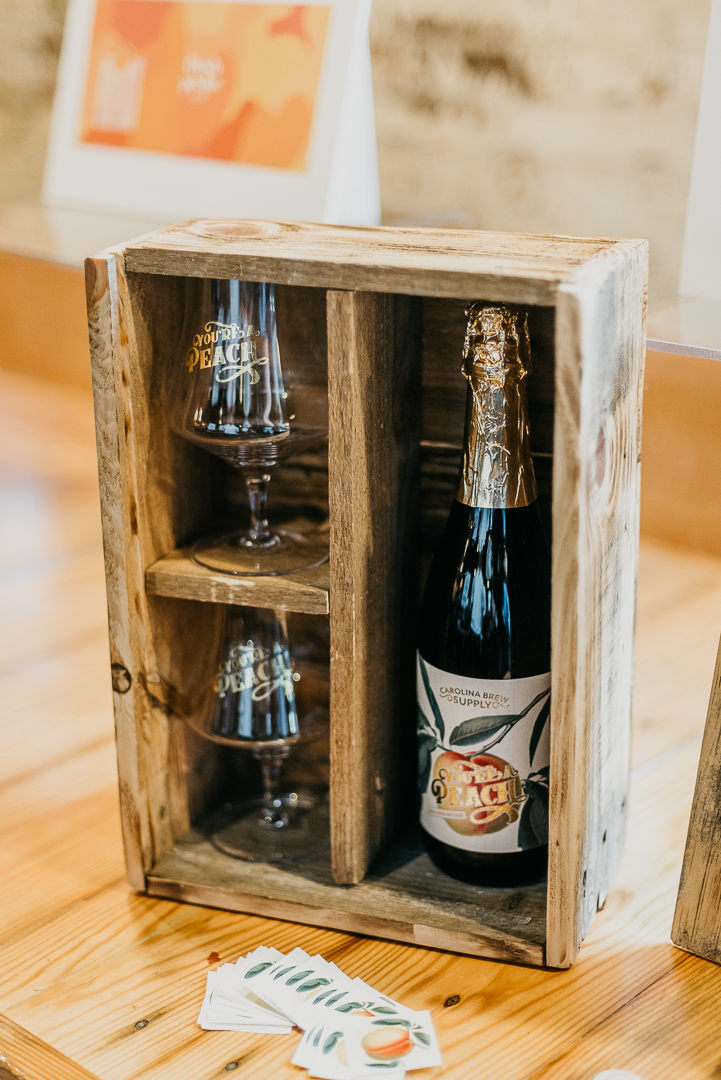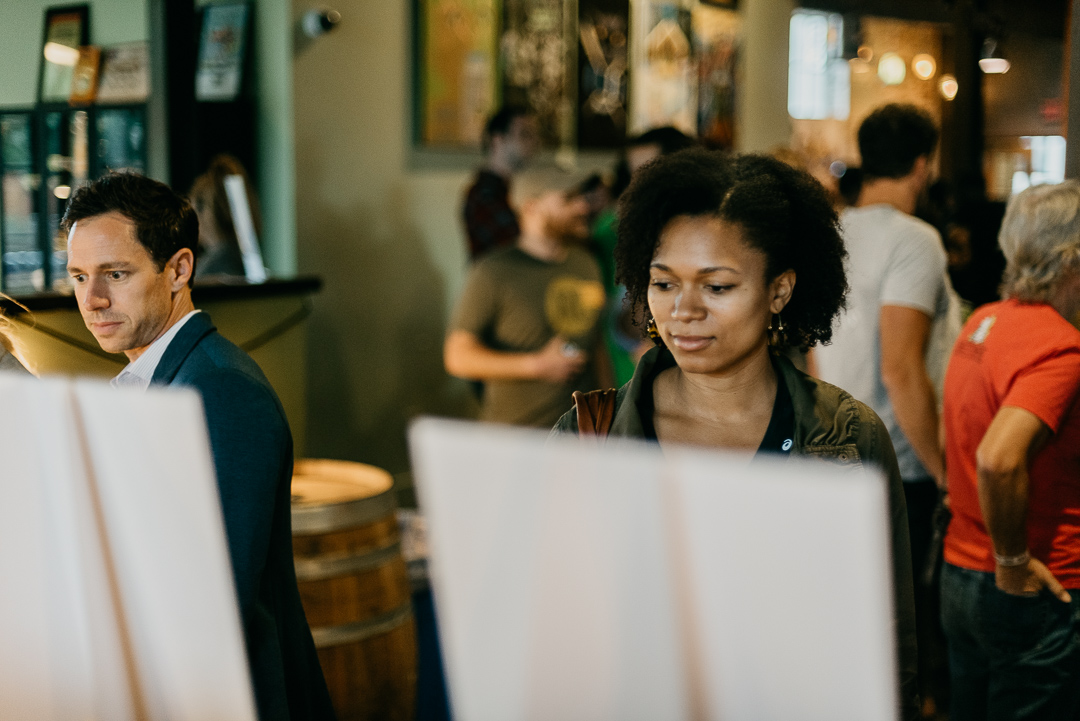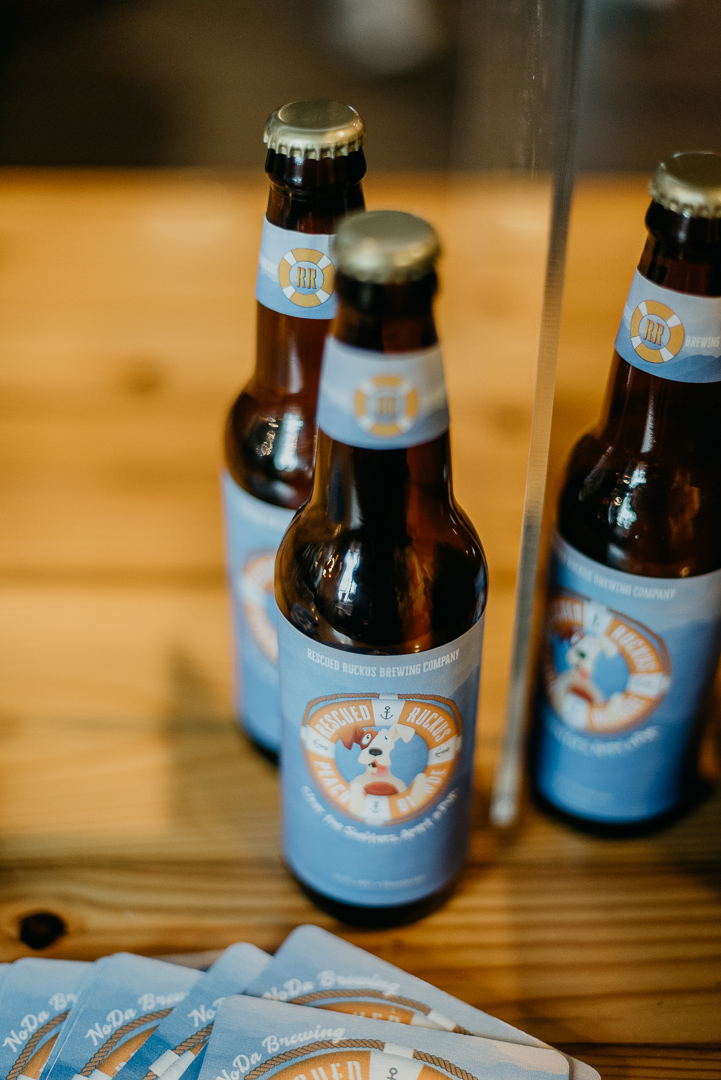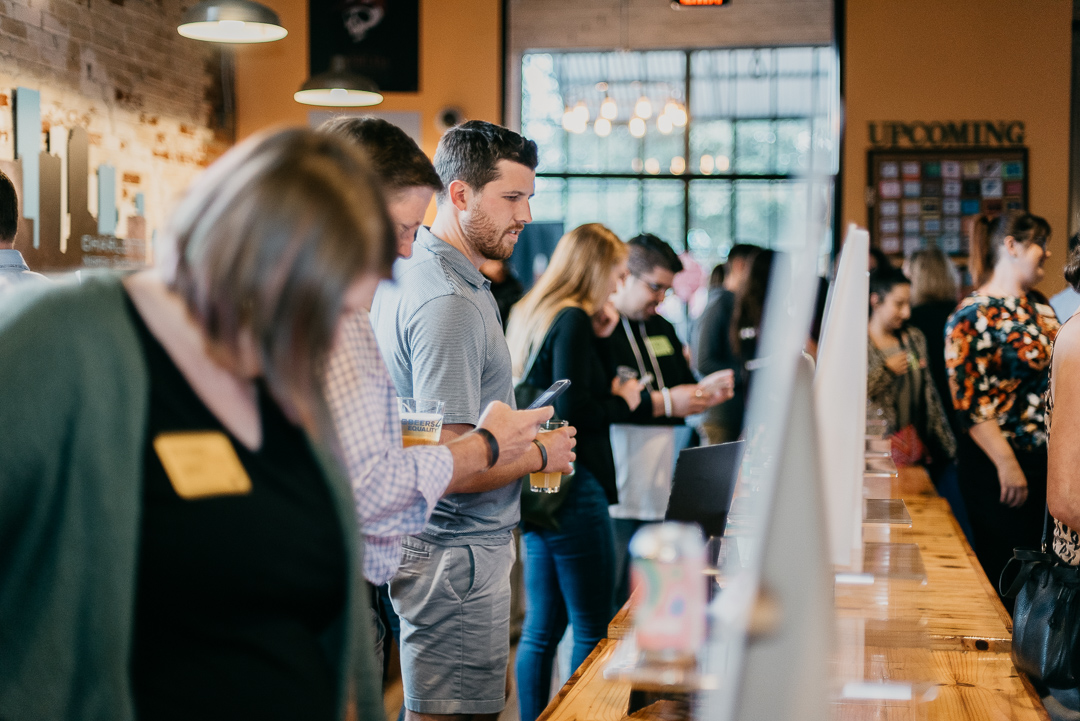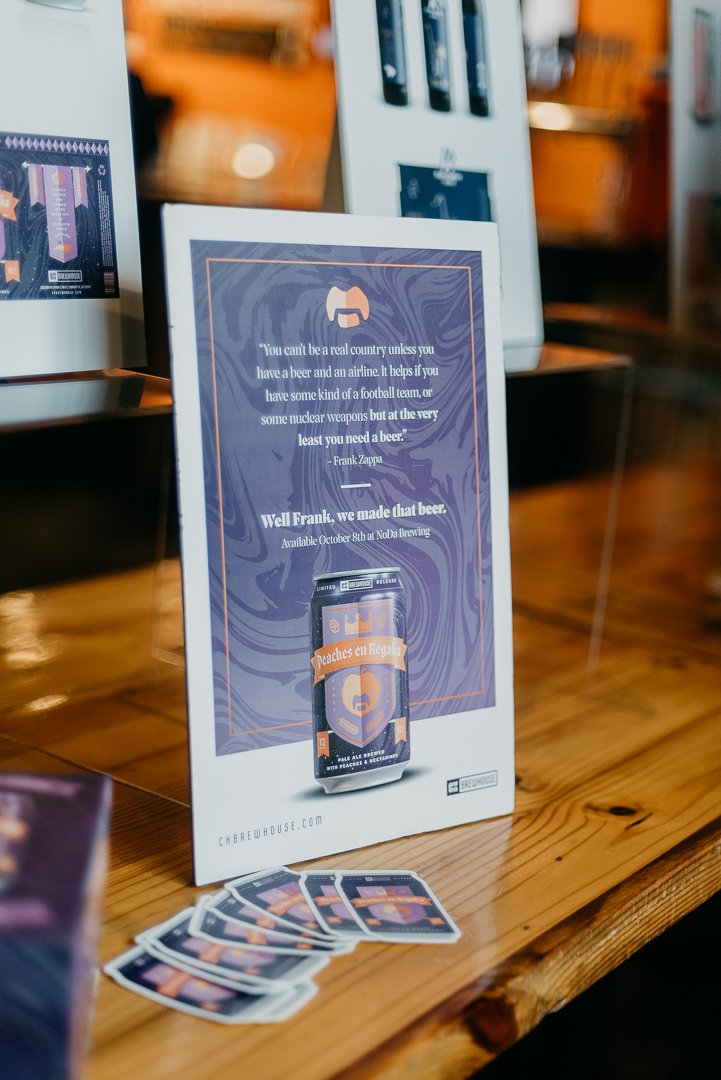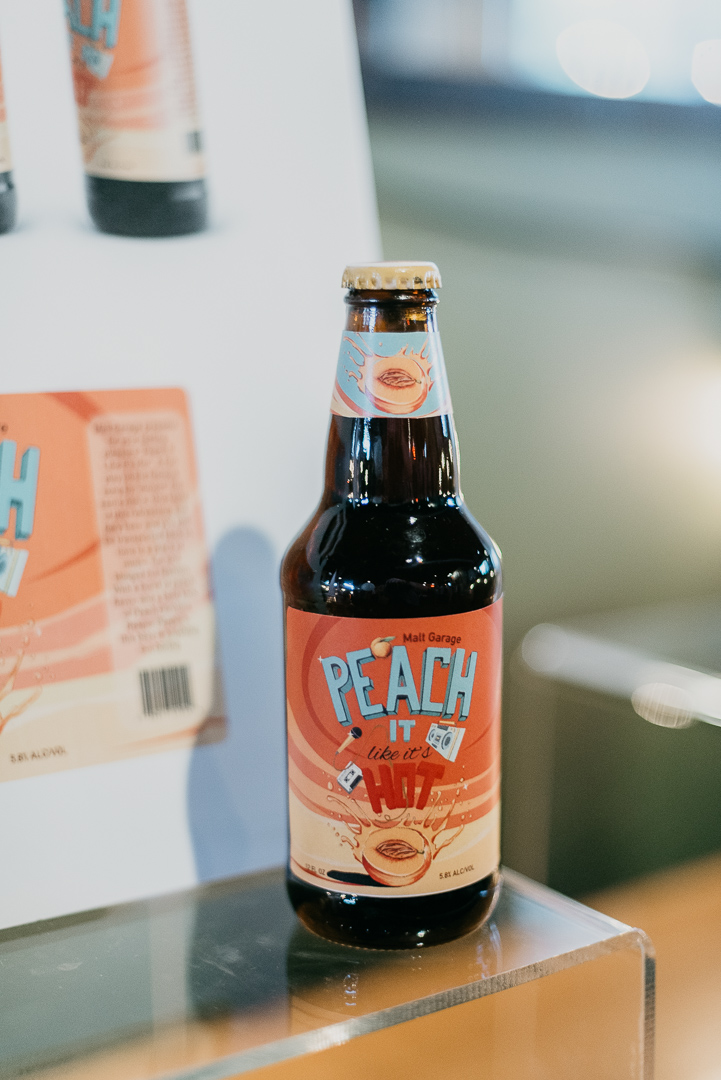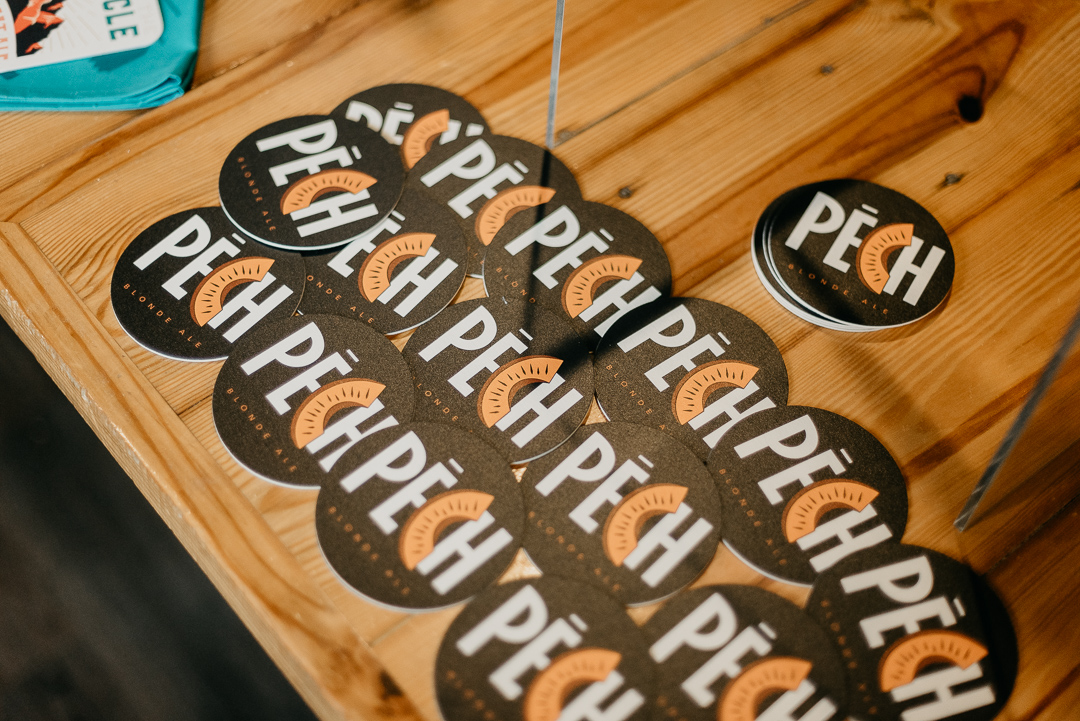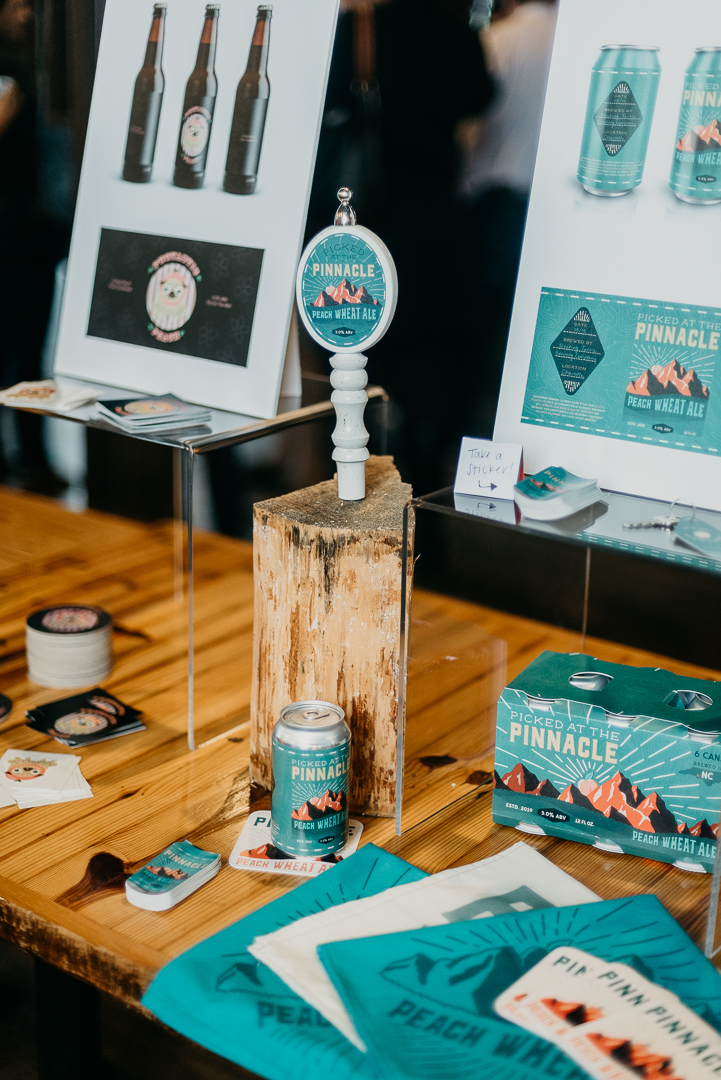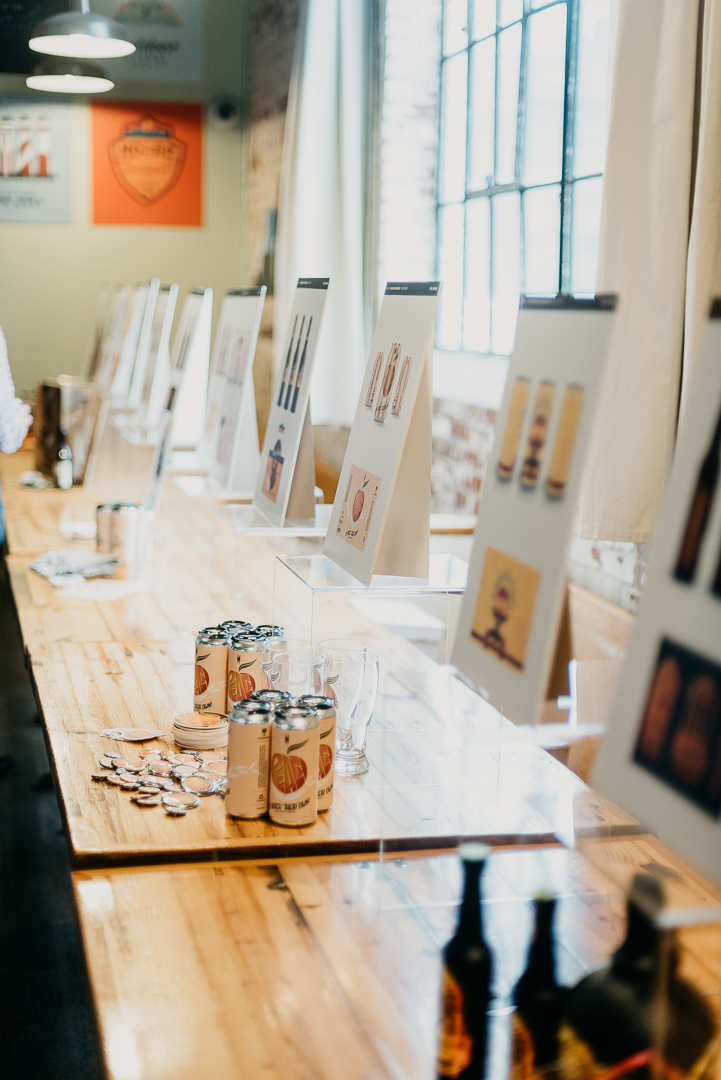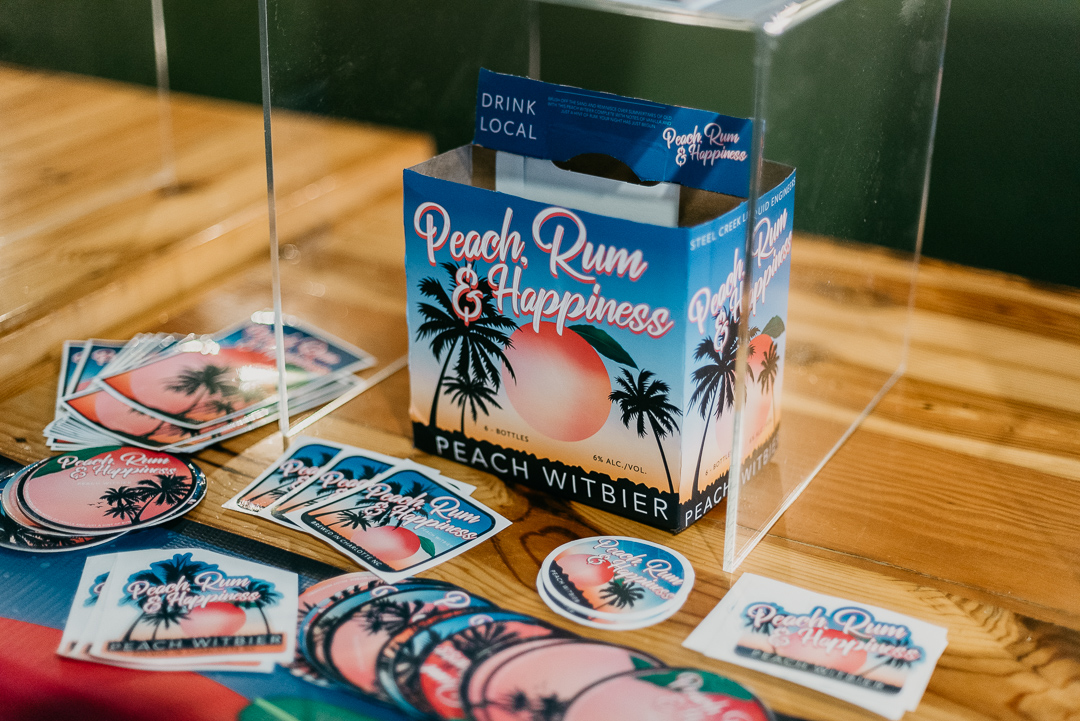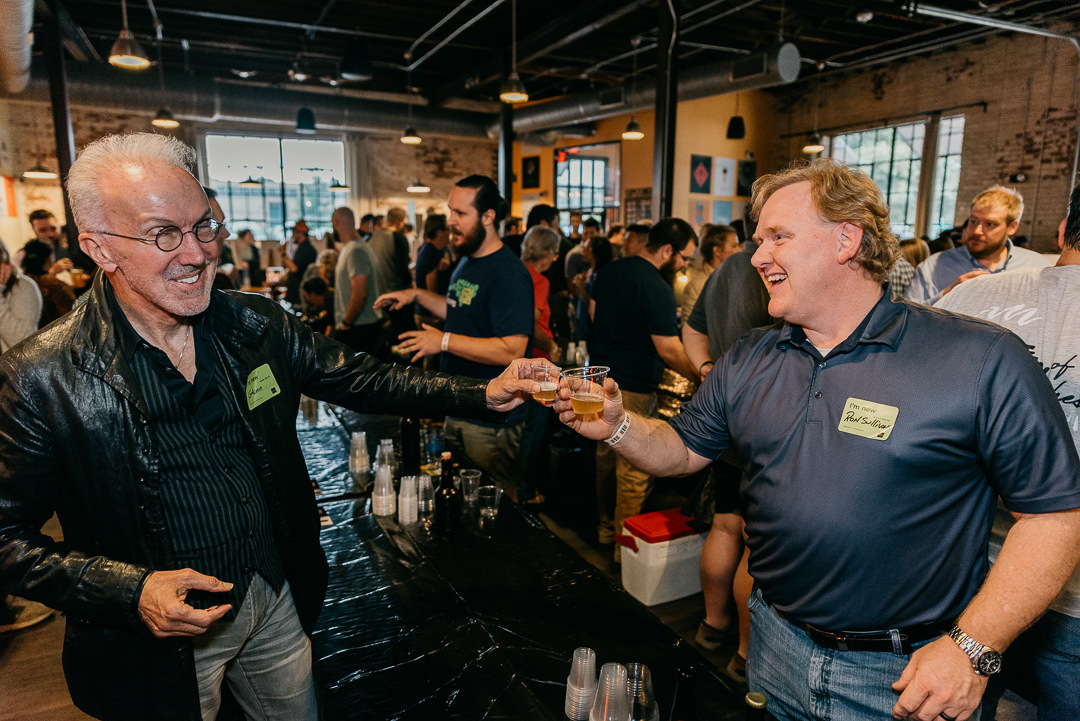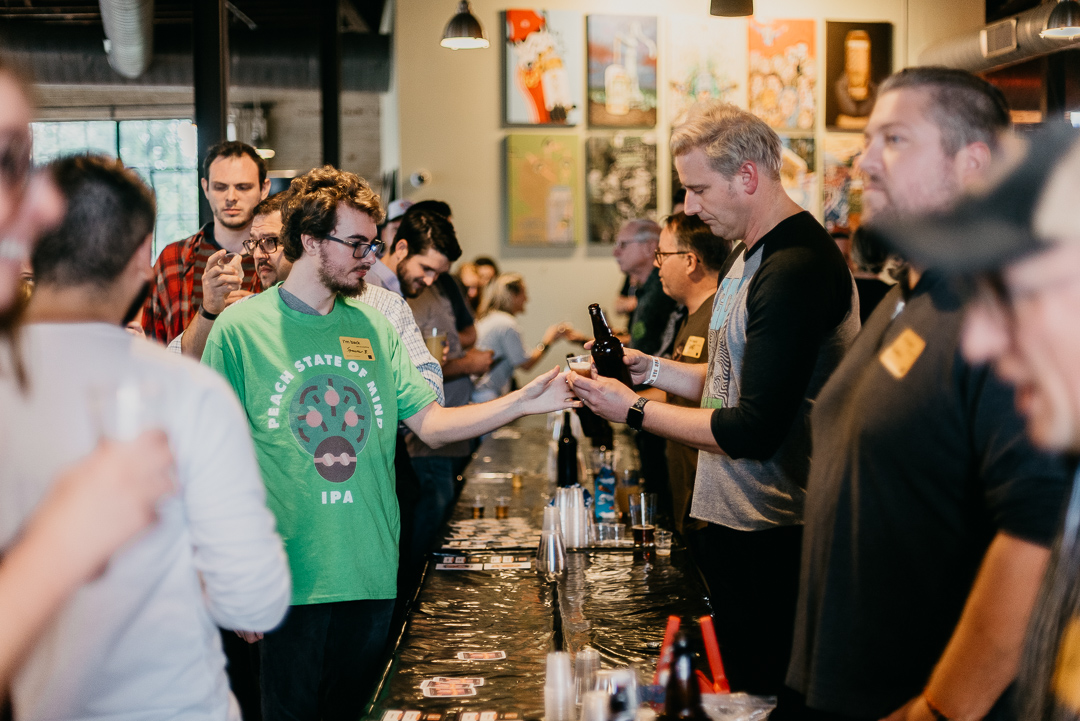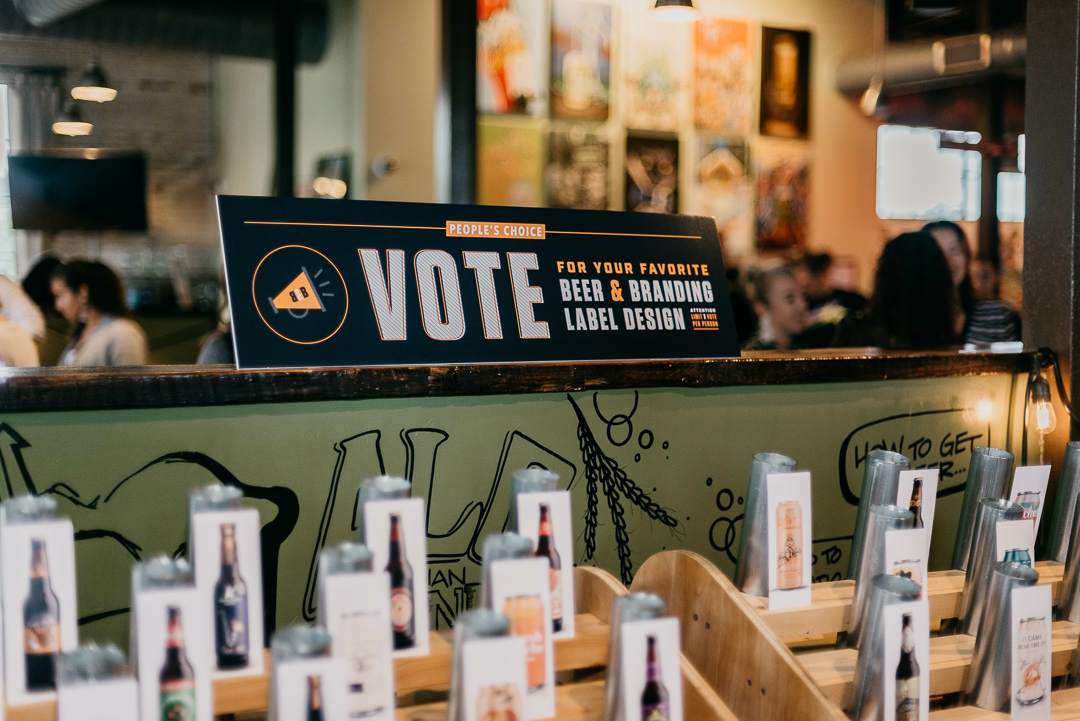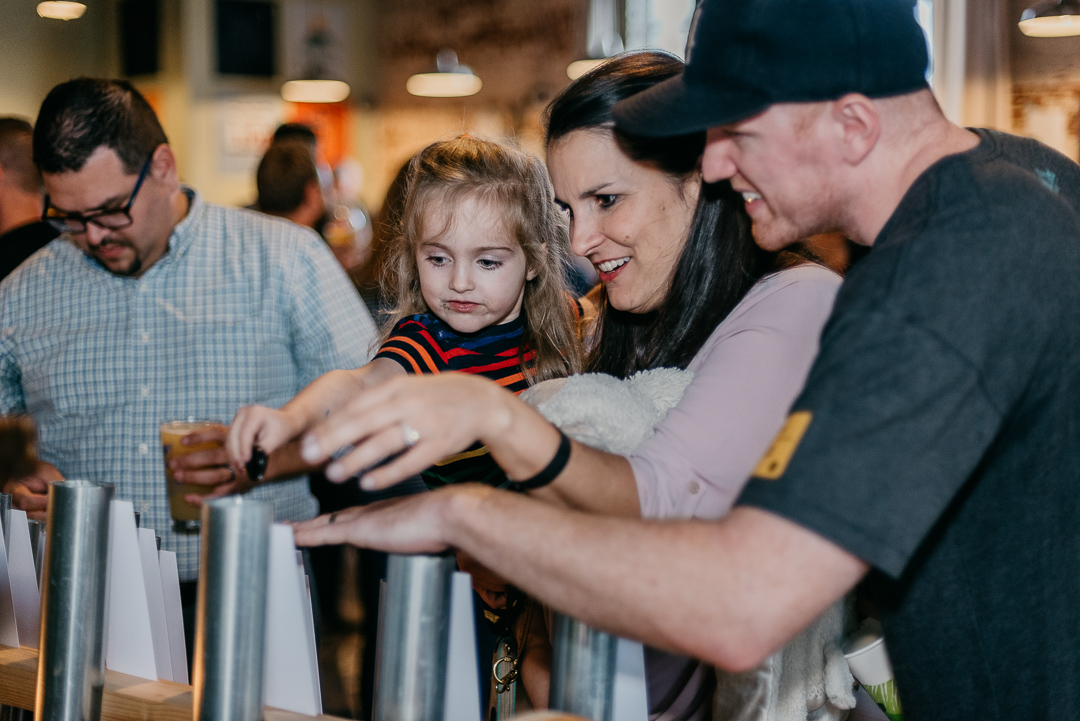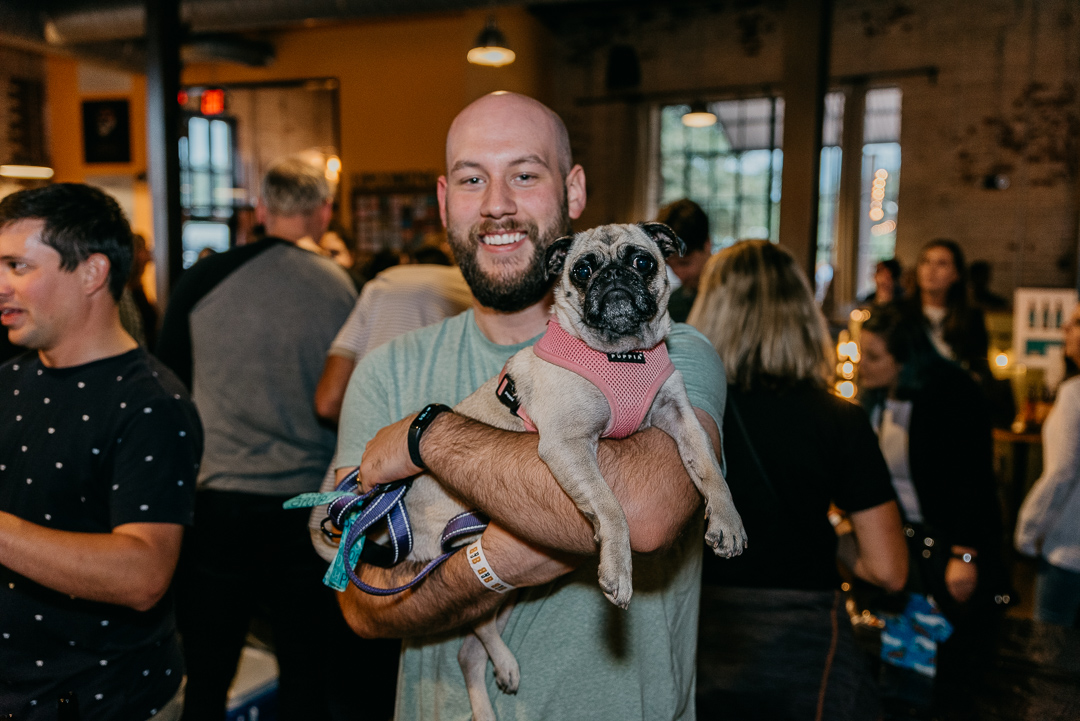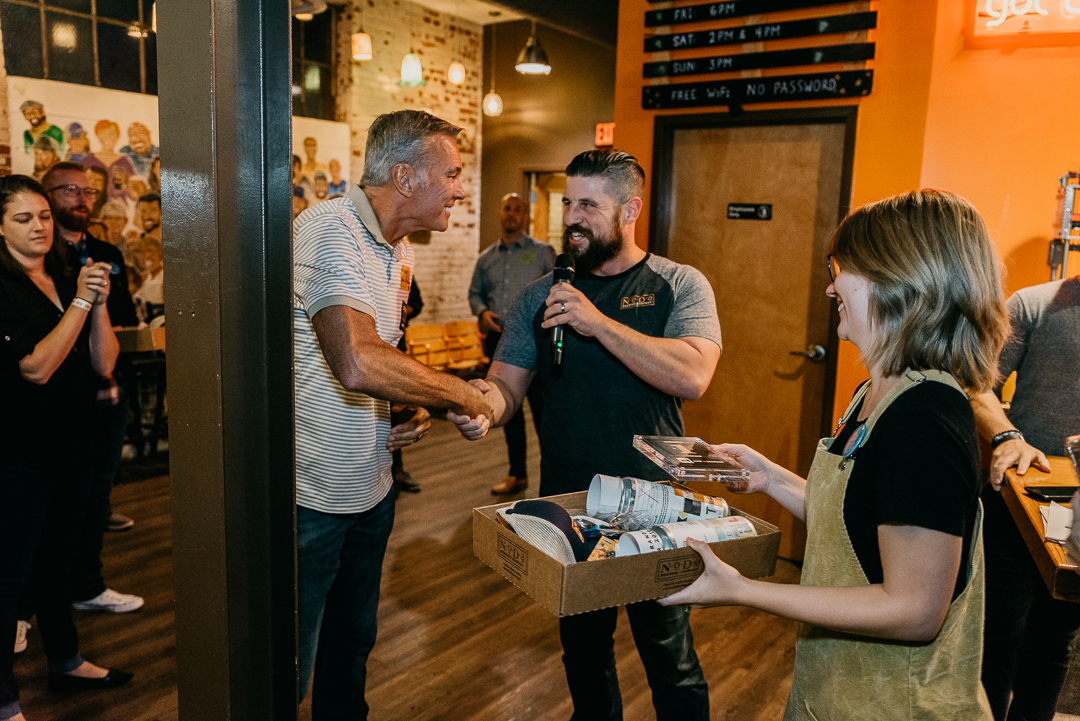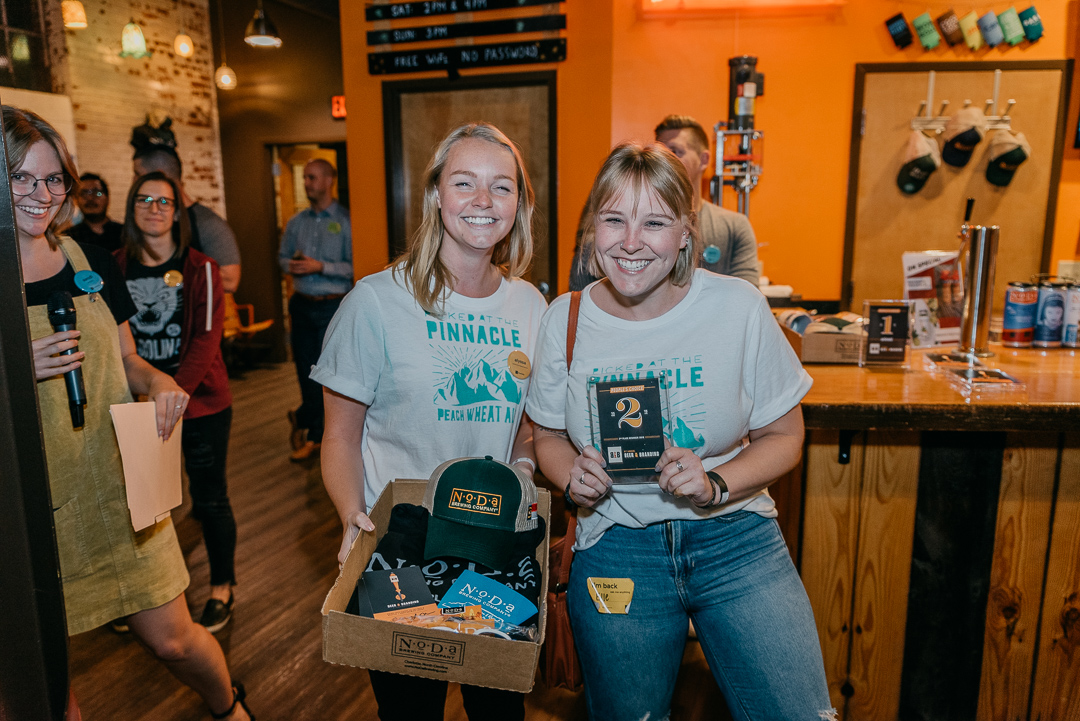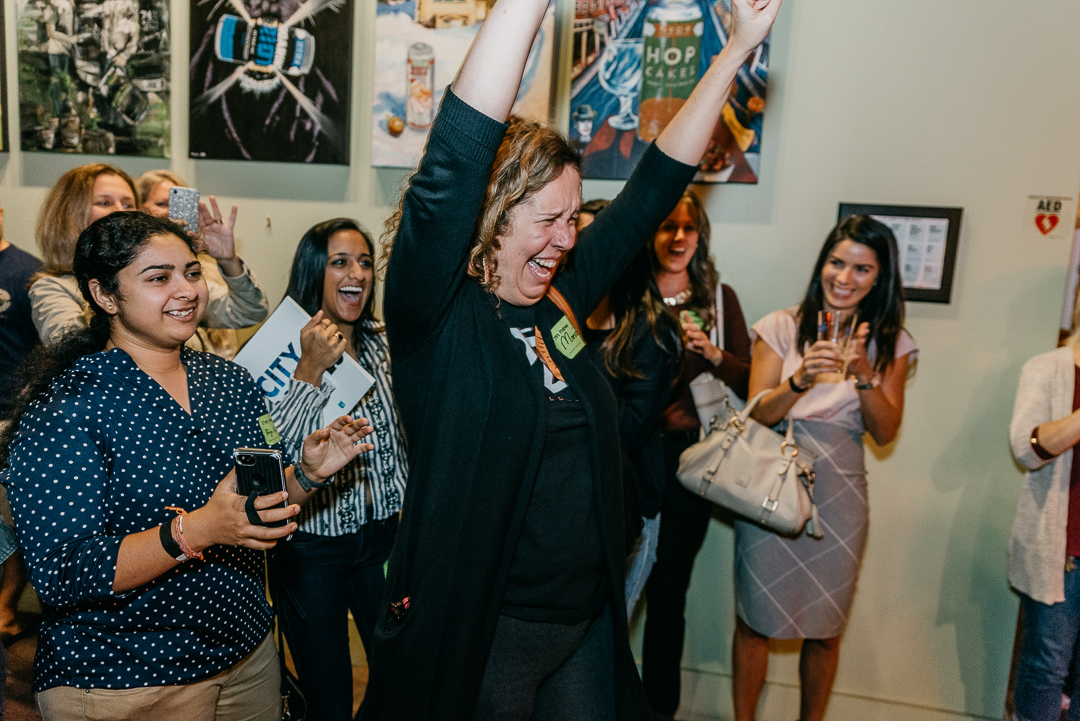 Congratulations to this year's winners!
Design Winners:
1. Pech by April Moore & Mandy Linton
2. Picked at the Pinnacle by Alyssa Gardner & Elle Sommerville
3. Make Peach Not War by Bevin Davis
Beer Winners:
1. Mark Whitehead & Debbie Weather
2. Jamey Barlow
3. RJ Manoni
---
As always, we'd like to thank our Chapter Sponsors, Advent Coworking, The Creative Group! A very special shout out to Metrographics for the incredible print work! Eric Parks worked his magic to document this momentous occasion as always. And finally, Beer & Branding would not have been possible without the help NoDa Brewing Company. Thank you for your continued partnership and support of AIGA Charlotte!