I started drawing and painting as a child, and found great pleasure in creating and doing art at an early age. In my teen years, I was reluctant to go to college until I had found my passion. Later, I purchased a 35mm camera and went back to school at age 25 for commercial photography, attending Portfolio Center in Atlanta, GA. I completed a two-year intensive study of product and people photography. 
Upon completion of school, I came back home to Charlotte and started assisting some of the prominent local commercial photographers, including Ron Chapple and Rick Alexander. After two years of assisting, I decided to take a brave step and started working on my own in 1986. Today I run my operation out of a 6000-square-foot studio between uptown and Plaza Midwood called STUDIO 1212, where I work on a variety of photography and video projects.
I have worked as a photographer in the Queen City for almost 30 years with a variety of local businesses large and small. AIGA Charlotte asked me to choose some of my favorite photos, and tell the stories behind them. Here are 10 shots, along with 10 stories.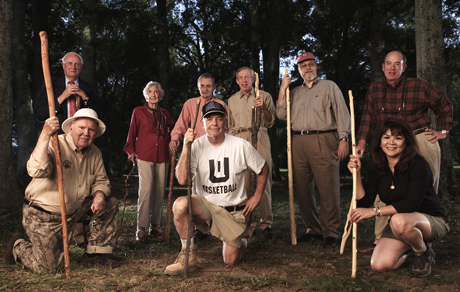 This was shot for the Charlotte Chamber with the title of "Trailblazers." The people in the shot were city leaders from the 90s through today: retired Bank of America CEO Hugh McColl, former Charlotte Mayor John Belk, developer Henry Faison, developer John Crosland, former Mecklenburg County Commissioner Liz Hair, and others. This group of people were key players in making Charlotte what it is today. It was a feat getting this group together at the Mint Museum woods, and it was shot in about a 10-minute window. I was somewhat nervous about this shot but pleased with the result.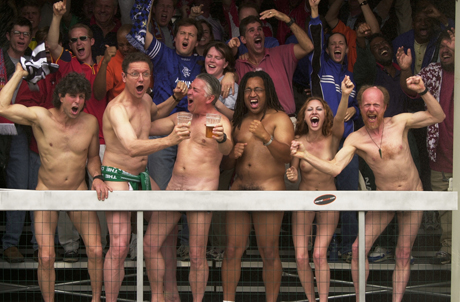 This was shot at my studio on a random Monday afternoon. I was hired by a new startup called internetsoccer.com. It ran as a centerfold in the World Cup program in Europe that year. We got everyone drunk and the noise was so great someone called the fire department. They were very amused upon arrival.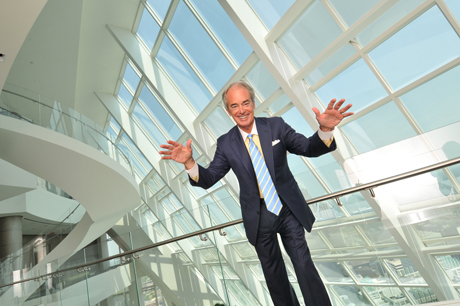 This is a photo of former Duke Energy CEO Jim Rogers. I like this location and Jim was very easy to photograph. The shot was for Charlotte Center City Partners. Jim had won the Vision Award that year.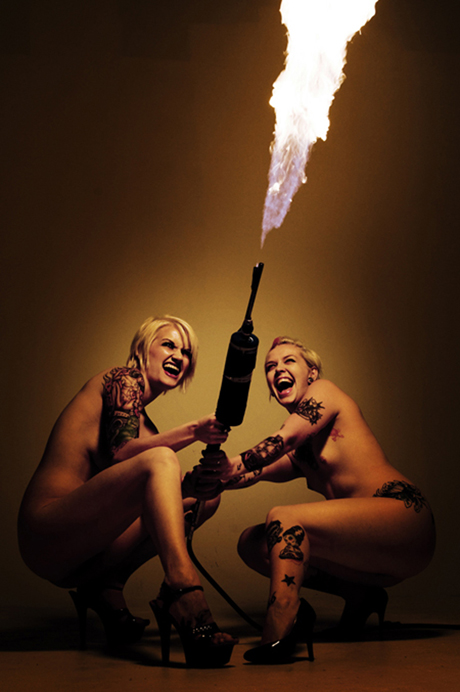 Each year I attend the Burning Man Festival near Reno, NV. I was building flamethrowers for fun and for the festival. One day I was shooting some pinup stuff and asked these two models if they would like to be photographed with a flamethrower. This is the result. Such a fun shot!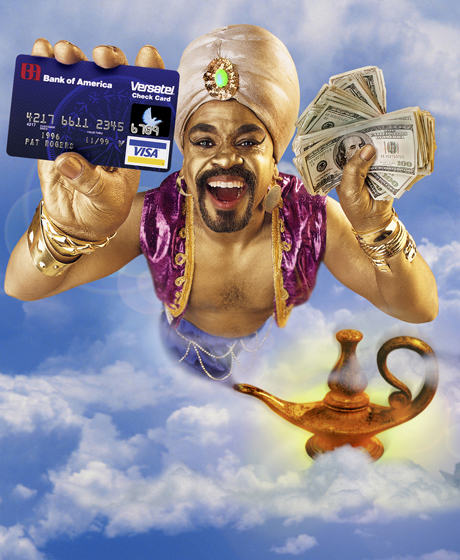 This shot is pretty cheesy, but was so much fun to shoot. I hired a makeup artist and painted my friend and artist Willy Little gold. It was a promotional to encourage Bank of America employees to hustle customers into getting credit cards for cash.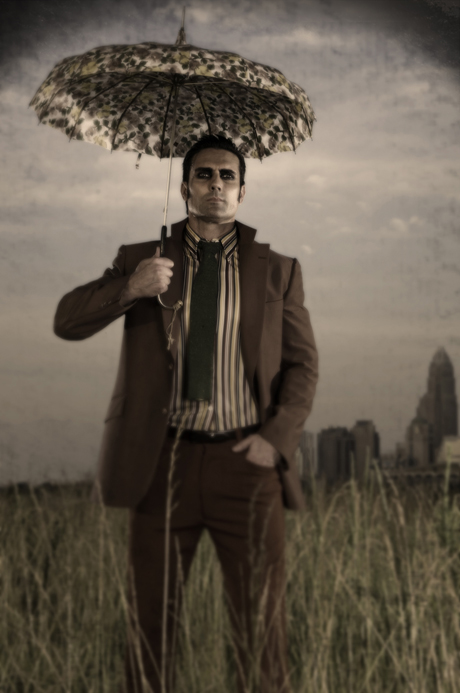 I had many years doing six-page fashion spreads for UPTOWN magazine through 2009. This was a favorite shot in a field off Wilkinson Boulevard.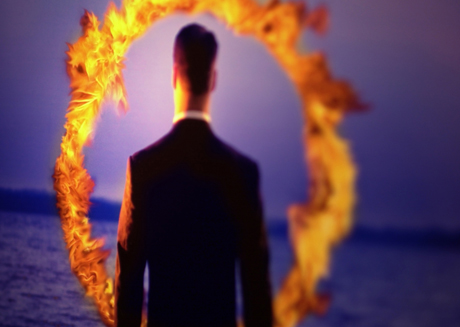 Working with Art Director Jeff Gold for Centura Bank, I shot a dressed-up model by the water and lit him with fire-flavored light. Later, we shot a real ring of fire and dropped it in. This was the cover of the annual report that year. Always thought this was pretty bold for a bank shot.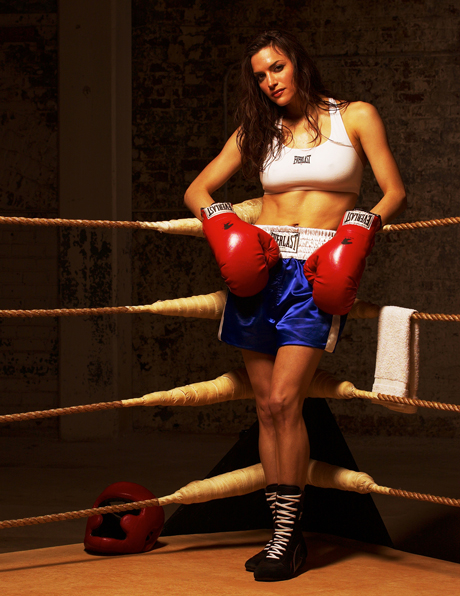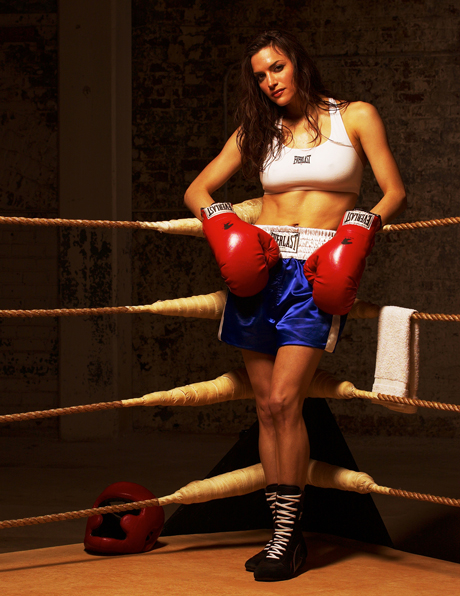 This was a project for National Gypsum, with the idea being the sexy tough girl being viewed like their product, which was sheetrock mud. The location was a very cold warehouse. I made the ropes and old school boxing ring. The model was freezing the whole time.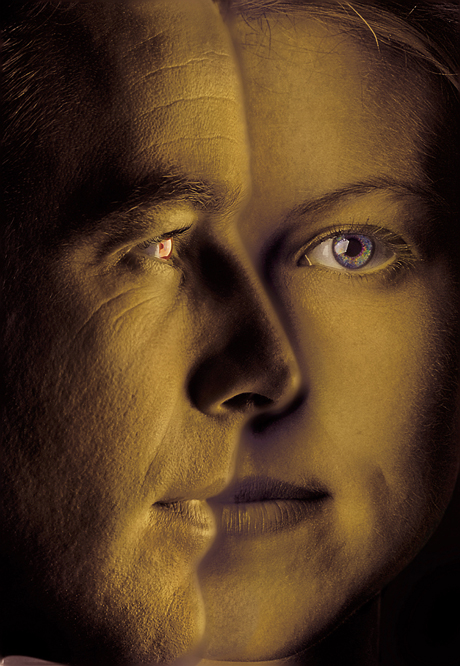 This was shot for Royal Bank of Canada, now RBC. This was early Photoshop and it took me hours to merge the faces. I think I had about 10 megs of RAM back then!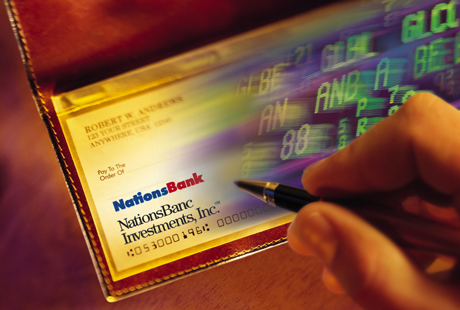 This was a tricky photoshop project for NationsBank now BOA. The shot of the hand, the pen, and the checkbook took an entire day. The art director was very specific on getting a certain look and it took some time.